7 Self-Defense Tips Everyone Should Know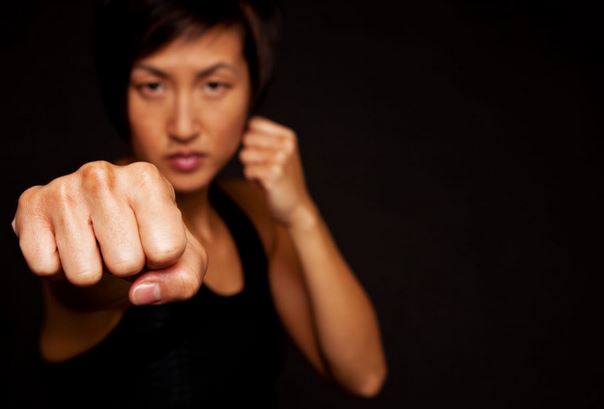 As many as fifteen percent of adults are victimized by crime a year. We like to think that our society has progressed to a level of civility and congeniality, but one bad actor can cause mayhem to break out.
Most people aren't prepared for when mayhem strikes. If you're not trained in self-defense and don't know how to defend yourself, you're far more likely to fall victim to a crime.
There are many self-defense tips you can keep in mind, which will increase your chances of survival. This article will walk you through seven different self-defense moves and strategies.
1. Know How to Punch
While it takes time and training to truly master the punch, a quick adjustment could save you your life in an altercation.
Make sure your wrap your thumb around your four knuckles before you punch. Do not — under any circumstance — put your thumb inside your fingers. This will likely weaken your punch and break your thumb.
You also need to make sure you have proper form in your swing. In many streetfights, you can see people throwing blind haymakers. People believe that their strikes will be more powerful if they swing their arms more, but this isn't true.
Your punches should gain a bit of momentum by a quick shift in your body backward and a bracing. You should torque your whole body quickly as you throw your punch. Punch straight at your opponent, and snap your hand back quickly to defend yourself or deliver another punch.
You can throw hook punches if you're trained enough. Just avoid wide, wild, large, clumsy swings.
2. Know How to Stand
When people get into spontaneous fights, they often stand incorrectly. The origin isn't exactly clear: Maybe it's movies? — video games? — watching other people fight?
Wherever it came from, it's bad news. Bad form in a fight could mean keeping your hands at your sides, shifting your weight backward, and dipping your head back when you're being attacked.
All of these improper stances expose your body to more punishment from your opponent. Make sure your stance is relatively upright, slightly bent forward at the knees with your hands in front of your face. This will ensure that you have a low center of gravity (good for balance) and that you will keep your face protected.
3. Own a Weapon
You might not consider yourself a violent person, but it's a violent world we live in. Owning a weapon means protecting yourself against the crazy world we've inherited.
Owning a weapon could be as small as carrying around non-lethal self-defense weapons and as large as owning a gun.
Pepper spray is a great way to save yourself from a mugging or attempted sexual assault. Many manufacturers also sell tasers that you can use to defend yourself.
Owning a gun is an important step for anyone looking to protect their home. The fact of the matter is, you don't know what intruders will be bringing when they enter your home, and you don't know what they want from you and your family.
Making sure you meet them with superior firepower will ensure that you and your family come out safe. You have the home-field advantage and know your turf. If you train with your gun, you'll make sure that you use it safely and effectively.
If you're looking for a good tactical supplier, this website provides you with all the tactical material you need for self-defense.
4. Fight Dirty
We're not in the UFC here. If someone has decided to attack you, all bets are off. They deserve any sort of punishment they get.
Don't feel any reservations about going for weak points on the body. If they're the type of idiots who lean backward when they fight, a swift kick to the groin will dispatch them quickly. They won't have anything to defend themselves with.
If you have keys, you can apply these to the throat of your attacker. If your attackers have grabbed you, consider using teeth, keys, or nails to scrape at their wrists and hands. Use anything around you that could be useful (some of those metal water bottles could do some serious damage when they're full).
5. Cut an Intimidating Figure
Even if you don't consider yourself a violent person, intimidating your opponent is extremely important.
After all, human beings are animals, and shouting, cursing, and looking aggressive toward your attacker is more likely to bolster your confidence and scare your attacker off. Many criminals are cowards; if they want your money, they might run off as soon as you stand up to them.
6. Learn Some Escapes
While not everyone can learn MMA fighting, learn a couple of escapes to common predicaments.
If someone has grabbed you, push hard on the space right below their middle and ring finger. This will force them to lessen their grip. You'll have time to slip out and getaway.
If someone grabs you around your waist in a bear hug, rake their eyes or box their ears. This will almost definitely make them drop you.
If you find your attacker going to put you in a full nelson, drop your weight down and lock your elbows close to you immediately. Don't let them lock the full nelson in, or they can hurt your back and neck. Once you've locked them in this way, you can manipulate their wrists in a wrist-lock or step behind them for a takedown.
7. Know When to Run
At the end of the day, self-defense isn't about winning fights — it's about survival. If you find yourself facing a much bigger opponent, an opponent with a weapon, or several opponents, it might be your best option to run away and call for help.
A loss in pride is much less expensive than a hospital bill. There's no shame in asking for help or calling the police.
If you find yourself being attacked in an area where there are other people around, do NOT shout "somebody help." Everybody will assume someone ELSE will be the helper.
Instead, pick a larger person in the crowd, and tell THEM to help you. Putting the onus on them will make them more likely to help you.
Self-Defense Tips
Now that you know these self-defense tips, you're more likely to keep yourself safe in any fight you find yourself in. They're not all straightforward — because life isn't straightforward. Don't be afraid to supply yourself with a weapon, ask for help, or run away in the name of protection yourself.
For more articles like this, check out our lifestyle section.
GET THAT STUNNING LOOK AND BE THE PARTY STAR BY COCKTAIL PARTY DRESSES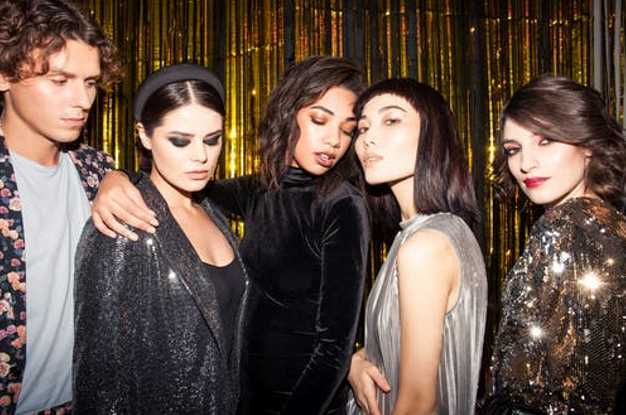 Introduction
Cocktail party dresses are usually common with people of younger ages. This is their usual outfit in their parties especially if it is a very elegant party held outside or in a five star hotel.
Most parties today are wearing cocktail party dresses especially if the party is organized by junior and not the parents. Unlike some parties that are too classic and very formal where teenager are not usually enjoying, cocktail party is more fun, exciting and there will be lots of parlor games.
Suitability of Cocktail Party Dresses
When you will be buying party dresses for a certain occasion, be sure to know what type party it is. There are lots of different outfits for every party that you will be attending so you have to be properly dressed to avoid being left out and being talked about in the event of the night. Cocktail party clothes are usually common with people of younger ages. There are lots of places where you can seek out the best place for a very lovely dress. Some good samples can be read in selected fashion magazines and reading materials. While others can also try going by themselves in most fashion clothing stores and lots of department store nationwide for selecting various types of clothes and dresses for their party needs. The best source of all for obtaining the latest trend in fashion is through the website where there are lots of choices to choose from. There are long and mini evening gowns, formal and semi formal party dresses, and plain and simple dresses. While, colorful and printed styles of designs are also available. Some party dresses would fit only adult women and are not good to see being worn by younger ones. But there are some clothes as well, that would be great to see wearing by teenagers and not proper for the adult ones.
Some Popular Types of Cocktail Party Dresses
Some good samples you may try looking at and you may possibly buy for you cocktail party are elegant organza satin knee length cocktail dress, sleeveless taffeta beading one shoulder short cocktail dress, sleeveless elastic beading one shoulder short cocktail dress, beading sweetheart neck dip lace up women cocktail dress, empire V-neck sleeveless knee length satin lace cocktail dress, sequins V-neck above the knee sexy cocktail dress, chiffon ruffle beaded one shoulder floor length cocktail dress and there are still a lot more styles and designs of party dresses available online. At the moment, you can see that online shopping is the latest trend of shopping your clothes and other items you might possibly need. On the internet almost all items and products are available. You don't have to go out under your roof if you don't feel like going out too. The website is always ready to give all the information and the possibilities of having the products without you exerting too much effort , energy and time as well. You can also try going out with your friends in some selected shopping stalls if you don't like the idea of online shopping and you haven't tested this yet.
5 THINGS TO DO BEFORE GOING TO SLEEP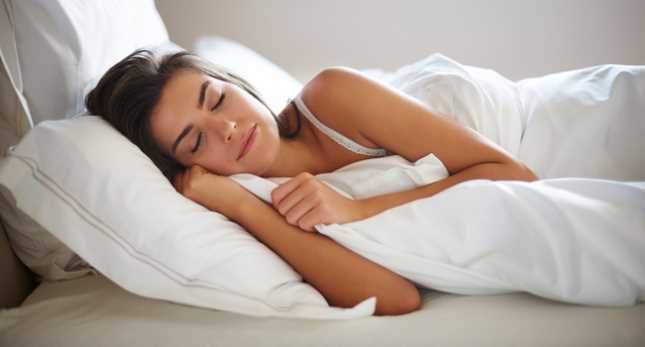 What do you do before going to sleep after a long day of work? Do you only lay down on your bed and use your mobile-phone, scrolling endlessly? If your answer to these questions is YES, then ask yourself one more question.
Do you feel energized and motivated when you wake up the next morning? Probably No! That's because you didn't utilize your previous night in a better way than you could. What we do at night before going to bed reflects on our work on the following day.
Night-time is the time when our body needs to relax. If we spend that time only using our cell-phones or other gadgets, it won't feel productive to perform tasks the next day. Also, It hampers our sleep-pattern.
People who strain their eyes more at night have more chances of having trouble falling asleep. There are many productive things one can do to have a good-night sleep and get prepared for the next day as well. We are listing 5 things you need to do before you go to sleep, to have a better day ahead:-
Perform a Self-care routine
You must have heard about a popular social media hashtag #Selfcare_Sunday. Why only spend Sundays performing those long self-care sessions, when you can take time from each day for the same. Your body needs some pampering every day, said John O. from paper writing service review and dissertation help.
So, Make it a habit to serve its needs. Brush your teeth, wash your face, preferably take a bath, drink a glass of warm water, read a book, and spend some time away from those screens. Try this once and you will feel better about yourself. This is a great way to end your day on a relaxing note after those hectic schedules.
Clean-up your space:- I agree that this may sound a very tedious job to do. After a long day of work, the last thing you would consider doing is cleaning. Here, I am not talking about deep cleaning. Instead, what you can do is simply make-up your bed, keep your things back to their original places, and just some surface-cleaning.
This will not take much of your effort and, it will become easier for you to find things the next day. Also, it is a proven fact that it is easier to have sound sleep in a cleaner environment.
Analyze your day
Before going to bed and getting lost in the dream-world, you should practice this helpful habit. Analyze your day closely. Sit back and relax, and think about the things that happened that you are thankful for and also the things that you could have done better. For instance, you can practice diary-writing.
According to assignment help UK,  this way, you will also be able to declutter those unnecessary thoughts from your mind and go to bed in peace. This habit will help you to introspect and ultimately, add up to your goal towards self-improvement.
Plan your day
Now after you analyze your present day, it is also crucial to have a look upon the upcoming one. If you're not too much into planning, it is always a good idea to plan the things that are expected to be done the following day.
It is an effective time management hack for many. Many people even like to maintain a journal for the same. You can make a To-do list, plan your meals and outfit for the next day or just go through the schedule (if any). This will keep you motivated and enhance your productivity for sure.
Meditate
 We spend a majority part of our day dealing with electronic gadgets or brimming our minds with anxiety and pressure. At night, our brain also demands a little rest. Meditation is a good way to provide that.
Probably, We don't get time to meditate in the morning. So, take out 10-15 minutes every night for meditation before going to sleep. It is a powerful way to deal with stress and anxiety. It also strengthens our immune system, promotes emotional health, and enhances self-awareness. All of this contributes to maintaining a healthier lifestyle.
These above-mentioned habits are quite beneficial if you perform them regularly. All of these are a great way to end your day. They not only prepare your body and mind for the next day but also make you feel relaxed and nurtured at the same time. These habits are helpful for you in the long run. Do try them and feel the difference yourself.
Sleeping pills are also one way to help sleep better although they are not a permanent solution. You should only consider them after consulting a doctor when you're having trouble sleeping.
The Stand-Out Waist Trainers Are More Useful Than You Think
Having a toned figure is the dream of everyone. A midsection trainer acts as a modern-day undergarment, which, if worn by you for several hours, will give an alluring curvy physique. Waist trainers help you elevate your thigh as well as abdomen and make your looks presentable.
These waist trainers come up in various designs that look adorable and appear to make you slimmer. It's a good idea to work on reinforcing your core when you're wearing a waist and thigh trainer plus size for the best results. So, here are some intriguing waist slimming garments by shapellx which you can consider:
Neosweat®workout fitness shorts crop tops to suit.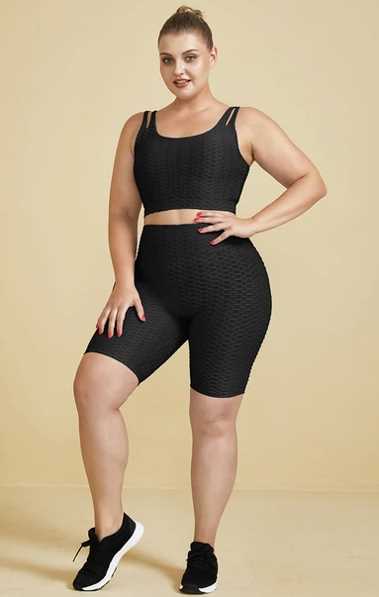 This two-piece body fitness suite is very comfortable to wear. The shorts are put together, with the top having voguish straps in pairs that provide both perfect steadiness of modesty and fashion. It covers your main body parts, such as abdomen, thigh, bust, which helps you sweat. This attractive crop tops suit is made up of an intricately woven pattern that easily absorbs moisture and gives you delightful fitting.
The astounding attribute of having this suit in your wardrobe is as follows: –
The bottom of the suit will give you a slimmer look and give as pretty as a picture shape to your butt.
It also contains an inside pocket so that you can keep your petty stuff.
The color options are also available in this waist and thigh trimmer.
Neosweat®camouflage waist trainer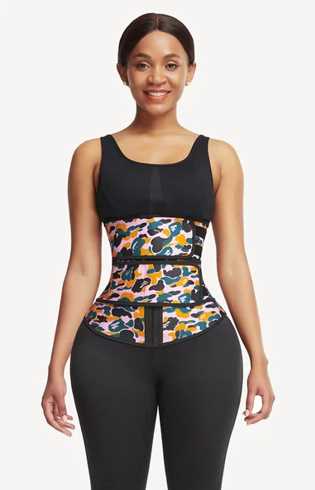 This designer waist trainer will help you in squeezing your abdomen. Working out in this waist trainer is very easy as it gives you a hefty brace to your back, due to which you can easily lift heavyweights, and it also helps you keep your back straight. You can wear it as long as you want, the suit will not bother you at all.
Some phenomenal features about this tummy trainer are as follows: –
The straps of the trainer are solid enough, and also you can adjust the same during working out as per your convenience.
This is the best option of waist training accessories as it is easy to wear because it has tiny loops and flexible hooks.
Neosweat® adjustable sweat belt waist cincher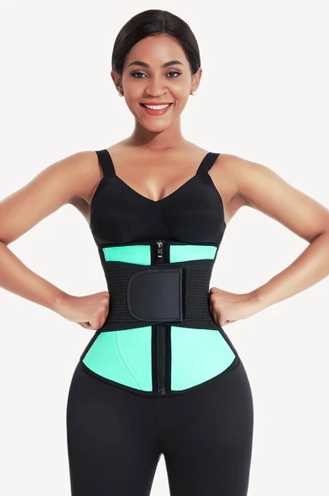 This is one of the most attractive tummy crushers. This sweat belt will help you in reducing your belly stubborn fat while exercising.  This tummy shaper is made up of synthetic rubber, which helps you in sweating faster and also the color is very attractive, one should have this in their wardrobe. This is also available in black color. One of the best attributes about this waist trainer is that you can wear it while exercising, jogging, bouncing, or during household chores. You can wear it very easily. It contains a zip and adjustable belt, which gives you firm tightness.
NeoSweat® Abdominal Binder Lower Waist Support Belt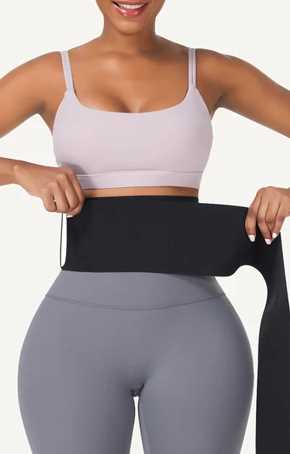 Every Physique, in every shape, is beautiful and praiseworthy of infatuation and appreciation. There's nothing misdeed with setting the target for your torso. But, it's important to know that for blooming and the feasible outcome along with healthy diet and exercise, waist trainers for women are also very useful for getting rapid results that you can shop from shapellx. So, go and check it out best shapewear that suits your requirement.