U Bolt Clamp: Everything You Need to Know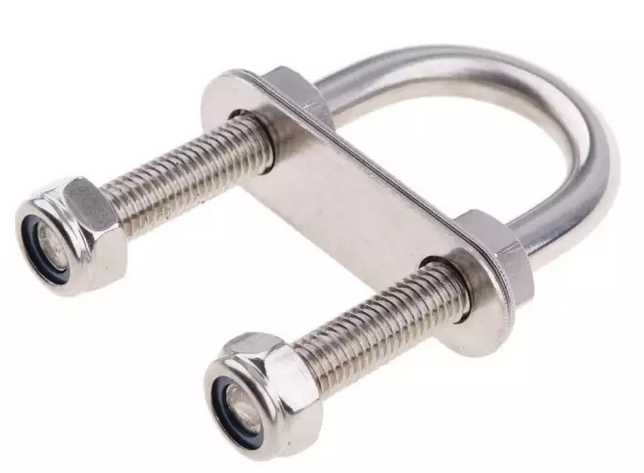 It is quick and easy to attach a variety of diameters and types of pipelines with U-bolts with metric threads. U bolt clamps are used to hold steel cantilevers or hollow profiles in place. The U-bolt clamp for pipes may seem straightforward. In the end, they are only bends in steel, aren't they? The simple U-bolt clamp can make the difference between a solid structure and an on-site disaster.
Despite these important restraints, it is easy to overlook them, but we are here to deliver the must-know information. There are only a few things to be said about these small workhorses.
The following article explains how U-bolts work and how they make a difference.
What Is an U-Bolt Clamp?
The basic idea of a U-bolt is that it is a bolt that has been bent into the shape of a U. It is a curved bolt that has two threads on its ends. Due to its curved shape, the bolt fits easily around pipes or tubing. Generally, U-bolts can secure tubes or piping to a support as well as act as a restraint.
When to Use an U-Bolt Clamp?
When it comes to construction, U-bolts can do it all. They can be used for a variety of applications, but they are particularly useful for piping solutions. In piping, they're commonly used as follows:
Tube and pipe restraint can be achieved with U-bolt clamps. As a result, the pipes don't move around, bang into other structures, or wear out. Nevertheless, restraint goes beyond just pinning the pipes down. When a pipe is simply held in place, pressure can concentrate at the most critical points, leading to corrosion. In this position, the U-bolt clamp for the pipe can control movement without concentrating vibrations.
When shipping pipe hanger clamps may also prove useful for keeping them secure. By adding a buffer between the pipes and other metals, the U-bolt clamps can prevent the pipes from jumping and breaking.
A major U bolt use is to hang pipes. Incorrect installation can cause corrosion and falling objects, since gravity can be very hard on piping. A U-bolt can be used to secure pipes and to limit vibrations by fixing them to an overhead structure.
Types of U Bolts
There are all kinds of materials that can be used for U-bolts. Yet they are typically made of noncorrosive metals that are durable. U-bolts are composed of the following materials:
Plain carbon steel
304 and 316 stainless steel
In addition to these elements, manufacturers may apply protective coatings. Even more corrosion protection is provided by these finishes. U-bolt clamps are commonly coated with the following:
Electroplating adds zinc to metal by coating it with electricity. Generally, indoor applications will require a thin layer.
A deeper coating is offered by hot-dip galvanization because it adds zinc. To create the bond, manufacturers dip bolts in molten zinc, making the coating especially useful in environments that are highly corrosive, such as in coastal areas.
Fluoropolymer coatings consist of a mixture of corrosion-resistant elements. Cold and heat can be absorbed by the coating without cracking.
Despite varying sizes, U-bolts are usually matched to the pipes they are meant to secure. The diameter of bolts can range from a quarter inch to a full inch. Pipes as wide as 30 inches can be held on these clamps. Make sure the space between the U-bolt and the nut matches its specification if you intend to use it as a guide. U Bolt clamps can be of great help if you want to secure the pipe  to utmost perfection.
A Closer Look At Evergreen Trees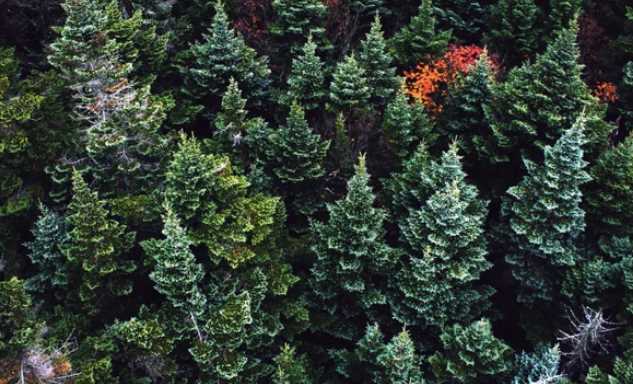 When it comes to selecting landscape plantings, this is very challenging. People who are interested in changing their garden borders or even new homeowners, have so many available options when it comes to selecting plants for their home. Those who live in frost free areas are able to enjoy very colorful plants all throughout the year, whereas those who live in cold areas have to find more inventive ways to make their gardens and yards look more attractive in the winter. One option is to use evergreen trees, plants or shrubs from The Tree Centre. However, what are evergreen plants?
All About Evergreen Plants
Evergreen plants are essentially trees, plants and shrubs that always remain green or colorful even in the cold weather. These plants don't drop their leaves in the winter. Evergreen trees are not like deciduous trees, meaning that they don't get rid of their leaves and remain colorful. Typical evergreen tree types include fir trees, native cedar trees etc. Additionally, there are lots of broadleaf evergreen trees besides conifers.
If you want to have color in your garden throughout the year, you're not only limited to trees. There are lots of perennial shrubs and plants that grow low and are evergreen as well. Now it depends on how hardy the plant is, but you can even enjoy flowers even during the winter and cold times of each year. One type of evergreen plants that can survive in even the coldest winter are evergreen ferns. Gardeners who are interested in having year round plants and buffers in their landscaping find ever green plants quite useful. If you want to have a lot of privacy around your home, then evergreen trees are the most suitable since they not only provide privacy but also block the cold wind in the winter.
Taking care of evergreen plants is quite simple. They don't need much care except for fertilization and well drained growing areas in your garden. However, before you plant any type of plant, you should always do research on the needs of each plant and what they require to grow. This also applies to evergreen plants since conditions such as the dry cold, high winds, extremely low temperatures, snow, wind and even strong sun can cause a lot of damage to these plants, especially if they are in a particularly vulnerable stage of growth.
Understanding the Role of Vacuum Excavation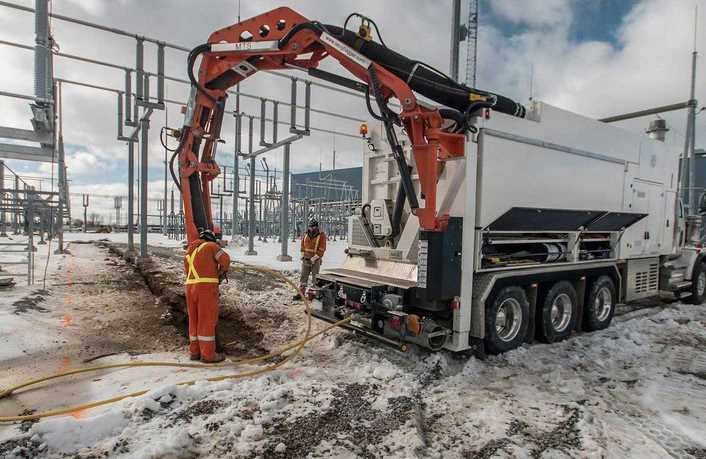 Vacuum excavation is an efficient and safe method of excavating soil and rock using high-powered suction. The process involves using a large vacuum truck to suck up loose material from the ground, leaving a clean and level surface behind.
This type of excavation is often used for utility work, such as digging trenches for pipelines or installing underground cables. It can also be used for site preparation, such as clearing an area for construction or landscaping.
Vacuum excavation is a non-destructive method of excavation that minimizes the impact on the surrounding environment. It is also faster and more efficient than traditional methods of excavation, such as shoveling or bulldozing.
If you are planning any type of construction or utility work that requires excavation, vacuum excavation is a safe and effective method to consider.
Why Is Vacuum Excavation Important?
Vacuum excavation is important for a variety of reasons. First, it is a very effective way to excavate large areas of land quickly and efficiently. Second, it minimizes the amount of damage that can be done to the surrounding environment. Third, it is an environmentally friendly method of excavation, as it does not produce any toxic waste products. Finally, vacuum excavation is a relatively safe method of excavation, as it minimizes the risk of injuries to workers.
How Much Does Vacuum Excavation Cost?
The cost of vacuum excavation can vary depending on the size and scope of the project. For example, a small residential project may only cost a few hundred dollars, while a large commercial project could cost several thousand dollars. The best way to get an accurate estimate of the cost of your project is to contact a reputable vacuum excavation contractor. They will be able to assess the size and scope of your project and give you a more accurate estimate of the costs involved.
Who Needs Vacuum Excavation Services?
Vacuum excavation services are often used by construction companies, utility providers, and others who need to dig in areas where there is a risk of damaging underground utilities or sensitive environmental features. Vacuum excavation can also be used to quickly and efficiently remove large amounts of soil or other materials from an area.
Wrapping Up
While vacuum excavation can be a very effective way to dig in certain situations, it is not without its risks. Because vacuum excavators use high-powered suction to remove material from the ground, there is a risk of damaging underground utilities or causing sinkholes. In addition, because the material being removed is often loose and unstable, it can pose a serious safety hazard if not properly contained.
When considering whether or not to use vacuum excavation services, it is important to weigh the risks and benefits of the method. In some cases, the benefits of using vacuum excavation may outweigh the risks. However, in other cases, it may be wiser to choose another method of digging that does not pose such a high risk of damage or injury.
Tips on Hiring North London Tree Removal Service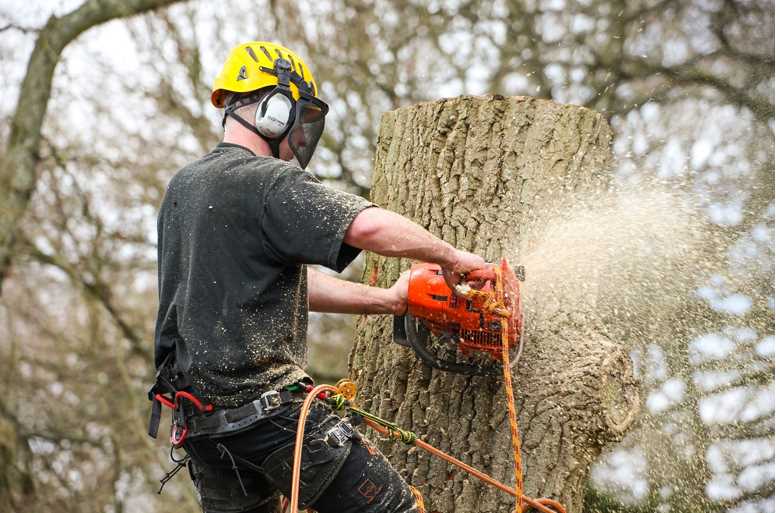 Your North London backyard is a piece of nature that you can arrange as you wish. It should be a place where you feel good and relaxed, so greenery should prevail in it. Of course, it's not enough to just plant some shrubs and trees and leave them to find their way to full blooming. You have to take good care so they can beautify your garden for many years.
DIY garden landscaping is an excellent way to spend free time in contact with nature. At this link, you can find some guidelines on tree care. Still, some gardening jobs require more effort and time, such as tree pruning or removal. It's best to hire professional arborists for such projects.
Hiring a tree removal service in North London is like hiring any other contractor. There are seasoned companies with an excellent reputation, new contractors looking for clients, and scammers who just want to rip you off. So you must know a couple of things before having arborists in your yard.
Get Recommendations
Your first step is to ask around, as word-of-mouth marketing is very effective. If you know people with yards that look great, they might be able to recommend a tree removal service such as the one if you click here. They'll be happy to tell you about their great experience with particular contractors and even give you their contacts.
If they don't get any names from your friends or relatives, you can always go online and look for North London tree removal companies. You can check out their reviews to see which contractors are praised or have many complaints and poor feedback. That can show you which companies should be skipped and which can be further considered.
Licenses and Certificates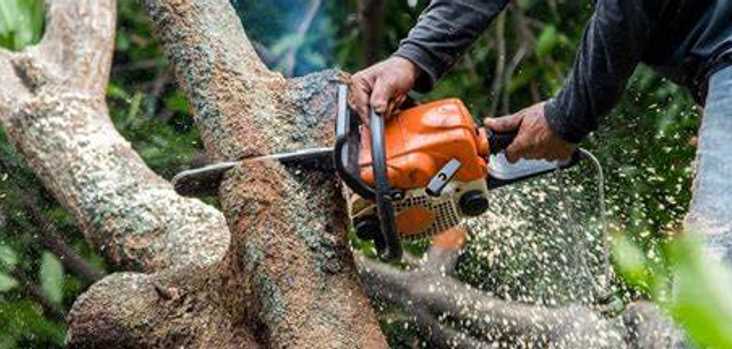 Don't be influenced by reviews and testimonials only. You still have to check on the licensure and certifications of the tree removal companies. These should be listed on the contractor's website so you can check their license number anytime. That will give you peace of mind and allow you to hire a reputable contractor.
Some tree removal services might look like big, successful firms, but they only re-hire arborists as needed and charge you more. So, check if the arborists are fully-employed within a company or subcontractors. That can prevent higher service costs and potential scams.
Some guidelines on becoming an arborist are explained on the following source:
https://www.reed.co.uk/career-advice/how-to-become-a-tree-surgeon/
Experience and References
It may seem to you that arborists' job is not too difficult, but they actually do much more than just pruning and removing the tree. They need to know which branches to cut, where the tree will fall when they cut it, how to remove the stump from the ground, how not to damage the cables, etc.
All that requires a lot of experience, so you should always look for companies that have been in business for several years. If you're not sure about their qualifications, consider asking for references. Reputable companies have many clients behind, so you can ask for references to ensure the quality of their work.
You should be able to contact the company's past clients to find out how they performed. Don't be afraid to ask for references, as you may have heard good and bad things about a company that may be crucial to your decision.
Insurance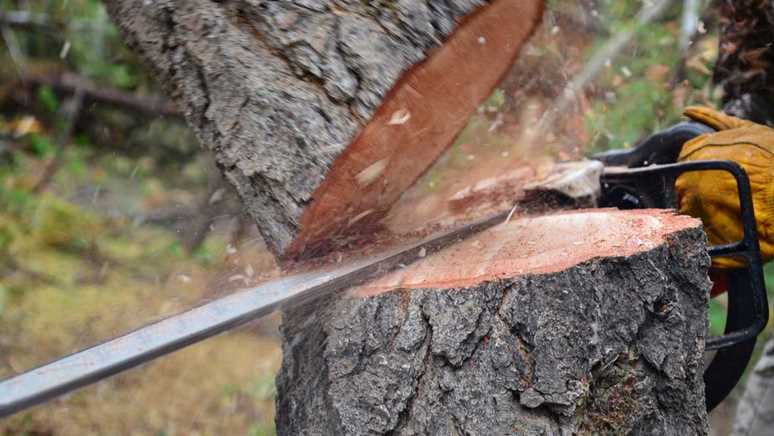 Tree removal includes some risks that should be prevented. Some companies or individual arborists may be negligent and cause injuries or damage when working on a height or near a powerline. That's dangerous and leaves you responsible for any damage or injuries that occur on your property.
So the asking for insurance is an essential part of hiring a professional tree service. Reliable companies from North London, such as Thor's Trees, has the proper liability and workers' compensation insurance.  It protects your interests and the crew on your property, too.
If the company doesn't have any of these, you might end up paying for damages that aren't covered by their insurance. Also, you might have some legal consequences as injured workers can sue you for some reason. So if contractors can't provide proof of their insurance, don't hire them.
Cost Estimate
After you've selected a few companies that seem reliable, you can call or have them on the spot to get a quote for your project. Don't start anything before that. Some tree removal services might offer you a free quote, so you'll know they're honest. Check this website for more details on what arborists do.
Never pay anything upfront or trust companies without a written estimate. You don't want to end up paying for a job that might not be completed. See how transparent they are with the charges. Many things can affect the price estimate, such as your location, trunk diameter and number, accessibility, etc.
Prices of tree removal services in Melbourne may vary. So make sure to compare the quotes from different companies and choose the best one for the job. Also, make sure to ask about a timeline. You might end up paying higher rates, but you'll get the best service possible and the job done on time.
Landscaping can be a real pleasure, but no DIY tree care will give such good results as hiring professionals. Seasoned arborists from North London can do wonders to the green space in your property without you having to move a finger. It's up to you to relax and enjoy the beauty of your backyard.