Top 7 Junk Removal Services Across The States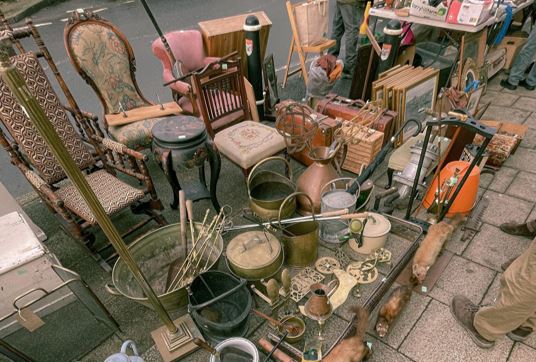 It's hard enough to clear out space and in some instances it appears near to impossible. Whether you've got no time to do it yourself or if you're simply overwhelmed with all the junk that has accumulated in your home. Don't forget you'll always need a junk removal when you're moving and of course, when you've done some major work on your property. You probably could attempt to haul it all away yourself. If you've got neither the right vehicle for the task, and no one to give you a hand or if the nearest dump site was far away, you need a junk removal service. However, just dialing the next best number of a junk removal might give you some bad surprises. Check out the best junk removal across the States first!
Jiffy Junk
Jiffy Junk was founded by Adam Butler and Robert Palumbo in Long Island in 2014 and has since exploded to a multi-state junk removal service that's just there for you. They assist you in removing unwanted items and take care of it to donate your items on your behalf or to recycle and dispose of them properly. While Jiffy Junk focuses on removing all kinds of junk, even construction debris, they do specialize in the following areas: removal of large appliances, clothing, hot tubs, furniture as well as mattresses. To top that off, they're even offering dumpster rental alternatives. But that's not all yet: if they were to do junk removal in your home, you can rest assured they leave it spotless.
Extra Focus On Customer Service
You'd have nothing to worry about with Jiffy Junk's services as you only give them a ring and sit back. To give you an exact quote for the junk removal you require, they are sending around a team. Once they are on the way to you, they're going to give you a call to let you know when they're there. However, you can also receive a free estimate by Jiffy Junk online here.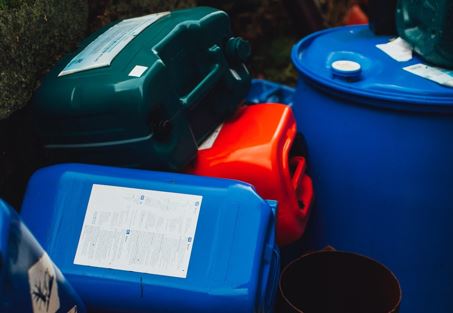 LoadUp
If waste management doesn't accept mattresses, for example, people are hapless. They won't know where to dispose of their old ones. That was the initial idea behind Greg Workman's idea to found his own junk removal service. LoadUp also offers a clear up-front price estimate for collections, no matter if big or small. They don't necessarily require a personal visit for a transparent quote. LoadUp specializes mostly in the collection of single items. On their homepage, they guide you to a selection where you can choose if you know exactly what needs to be removed. If you have no further specified items for junk removal. However, if it comes to larger clean-outs, the pricing is less straightforward. Instead of sending a team around for a quotation in such cases, they will require photos and further details from you.
Junk King
Junk King was founded in California in 2005 to highly eco-friendly practices for junk removal. More than half of the amount the service collects is donated or at least recycled for a minimal ecological footprint. To be most efficient, Junk King's trucks are a little larger than those of other junk removal services. Via their homepage, toll-free phone, texting, or an in-site visit they will provide you with a reliable estimate. As an addition to their junk removal services, Junk King furthermore offers self-service dumpsters and light demolition with a couple of more services for bigger projects. Similar to Jiffy Junk, Junk King also leaves behind a spotless area.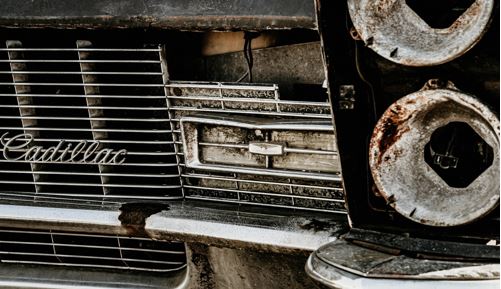 College Hunks Hauling Junk & Moving Company
Once upon a time, two students from Florida only wanted to make some cash on the side when they were at college. However, the founder's Nick Friedman and Omar Soliman turned their original 'cash on the side' idea into a proper business. College Hunks has expanded across all of the United States during the last 15 years. Albeit it's difficult to receive a detailed estimate from them, they also do offer to move and donation pick-ups. Apart from junk removal, they do donate about two-third of all the junk they're removing, and for each job, they donate two meals for children in need.
1-800-GOT-JUNK?
If you need to remove junk at 3 am, 1-800-GOT-JUNK? Is probably the best call for you. At least their customer service is at your disposal around the clock. The world's largest junk removal company prides itself on its auspicious customer service. The pricing for your junk will depend on how much truck space you're going to need. Therefore, you won't have a guaranteed price tag until the guys are there for your junk removal. However, their fees include everything from labor to remove unwanted items. They also do their very best to donate as many items as possible they have hauled out.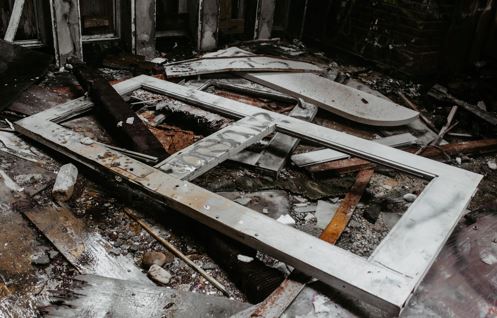 Junkluggers
Similar to Junk King, Junkluggers sees its mission in sending as little junk for landfills and instead focuses on eco-friendly junk removal solutions. They aim to eliminate landfills from their business model completely. Until 2025. Contrary to most other junk removal services, Junkluggers doesn't give you an upfront estimate for the fees. They'll schedule a two-hour-timeframe for your junk removal and once a team arrives, they hand you a written quote. If you're ok with the fees, they'll get right to it. With Jukluggers you're definitely never going to pay more than stated.
JDog Junk Removal
This junk removal service is owned by military families and veterans who prioritize junk removal with integrity and respect. They do donate up to around 80 % of their junk removal to non-profit organizations. Aside from junk removal, JDog is also at your service if you need help to assemble furniture, move appliances, carpet or upholstery cleaning, or pressure washing. They don't offer any price estimates online, but rather choose an amount of room that'd be required for your junk removal. Their trucks are a little smaller than those of most junk removal services as well. That means, you're going to need a good eye or you can't dispose of everything when they come around.
Update Your Outdoor Living Area And Improve Your Lifestyle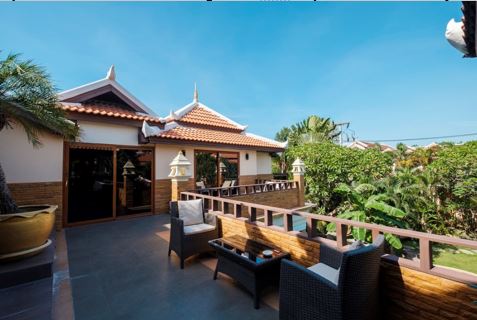 There's nothing better than getting together with friends and family and enjoying each other's company outdoors. Outdoor areas can add immense value to your home, providing you with many health benefits, and a functional and beautiful area to entertain.
If you're renovating your current backyard or moving into a new home, the key to updating your outdoor furniture and your garden is to combine both functions with style – and you don't have to break the bank to do it either. Continue reading to see our tips on what you need when updating your outdoor area.
Decks
There are many benefits to having a deck in your back garden. Not only are they practical, but they can also add value to your home when you choose to sell. If you enjoy entertaining friends and family then having a deck is the perfect addition to your home. Decks offer a versatile place where people can come together and enjoy outdoor meals and events. There is a range of decking materials on the market you can choose from. Show off your design aesthetic with your choice of materials, from exotic hardwoods to rustic pine, stone flooring, to more intricate geometric designs.
Create Shaded Areas Throughout Your Garden
Australia is known for its unpredictable weather so it's important to have a shaded area in your outdoor area. There is a wide range of semi-permanent and permanent shade options that aren't too expensive. Having the correct shaded areas will ensure you also have protection, blocking the sun from your interior living spaces. This will help to keep it cool and reduce the need to keep the air conditioning on all day long. When the cooler month arrives, you will be able to remove the shading to allow for the sun to stream back into your home.
Umbrellas are also a great shade solution as they are functional and add an additional feature. Outdoor Umbrella are available in a range of prices, so you'll be able to find one to suit your budget. If you're looking to add extra shade outdoors, then these are a no brainer. Whether you like striped or scalloped, colourful or neutral, this chic accessory will seamlessly pull together your outdoor dining area.
You Can Never Have Too Much Greenery
Greenery is a great way to create your own outside oasis. Even if you don't have a big backyard there are still ways to incorporate greenery. For smaller spaces such as balconies, purchase a vertical garden and choose your favourite plants. You can include a range of herbs or succulents. If you have the space, consider larger plants such as indigenous natives or others that are best suited to the climate where you live.
Add Ambience Outside
Adding ambience outside is the best way to turn your outdoor space into a destination. The main way to create ambience outside is through lighting. The right lighting will allow you to enjoy your entertaining outdoor area long into the night. It can create a mood that you and your guests can enjoy. Lighting should also highlight the best features of your outdoor space as well as creating a warm and inviting outdoor setting.
Organise Your Outdoor Seating
Having an outdoor area means enjoying dinners outside with friends and family.
If you like mixing and matching materials try combining teak and wicker. This is a great way to mix textures! Wicker dining chairs are popular with dining tables as they are usually lighter and easier to move around in comparison to other materials such as wrought iron or teak. If your outdoor area has a European feel to it, bistro chairs can be a great option. Reminiscent of Parisian restaurants they elevate any outdoor look. Bistro chairs come in a range of pop colours or black and white to suit your personal taste.
Create A Relaxation Space
With all the outdoor entertaining you'll be doing; you're going to need to have some quiet time to yourself. What better way to unwind than in your own outdoor relaxation space? Create a retreat in your garden or on your deck, you can even create a reading nook if you like!
Why is Decorative Wood Panelling Becoming So Popular?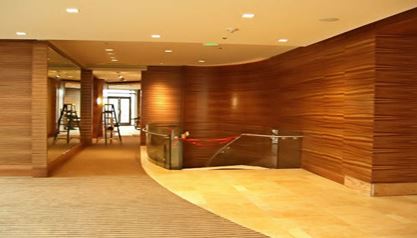 There are many reasons why decorative wood panelling is becoming so popular. Homeowners enjoy the look and feel of wood panelling because it is stylish, durable, and easy to maintain. However, wood panelling is not the only option when it comes to adding class and warmth to a home. There are also a number of different materials to choose from, such as brick, stone, concrete and vinyl. Each option can provide a homeowner with a unique look that they can be proud of.
Affordable
The question most often asked when contemplating the benefits of buying decorative wood panelling is why is decorative wood panelling becoming so popular? One reason is the high price of hardwood. Hardwood comes at a premium, more so than panelling. However, decorative wood panelling is quite inexpensive and can be purchased to fit any budget. As previously stated, wood panelling is a good choice for those who need to decorate their homes but are on a tight budget. It can be customised to fit any size window, including sliding glass doors. Additionally, there are many reasons why people buy decorative wood panelling.
Wide variety available
Another reason is the wide variety available. There are many types of wood available in many varieties of styles. In addition, it is possible to have custom wood panels designed. Wood panels can be purchased in a variety of different styles and woods. In addition, it does not take a master carpenter or a construction crew to install these panels on a home. It is even possible to purchase unfinished wood panels to create a custom look. This means that you can select the colour and style that you want while still being able to save money on the cost of the wood panelling. You may visit Panasphere Inc. for more details.
Can be custom designed
Wood panelling can be custom designed. Many manufacturers now offer stained wood panels for clients wishing to achieve a specific look. Additionally, the wide range of colours available allows individuals to match their wood panelling with furniture and other accessories. If a person has an odd stain colour, there are many stains that will match.
Wood panelling can be customised to match any colour and style that one's room or home may require. There are many manufacturers that allow customers to request various wood styles and stains. In fact, many manufacturers of wood panels provide a design service that allows customers to upload their own photos or images of their rooms and ask for suggestions. With this service, homeowners can have custom wood panels that truly reflect their personalities.
Energy efficiency
One of the most important reasons why people buy decorative wood panelling is energy efficiency. Hardwood is considered to be more energy-efficient than particle board and laminates. This type of wood panelling can help reduce a home's heating costs by up to 40 per cent. In addition, it helps keep a home cooler during the summer months, which helps save on a person's electric bill. Additionally, this type of wood panelling does not attract insects or mold.
Durable
Wood panelling is also quite durable. It is one of the strongest materials on the market today. It can withstand a tremendous amount of weight without splintering or cracking. It can also withstand extreme temperatures and will not warp if placed in water. These reasons make wood panelling one of the best choices for homeowners who are looking for affordable, high-quality interior design materials.
Easy to install
Another reason why is decorative wood panelling is because it is very easy to install. This is especially helpful for those who are doing a do-it-yourself project. The materials come pre-built, so there is no need to hire a professional contractor or crew to put them together. Even those who are not very handy can put wood panels together fairly easily. Many homeowners find that it is very easy to take care of wood panelling, which helps them to get more enjoyment out of their project.
Wide variety of finishes and sizes
One final reason why is decorative wood panelling becoming so popular is that it is available to purchase in such a wide variety of finishes and sizes. Unlike many other types of wood products, wooden panels do not need to be painted. Instead, they can be finished in any number of different ways. For example, a dark finish can give a room a rustic feel. Conversely, a light finish can make a room brighter and add a more cheerful ambience.
These are just a few of the reasons why decorative wood panelling is becoming so popular. By taking into consideration all of the above information, it is easy to see why this type of wood panelling should be considered by homeowners. In addition, wood panels can be made in many standard sizes. Therefore, no matter what the size of a room may be, you can use wooden panelling to improve it. No matter what style you are looking for, there will likely be a style of wood panelling that fits your needs.
The Latest Electric Fireplace Heaters 2021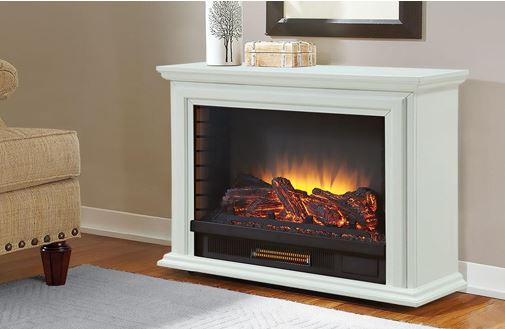 Looking for an electric fireplace that works as a space heater?
Today, most electric fireplaces offer more than just a cozy look. They're functional too, with built-in heaters that provide supplemental heating.
Most electric fireplace heaters are rated at 1500 W (approximately 5100 BTU). They are ideal for small to medium spaces up to about 400 square feet. Keep this in mind if you propose to put in the electrical fireplace during a large room.
Some latest electric fireplace heaters
Best Electric Fireplace Insert: Puraflame 33 Sert Electric Fireplace Heater
More portable: XtremepowerUS infrared quartz heater
Best on the wall: Touchstone 80004 side electric fireplace heater
Best for in-wall recessing with the thermostat: PuraFlame Alice 60 ″ Fireplace Heater
Best Electric Fireplace Log Set: Durflame Electronic DFI030ARU Infrared Quartz Heater
Best Electric Range Heater: Duraflame 3D Fireplace Stove
Wall-Mounted Electric Fireplace Heater: Touchstone 80001 Onyx Electric Fire place Heater
Best TV Console for Electric Fireplace: Ameriud Home Chicago Electric Fireplace Heater
Buying Guide: How To Choose The Best Electric Fireplace Heater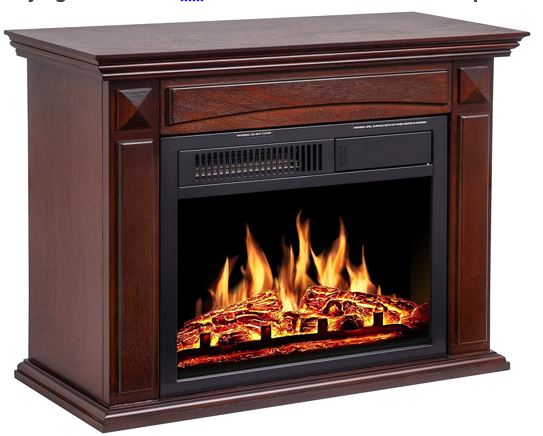 Here's what to consider when buying an electric fireplace heater.
Type of electric fireplaces
Before you even get to the heater, decide what type of electric fireplace will work best for you. These are the main types that you will find online.
Electric Fireplace Inserts – This is a fireplace that is inserted into an unused fireplace. Therefore, you must have a wood or gas fireplace that you no longer use. An electric fireplace insert is great for people looking for something affordable (but beautiful) to fill an empty fireplace.
Electric Log Set – A log set consists of dummy logs placed on a fire grate. It has a more traditional look than an electrical fireplace insert. A log set also requires that you have an existing fireplace.
Freestanding Electric Fireplace – These types of fireplaces often resemble wood-burning stoves. A freestanding electric fireplace is perfect for apartments and houses without an existing fireplace.
In-Wall Electric Fireplace– The in-wall or in-wall electric fireplace has a clean and modern look. On the downside, its installation requires more work and time. You may also need to call an electrician to hook it up and make sure to keep the look clean.
Electric Wall Fireplace: If you want an electric wall fireplace but don't want to knock down any part of the wall, get a wall electric fireplace. Mount it on the wall and plug it into a standard outlet or wire it.
TV console with electric fireplace– this is an electric fireplace that is placed inside a TV stand. It's great if you want a place to put your TV.
Type of Heater and power output
Next, consider the sort of heater you would like and the way much heating power you would like
The two main types of heaters are fan and infrared. Infrared heaters are ordinarily better. They can heat a larger area, use less electricity, and don't dry out the indoor air.
Read More: Junk Removal Services For Homes
Choosing the power output is easy as most electric fireplaces have a 1500W heater, which translates to roughly 5100 to 5200 BTUs. That's enough to heat the room to 400 square feet, or 600 square feet if you have an infrared heater.
Another thing to check regarding the heater is whether it has a thermostat. A thermostat allows you to set an accurate temperature and saves electricity since the heater does not heat the room more than necessary.
Realistic logs and flames
Most electric fireplaces do an excellent job of replicating the look of a real fireplace. Even the cheapest models look quite realistic.
We recommend trying to find an electrical fireplace with adjustable flame settings, like brightness, color, and intensity. It allows you to light the flames according to the mood and the time of day.
Also, check how realistic your registrations and subscriptions are. They should shine like real wood. If you prefer a modern look, look for an electric fireplace that uses glass instead of logs.
Remote control
The remote control makes it easy to adjust various settings and turn the fireplace or heater on / off without getting up from the sofa. Check if the remote features a timer button. It will be useful for those nights when you want to sleep with the heating on before part of the night.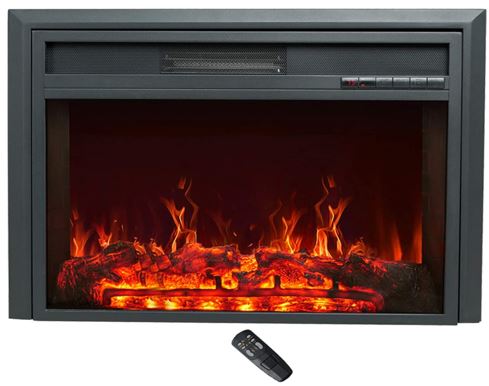 (i) Pros
Unlike standard portable heaters, you can enjoy both heat and flames. Besides, electric fireplace heaters look better.
Most are very easy to install. Some don't even require installation. If you plan to purchase an electric fireplace insert, read our quick guide to installing electric fireplaces.
Use throughout the year. When it's hot, you can put out the fire and still enjoy the flames.
(ii) Cons
Most electric fireplace heaters don't heat large rooms well.
Most electric fireplace heaters have some limited portability. Unlike portable heaters, it is more difficult to move an electric fireplace from one room to another. If it's an electric fireplace insert or a built-in or wall-mounted fireplace, forget about trying to move it.
They cost more than portable heaters with similar performance. On the positive side, you can also enjoy burning logs and flames.
What electric fireplace gives more heat?
All 120V electric fireplaces have the same 1500W maximum heat output. If you want more heat, you'll need a 240V built-in electric fireplace like the 8,900 BTU ClassicFlame 36EB220-GRT. If you favor cheaper 1500W fireplaces, search for those with an infrared heater just like the Duraflame Electric DFI030ARU Electric Fireplace. Infrared heaters heat a larger area than fan-forced heaters with a similar output.
Does an electric fireplace heat a room?
As long as there is a built-in heater, it will heat a room. Of course, the effectiveness of the fireplace electric heater depends on the dimensions of the space. Most electric fireplaces heat rooms to 400 square feet.
Are Electric Fireplace Heaters Safe?
Yes, they are. Electric fireplaces do not get hot from the outside, so they are safe for children and pets. Most electric fireplaces also have to be protected from overheating.
Can an electric fireplace heat an entire house?
No. Electric fireplaces provide additional heat for individual rooms and cannot replace your main heat source.
Can I leave the electric fireplace heater on overnight?
If you can. Most electric fireplaces have an overheat protection feature, so you do not need to worry about the heater getting too hot and burning the house.