Some Of The Best Refrigerator Brands To Look For While Buying A Refrigerator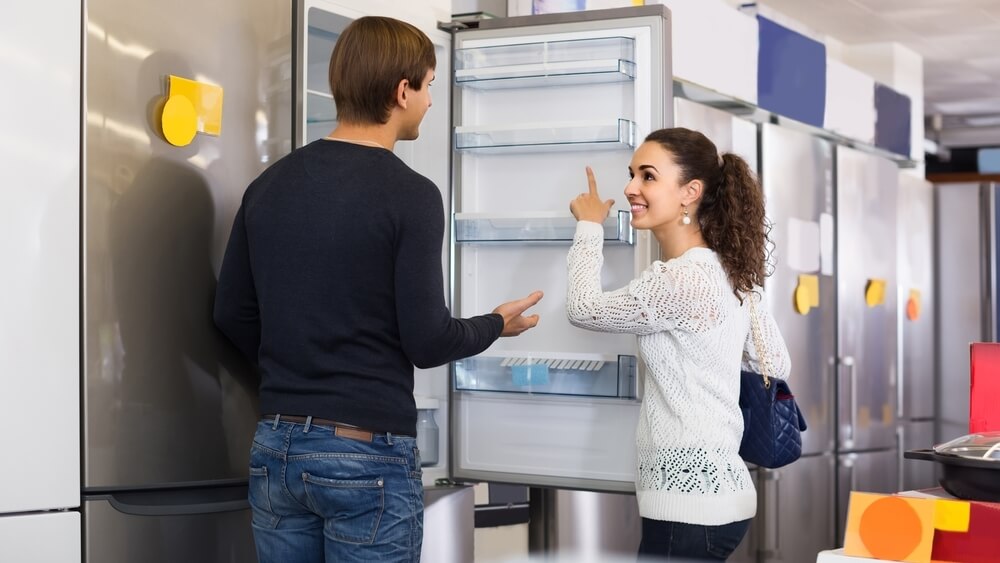 India has come up to scale in terms of the marketing of household appliances. In fact, India is one of the countries that boasts a large number of brands in various price segments to meet the demand for household appliances in all categories of shoppers. The refrigerator in India is the single-most sought after household appliance, after the air conditioner. A staple for many households, consumers from budget to high-end segments realize the need to own a fridge, in order to keep food fresh in a hot and humid climate.
In the past few years, brands like Haier and LG have made it possible for budget consumers to own a refrigerator which would have otherwise been an unaffordable dream. When middle-income buyers shop for double door fridge varieties are the preferred refrigerators. In lower price segments, the single door models are quite popular, as they prove inexpensive, yet come with the latest technology and features. 
Things to Know About the Best Fridges
According to Statista, the refrigerator marketplace penetration rate from 2005 to 2016 has seen a rise by about 12%, and the prediction of this penetration from 27.3% in 2016, is expected to go to 47.5% by 2026. In 2020, 12 million fridge units were produced to meet a projected demand from Indian consumers. This made up a 27% share of the consumer household appliance market. Indians bought more single door fridges than double door ones, as they offer the latest technology trends, and are more affordable as they come in smaller sizes.
Double door fridges come in larger capacities, since they have separate compartments for the fridge and freezer respectively. Typically, they begin anywhere from 265 litres and can go up to 400 litres – 500 litres or more. The best refrigerator brands in India offer models with state of the art technological advancements. Currently, you will find modern innovations in refrigerator brands from Hitachi, LG, Samsung and Whirlpool.
The Best Refrigerator Brands with Great Features
Samsung and Haier fridges with Uniform Cooling – In fridges of today, uniform cooling systems keep the fridge cold from top to bottom, cooling the totality of the refrigerator's interior. Strategically positioned air vents ensure this happens. Cutting-edge technology has air vents beneath each shelf inside the fridge, and in the fridge doors. To keep the cooling in fridges consistent, in Haier fridges, there is a 360 degree air flow mechanism, keeping the fridge cool. In the latest LG fridges, "Ice Beam" doors bring down the discrepancy in temperatures between the interiors of fridges and the doors. This aids in cooling the device at least 30 times quicker than older systems.

LG, Samsung, Haier and Whirlpool fridges with Inverter Compressor – The compressor is responsible for a refrigerator's cooling. It cools the best fridges efficiently enough so that it reaches the cooling temperature the fridge needs (based on the load inside the fridge and the weather outside), and maintains this temperature. This significantly cuts energy bills. You will find this technology in all LG, Samsung, Haier and Whirlpool refrigerators of the double-door variety today. 

Samsung, Haier, LG and Whirlpool keep the Fridge Cool – In case of power outages, some fridges have a cooling gel that gets released from the fridge's interior to keep it cool for longer. Samsung has the "cool wall",  a technology that is created to make the fridge stay cool when there's a power outage. Samsung was the first brand to introduce this method of cooling. The South Korean giant has also launched refrigerators that run on solar power, and this keeps your fridge working in the event of a power outage. Many fridges from Haier, Hitachi, Samsung and Whirlpool automatically connect to a home inverter in the event of a power cut, so that the refrigerator isn't at risk of shutting down. 
The Best Refrigerator Models
From active fresh technology that keeps fruit and vegetables fresh for longer, to super rapid ice making systems that keep ice ready for your guests, the best refrigerator models come with best-in-class features and technology. While shopping for a fridge, double door models will offer you more in terms of energy savings and advanced technology. Check these quality fridge models from the best brands in the market today.
LG (GL-I292RPZLAPZZEBN) Frost free 260 Litre Refrigerator

Samsung (253 L 4 Star) Frost free Refrigerator
Also Read: How to Keep Your Lawn Looking Perfect in Calgary
If you want to buy refrigerators from premium brands, you must avail the Bajaj Finserv EMI Network Card, which lets you purchase items without making any down payment. You can pay later in hassle-free no-cost EMIs, and select tenors from 3 to 24 months as per your convenience.
Concrete Looks Beautiful in Many Places Around the Home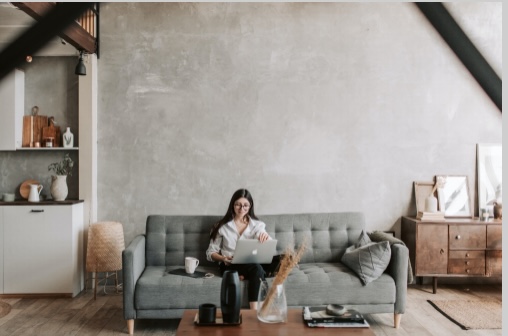 When people talk about rural splendour in the city, they usually refer to older, rustic building materials like barn wood. Whether you live in an apartment with a barn wood coat hanger or a far-flung cabin in the woods, if you post pictures of it, you're sure to get a lot of Instagram admirers!
Concrete is one of the most beautiful materials that doesn't get as much attention these days. Let's check out how beautiful it can look in and outside your home.
Poured Concrete Walls and Floors
Concrete floors and even walls can create exciting interiors in loft-like spaces. The industrial vibe feels modern, and you can really warm up the home by combining things like rugs, natural light, and hanging wall art.
Practically speaking, concrete floors and walls are built solidly, and they're incredible sound barriers. Feel free to turn up your stereo's volume, and don't fear exposure to your neighbour's music.
Concrete can be a warm and homey material, even if it's typically associated with industrial settings.
Garden Features
Concrete has come a long way over the centuries! We're no longer confined to rudimentary mixtures of what was locally available.
Today, industry leaders like Elite Concrete offer a variety of luxury finishes to make your outdoor spaces look and feel beautiful. For example, you can get a custom-made Limestone Finish that provides the smooth look of the expensive stone without the price tag or maintenance required.
Stamped concrete looks convincingly like flagstone or slate and also comes at a much lower cost while being easier to maintain. Concrete may not be the first thing to come to mind when you think about outdoor gardens, but modern concrete can look like natural stones that any arborist or green-thumb enthusiast would love.
Ultimately, concrete can blend into a natural landscape as seamlessly as any stone.
Driveways
Once, a driveway was just a pile of stones because cars weren't good for the grass. Today, concrete can offer a lower-cost alternative to real stones that looks like sophisticated masonry.
Industry leaders make concrete that looks like one or multiple types of interlocking stones. You'd never guess it was concrete! Even better, the concrete is stain-resistant, so you don't need to worry about cars dripping on the driveway.
It also prevents weeds from growing, the colour remains the same permanently, and they're weather resistant. Ultimately, there's no compromise to make between functionality, aesthetics, and price.
In fact, concrete is the perfect material for patios, steps, and outdoor landscaping features, like planters. Basically, anywhere you'd want to put beautiful stones in an outdoor setting is perfect for stamped concrete.
The materials that go into our homes need to be both beautiful and practical. They should make us feel good and joyful to be in their presence while also serving important functions. The days of blending local stones and river water to form bricks are long gone, and today's incredible technology makes concrete both functional and beautiful to behold all around your home.
QualityRoofer.com Vaughan is a Top Roofing Company in Vaughan, Ontario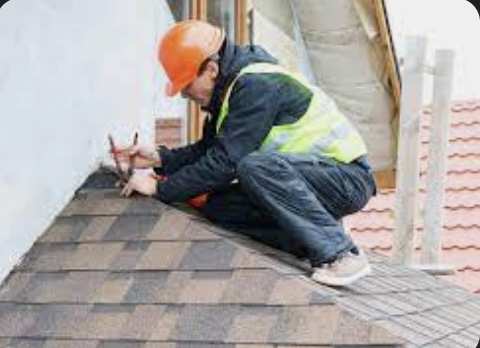 Details:
Phone: +1 647-243-9919
Address: 290 Caldari Rd, Concord, ON L4K 4J4, Canada
QualityRoofer.com Vaughan is undoubtedly the best roofing company in Vaughan, offering exceptional roofing services to its customers. The company's commitment to quality workmanship, professionalism, and customer satisfaction is unparalleled in the industry. Here's why:
First and foremost, QualityRoofer.com Vaughan based in 290 Caldari Rd, Concord, ON L4K 4J4, Canada, with a phone number of +1 647-243-9919 is staffed by highly trained and experienced professionals who are experts in all aspects of roofing. From the installation of new roofs to the repair of existing ones, their team of roofing specialists has the knowledge and skills necessary to get the job done right the first time.
Some of the most popular roofing services offered by QualityRoofer.com Vaughan include:
Roof installation
Roof repair
Roof replacement
Roof maintenance
Emergency roofing services
Shingle roof installation
Flat roof installation
Metal roof installation
Tile roof installation
Cedar shake roof installation
Skylight installation
Gutter installation
Gutter repair
Gutter cleaning
Fascia and soffit installation
Roof ventilation installation
Attic insulation installation
Chimney repair
Chimney flashing repair
Chimney rebuilding
Roof leak repair
Roof inspection
Snow and ice removal from roofs
Roof cleaning
Roof coating
Commercial roofing services
Residential roofing services
Whether you're a homeowner in need of a new roof or a business owner in need of commercial roofing services, QualityRoofer.com Vaughan has got you covered. Their commitment to excellence and customer satisfaction is second to none, and they will work tirelessly to ensure that you are completely satisfied with their services.
In conclusion, if you're looking for the best roofing company in Vaughan, look no further than QualityRoofer.com Vaughan. With their extensive range of services and their team of skilled professionals, they are sure to meet all of your roofing needs and exceed your expectations.
Best Shower Head For Low Water Pressure You Should Install In Your Washroom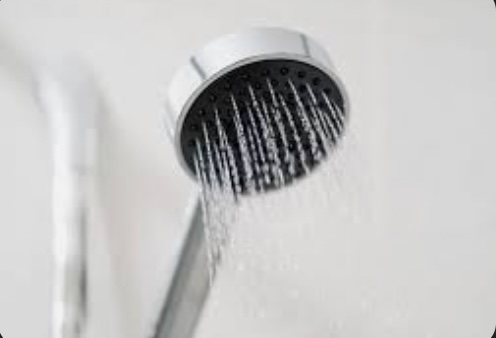 If you have low water pressure in your home, you may be wondering what the best shower head for low water pressure is. There are a few different factors to consider when choosing a shower head, such as the type, size, and price. Keep reading to get the shower head for your washroom.
Choices for the Best Shower Head for Low Water Pressure
A few factors to consider when choosing a shower head are the pressure inverse of the flow rate, the size of the shower, and the type of water pressure, high, low, orifice. Other factors to consider are the type of HEADS Horns, jets, orifice, and shower curtain or door.
The higher the pressure, the more water the head can use. The smaller the orifice, the more water the head can use per minute. The type of HEADS-Horns, jets, and orifice indicated by the number of water jets will also affect the amount of water the head can use.
It's important to ensure the shower head is compatible with the type of water pressure in your home. If the pressure is too low, the water will not flow through the head adequately, and the shower will not be able to produce the desired showering results. If the pressure is too high, the water will not reach the ground, and the shower will not be able to produce the desired showering results.
MyHomeware All Direction Shower Head Chrome
The MyHomeware all-direction shower head chrome is a great choice for anyone looking for a high-quality showerhead. Made from brass with a chrome finish, this shower head is built to last. It also features a water restrictor to help conserve water and an adjustable shower arm that moves up and down for a perfect showering experience.
An all-direction shower head is a popular option. As the name suggests, this type of shower head can be rotated in all directions, which makes it easier to direct the water flow exactly where you want it. This can be especially helpful if you have a small shower space. And suppose you have a large shower space or enjoy showering with multiple people. In that case, the all-direction shower head can be a great option.
What are the benefits of the best shower head for low water pressure?
Using the shower head for low water pressure has many benefits, especially in an area with low water pressure. One of the biggest benefits is that it can help to save water. Low water pressure can often lead to water waste because people often have to use more water to get the same amount of water pressure as they would with higher water pressure. This can lead to higher water bills and even water shortages in some areas.
Conclusion
Using the shower head for low water pressure can also help extend your shower head's life. Their low water pressure shower head is that it can help to improve the quality of your shower. With the shower head for low water pressure, the water will come out in a much more controlled way, which can help improve your shower's quality.