Top 5 Factors to Consider When Buying Home Fitness Equipment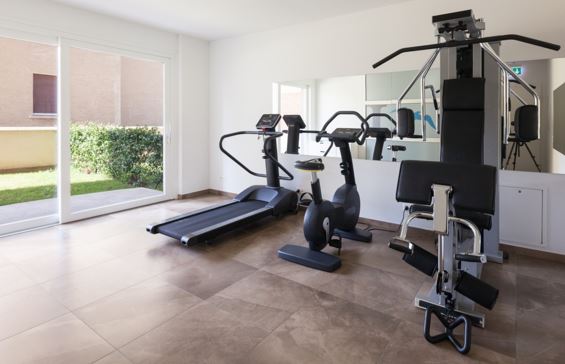 Only 53.3% of adults age 18 and older meet the Physical Activity Guidelines. Whether you're too busy to hit the gym because of family life, work, or both, there are still plenty of ways you can get in a good workout without leaving the house.
The solution lies within home fitness equipment. But with so many amazing options to choose from, how do you select the home gym setup that works best for you?
Before going out and buying cardio machines, let's take a look at some key considerations when buying home fitness equipment.
What are Your Fitness Goals?
Whether you're looking to tone up or lose weight, consider your fitness goals before investing in home fitness equipment. If you're looking to lose weight and tone up, you may want to consider a piece of cardio equipment, such as an indoor cycling bike. Since you can burn upwards of 600 calories an hour during a spin class, these bikes are incredibly popular with anyone looking to shed a few pounds.
If you're looking to tone up, consider free weights in various sizes as part of your home gym setup. Be sure to talk to your doctor about an exercise plan before embarking on a new one.
Consider Space
How much space do you have in your home to devote to a home gym? If space is minimal and cardio is your main goal, consider a folding treadmill.
Consider a Bowflex Revolution for a whole body workout. You can work every muscle group, and this piece of equipment takes up minimal space and can easily be moved from room to room.
What's Your Budget?
Your budget will play a large role in the type of home gym setup you invest in. If your budget is smaller but you want an indoor cycling bike, a Peloton may be out of your price range. A more affordable option would be a Synergy Magnetic Indoor Cycling Bike by Sunny.
Consider what you're looking to spend and purchase exercise equipment that fits your budget. If you have your heart set on expensive equipment, check out financing options and monthly payments.
Reputable Retail Stores
When purchasing exercise equipment, a good deal of money is spent no matter what you buy. This is why you need to purchase from reputable stores. Make sure they sell products from well-known manufacturers and don't be afraid to check out online reviews before making your purchase.
Ease of Maintenance
It's also important to focus on ease of maintenance and who covers repairs when they're needed. Purchase your equipment from a retail store that offers a protection plan and maintains your equipment when it needs servicing.
You can check out products and reviews on Healthcare.Studio, ensuring you know what you're purchasing before spending the money.
Buying Home Fitness Equipment
Now that you know what to look for when buying home fitness equipment, it's time to have fun and get shopping. Create a budget and a list of fitness requirements, and purchase from a reputable retail store. Once you have your equipment, set it up and get ready to reap the rewards of a healthy lifestyle.
Did you enjoy this article? If so, be sure to check out more from our Health section. We've got tons of great information for all your needs.
All About Universal Gift Cards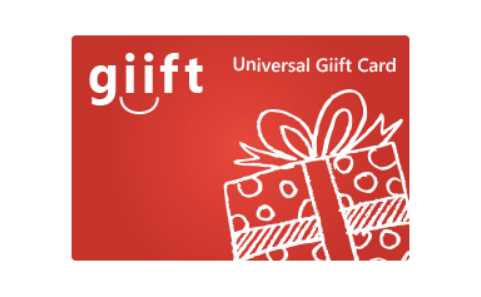 The Christmas season is fast approaching, and you are still lost on what to give your loved ones on this special day. Try a universal gift card (UGC) when you are stuck on your holiday shopping list. UGC is widely accessible and may be used at various businesses, online retailers, and restaurants.
It is the ideal gift if you have no clue what to give someone but would like to ensure they will appreciate what you give them.
Benefits of using UGC
One of the things that people like about this kind of prepaid gift card (GC) is that you do not have to bother over what shop it is from or whether they accept GC at all. Instead, you may use the funds on your card to buy products from participating stores, which is quite convenient.
As you are giving them money, you should not have to worry about whether they would want it or not.
You would not have to be concerned about providing someone with the incorrect style, colour or size of shoes and clothes.
It is a wonderful choice when you don't know what to buy someone because you know they will get something they like.
It is available both on the internet and in shops.
Most of them do not charge any fees or just charge minimally.
Who can use UGC?
Anybody may use a UGC. Your gender, age, career, or any other factors is something that will not matter. It is open to everyone who requires or desires it.
It is also not limited to a few places; you can buy it anywhere, from clothing shops to electronics stores.
How can one purchase a UGC?
You may purchase these prepaid cards in three ways: online, in-store at stores like Walmart, or over the phone.
They are available at a wide range of retail outlets, including supermarkets. You may purchase them on the internet and have them shipped to your specified address.
You could also acquire one over the phone if you called a customer care number and asked for a GC. Then, when you are not close to the shop's nearest vicinity, an agent will deliver your card to you, or they will ship it straight to your doorsteps.
Where should they be used?
This universal gift card is generally accepted in numerous places. However, they come in various kinds, brands, and designs, so make sure you buy the correct one for your demands.
American Express(R), Visa(R), Discover(TM), MasterCard(R), UnionPay(R), Limited(R), and others issue these cards.
It allows you to utilise them almost everywhere – regardless of which store, restaurant, or online business you visit throughout the season!
Conclusion
A universal gift card is a perfect gift you could offer this holiday season. It is ideal for difficult-to-shop-for individuals since it allows recipients to spend money on apparel and technology that they like.
It can also make things easy for the customer because they do not have to think about the retailer or style of apparel they desire. Instead, they come in varieties. So you will have restaurants, brands, internet merchants, styles, stores, and even supermarkets.
So, what are you waiting for? Join the trend and get a UGC for your family and friends this holiday season. You will be glad you did!
4 WAYS TO WEAR COTTON ANTI SOCIAL SOCIAL CLUB SWEATSHIRTS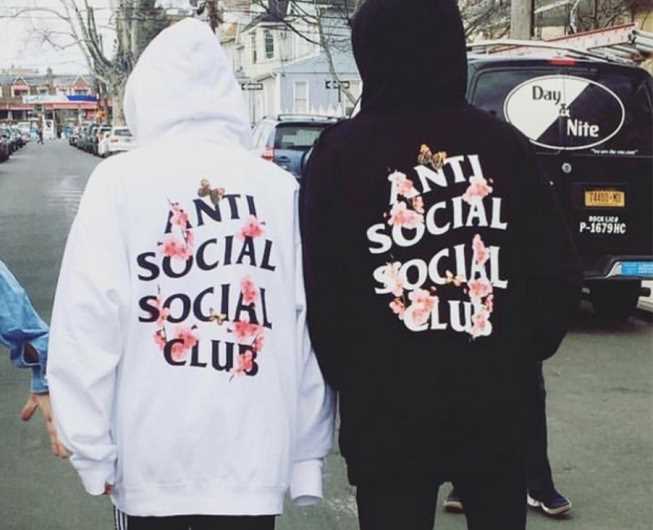 The Return of Heavy Cotton Crewneck Sweatshirts in Old-Style, Heavy Cotton
Anti-Social Social Club sweatshirts are a top choice for both men and women. These sweatshirts are timeless and never go out of fashion. Travis scott official sweatshirts are a favorite casual fall and winter garment. They can be dressed up or down for more formal occasions, but they're also comfortable. These versatile fashion pieces can be worn with almost any type of top, skirt, or pants.
These sweatshirts can be worn for every season and any occasion. These styling and shopping tips will help you liven up your classic wardrobe staple.
1. Get the basics colors.
While you can't go wrong choosing white, gray, and black, there are other neutral options, such as beige, brown and blue. These are essential colors to have in your solid wardrobe, no matter if you prefer plain or printed clothes. These colors are safe and easy to pair with other clothes.
2. Pair it with jeans.
Wear your sweatshirt with your favorite jeans and white sneakers for a modern look. Slim-fitted ripped jeans are the best option if you want to look trendy. This trendy style can be worn by any gender.
3. It can be teamed with leggings, joggers or slim-fitting, terry cotton sweatpants.
At vacation is about turning your performance wear into everyday wear. This trend can be achieved by pairing your crewneck sweatshirts with stylish leggings for a sporty yet chic look. Men can also wear their sweatshirts with slim-fitting tracksuits or joggers.
4. It can be layered.
You'd be surprised at the variety of outfits you can create with a simple badbunnymerch sweatshirt. Layering is possible. To recreate the vintage look, you can add a leather jacket to your white sweatshirt. To achieve a smart casual look at work, layer a shirt under your sweatshirt or over a coat.
What Are the Benefits of Pursuing a Career in the Maritime Industry?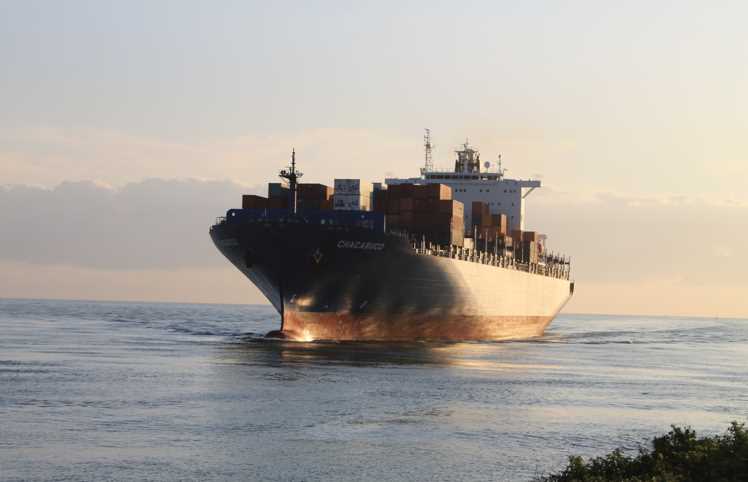 Do you love the ocean? Are you interested in spending time out on a ship? If so, consider entering into one of the many incredible maritime careers!
There is a wide variety to check out, so you'll surely find one that appeals to you. And, the maritime industry has some fantastic benefits that you can't always get from other career paths. It can be hard work, but those benefits make it worthwhile!
To learn what you could gain from a seaman career, read on.
There Are Many Career Choices
The maritime industry has many different job opportunities to offer. After all, the field is very diverse!
Some of your career choices are to work on an offshore oil rig, cruise ship, cargo ship, or commercial fishing boat. You can also find marine research or engineer roles if you want something more technical. Without any experience or skill, you can get work as a crew member or steward.
You'll Get To See the World
Do you have a desire to leave your hometown and travel around the globe? Most maritime careers give you the chance to do just that!
Almost all your career options in the field involve working on a ship or boat. Because of this, you'll pass through different ports around the country and even the world. Some career paths, like those on cruise or cargo ships, could take you into new countries you've only ever dreamed of.
The Wages Are Much Higher
It's no secret that many jobs within the maritime industry are challenging. They can involve hard labor, harsh conditions, and long periods spent away from land.
However, because of this, the wages are much higher to compensate for all that! And, your worker rights are protected by maritime law with attorneys, like Roberts Markland LLP, on your side.
There Are Early Opportunities for Advancement
Did you know that a lot of maritime workplaces are understaffed? This is because most people can't handle the difficult jobs. But, if it's something you're up for, this can work in your favor.
You'll likely get promoted to new positions early and work your way up the ranks much faster than if you were in a corporate role on land.
You'll Form a Deep Bond With Colleagues
With almost any seaman career you look into, you'll work on a ship with the same group of people for months at a time. As a result, you'll all grow close and establish a deep bond with each other. Who knows — you might even leave the ship with new best friends from all over the country.
Explore Career Options in the Maritime Industry
If you love the ocean and want to experience the adventure of life on a ship, consider working in the maritime industry. There are many different careers to explore, so you're bound to find something you're passionate about.
Are you still unsure of what you want to do in life? Check out our website for more career guides that will help.