Top 5 Factors to Consider When Buying Home Fitness Equipment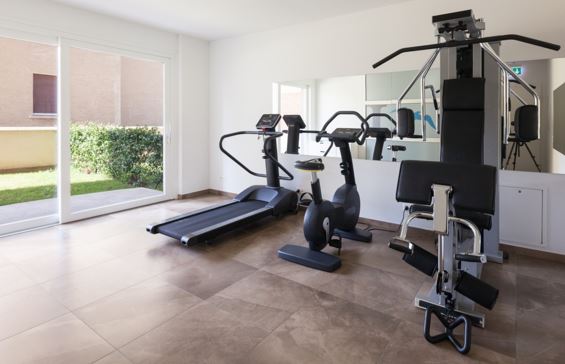 Only 53.3% of adults age 18 and older meet the Physical Activity Guidelines. Whether you're too busy to hit the gym because of family life, work, or both, there are still plenty of ways you can get in a good workout without leaving the house.
The solution lies within home fitness equipment. But with so many amazing options to choose from, how do you select the home gym setup that works best for you?
Before going out and buying cardio machines, let's take a look at some key considerations when buying home fitness equipment.
What are Your Fitness Goals?
Whether you're looking to tone up or lose weight, consider your fitness goals before investing in home fitness equipment. If you're looking to lose weight and tone up, you may want to consider a piece of cardio equipment, such as an indoor cycling bike. Since you can burn upwards of 600 calories an hour during a spin class, these bikes are incredibly popular with anyone looking to shed a few pounds.
If you're looking to tone up, consider free weights in various sizes as part of your home gym setup. Be sure to talk to your doctor about an exercise plan before embarking on a new one.
Consider Space
How much space do you have in your home to devote to a home gym? If space is minimal and cardio is your main goal, consider a folding treadmill.
Consider a Bowflex Revolution for a whole body workout. You can work every muscle group, and this piece of equipment takes up minimal space and can easily be moved from room to room.
What's Your Budget?
Your budget will play a large role in the type of home gym setup you invest in. If your budget is smaller but you want an indoor cycling bike, a Peloton may be out of your price range. A more affordable option would be a Synergy Magnetic Indoor Cycling Bike by Sunny.
Consider what you're looking to spend and purchase exercise equipment that fits your budget. If you have your heart set on expensive equipment, check out financing options and monthly payments.
Reputable Retail Stores
When purchasing exercise equipment, a good deal of money is spent no matter what you buy. This is why you need to purchase from reputable stores. Make sure they sell products from well-known manufacturers and don't be afraid to check out online reviews before making your purchase.
Ease of Maintenance
It's also important to focus on ease of maintenance and who covers repairs when they're needed. Purchase your equipment from a retail store that offers a protection plan and maintains your equipment when it needs servicing.
You can check out products and reviews on Healthcare.Studio, ensuring you know what you're purchasing before spending the money.
Buying Home Fitness Equipment
Now that you know what to look for when buying home fitness equipment, it's time to have fun and get shopping. Create a budget and a list of fitness requirements, and purchase from a reputable retail store. Once you have your equipment, set it up and get ready to reap the rewards of a healthy lifestyle.
Did you enjoy this article? If so, be sure to check out more from our Health section. We've got tons of great information for all your needs.
Best Gifts for Bakers in 2022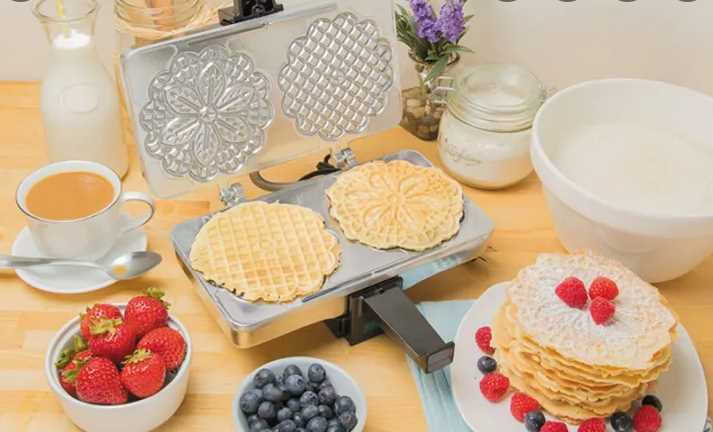 Working out what to give the people that you love on a special occasion can be difficult. If your loved one adores baking and you want to get them a gift to show them how much you care, there is a great assortment of gifts that bakers will love for a birthday, anniversary, or holiday, and here are just some of them.
·       Cookie Cutters
If your loved one adores baking, then it is likely that they are interested in creating fun and quirky designs to eat later. As such, if you are intending to give your loved one a holiday or seasonal gift, you might consider gifting them cookie cutters that will allow them to make cookies in interesting shapes hassle-free. For instance, Halloween cookie cutter stencils can help them to create imaginative patterns on their cookies that can add a little spark to their tasty treats.
·       Recipe Books
Although your loved one might have a lot of favorite recipes at their fingertips, it is likely that they are always looking for more. As such, even if their house is filled with recipe books from floor to ceiling, you should consider looking for a unique one for them. Whether this is filled with recipes from their favorite chefs and culinary celebrities, or is focused on the type of bake that they love best, great recipe books can help to inspire their next bakes and ensure that they can maintain their passion for baking by creating new bakes.
·       Aprons
Bakers always need high-quality aprons if they want to protect their clothes when they bake, and there are many novelty options out there that can bring a smile to your baker's face while they cook. As such, since bakers can never have enough aprons, finding a joke apron or simply one in a beautiful pattern can be a useful and yet appreciated gift for bakers of all ages.
·       Food Makers
If your loved one struggles with certain bakes and can never get them quite right, you should consider gifting them a food maker that can help them to simplify the process and get the delicious treat that they deserve. For instance, you might decide to invest in a pancake, toastie, donut, candyfloss or waffle maker for your loved one, and this can be a particularly good choice for those who have a lot of parties and make a lot of party food each month.
·       Measuring Spoons
However, there is nothing better to gift your loved one than essential equipment for baking. Their baking equipment might be wearing down from too much use or might not be of very high quality. As such, their birthday or a holiday can be the perfect occasion to gift them a luxurious set of kitchen essentials, such as measuring spoons. You might even decide to get these personalized, with some companies offering to engrave cutlery and other equipment with the recipient's name. This will then ensure that your loved one feels at home in the kitchen.
Is it cheaper to keep the AC on all day?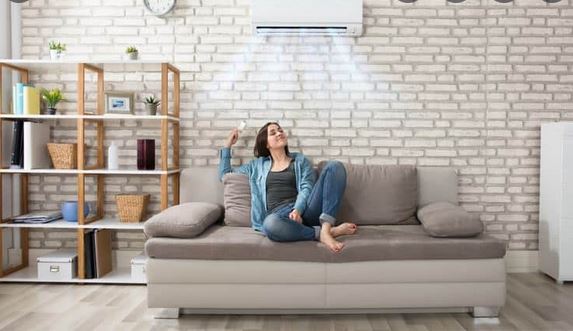 As the weather warms up people are once again looking at their current air conditioning units and what will be the most cost-effective way to use them. The simple truth is there will be times when you can't survive without it. But, that doesn't mean it should cost you a fortune to run.
Start With A Service
Whether you run your air conditioner all day non-stop or just turn it on and off when you need it, it will be more efficient and use less energy if you have it serviced. Now is the time to contact the experts in commercial air conditioning and have your unit serviced; If it's old, you may even want to consider replacing it. The cost of replacement can be offset by the energy savings within a few years.
Whatever you decide, a service is essential to ensure it is working to peak efficiency.
Top Tip: When running air conditioners keep the windows and doors closed. If you don't it won't cool the house properly.
Leaving It On All Day
Some people feel that it is better to leave the AC on throughout the day, ensuring the house is always at the correct temperature.
However, the simple answer to the question 'is it cheaper to keep the AC on all day?' is no.
Leaving it on all day means the air conditioner will stay on until the right temperature is reached. It will then turn on and off by itself to maintain that temperature.
What counts is how much it is on and how much power it uses during that time. For most people, it will run for more hours when turning itself on and off than it will if you turn it on when you need it.
Of course, this is relevant if you are out all day at work. If you are part-time or work from home then you'll be better off leaving the air conditioner on as it will be under less stress and last longer.
The Smart Solution
Naturally, leaving it off when you're out means coming back to a hot house or apartment. Thankfully, this no longer needs to be the case. You can install a smart system in your home and connect your air conditioner to it.
This will allow you to connect to your home while you're at work or out elsewhere and turn the system on remotely. All you have to do is work out how long it takes to cool the house and turn it on that much time before you get home.
This approach means your air conditioner will be on less and save you money.
Additional Tip
It's worth noting that you can save additional energy by turning your air conditioner thermostat up a degree or two. You probably won't notice the difference when you get home but you will see a difference in your energy bill. It's a simple but effective solution to help lower your energy bills.
How Are Doonas, Duvets and Quilts Different?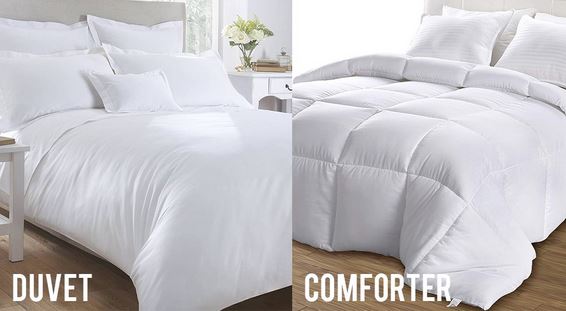 It can sometimes be challenging to buy bedding. Choosing the right one can be difficult when so many names, sizes, and options exist.
A basic understanding of bedding terminology will significantly assist you in buying and enables you to purchase the most suitable item for your requirements.
Generally, all of these terms refer to the same thing. Duvets, doonas, and quilts are inserts that fit inside a cover.
A quilt is probably the most common name for insert, although, in many countries, quilts are called coverlets/bedspreads and insert refers to a comforter.
In Australia, the term doona is commonly used for a quilted insert that places inside a cover and forms your bed's top layer. The filling is usually feathers or artificial materials.
Duvet is another word for an insert, like a quilt or doona. Most people use the term duvet in the United States and Europe for comforters.
If you are shopping for an insert for your doona cover, it is all the same thing in Australia. But, there are a few other points to remember when choosing the suitable quilt or doona for you.
Do doonas come in various types?
Various types of doonas/quilts are available, but there are three key factors to consider before buying one for your bed.
What kind of fill is best for doonas?
You can choose from various fillings for the doona/quilt, and you will experience a different feel with each one.
Cotton is perhaps the coolest among the many fills available due to its lightweight nature. It lets air pass through without being trapped, making you feel calmer. For summer, cotton is a good choice.
Feathers and down quilts are popular among Australians and available in both winter and summer styles. The higher feather proportions will result in a cooler quilt.
Microfibre tends to be warmer than other fabrics. The quilt with microfibre filling is breathable but less than cotton. It retains more heat, thereby helping you stay warm.
Polyester is an excellent filling in most quilts appropriate for all seasons.
Wool quilts are usually the warmest. Bulky and massive, these quilts are ideal when it's cold outside, and you have to layer up!
What is the best weight for my doona?
It's not difficult to pick the correct weight if you understand what you need. Quilts usually have a GSM number, which you can use to calculate their weight. As a measurement, GSM stands for grams per square meter, which indicates how much a quilt weighs.
In most cases, the weight of a doona only matters when the seasons change. Therefore, the GSM we recommend for those seasons is listed below.
Quilt for Summer
150 – 350 GSM
Light quilts
Quilt for winter
450+ GSM
Heavyweight quilts
Quilt for all seasons
200 – 400 GSM
Doonas fit my bed size
Finally, size is an essential factor to consider when purchasing a quilt. Make sure you have a doona that fits your mattress. Having a too-small quilt is inconvenient since you will always struggle with your partner to stay warm. In addition, an overly large one could be cumbersome and create a hazard as it will rest on the floor and your bed.