Tips for Organizing Successful Brand Ambassador Programs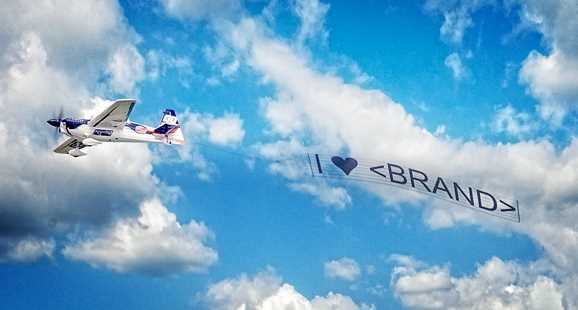 Branding is a vital aspect of businesses, and a good strategy will enhance the credibility of a company, making it outstanding. This happens because most businesses rely on the loyalty of their customers to drive the growth of sales. These customers always leave positive reviews about the brand, thereby, piquing the interest of others in the brand.
When companies involve customers in their branding strategies, it makes the company more authentic. Research shows that utilizing customers in brand ambassador programs creates a significant impact on their lives. As a matter of fact, almost three-quarter of new clients will likely buy from a company based on recommendations and reviews of old clients.
Furthermore, a brand ambassador must strive to organize a message that is coherent and makes a good impact on potential customers. They must also keep tabs on the latest trends in the industry. Let's discuss some tips that will help you organize a successful program for brand ambassadors.
1. Set the Mission, Vision, and Goals of Your Company
Your company's mission, vision, and goals are the skeleton of all your programs. You need to know what the product entails, your target audience, including the projections you have made for the company. When you put these together, you will be able to come up with enough information that will enable your product to thrive for a long time.
2. Select Qualified Brand Ambassadors
Branding helps your company to get the needed exposure. But not everyone is relevant when it comes to promoting your product. You need to identify people who are enthusiastic and passionate about your product. Allow them to discuss what makes your product unique, as well as why they will choose your product over others.
Additionally, they should share their thoughts about your product on their social media platforms. This will help you know what the fans of your brand want. When ambassadors recommend your product or service on their social media, it increases the visibility of your company.
However, you must check the background of your ambassadors thoroughly before selecting them. Find out how they relate and engage with people. This will give your company the chance to get genuine reviews from people.
3. Plan Some Programs
Companies usually have several products on the market, so one program is not enough for the entire process. Hence the need to plan more campaigns to reach different audiences. Each target market will have a rep that will come up with the right approach that will grab their attention.
The programs should not appear forced. Rather, they should make consumers feel like they shouldn't miss the opportunity to patronize the brand. Also, you need to have expectations during the campaign period. This will help you evaluate the effectiveness of the programs and where you need to improve.
Additionally, you can consult a branding agency to assist you with this phase. You can visit this website to see how such agencies function.
4. Build Transparency and Trust
For you to build lasting success, you need transparency and trust in your business. These are the ingredients that build a strong foundation for your business to thrive. You need to make your ambassadors feel like they are actually part of your success journey. This will boost their online representation.
You should also communicate with them mutually and inform them of what is expected of them. This communication should be more personal. This is not the point where you send emails. You must communicate with them face to face.
5. Provide Incentives
Brand ambassadors should get some form of reward for the work they are doing for your company. While some of them want cash, others prefer vouchers or gifts. The secret to attracting a lot of ambassadors is offering them discounts on the products they buy. You can also organize memorable giveaways. Ensure you customize the incentives and make them rare in the market.
6. Accurate Timing
This is an essential factor when running campaigns. Check if there is a crisis, if the products are offering an amazing solution, or if a competitor is posing any challenge. Ensure you consider these before launching any ads.
Additionally, you need to choose the most suitable social media platform to advertise your business. Ensure the platform you choose has a huge number of followers. Most importantly, ensure your target audiences are on the platform.
7. Evaluate the Program's Success
When tracking campaigns, you should consider several variables such as the type and number of people reached, surveys completed, and much more. However, the key factors to consider are
Number of videos and pictures shared on websites and social media
Traffic that was engaged
Reactions from people
You can visit https://www.business2community.com/marketing/9-helpful-tips-to-measure-the-success-of-your-marketing-campaigns-02257422 to find more information on evaluating a campaign's success.
Conclusion
Ambassadors make positive remarks on the minds of people, especially when they use the product they promote. This is essential for business growth because any message the company spreads will be very effective. Trust, credibility, and easy access are the things that make customers recommend a product or service.
4 Ways to Elevate Your Business Event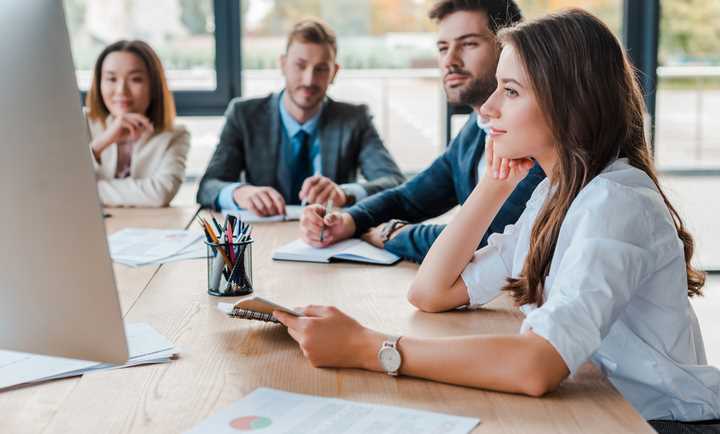 Business events play a vital part in marketing your business. Whether that's through workshops, networking events, or conferences. The way you plan and execute your event could make or break future connections. Read on for four ways to elevate your business event, so you can smash your competition and ensure you're remembered long after your events end.
Pick the Perfect Date
The date for your event simply cannot be random. Before choosing a date, try to ensure there are no other clashing events.
Rather than losing potential attendees, do your research and see what's on, before you choose a date. If there are a few key guests you want to attend, consider asking them to ensure the date works beforehand. This is bound to make prospective clients feel special and ensure their attendance.
Add Personal Touches
Personal touches help you stand out and give people something to talk about or share online. Brainstorm what you could do to get people talking. For example, you could introduce classic board games to break the ice or games like giant Jenga. It may feel like the wrong approach to take when organizing a business event, however, happy relaxed attendees are sure to be much more open and susceptible to your pitches.
The Space Is Everything
Choosing where to hold business events is one of the most important decisions you will make in the planning phase. You want your events to stand out for all the right reasons, so finding a business event facility that will cater to your needs is paramount. Seek out an aesthetically pleasing venue that won't feel too stuffy and corporate, yet that still comes across as elegant and professional.
If you're splashing out on a beautiful event space, it's worthwhile also hiring a photographer to get some snaps of you and the attendees. This way, you've not only held a successful event, but will also have some extra material that can be used for marketing or social media.
Connect with Attendees
While a great space with personal touches is surely going to impress, that alone may not lead to lifelong connections. You must put the effort in to connect with attendees, both before and after they attend your event. There are several ways you can do this. A simple way to connect before the event is to send an email saying, "Looking forward to meeting you on Tuesday", create a group chat where people can chat before the event, or even better, send a handwritten note. Little gestures like this can have a huge impact, it'll make chatting with new people less awkward, and will make them feel their presence matters.
Afterwards, be sure to follow up. It's best to do this as soon as possible, while any information delivered is fresh in attendees' memories and they're hopefully feeling inspired. As the old saying goes "Strike while the irons hot" and don't let potential leads go cold. You can also take the opportunity to gather feedback for future events.
6 ways to improve your customer retention rate with Featured collection of flowers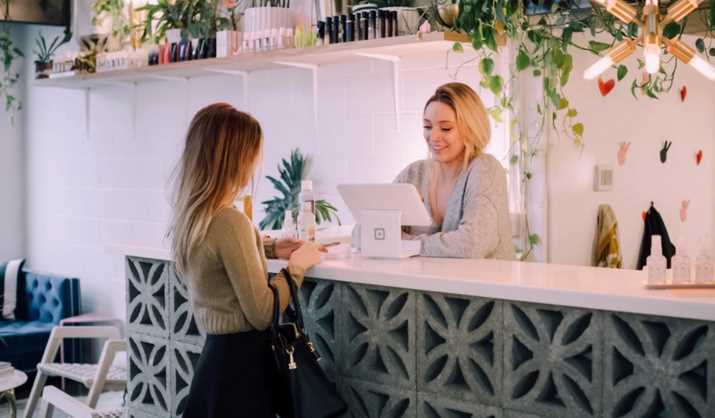 If you are dealing in the flower business, then their presentation plays a key role in improving customer retention. You can arrange them in different ways to impress consumers to buy the product. They are able to arrange in various methods. It is important to choose the best flower vendor online. You can access high-quality featured collection on https://flowershop.net.au.
Flowers are becoming a rising trend as presenting as gifts. All the flowers suppliers use innovative ways and flower arrangements to increase their sales. It is a fact that innovative floral packaging style plays a key role in attracting buyers. Therefore flowers suppliers use some unique techniques to create a stand-out effect. The unique styles of the flower bouquet and their presentation improve your customer retention. These bouquets have a gloss surface that makes the consumers eager to purchase the product. They protect goods inside the box and increase their shelf-life.
Increase your customer retention with Flowers supplier information
This is the best way to attract more people to flowers collection. By that time, the demand for flowers is increasing. People have joined the floral business due to its natural benefits. So this demand increases the number of suppliers. In the industry, there are plenty of sellers. They have joined the industry to make money. They never pay attention to quality and professionalism. However, they are a vast number. To make your space in this crowd, you must inform your buyers. Moreover, it is important to trigger their buying retention.
Consumers attach to the flowers supplier with its packaging style and glowers. The kind of information on the boxes lets them know about your Flowers supplier. It is the main source to trigger their purchase intent. This step allows you to invite more customers towards you. Moreover, give important data on your boxes if you want to raise sales. They should have contact details, a tagline, and appropriate hues. People can easily identify them on the store shelf. The prominent position of the logo on the boxes results in customer retention. Moreover, it influences the sales of the product deeply.
Build Buyer's Trust in Flowers supplier with Safe flower delivery
In the flowers industry, trust is the basic aspect. All the flowers are perishable, and they lose their freshness quickly. These are delicate and need extra care while delivering. In case of mismanagement, you may lose their quality. For example, users trust their favorite flowers suppliers that they will deliver a genuine item in safe flowers bouquets. This trust encourages them to purchase more from your flowers supplier.
Filling your boxes with extra soft items can provide extra support. Add UV films, lamination, and a waterproof screen to these boxes. It offers an excellent shield against humidity and moisture. This is necessary to keep herbal products safe from environmental effects. It helps you meet quality standards. It keeps the goods fresh for a long time. That is what your consumers expect from your Flowers supplier.
Go for Green Material to Improve Your Flowers supplier Image
Going natural with your flowers decreases your carbon footprints on the earth. Most flowers suppliers use natural materials. The reason behind it is that the natural material discourages the toxic material and its production. It refreshes the items for a long time. This is vital to maintain the quality of the product. Natural material makes items long-lasting and maintains their fragrance.
Moreover, going green will give you a good reputation in the industry. First, it provides peace of mind to your customers that you deliver 100% genuine products. The 2nd thing you are part of the campaign to finish pollution from the earth. It improves your Flowers supplier image so that consumers like to buy your flowers repeatedly. Not only this, but they will also recommend your flowers supplier to their peers.
Attract More Buyers with Unique Printing on the Boxes
Printing styles are several, and it is the best way to grab the attention of the onlookers. If you want to differentiate from your competitors, use innovative printing techniques. The style of printing on the flowers wrappers can enchant the onlooker's attention. You can create creative text and illustrations with digital printing and offset printing methods. You can make your logo more glamorous since it improves your Flowers supplier recognition. With the emboss printing, you highlight your logo. It leads to creating a charming 3D effect. So, it assists the potential customers to feel the logo with their touch sensation.
Impress Your Customers with High-Tech Designs
Personalize your Featured collection of flowers with the best design ideas. The creative designs improve Flowers suppliers' visibility in the market. It is because of the advancement of the technologies in the packaging business. So a Flowers supplier can produce stunning boxes in different shapes with unique design ideas. Typical forms of boxes are not charming. Due to the usual styles, they cannot succeed in attracting customers. With creative design ideas, you can produce curiosity about the product. It motivates them to buy these items. Therefore, it is good to choose the different forms of the boxes. Instead of the common square shapes, you should choose pyramid or oval structures. It depends on how the charming item looks on the outside.
Invite More Customers with Finishing Styles and Embellishments
This is the time to invite your buyers with innovative techniques. Various finishing options are ideal for creating charm for your goods. You can use gloss coating on these boxes to include more and more charm to these boxes. Moreover, most Flowers suppliers like to add varnishes to make the texture smoother and softer to these boxes. It increases their purchase intention, and they love to buy their favorite Flowers supplier product. Not only is this, but using metal foiling is a wonderful idea. For floral products, metal foiling is the best option. It motivates buyers to try the product. They love to use items so that it brings sales to the Flowers supplier.
Using adornments to improve the beauty of the floral bouquets is a great idea. It raises the beauty of the boxes so that onlookers love to access the product.
How to Build Credit Without Taking Out a Loan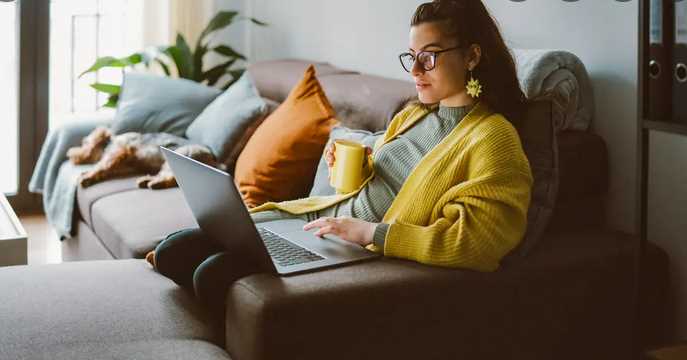 You may think your credit score is tabulated according to how responsible you are when paying off debt. But loan repayment isn't the only way the credit reporting bureaus assess your financial responsibility. Your score comprises several factors across your financial picture, and loans are just one of them.
If you want to better your credit score, there are many ways to do so without taking out a loan. To make lasting improvements, though, you need to understand how your financial habits influence your score. Here's how to move the levers of your credit score while avoiding making unnecessary financial moves.
1. Maximize Your Impact on the Most Powerful Credit Factors
Your credit score takes five factors into account: payment history, credit utilization, credit mix, account age, and new credit. Your efforts to optimize these factors, which range from 35% to 10% in impact, can result in a noteworthy score improvement.
Scan your credit report to see what factors are working against you so you know what to focus on first. If you're bad at paying bills on time, set up auto-pay whenever you can. You'll fulfill your minimum payment requirements and build a history of on-time payments, which drives 35% of your score.
If your credit profile is lacking, you may be tempted to take out a loan. But doing so can require a score-reducing hard inquiry from a lender to assess your creditworthiness. Instead, consider getting a credit builder card to boost your score by improving your credit mix and payment history. Usually, these cards don't require a hard inquiry and appear on your credit report as a variable line of credit. Plus, your on-time payments will continue to boost your biggest factor.
2. Use Your Conversation Skills to Improve Your Position
While your financial behaviors have the most impact on your score, there are other ways of making improvements. But to take advantage of this approach, you've got to be willing to make a few phone calls. Reach out to the financial institutions and companies you do business with over the next few weeks. Ask to speak to the loyalty department, and be ready to discuss your customer history and interest in improving your account relationship.
When you call your credit card issuer, prepare yourself by knowing how long you've been a customer. This important detail can help convey your loyalty when you ask for an interest rate reduction. Ideally, you've been paying off your balance in full each month. But if you haven't, reducing your rate can help your payments lower your overall balance instead of feeding interest. Sometimes, card companies can even offer you a promotional rate, which can help accelerate your debt payoff.
Contact your television, internet, and phone providers to ask about loyalty discounts and other savings opportunities. Generally, entertainment providers are willing to compete for your continued loyalty by passing along discounts to longtime customers. If no discount or cost-savings measure is offered, ask about the process to close your account. Sometimes, a simple mention of ending the relationship gives the representative the leeway to reduce your fee. Use your found money to reduce debt and improve your credit utilization rate, which contributes to 30% of your score.
3. Monitor Your Credit Score Improvements to Keep You Motivated
Your credit score goals may be arbitrary, driven by what the bureaus view as an "excellent" score. Other times, you may target a score that opens up the opportunity for a financial product like a home loan. Whatever your motivation, it's important to benchmark your current score, identify a goal, and track your progress. Post your target score on your fridge or office whiteboard as a visual reminder of your goal.
Check your score monthly to view your progress and log it into a spreadsheet or on your whiteboard. If it dips, research why and make changes to get yourself back on track. Remember, the financial institutions you do business with report your data to the bureaus on varying schedules. A high balance on your credit card right before your bill due date could skew your score. Making a mid-month payment can reduce that figure and, with it, your credit utilization ratio.
4. Consider Your Score Before You Make a Financial Move
The excitement of buying something new creates a dopamine rush like no other. If you were looking to lift your mood during the pandemic, you may have given into retail therapy too frequently. Instead of beating yourself up over past mistakes, adopt a practice that helps you keep your goals at the forefront.
You've already posted your target score and progress where you can see them. Now, it's time to develop a "pause and think" practice. While it may feel funny at first, this simple trick can help you rewire your decision-making habits. Shifting from acting and then thinking to a practice of considering before acting can have wide-reaching benefits. Soon, you'll be prioritizing your goals before making choices large and small, putting you back in control.
This pause-and-consider approach can stop you before you make a move that can damage your credit. For example, student loan refinancing offers are full of attractive rates and promises to frustrated borrowers in need of a break. Checking out your offer often requires a hard inquiry, without the promise of approval or better interest rates. One thoughtless move can ding your score with a hard inquiry with no benefit to show for it. Avoid unnecessary scars to your score by pausing before making a decision and reviewing your goals and needs first.
Good credit is a prerequisite for realizing many goals in life. A new set of wheels, your first home, or your dream job could all depend on proving your creditworthiness. Fortunately, there are many ways to demonstrate financial responsibility that don't involve taking out a loan. Focus on optimizing the factors that make up your score and don't discount the importance of thinking before you make financial moves. Stay the course, aim for consistent improvement, and your credit score will be on the upswing in no time.