The Tastiest Vegan Ice Creams of 2021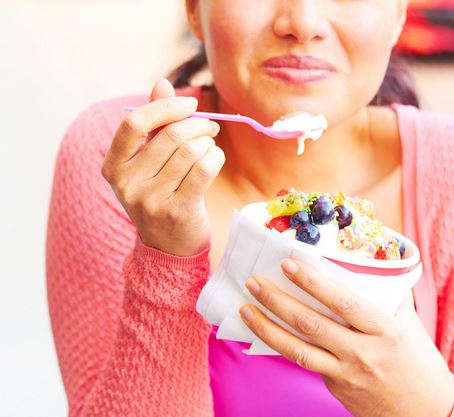 Travel back in time to a few decades ago, and the idea of non-dairy ice cream would seem foreign to consumers. Ice cream is supposed to be dairy. In recent times, however, this assumption has been transformed with manufacturers coming out with non-dairy, healthier ice-cream alternatives in 2021.
The market for vegan ice creams is increasing in recent times and is estimated to reach 1.2 billion dollars by 2025. However, with so many options, it's easy to feel overwhelmed at the frozen section of your local grocery store. Here are some of the best vegan ice cream you can look for on your next grocery run.
Soy Milk, Almond Milk, or Coconut Milk?
Vegan ice creams do not contain milk or any animal-based products. As an alternative, manufacturers add plant-based milk into their ice-creams. You've probably heard of soy milk, almond milk and know about coconut milk.
These plant-based milks have dominated the food industry for quite some time now. They're recently being incorporated into ice creams.
Which one should you go for?
Soy Milk
Soy milk is popular in coffees, teas, and generally as a healthier milk alternative. The plant-based dairy has amassed a fan-following of its own. Nutritionists recommend it to people who have health conditions or are looking towards switching to a healthier lifestyle.
Soy milk, however, is a tad bit more expensive than other kinds of plant-based milks and is therefore not seen as much in the frozen section. However, the milk has a high-fat content and a high protein content making it creamier and closest in texture and consistency to regular dairy milk.
Almond Milk
Almond milk is made up of almonds and water-primarily, with other ingredients such as sugar and micronutrients added to accentuate its nutty taste. Ice cream made from almond milk isn't as expensive and can be found more commonly.
However, almond milk doesn't give the same consistency as regular milk or most plant-based milks. It's runnier and thinner.
On the plus side, it's flavour full and fights off lousy cholesterol making it a good alternative for people who have diabetes or lactose intolerant.
Coconut Milk
Coconut milk is perhaps the most common plant-based milk available. Ice cream made from coconut milk is rich, creamy, and has a strong flavour. The milk is most similar in consistency to regular dairy ice cream with a thick and creamy texture.
It's ideal for lactose intolerant people and can not digest milk due to an insufficiency of the enzyme lactase. It has several macro and micronutrients and is a popular dessert for people on a ketogenic diet.
Conclusion
In conclusion, finding vegan, non-dairy ice cream is achievable in today's day and time. All you have to do is walk on over to your local grocery store and buy a pint of ice cream with the label 'vegan' on it. Manufacturers are cashing in on the industry, and it works well for the consumers who are looking to modify their lifestyle for the better.
How to Choose an Online Gambling Site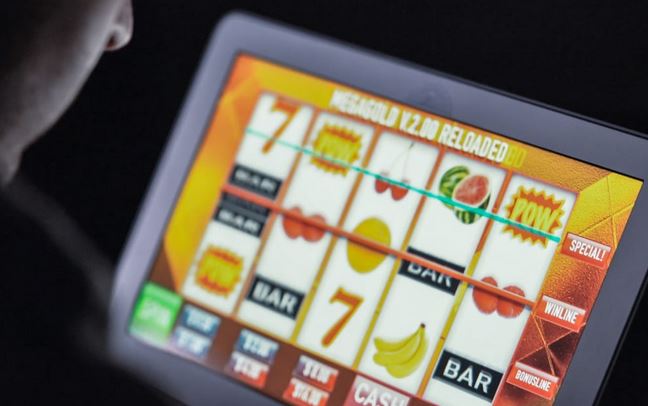 Do you love to gamble? If so, you are definitely not alone.
In fact, casino games are more popular now than ever before. That's because there's just something special about the excitement and energy of a casino. Fortunately, online gambling provides the opportunity to enjoy your favorite casino games from the comfort and safety of your home.
The challenge is picking the best online gambling site where you should spend your time and money. Well, you've come to the right place for advice.
This article takes a look at how to choose an online casino so that you'll have the best experience possible. Keep reading to get the inside scoop.
Choice of Gaming Options
First of all, you need to make sure they have the types of games that you like to play. After all, there's no reason to waste time creating an account and worrying about other details if you aren't going to end up spending much time on the site.
Here are some of the best betting sites.
Security
When there's money involved, you'd better make sure the site offers plenty of security. In fact, this should always rank among your top concerns for playing at an online casino.
Every good online casino will feature strong securing measures for keeping your money and personal information as safe as possible. The key is to look for sites that are protected with an SSL certificate. Just be prepared to provide a copy of your photo ID. And never gamble on a site unless you are required to prove that you are legally old enough to gamble.
Options for Depositing Your Money
It's also important to have solid options for depositing the money you intend to gamble with. Most reputable sites will offer more than one option, including PayPal, credit and debit cards, or even Bitcoin.
Just keep in mind that you might have to wait until your form of payment has been approved before you can start playing.
Cashout Policies
What is the casino's cashout policy? After all, this is how you'll get your money out once you're done for the day. Avoid any casino where your money won't be available for more than 72 hours.
Where is the Casino Licensed?
Keep in mind that the safest casinos are licensed for gaming in the United States. Thus you should be cautious about gambling on sites based in countries like Costa Rica or Antigua.
Reputation
Remember to do a little research. What are the site's reputation and history? Read reviews. Find out what kind of experience other players have had and don't be afraid to ask questions. After all, the more information you can find out, the more confident you will be that your money is safe.
A Guide to Finding the Best Online Gambling Site
There's really nothing more fun than betting big bucks on your favorite casino games. Fortunately, this guide will help you find the right online gambling site to maximize your gaming experience.
Keep scrolling to discover more great lifestyle tips and advice on this blog.
Understanding Demand: Why Is There an Ammunition Shortage?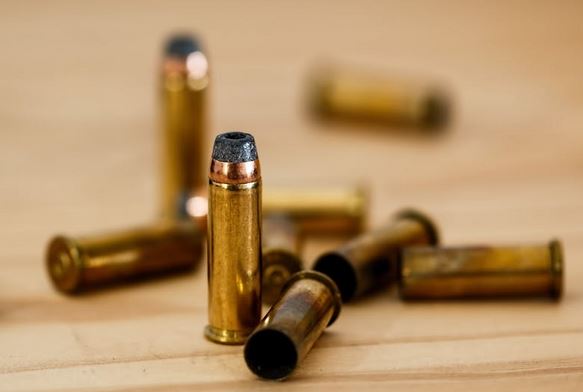 Demand for firearms has increased by 300% in the last year as Americans rush to stockpile guns and ammunition amidst uncertainty, fear, and panic.
The price for ammunition has dramatically increased and you'll find yourself paying extortionate prices — if you can find any ammo at all. And this nationwide ammunition shortage doesn't seem close to coming to an end.
But why is there an ammunition shortage and what does it indicate? Keep reading to find out.
New Gun Owners Have Entered the Market
In 2020 an estimated 8 million new gun owners purchased their first guns, and with it — ammunition. In total, 17 million guns were bought in 2020. If you think about these numbers conservatively, the demand is simply too high to match.
For instance, if these 8 million gun owners purchase 100 rounds of ammunition, that amounts to 8 billion rounds. This is not taking into account existing gun owners or the fact that some people will buy more than 100 rounds.
This has led to many manufacturers simply unable to keep up with the huge ammunition demand.
In addition, there is a shortage of primer, the chemical responsible for gun barrel combustion.
The Pandemic's Impact on Ammunition Shortage
Remember when people were stockpiling toilet paper at the beginning of the pandemic? And supermarket shelves were left barren in the aftermath of panic buying?
Well, much like everyday goods, people also turned to stockpiling and panic buying ammunition when the pandemic hit.
Scalpers Driving up Ammunition Price
There has been an increase in people buying and reselling ammunition to make a profit. This not only contributes to a higher ammunition price but also drives the ammo shortage.
The scalpers buy ammunition in bulk and sell it at marked-up prices. These scalpers noticed the initial shortage and sought to benefit from it. This bulk buying, stockpiling, and then reselling at much higher prices is only making the ammunition shortage worse.
These scalpers are gaming the market. It's important that if you're looking to buy ammo, you buy it from trusted places such as Arnzen Arms who have high demand ammo availability.
An Uncertain Future Driving Demand for Ammunition
America has experienced a year of civil unrest, violent demonstrations, and looting — all amidst an election. Civilians observed the rioting and the violence and this urged many people into buying guns for the first time and stocking up on ammunition.
People have started to buy guns to protect themselves during these turbulent times and in the face of an uncertain future. Trust in the police has dropped and many are counting on themselves for protection.
The election time saw another spike in background checks and gun sales. This is common during election years but usually starts to slow down in what is called the 'hangover period.'
However, the hangover period is yet to arrive.
A Need for Protection: Why Is There an Ammunition Shortage?
So, why is there an ammunition shortage? An unprecedented year of turmoil, a pandemic, civil unrest, and an election have all contributed to the ammunition shortage that America is currently experiencing.
With millions of new gun owners and panic buying, manufacturers simply cannot keep up with demand. Add to that the scalpers who are taking over the market and it looks as if the shortage is an issue that's going to be around for a while.
Did you find this post interesting? Our site is full of informative articles just like this one to keep you informed and up-to-date — keep exploring for more.
The Vape Pen Buying Guide: 5 Tips for Buying Your First Vape Pen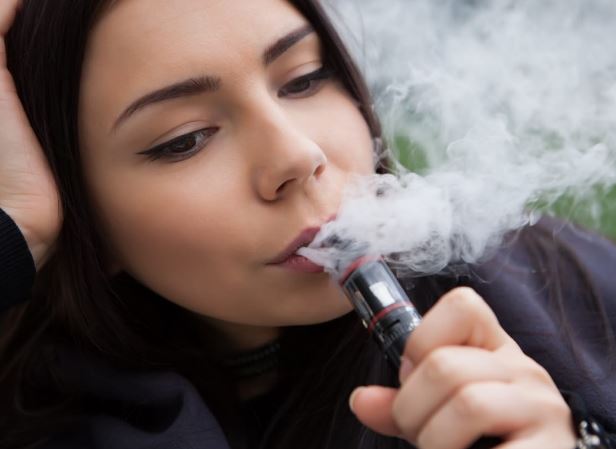 According to a Gallup study conducted in 2019, nearly 1 in 5 18-19-year-olds reported that they vape frequently. Vaping is an alternative to traditional smoking. It involves the use of an electronic cigarette which allows for users to inhale the vapor, created by heating the liquid of nicotine as well as certain flavorings and chemicals.
For individuals that vape regularly, a vape pen is becoming a smarter investment.
Vape pens are easy to use, portable, and much cheaper than cigarettes would be for a regular smoker. Before buying a vape pen, here are some important things to consider!
Characteristics of a Standard Vape Pen: Tank Vs Cartridge
There are several components to a vape pen, but arguably the most important part is whether the vape pen has a tank or cartridge. This part of the pen is responsible for holding cannabis oil as well as other products for vaping. Tanks are refillable whereas a cartridge is single-use.
Some users prefer to buy a vape pen with a cartridge because of its convenience as well as its reliability. Cartridges are produced in the same size and with identical qualities. Therefore, buying the same cartridge time and time again will deliver the same vaping experience.
A cartridge will also deliver a consistent dosage.
Refillable tanks allow users to customize their vaping experience. They can mix flavors by inserting multiple liquids into the tank. In contrast to cartridges, refillable tanks allow the user to determine their preferred dose each time.
Some users also prefer refillable tanks rather than cartridges because certain liquid brands offer bigger and better vapor clouds.
The Atomizer
Another component of a vape pen is the atomizer. This part of the pen heats the liquid and transforms it into vapor for inhalation. Atomizers are comprised of coils as well as a wicking material.
Atomizers with low resistance coils produce larger vapor clouds and use less liquid each time. However, they aren't guaranteed to be compatible with every vape pen.
Before choosing a vape pen, it's important to consider preferred atomizers and coils. Certain brands, such as uwell vape, offer unique atomizer styles that enhance the appearance of a vape pen. In addition to style, some coils are varied regarding their ability to prevent leaks and damage.
Batteries and Sensors
For the vaporizing process to occur, vape pens rely on batteries
Different cartridges require different batteries. For example, to achieve a high-quality vapor and a large amount of vapor, this often requires a battery with higher voltage. Knowing the type of battery attached to a vape pen will also inform how long the vape pen will last.
Each battery also has a charger.
Regarding sensors, some vape pens feature buttons that can be turned on/off. Other pens feature no buttons and instead turn on when a user inhales using the mouthpiece.
Where to Buy a Vape Pen
Vape pens can be bought in a variety of places. Most users prefer to buy vape pens from local vape or CBD shops, or otherwise from a specific brand or buyer through an online platform. Vape pens are also available in gas stations and convenience stores.
Ensuring an Experience
It is difficult to determine the best vape pen out there because the qualities needed in a vape pen vary depending on the user. Ultimately, it's about finding a pen with components that guarantee the user's desired experience, whether that is longevity vs disposability, big or small clouds, customization opportunities, among others.
For additional information on vaping as well as other topics, check out the rest of our site!