The Difference Between CBD and THC: A Simple Guide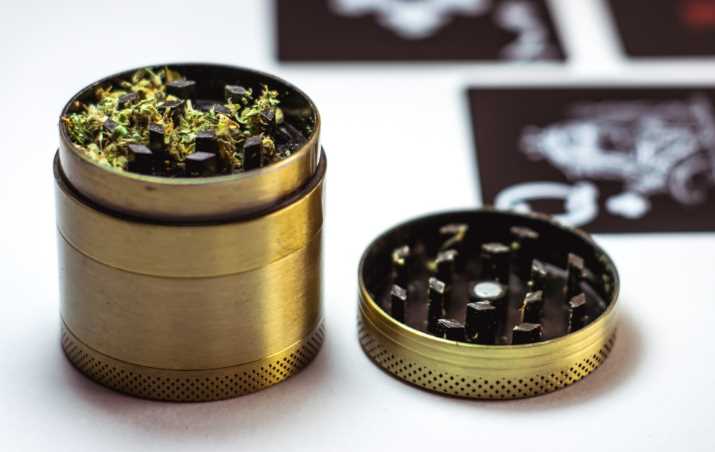 A lot has changed in the past few years in the world of cannabis. Legal, recreational marijuana became available in many states and CBD products exploded in popularity across much of the country.
All of this has created a renewed interest in cannabis-adjacent products. You might be possibly interested in these types of products yourself, possibly without knowing much about them prior. However, this lack of knowledge could result in many questions.
For example, what is the difference between CBD and THC? They both come from the cannabis plant, so this can be a hard distinction to understand for many people at first. How can you best understand CBD vs THC? Read on and we'll walk you through what you need to know.
What is CBD?
CBD, short for cannabidiol, is a chemical compound found within the cannabis plant. While it is found in the same plant that produces marijuana, there are some key differences when it comes to CBD.
The main difference between CBD and marijuana is that CBD does not contain THC — the main psychoactive element of marijuana. In short, this means that CBD does not get you high.
As that is the main reason many people turn to marijuana, why might people take CBD products? There are many benefits of CBD that are well worth getting familiar with.
All of the medicinal properties of marijuana are prevalent with CBD. It's a great pain reliever, anxiety combater, and can help relax the body in numerous ways. It's available in a wide variety of forms, from topical ointments to edibles and tinctures.
What is THC?
Unlike CBD, cannabis products that contain THC will get you high. Marijuana contains THC and it's this effect that has brought many people towards the substance over the past few decades.
Why does THC react with the human brain the way it does? THC has a lot of cannabinoidols within its chemical compound makeup. When these cannabinoidols connect with the natural cannabinoid receptors in the brain, the result is the sensation of the high that many people experience.
That sensation is actually the release of dopamine in the brain, which is one of the pleasure senses. When a person takes a THC-related substance, they are often seeking that euphoria that comes with it.
This euphoria is not present when someone takes a CBD product, though other benefits associated with marijuana are. There are exceptions, such as Delta 10 THC, that do not get the user high, but this isn't the norm for THC products.
The Difference Between CBD and THC
If you're looking to understand the difference between CBD and THC, you need to take a few minutes to understand the effects of both. The above information can be greatly helpful in learning about how these two similar substances still differ.
Need more cannabis advice and information? Keep scrolling our blog for more.
How Your Muscles Can Recover More Quickly After a Workout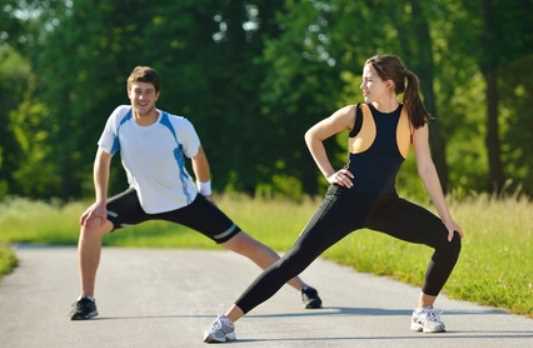 That post-workout pain you feel can work two ways. It can be exciting proof that you had a kick-butt session. Or it's what you needed to convince yourself to take a day (or two, or ten) off before your next workout.
Muscle aches and pains are common after a high-intensity session of activity. Making your muscles work hard damages the sensitive fibers, but it's also necessary to keep them in shape.
This damage isn't (usually) permanent. It does, however, cause soreness and stiffness that's not fun to deal with. The faster you can recover, the easier it will be to move on with your day!
The good news is that there are some ways you can help the process along. These simple tricks will boost your muscle recovery quicker after a workout.
1. Get Hydrated
A lot of sports commercials show athletes drinking electrolyte-packed beverages after a big game. But, although this is a good strategy, plain old water is essential, too.
The trick is to drink more than you sweat during your workout. Keep hydrated as you're exercising, then drink a lot of water when you're done. Add some electrolytes to the water or grab a power drink.
Make sure your post-workout drinks include the minerals that are depleted in a workout. Magnesium, calcium, potassium, and sodium are four of the main nutrients to look for in a non-water beverage.
2. Eat a (Healthy) Snack
It's common to feel hungry after a workout. What you choose to grab as a reward for all your hard work can make the difference in your muscle recovery time, though.
Certain foods fill you up and are full of those minerals you lost through your sweat. According to this GQ article, some of the best quick, light snacks to munch on after exercising include:
Protein-packed eggs
Healthy fat-filled avocados
Antioxidant-laden blueberries
Plant-based carbs like sweet potatoes
When you fuel your body with the right foods, it gets the nutrients it needs to repair muscle damage faster.
3. Use Pre- and Post-Workout CBD
The buzzword in health and nutrition today is CBD. When it's used right, it can significantly improve the intensity of your workout.
Concerned about the legalities of using CBD products in your workout? Don't be! As of 2018, cannabidiol was officially removed from the "prohibited substances" list in professional sports.
There are dozens of reasons why CBD is quickly becoming the go-to product for athletes around the globe. The muscle recovery part alone is enough to make it worthwhile.
Before you start exercising, take some pre-workout CBD supplements. These stimulate the body's endocannabinoid system, giving it a jumpstart on recovery prep. They also reduce the pain you might have felt from previous injuries, helping you push through your workout longer.
After a workout, you can use a topical cream or lotion to any areas where you feel discomfort or pain. You'll get fast relief, and the anti-inflammatory properties of CBD will speed up muscle healing.
The advantages don't stop there, though. Using CBD before and after a workout can help your body and mind with many other powerful benefits.
4. Don't Skip the Warm-Up or Cool-Down
Skipping the warm-up and cool-down part of your workout is common, especially if you're on a time crunch. But these are two important parts of exercising if you don't want to get injured.
Warm-ups are necessary to prepare your muscles for the intense activity they're about to face. Because your muscles are going to lengthen and contract, sometimes at the same time, they need to have a little warning.
With a few minutes of warming them up, the fibers will be less likely to break, which is what causes strains and other injuries.
Cool-downs are the way your body gradually moves from a high-intensity heart rate and blood pressure back to its normal state. After a major workout, take a few minutes to walk or jog lightly until you feel like you're breathing regularly.
These two parts of your exercise regime can be as short as five minutes each if they're done right. Skipping them, on the other hand, can cost you a lot more than ten minutes of discomfort as you wait for your muscles to recover.
Conclusion
What you do before and after your workout is as important to muscle recovery as the exercise you perform. Staying hydrated and getting the right electrolytes are essential.
Throw in some CBD supplements and anti-inflammatories and a proper warm-up and cool-down, and you'll be ready to hit the gym again tomorrow!
Comparing Different CBD Brands to Find the Perfect Purchase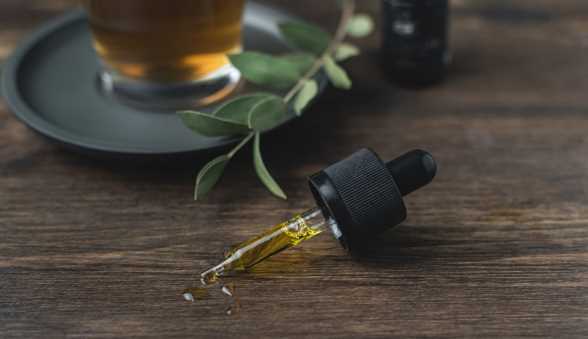 The CBD industry is full of amazing products designed for a wide variety of lifestyles and specific needs. But with so many options, how can you know which CBD brand is the perfect fit for you? Well, we've created a product review of four amazing brands, each with their own specialty. Whether you're interested in full-spectrum CBD, the CBD with the highest dosage, CBD for pain relief, or CBD made from sustainably sourced ingredients, we have the CBD product for you. So, without further ado, let's find the perfect CBD for you!
CBDfx
CBDfx has become a very popular CBD brand and hits the top of the list on many CBD reviews due to its dedication to a high-quality, full-spectrum CBD experience. This means that a CBDfx tincture contains all cannabinoids such as CBN and CBG, which can lead to higher relaxation. All of CBDfx's CBD products are third-party lab-tested in the finest labs in the USA and are made with high-quality organic hemp, which means they produce some of the best CBD on the market, and with a price of just $0.04 per mg of CBD, it will be one of the best value CBD products you can find.
Spruce CBD Oil
If you need a higher dose or high potency amount of CBD to help you fight your insomnia, then you should try Spruce. With 2,400 mg of lab-grade CBD oil, their full-spectrum CBD oil is one of the most potent CBD options on the market. With that amount of CBD, even a small dose of Spruce will have you saying goodbye to the melatonin and hello to your sleep shirt or pajamas as you drift off into a deep relaxing sleep. Offering their CBD oils at $0.11 per mg of CBD, Spruce is not the cheapest oil on the market, but there is a lot of value built into their prices. Their organic hemp is tested in a lab to ensure that it is free of any pesticides or harmful chemicals which are known to contaminate CBD oil. Spruce also offers their customers the rare option between hemp oil or MCT oil as a carrier. You can choose the 2,400 mg option or the lower dose of 750 mg.
Royal CBD
Royal CBD is perfect for environmentally conscious-cannabinoid shoppers. Each batch is made from sustainably sourced natural ingredients like Colorado hemp extract and comes packed with top-notch terpene concentrates and flavanoids. The Royal CBD dropper is able to pack such a powerful punch because it uses MCT coconut oil as its carrier. Coconut oil is a great lightweight carrier oil for CBD for higher rates of absorption because it increases bioavailability. As if all that weren't enough, they also have a simple return policy via the company's website and offer free shipping!
Bespoke Extracts
While Bespoke Extracts was specifically designed for athletes, it's a great option for anyone dealing with chronic pain or inflammation. Bespoke packs its CBD oils with CBG and Beta-Caryophyllene terpenes which have numerous health benefits and have been shown to reduce pain and inflammation in arthritis patients. Since this oil was created to combat the punishment that professional athletes can put on their bodies, each batch is tested at an independent lab in the United States to ensure its quality and potency. Whether you are an athlete or are just looking for a CBD that will work with your sporty lifestyle then Bespoke extracts are the CBD options for you.
Note: all of these products contain the legal limit of THC (less than 0.03%) in accordance with the 2018 Farm Bill. This means that they are legal and will not make you feel psychoactive effects. CBD products have not yet recognized by the Federal Drug Administration (FDA) as official medications and should not be taken as such.
Medical Marijuana for Anxiety: A Detailed Guide
In 2018 a study done by Washington State University showed that inhaling cannabis reduced symptoms in 93.5 percent of tracked sessions. Marijuana has the potential to provide relief for many individuals who struggle with anxiety.
With the ever-increasing legalization of marijuana, more people are exploring this as an option to treat anxiety. Keep reading to find out more about using medical marijuana for anxiety.
Anxiety
Anxiety is an emotion everyone experiences to some degree, however, for some people the worry that comes with anxiety is persistent. Individuals who are eventually diagnosed with anxiety, struggle with excessive, intense, and persistent worry and fear about daily situations.
In order for an individual to get diagnosed with anxiety, their anxiety needs to impact daily activities. In addition, they are going to have a difficult time controlling their anxiety, and their anxiety or fear will be out of proportion to the actual danger involved.
There are various types of anxiety including generalized anxiety disorder, social anxiety, phobias, and separation anxiety.
Treating Anxiety
If you have ever wondered how to get rid of anxiety, you are not alone. Traditionally anxiety has been treated using medication and therapy. There is a range of techniques used to help individuals cope with the symptoms of anxiety.
However, CBT or cognitive behavioral therapy is the most common therapy used in the treatment of anxiety.
Medical Marijuana for Anxiety
In states that allow the prescription of cannabis for anxiety, there have been a growing number of individuals intrigued by the use of medical marijuana for anxiety.
When you look at marijuana there are over 400 chemical entities within the plant. The ingredient that helps individuals with anxiety is CBD. CBD binds and interacts with the CB1 and CB2 receptors in your endocannabinoid system to help with anxiety.
While how CBD affects these receptors is not fully understood, it is believed that in part it changes serotonin signals. Low levels of serotonin are not only responsible for depression but can lead to anxiety.
The Controversy
There are many states that have begun to legalize marijuana. However, only some states have made marijuana recreationally legal. While the legalization of marijuana for medical uses is more prevalent, some states restrict the medical conditions it can be used to treat.
For example, Ohio lists Post Traumatic Stress Disorder as a condition that can be prescribed marijuana but other forms of anxiety are not on this list. There is still a lot of debate and controversy around using marijuana to treat anxiety.
While some believe that marijuana can help anxiety, others believe it actually increases anxiety. This is in part attributed to the amount of marijuana used. The belief is that higher doses of marijuana can actually trigger anxiety.
In addition, some individuals may be more sensitive to THC strains. These strains can trigger anxiety in those that are more sensitive.
Dosing Your Marijuana
For any new user of marijuana, it is recommended that you start at low doses. The rule of thumb of start low, go slow is essential here. Depending on how you ingest your marijuana it can take longer for it to take effect.
If you choose to use edibles it is easy to believe it is not working and take too much, only to have it hit you hard when your body catches up.
Choosing Your Marijuana
If you believe that the benefits of cannabis are right for you then there are some basic things to consider. You will want to decide how you want to ingest your marijuana. You will also need to consider different strains of marijuana.
Marijuana can be smoked in a joint or a blunt. However, those who want to inhale marijuana without smoking can buy cannabis oil concentrate syringes and use these syringes to add oil to wax/shatter vape pens.
These syringes can also be used to add cannabis oil to food or drinks. You are also able to purchase edibles and drinkables if that is the way you prefer to ingest your marijuana.
Note that how you ingest your marijuana will help determine how long it takes for you to feel the effects.
Marijuana Strains for Anxiety
There are many different strains of marijuana you can use. Different strains will impact your body in different ways.
THC strains are more common. These strains are THC dominant and because of that will produce more of a high. THC is the component of marijuana responsible for intoxication.
Those sensitive to THC may experience anxiety when using THC dominant strains. CBD strains are not as common. If you want the calming effect but not the high it is recommended you use a CBD dominant strain.
You can also choose a strain that is balanced between THC and CBD.
ACDC
ACDC is a CBD dominant strain of marijuana. This strain helps you feel calm and centered without the strong high you typically get from cannabis.
Granddaddy Purple
Granddaddy Purple is a THC dominant strain. This strain helps with a peaceful mindset. It also helps relax your body.
Jack Herer
Jack Herer is also a THC dominant strain. Individuals who use this strain report that it helps with anxiety, yet it does not impact energy levels. Because of this, it is good for any anxiety that may get experienced earlier in the day.
Canna-Tsu
Canna-Tsu is a balanced strain when it comes to THC and CBD. This strain helps with anxiety, however, one of the benefits is that it has gentle effects.
Jillybean
Jillybean is a THC dominant strain. The benefit of using this is that it energizes you while calming your anxiety as well.
Remedy
Remedy is a CBD dominant strain. This strain helps you obtain a more peaceful mindset. However, because it is a CBD strain it does not have the high that you may get from THC strains.
Purple Urkle
Purple Urkle is a THC dominant strain. This strain is great for nighttime when your thoughts are keeping you awake. Purple Urkle can help your anxiety while also helping you get a restful sleep.
Manage Your Anxiety Today
Anxiety can impact your whole life. Finding effective treatment is important. Talk to your doctor today about whether or not medical marijuana for anxiety is right for you.
Did you enjoy this article? Find more ways to manage your mental health in the health section of our blog.