Social Media Influencer: 4 Tips for Social Media Influencer Marketing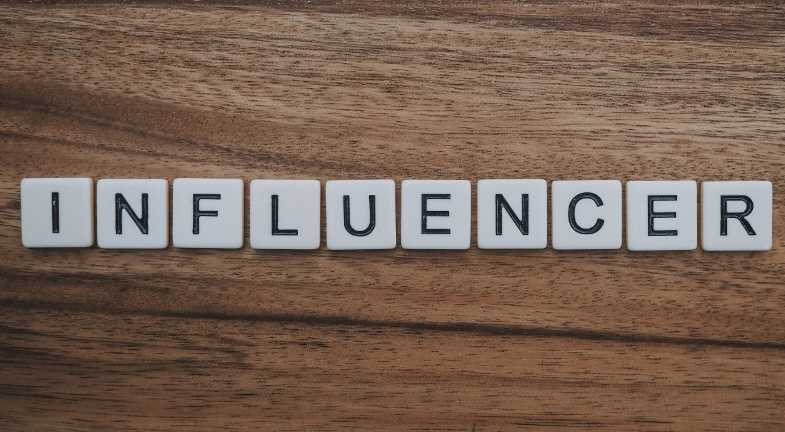 Did you know that a social media influencer with a large following can make up to $250,000 for one social media post? Even if you don't have millions of followers, you can still make a ton of money using social media.
More brands are relying on micro-influencers than they have in the past. Micro-influencers are social media influencers that have more than 10,000 followers. The good news is that it's not impossible to grow your account to 10,000 followers.
Do you want to learn more about social media influencer marketing? If so, keep reading to learn 4 tips to help you grow your social media presence and become an influencer.
1. Know Your Audience
If you want to learn how to be famous on social media, one of the first steps is to understand your audience. Without a target audience, your social media account won't grow, and brands won't want to work with you.
To understand your audience, think about who you are trying to reach. Is your goal to appeal to new moms? Are you a travel influencer posting to share information with other travelers in their 20's?
Your audience will determine your tone, filters, content you share, and the brands you work with.
2. Create Consistent Content
In addition to knowing your audience, you also need to create consistent content. People follow influencers for consistent, high-quality content. If you can't provide that, people have no reason to follow your page.
Brands and businesses don't want to work with a page that doesn't post consistent content because they know the followers are likely to be less engaged. If you want to impress brands, create a schedule and stick to it.
3. Make Your Content Engaging
If you have successfully grown your social media account, you understand the importance of engaging content. You know that good content generates more likes, comments, and shares from your followers.
When you start getting deals with brands, your content still needs to be engaging. Instead of just advertising the brand's product, you should inform your followers on why you love the product and how they can use it as well.
Because brands are paying for advertising, they like when the audience is engaged. This will make you more likely to land deals in the future.
4. Mark Your Influencer Content
When you start getting deals with brands, you must mark your posts as paid promotions. Your audience deserves to know that they are seeing advertisements, so to avoid getting in trouble, always mark your post.
Not only does this protect you, but it also protects the brands you are working with. It shows that you are a professional influencer that cares about your audience.
Are You Ready to Become a Social Media Influencer?
Many people believe that growing your social media presence and working with a social media influencer agency is impossible, but you can do it. If you want to become a social media influencer, be sure to keep these tips in mind.
Did you enjoy reading this article on becoming and finding social media influencers?  If you want to learn more about social media influencers, check out the business or lifestyle category.
How to Increase Effectiveness With Influencer Marketing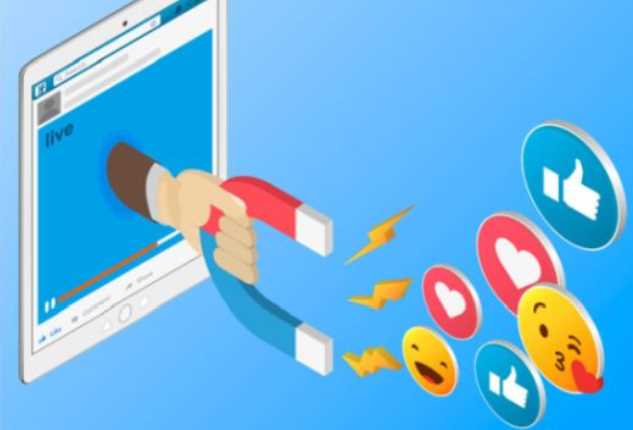 So what is an influencer marketing campaign? Your business can consider making an influencer marketing campaign for several reasons, including its wide global audience reach and the capacity to develop real relationships with your target users. This article will provide you with five great ideas to help you kick off your influencer marketing campaign.
Utilize tools to help
You can use paid or free apps to help you get started. There are many apps available that allow you to manage your Instagram accounts. Some of these apps will allow you to manage your sponsored posts and comments. Some of these apps will even allow you to see who is following you and from what Instagram account. However, if you want to manage your Instagram accounts on your own, it's best to stick with the paid apps. The reason for this is that they give you more control and feature options that the free apps do not offer.
Get a blog started
The first way to kick off your campaign is by creating a blog using the In-Feed WordPress plugin. With this plugin, you can integrate any WordPress theme that you already have. You will also be able to add the functionality that allows you to manage multiple accounts from one place. This new feature of the WordPress plugin makes it easier for you to manage your accounts and get new content via a single dashboard. You will also be able to manage and publish any content that you have posted to your In-Feed page.
Instagram Reels
A new feature that is starting to come out with influencer marketing is the ability to upload your content to Reels. Reels are essentially like TikTok, with short video content available on Instagram. In order to publish Reels, you will need an Instagram account, and that's it! Instagram influencers are posting a lot of content here with brand promotions, and you can get creative with it too!
Check your followers
The next step for your Instagram Influencer Marketing strategy is to search for users that are following the brands that you are involved with. To do this, login to your brand's Instagram account and search for your account. When you see the search results appear, go over to "Followers" tab. By looking at the followers that you already have, you may be able to identify any potential influencers here. This way, they are already a fan of your brand, which works in everyone's favour.
Start reaching out
Finally, you are going to want to start sending your content to your influencers. For instance, if you are doing a campaign promoting free products, you will want to request an invitation to their feed. Once they accept your invitation, they will become an official influencer and will be able to post in collaboration with you and tag products from your brand.. At this point, you can use these accounts to promote any other products or services that you have on your page. While Instagram Influencer Marketing is very powerful, it is also important to remember that it is only one aspect of your overall strategy.
Targeting the right audience
One thing to keep in mind is that you want to work with the people who are most likely to be interested in your product or service. This means that you should not waste time trying to reach the wrong audience, since there is a good chance that they will not be interested in what you have to offer. In other words, make sure that the social media influencers that you choose are those who match your target audience.. If they are not, then look for another candidate. Make sure that your chosen influencer is a part of your company's social media strategy and not someone who is only going to help boost your visibility to a small audience.
Conclusion
You should be prepared to answer questions and provide insightful content if you are working with influencers. Remember, these are professional contacts that you will be working with for quite some time. Therefore, be careful about how you respond to queries or requests for content. If you become impatient or make the customer upset, they may stop following you on the platform. Instead, focus on providing useful content and building strong relationships with influencers.
5 Benefits Of Leveraging Social Media For Businesses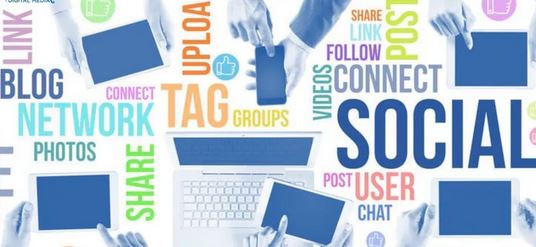 Social media transformed from a communication medium into an effective advertising tool for brands and businesses. Earlier, brands used to spend massive budgets to endorse their products and services by leveraging traditional advertising methods such as radio, newspapers, Television, and much more. But, currently, social media tactics turned out to be a beneficial tool that fits the budget of brands and enterprises. With over one billion users, social media proves to be a powerful marketing tool for brands.
Many brands use social media to reach their target market effortlessly. According to a study, 96% of marketers use social media to get in front of the right target audience and grow their recognition online. In this article, we have bit-sized a few benefits that brands gain from social media marketing.
Come, let's get started!
Reach The Right Target Market
Social media proves to be an effective tool for brands to reach their target audience. Many brands and businesses are using social media platforms where they have their target market. As a brand, before leveraging social media platforms, you will need to make sure that the platform is relevant to your niche, helps you attain your goal, and where the target audience is most likely to get connected. Bribble offers a wide range of services to upgrade your visibility on social media. For instance, if you're picking up a platform where your audience is scarce, you cannot reap the benefits of social media. Hence, brands need to step into the right social media platform as it would be a great medium to help you reach a massive target audience.
Builds Your Brand Awareness
More than half of the world's population is using social media platforms. Hence, brands can use social media platforms to reach their new and targeted potential audiences. Nowadays, users search for brands and businesses on social media. Most of the users finalize their purchase decisions by looking into the brand's profiles. According to a survey, 60% of Instagram users say they use the platform to search for products and services. To promote your products and services through Instagram, Growthoid might assist a lot. Growthoid is not an Instagram bot but a platform to grow your audience. As a brand, you can use the right social media channels to build brand awareness. Based on a study, 91% of marketers say they saw an increase in exposure after using social media platforms. Hence, brands can use social media to strengthen their brand awareness and enhance their credibility across the globe.
Boosts Search Engine Rankings
By leveraging social media platforms in the right way, it drives some traffic. Social media helps you to skyrocket success when appropriately leveraged. Though social media doesn't play a direct role in improving search engine rankings, it enables you to enhance your visibility online. According to a study, 58% of marketers say they saw an increase in search engine rankings after using social media for more than a year. When your brand posts compelling and engaging content on social media platforms, people are more likely to share it. Social shares increase your search engine ranking significantly. Therefore, brands can use social media in the right way to boost their rankings and sky-high their reach globally.
Strengthen Loyal Relationships
As a brand, you can use social media to grow your connection with the audience. Through traditional advertising methods, you cannot interact directly with the audience. But, when brands can use social media platforms as a medium of interaction with their audience. For example, when a user comments on your post on social media and responds to it instantly, you can build a reliable connection with the target market. By interacting with the audience and responding to their comments instantly, you can strengthen your relationship with the audience and grow a loyal customer base. To develop a trustworthy customer relationship, many brands buy TikTok likes services to increase their engagement rate. Hence, use social media wisely to build a loyal bond with the target audience.
Increases Conversion Rates
Nowadays, people are leveraging social media to research products and services. As a brand, you can try out advertising and other marketing strategies on social media to boost their conversion rates. When you properly use social media, you can connect with the target audience and tempt them to purchase your service. According to a study, more than 66% of marketers saw an increase in lead generation after using social media platforms. Putting your brand in a landscape where more people like to engage with your content can increase your conversion rates and uplift their product sales. In addition, social media platforms rolled out various shopping features to make the customers' purchase experience seamless. As a brand, you can try out leveraging social media in the best way to improve your conversion rates and business ROI.
Final Thoughts
From the above points, it is clear that social media marketing has massive benefits for brands and businesses. As a brand, you will need to create an optimized profile, generate authentic content, and respond promptly to build their engagement rate on social media. Therefore brands can use social media marketing strategy to increase traffic, enhance engagement, boost SEO, increase sales and improve loyal relationships. So step into the fierce social media platforms and reap immense benefits.
5 Tips to Boost Your Popularity on Instagram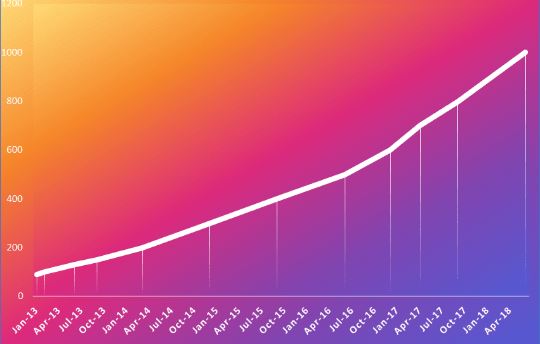 Instagram is a popular social media platform today and emerging as an integral part of social media marketing strategy. You can see the Instagram growing service review by Increditools here. The platform is considered as an alternative the Facebook. So, you should have a huge number of followers or fans on this platform to get optimum success of marketing. Is it easy to get enormous followers on Instagram or how to get Instagram followers? These are the common questions of the users! We are here to describe to you some techniques for getting followers or fans instantly. If you follow these steps, you will get a lot of followers and fans. Let's start!
Engage With Your Audience
Interaction with the audience is a big factor to get popularity on any social media platform. If you have a high interaction with the audience then you will get the optimum result from your Instagram profile. In fact, it is not so much easy to create interaction with the audience; you need enough effort to make a vivid interaction with your audience. Now I will describe here how you can create interaction with your audience like social apps for kids.
Answering the messages: It is a great way to build up a solid interaction with the audience! If you are able to give a reply instantly to any quires of your audience, you will have a vivid presence on the social media platform. So, try to reply instantly to any questions what is asked by your audience. Are you looking for ways to promote your business or brand and wondering how to increase Instagram followers? If so, using social media is the best way to get started.
Contests and giveaways: Running contents and giving rewards to the participants can keep you ahead of competitors. So, you should run contents from your profile to keep active your audience that builds a solid interaction between you and the audience.
Encourage them to comment: When the audience places comments in any post, it will create instant interaction with the publisher, and that regarded as a good thing to the platform's algorithm. So, try to encourage people to place comments on your posts that will surely give you the optimum results.
Post regularly and at the Right Time
It is another best way to create interaction with the audience. Publishing posts regularly at the right time will give you extra benefit on any digital platform and on social media platforms it is more effective in case of increased interaction with the audience. Moreover, posting content regularly on Instagram will grab a new audience to your profile.
Social media experts recommend publishing a picture or video against any profile to get optimum results from social media marketing. The practice will help a marketer to get more likes and comments and it will help to appear on the top of your fans' feeds.
Although posting content on social media platforms is great but it is more necessary to pick the right time to get optimum results from the strategy. But the exact time of posting content depends on the audience because the full-time workers and teenagers have different time schedules respectively. The best way to understand their behavior you should post several times to see what time works best.
Don't Limit Yourself to Pictures
Indeed, it is not wise to confine yourself only to the pictures on Instagram although it began the journey as a photo-sharing platform. Over time, Instagram expanded its function to more functions like videos and stories. And stories and videos are capable to create more engagement. Still, photos reign the social media platform due to several reasons like it is easy to create and publish as well.
Moreover, publishing stories are a proven tactic by the marketer that creates more user engagement. So, you should try all kinds of functions that allow you to publish content to get optimum success from the marketing strategy.
Think Carefully About Hashtags
Using hashtags is a great way to reach out to the targeted audience. The right hashtags convey the content to the people who are interested in the topic. And the function getting much popularity on Instagram and you should try to use the right hashtags to get optimum results from your marketing efforts. All the social media that allow the users to use hashtags and a location tag get the highest interaction than others. How many hashtags you should use in your post, you can use the highest 30 hashtags but it is wise to keep your hashtags between 9 and 11 to get the highest promotional benefit.
Moreover, you should be more careful and make a hashtags strategy to reach your target audience. Because you should pick the right hashtags that your target audience loves most. And, need to analyze the competitor's hashtags to get the best ideas and to achieve mixing capability with your own hashtags.
Put Your Followers on the Spotlight
Followers are the most valuable asset on your Instagram account and they deserve importance from you. It is possible to utilize the followers sharing appropriate content targeting the followers that they love most. Indeed, if you give the right value to the followers they will return you best turning themselves into your potential customers.
If you follow these steps perfectly, you will be able to boost your popularity on Instagram. So, let's start to follow these steps to make you an Instagram star.