Six Tips To Complete Your Academic Assignments On Time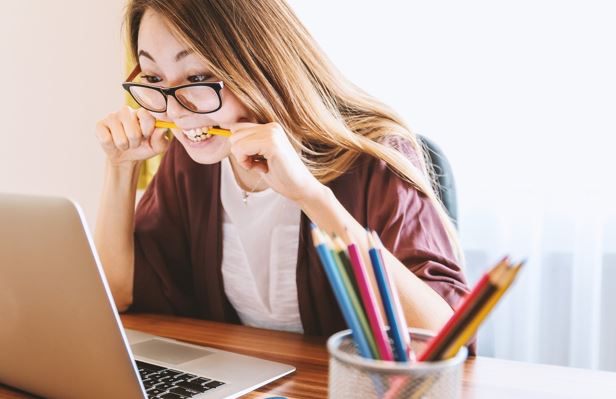 Someone should probably read this aloud to all the professors and teachers out there who have made the lives of students a living hell with their never-ending assignments. What is up with their fascination with homework? Aren't the hectic schedules enough for studying? Apparently, nothing is enough!
However, you can't always blame the instructors for cascading assignments and messed-up timelines because you were probably given more than enough days to complete them. It's just you who stays up all night with one hand on the phone and the other also on the phone. In the end, it's just you, a nervous wreck who's about to get scrutinized for not completing their assignments on time.
So what's causing the hold-up? Drumroll, please; it's procrastination.
Procrastination is the number one dynamic that prevents us from doing the things that determine our future. Lucky for you, there is a way out. For those who find it hard to let go of this heinous hobby, read and apply these six tips to get your assignments done on time.
At least make a start
Suppose you are enrolled in a Bachelor of Arts in history online, and your instructor gives you an assignment on the French Revolution that's due tomorrow. But instead of getting down to it, you distract yourself with other activities such as scrolling down your social media profile or watching a show on Netflix. That's where you make the first mistake- not even starting your assignment!
The most challenging aspect of completing your homework is bucking yourself up and getting started. To overcome this, open up the assignment brief and get down to doing it. It's as simple as that! It will get you one step closer to completing the task.
Prepare a study corner
Before you start doing your homework, it is advisable to select a suitable study location that provides you with the best learning environment. A peaceful and quiet spot free of loud noise and other disturbances can help you focus on your assignment. No, that quiet place can't be your bed because you don't want to become overwhelmingly comfy and fall asleep midway. So, place yourself in a proper chair and table. It will also assist you in avoiding back injuries. Choose a well-lit place to avoid straining your eyes. You can also consider going to a nearby library for the perfect ambiance to get your homework done on time.
Use a planner
This is a no-brainer when it comes to organizing yourself to meet deadlines. Do you know writing down your errands increases your odds of actually completing them? It is good to list your assignments and rank them in the "most important to least important" manner.
Having a plan with an unmistakable outline of the tasks ahead assists you with sorting your time and other commitments. It is critical to be reasonable while evaluating the time you need for a specific assignment. For instance, write it down in the planner today if you know what you can do tomorrow. Figure out the average time that you need for each task. To get started, you can use different apps available for smartphones to help you set up a planner.
Making use of Facebook the right way
No, we don't mean commenting, LOL, under SpongeBob or Squidward memes by that. It's 2021, and well, you need to learn the art of using the bright side of everything.
Facebook can also be helpful in helping you get your assignments done on time. You can use Facebook while studying by creating a Facebook group and adding your classmates to it. Whenever someone gets stuck, they can post questions. Students who have social anxiety won't feel pressure to force themselves into human interaction. They can also benefit from this, as they'll just read the post and clear up their doubts regarding the assignment. So, that's a win-win.
Use the Pomodoro technique
Remove any potential distractions and take fair research breaks. Try the Pomodoro technique: determine which project you want to work on and set a timer for 25 minutes. After the minutes have passed, you should take a short break (3-5 minutes). Repeat this four times for an hour of pure constructive work. After that, take a more extended break of 15-30 minutes before repeating the process. It is critical to place a checkmark on paper each time you complete one cycle (the allotted 25 minutes) to track your progress and prepare ahead. The procedure has proven to be excellent for achieving a smooth workflow and completing tasks on time.
Monotask, not multitask
Yes, Sherlock, we know you think you are smart enough to scroll through Instagram while doing your physics assignment. Still, if you want to finish your task quickly, you should quit multitasking.
According to the Harvard Business Review, multitasking reduces efficiency by up to 40%. So, instead of overloading your brain with unnecessary content, consider concentrating exclusively on one assignment and refraining from browsing through Facebook's newsfeed, completing a work-related task, or preparing a fancy meal.
Conclusion
As a student, you must learn to master the art of balancing personal and academic responsibilities. However, things can quickly spiral out of control, particularly if you struggle with procrastination. Thankfully, a few simple tweaks to your habits and a good dose of insight will assist you in organizing yourself. So, say farewell to late assignment submissions by bucking yourself up, using a planner, and monotasking.
Why Personalized Donor Letter is Better than Email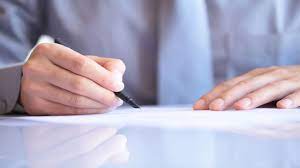 There are many ways to communicate and whatever form may be, the best is to add a personal touch each time you convey a message. However, there are formal communications that should be coursed through writing. It could be either through a short personal message on an app or through email, but sending messages across digital platforms compromises the possibility of building a foundation for a lasting and fruitful relationship. Same is true when writing a donor letter or an acknowledgement note for a donation.
Asking for help, especially if it is for a cause, is a good thing when the intention of an organization is properly expressed in a well written letter. Donation letters, which are also known as appeals, are powerful tools of communication that aim to entice and engage prospective supporters for donations.
In general, most letters for donors are fairly short and straight forward. They don't carry as much information as typical marketing materials such as a pamphlet. Sending out donation letters is a way of conveying the efforts of the organization while ultimately encouraging more donations. That is why it is important to send personalized handwritten donor letters or cards.
It will harness a good first impression. Whether you are about to send a letter of acknowledgement or for donation request, a personalized handwritten non profit direct mail for the donor is way better than sending out emails. This will absolutely give your organization a good impression by being able to show your desire to communicate on a more personal level but in a distinct professional manner. Electronically composed letters lack character and sincerity which could negatively impact the way your prospective or existing donors perceive your organization.
It will provide value to donors. A creative personalized and handwritten letter for donors will definitely show how your organization values them. The mere effort and time in putting up a neatly personalized donor letter will positively translate to giving out importance to the people who are supporting and championing the causes of your organization. It goes beyond the casual electronically transmitted letters which are impersonal and can never give value to the recipient.
It will build trust and loyalty. Sending out personalized letters that are handwritten asking for support or to simply say 'thank you' is an opportunity to build solid connections with donors centered on trust and loyalty. A personal handwritten donor acknowledgement letter will make a huge difference in creating positive feelings and favorable response to your organization. This is a sincere act of desiring to build connection beyond formality.
It is a good way of imparting the values of the organization. Organizations and charitable institutions are centered on their core values and no matter what causes they represent, being able to communicate with them on a personal level will make a huge impact to their donors and prospective supporters. Creating neatly handwritten personalized letters is a great way of echoing the organization's objectives. A tangible handwritten note represents how the organization recognizes its donors and their importance in achieving goals. This is also an excellent way to acknowledge donors for their support and help.
German Translation Services with Renaissance Translations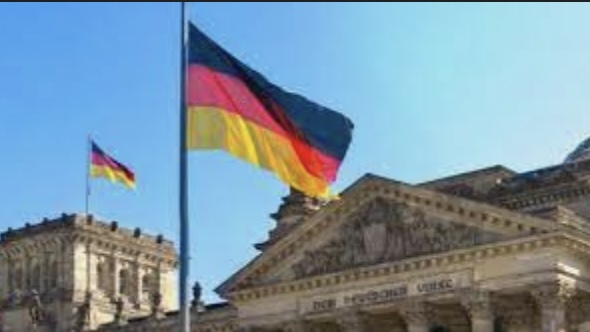 In today's globalized world, businesses and individuals often require translation services for various purposes, including communication with clients, partners, or colleagues from different countries, legal documents, marketing materials, and more. Among the many languages spoken worldwide, German is a particularly important language, with approximately 100 million native speakers and many more second-language speakers. If you're looking for German translation services, Renaissance Translations is a leading provider with a proven track record of excellence. In this article, we'll explore the benefits of working with Renaissance Translations for your German translation needs.
About Renaissance Translations
Renaissance Translations is a language services provider that offers professional translation, interpretation, localization, and other language-related services to clients worldwide. With a focus on quality, accuracy, and customer satisfaction, Renaissance Translations has become a trusted partner for many businesses, organizations, and individuals who require language services in various fields.
Why Choose Renaissance Translations for German Translation Services?
Specialization and Expertise
Renaissance Translations has a team of experienced and qualified linguists who specialize in German translation. This means that your German translations will be handled by professionals who have a deep understanding of the language, its grammar, syntax, and vocabulary, as well as the cultural nuances and context that are essential for accurate and effective communication. Furthermore, Renaissance Translations assigns projects to linguists who have expertise in the specific subject matter of your text, ensuring that your translations are not only linguistically accurate but also technically and contextually appropriate.
Quality Assurance
Renaissance Translations follows a rigorous quality assurance process to ensure that all translations meet the highest standards of accuracy, consistency, and completeness. This process includes several rounds of editing, proofreading, and review by different linguists and project managers, as well as the use of translation memory and terminology management tools. Additionally, Renaissance Translations provides a satisfaction guarantee, which means that if you're not satisfied with the quality of the translation, you can request revisions or a refund.
Competitive Pricing
Despite the high quality of its services, Renaissance Translations offers competitive pricing that is tailored to the specific needs and requirements of each project. The company uses a transparent and flexible pricing model that takes into account factors such as the complexity of the text, the deadline, and the language pair. Furthermore, Renaissance Translations provides free quotes and consultations, so you can get a clear idea of the cost and scope of your project before committing to any service.
Wide Range of Services
In addition to German translator to English, Renaissance Translations offers a wide range of language-related services, including interpretation, localization, transcription, subtitling, and more. This means that if you have other language needs besides translation, you can rely on Renaissance Translations to provide high-quality solutions that meet your specific requirements.
Customer Support
Finally, Renaissance Translations provides excellent customer support throughout the entire translation process, from initial consultation to final delivery. The company's project managers are always available to answer your questions, provide updates, and address any concerns or issues that may arise. Furthermore, Renaissance Translations uses advanced project management software that allows you to track the progress of your project in real-time, communicate with the linguists and project managers, and access your files securely and conveniently.
Conclusion
If you need high-quality German translation services, Renaissance Translations is an excellent choice that offers specialization, expertise, quality assurance, competitive pricing, a wide range of services, and outstanding customer support. With Renaissance Translations, you can ensure that your German translations are accurate, effective, and culturally appropriate, while saving time, money, and effort. Contact Renaissance Translations today to get started on your German translation project.
FAQs
How long does it take to get a German translation from Renaissance Translations?
The turnaround time for German translation services varies depending on the complexity, volume, and urgency of the project. Renaissance Translations provides customized quotes and delivery timelines based on your specific requirements.
Does Renaissance Translations offer certified German translation services?
Yes, Renaissance Translations offers certified translations for various types of documents, including legal, medical, and academic documents, as well as personal documents such as birth certificates, marriage certificates, and more.
Can I request revisions or edits after receiving my German translation?
Yes, Renaissance Translations provides a satisfaction guarantee and allows clients to request revisions or edits if they're not satisfied with the quality of the translation. The company's project managers and linguists will work with you to ensure that your translation meets your expectations.
What types of German translation services does Renaissance Translations offer?
Renaissance Translations offers a wide range of German translation services, including document translation, website translation, marketing translation, technical translation, and more. The company's linguists have expertise in various industries and subject matters, ensuring accurate and effective translations.
How does Renaissance Translations ensure confidentiality and security for my German translations?
Renaissance Translations takes confidentiality and security very seriously and uses advanced technology and protocols to ensure that your data and information are protected. The company's linguists and project managers sign non-disclosure agreements, and all files and communications are stored and transferred securely. Additionally, Renaissance Translations complies with relevant data privacy and protection regulations.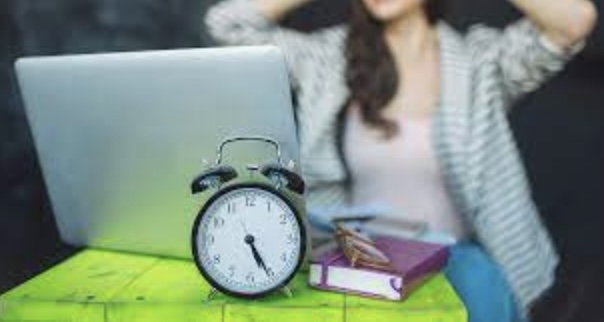 Ah, last-minute studying – the bane of many students' existence, yet they still regularly find themselves in that situation. Whether you've procrastinated until the night before an exam or you're just trying to cram in anything you think might be relevant, studying at the last minute can be stressful. However, don't panic! This piece will look at some last-minute study tips that will help you maximize your time and retain as much information as possible. Good luck!
Tip 1: Prioritize Your Studying
When you're short on time, you must be strategic with studying. Determine which topics are most important or where you are least clear and focus there. This could mean reviewing the most recent material you have learned, reviewing the topics you struggled with the most during the semester, or brushing up on the topics the exam is likely to focus on. Whatever you do, don't waste your precious time studying things that are unlikely to be on the exam.
Understand your goals and where you need to get your marks, especially if you have specific grades you need to achieve, such as Harvard GPA requirements!
Tip 2: Use Active Studying Techniques
Active studying involves actively engaging with the material instead of just passively reading it and hoping some of it sticks. This could mean making flashcards, creating diagrams or mind maps, or doing practice problems. Active studying helps you retain information better and keeps you more engaged and less likely to get distracted.
Tip 3: Take Breaks
Studying for hours on end without taking breaks is not going to work well for anyone. Your brain needs time to rest and recharge to take in information, so make sure to take breaks at least every 90 minutes. Go for a walk, grab a snack, or do something else to take your mind off studying for a little bit to help rest your brain. Just make sure to set a timer so you don't end up getting carried away and waste the precious study time.
Tip 4: Get a Good Night's Sleep
Studying all night might seem like a good idea, but it's counterproductive. Your brain needs sleep to consolidate information so you can pass your exam with flying colors. Try to get at least 6-8 hours of sleep the night before the exam if you can!
Tip 5: Stay Hydrated and Nourished
It's easy to forget about your basic needs when you are focused on studying, and all too easy to reach for a pizza and a Red Bull instead of getting in some proper nutrition. However, staying hydrated and nourished is crucial for your brain to function at its best. Make sure to drink plenty of water and eat healthy, balanced meals to help give your brain a fighting chance!
Studying doesn't come naturally to everyone and that might be why you've put it off. Don't worry, it isn't too late. Last-minute studying doesn't have to be a disaster; just follow these tips, and you'll be ready!