Six Tips To Complete Your Academic Assignments On Time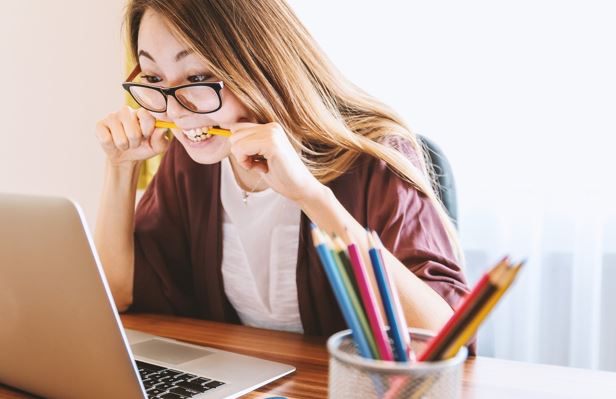 Someone should probably read this aloud to all the professors and teachers out there who have made the lives of students a living hell with their never-ending assignments. What is up with their fascination with homework? Aren't the hectic schedules enough for studying? Apparently, nothing is enough!
However, you can't always blame the instructors for cascading assignments and messed-up timelines because you were probably given more than enough days to complete them. It's just you who stays up all night with one hand on the phone and the other also on the phone. In the end, it's just you, a nervous wreck who's about to get scrutinized for not completing their assignments on time.
So what's causing the hold-up? Drumroll, please; it's procrastination.
Procrastination is the number one dynamic that prevents us from doing the things that determine our future. Lucky for you, there is a way out. For those who find it hard to let go of this heinous hobby, read and apply these six tips to get your assignments done on time.
At least make a start
Suppose you are enrolled in a Bachelor of Arts in history online, and your instructor gives you an assignment on the French Revolution that's due tomorrow. But instead of getting down to it, you distract yourself with other activities such as scrolling down your social media profile or watching a show on Netflix. That's where you make the first mistake- not even starting your assignment!
The most challenging aspect of completing your homework is bucking yourself up and getting started. To overcome this, open up the assignment brief and get down to doing it. It's as simple as that! It will get you one step closer to completing the task.
Prepare a study corner
Before you start doing your homework, it is advisable to select a suitable study location that provides you with the best learning environment. A peaceful and quiet spot free of loud noise and other disturbances can help you focus on your assignment. No, that quiet place can't be your bed because you don't want to become overwhelmingly comfy and fall asleep midway. So, place yourself in a proper chair and table. It will also assist you in avoiding back injuries. Choose a well-lit place to avoid straining your eyes. You can also consider going to a nearby library for the perfect ambiance to get your homework done on time.
Use a planner
This is a no-brainer when it comes to organizing yourself to meet deadlines. Do you know writing down your errands increases your odds of actually completing them? It is good to list your assignments and rank them in the "most important to least important" manner.
Having a plan with an unmistakable outline of the tasks ahead assists you with sorting your time and other commitments. It is critical to be reasonable while evaluating the time you need for a specific assignment. For instance, write it down in the planner today if you know what you can do tomorrow. Figure out the average time that you need for each task. To get started, you can use different apps available for smartphones to help you set up a planner.
Making use of Facebook the right way
No, we don't mean commenting, LOL, under SpongeBob or Squidward memes by that. It's 2021, and well, you need to learn the art of using the bright side of everything.
Facebook can also be helpful in helping you get your assignments done on time. You can use Facebook while studying by creating a Facebook group and adding your classmates to it. Whenever someone gets stuck, they can post questions. Students who have social anxiety won't feel pressure to force themselves into human interaction. They can also benefit from this, as they'll just read the post and clear up their doubts regarding the assignment. So, that's a win-win.
Use the Pomodoro technique
Remove any potential distractions and take fair research breaks. Try the Pomodoro technique: determine which project you want to work on and set a timer for 25 minutes. After the minutes have passed, you should take a short break (3-5 minutes). Repeat this four times for an hour of pure constructive work. After that, take a more extended break of 15-30 minutes before repeating the process. It is critical to place a checkmark on paper each time you complete one cycle (the allotted 25 minutes) to track your progress and prepare ahead. The procedure has proven to be excellent for achieving a smooth workflow and completing tasks on time.
Monotask, not multitask
Yes, Sherlock, we know you think you are smart enough to scroll through Instagram while doing your physics assignment. Still, if you want to finish your task quickly, you should quit multitasking.
According to the Harvard Business Review, multitasking reduces efficiency by up to 40%. So, instead of overloading your brain with unnecessary content, consider concentrating exclusively on one assignment and refraining from browsing through Facebook's newsfeed, completing a work-related task, or preparing a fancy meal.
Conclusion
As a student, you must learn to master the art of balancing personal and academic responsibilities. However, things can quickly spiral out of control, particularly if you struggle with procrastination. Thankfully, a few simple tweaks to your habits and a good dose of insight will assist you in organizing yourself. So, say farewell to late assignment submissions by bucking yourself up, using a planner, and monotasking.
Navigating the Medicare Annual Enrollment Period 2023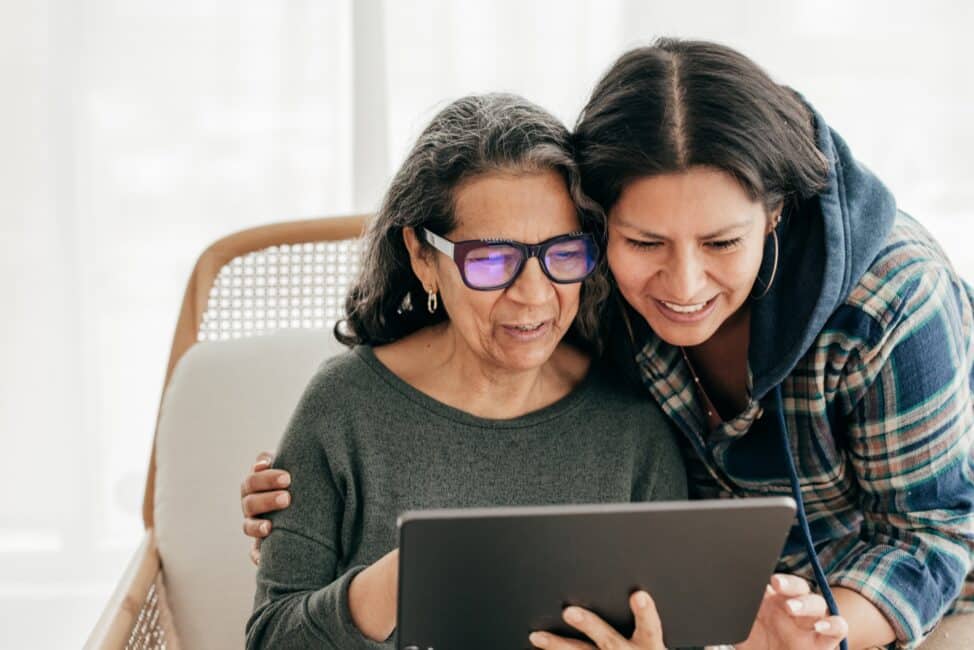 The Medicare Annual Enrollment Period 2023 (AEP), which runs from October 15th to December 7th, 2023, is a pivotal time for retirees to ensure they have the ideal Medicare plan in place. It's not just about making changes; it's about making the right changes. During this period, individuals with Medicare can assess their existing coverage and explore new options to find the plan that best suits their healthcare needs and financial situation. In this article, we'll delve into the significance of the AEP and share tips to keep in mind while helping you discover the perfect Medicare plan.
Understanding the Medicare Annual Enrollment Period
The Medicare Annual Enrollment Period is your annual opportunity to fine-tune your Medicare coverage. Running from October 15 to December 7 each year, it provides the flexibility to make changes that align with your evolving healthcare requirements. You can choose between Original Medicare and Medicare Advantage plans and adjust your prescription drug coverage through Medicare Part D.
Review Your Current Plan
One of the most frequent errors during the AEP is assuming that your existing Medicare plan will remain unchanged. Plans can undergo significant alterations, impacting your coverage and costs. To avoid this mistake, meticulously review your current plan. Ensure it still aligns with your healthcare needs, including doctor preferences, prescription drugs, and budgetary considerations.
Don't Overlook Prescription Drug Coverage
Neglecting to review your prescription drug coverage can lead to unforeseen expenses. Drug formularies, the lists of medications covered by your plan, can change annually. Failing to verify these updates might result in higher out-of-pocket costs or discovering that your essential medications are no longer covered. Prioritize prescription drug coverage when evaluating your plan.
Changes in Healthcare Needs
Your health situation can evolve from year to year. Neglecting to consider these changes may mean missing out on benefits that better suit your new healthcare needs or paying for coverage you no longer require. Regularly assess your health status to ensure your Medicare plan continues to meet your evolving requirements.
Explore Other Plans
Many retirees limit their exploration of alternative Medicare plans. AEP is the perfect time to venture beyond your current plan and discover options that may offer better value, enhanced coverage, or additional benefits. Don't settle for less than the ideal plan that aligns with your unique healthcare priorities.
Don't Disregarding Network Changes
Medicare Advantage plans often involve networks of healthcare providers. These networks can change, and your preferred doctors or specialists may no longer be in-network. This oversight could result in higher costs or the inconvenience of finding new healthcare providers. Prioritize your healthcare network when evaluating plans.
Evaluate the Costs of Your Plan
While premiums are an essential cost consideration, they don't tell the whole story. Plans with low premiums may come with higher deductibles and copayments, impacting your overall expenses. Evaluate the comprehensive cost of a plan, including potential out-of-pocket expenses, to determine its true affordability.
Don't Delay!
Procrastinating on your Medicare plan decisions during the AEP can lead to rushed choices and missed opportunities. To make well-informed decisions that align with your healthcare needs, start the process early. This allows ample time for research, thoughtful decision-making, and a stress-free enrollment experience.
Navigating the complexities of the Annual Enrollment Period is a crucial endeavor. At Exact Medicare, we are dedicated to helping you find the perfect Medicare plan tailored to your unique healthcare needs and financial goals. Don't hesitate to reach out to us at 380-242-2006 or schedule an appointment at ExactMedicare.com. Your health and peace of mind are our top priorities during the Medicare AEP.
The Power of Networking in Higher Education: Building Connections for Future Success – Harit Gaba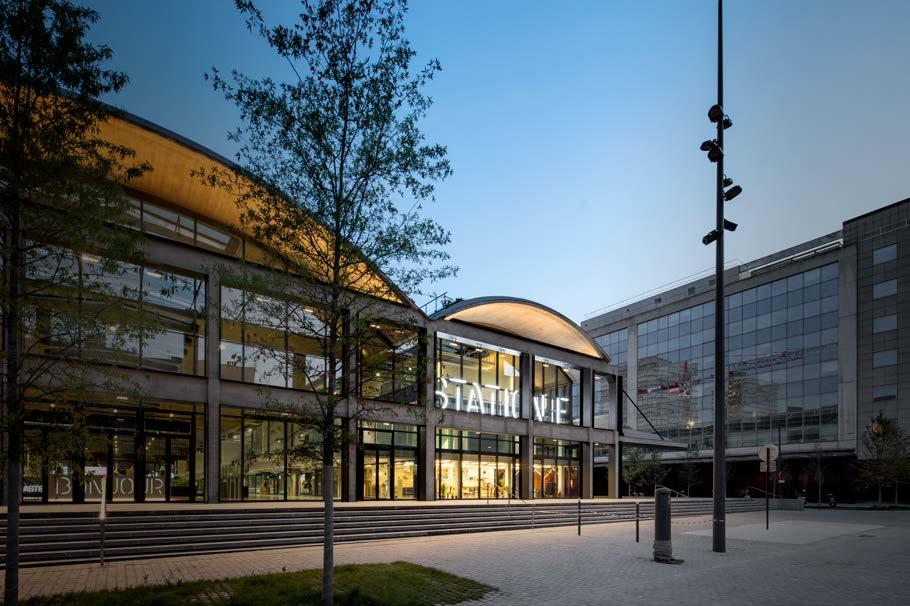 In the realm of higher education, networking is more than just a buzzword; it's a pivotal element of academic and professional development. For students, academics, and professionals, building a network can open doors to opportunities, collaborations, and knowledge sharing. Here experts like Harit Gaba delve into the importance of networking in higher education and offers insights on how to effectively cultivate and leverage these connections.
The Role of Networking in Academic Success
Access to Opportunities: Networking in higher education provides access to internships, job openings, research projects, and mentorship opportunities that might not be widely advertised.
Knowledge Exchange: It facilitates the exchange of ideas, fostering collaborative learning and research. Networking with peers, faculty, and industry professionals can lead to a deeper understanding of subjects and exposure to diverse perspectives.
Strategies for Effective Networking in Higher Education
Leveraging University Platforms: Universities often host various events such as seminars, workshops, guest lectures, and alumni meetups. Participating actively in these events can help students and faculty build valuable connections.
Professional Organizations and Clubs: Joining student clubs or professional organizations related to one's field of study can be a powerful way to network with like-minded individuals and industry experts.
Online Networking Platform: Platforms like LinkedIn, ResearchGate, and academic forums are invaluable tools for networking in the digital age, allowing students and professionals to connect beyond geographical boundaries.
Overcoming Networking Challenges
Breaking the Ice: For many, initiating conversations with strangers can be daunting. Preparing an elevator pitch or having a set of conversation starters can ease this process.
Maintaining Authenticity: Effective networking is not just about building a long list of contacts; it's about fostering genuine relationships. Authentic interactions often lead to more meaningful and lasting connections.
Networking Beyond Academia
Internships and Industry Connect: Internships provide a practical platform for students to network with professionals in their field of interest. Industry connections can offer insights into career paths and the realities of working in a particular sector.
Alumni Networks: Alumni networks are a treasure trove of opportunities and guidance. Alumni can provide mentorship, career advice, and may even open doors to job opportunities.
The Long-Term Benefits of Networking
Career Advancement: A robust professional network can significantly influence one's career trajectory. It can lead to job referrals, recommendations, and collaborations long after graduation.
Lifelong Learning: Networks formed in higher education often become part of one's lifelong learning community, offering continued professional and personal development opportunities.
Networking in higher education is an indispensable tool for academic and professional growth. It requires a proactive approach, but the benefits it yields – from career opportunities to personal development – are immeasurable. As the educational landscape continues to evolve, networking remains a key factor in unlocking potential and paving the way for future success.
The True Value of Internships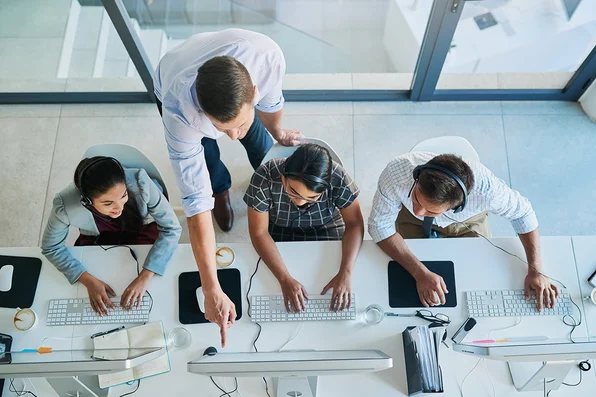 In today's competitive job market, internships serve as a pivotal step in shaping one's career path. While commonly seen as a gateway to networking and skill enhancement, internships hold a deeper, often unexplored significance in an individual's professional journey.
The Unseen Dimensions of Internships
Internships are more than just a prelude to employment; they are a unique ecosystem within themselves. Imagine a craftsman honing their skills in a workshop. Similarly, internships are vocational classes in the real world, where theory meets practice. Here, interns don't just learn the 'how' of their trade, but the 'why' behind it. It's an environment where mistakes become lessons, and achievements, however small, are steppingstones to greater success.
The Alchemy of Skills and Passion
Internships are often likened to a trial run in a chosen field. But what sets them apart is their uncanny resemblance to an alchemist's laboratory. Just as an alchemist transforms base metals into gold, an internship can transmute raw talent and enthusiasm into refined skills and focused passion. The process is not just about sharpening existing skills but discovering new ones. It's an exploratory journey where interns may find their true calling in unexpected tasks or projects.
Networking: Beyond Exchanging Business Cards
Networking during internships is often envisioned as a series of handshakes and exchanging business cards. However, it's more akin to joining a guild of craftsmen, where connections are forged on the anvil of shared experiences and mutual respect. These bonds often last a lifetime and can open doors that were previously invisible. It's about building a community of mentors, peers, and future collaborators who will be integral to one's professional saga.
The Narrative of Personal Growth
Internships offer a narrative of personal growth that goes beyond professional development. They are a rite of passage where one learns the subtleties of workplace dynamics, the art of communication, and the importance of time management – skills that textbooks and classrooms often overlook. This journey from a novice to a more confident individual is a transformation that remains with the intern long after the internship has concluded.
A Testing Ground for Adaptability and Resilience
In the ever-evolving landscape of the job market, internships act as a testing ground for adaptability and resilience. They are akin to a ship's first voyage, testing its seaworthiness. Interns learn to navigate through various challenges, adapt to different working environments, and bounce back from setbacks. This resilience is a crucial skill that employers value highly.
The Subtle Art of Corporate Storytelling
An often-overlooked aspect of internships is the art of corporate storytelling. Interns are not just passive observers but become part of the company's narrative. Their work, no matter how insignificant it might seem, contributes to the larger story of the organization. This experience provides interns with a unique perspective on how businesses operate and succeed.
Conclusion: A Journey of Self-Discovery and Professional Evolution
Internships are a journey of self-discovery and professional evolution. They offer a glimpse into the real world of work, an opportunity to apply academic knowledge, and a platform to build lasting relationships. More importantly, they allow interns to weave their own stories of growth, resilience, and success. In this light, internships are not just a steppingstone to employment but a foundational experience that shapes one's professional ethos and personal narrative.