Sinus Headache vs. Migraine: What's the Difference?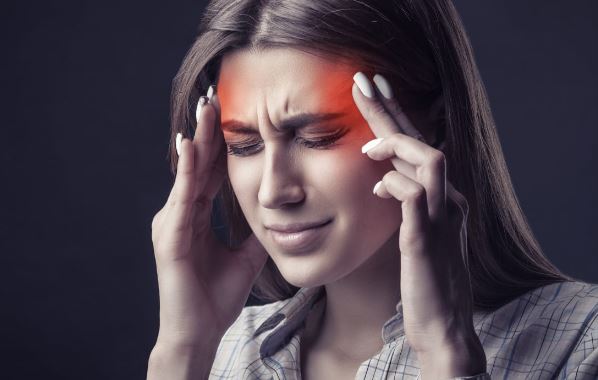 It starts with a dull ache or throb. Next, you feel pressure in the front of your face and around your eyes. You groan, knowing another headache is on the way.
The question is: What type of headache is it?
Is it a migraine or sinus headache? Is there a sinus headache that feels like a migraine? How can you tell the difference, and what's the best way to treat your headache?
Keep reading to learn some fascinating similarities and differences between sinus headache vs. migraine.
Sinus Headache Symptoms
You might automatically assume that any ache or pain around your sinuses is a sinus headache. Interestingly, though, a true sinus headache is rare.
Sinus headache symptoms include:
Headache
Pressure in the forehead, cheeks, and teeth
Stuffy, runny nose
Watery eyes
Thick, discolored nasal discharge
Fever
Loss of smell
Bad breath
Those last four symptoms are most telling, as they can indicate a viral or bacterial infection. A true sinus headache is almost always linked to an active infection or a recent bout of cold or flu.
Migraine Symptoms
So then, what makes migraines different?
Migraines cause many of the same symptoms, including sinus pain and pressure. However, migraines also come with a huge list of possible symptoms before, during, and after the headache.
This can include:
Aura (visual disturbances such as blurred vision or squiggly lines)
Sensitivity to light or loud noise
Nausea or vomiting
Dizziness
Decreased appetite
Pulsing or throbbing headache
Many people report changes in their mood, digestion, or urination habits in the 24 hours preceding a migraine. They may also experience food cravings (especially for sweets) and frequent yawning. After the migraine passes, they may experience lingering hangover-like symptoms for a day or two.
Sinus Headache vs. Migraine: Which One Is It?
As mentioned earlier, true sinus headaches are rare. Experts estimate that as many as 90% of diagnosed "sinus headaches" are actually migraines.
Why is this? One study found that nearly half of migraine sufferers experience sinus pain and congestion, runny nose, and watery eyes. Other estimates state that people with allergies are 10 times more likely to experience migraine headaches too.
On the other hand, a sinus headache usually runs concurrently with an infection, a cold, or the flu. Treatment options include antibiotics, decongestants, and over-the-counter pain medication. The goal is to drain the excess fluid from your sinuses to relieve the pain and pressure.
If you have a migraine, antibiotics and decongestants won't help. Sinus pain and congestion are only secondary symptoms of the true cause of your headache — a migraine. There are a host of over-the-counter and prescription medications to help treat and prevent migraines.
What if you notice your headaches getting more frequent or severe, or you can't relieve the pain on your own? Schedule an appointment with your doctor to discuss your symptoms and get a proper diagnosis.
Identify & Get Rid of That Headache
Headaches can make your life miserable, especially if you don't know what's causing them. Use the tips listed above to help identify the cause of your headache.
And if your headaches get more frequent or severe, be sure to talk to your doctor.
Now that you know more about sinus headache vs. migraine, what's next? Keep browsing our site for more interesting reads like this one!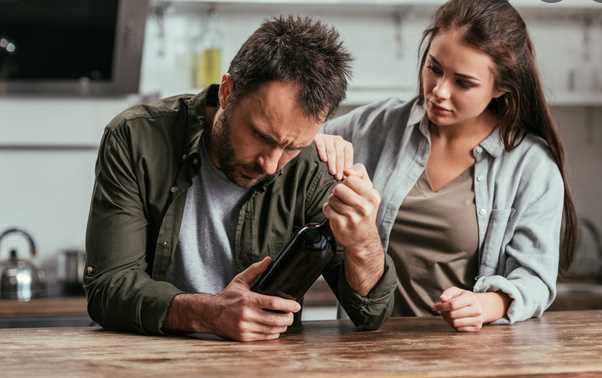 Why are Therapies worth trying?
Therapy is a wise choice for teens with mental and behavioral issues. It can give them a better understanding of what they are going through. Therapies can provide a wide range of benefits, such as:
They can save lives.
Promote one's self-esteem.
Improve relationships and outlook in life.
Create a better understanding of one's own emotions.
Improve communication and socialization skills.
Help gain confidence.
Reduce the symptoms of substance abuse.
Reignite interest in different activities.
Allows someone to cope with life transitions.
What Kind Of Therapy Is Right For You?
Learning what type of therapy your teen will respond to is important. Fortunately, there isn't just one teen treatment program to choose from. Most adolescent treatment programs offer many of the below options for struggling teens.
Teens are paired with a therapist, who provides them with the opportunity to establish trust, feel safe, and grow positively. Individual therapies combine different techniques to give them the tools they need to handle life's challenges.
This program allows the therapist to identify teens' social difficulties. Social skills, peer-to-peer talk, and group activities are the focus of this therapy. It gives them the chance to better understand the situation of others, as well as themselves.
Many teens do not have a good relationship with their parents. This therapy will let them see the contributions made by each family member. Therapists utilize strategies to help teens have a positive relationship with their family.
Outdoor and indoor activities can help teens build a strong relationship with others. With an exercise program, teens become active and excited, and can do things in their own ways.
The psychological and artistic aspects of an individual are the focus of this therapy. It stimulates the teens' desires to be expressive and creative. Drawing, collage, and photography are some examples of Art therapies. Most of the time, these activities can treat teens as well as adults.
Discussing spiritual matters is a sensitive thing for some, but it might be useful. Therapists help teens become spiritually focused. This is a holistic approach that goes beyond religious beliefs.
The issues that plague one's mind and body can be alleviated through meditation and yoga. Teens can release their physical and emotional stress by doing yoga.
Surfing is one of the best forms of mental therapy. Catching waves and paddling is a relaxing treatment, as it provides many health benefits, and can strengthen the muscles and bones.
Playing musical instruments and listening to your favorite music can mend traumas, anxiety, stress, and grief. With music therapy, teens feel entertained and relaxed. They can release the negative emotions and substitute them with positive ones.
Remember, you are not alone. 
There are many Teen Treatment Programs in Los Angeles and nationwide that are very capable of helping your teen. Adolescent treatment programs will determine your teen's strengths, abilities, and issues. The therapists will help your teen learn coping skills, and encourage positive thinking and healthy behavior. Therapy is quite normal, look into the different options today.
Why you should use citrus botanicals in your next eau de toilette purchase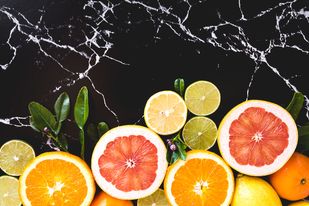 If you are considering getting a new eau de toilette to switch up your fragrance selection, consider purchasing a citrus botanical. Although botanicals are a lesser-known and lesser-used supplement, it doesn't mean these super health bombs do not pack a punch that can help us get back on the right track in our beauty and health regimen!
Botanicals are the equivalent of an espresso shot for your immune system, your skin, and your mood. Using botanicals can help people improve their immunity by strengthening their systems, fighting off infection, and utilizing echinacea to help build barriers against harmful microbes.
Along with keeping our immune system fighting fit, botanicals are used as antioxidants to help us prevent signs of aging in our skin, slow down deterioration, and keep our cardiovascular functioning at an all-time high. Lastly, botanicals help our psychological state and keep us in good spirits. By utilizing botanicals, like St. John's wort, we can help keep our chronic anxiety or depression at bay.
But why should you include citrus botanicas in your healthcare regimen? Not only do they help you to smell great and fresh, but the health benefits are long-lasting too – check it out.
The benefits of citrus botanicals in your eau de toilette
Looking for the perfect eau de toilette but can't find the perfect scent for you? Try Comme des Garcons citrus botanicals perfume. Not only will this scent make you smell great, refreshed, and clean during those hot summer days, but it has numerous health benefits as well.
Citrus fruits are popular in today's culture – not only are they used in dessert flavorings, skincare items, and hair care products, but they are naturally sourced and found all over the world! Citrus fruits have long been shown to have been beneficial for your overall health, helping provide a punch of nutrients, antioxidants, and minerals that are essential for our skincare and overall immune system. Haven't you ever had a glass of OJ when you feel a cold coming on?
Having citrus fruit botanicals in your eau de toilette can help include antioxidants and get rid of aging signs on your skin. If you have previously avoided using organic skincare products and you skimp on skin protection – like putting on sunscreen to protect from harmful UV rays – you may find that wrinkles and age spots are creeping up faster than you would expect. To combat damage as a result of high levels of exposure to UV rays and harsh toxins, you can use the Comme des Garcons perfumes to help heal your dried skin!
Not to mention, using citrus botanicals in your eau de toilette can help treat other skin ailments, such as bug bites, skin irritation, and scarring that can occur from a years' long battle with acne. Avoid harmful skin irritants, harsh toxins, chemicals, and rare diseases from harming your beautiful skin – use citrus botanicals to soothe redness, flaky skin, and dry patches!
Lastly, most Comme des Garcons perfumes include Vitamin C in their citrus botanical eau de toilette. Vitamin C has numerous health benefits for people of all ages and with all skin types – men, women, and children can all benefit from a hefty dose of Vitamin C in their daily lives! Since citrus fruits are very high in Vitamin C, like orange, lemon, and grapefruit, they can work to help boost our immune system against disease, prevent signs of aging, increase collagen production, and get rid of any pigmentation concerns on our skin. Enhanced collagen production can help us keep our youthful appearance and fight off redness and spots that typically creep up in our older age!
Some of the most common citrus botanical eau de toilette options that are very popular on the market today include the following:
Maison Marigne Unisex Citrus Parfum
The Perfume Edit Citrus Fresco
Hugo Boss Black Men's Citrus
Comme des Garcons Citrus Botanical Eau de Toilette
Giorgio Armani Acqua di Gioia Eau de Toilette
Bond No. 9 New York Little Italy
Chanel Cristalle eau Verte Eau de Toilette Concentree Spray
Chantecaille Vetyver Parums Pour Femme
Fresh Citron de Vigne
Guerlain Aqua Allegoria Limon Verde
Jo Malone London Lime Basil and Mandarin Cologne
Conclusion
As you can see, using citrus botanicals in your Comme des Garcons eau de toilette perfume is this way that you can combat signs of aging, boost your skin with antioxidant properties, and fight off any immune-busting illnesses. Keep your spirits high and your skin in great shape by using citrus in your skincare regimen!
What are the differences and similarities between contacts and glasses?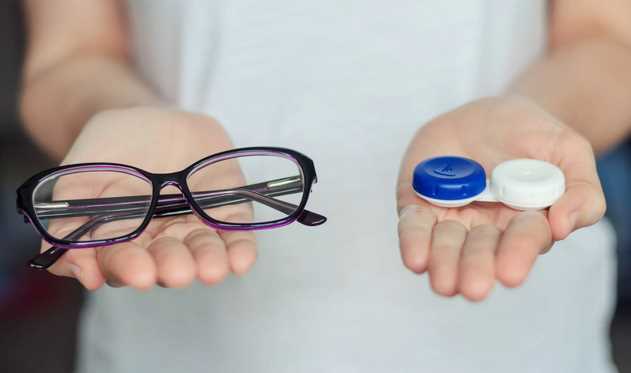 There are a variety of options available to people with problems with their vision.  These options can help to correct problems and to improve overall eye health. Today there are also surgical options available as well as simple and quick solutions like glasses and contact lenses.
Any of these options will improve vision and help in the use of, for example, sitting at a computer for long periods of time when working or when playing and maybe wining that Jackpot Capital Bonus when logging in to your favorite gaming site online.
Below we are going to look at the advantages and disadvantages of glasses and contact lenses and the issues that are worth looking at when deciding which type of eye-wear you should choose.
Glasses and Contacts – the similarities
Both will help to correct vision whether it is nearsightedness (myopia), farsightedness (hyperopia), changes to vision which are age-related (presbyopia or distorted vision (astigmatism)
Glasses do not have any real contact with the eyes themselves whereas contact lenses sit on the eye itself.  It is possible to have contact lenses that are changed daily or ones that remain in the eyes for longer periods of time. It should be pointed out that keeping contact lenses in for longer periods can lead to risk of infection.
Differences in terms of prescription between glasses and contacts.
There are differences between the prescription for glasses and contact lenses. The reason being that contacts sit directly on the eye and glasses are somewhat removed and further away from the eye.   Those wishing to use both glasses and contact will need two prescriptions.
During an eye exam it is possible to be measured for both at the same time.  Also, it will be necessary for the doctor to measure the curvature and width of the eye if you are ordering contact lenses to make sure that the contact lenses fit well. Eye examinations should be made on a regular basis to check the prescription.  However, those wearing contact lenses need to have their eyes checked yearly whilst those wearing glasses do not need to have their eyes tested so frequently.
When choosing eyeglasses, the sky's the limit.  Size of frame, color, material, thickness of lens, coating that protects the eye during computer use or even lenses that perform as sunglasses.
Those wearing contact lenses can choose daily contacts or ones that are made for extended use.  It is possible to have hard or soft lenses and to choose the color of the lenses.
Studies suggest that most people who choose to wear contacts, opt for soft lenses. But for some people hard lenses may be more suitable. For instance, people with astigmatism or keratoconus.  Both of these cause the cornea to be uneven and this can be corrected with hard lenses and improve vision making it sharper.
Advantages and disadvantages of contact lenses
Advantages:
Contacts will improve your eyesight without changing your appearance.
Contacts are an excellent choice when playing sports or engaging in outdoor activities.
Very easy to get used to putting them in and out and comfortable to wear.
It is possible to wear them for 7 days without having to remove them.  There are even some that can be worn for up to 30 days.
There are daily contact lenses that you can throw out, eliminating the need to clean them.
Peripheral vision is not affected when wearing contact lenses. Sometimes this does occur with eyeglasses.
Contact lenses do not get dirty or fog up when in the eye.
Wearing contacts might improve self-esteem.
Disadvantages:
It is reported that 1 in every 500 people who wear contact lenses develop a serious eye infection yearly which leads to blindness.
Sleeping with contact lenses may raise the risk of getting an eye infection.
It is important to adequately clean contact lenses if you are to avoid eye infections.
People with dry or sensitive eyes may suffer irritations.
The need for regular and more frequent check ups with contact lenses.
Dirt or dust can sometimes get into the eye and under the lens.
Contact lenses are likely to end up costing more than glasses.
Advantages and disadvantages of glasses
Advantages:
It is a quick and relatively inexpensive way to improve your eyesight.
There is very little chance of eye infections as there is no need to touch the eyes.
The sky is the limit is terms of frame, style and color making it possible to follow different trends.
Glasses do not require more than basic cleaning.
The option of adding prescription sunglasses protects against UV rays.
The possibility of adding protective coatings is also a big plus for those working constantly with computers as this helps to avoid eye strain.
Disadvantages:
Sometimes glasses can interfere with peripheral vision.
Glasses can get easily damaged, even lost.
Not everyone finds glasses flattering.
Glasses can fog up and can be awkward when doing sporting activities.
Some of the more sort after frames may be expensive.
What should you consider when making your choice between glasses or contacts?
Everyone wants to have good vision. It is thought that in the US approximately 164 million people wear glasses and 45 million wear contacts.
There are a number of things to consider before opting for one or the other; your lifestyle, comfort, hobbies and of course your budget. For example, contacts might be the better option if you are involved a lot in sports.
Of course, you can always have both and alternate between glasses and contacts when you need to. However, this is probably the most expensive option.  But sometimes it may be necessary to have a break from wearing contacts so having glasses on hand is advisable.
Getting your eyes tested
Regular eye tests are important for keeping your eyes healthy. According to the American Academy of Ophthalmology adults with good vision in their twenties and thirties should get tested every 5-10 years.  At 40 years, or before if there is some eye problem, a baseline eye test should be carried out. Always go and get a test if you are experiencing things like:
Difficulties in reading small print or reading from a distance.
Any changes in vision, blurring, fogging up or black dots.
If you are experiencing headaches after reading or using the computer or some other device or even driving.
Sometimes, an eye test can uncover other health conditions like diabetes, high cholesterol or even cancer.