"Can You Be Charged With a Crime Without Knowing?", and Other Legal Questions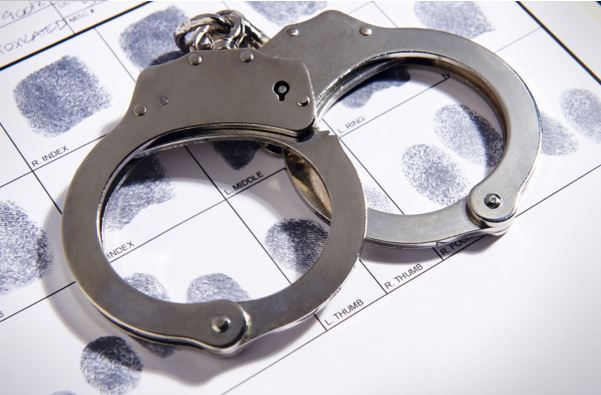 There is little that can alter your life more than being charged for a crime. The punishments for crime across the United States can be quite severe. Huge fines, jail time, and a tarnished record and reputation can result.
You might have a lot of questions about criminal law, especially if you've crossed the legal line once or twice in your life. You might be curious: can you be charged with a crime without knowing?
If you have a sinking sense that criminal charges might be brought against you at some point in the near future, it's important you understand how these charges work and what moves you should make to protect yourself. Ready to learn more?
Read on and we'll walk you through everything that you should know.
Can You Be Charged With a Crime Without Knowing?
In many cases, a person committing a crime might be arrested on the spot. If you were performing an attempted robbery, for example, and were caught in the act, you would most likely be arrested immediately.
However, in many situations, police departments and justice departments will do research prior to bringing cases forward against an individual. They will be seeking out evidence, witnesses, and all manner of proof before making the move to formally charge someone with a crime.
The answer to this question is a difficult one because technically, you likely will know when you are officially charged with a crime. That will happen when the police show up at your door and let you know that you are under arrest.
However, up until this moment, you might have no knowledge that you are being investigated for criminal activity. You might not know that a local prosecutor has authorized charges against you and put out a warrant for your arrest.
All of this activity can happen without your knowledge. The police have no requirement to notify you of an arrest warrant being issued, nor do they have a legal obligation to give you a heads up before heading to your home to arrest you.
That's why it is important that you get familiar with material like this post and prepare yourself for defense against criminal charges.
Defending Yourself Against Criminal Charges 
If you're worried about facing criminal charges sometime in the near future, the actions that you take now could make a huge impact on your future.
The main thing that you'll likely want to take the time to do is hire an attorney. An experienced criminal attorney will have handled cases just like yours many times in the past. They will be able to look at the specifics of your case and give you advice and counsel on how to proceed.
They will be able to accurately inform you about your chances of getting arrested and provide options for your next move. Even if you have committed a crime, an attorney is there to be your ally and confidant.
Having an attorney can help you weather the storm of criminal charges ahead. It can help to have someone to talk to and someone to tell you what to do. It can also even help improve your working relationship with law enforcement.
Talking to a lawyer before criminal charges are actually brought against you can give you something of a head start on your case. This can be a huge advantage and not one to let slip by.
An arrest usually involves a degree of physical and emotional turmoil — having a legal aide in place and their advice in your head prior can help avoid a number of mistakes.
Avoiding Mistakes When Charged With a Crime
There are a number of things you'll want to avoid doing when criminal charges are leveled against you. Making the wrong move at this juncture could jeopardize your case for the future.
The number one mistake you want to avoid making is resisting arrest. It's easy to get angry or frightened in the midst of an arrest, but the last thing you want to do is become combative as a result.
Resisting an arrest could become an additional criminal charge that you face if you try to square off against police officers. Not only this, but resisting arrest also tends to make you look more guilty, meaning you could be worsening your chances later on in court.
Remember that the officers that have come to arrest you are just doing their jobs. Be polite and calm and look forward to the moment where this can all be rectified.
You should also avoid talking to the police or making any statements without speaking to your attorney. There's a reason your Miranda rights are read to you when you are arrested. It is true: what you say can and will be used against you in a court of law.
If you say something you shouldn't, even if you misspeak, it can be held against you later. Keep your answers to the bare minimum until you have an attorney present and let them handle the talking for you.
Avoiding the mistake of talking too much can help keep you out of a serious legal pitfall.
What To Do When Accused of a Crime
Can you be charged with a crime without knowing?
In short, yes, you could have a warrant out for your arrest at this very moment without being aware of it. It's important to understand the serious nature of criminal charges. The above information can help you determine your next steps.
Need more legal advice and information? Keep scrolling our blog for more.
5 highlights you should consider having a DUI lawyer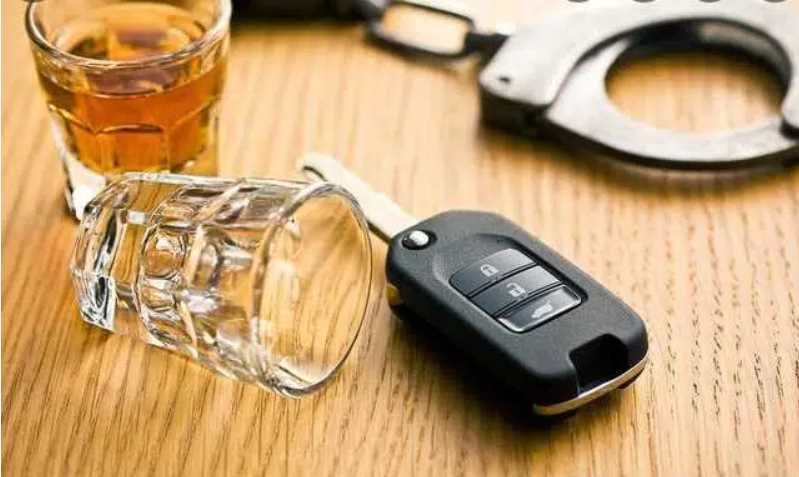 Every state has its governing laws relating to impaired driving. For instance, in the united states, drivers above 21years are not allowed to drive with a blood alcohol content of 0.08 percent or above. This is unlawful according to state laws. Therefore, you need to get a professional and experienced lawyer such as Allan Pearce when accused of breaking the impaired driving laws. Hiring a DUI lawyer offers several highlights.
Here are some benefits of hiring a Dui lawyer
They will help you retrieve your license
One of the initial advantages of employing these specialists is that they will battle for your certification and, in most cases, will be successful. You might not be able to reclaim your license on your own. However, with the appropriate DUI lawyer on your side, your chances of being able to drive again are greatly increased, and you might be back on the road in no time. This is critical since your ability to drive a car is likely essential to many elements of your life.
They may minimize your sentence.
The punishments imposed on DUI convictions vary greatly from one instance to the next, and they might range from light to severe repercussions. If you are a first-time offender, you may be eligible for a relatively compassionate punishment, but if you are a repeat offender, you may face more harsh penalties. Do not undervalue the gravity of these incidents; doing so will only result in you receiving a harsher sentence. However, if you choose to work with the best lawyer, you will have a far better chance of having your sentence lowered, and your fines decreased. Of course, your unique circumstances will determine the exact sentence, but the attorneys you employ will work tirelessly to lessen it. These pros may even be able to assist you in getting your case completely dismissed, which is an undeniable benefit. As you can see, working with these professionals has a lot of benefits.
Saves you money
These lawsuits may be quite expensive, which is not to your advantage. While it may seem strange, hiring a DUI lawyer might save you money in the long run. They will understand exactly when and how to argue the evidence in court, saving you money and time. Working with such pros still has another significant advantage.
They Will Assist You In Spending Less Time In Court
These specialists will not only lead to significant savings but also help you spend less time in the courts. After all, you have a life beyond the courtroom and apart from your DUI case, but that life cannot be put on hold just because you made a single blunder for which you must now pay the price. DUI lawyers are well aware of this, which is why they will do all possible to assist you to avoid spending too much time in court.
They are knowledgeable in areas where you are lacking.
If I were to summarize everything and give you one reason to employ a DUI lawyer, it would be this. DUI attorneys are knowledgeable and experienced in such cases. Therefore they will ensure to give the best of their knowledge to ensure you do not go to jail and also retrieve your license.
In conclusion, hiring an attorney has numerous advantages. The above listed are some of them. When accused of breaking impaired driving laws consulting with a lawyer is the best idea.
Top Qualities of a Good DUI Attorney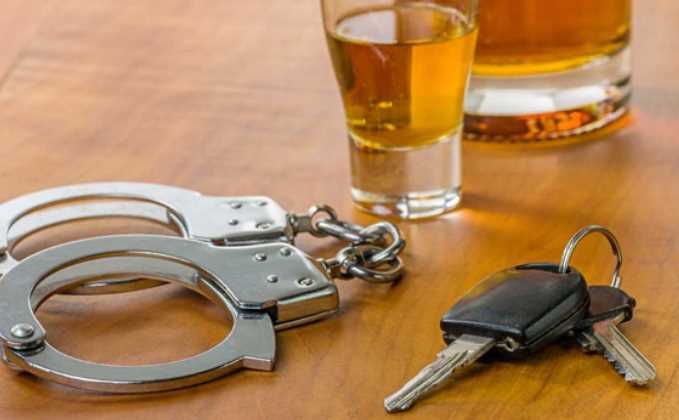 If you are facing any DUI convictions, you will have to hire an experienced lawyer knowledgeable about matters related to DUI cases. DUI convictions cause numerous implications. For this reason, getting a highly competent lawyer should be on top of your list.
You will need to find a good lawyer from a reputable law firm like the Saskatoon DUI, competent and experienced, to get outstanding representation in court. If you want to know some of the essential qualities to look for in an attorney when facing DUI charges, keep reading.
Communication Skills
Good communication skills are essential to look out for a while looking for an attorney to represent you in your DUI case. Your attorney should also have good listening skills to comprehend complicated situations and witness statements because they require detailed responses. A good lawyer should be able to handle people well and know what should be said and when it should be said. The overall success of the case is highly dependent on good communication skills.
Transparency
You'll want to know the possible outcome of the case when you talk to your DUI lawyer. Suppose an attorney isn't transparent with the details regarding your case. In that case, reconsider getting a lawyer who'll be very open with you and tell you everything regarding your case. Reasonable attorneys should always portray transparency to their clients when dealing with any issue.
It is crucial to clearly understand your case's possible outcome, even if a better result than expected arises after negotiations. It is better to prepare yourself for the worse than to expect positive results and disappointment after being charged with a harsh penalty.
Good Reputation
Your case is likely to have a positive outcome if you are dealing with a highly reputable lawyer who is experienced. An attorney knowledgeable in matters related to DUI laws and good work ethics is a good choice. You will also have to check their records to see how many cases they have successfully handled. Look for another lawyer if you are unsure about their credibility.
An Excellent Ethical Track Record
A judge will recognize reputable representation when you get a highly respected lawyer to represent you in court. The records of disciplinary actions of a lawyer are accessible to the public to access, making it easy for one to check the lawyer's background.
Proper Research Skills
Your lawyer should immediately be able to assess more information at once. In some situations, the lawyer knows they will have to conduct extensive research on certain aspects of your case. Working with a lawyer who knows when to conduct a proper analysis to confirm your case's details is essential. This aspect is a key strategy that comes in handy in building strong arguments—experienced lawyers research cases without spending too much time on details that will not assist the case.
Conclusion
DUI cases are only good as the lawyers who represent them, so ensure you get an attorney who will represent you well. Look out for the above qualities while choosing your DUI attorney to guarantee your success in getting a good lawyer. Don't forget that drinking and driving is NEVER a good choice!
Benefits of Having A DUI Lawyer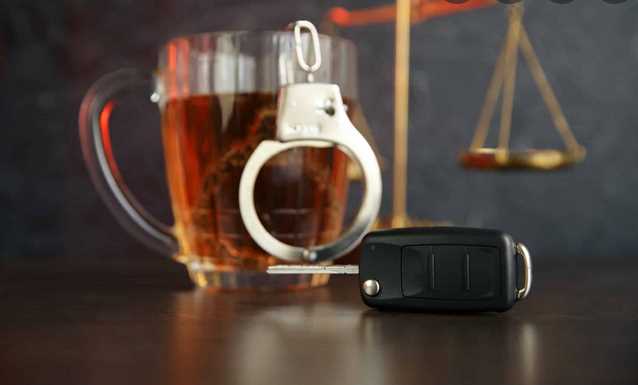 Everybody makes mistakes, but some are more severe than others. If you have been charged before, you know the consequences of DUI charges, and this process is usually challenging. With that into consideration, you will most likely consider your option, including hiring a professional DUI lawyer.
These lawyers have the right experience and expertise in handling different DUI cases and will help you greatly in this trying time. If you are still reluctant about hiring these experts, this article will discuss why you should hire one immediately after these charges come up.
They Will Help You Retrieve Your License
Most DUI charges end up with the revocation of the driver's license. However, with the lawyer's intervention, you will have a person to make the charges more suitable and work to get a less-harsher sentence.
DUI lawyers support and defend your case before the jury and will help you resume your everyday activities.
Reduced Sentence
DUI charges' penalties depend on the instance, and in most cases, the consequences change severally for regular offenders. First-time offenders have pleas laid out by the prosecution team but will still need a lawyer's representation.
A renowned lawyer is well-experienced and has a trial record of successful cases, and others end up in dismissals. These lawyers will also help you get fewer sentences than if you did it alone. DUI cases are severe and complex, explaining why the proper representation will do you good.
To Save Cash
Experience is essential in all legal representations. DUI attorneys have the right expertise to navigate court systems and will access the case quickly to defend you. The best lawyers know how to react when given a DUI case and will study them to save money and time in the courtroom.
This experience will get you a reduced sentence and save you cash.
They Have a Relationship with the Prosecution
Most DUI lawyers have a personal relationship with the prosecution team, an added advantage to your case. A friendly relationship is vital if your case is to be dismantled. There are cases where prosecutors and lawyers collaborate to negotiate favorable terms for both parties, and it is excellent news for you if you get minor consequences or reduced charges.
Working with experienced DUI attorneys also mean you will spend less time in the courtroom. DUI cases are complex and stressful, and you must work with an experienced lawyer who knows to maneuver the situation.
They Know the Legal System
DUI attorneys have the right experience to maneuver the legal system in DUI charges. They know the rules and requirements and how to negotiate reduced sentences. Various DUI lawyers offer free consultations, and you should consider hiring one to avoid jail time.
DUI charges are different and have different results too. Some defendants make it to full trial, while others get their licenses revoked. A DUI attorney will help you reduce the penalties and, in some instances, get the record removed.
They Have a Reputation
Local lawyers are mainly very keen to keep their reputation strong in the courtrooms because they acknowledge how the loss of a case can impact their outcomes. These attorneys are held in high regard by the court officials, primarily if they use legal strategies that do not waste the court's time. The judge's respect is crucial to your case's outcome, and you should consider hiring a lawyer.
Successful DUI lawyers have a renowned reputation for delivering satisfactory results to their clients, and you will have an added advantage when working with one. Prosecutors are also reluctant to go against professional lawyers, a win for your case.
Qualities of a Good DUI Lawyer
Facing a DUI charge can be a scary experience, explaining why you need a skilled lawyer by your side. These lawyers reduce your sentence, regain your license, and scrap the records away. Below we discuss the qualities of a good oc dui lawyer.  
Experience is a crucial consideration before hiring a DUI lawyer. You can confirm this by checking how many cases they have handled before and the outcomes. Kindly employ a lawyer who has led many defense cases to ensure they are sure of the proceedings.
Also, confirm that the lawyer has vast experience with taking cases to court and negotiating plea bargains because they require different skills not owned by all lawyers. Check the lawyer's DUI case outcomes for you to stay out of jail and avoid harsh sentences.
It is hard to become an in-demand lawyer unless you have excellent communication skills. After all, a large part of their job entails persuading the jury that their client is innocent. Even though most lawyers know how to converse properly, not all are good listeners. Everybody wants a lawyer who can listen to their case and come up with the best solution.
Your lawyer's representation has a significant impact on your case's outcome. Great communicators will negotiate a plea bargain on your behalf, which significantly impacts your case.
The main reason for hiring a lawyer is knowing you can confide in them, and they will not share this information with others. A lawyer takes an oath to keep client communications private, which is essential to winning your case. The lawyer must know all concerns related to your case to prepare the best defense possible, and clients should feel comfortable when opening up.
It is advisable to hire a different lawyer if you have misgivings concerning your current one.
Most people do not want to hear it, but knowing the different outcomes for your charges is essential as you will gauge the realities of your situation. Everybody wants an attorney who will tell them precisely what they need to know regarding their case, not sweet nothing.
Acknowledging potential penalties is essential, even if your lawyer can negotiate favorable terms.
Final Thoughts
DUI charges are typical, and this process is usually daunting. You need an experienced lawyer to make it through these dark times, and the above article has discussed the top benefits of hiring a DUI lawyer. Kindly reach out for more information.