Physical Dependence vs Addiction: What's the Difference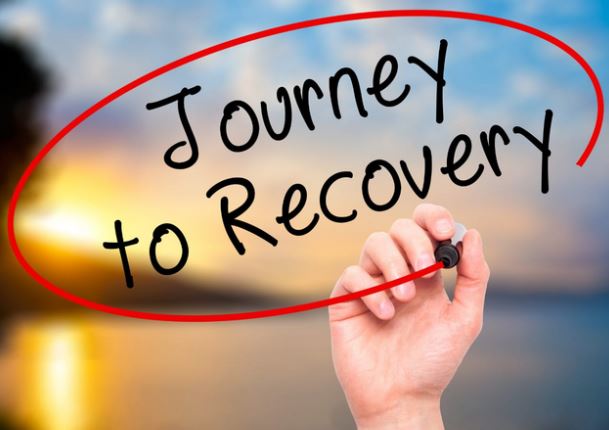 Substance abuse disorders continue to increase. Statistics indicate that about 10% of Americans have substance use disorders at some point in their lives.
In the healthcare industry, dependence vs addiction are terms often used to describe people with drug use disorders. However, there are many differences between physical dependence vs addiction.
Some of the differences in drug dependence vs drug addiction have been explained below.
What Is Addiction?
In the medical sector, addiction is defined as a health condition. It explains a scenario where a person has some intense cravings for a particular product or substance. In drug addiction, the cravings are brought about by the need for such drugs.
The repeated exposure to drugs brings about some physical changes. The general operations of the brain become dependent on the drug. Without the use of such drugs, the brain will not function normally.
Addiction is known to bring about uncontrolled use of drugs to quench the cravings. However, the excessive use of the drug leads to poor health in an individual. Other significant problems include issues with relationships, finances, and career challenges.
In addiction cases, an individual loses mental focus. They are usually not in control of what they are doing. This can quickly bring about some destructive tendencies.
Addicted individuals are known for self-destructive behaviors. However, it is essential to highlight that such individuals can be a threat to other people.
What Is Physical Dependence?
As discussed earlier, there is a major difference in drug dependence vs addiction. Addiction is generally accepted as a health problem. However, dependence is a state of physical dependence on a specific drug.
Dependence usually occurs when your body gets used to the drugs and their effects. In case a person stops using drugs, they will experience withdrawal symptoms. Most of the withdrawal symptoms that individuals demonstrate vary from one drug to another.
Extreme mental problems demonstrate dependence on various drugs. However, some people might demonstrate severe physical reactions when they stay without drugs. Increased use of drugs increases physical dependence.
Some people don't realize that they are experiencing physical dependence. Others may confuse it for love and affinity towards such drugs. This explains why some people use large amounts of drugs to meet their desired physical effects.
Physical dependence vs addiction can be experienced at the same time. However, it is possible to suffer drug addiction without demonstrating the symptoms of physical dependence. The good news is that an alcohol detox facility can provide a lasting solution to drug disorder problems.
Physical Dependence vs Addiction
As an average person, you may never know what your loved one is experiencing. This means that looking for the right healthcare solution will be a problem. However, with the guidance of an addiction expert, it will be easier to distinguish between physical dependence vs addiction.
Are you interested in other similar articles? Visit our website today and learn more.
Find Out The Meaning Behind Your Stones
You've got some beautiful gemstones or crystals and now you want to know what properties they have. The rich colors and twinkles of light are so mesmerizing, aren't they? How do you find out the meaning behind your stones?
History
Crystals and gemstones have been used for thousands of years for more than just decoration or currency. Most cultures have beliefs and rituals surrounding these beautiful stones.
For example, in Neolithic times agate stone meaning was tied to a deep connection to the earth and home. The ancient Egyptians used quartz in their burial rituals to help the dead find their way in the afterlife and the priests used it to balance energies in the body. In India, stones were used in healing and to counteract the effects of astrology.
Looking into the historical uses and lore of your particular gemstones or crystals in one way to find the meaning behind them. Finding information about stones that has persisted over the centuries is one way of verifying the meaning behind your stones.
Search Online
There are many resources for finding the properties of various minerals. When searching online try to make sure you are reading a credible source. It can be hard to do as anyone can write a blurb about what different crystals mean and throw it up online.
Books
There are some really beautiful books out there for learning more about crystals and their meanings and uses. Judy Hall has written several great reference books about crystals. The Crystal Bible is a quick guide for most of the stones you will find and has color photos and a condensed explanation of the characteristics and benefits of each stone.
Check out your local library or book store to find other good sources.
Message Boards
Online groups and message boards for various spiritual practices that utilize gemstones and crystals may be a good source of information. Members can point you toward great online resources and books to find what you need.
Members of such groups may be able to speak from experience as well and can share with you the effects their own practice with crystals and gemstones has had in their lives.
Intuition and Color
Use your own intuition when searching for the meanings and properties of your stones. Perhaps you feel a certain way when you hold a stone during meditation, you could be intuiting the meaning of that stone.
Colors can be a strong clue. Matching the colors of the stones you are researching to the properties you are looking for may work well for you.
Chakra colors can be a good starting point. Green for the heart, for example, could lead you to peridot, green aventurine, or jade. Or, perhaps a red stone makes you think of courage or passion. Maybe that red jasper you have lends itself to building a courageous heart.
Wherever your journey of discovery leads you, remember to enjoy the beauty of your crystals and gemstones, and don't get too caught up in finding the "right" information.
5 Tips on Writing Better University Assignments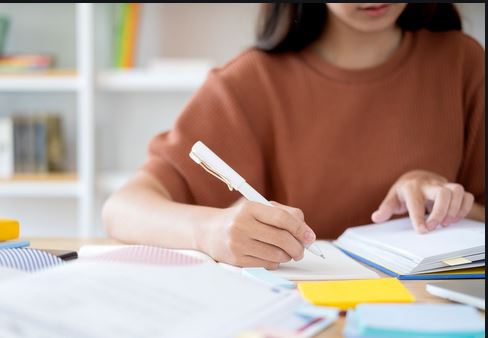 Students encounter numerous challenges in university life. Among these challenges is completing assignments- it requires critical thinking skills, communication, and adequate research. Here are five tips to help you write better university assignments:
Writing academic papers requires you to begin by planning- it allows you to prepare high-quality papers. Besides, it reduces the amount of time you spend writing- without proper planning, you will likely stare at your computer screen trying to figure out what to write. You should, therefore, plan your work to identify the number of sections to include their flow, information required, and the sources. You can use software such as Outline and OneNote to help you organize your key points into an outline, which you can use to prepare your first draft. Besides, EssayMojo.com provides assignment writing service thus you can seek help from them when are really held up.
Use a variety of information sources.
In most cases, students overlook the sources available for research. You can search the Internet or visiting the library to access sources such as books, journal articles, newspapers, and magazines. Even professors avail resources for you to use. For instance, the rubric provided informs you how your teacher will grade the assignment. It, thus, shows you the learning outcomes and requirements for obtaining a pass or credit. The teacher's other resources include discussion boards, sample assignments, reading lists, and lecture recordings. Students who use all available resources achieve better outcomes than their counterparts.
Selecting appropriate words
Students should write university papers more technically and formally than the language used in other platforms like social media. The language used in academic writing is also more precise, especially in STEM subjects. If you cannot find appropriate words to write your paper and need help, you can use Writefull and SkELL.
Cite your work and reference accordingly
Plagiarism is a severe academic offense in all universities. It refers to utilizing someone's idea without acknowledging them. To avoid plagiarism:
Paraphrase information from sources while adding your opinions.
Cite any information acquired from a source.
If you are unfamiliar with the referencing styles, visit the school library and seek help from the librarian.
 You can also use online referencing resources like Mendeley and EndNote, which will help you create citations and references for your sources. While the software will save the time you spend referencing, you need to familiarize yourself with the referencing styles and use them without using the software.
As indicated earlier, if you want to perform better in your writing assignments, always plan, and draft your paper. Editing is an equally significant step in the writing process. Be sure to leave some time to check your paper before the deadline. During this time, counter check grammar, spelling, and punctuation. Although no software can detect all errors, Grammarly will help you minimize mistakes, inaccuracies, and inconsistencies. Besides having a proofreader, you need to read widely to expand your vocabulary and improve grammar. Moreover, some universities offer academic support services- you can check if they offer English courses.
Now you know how to improve your writing skills at the university! Keep practicing them to write better assignments.
List of Remote Jobs You Can Get Without a Degree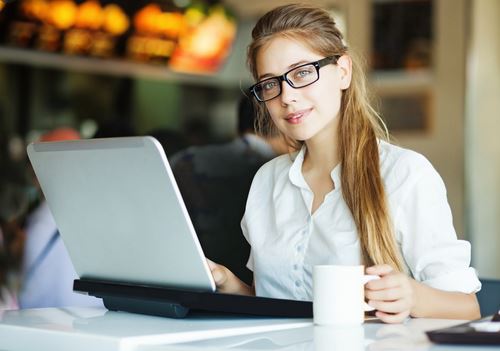 A typical job advertisement used to look like "Minimum qualification required Bachelors, Masters, Diploma in this" etc. this is not practiced any longer. In today's age, skills are sold, experience gets you cashed and creativity brings dollars. If you are a creative person and want to be your own boss, Hirewithtogether does not advise you to spend thousands of dollars in universities to get a piece of paper in the form of a degree. You are just not meant for that, remember. Broaden your circle, have a remote job abroad. It is pretty much easy to look for a remote job in the US since it is a hub of world business. Remote engineering jobs are the latest trend. Multiple companies of remote jobs in Los Angeles bring you the opportunity to work with them with no degree, or diploma at all. Showcase your capabilities and get hired straight away. These are very basic yet creative remote jobs and some of them are non-technical.
Video Editing:
Ever heard of universities offering video editing courses and diplomas? This explains why this skill has huge demand with high charging fees. Visuals are the new form of communication. Whether it is an influencer, company or an advertising agency, they are running behind video editors to edit their content into more refined pieces. It does not require any classes or courses but some constant practice. You can get a number of softwares downloaded for this purpose like My Movie, In Shot, Filmora, Kin Master are most commonly used softwares for the video editing. Take a demo yourself and get started.
Travel Agent:
Working on behalf of a travel agency does not demand to hold a Masters' degree in Tourism. Memorize some information about fares of buses, trains, air planes and cruises of all available companies. Present some highlights of any discounts, offerings or packages of all modes of travelling. Stay in touch with the hotel management to better facilitate your clients with the best of services.
Dubbing or Voice over:
Selling your voice to make money. Doesn't that sound unbelievable? Yes, this is absolutely true. This is purely natural talent that is not taught anywhere but is God gifted. With the world becoming a global village, there is an increasing need and demand for content to be either translated or spoken in native languages. If you are familiar with a certain foreign language, do not waste this precious talent and sell your voice and get paid. From children cartoons to record breaking TV and web series, people are demanding dubbed content in their native language. Organizers look for talented people for dubbing and voice over and pay as demanded. Few minutes of speaking make you hundreds of dollars. Also, this is an exciting job that refreshes your mind and mood.
Brokery:
This is more like helping the client with valuable and accurate anticipations, current market conditions etc. only a vigilant person with keen observations and anticipation skills can perform the duty of serving prospects with their certain situations and fears. More valuable the information offered, more the commission for the service.
Inbound and Outbound Sales:
Not only good communication but negotiation skills are important too to perform the job of making sales of your company's product or service. Better the convincing and negotiations resulting in more sales, higher the commission. Before going for this job, be sure of your language proficiency.
Data Entry:
This job is almost a piece of cake with no hard work required for creativity. Master yourself with typing and the job is yours. Various websites like AccuTran Global, Axian Data Entry Services, Amazon Mechanical Turk, Click Worker etc. are the most common websites for data entry jobs.
English Tutor:
Not being able to speak English is a communication barrier itself in remote jobs. Creating a virtual classroom to teach English as a second language to help people get employed is almost a virtue. Better target Middle East and Asian countries with their own native languages.
Customer Support:
If you are a consistent person with empathy in nature this is the right job for you. This is one of the easiest side jobs with no degree requirement, technical work or expertise and has massive demand. Customer queries have to be responded to 24/7 and organizations are always short of staff to deal with the potential prospects and existing customers. They pay you extra for being available during late night hours. Nature of this job is such that it keeps on grooming you and increasing your networking. Dealing with different kinds of people every day enhances your emotional intelligence. Do not miss such an opportunity if you find one.
Conclusion:
Whatever job you choose for yourself, promise value like a bran because people are investing their time and want some really good output in the form of satisfaction and good experience.