Personal Injury Attorney: Why You Need One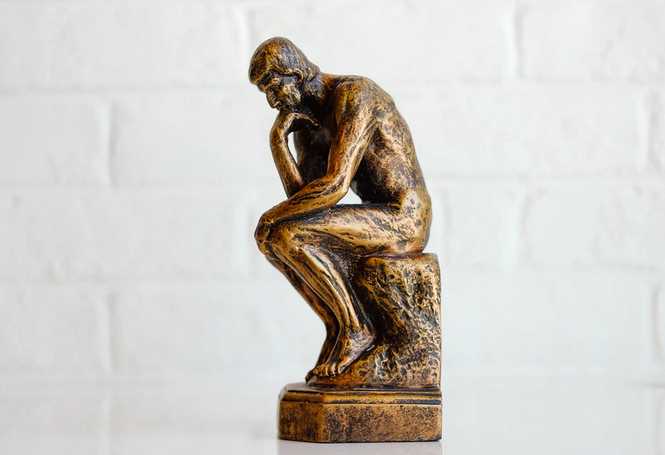 Injuries can seriously drain you financially and emotionally, particularly if they were caused by someone else. The degree of your injury could affect your routine activities, result in expensive medical bills or loss of work. Some injuries require you to undergo specialized treatment and rehabilitation for the rest of your life.
When another person's actions cause you bodily harm or loss of income, it's important to file a lawsuit. Luckily if you don't have the skills to undergo the legal process, a personal injury attorney can help you. Here is why you need a personal injury attorney.
1. Accessing the claim worth
You might think the value of your claim involves the loss of income, damages, and payments for future rehabilitation and treatment. However, it's essential to think about the physical distress, suffering, pain, and effect on the quality of life.
Hiring a competent personal injury attorney helps you to receive compensation based on the exact value of your loss. Depending on the situation, the personal injury attorney will come up with the value by accessing your life before the injury, checking your medical records, and the pain and suffering caused.
Besides figuring the value of your claim, most personal injury lawyers will charge contingency rates when handling your cases. This allows you to pay for legal fees after compensation. What's better? You can add the legal charges in the settlement. This eliminates further financial losses in case you can't afford an attorney.
2. Save you time
Personal injury settlements require a lot of time for investigation and hearings. It may take a long time before you receive your compensation. However, a seasoned personal injury attorney will tell you how long your case will last and also help to speed the litigation process.
For example, claimants in New York have three years to file a lawsuit after an injury. However, due to lengthy medical procedures and other factors, you may find yourself filling late. A New York personal injury attorney will help you to complete legal procedures before that time lapses.
Time is among the most valuable assets you can ever own. Hiring a personal injury lawyer gives you the liberty to focus on other things while your legal team represents you in court and before insurance companies. You'll also have the peace of mind to recollect yourself emotionally and heal physically.
3. Advise through the legal process
Sometimes representing yourself in a lawsuit can be tormenting since you may not be conversant with the courtroom jargon. Rather than having a difficult time handling the litigation, an injury attorney will help you understand the complex rules and terms.
A professional injury lawyer will bring you up to speed about what's happening in every step of the legal process. You can also trust your lawyer to negotiate with the jury, insurance companies, and other entities on your behalf.
They will file for the lawsuit, gather the necessary evidence using forensic animation and present it before a jury. New York is among the few states that operate on complete comparative fault law. Comparative fault law means that all parties in an injury lawsuit can get compensation regardless of whether one party contributed 99% of the injury.
A qualified personal injury lawyer will guide you through this process. Besides, they will also advise and negotiate for more compensation for your injuries. Remember that without an attorney, the offending party may shift the blame to you.
4. Dealing with offending parties and insurance companies
Having a personal injury and medical records isn't enough to recover compensation. Sometimes, insurance companies or the defendant may try to convince you to take a lower compensation than you deserve.
The defendant may also implement tricks to frustrate you by delaying the settlements. One of the reasons you should hire a professional personal injury attorney is that they'll know how to negotiate with insurance adjusters and your defendant's legal team.
Instead of negotiating with parties that aim to take what rightfully belongs to you, hiring an attorney will help you take the bull by its horns. You need peace of mind to recover, and so you don't have to stress when there's someone to speak on your behalf.
Conclusion
With a personal injury attorney, you will rest assured that you will recover all costs involved in medical treatment, income loss, and emotional suffering. If you have an automobile accident, brain injuries, and other injuries, you can trust a personal injury attorney to handle everything.
Here's Everything You Need to Know About Determining Liability in a Rideshare Accident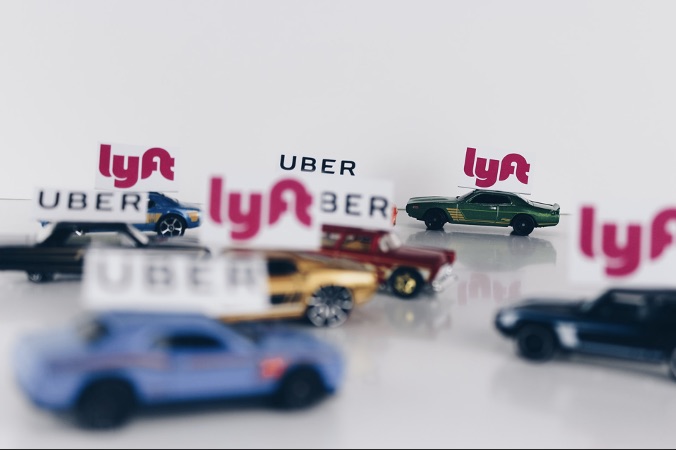 Ridesharing apps have made it easy for people to travel, which is why there are several users. However, there are chances that drivers and passengers can get into vehicle accidents, as millions of trips happen every day. According to the Phoenix Street Transportation Department, the city's road network was nearly 4,800 kilometers in 2009 and is expanding. More lanes result in more traffic, which raises the risk of accidents. In 2021, in Phoenix, there were around 40,833 car accidents reported.
If you have faced any unfortunate incident, rideshare accident attorneys in Phoenix will stand by you and ensure you get financial compensation. In Phoenix, one can get the minimum insurance amount of $50,000 per accident, $25,000 for bodily injury, and $15,000 for property damages.
Insurance companies use several tactics to avoid paying compensation; however, the lawyer ensures these companies do not take advantage of the situation. Below are the complete details that you must know about ridesharing accidents.
Who is Liable?
Drivers for Uber and Lyft are categorized as independent contractors. It means they might work under a contract, and the company might not employ them. So, if they are under contract, it is their responsibility to maintain the vehicles, and this does not come under the employer-worker's compensation scheme. If proven that it is the driver's fault, the company will eventually pay the driver's liability through their insurance policy.
In Arizona, Uber and Lyft have insurance plans covering property damage and bodily injuries. However, drivers must ensure their insurance is up to the mark.
There are always three parties involved in rideshare insurance coverage:
Rideshare company
The driver
The passenger
It depends on the accidents, how they took place, and three scenarios that can occur:
If the accident occurs when the application is not turned on, it is the responsibility of the driver's insurance to cover the damages, not the companies.
If the accident occurs when the driver operates via application, the company's commercial insurance will be applied.
If the accident is caused due to the passenger's negligence, then the passenger's insurance has to cover the damages.
How is Liability Determined?
If one is involved in a ridesharing accident, the liability is determined by confirming the following:
If the Uber/Lyft driver is responsible for the collision
If the driver was using the ridesharing app when they got involved in the accident
If other parties have contributed or are involved in the accident.
How Can an Uber Accident Lawyer Help?
The Uber accident lawyers and the ridesharing attorney help you understand the best course of action. They will help you get the maximum compensation and determine who is responsible for the accident. Since they know the rules and regulations, they provide the best advice.
In an Uber accident, knowing which insurance to work with can be challenging. You might have to file for several claims, so to avoid errors, the lawyer should manage the filings and negotiations.
Conclusion
Being involved in a vehicular accident can be challenging and complicated; however, when it consists of a ridesharing company, it adds another level of complexity. These enormous companies can use several strategies to reduce the compensation or try to avoid paying it. So, it is advised that if anyone is involved in a ridesharing accident and suffers injuries, they must go to an experienced lawyer that can help in making a solid case.
Shoplifting In Austin: How To Find An Austin Criminal Defense Attorney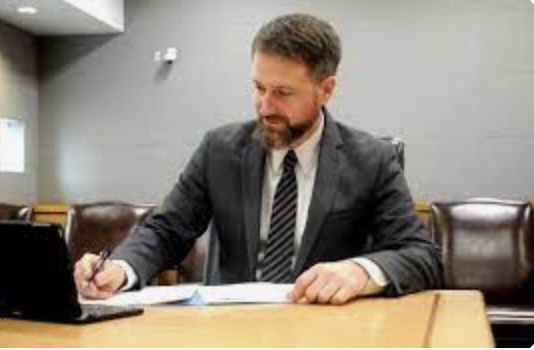 Shoplifting is a behavior that can affect almost anyone—kids, superstars, teens, and sleep-deprived new parents alike. It can be easy to forget that you've picked something up and then leave the store, only to be asked to follow a security professional to a small room for questioning. Virtually anyone can find themselves facing shoplifting charges for the first time.
If you have recently been accused of shoplifting, it is important not to let the commonplace nature of your situation lull you into a false sense of security. A conviction for shoplifting could affect your reputation, your criminal record, and even your freedom temporarily. This is one situation in which a "do it yourself" approach will not cut it. The time to contact an experienced shoplifting lawyer in Austin is now.
Shoplifting Penalties In Austin, Texas
Whether you were caught shoplifting at The Domain, the 2nd Street District, or your neighborhood convenience store, the potential penalties you'll face in the event of a conviction are the same. The category of charges by which your alleged wrongdoing will be punishable is determined by the value of the goods that you have been accused of shoplifting.
Class C Misdemeanor if the value of the shoplifted property is worth $100 or less – Punishable by a fine up to $500.
Class B Misdemeanor if the value of the shoplifted property is more than $100 but less than $750 – Punishable by up to 180 days in jail and a fine of up to $2,000.
Class A Misdemeanor if the value of the shoplifted property is $750 or more but less than $2,500 – Punishable by up to 180 days in jail and a fine of up to $4,000.
State Jail Felony if the value of the shoplifted property is $2,500 or more but less than $30,000 – Punishable by 180 days to two years in state jail and a fine of up to $10,000.
Third Degree Felony if the value of the shoplifted property is $30,000 or more but less than $150,000 – Punishable by two to ten years in prison and a fine of up to $10,000.
Second Degree Felony if the value of the shoplifted property is $150,000 or more but less than $300,000 – Punishable by two to 20 years in prison and a fine of up to $10,000.
First Degree Felony if the value of the shoplifted property is more than $300,000 – Punishable by five to 99 years in prison or life imprisonment and a fine of up to $10,000.
Because the stakes of a shoplifting conviction risk a term of imprisonment for any crime that involves shoplifting more than $100 worth of property, it is imperative to seek the guidance of an experienced Austin criminal defense attorney as soon as possible after being accused of shoplifting.
How To Find An Austin Criminal Defense Attorney
Whether you're searching for an Austin misdemeanor lawyer, a secondary shoplifting defense lawyer in Austin, or an Austin felony theft defense lawyer, you'll need to seek out a law firm that is highly reputable, has a track record of success, and has extensive experience with shoplifting cases specifically.
Not all criminal defense lawyers approach their practices in the same way. Don't work with a criminal defense mill that is more concerned about representing as many clients as their lawyers can handle than securing each client the most favorable outcome possible under their unique circumstances. The outcome of your case could affect everything from your ability to get schooling, a job, or your ability to remain free from jail. Don't settle for subpar representation. Research your options and meet with any attorney you're interested in working with to ensure their approach meets your needs.
Your Shoplifting Case: What To Expect
Every shoplifting case is unique. As a result, your lawyer will need to carefully examine the circumstances of your situation to build the most vigorous possible defense on your behalf. Depending on the severity of your charges, this strategy will begin to play out as soon as your arraignment.
Texas law indicates that only someone who has unlawfully appropriated property with intent to deprive the owner of that property can rightfully be convicted of theft. This means that unless a prosecutor can prove – beyond a reasonable doubt – that you intended to steal the property in question, you can't properly be convicted of shoplifting. Your lawyer will likely engage in significant negotiations with the prosecution to get your case dismissed or to mitigate the consequences that you would face in the event of a conviction when you did not intend to steal the property that you allegedly shoplifted.
If initial negotiations don't result in the prosecution dropping the charges against you, your lawyer will explore the possibility of filing pretrial motions to suppress any evidence that may have been collected in violation of your Fourth Amendment rights against unreasonable search and seizure. If relevant evidence can be successfully suppressed, the prosecution may have no choice but to drop or minimize the charges, as they may be unable to make their case successfully without that evidence.
Finally, if these efforts haven't produced their desired results and taking a plea deal isn't in your best interests, your attorney will vigorously fight for your rights in court.
Contact A Knowledgeable Austin Criminal Defense Attorney For Personalized Guidance
To learn more about shoplifting laws in Austin, Texas, and how these laws will apply to your case uniquely, schedule a confidential, risk-free case evaluation with Cofer & Connelly, PLLC, by calling 512-991-0576 or contacting the firm online. This reputable law firm is well-known for its knowledgeable legal practitioners and their ability to secure favorable client outcomes. They have more than 65 years of combined experience aggressively defending the rights of Texans like you.
Shoplifting may be a commonplace crime, but that doesn't mean that the effects of a conviction will manifest in your life in simple, uncomplicated ways. Because your reputation, well-being, and even your freedom could be on the line, the time to seek experienced, professional legal guidance is right now.
Guide to Dealing with a Car Accident Incident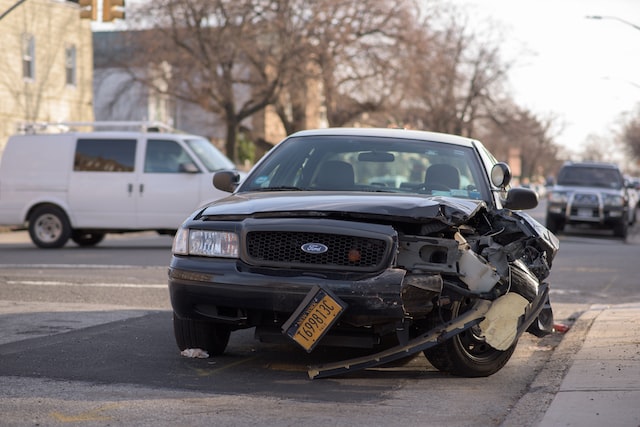 Even for the most seasoned drivers, being involved in a car accident may be terrifying and frightening. Regrettably, there are thousands of incidents involving cars every day on our roadways, and the National Safety Council estimates over 4.5 million automobile accidents annually in the United States alone. Understanding how to react appropriately in case of an automobile accident is crucial. In this article, we'll walk you through the procedures to take after a vehicle accident.
7 Ways to Deal with Car Accident Incident
Knowing how many car accidents per year occur, emphasize the importance of being prepared to deal with such an incident. Here are some ways you can deal with a car accident:
1.   Stay Calm and Check for Injuries
Be cool and look for injuries as soon as possible after an automobile collision. Make an instant call for medical assistance if someone is hurt. If you're not injured, check on the other people involved in the accident and see if they need medical assistance.
2.   Move to a Safe Location
If your car is in the way of traffic, turn on your hazard lights and pull over to the side of the road. If the accident is minor and both cars are drivable, move to the side of the road or a nearby parking lot. If the cars are not drivable, do not attempt to move them and wait for the authorities to arrive.
3.   Call the Police
No matter how serious the collision is, you should still call the police. An accident report will be filed by the police, which might be useful when handling insurance claims. Be sure to give the police an accurate account of what happened and avoid admitting fault.
4.   Exchange Information
It is important to exchange information with the other driver involved in the accident. Inquire about their name, contact information, and insurance. It's also a good idea to get in touch with anyone who could have witnessed the crash.
5.   Document the Accident
Photograph the accident scene and the damage to both vehicles. While handling insurance claims, these images can be helpful. Also, recording any injuries you or the other motorist experienced during the collision is crucial.
6.   Contact Your Insurance Company
Notify your insurance company as soon as possible following the incident. Explain what happened and provide the other driver's contact information if you have it. You can rely on your insurance provider's full support throughout the claims filing and repair scheduling processes.
7.   Seek Legal Advice
There may be a need for legal representation if you sustained injuries in the collision or if the other driver accused you of causing the incident. If the matter ends in court, a lawyer can explain your options and argue on your behalf.
Things to Be Careful While Dealing with a Car Accident Incident
The consequences of a car crash can be incredibly demanding and distressing. As well as taking the above-mentioned measures, you should also keep in mind the following details:
The first rule of signing anything is ensuring you fully grasp and agree with its contents.
Refrain from discussing the incident on social media, as doing so could hurt your case.
Retain all accident-related paperwork, such as doctor's notes, police reports, and insurance policies.
Tips to Get Consultation for This Incident
If you're unsure of what to do after a car accident or have questions about the legal process, there are several ways to get advice:
●       Talk to a personal injury attorney
Many attorneys offer free consultations, where you can discuss your case and get advice on how to proceed.
●       Talk to a legal aid organization
Some organizations offer free or low-cost legal assistance to individuals who cannot afford an attorney.
●       Research online
Many online resources can provide information on the legal process and what to do after a car accident. However, be sure to verify the credibility of any sources you use.
Conclusion:
Over 4.5 million accidents occur annually in the United States due to automobiles. Maintaining composure and taking the necessary actions after an automobile collision are paramount. Check for injuries, get to safety, report the incident to the authorities, swap information, take pictures, call your insurance company, and consult an attorney. Following the advice in this manual, you may go back on the road as soon as possible after an auto accident and in better condition.