Online Payment Solutions for Efficient Billing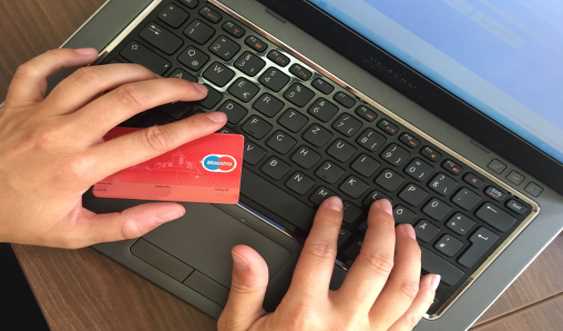 Offering your clients a way to pay their bills that's both easy to navigate and secure is indispensable for a customer-friendly business. The seemingly simple act of transferring funds between accounts can take many forms. Quite predictably,there are several almost inevitable tradeoffs. Such as ease of authentication versus reliability and fraud protection, making the choice somewhat confusing to business owners. This article explores three key approaches to online billing and what intelligent billing means today.
Online Payments Provided by Banks
Bank customers with checking accounts are most often entitled to free online payment services as part of the package. When a bill is paid via the customer's bank or credit union, it's the respective financial institution that initiates the transfer of funds. Today, both websites and banking applications are widely used for this purpose. Banks compete in making their user interfaces as welcoming as possible. It facilitates online purchases and is likely to account for the great popularity of this approach. Another reason is that the services are mostly viewed as being "native" to the payment card and rarely involve additional mechanisms.
Bank-initiated payments are not free of drawbacks, though. Common problems include overdraft fees and underpayment to the payee where the customer does not have enough funds on their account to make a purchase. Depending on the bank, the method might also lack flexibility and become cumbersome when maximum security is desired.
ACH Debit Payments
ACH stands for Automated Clearing House Network, a system for automated payments that are great for long-term settlements associated with regular fund withdrawal. With ACH debit payments, you can pull the customer's money from their account as the potential payee. You thus have a fixed payment schedule, reducing the risk of late payments but not excluding the overdraft-related problems.
Just like with common bank payments, a lack of funds on the part of your customer might result in extra charges and/or underpayment to you. A lot of clients are wary of ACH payments because of the automation it offers, even though it saves time and effort.
Intelligent Billing: Third-Party Billing Services
Dedicated all-around solutions offering flexible automation as well as enhanced security are the intelligent alternative to bank and ACH payments. A wide range of tools can be incorporated in a third-party service along with time-saving features to produce an environment that doesn't feel and look overwhelming to your customers but brings security to a new level. These include:
user authentication
purchase verification
fraud prevention, and
chargeback management.
Ideally, broad customization provides for all necessary adjustments depending on what you offer to your customers.
Investing in User Comfort and Trust
Now that online payments are part and parcel of nearly any business activity, smart billing systems promise a great return. By investing in a trusted third-party solution, a business can improve its payment security while also becoming more accessible. In its turn, it can make customers happier and reduce potential security risks to both parties.
How to Find the Best Bookkeeping Service Online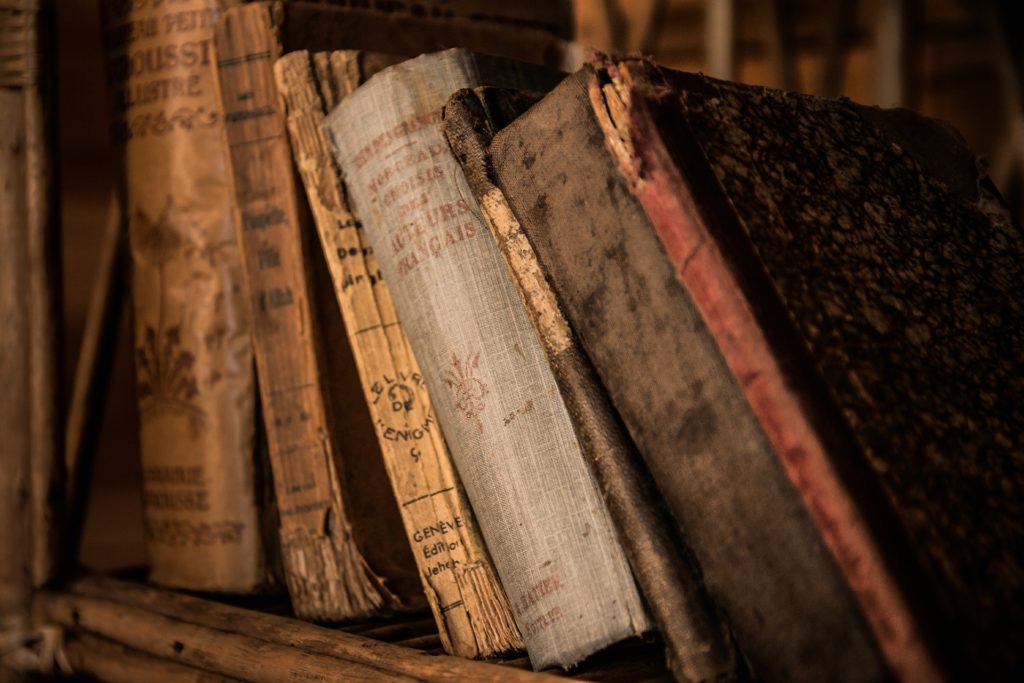 How to find the best bookkeeping service online? If your business involves handling finances and transactions involving money, then the answers to that question are almost within your grasp. For some, the answer might be as simple as opening a local branch of the accounting service that has been doing well for years. However, if you need a more comprehensive answer, such as tips on how to find the best bookkeeping service online, then your search will prove futile without a little education.
Online bookkeeping service is not as simple as it sounds. For starters, there is a huge difference between an in-house bookkeeper and an online-only bookkeeper. The former specialises in his job, while the latter has more general knowledge about bookkeeping practices. This difference alone makes it a challenge for even experienced accountants to decide whether they should hire a particular bookkeeper to work with them or not. In this situation, they can either choose to get someone else to do the job (which can ultimately be cheaper) or rely on professional bookkeeping services offered by smaller firms that might not have as much experience in this field.
Learn about the various bookkeeping services available
In order to find the best bookkeeping service online, it is advisable to learn about the various bookkeeping services available. This way, you can make the right choice when it comes to hiring someone for maintaining your books and records. There are several firms that offer a wide range of bookkeeping services, but not all of them are good enough. Here are some tips to help you choose the best bookkeeping service. The first thing to do when trying to find the best bookkeeping service online is to identify what kind of services the firm offers. It will be pointless if you end up hiring an outfit that specialises in accounting and bookkeeping only. A lot depends on the scope of their business. You have to find a company that has expertise not just in bookkeeping but in other accounting fields as well. Make sure the firm covers other fields, too.
You will find some online bookkeepers who charge their clients a flat fee for maintaining their books and accounts. 
These can be useful because they allow their clients to focus solely on the technical aspect of maintaining their accounts. However, the flat-fee price also highlights the fact that these companies are not very transparent about their rates and terms, so you have to do some research before getting tied down to any one particular firm. The best way to find the best bookkeeping service online is to seek recommendations from people you know and trust. Visit numericeight.com.au to learn more about their services. 
Make sure to do your research
One of the most important things you can do when you are looking for the best bookkeeping service online is to find out what specific package the firm offers. For instance, some charge a flat fee for the entire service, whereas others offer different packages depending on the size of the job they have to do. This means you have the option of choosing the package that will best fit your budget. Of course, the more money you spend on the hiring fees, the more reliable and competent the firm becomes. Thus, you will have more chances of finding a good one. Another important thing to consider when you are trying to find a reliable bookkeeping service online is the level of communication and support offered by the company.
Consider hiring a company with great customer service
If you do not know much about what kind of customer support a particular company offers, then you should ask for reviews or testimonials from past clients. You can also read through the website of the company and get to know more about its services before you sign up with them. This is a great way of learning more about the company's reputation as well as how efficient their bookkeeping service online is. Once you learn more about a particular company, it would be easier for you to find out whether they are capable of delivering what they promise on time. If not, then you can always move on and look for better options available to you.
7 Things to Understand Before Applying for a Personal Loan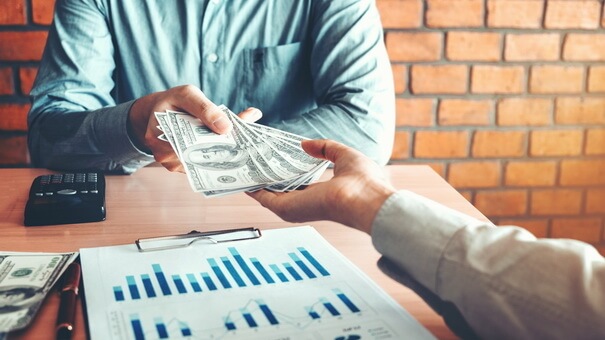 Personal loans can be pretty hectic if you don't understand the terms and conditions of applying for one. Taking a loan based on a cold email or call might end you up with some problems. Trust only a certified money lender with a solid reputation and positive reviews.
Hence it is essential to learn some things about a personal loan before applying. Start by understanding what a personal loan is.
What Is A Personal Loan?
A personal credit or loan refers to a type of low-interest finance offered by banks. Individuals often take these loans to pay off high-interest loans or even make big purchases on credit.
Personal loans can be used for whichever reasons you want, unlike home loans, which must be utilized to buy a home. This is the reason that personal loans are prevalent throughout the world. Here are a few things to check before applying for this loan.
Check the Cost
Banks provide loans to anyone with a good credit score, but they put some charges over giving the loan. There are different types of charges that banks levy on a loan to make a source of income for themselves and check the person's credibility. Before you take a personal loan from a certified money lender, you need to understand all the charges and costs involved.
Here are some general costs you should understand.
These are the charges a bank takes to process your personal loan request. Usually, banks and all leading money lenders take around 1-2% of the loan amount as the processing fee.
Usually, you'll consider taking a personal loan to fill up monetary gaps for the short term. If you have an anticipated income and want to wind up the loan before its tenure gets over, you should consider the prepayment fees.
Always choose a money lender who has a lower prepayment penalty. This will help you to exit a loan whenever you wish to pay full and exit.
If you don't have a constant source of income, and there are chances that you might miss EMIs, you should check and understand this charge. Banks and money lenders levy late payment fees when you pay your EMI late or you miss out on the date. Choose a personal loan provider who has minimum late payment charges, as this will save you from incurring overhead costs.
Understand Your Needs
If you are going to apply for a personal loan, understand your needs before. You might need just $1500, but some moneylenders will insist you take a loan of $2000 as a round figure. This extra $500 will be spent on useless stuff and will keep you in the loan cycle for a longer time.
You can save yourself by getting loans only for your needs. Don't overdo a loan even if it is ready to sanction.
Understand Other Options
While you are thinking of taking a loan, you should check out the whole market before getting the loan sanctioned. When you research the market, you'll notice that some money lenders are charging more interest rates, whereas some charge minimal rates on the same amount.
Don't take a loan based on the lender's promises, do your research and only then take a loan. Otherwise, you might end up paying high interest on a minimal amount too.
Keep a Good Credit Score
Maintaining a good credit score is important. A credit score is an evaluation of your financial well-being. It helps you get loans faster and at cheaper rates. If you maintain sufficient balances in your accounts and pay off all your credit card bills at the time, you'll have a fantastic credit score.
Moreover, a certified money lender provides loans to people with good credit scores without asking too many questions. Hence the disbursal process is also fast. You will get a discounted interest rate as well as a more extended period to repay your personal loan.
Check If You Can Get Overdraft
Banks usually provide overdraft facilities to people with a better credit score. If the amount you want as a loan is not much, you can get an overdraft from your bank if you are eligible.
Before you send an application for a personal loan, check if your bank allows an overdraft facility on your account. If your bank allows an overdraft, you can get a loan at a significantly lower interest rate, and you can pay it according to the bank's rules. Also, you'll only pay charges for the time you keep money with you.
Always do proper research about every money lender or bank's terms and conditions before you sign up for a loan. If you understand the above things well, you'll be able to find a personal loan at significantly lesser interest rates.
Why Feather Flags Assist And Support The Real Estate Agents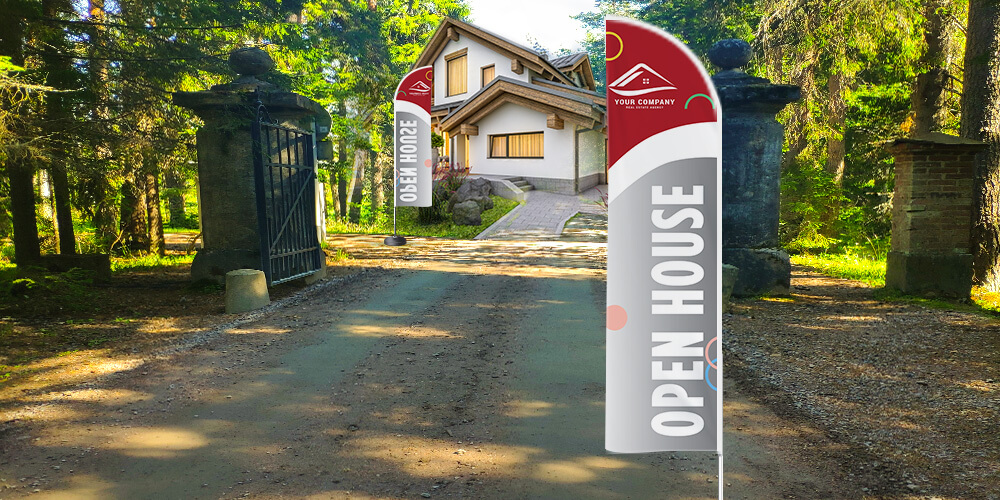 As a real estate agent, one of the significant options to consider is letting people know that you are all set for an open house. However, the aim is to be heard and seen in your locality. The real estate agents need to market their existence and let people know about the residential and commercial properties. One of the biggest reasons why real estate agents need to focus on flags is primarily due to its presentation.
Why feather flags for real estate agents
Investing in a feather flag provides the real estate agents the best value for money. Read the following points to discover more.
With a flag advertisement, you can encourage more people to visit your office and learn about the company prospects.
The size of the feather flag creates an edge for the agents who may not be able to rely on small signs at the corner of the streets to promote their business.
The real estate agents can easily print the flags with different themes based on the requirements of the business.
The feather flag can be easily dissembled and assembled making it an easy option for people who need to carry them to varied locations to promote their business.
You can customize any size of a feather flag to bring your business to the limelight.
For real estate agents, one of the primary aspects to keep in mind is accessibility and a feather flag meets the requirements of customers appropriately.
The feather flagsmarked with the message of an open house are visible from a distance, and the only thing that the agents need to care about is while choosing the fonts.
The feather flag contains similar information you may incorporate in a yard sign but the big-sized letters make it easy and better for the onlookers to decipher the offer of the agents.
The real estate market comprises severe competition. Therefore, the agents need to go for the right mode of advertisement for people to spot them with ease.
Affordable and effective
One of the major aspects of advertising is maintaining parity between the cost and the purpose. Every business needs to follow a budget when picking the marketing tools and this is where the feather flag stands out from the rest. With thee flutter flags, you need not worry about maintenance and all you need is a one-time investment. If you are new in the world of real estate, setting up arrow of flags convey the appropriate information to customers.
Services for keeps
One of the reasons you need to consider the option of a feather flag is that it offers services all the year round and provides exposure to your business.  The portability of the flags makes them appropriate for business advertisement. Moreover, it is easy to set up the flag at varied locations. You can customize the flag with different colors and texts and insert the name of the company and the phone number on the flag.
The feather flag leaves room for endless creative elements and you can print designs to grab the attention of customers.