How to Start an E-Commerce Business: A Step-by-Step Guide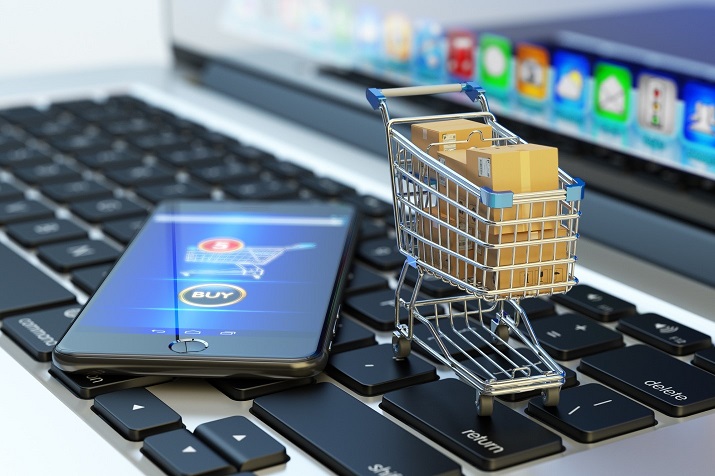 Thanks to the pandemic, e-commerce businesses are at an all-time high.
According to Shopify, the lockdown has had a positive effect on companies using direct-to-consumer sales. To stand out in the crowd of newcomers, online brands have invested in personalized experiences to increase the amount of returning customers. Customer retention is crucial as the cost of acquisition rises.
You can use this information to improve your startup. Keep reading to learn how to start a successful e-commerce business. Here's a step-by-step guide.
Research and Choose a Niche
Research is one of the most critical tools to opening your e-commerce business. You'll need to start with the market and consumers. Find out what's trending, what's on the rise, and what consumers are saying.
You need to decide if your niche will be physical or digital. You can choose between offering products, services, subscriptions, or something else. Depending on your choice, you'll need to figure out the best way to deliver.
Competitors will always be in the space. Instead of avoiding them, let them motivate you more. Research what the competition is offering and figure out what you can do to draw consumers to your site.
Register the Business
Once your business model is created, you can choose a name for the company. Consider your target audience and niche when picking a name. Once you've narrowed down ideas, perform an online search to ensure it's not already claimed.
Register your operation as an LLC, sole proprietorship, general partnership, or corporation. You can start under your name as a sole proprietor or general partnership. Depending on your local regulations and number of employees, you may need to obtain an EIN.
There are times when you may need permits and business licenses to operate. It comes down to what your services are and the regulations surrounding them. You'll need to check your state's requirements before opening.
Pick a Platform and Create the Company Website
Many platforms provide the option to customize the online store to be user-friendly. You can accept payments, manage inventory, ship, and more with all-in-one software. Some of the popular choices are the following:
Shopify
Magento
WooCommerce
Squarespace
The company's website will be the face of your brand. The domain should closely match the name of the e-commerce business. To increase traffic, you'll need to build something easy for consumers to navigate.
Create and Share the Product List
After you've registered your business and created your website, you need to think about products. The first question is how you'll fulfill orders. You can use all-in-one software to find and source your products.
When selling your own products, you'll need to figure out the cost and turnaround time for stock. If you're sourcing from a distributor, you'll need to focus on shipping times and costs. No matter which you choose, think about the consumer.
If you're providing services, you can list the options on your website. You can use the website as an opportunity to gain new leads. Some platforms make it easy for consumers to book services and quotes online.
Advertise and Market Your Brand
Marketing and advertising begin before the online store opens. By creating a buzz early on, you'll increase your chances of pre-orders and sales. You can create a mailing list to advertise opening day specials.
After your e-commerce business launches, you'll want to expand your marketing efforts. Optimize your website's SEO and utilize other tools provided by your platform. Word of mouth, advertisements on social media, and Google analytics are some of the standard options.
As time goes on, you can adjust your marketing efforts. Use your tools to figure out who your target audience is and where they are. You can use the information to improve digital marketing strategies and advertising. Or you can hire a good agency for ecommerce ppc management.
Become a Crowd Favorite Online
Customer retention is critical for an e-commerce business. Start by selecting a design that's pleasing instead of an outdated appearance. Remember to have enough server space to handle the potential surge of customers.
Once you've created your website, you should create a mobile version. Many consumers will access your store from their phones. Creating a mobile site may help turn some of the online traffic into more sales.
To become a crowd favorite, focus on becoming a trustworthy brand. Offer outstanding customer service, competitive pricing, and high-quality results. The more you improve your e-commerce business, the better reviews your company will receive.
Other Tips for Starting an E-Commerce Business
When you open your first e-commerce business, you should focus on keeping everything as simple as a demo. You can use the beginning to figure out your target audience, negotiate costs, and refine your brand before expanding. Once you've mastered your brand, you'll want to ensure you have a platform that can handle the expansion.
When you're ready to increase your acquisition rate, you should share your business across multiple social media and sales channels. The goal's to make it as easy as possible for consumers to find and purchase from your company over competitors. Facebook, Instagram, Amazon, and other platforms make it simple for you to connect your business with customers.
Discover where the frustration and engagements are on your e-commerce site to help you understand where you can improve user experiences for enhanced loyalty, conversion, and sales. There are online tools you can invest in that will score and expose flaws on your website. Perhaps, you can consult Placewise to incorporate expertise and good points about your eCommerce platform. These solutions will help you understand how your online store's affecting loyalty and sales.
Take the First Step to Success Today
You can use what you read today to get started on creating your online store. This step-by-step guide will provide you with the information you need for starting an e-commerce business. Visit your state website to learn local laws and requirements when it comes to starting your company.
We feature the top business content for entrepreneurs and small business owners. You can read about advertising, businesses, marketing, services, and other topics on our website. Explore our blog longer for additional tips, tricks, and advice.
4 Common Reasons for Selling a Business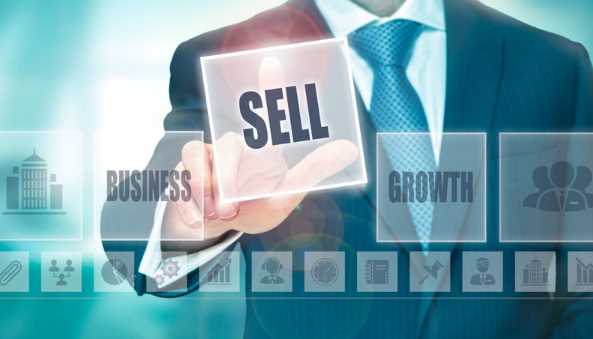 Did you know that approximately 78% of small business owners want to sell their small businesses to fund their retirement? However, selling a business is not an easy decision. There's paperwork to complete, property to sell, and, sadly, employees to let go.
If you want to sell your business but aren't sure it's the right decision yet. Don't worry; you're not alone. From declining sales to burnout, we've investigated some of the biggest reasons that made a business owner sell their beloved business.
Now, are you ready to get started? Here's a quick look at selling a business:
1. Declining Sales
A decline in sales is one of the most common reasons why owners decide to sell. Although, keep in mind that reduced revenue is not always your company's fault. Sometimes it contributes to reasons outside your control like a bad economy, high jobless rates, or global health concerns.
If you're experiencing a decline in sales, try and understand the root of the cause and see if it can be managed or even if you want it fixed. After all, sticking it out can lead to frustration, possible financial hurdles, and not to mention burnout. So, think about what you want and whether you want to sign away your business or fight to keep it.
2. Partner Disputes
Partners can push you to think big, but they can also push you the wrong way. If you and your partner are having recurring disputes about the future of the business, that's a red flag.
Partners should always be on the same page when it comes to a business's future. Furthermore, if you feel disrespected or not listened to, you should deinvest with that partner and part ways.
Now, you may be thinking, what's next? Well, you really only have two options: you can find another partner or sell the business altogether.
Depending on your situation, it may be easier just to find another partner. However, if you already have a decline in sales and have lost interest in the business, it might be good to sell the business to someone who can make it profitable again.
3. Financial Reasons
Even a profitable business makes a few financial hiccups here and there; however, these mistakes can lead to serious difficulties. For example, if you over-invested in a project, you could be left with a large amount of credit card debt, or worse, you could face bankruptcy. If you're experiencing these financial difficulties, your best bet might just be to sell.
If you're on the fence, check out fusionadvantage.com; they can help you understand what your business is worth.
4. Burnout
Okay, let's be honest no one likes feeling burned out, certainly not a business owner. However, if you begin feeling overly exhausted or stop receiving enjoyment from your work, that's a for sure sign you should sell. Coupled with declining sales and partner disagreements, it's time you think about your future away from your business.
Reasons for Selling a Business: What's Yours?
There are many reasons to sell a business; however, the question remains do you want to? Whether it be for financial reasons or partner disputes, there could be a thousand reasons why you should or shouldn't sell, but the decision rests solely in what would make you happy.
So, are you ready to let go and start anew, or do you want to hang on to your business for a little longer? The best advice anyone could give is to find what will make you happy, so don't wait; discover your happiness today!
Now, for more information about selling a business, visit our website. We look forward to helping you!
How to create a GST invoice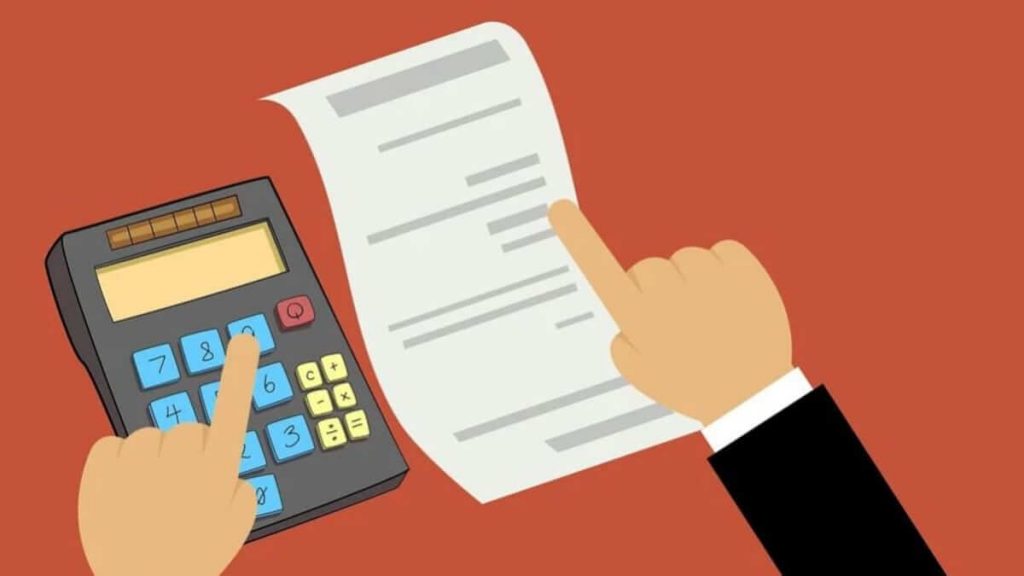 What is a GST invoice?
A GST invoice or a GST bill is basically a list of all the goods or services that you or your company delivered and the payment that you expect in return for it. A GST invoice is mandatory if your business is registered under the GST and you must issue it while providing services to your clients. Invoice related decisions of the GST are taken by the chairman of the GST council along with other members of the council under the GST act.
To create a GST invoice you must be aware of the fields that your GST invoice should mandatorily have:
    The name of the customer
    The invoice serial number
    The invoice date
    The shipping address
    The billing address
    If the customer is registered then the customer and taxpayer's GST number (GSTIN)
    If the customer is not registered and the total value of the invoice is greater than Rs.50000 then your invoice needs to have the following information:
    Name of the recipient
    Address of the recipient
    Delivery Address
    Name of the destination state
    Name of the state code
    The place from which the supply is to be made
    HSN code or the SAC code
  Details of the item: should include things like description, quantity along with a unit of measurement of the good and the total value
  The taxable value
  The discounts
  The rate of taxes
  The amount of taxes (IGST, CGST SGST)
  Is the GST payable on a reverse charge basis
  Signature of the supplier
Note: Reverse charge basis means that the liability to pay the taxes lies on the recipient of the goods or services and not on the supplier
You can create a GST invoice in excel using these values and print them in pdf or you can just use one of the countless online tools for it.
For the supply of goods three invoices need to be issued:
      Original for the recipient of goods
      Duplicate for the transporter
      Triplicate for the supplier
For the supplier of services
      Original for the recipient
      Duplicate for supplier
When should the invoices be issued?
According to the GST act, there are different timelines for different kinds of invoices:
      Goods (if the supply of goods is one time): on or before the date of delivery
      Goods(If the supply of goods is recurrent): On or before the issue of account statement
      Services: within 30 days of the date of supply of services
      Services(Banks and NBFC): Within 45 days of supply of services
What is GST E-invoice?
E-invoicing an electronic validation process by the GST Network (GSTN) and has been approved by the GST council in its 37th council meeting. It helps ensure that the invoices that you have generated are valid and meet all the requirements to be used for processes like bill creation or GST return filing. Hence it is a way to verify different kinds of invoices from different accounting software based on common parameters.
Things To Follow While Conducting Virtual Business Meetings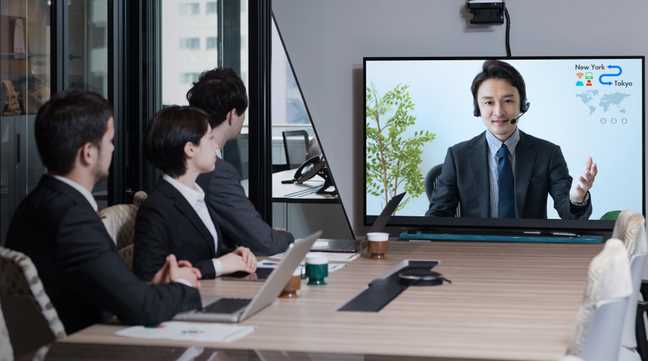 Work from home has become the new normal after the covid-19 pandemic. With this, all the meetings, training, work sessions are all conducted virtually. But are you conducting the meetings perfectly?
Does this happen with you that in the middle of the meetings your family member starts talking to you or passes by? Or your kids are crying in the background while you are in the middle of the meeting?
All these cannot be completely avoided and some compromises need to be made, but many things can be improved. It's called online meeting etiquette. By following primary meeting protocols, you help your colleagues and organization in completing the meeting agenda on time and become more focused during the meetings.
So here, we bring to you some important online meeting Dos & Donts to assure high productivity and professional remote work culture:
Dos:
Arrive at the meeting early at least 15 mins before, as there may be a lot of things that can go wrong at the last moment. For example, your laptop hangs up or you may be unable to connect to the audio. Joining early will give you some buffer to fix all that up. Don't wait for the last minute to join.
Setup Everything Before The Meeting
If you are the presenter, be ready with all the setups beforehand. It is quite frustrating for the audience to wait for you to the setups, and open the documents while the meeting is on. It also creates a bad impression and shows that you were not ready.
If a large group of people is attending the meeting, select the mute by default option. A lot of people forget to put the call on mute and then you get to hear various background noises and interruptions that disturb the whole meeting and the presenter. You can unmute them all in the question and answer session and when the whole meeting is about to come to an end.
Make sure you don't fidget or multitask when the meeting is in progress. You may unknowingly unmute yourself or press the screen share button to embarrass yourself in front of a large audience. And trust us, there is no undo or going back from this shame!
Check Your Laptop/Desktop Background
If you are the presenter or asked to present anything and you have to share the screen, it will be quite humiliating if your Netflix is opened in the minimized tab or you have a wallpaper that is not ethical to keep as per the office norms. Hence make sure that you check your system background and minimized tabs before you share the screen.
Don't try beating around the bush. This will waste your time as well as the time of the audience. They will lose interest and you may miss the important point that you were supposed to make. Hence stick to the agenda and cover all the objectives that you have jotted down for the meeting.
It is very common that you may lose your concentration from an online meeting if it has been going on for a long time. But try to be as attentive as you can. If someone from the meeting asks you any question or your suggestion and you are completely lost, won't that be embarrassing?
Conclusion
After the companies have started moving towards remote working culture due to the covid-19 pandemic, online meetings have increased tremendously. Just because you are not in the office, there are some professional etiquettes you should follow to maintain a good reputation. Following all the above-listed points and using LMS software like paycom will help you be a pro at conducting and attending online meetings like an expert. Don't believe us? Check the paycom reviews yourself.
Also, let us know in the comments, what troubles do you go through while attending office meetings from home.