Keep These Things In Mind When Choosing A Sensor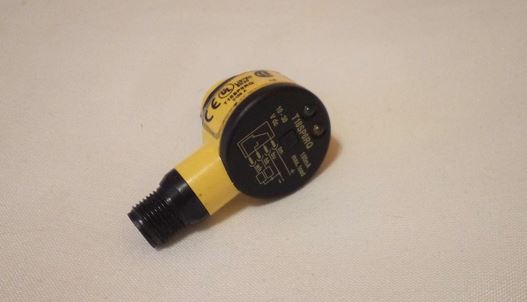 When selecting appropriate sensors for various machinery and programmable controllers, great attention to detail is required. Almost every modern machine that has to be serviced or updated has exact data retrieval requirements. Its obvious that not only does the device have its own set of needs, but so do the CPU and modules that govern the system. As a result of this diversity, an extensive range of sensors are available, each one built for a specific purpose and delivering a distinct data configuration. Some of the most important factors to consider when choosing sensors for any application have been discussed below.
Precision And Accuracy
These two names are not interchangeable, even though they are frequently used interchangeably. Precision relates to the sensor's ability to detect minute changes. In contrast, accuracy relates to how near the sensor reading is to the genuine value. (A temperature sensor measuring boiling water at 97.53°C, for example, has excellent precision but low accuracy.) A specific instrumentation system's accuracy and precision must be adequate for the system's needs. A high level of precision might create the appearance that the reading is also exact. It might cause the system to identify noise instead of the required data. A sensor with higher accuracy than needed will be more expensive and difficult to use correctly than one more suited for the measurement. Furthermore, faults that occur throughout the system have an impact on both accuracy and precision. Transducer error, wiring, signal conditioners, and the gauges or converters used to read the value all introduce their own mistakes into the system, which must be recognized before choosing the suitable sensors.
The Setting In Which The Sensors Will Be Employed
Failure to pick the most appropriate sensing principle/technology for the task and to neglect to examine the complete range of predicted operating circumstances are two of the most prevalent faults in sensors for HVAC systems applications. Although a capacitive proximity sensor may detect metals, an inductive proximity sensor is a preferable choice in general. Sensor performance can be influenced by ambient light, temperature, dirt, vibrations, and other factors. Installing a sensor rated for a maximum temperature of 70 degrees C in an area where temperatures can reach 85 degrees C or more significant is an example of neglecting to consider operation circumstances. In this instance, the sensor may fail prematurely or operate inconsistently, such as locking on or off. In addition, when utilized with accessories intended to safeguard the sensor, the sensor's life can be prolonged in severe settings.
Forewarning
Sensors that give a constantly varying output signal, either analog or digital, are becoming increasingly popular as an upgrade or supplement to discrete on-off sensors. Much greater degrees of operational sophistication, such as defect prediction and statistical process control, are enabled by continuous sensor output signals. Machine controllers can warn operators of impending difficulties by analyzing sensor data before they become an issue. A stamped part's bend angle, for example, might be measured using an optical analog sensor. The sensor will identify if the bend angle begins to wander beyond a set +/- tolerance. The machine controller tolerance restrictions will inform the production team before faulty parts are created.
You should be able to choose the best sensors for HVAC systems if you follow these instructions.
Surprisingly Nice Mac Functions for Daily Use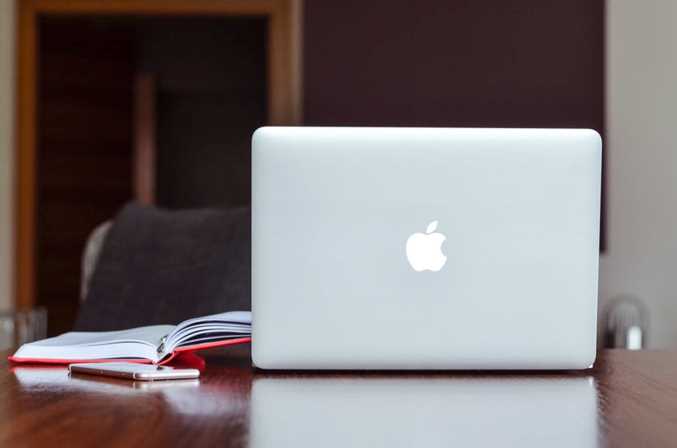 Did you know that in the third fiscal quarter of 2021, Apple made a whopping $8.8 billion on Mac sales alone? That's a significant increase from its $6.5 billion Mac earnings from the same quarter of last year.
All that shows how more and more people are choosing to live the Mac life. Apple's computers, after all, boast some of the niftiest technological advancements. Best of all, many of these convenient features are perfect for daily use.
To that end, we created this guide listing some of the best Mac functions you should take advantage of every day. Read on so that you can make the most out of your sleek, user-friendly Apple computer.
Nifty Dictionary
Were you aware that there are over one million distinct English words? Or that every day, people from all over the world create about 15 new words?
That's a lot to learn, but the good news is that your Mac's Dictionary app can help.
The Dictionary App is the built-in dictionary that comes with all Apple Mac computers. Like every other dictionary, it's a collection of words and their definitions. In addition, it contains descriptions of phrases and even entire Wikipedia articles.
What's more, you can access Dictionary whether you're offline or online. You can also add other Dictionary sources, even those in different languages.
You can find the Dictionary app in Launchpad, but you can open it via Spotlight, too.
Search With Spotlight
Speaking of Spotlight, it's the search software built into all Apple macOS and iOS devices. It indexes all items and files on the system, allowing users to locate them quickly with a search bar. Moreover, you can use it to look up basic word definitions and even basic math.
There are two ways to access Spotlight: one is via the menu bar, and the other is by using Mac keyboard shortcuts.
Spotlight appears as a magnifying glass icon on the menu bar; the field is at the very top of your screen. Clicking on that icon should bring up the Spotlight Search bar. If it's not there, you can add it via your Dock & Menu Bar preferences.
You can also access Spotlight anytime by pressing the command (⌘) and spacebar keys. Once the search bar is up, you can look for apps, calendars, contacts, documents, and other files on your Mac. If you have Siri Suggestions enabled, it can even give you the latest weather events, sports, and news.
Get Flight Updates Straight From Mac Messages
If you're looking for information on how to track a flight Mac Messages has you covered. That's because your Apple computer's messaging app comes with a built-in flight monitor. It's an interactive map that provides current status details on airline flights.
You need to have received a message containing the airline name and flight number, though. So long as you have this, you can open the interactive flight tracking app straight from the Messages app. Just click or Force Touch the flight information, and the Flight Tracker window should pop up.
Locate Your Other Apple and Non-Apple Devices
In one survey, 33% of respondents said they lose or misplace their phones at least once a week. More than one in four also admitted to losing or misplacing their cars and keys at least once a week.
If you tend to be like those folks, it's best to start using the Find My app on your Mac. With this, you can locate your other Apple devices, such as your iPhone, iPad, iPod, Apple Watch, or AirPods.
What's more, Apple gave this technology a few updates, so it now works with third-party brands. These include Belkin and its earbuds, as well as Chipolo and its item tracker. So, if you have the Chipolo tracker, you can also find your keys attached to this product.
To enable Find My on your Mac, turn on your computer's Location Services and activate the Find My app there. You can then set up the app via iCloud under System Preferences. From there, you can launch Find My using Launchpad to add your other devices to the list.
By the way, if you're family and friends use iPhones, too, you can also track them using Find My.
Share Files Across Your Apple Devices
Aside from the Find My app, another iCloud service you can use daily on your Mac is Drive. With Drive, you can share documents, files, and folders across your other Apple devices. You can even share Calendars, Numbers, Pages, and Keynote files.
All changes you make to the shared data would then reflect on the rest of your synced devices.
For example, suppose you create a new note using your iPhone's or iPad's Note app. If you've enabled iCloud Drive on these devices, then you can access all your notes via your Mac's Note app. The same goes for photos and videos you edit on your iOS device's Photos app.
Make and Take Video Calls on Desktop
The video calling and conferencing market is at an all-time low, spiking by an estimated 110.3% in 2020. There are dozens of these third-party apps you can download to your Mac, but it also has one built-in: FaceTime.
If you enable FaceTime on your Mac, you can make video calls to other macOS and iOS users using your computer. If someone wants to FaceTime with you and calls your iPhone or iPad, you can also take the call using your Mac. This is super helpful if you want to talk with the other person (or people) for a while but don't want to tire your hands out.
Take Advantage of These Nifty Mac Functions for Daily Use
As you can see, there are loads of Mac features and services perfect for regular or even daily use. Some of the best ones are under iCloud, so make sure this is one of the first apps you enable on your Mac. Lastly, don't forget to put Spotlight to good use, as this can make your search tasks far simpler and faster.
Looking for even more useful technology or even health and lifestyle hacks? Browse our up-to-date categories for other informative guides like this then!
Credit Card Protection and Credit Safety Tips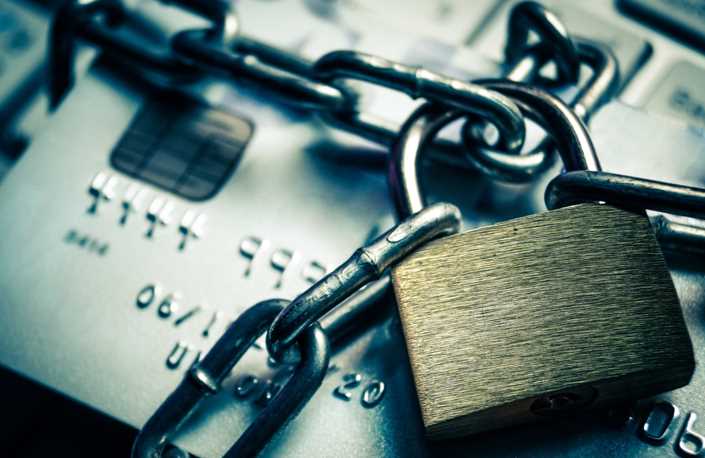 Having your credit card information stolen is one of the scariest possibilities out there. If you don't have any backup bank accounts or savings to speak of, your credit card holds the key to most of your money.
This is the case for a lot of individuals. It's important to work on your credit safety to ensure that this information is kept in your hands alone. We're going to look over a few credit card safety tips that you can use to prevent identity theft.
Let's get started.
Key Tips for Credit Safety
The first thing you should do is consult with your bank about any security features that they offer. You can typically turn them on or off, and they might not activate them unless you tell them to do so. Most banks offer consumer protection options, so be sure to take advantage of them.
On the physical card itself, make sure that you sign the back of it as soon as possible. This is the first line of defense as it gives you some mark of personal ownership if the card gets into someone else's possession.
Your bank might also be able to notify you any time there's a kind of suspicious activity on your card. Make sure that those notifications are turned on and you get alerted whenever they occur.
Beyond that, make sure that you set up your bank account information with strong passwords that wouldn't be easily guessed. Ensure that they're not duplicate passwords or pins of any kind.
Even if you've had luck using the same passwords and pin numbers throughout all of your other logins, make sure that your bank account information is distinct from your other information.
Write it down on a piece of paper and keep it in a safe place in case you forget it.
Online Shopping Safety
A big trouble area for a lot of people is online shopping. We input our card information to shady sites and hope that nothing will happen. It's something that we all do, especially if we're trying to get great deals or find products for as cheap as possible.
If you can, though, do your best to only use reputable sites. If you can stick to sites that are used by massive numbers of people, you'll reduce the chance that you're being scammed.
Further, try to keep your payment information stored on as few websites as possible. You should be safe storing that information on websites like Amazon, but smaller sites don't need to know your information.
If you want to maintain a sense of ease, you can store your card information on your iCloud or Google account and it will populate into areas where payment is needed.
That way, you can add your card information with a single click and you don't have to worry about that information being stolen from unprotected sites.
Security Breaches
It isn't always that you're getting scammed by a website that you're shopping on. More often, sites with little or no security get hacked and the information from users on those sites is harvested.
This can happen to massive websites just as well as it can happen to the little guys. So, it's important to try and keep as little information on these sites as you can. If you have password and login information, make sure that you don't have the same passwords that you use on other websites.
In particular, don't share the same password on insecure sites as you do on your bank online bank account.
Modern bank accounts will often notify you if your information has been involved in a security breach. Further, your phone might have all of that login information stored within it. When you have your login information stored in the iCloud, for example, you will be notified when a site you use has been breached.
In that case, don't wait to change that information. Once you get that notification, it's important to go ahead and change your password and on those sites right away.
Monitor Your Accounts
It's also possible that someone has your account information and is using it in small increments. One strategy that scammers use is to gather the card information and use it little by little to set the precedent for your account.
That way, the transactions might not come up as suspicious to the banks.In any case, though, these transactions will be visible on your account statements.
If you're still using paper statements only, make sure that you set up an online account and get access to your account information online. When you have an online account set up, you can look at all of your transactions as they occur.
Further, you can get notifications whenever your card is used so that you're aware of everything that happens in real-time. This is one of the best ways to make sure that you're not receiving any false charges on your card.
When you do notice a charge that wasn't your doing, make sure to call the bank, alert them of the specific transaction, and have the card turned off so that you can get a new one.
Stay on the Safe Side
There's no harm in being overprotective of your information. If you suspect that there's suspicious activity on your account, don't hesitate to call your bank or have your card turned off.
There's no harm in doing this. The harm comes when you're actually hacked and someone takes your information. It's best to trust your gut and be more suspicious than you have to.
All that will happen in that case is that you cancel your card without reason and get a new one a few days later. The worst thing that could happen is that someone gets your personal information and lays waste to your credit and your bank account.
Want to Learn More About Identity Theft?
Hopefully, our look at credit safety was helpful to you. The ideas above should be a good foundation for safe practices when it comes to protecting yourself online.
There's a lot more to learn, though. We're here to help. Explore our site for more insight into credit protection, online shopping safety, credit safety, and more.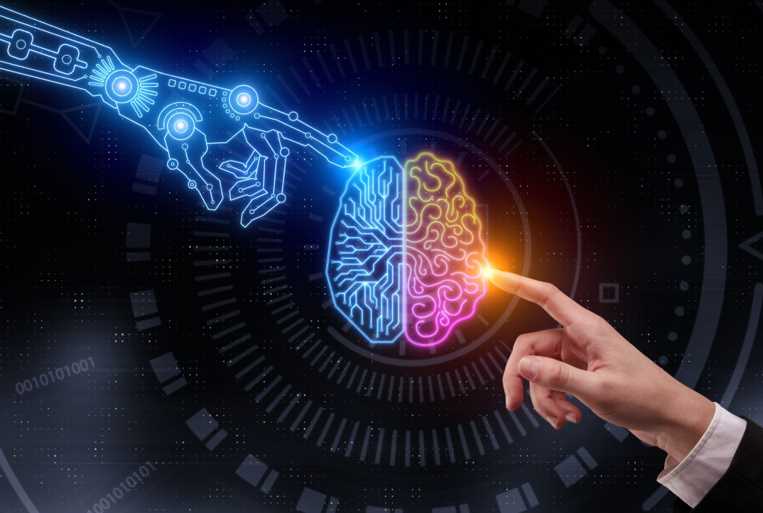 Australian Iphone Developer and AI are almost running together hand in hand. There is a great deal of consensus that AI is far more important than electricity itself. AI will change how humanity functions as a whole. Many in Iphone App Development are aware that AI offers a huge potent benefit to the target audience that it is changing even how Apps function. For instance, AI is used in Apps to gather usage statistics and how it can be developed better to offer an ideal user experience. As we all know, Apps are widespread today, and are part and parcel of our day-to-day lives.
AI Is The Future
AI has also helped in the curation of Jobs. This has only served to provide the right list via a filtering process. This is known as the use of a recommender engine. The latter can be found in Apps like Netflix, Amazon and Uber. Yet this is not all. AI is also used in healthcare where technology is used in the discovery and identification of disease. There is also the use of virtual nursing assistants who do the whole process of monitoring the patient. Data is analyzed to help create a more personalized experience.
Other areas where AI is of use is in the transportation industry. While autonomous cars are present, Uber and Lyft are just two apps that use AI to help with a better travelling experience. Also, take the field of education where textbooks are digitized and virtual tutors can assist human instructors. The potential for AI to change how we work, function and live knows no boundaries. It is a matter of observing the present changes that will lead to a more tech-oriented future.
So we know that AI will be an important development in future. But we also know that it could potentially disrupt a lot of industries and lead to a lack of jobs. But what actually happens is that humans will need to change the way they work or even learn new and useful skills so that they don't become redundant. This is the only impending doom and gloom visual that beckons from the future. Still for all, careers will evolve and what we will see happening is AI and humans working in tandem for society as a whole.
Conclusion
As shown, the AI revolution is sure to be as ever-present as electricity today. With so much data being present, there is no option but to let AI help us with all the number crunching that needs to be done. Not only has AI made its way into areas like journalism, banking, manufacturing and healthcare, but it has also served to make our daily life so much easier. Consider AI as a superintelligent entity that is sure to (at some point) do far better than us humans as well. The world (as of now) is running on a whole series of algorithms, and it is these advances that will serve us better in future.