Is PKT Cash Crypto A Pyramid Scheme?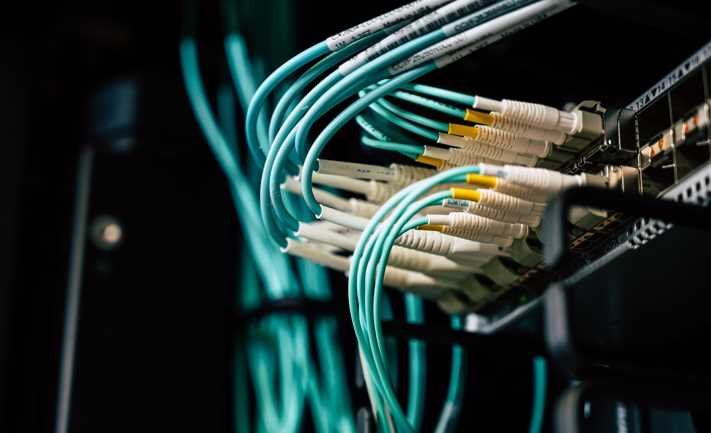 Pyramid schemes are all the same. Some friend of yours that you haven't seen since high school calls you or messages you that you haven't seen each other for years. They invite you to catch up over a cup of coffee or over dinner.
When they ask how you've been, they start the rehearsed talk where they're trying to make you a part of their multi-level marketing business. It's always presented in a nice package where if you join, you're going to make a lot of money fast. You just need to invite a few friends, and they need to invite some more friends.
The reason multi-level marketing scams are called pyramid schemes is that they resemble the monolithic structures that were built with a lot of labor. In Ancient Egypt, the pharaohs were the ones who controlled everything. Visit this page for more information https://economictimes.indiatimes.com/markets/cryptocurrency/crypto-as-commodity-what-does-it-mean-for-you-and-the-industry/articleshow/85892934.cms.
They were at the top, and then everyone else was working for them. It took a lot of hours to build a single one of those monumental buildings. Now, most people don't understand the basic laws of economics, and that's why they might be tricked into believing that getting rich is a quick process.
However, it takes a lot of time and effort to make something on your own. Speaking of pyramid schemes, most people are oblivious to the biggest one of all, which is fiat currencies. In one sense, it might be even good that most people don't know how the system works exactly because if they did, then the whole world would catch on fire overnight. Let's compare central banks to the top of a pyramid scheme and see how the systems are closely related.
Is the money we're using a scam?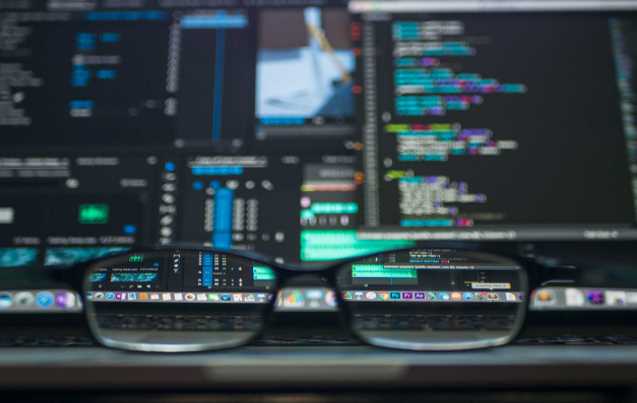 The people who profit from a pyramid scheme are the ones at the top. They make the most money at the expense of the people who enter last. Now, banks create money out of thin air. We used to work on the gold standard, but that's long gone.
At the moment, the main goal of the government, along with the central banks, is to suppress the prices of precious metals since they're the antithesis of fiat currency. The free market already decided that gold was the best option when it came to using money, and plenty of entrepreneurs still think the same.
The paper money that we use was meant to be an abstraction of the precious metal, making it easier to transact. It was never meant for the dollar to completely replace the yellow metal. Now that no one has the option to go to a bank and redeem an equal amount of gold as they have dollars, the central banks and governments have gained complete autonomy over the scarcity and the power that money can have.
They're essentially taking the money from the poorest people and quickly distributing it upwards. If you've paid attention to the news, you might have heard the term quantitative easing. This is the process where new bills are created by the push of a button.
Whenever something like this happens, the multi-level marketing scheme gains another layer. The levels at the top create the interest rates, and it's up to the people at the bottom of the money chain to repay it. If Robin Hood was to see this system, he'd want to fight it right away.
You might know that mathematically, every pyramid scheme must come to an end. What happens when everyone in the world is included. Well, the supply of fiat currency can increase, and it will continue to work as long as people remain productive and passive in their spending.
The things we're going to see in the future are higher taxes and a higher amount of inflation. One of the reasons for this is the choice to issue out stimulus checks which could leave the United States of America into a state of hyperinflation.
Is there a solution?
One of the best inventions of the 21st century is the digital representation of gold, which is Bitcoin. This is the genius solution to the entire monetary economy since it's going to destabilize the hold of the government and central banks. Each currency has the traits of a pyramid scheme.
The ones who adopted it first are going to have bigger rewards since they put their trust into the future. Well, the greatest thing about Bitcoin is that it's capped at 21 million units. There's not going to be a single one after that. This means that the rate of inflation for the next 130 years is going to be zero.
Compare that to the average inflation of the dollar, which can range anywhere from 2 to 7 percent per year. If we put all of the mediums of exchange on the free market and let it do its job, the only two options that would come out would be Bitcoin and gold.
The blockchain makes a level playing ground to earn pkt since everyone can take a look at what's happening. It's money that's scarce, and no one can steal it. This makes it corruption-proof. At the moment, it's controlled by the people, and governments can't govern it.
You can think of this invention as the philosopher's stone which can turn any metal it touches into gold. We can think of it as an agent of change which will revolutionize the monetary economic system back to the time where everyone had a chance.
Another revolution on the blockchain is the invention of PKT Cash, which is a project that wants to make the internet more accessible to everyone. Since Bitcoin is something that only works thanks to the power of the internet, the internet service providers can decide to shut it down.
This project aims for its users to use the same networks without relying on internet service providers. This will improve privacy, and there will be no restrictions when it comes to bandwidth. Thanks to the power of the blockchain, everyone can be a part of it.
All Forex Trading Indicators Guide in 2023: A Comprehensive Overview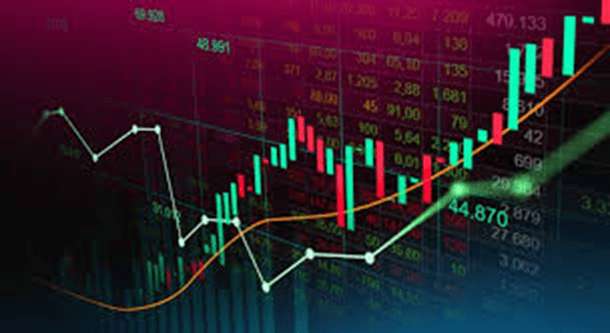 In the fast-paced world of forex trading, staying ahead of market trends is crucial for making informed decisions and achieving success. To accomplish this, traders rely on a wide array of forex trading indicators that provide valuable insights into price movements, trend direction, and potential entry and exit points. This comprehensive guide explores the essential forex trading indicators that are set to shape the foreign exchange markets in 2023, including the Acceleration/Deceleration Oscillator (AC).
1. Moving Averages:
Moving averages are fundamental tools used by traders to identify trends, support, and resistance levels. The Simple Moving Average (SMA) and Exponential Moving Average (EMA) are two common types used for assessing market momentum and smoothing price data.
2. Relative Strength Index (RSI):
The Relative Strength Index (RSI) measures the speed and change of price movements, indicating overbought and oversold conditions. Traders use RSI to spot potential reversals and confirm the strength of a trend.
3. Moving Average Convergence Divergence (MACD):
MACD is a versatile indicator that provides insights into trend direction and momentum. By analyzing the MACD line, signal line, and histogram, traders can identify crossovers and divergence signals for potential trade opportunities.
4. Bollinger Bands:
Bollinger Bands consist of three lines: the middle (SMA), upper, and lower bands. These bands help traders gauge market volatility and identify potential breakouts or reversals when price moves beyond the bands.
5. Fibonacci Retracement:
Fibonacci retracement levels help traders identify potential support and resistance levels based on key price retracement levels. These levels are drawn from the Fibonacci sequence and are widely used for setting price targets and stop-loss levels.
6. Stochastic Oscillator:
The Stochastic Oscillator assesses overbought and oversold market conditions, providing valuable insights into potential reversals. By comparing current prices to a range of prices over time, traders can gauge momentum and make more informed trading decisions.
7. Parabolic SAR:
The Parabolic SAR is a trend-following indicator that helps traders set trailing stop-loss levels. It appears as dots above or below price charts, signaling potential trend reversals when dots switch sides.
8. Average True Range (ATR):
ATR measures market volatility, helping traders set appropriate stop-loss levels and assess position size based on current market conditions. High ATR values indicate increased volatility, while low values suggest calmer market conditions.
9. Ichimoku Cloud:
The Ichimoku Cloud is a comprehensive indicator that provides a holistic view of price movements. It includes five components that collectively offer insights into trend direction, support and resistance levels, and potential breakout areas.
10. Acceleration/Deceleration Oscillator (AC):
The Acceleration/Deceleration Oscillator or simply Accelerator Oscillator (AC) is a unique forex trading indicator designed to reveal the acceleration or deceleration of a price trend. Developed by Bill Williams, the AC is an essential component of his Alligator Indicator system.
Acceleration/Deceleration Oscillator (AC): Unveiling Trend Acceleration
The Acceleration/Deceleration Oscillator (AC) is a valuable tool that complements the Alligator Indicator system developed by renowned trader and author Bill Williams. It plays a crucial role in revealing the acceleration or deceleration of a trend, providing traders with key insights into market momentum.
How the AC Works:
The AC measures the difference between the Awesome Oscillator (AO) and a 5-period Simple Moving Average (SMA) applied to the AO. The Awesome Oscillator, another indicator devised by Bill Williams, assesses the momentum of a market trend by comparing the 5-period Simple Moving Averages of the median prices of two consecutive bars.
Interpreting the AC:
When the Acceleration/Deceleration Oscillator is above the zero line, it signals an acceleration of the current trend, indicating an increase in momentum. Conversely, when the AC is below the zero line, it suggests a deceleration of the trend, with momentum declining.
Confirmation with Other Indicators:
For stronger trade signals, traders often combine the AC with other indicators, such as the Alligator Indicator and the Awesome Oscillator. Convergence of signals from multiple indicators can lead to higher probability trade setups.
Using AC for Trend Reversals:
The AC can help traders identify potential trend reversals when it forms divergences with price movements. Bullish divergences occur when the price forms lower lows, while the AC prints higher lows, indicating a possible upward reversal. Similarly, bearish divergences signal potential downward reversals.
Setting Stop-Loss and Take-Profit Levels:
Traders can use the AC to set appropriate stop-loss and take-profit levels, ensuring better risk management in their trades. Tightening stop-loss levels when the AC shows deceleration can protect profits, while setting take-profit levels during acceleration periods can maximize gains.
Conclusion
As the forex market continues to evolve in 2023, traders must equip themselves with a wide range of indicators to gain a competitive edge. The Acceleration/Deceleration Oscillator (AC) stands as an essential tool for unveiling trend acceleration and deceleration, empowering traders to make more informed and profitable trading decisions. By incorporating the AC into a comprehensive trading strategy, traders can better navigate the dynamic foreign exchange markets and achieve success in their forex trading journey.
Unlocking Global Markets: How Crypto Payments Drive Cross-Border Ecommerce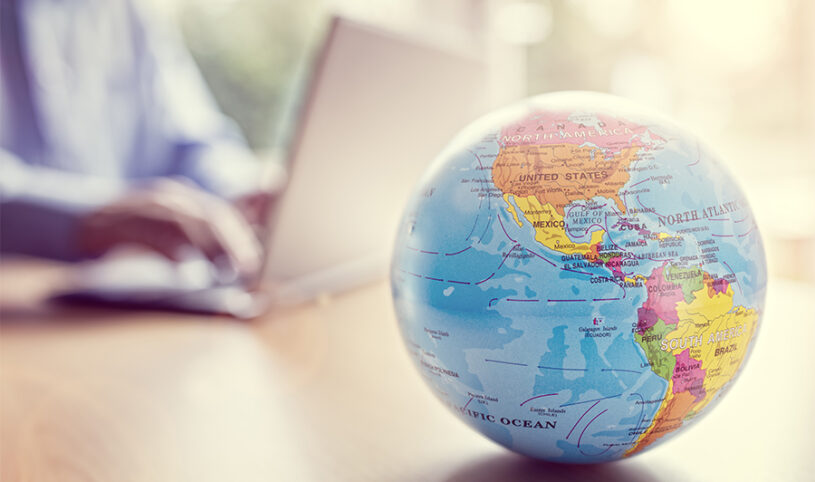 In the ever-expanding realm of ecommerce, cross-border transactions have become a significant driving force behind business growth. As companies aim to tap into global markets, the challenges associated with traditional payment methods can hinder their progress. However, the emergence of cryptocurrency payment options has opened up new opportunities for ecommerce to engage in seamless cross-border online business. In this article, we will explore how crypto payments are revolutionizing the landscape and empowering businesses to unlock global markets.
The Limitations of Traditional Payment Systems
Traditional payment systems, such as credit cards and bank transfers, have long been the standard for online transactions. However, when it comes to cross-border ecommerce, these methods present various limitations. High transaction fees, slow processing times, and currency exchange complications often lead to friction and dissatisfaction among international customers. Moreover, the involvement of multiple intermediaries increases the risk of fraud and data breaches.
Enter Crypto Payments
Cryptocurrencies, such as Bitcoin, Ethereum, and others, provide a compelling alternative to traditional payment systems in cross-border ecommerce. Here's how they are driving the transformation:
Fast and Efficient Transactions: Crypto payments enable near-instantaneous transactions that bypass the need for intermediaries. The decentralized nature of cryptocurrencies allows for peer-to-peer transactions, eliminating unnecessary delays and reducing processing times significantly.
Lower Transaction Costs: Cryptocurrencies offer cost advantages by eliminating intermediaries and reducing transaction fees associated with traditional payment systems. This cost-effectiveness is particularly beneficial for cross-border transactions, where fees can be exorbitant.
Simplified Currency Exchange: Cryptocurrencies function as a universal medium of exchange, transcending the complexities of traditional currency conversions. By accepting crypto payments, businesses can expand their customer base globally without the need to handle multiple currencies or rely on fluctuating exchange rates.
Enhanced Security and Privacy: Cryptocurrencies employ advanced cryptographic techniques that ensure secure and private transactions. The blockchain technology underlying cryptocurrencies provides transparency, immutability, and protection against fraudulent activities, fostering trust between buyers and sellers across borders.
Financial Inclusion: Crypto payments enable businesses to reach underserved markets where traditional banking infrastructure is lacking. By leveraging cryptocurrencies, ecommerce businesses can tap into emerging economies, empowering individuals who may not have access to traditional financial services.
Challenges and Considerations
While the adoption of crypto payments in cross-border ecommerce brings significant advantages, it is essential to address certain challenges and considerations:
Volatility: Cryptocurrencies are known for their price volatility, which can present risks for businesses. However, the growing popularity of stablecoins, which are pegged to fiat currencies, mitigates this concern by providing stability and minimizing fluctuations.
Regulatory Landscape: The regulatory environment surrounding cryptocurrencies is still evolving. Businesses must stay informed about the legal and compliance requirements in the jurisdictions they operate to ensure they adhere to relevant regulations.
User Adoption: While crypto payments have gained traction, widespread user adoption is still progressing. However, as more individuals become familiar with cryptocurrencies and their benefits, user adoption is expected to increase, fueling cross-border ecommerce growth.
Conclusion
In the era of global connectivity, cross-border ecommerce presents immense opportunities for businesses. By embracing crypto payments, ecommerce companies can overcome the limitations of traditional payment systems and unlock global markets. Faster transactions, lower costs, simplified currency exchange, enhanced security, and financial inclusion are some of the advantages that cryptocurrencies offer. While challenges remain, the ongoing developments in the crypto space, including stablecoins and evolving regulations, are paving the way for a future where cross-border ecommerce becomes seamless and inclusive. As businesses navigate this evolving landscape, embracing crypto payments can be the catalyst for unlocking the full potential of global markets.
Buy Bitcoin With Credit Card Canada: Simplified Access To Cryptocurrency Investments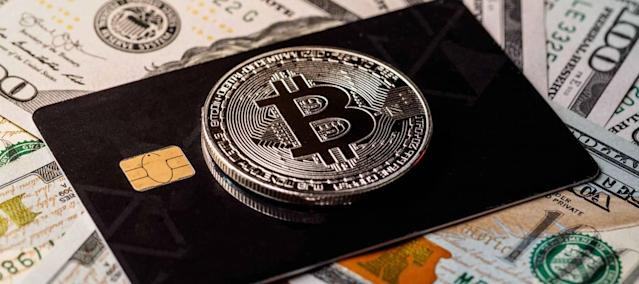 Cryptocurrencies have become increasingly popular, with Bitcoin leading the pack as the most recognized and valuable digital asset. As more individuals seek to invest in cryptocurrencies like Bitcoin, the demand for convenient and accessible purchase methods has grown. One such method that has gained traction is buying Bitcoin with a credit card in Canada. This approach provides a simplified pathway to cryptocurrency investments, making it easier for Canadians to enter the exciting world of digital currencies.
Why you should use a credit card to get bitcoin
The rise of cryptocurrency has been a hot topic in recent years, and it's not just a passing trend. With the increasing demand for digital currencies, Buy bitcoin with credit card Canada offers simplified access to cryptocurrency investments. Bitcoin4U innovative platform allows Canadians to easily purchase Bitcoin with their credit card, removing any barriers or complexities that typically come with investing in this new form of currency. Whether you're an experienced investor or new to the game, this option provides convenience and accessibility without sacrificing security.
Traditionally, purchasing Bitcoin involved complicated processes and significant hurdles, such as setting up accounts on cryptocurrency exchanges, linking bank accounts, and waiting for lengthy verification procedures. However, the advent of credit card integration within cryptocurrency exchanges has streamlined the process, allowing Canadians to buy Bitcoin with a credit card hassle-free manner. Bullish patterns in technical analysis often symbolize the optimism and strength in the market, indicating a potential upward trend or reversal.
Credit cards are widely accepted and used in Canada, making them a familiar and accessible financial tool for many individuals. By leveraging their existing credit card infrastructure, Canadians can swiftly enter the world of cryptocurrency investments without additional accounts or complicated procedures.
Process
Buying Bitcoin with a credit card in Canada is relatively straightforward. Users first need to go to bitcoin4U, which supports credit card purchases. They allow users to link their credit cards to their exchange accounts securely. Once the credit card is linked, individuals can input the desired amount of Bitcoin they wish to purchase, and the transaction is completed almost instantly. The purchased Bitcoin is then transferred to the user's digital wallet, ready to be held, traded, or utilized as desired.
The integration of credit cards into cryptocurrency exchanges ensures a seamless user experience. Reputable exchanges prioritize user-friendly interfaces, providing clear instructions and guidance throughout the buying process. This simplicity empowers both beginners and experienced investors to navigate the purchase of Bitcoin confidently.
Buying Bitcoin with a credit card allows individuals to take advantage of rewards programs their respective banks offer and earn cashback or points on their purchases. Lastly, purchasing Bitcoin with a credit card may allow individuals to access higher limits compared to other payment methods like debit cards or e-wallets, which could benefit those looking at larger cryptocurrency investments.
Conclusion
This article has given you insight into how to buy Bitcoin with your credit card in Canada. With more and more people becoming familiar with cryptocurrency investments, it's increasingly important to understand the process of purchasing digital currencies for yourself. Fortunately, Canadians now have access to a simplified system that makes buying Bitcoin easier than ever before. So if you're interested in investing in cryptocurrency, then visit the bitcoin4U website.