Instagram Investigations: How Much Do Instagram Ads Usually Cost?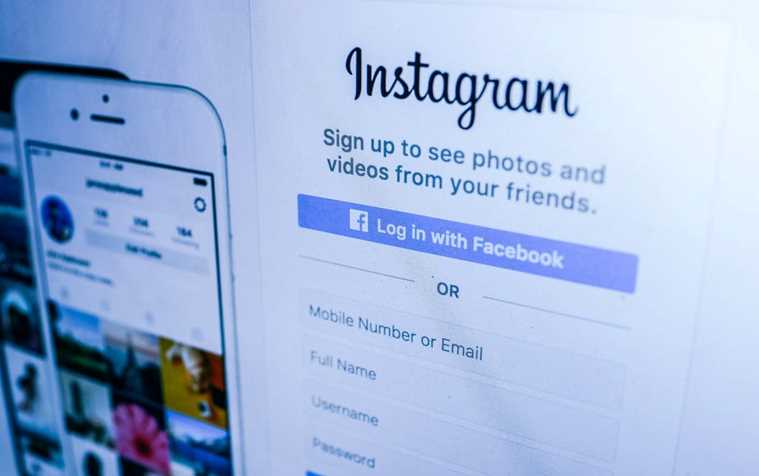 There are many social media platforms, and each has its own version of pay-per-click advertising. Instagram is one of the most popular of the platforms and many businesses choose to advertise on it. The question many of them have is how much it costs to run ads on Instagram?
Pay-per-click campaigns can vary greatly in price depending on the type of campaign run, but we can make some generalities. Instagram is owned by Facebook and has many features of its platform.
We'll break down the costs for Instagram advertising, so you can understand and make informed decisions PPC advertising
General Cost of Instagram Ads
If you're running a cost-per-click model, then you'll see an average price of $.20 to $2.00 and $6.70 for a CPM or cost per 1,000 impressions. CPC is self-explanatory, it's paying per click, but what the CPM meaning? It stands for Cost Per Mile and is a pricing method based on impression, the formal is CPM = 1000 * cost / impressions. So, payment is calculated per 1000 impressions or views, not clicks. The above figures are an average and there are many factors that go into it.
A PPC campaign is an auction where you bid on keywords. When someone uses that keyword, you compete with other advertisers for your ad to be seen. In addition to the cost of the ad, how well your ad is made also is a factor.
The cost of the ad depends on the popularity of the keyword and your ad budget. If you want a high-volume keyword, then you'll need to pay a higher price. You can set the price to whatever you want, but if it's too low then no one will see the ad. Many businesses use Instagram ads because of the low price.
Factors in Instagram Pricing
The key to Instagram ad pricing is choosing the right ad and keywords for your customers. One of the biggest issues businesses have with PPC is getting little result for their money. Their ad budget is spent, but they don't see conversions going along with the traffic.
This is usually caused by an improperly ran ad campaign. They don't choose the correct keywords or targeting factors to get the right customer. Instagram has a unique audience that sets it apart from Facebook.  Many businesses choose Instagram for its popularity, but it may not fit with their audience.
Is Instagram Worth the Money?
If your audience is reachable via Instagram, is it worth the money? Compared to other social media platforms, it has a higher rate of conversion and click through rates. This means you get more traffic for your money.
It also has advanced targeting options, so you know the ad is seen by the right people. The more targeted the audience, the more likely they'll click on the ad and visit your site. Instagram also shows higher order values than the other social media platforms as well.
Consider Instagram Ads for your Business
Businesses thrive when they have a comprehensive digital marketing plan that includes pay-per-click advertising. Instagram ads are incredibly popular because of their high click through rate and targeting.
Your Instagram ads manager needs to know the ins and out of the platform if the campaign is to be successful. If you want to know more about Instagram ads cost, then please explore our site.
Social Media Analytics: How NetbaseQuid Can Help Your Business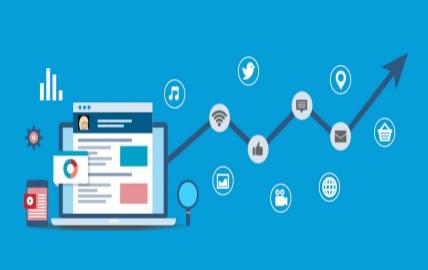 Social media has become a crucial aspect of any successful marketing strategy in the digital age. With over 4 billion active social media users worldwide, it's easy to see why businesses of all sizes turn to social media to promote their brands, reach new audiences, and engage with their customers. However, simply having a social media presence isn't enough. To truly harness the power of social media, businesses must use social media analytics to make informed marketing decisions and tailor their campaigns to their target audience.
What is Social Media Analytics?
Social media analytics collects and analyses data from social media platforms to gain insights into audience behaviour, sentiment, and trends. By tracking metrics such as engagement, reach, and share of voice, businesses can gain a deeper understanding of their customers and the impact of their marketing efforts. Analytics tools can also provide insights into competitor performance, industry trends, and audience demographics.
How Can Social Media Analytics Benefit Your Business?
Analytics can provide businesses with a wealth of information that can be used to make informed marketing decisions. For example, businesses can tailor their messaging and content by analyzing audience behaviour and sentiment to better resonate with their target audience. Additionally, they can help businesses identify trends and emerging topics, allowing them to stay ahead of the competition and capitalize on opportunities.
One company that has made a name for itself in analytics is NetbaseQuid. With its advanced social analytics platform, NetbaseQuid provides businesses with various tools and services to help them make the most of their social media presence.
How NetbaseQuid Can Help Your Business
NetbaseQuid's platform is designed to provide businesses with a comprehensive view of their social media performance. With features such as sentiment analysis, trend tracking, and competitor benchmarking, businesses can gain valuable insights into their audience and the effectiveness of their marketing efforts.
Analytic Tool
One of the key features of NetbaseQuid's platform is its sentiment analysis tool. By analyzing the sentiment of social media posts, businesses can better understand how their audience feels about their brand, products, and services. This information can be used to make informed decisions about messaging and content, ensuring businesses effectively engage with their audience.
Trend Analytic Tool
NetbaseQuid's platform also includes trend-tracking tools, allowing businesses to stay on top of emerging topics and trends in their industry. By identifying popular topics and hashtags, businesses can create content that resonates with their audience and capitalize on opportunities to increase their reach and engagement.
Competitive Intelligence Tool
Finally, NetbaseQuid's competitor intelligence tool allows businesses to compare their performance. By analyzing metrics such as share of voice and engagement, businesses can gain insights into the strategies working for their competitors and make informed decisions about their marketing efforts.
In conclusion, social media analytics is essential for businesses looking to make informed marketing decisions and tailor their campaigns to their target audience. With its advanced social analytics platform, NetbaseQuid provides businesses the tools and insights they need to maximize their social media presence. By leveraging the power of social media analytics, businesses can gain a competitive edge and stay ahead of the curve in today's digital landscape.
Instagram Hacks – Reels In 2022 & Beyond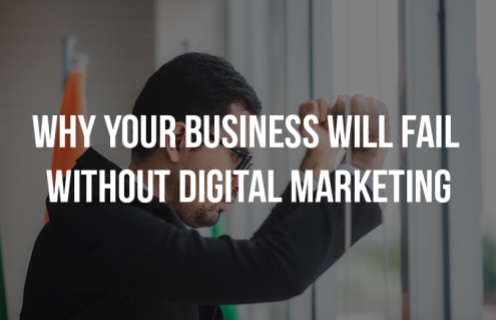 Whether you're looking to take your business to the next level or are already a well-established professional, these Instagram Hacks can help you reach your goals faster. You'll be able to create stunning and engaging Instagram videos no matter how much time it takes.
Create original content in your niche
A successful Instagram account will have original content that is relevant to your niche. It can be a great way of building a following, generating engagement, and making money. There are many ways to achieve this. Some of the most effective include using the Instagram stories feature, sharing product reviews, and using ad-free native advertising.
The Lifestyle niche is one of the most lucrative niches. It's all about sharing your passions, ideas, and daily activities with your audience. This can include makeup tips, travel inspiration, fitness tips, food recipes, and more.
The Travel niche is another lucrative niche. Social media is used by travelers to plan trips and share photos. Almost 97% of millennial travelers use social media for travel inspiration. This makes it a very popular niche for social media marketers.
The Beauty niche has been one of the fastest growing niches on Instagram. Instagram is home to over 96% of beauty brands. This means there are a lot of wonder brands for Instagram users to discover. Many teens learn about beauty products via social media. They also seek out beauty tutorials and tips. This is a great way to make beauty shops stand out and make your products memorable.
There are many other lucrative niches you can focus on. One example is the Health niche. People love to hear stories about how others live their lives. These niches can be monetized through affiliate marketing and services. These businesses can also use social evidence to build trust and demonstrate their success.
As with any business, you will need to be prepared for competition. The best way to avoid this is to make sure you have a targeted audience for your niche.
Timer Settings
The timer feature on Instagram is a great way for you to keep track of your posts and reduce the amount of time spent on the app. It's also a great way to see which photos you love the most and which ones to save for future reference. Simply go to your account settings, and click the timer icon in the upper right or left corner of the screen.
The timer feature has a number of features, from a countdown sticker to a countdown widget, and a feature that allows you to add effects to photos. There is even a tool that allows you to turn off push notifications to your phone. While this might seem like an odd choice, it can be very useful, especially if you're a business owner who doesn't want to be interrupted by a text message every time a customer reaches out.
While you're on the clock, you can also set a timer for your stories, including a countdown sticker to count down the time until you post the next one. This feature is only available to the latest version of the app and not all users will be able to access it. A timer is a great tool to keep track of when you post a story and to reduce the time your followers spend on the app.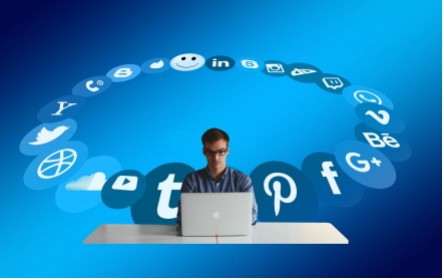 Align the Instagram Reels
Buy Instagram Reels is an innovative way to engage with your audience. This visual experience can be used to build relationships and illustrate your brand processes.
Reels can be uploaded either externally or internally and can be edited with various tools. These tools include filters, stickers, sound effects, GIFs and time. These can be reshared through Stories or the Explore page.
You can also add closed captions to your videos. This will help your audience read the text. However, you should ensure that the text is in a 4:5 format.
You can also use the align feature on Instagram to create seamless transitions. This tool can be found on the left side.
Another option is to use the timer tool. You can record the video for a set amount of time. You can set the timer to record for up to three seconds, or up 15 seconds.
The overlays feature is another option. This will display your account information above your video. You can also add text and captions, and use different filters. You can also upload music to your videos.
Instagram Reels can also be shared via Stories, the Explore page and your feed. You can also schedule them with Later. However, you should make sure to update your Reels whenever you make a new post.
Some users have reported that it takes time for their videos to load. However, you can use the align tool to smooth out transitions in your Reels.
You can also share your Reels To Stories to increase your audience's engagement. You can also use hashtags such as #dinner inspiration, #easy recipes, or #meal ideas to show what your content is about.
Select the Music for Your Reels
Creating an Instagram reel is a great way to promote your content. You can earn money based on how many times your content is viewed. You can also attract new audiences if you have a loyal following.
A music soundtrack is a great way to promote your Reels. This can attract viewers who don't necessarily want your voice but can increase views. You can add your own music or choose from a variety of free music online.
You may not have full access to your music library if you have an Instagram business account. If this is the case, you can change your account category to one that gives you access to the music library. You can then choose the best music to play for your reels by going to the audio library.
Posting your Reels to your Stories is another way to promote them. To add speech-to text to your video, you can also use the Reels app's text-to speech technology. This is great for people who are hard of hearing or have trouble with the lyrics.
You can also choose the best music to fit your reels from a variety of music catalogs. You can also add text, stickers, and other elements to your Reels. This is a fun way to make your Instagram reels unique. You can also reuse content from other apps.
You can even record your original music. You may not be able view your original song if you upload it to your Audio page. You may not be allowed to use it in your Reels.
10 Tips and Tricks for Greater Interaction on Instagram – Facelift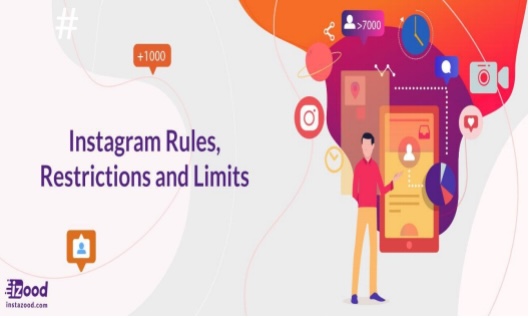 Regardless of whether you're looking for ways to increase your Instagram followers or simply want to make better use of the platform, here are 10 tips and tricks that will help you get the most out of your Instagram account.
Make sure yours is a top quality profile
Creating a top-notch Instagram profile is one of the best ways to increase interaction with your brand. It's not enough to post pictures of your products. You need to do more than just post pictures of your products to create a quality profile.
For example, a well-designed profile will include a high-resolution photo and a link to your website. Your bio can also include a link tree, which allows your followers access to all your brand offerings in one place.
You can also get creative with your profile photo. Nike is one example of a company that uses high-quality photos and clever fonts in order to create a profile that's both functional and eye-catching. Your image should measure approximately 400×400 pixels.
Interact with your followers, and other Instagrammers
A social media account can be a great way of driving traffic to your website. But to have a successful account, you must also interact with your followers and other Instagrams. This means you must "like" and comment on others' posts and share their content. You can request that they tag you in their posts. If they do, you will see their content in your feed. This will allow you to grow your popularity and gain more followers.
If you have the time, try commenting on other Instagram users' posts. Ask thoughtful questions to engage your followers. You should also thank them for the comment, and thank them in a way that is not overbearing. This doesn't have to be a long-winded thank you, but a simple "thanks" is nice. You can also ask Instagram users to tag your post. This will increase the chances that you will see their content in your feed.
You should also try to optimize your posts for comments. This is the best way to get people to engage with your content. You can use hashtags that are related to your niche. For example, if you own a Toronto-based coffee shop, you might use a hashtag like #TorontoCoffee. Cool colors are the most popular on Instagram, so make sure you use them in your posts.
Analyze your most successful posts
Getting a good grasp on your most successful posts on Instagram can help you increase interaction on your account. This is especially important if you are trying to increase your following. It is easy to find the best content that resonates well with your followers. This will help you increase your engagement and improve the effectiveness of your marketing strategy.
You can tap on the Instagram posts you wish to analyze to access individual post analytics. You will then be able to see how many comments and likes your post received. You will also be able to see how many times your post was viewed and how many videos were watched. You can then scroll down to see "Content You Shared" for more detailed analytics. Depending on your account, you can get two years of feed post analytics. You can also use the Instagram Activity tab to see data from the past seven days. You can see how many impressions you got, how many accounts reached, and how many people clicked on your profile or website.
Instagram Insights allows you to see a breakdown of how your posts have been discovered. You can see how many interactions you received each day and week. You can also see which hashtags were the most popular and how many times your posts were viewed. It is a good idea to use hashtags in your posts to reach the right people.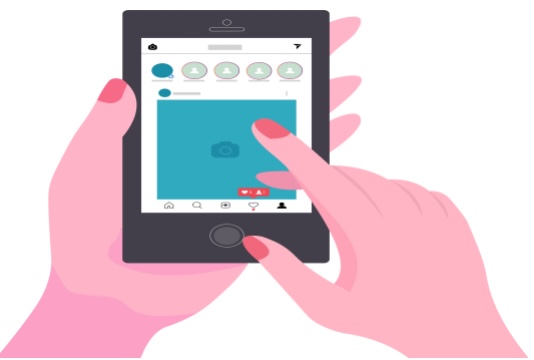 Find the top hashtags in your niches and use them
Use hashtags on Instagram to increase engagement and exposure. You should choose hashtags that are relevant for your post. The hashtag for an energy drink is not appropriate if you have a clothing company. A workout brand like Sweaty Betty might be interested in using a hashtag to connect them with the community.
Instagram allows users to use up to 30 hashtags per post. But, you should never use the same hashtags on every post. Instead, create a list of relevant hashtags for different types of posts. You can save these lists in the Notes app, and copy and paste them into your Instagram posts.
While you are researching hashtags, you may want to look at your competitors. They may have the most popular hashtags in their niche. This will give you some inspiration.
You might also want to check out hashtags that are hot. A trending hashtag may cause too much buzz so you might not want to follow it. To find the best hashtags to use in your post, you can use the search function on the Instagram Explore page.
While you are researching hashtags, it may be a good idea to look at the Instagram Stories section. Stories is becoming more popular. You may want to consider using hashtags in Stories to increase exposure. You should limit the number of hashtags you use in Stories. This can make it seem spammy.
You should also look at the analytics section in the Instagram Business account. This will give you an indication of how well your hashtags perform. If you want to see how well your hashtags are performing, you can look at the number of impressions they have gotten, as well as how many people have seen them.
Use a unique hashtag to represent your brand
You can increase engagement with your posts by adding a hashtag to your brand on Instagram. This can help millions of people discover your content. There are some hashtags that work better than others. Here are some tips for choosing the right hashtags for your brand.
A custom hashtag can increase engagement for your top-tier posts. In addition, branded hashtags can drive traffic to your profile and build a community around your brand.
If you're not sure which hashtags to use, you can use the search function in the Instagram app. The search bar can be found at the top of the Explore Page. You can also view the list of popular hashtags.
Look to other users in the industry for inspiration when choosing hashtags. They can provide you with ideas and tips for using hashtags to boost interaction.
To connect your brand to a topic you are interested in, use the hashtag. You might use #PowerofShe to represent your fitness brand. In addition, branded hashtags can organize content and make it more discoverable.
You can create a hashtag for a campaign in addition to a branded hashtag. For example, you could use #BlackLivesMatter, a hashtag that has been at the forefront of cultural imagination since the Trayvon Martin killing in 2012.
You can also use hashtags for promoting your brand's events. You might use #SwlFamily, for example, to promote a family event. In addition, you can use hashtags to reach local users.
Another popular hashtag is #style, which is used for visually stunning photos. This hashtag can be used to promote an outfit, or any other item that is visually stunning.
Great Ways to Boost Social Media Engagement for Businesses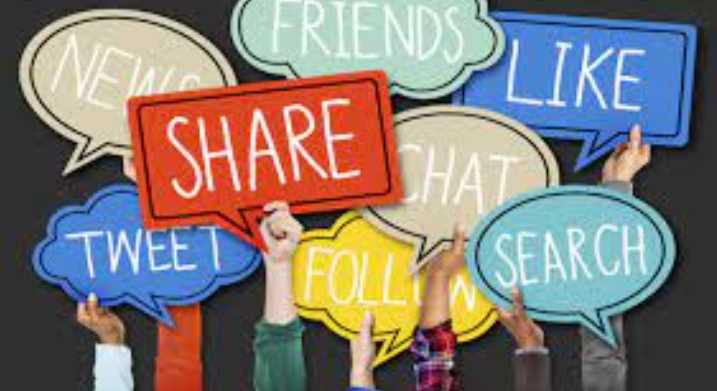 Using interactive content is a great way to change your normal posting process and boost engagement on social media platforms. This allows your audience to be more involved, boosts click-throughs, and presents more chances to delight and educate your network. But just what is interactive content and how do you use it to your advantage?
Interactive content is simply content that users can click on, click through, play with or answer. This type of content tends to call for more effort to produce, but it's rewarding as the audience spends more time, and get more value from it. Interactive content incentivizes the audience to engage and can be used to get to know them better.
Here are some of the common types of interactive content as described by Social Plus you may want to integrate into your marketing campaign.
Polls/ Quizzes
Polls and quizzes are perhaps the cheapest forms of interactive content. They can be fun and help them determine where they stand. As for you, they present an opportunity to get into the mind of your audience, allowing you to post targeted and more engaging content. They also provide the opportunity to offer a product or service.
Another pro with quizzes and polls is that they show the audience the conversation between customers and brands can go both ways, proving that you care about their opinions. Another enjoyable way to interact with the audience is by asking them to caption their photographs.
Popular social media platforms including Instagram stories, Facebook Pages, and Twitter all have a built-in polls feature. This allows you to add varying answer options. You have total control over the duration of the poll and options like Facebook polls even allow you to add Gifs and photos. Once a user votes, they gain access to the current poll results. If you decide to use Instagram Stories, you can leverage the Poll Sticker for a two-option poll that's available for 24 hours.
If the platform you use does not have a built-in poll feature, consider writing your options on the caption and have people comment their answers. In addition, you can run polls on your website's landing page.
Sweepstakes/Contest
The classic sweepstakes and contests are other great forms of interactive content and can be used to drive more engagement in a world where every company wants the attention of the audience.
While you cannot ask the audience to like, comment, or share your posts in order to secure a chance to win on Facebook, Instagram can be an excellent platform to run sweepstakes where you ask the users to answer a question in the comments or ask for a follow and tag a friend. For the best results, keep things simple and ensure the reward is brand-related.
Multiple Choice Posts
These can be another fun and effective way to drive engagement, particularly on sites that support multi-image posts. Each picture can be a varying option for the audience to pick from. This is a method you can implement to help your audience pick the next product you're looking to offer. You will not only engage them and get their opinions, but ultimately make more sales as you will be providing exactly what they prefer.
Interactive Infographics, eBooks, and Whitepapers
This type of interactive content may not be cheap to create, but it provides a great way to interact with your audience, current or potential. Interactive infographics and other pieces of content can be pop-ups or click-throughs to other pages, additional content, quizzes, etc. They also prove to be an excellent way to educate your visitors on a certain product or industry.
Compared to other forms of interactive content, you can pack vast information into an eBook or infographic including fun pop-up facts and calls to action. Not to forget that you can still promote these on social media platforms by posting snippets from the infographic or creating new easy and fast-to-read content from the data in the eBook and then use a call to action to drive traffic to the full product.
Workbooks and Assessments
Workbooks are another excellent way to provide value to your market. This entails adding interactive elements in your workbooks or making/including an assessment based on the product or service. Utilizing the assessment's final outcome, you will be in a position to offer the audience a solution, which is your service or product.
Interactive Videos
These are another excellent way to integrate interactive content into your marketing campaign. Video is the most reaching and engaging form of content on the internet, and so, it's easy to understand why interactive content through this medium is a must.
Your interactive clips can include quizzes, clickthroughs to your landing pages, or play particular sections based on the preference of the viewer. There are numerous tools out there that should help you make great interactive videos, but YouTube has a video interaction card feature that can prompt the viewer to subscribe or watch a related video.
Calculators
You can also show visitors how much they can save by using your product or service by offering a calculator. Any quantifiable information can be used for a calculator and help people use numbers to relate to your message, i.e why they should visit your website or use your product/service.
Conclusion
These are just a few of the types of interactive content you can implement in your marketing campaign. With more and more people using social media, engagement has become increasingly important if you want to reach your target method. By integrating interactive content into your campaign, you will boost engagement and bear the fruits that it presents.