How to Pick the Right Handguards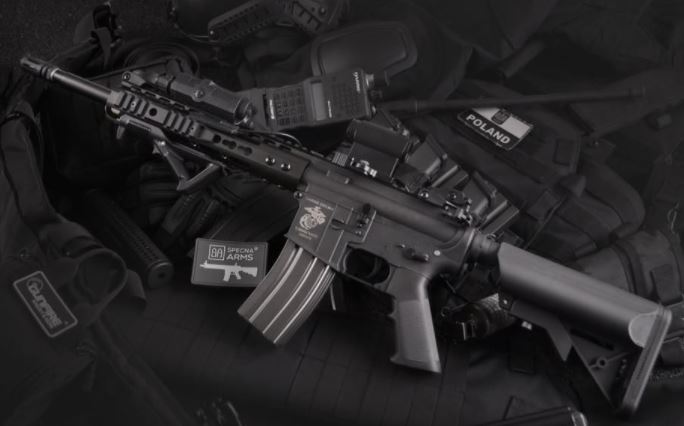 Do you own an AR-15 rifle?
AR-15 rifles are becoming one of the most popular firearms among Americans. If you often partake in shooting or hunting games, you may be looking into getting your own. AR-15 rifles are popular among hunters because of their accuracy and versatility.
When paired with the right handguard, your AR-15 can be the most powerful gun you own.
A handguard allows you to get a better grip on your rifle and get more stable shots. Handguards help you strengthen your weaker hand and improve accuracy while shooting. However, if you're new to handguards and rails, it can be difficult to choose the right one.
Want to know how to pick the right handguards? Read on to discover everything you need to know about choosing the right handguards.
Types of Handguards
Now that you know what you need, it's time to discuss the different types of handguards. Each handguard type has its advantages and disadvantages. Here are the different types of handguards.
Drop-In Handguards
Drop-in handguards are one of the most popular handguard designs on the market. Many AR-15 users have this type of handguard because of its easy installation process. Most drop-in handguards consist of lightweight polymer.
Most handguards of this type have two components that fit around the barrel. A cup at the front is what fastens the handguard to the barrel. A delta ring assembly at the rear will secure it onto your rifle.
To install a drop-in handguard, pull back the spring on your delta and ring. Take off the current handguard and follow the instructions for your new component. Drop-in handguards are the cheapest choice if you're on a budget.
However, if precision accuracy is important to you, this may not be the best choice. The handguard cap that touches the front of the barrel can limit your accuracy. This is more likely to happen if you use foregrips or bipods on your AR-15.
Free-Float Handguards
Another popular option among AR-15 owners is the free-float handguards. Unlike drop-in handguards, this variety often comes in aluminum. These handguards cost a little more than drop-ins.
However, you don't have to worry about sacrificing your accuracy. Free-float handguards are one solid piece that you can slide over the barrel. To secure the handguard, you need to attach a barrel nut. Free-float handguards require more time and effort to install.
You may even need to get special equipment and tools to install these handguards. If this isn't a problem for you, you'll have a fun time exploring your options.
Free-float handguards come in various styles, sizes, and lengths. You'll also find different mounting systems and accessories.
Picatinny Rails
Military and law enforcement sectors prefer the Picatinny rail system. This handguard system uses grooves and dovetail angles for mounting additional accessories. As long as the accessory is compatible with the rail, you can mount it to your rifle.
You can also use this system for quad rails, which have rails on the top, bottom, and both sides of the rifle. The only disadvantage of Picatinny rails is their extra weight.
More people are looking for mobility and ease of carrying. If you don't mind the added weight and bulk, Picatinny rails can be the perfect handguard for your rifle. You don't need to pay for extra parts if you want to add optics and other accessories to your rifle.
Keymod
If you're looking for a lighter alternative to Picatinny rails, consider the keymod. Keymods are much easier to use and definitely lighter than the Picatinny system. This handguard system gets its name from the keyhole-shaped slots.
To attach accessories, start by placing the mountain lug into the keyhole. Slide the device to the narrow end of the handguard to secure it to your firearm.
The keymod system's only disadvantage is that it may not be compatible with all accessories or handguards. The keyhole design of the keymod system can also make it difficult to use with polymer handguards.
M-LOK
M-LOK is an innovative mounting system that's gaining a lot of popularity among gun owners. M-LOK, also known as a modular lock, comes from the company Magpul. If you're looking for more mounting possibilities, choose the M-LOK system.
Many big companies prioritize producing components for the M-LOK system. M-LOK systems have a high standard when it comes to accessories and components. To create an M-LOK component, one must be able to match the M-LOK's quality.
This is a huge advantage because you can rest assured that you're getting high-quality uniform accessories. The M-LOK series may look similar to the keymod system. The only difference is that instead of keyholes, M-LOK uses narrow slits.
They also come with T-shaped nuts to lock accessories into place and secure them to the firearm. If you own a polymer handguard, this is the best system to pair it with.
How to Choose Handguards
Now that you know your options, it's time to choose a handguard. However, what kind of handguard is best? This will help you narrow down your choices when looking for an AR 15 handguard.
Here are some things to consider when looking for a handguard for your rifle.
What Look Are You Going For?
Various custom handguards and rails will modify the appearance of your rifle. Handguards come in a variety of shapes, sizes, and materials. If looks are important to you, consider how your AR-15 rifle will look at the end.
Are you going for a military replica? Do you prefer the classic AR-15 or you need it for tactical work? If you're looking for a military rifle, get a polymer handguard with Picatinny rails.
Other Accessories
Most handguards these days are capable of mounting firearm accessories. However, it's crucial to consider compatibility and mounting system. Some handguards and mounting options can be more of a hassle to assemble.
When choosing handguards, identify what accessories you often use or need. The most popular firearm accessories are flashlights or a weapon light. This does not only help you shoot in low light but also to blind and stun your target for a short period.
Other mountable accessories may include lasers, foregrips, and bipods. These are only some, but handguards can support a variety of accessories.
A standard Pincattiny rail system can accommodate magnifiers, optics, and night-vision tools. If you're looking for something lighter, opt for a keymod system or an M-LOK for more accessories.
Mounting and Installation
Even if you're a beginner AR-15 owner, you need to be able to install a handguard on your own. You shouldn't have to buy a new barrel, shims, or lapping to make it fit. Free-floating handguards are the easiest to install on your rifle.
Aside from accessorizing possibilities, it's crucial to consider the mounting process. While some handguards and rails can offer more options for accessories, it can be a hassle to install. Ensure that your handguard can accommodate your shooting style.
Think about your firearm's main purpose before buying accessories and other attachments. It's crucial to remember that more accessories will add more weight to your firearm.
Apart from the handguard itself, more accessories add unnecessary weight to your firearm. If you use your AR-15 for hunting and mobility is a priority, this can be a disadvantage. If you don't need optics or other mounts, you might be able to settle for a standard handguard.
Ventilation and Heat Resistance
Ventilation is a crucial factor if you're firing multiple rounds in a short period. The barrel builds up more heat the more shots you fire, and the longer you use it. Do you use your AR-15 for long shooting sessions?
Handguards often come in two primary materials: polymer and aluminum. Both are durable against heat and stress, but aluminum is the stronger material.
Polymer handguards have a heat shield made from either aluminum or steel. This places a barrier between the forend and the barrel, reducing heat build-up.
If you're looking for an aluminum handguard, find one that provides enough vents on each side. You may also opt for a polymer handguard instead for more heat resistance.
Length
Most handguards of any material or design come in various lengths. However, which is best for your firearm?
Start by determining your firearm's barrel and gun system. Most handguard manufacturers offer standard lengths for these needs. It's best to choose a handguard that works well with the specs you already have.
Length plays an essential role in shooting accuracy. Choose a handguard that reduces weight and tightens shooting groups. Ensure that the handguard you get is comfortable to hold, even with your weaker hand.
Now You Know How to Pick the Right Handguards
Not sure which kind of handguard is best? Now you know how to pick the right handguard for your firearm. Different mounting systems are crucial, but only if you rely on accessories.
Use this guide to find the best AR-15 handguards for your needs! Looking for more tips on customizing and maintaining your firearms? Check out our other guides to learn more tips on handling your guns.
How Can a Numerology Reading Optimize Your Life Path?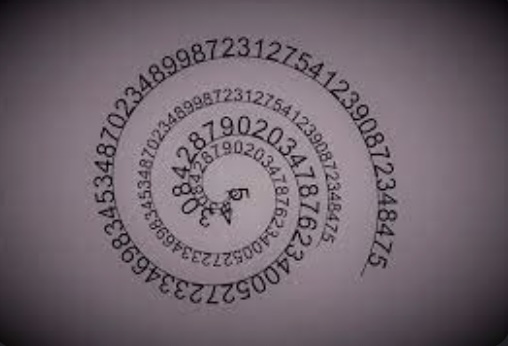 Have you started seeing double digits everywhere, especially 11:11 when checking the time randomly? That's because nothing is a coincidence in this universe. Everything has a purpose and meaning to it.
And that includes numbers, which is the basis of numerology (a branch of astrology). Whether you believe it or not, numbers are always affecting your life in one way or another. And a numerology reading can help you figure out how.
Keep reading to find out more about numerology readings.
Your Life Path Number
Many numbers are going to be important to you on this journey of life. And these numbers differ from person to person. The most important one to keep in mind is the Life Path Number.
When you do a numerology reading for free, this is one of the primary numbers they will calculate for you. This number can give you a clearer idea of your identity.
It's similar to your sun sign in astrology and tells you about your strengths, weaknesses, talents, and ambitions. This is extremely useful if you are feeling lost in life or need extra guidance on what path to take in the future.
How to Calculate Your Life Path Number
Don't worry about calculating your life path number if you hate math. It's quite easy to do.
If your birthday falls on August 8th, 1983, then this is what you would do.
Leave the month number as it is – 8.
The date – you would leave as is as well – 8.
And then the year 1983 – you would calculate it by adding up the numbers. 1+9+8+3 = 21. Then add it again – 2+1=3
Now you add all three numbers, which gives us this – 8+8+3 = 19. Once more adding it up – 1+9 = 10. And finally, 1+0 = 1.
The life path number is 1.
A Free Numerology Reading Will Give You More Clarity
Once you know your life path number, your work isn't finished. There is a lot of information you can find out about yourself once you have this number.
Just like you would try to find out what is the Aquarius birthstone, once you find out you are an Aquarian, the same thing applies to the life path number.
You would want to do more research, read books or blog posts, or get numerology readings to learn more about yourself. This could give you a clearer idea of what career to choose to be more successful or what kind of life partner to choose so you have a happy long-term relationship.
Self-Knowlege Is Power
Remember that self-knowledge is power and the more you can learn about yourself, the more power you gather in yourself. Get a free numerology reading from a friend or an expert numerologist online and learn more about the mystical influence of numbers on your life.
Keep reading through related articles on our website to gather more information on related topics. We are always updating our website, so bookmark us to stay up to date.
Top 5 American Museums That Are Totally Worth the Entrance Fee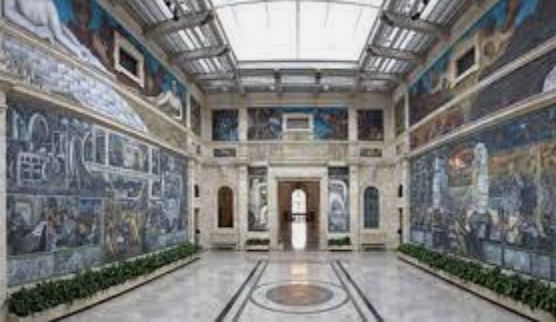 Do you know where to go if you want to spend your money wisely? The answer is to head to the museums if you can find the right one.
The American museums with entrance fees in the highest price range offer something that many in the lower price range cannot: complete privacy, incredible artwork, and more.
Want to know where to spend your hard-earned money? Keep reading to learn all about the five most visited American museums.
The Metropolitan Museum of Art, New York City
The Metropolitan Museum of Art in New York City is one of the world's largest and most important museums. It has a vast collection of art from around the world and from all periods of history. The museum is located on Fifth Avenue in Manhattan, and it is a must-see for anyone who is interested in art and history.
The Metropolitan Museum of Art is one of the best American museums and tourist destinations in New York City, and it is definitely worth a visit. If you're looking for an enlightening and enriching experience, watch John Wayne American experience.
The Getty Center, Los Angeles
Situated on a hilltop in the Brentwood neighborhood of Los Angeles, the Getty Center is surrounded by sweeping views of the city and the Pacific Ocean. The Center's six buildings house a remarkable collection of art from the Middle Ages to the present, as well as extensive gardens, fountains, and sculptures.
The Getty Center also offers a variety of educational programs, concerts, and public events that are open to the public.
The Art Institute of Chicago
The collection is vast and varied, with something to appeal to everyone.
The paintings, sculptures, and other artworks are all top-notch, and the museum provides a great opportunity to see some of the world's finest art in one place.
The Museum of Fine Arts, Houston
With world-renowned collections of European, American, Asian, and African art, there is something for everyone to enjoy. From ancient Egyptian artifacts to modern masterpieces, the Museum of Fine Arts Houston has it all.
And with a host of special exhibitions and events throughout the year, there is always something new to see. The museum is also located in a beautiful building, and the grounds are lovely to stroll around.
The Nelson-Atkins Museum of Art, Kansas City
Nelson-Atkins Museum of Art is totally worth the entrance fee if you are looking for an art museum that is sure to impress. This museum is home to more than 42,000 works of art, making it one of the largest art museums in the United States.
Some of the highlights of the collection include paintings by Vincent van Gogh, Rembrandt, and Andy Warhol, as well as a comprehensive collection of Asian art.
Visit The Most Worthwhile American Museums
If you're looking for a fun and educational way to spend a day, then visiting one of these top 5 American museums is a great option! Each of these museums has something unique to offer, and they're all totally worth the entrance fee.
So whether you're interested in art, history, or science, there's sure to be a museum on this list that's perfect for you. So what are you waiting for? Go out and explore one of these incredible museums today!
Ready to take on the world in travel and beyond? Check out more of our latest posts and more great travel ideas on our blog!
5 Reasons to Do a Mermaid Photoshoot on Your Next Vacation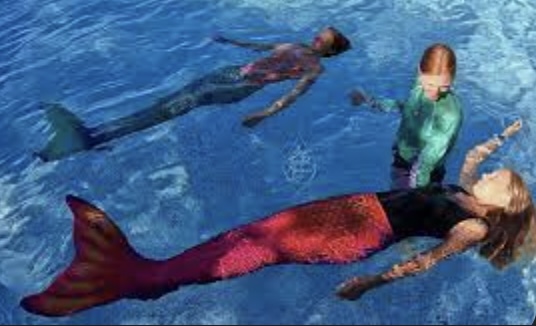 Planning a tropical vacation for your next trip?
If so, what better way to show off your adventure on Instagram than with a mermaid photoshoot?
Whether you're a mermaid enthusiast or looking for a fun activity for you and your friends, look no further than a professional shoot. You can even take them home with you as a memento of your experience.
See below for a list of reasons why having a professional mermaid photoshoot. Let's begin!
Embrace the Magic of a Mermaid Makeover
Embrace the magic of a mermaid makeover and experience your own transformation from ordinary to majestic. Get your hair and makeup professionally done, and slip into a beautiful mermaid tail to show off your new underwater look.
Strike a magical pose in the shallow waters and let your unique mermaid persona come out for some stunning shots. Be sure to capture the special moment with lots of photos that you can look back on with fondness.
Highlight Your Self-Confidence
Show the world your self-confidence in a mermaid photoshoot. Pose with confidence, show your full self-love in each picture, and let the world see your true inner beauty. Be the mermaid you are meant to be, and don't be afraid to show your true nature.
A mermaid photoshoot is a great way to express yourself and show your wild imagination. Enjoy the waves and sun and embrace the beauty of being a mermaid.
Unleash Your Creativity
Creative expression is essential for self-care and enjoyment. Unleashing your creativity is a satisfying experience, no matter the age or experience level of the photographer. With the right materials and appetite for adventure, anyone can host a unique, unforgettable mermaid photoshoot.
You can find mermaid photoshoots here that can be used to bring fantasy to life. A simple beach setting with rough waves and a few fish-inspired accessories is great for a more natural look. Give yourself an opportunity to express your creativity and live out a dream in an unforgettable setting.
Conquer Your Fears and Create Lasting Memories
Mermaids symbolize strength, beauty, and independence. Taking a mermaid photoshoot while you're on vacation allows you to be brave and move outside of your comfort zone while getting a truly unique set of images to enjoy for years to come.
You can share your mermaid photoshoot with family and friends to showcase your courage and strength. It will make your vacation activities a unique and special experience that you will never forget.
Embrace Your Inner Aquatic Princess
There is something special about feeling the swish of a tail against the water and allowing yourself to become lost in the fantasy of becoming a mermaid for a day. The perfect mermaid setting could be found on a tropical beach where you can take beautiful and memorable pictures.
Pose in the shallow waters, swim around the coral reefs, or explore a nearby cave. A mermaid photoshoot will be the perfect addition to a sun-filled vacation, and it's the perfect excuse to be silly and have fun.
The Magical Underwater Adventure Mermaid Photoshoot
Mermaid photoshoots are unique experiences that make for one-of-a-kind memories. They provide a special opportunity to explore fashion, art, and nature in a beautiful setting and capture special moments for a lifetime.
Make sure to put a mermaid photoshoot on your list for your next vacation plans! Don't wait, and book your photoshoot now!
If you found this article helpful, check out more great travel content on our blog.