How to Pick the Right Handguards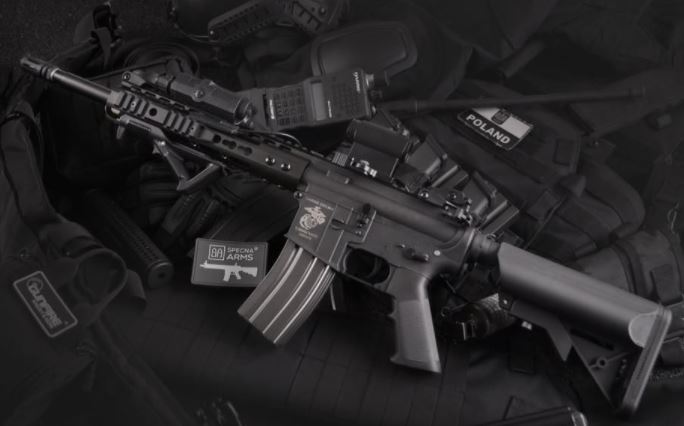 Do you own an AR-15 rifle?
AR-15 rifles are becoming one of the most popular firearms among Americans. If you often partake in shooting or hunting games, you may be looking into getting your own. AR-15 rifles are popular among hunters because of their accuracy and versatility.
When paired with the right handguard, your AR-15 can be the most powerful gun you own.
A handguard allows you to get a better grip on your rifle and get more stable shots. Handguards help you strengthen your weaker hand and improve accuracy while shooting. However, if you're new to handguards and rails, it can be difficult to choose the right one.
Want to know how to pick the right handguards? Read on to discover everything you need to know about choosing the right handguards.
Types of Handguards
Now that you know what you need, it's time to discuss the different types of handguards. Each handguard type has its advantages and disadvantages. Here are the different types of handguards.
Drop-In Handguards
Drop-in handguards are one of the most popular handguard designs on the market. Many AR-15 users have this type of handguard because of its easy installation process. Most drop-in handguards consist of lightweight polymer.
Most handguards of this type have two components that fit around the barrel. A cup at the front is what fastens the handguard to the barrel. A delta ring assembly at the rear will secure it onto your rifle.
To install a drop-in handguard, pull back the spring on your delta and ring. Take off the current handguard and follow the instructions for your new component. Drop-in handguards are the cheapest choice if you're on a budget.
However, if precision accuracy is important to you, this may not be the best choice. The handguard cap that touches the front of the barrel can limit your accuracy. This is more likely to happen if you use foregrips or bipods on your AR-15.
Free-Float Handguards
Another popular option among AR-15 owners is the free-float handguards. Unlike drop-in handguards, this variety often comes in aluminum. These handguards cost a little more than drop-ins.
However, you don't have to worry about sacrificing your accuracy. Free-float handguards are one solid piece that you can slide over the barrel. To secure the handguard, you need to attach a barrel nut. Free-float handguards require more time and effort to install.
You may even need to get special equipment and tools to install these handguards. If this isn't a problem for you, you'll have a fun time exploring your options.
Free-float handguards come in various styles, sizes, and lengths. You'll also find different mounting systems and accessories.
Picatinny Rails
Military and law enforcement sectors prefer the Picatinny rail system. This handguard system uses grooves and dovetail angles for mounting additional accessories. As long as the accessory is compatible with the rail, you can mount it to your rifle.
You can also use this system for quad rails, which have rails on the top, bottom, and both sides of the rifle. The only disadvantage of Picatinny rails is their extra weight.
More people are looking for mobility and ease of carrying. If you don't mind the added weight and bulk, Picatinny rails can be the perfect handguard for your rifle. You don't need to pay for extra parts if you want to add optics and other accessories to your rifle.
Keymod
If you're looking for a lighter alternative to Picatinny rails, consider the keymod. Keymods are much easier to use and definitely lighter than the Picatinny system. This handguard system gets its name from the keyhole-shaped slots.
To attach accessories, start by placing the mountain lug into the keyhole. Slide the device to the narrow end of the handguard to secure it to your firearm.
The keymod system's only disadvantage is that it may not be compatible with all accessories or handguards. The keyhole design of the keymod system can also make it difficult to use with polymer handguards.
M-LOK
M-LOK is an innovative mounting system that's gaining a lot of popularity among gun owners. M-LOK, also known as a modular lock, comes from the company Magpul. If you're looking for more mounting possibilities, choose the M-LOK system.
Many big companies prioritize producing components for the M-LOK system. M-LOK systems have a high standard when it comes to accessories and components. To create an M-LOK component, one must be able to match the M-LOK's quality.
This is a huge advantage because you can rest assured that you're getting high-quality uniform accessories. The M-LOK series may look similar to the keymod system. The only difference is that instead of keyholes, M-LOK uses narrow slits.
They also come with T-shaped nuts to lock accessories into place and secure them to the firearm. If you own a polymer handguard, this is the best system to pair it with.
How to Choose Handguards
Now that you know your options, it's time to choose a handguard. However, what kind of handguard is best? This will help you narrow down your choices when looking for an AR 15 handguard.
Here are some things to consider when looking for a handguard for your rifle.
What Look Are You Going For?
Various custom handguards and rails will modify the appearance of your rifle. Handguards come in a variety of shapes, sizes, and materials. If looks are important to you, consider how your AR-15 rifle will look at the end.
Are you going for a military replica? Do you prefer the classic AR-15 or you need it for tactical work? If you're looking for a military rifle, get a polymer handguard with Picatinny rails.
Other Accessories
Most handguards these days are capable of mounting firearm accessories. However, it's crucial to consider compatibility and mounting system. Some handguards and mounting options can be more of a hassle to assemble.
When choosing handguards, identify what accessories you often use or need. The most popular firearm accessories are flashlights or a weapon light. This does not only help you shoot in low light but also to blind and stun your target for a short period.
Other mountable accessories may include lasers, foregrips, and bipods. These are only some, but handguards can support a variety of accessories.
A standard Pincattiny rail system can accommodate magnifiers, optics, and night-vision tools. If you're looking for something lighter, opt for a keymod system or an M-LOK for more accessories.
Mounting and Installation
Even if you're a beginner AR-15 owner, you need to be able to install a handguard on your own. You shouldn't have to buy a new barrel, shims, or lapping to make it fit. Free-floating handguards are the easiest to install on your rifle.
Aside from accessorizing possibilities, it's crucial to consider the mounting process. While some handguards and rails can offer more options for accessories, it can be a hassle to install. Ensure that your handguard can accommodate your shooting style.
Think about your firearm's main purpose before buying accessories and other attachments. It's crucial to remember that more accessories will add more weight to your firearm.
Apart from the handguard itself, more accessories add unnecessary weight to your firearm. If you use your AR-15 for hunting and mobility is a priority, this can be a disadvantage. If you don't need optics or other mounts, you might be able to settle for a standard handguard.
Ventilation and Heat Resistance
Ventilation is a crucial factor if you're firing multiple rounds in a short period. The barrel builds up more heat the more shots you fire, and the longer you use it. Do you use your AR-15 for long shooting sessions?
Handguards often come in two primary materials: polymer and aluminum. Both are durable against heat and stress, but aluminum is the stronger material.
Polymer handguards have a heat shield made from either aluminum or steel. This places a barrier between the forend and the barrel, reducing heat build-up.
If you're looking for an aluminum handguard, find one that provides enough vents on each side. You may also opt for a polymer handguard instead for more heat resistance.
Length
Most handguards of any material or design come in various lengths. However, which is best for your firearm?
Start by determining your firearm's barrel and gun system. Most handguard manufacturers offer standard lengths for these needs. It's best to choose a handguard that works well with the specs you already have.
Length plays an essential role in shooting accuracy. Choose a handguard that reduces weight and tightens shooting groups. Ensure that the handguard you get is comfortable to hold, even with your weaker hand.
Now You Know How to Pick the Right Handguards
Not sure which kind of handguard is best? Now you know how to pick the right handguard for your firearm. Different mounting systems are crucial, but only if you rely on accessories.
Use this guide to find the best AR-15 handguards for your needs! Looking for more tips on customizing and maintaining your firearms? Check out our other guides to learn more tips on handling your guns.
GET THAT STUNNING LOOK AND BE THE PARTY STAR BY COCKTAIL PARTY DRESSES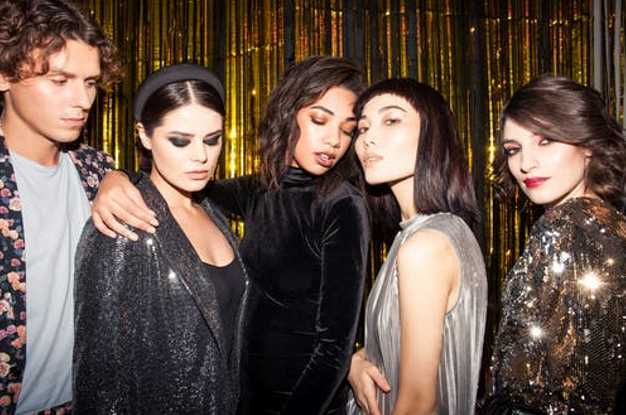 Introduction
Cocktail party dresses are usually common with people of younger ages. This is their usual outfit in their parties especially if it is a very elegant party held outside or in a five star hotel.
Most parties today are wearing cocktail party dresses especially if the party is organized by junior and not the parents. Unlike some parties that are too classic and very formal where teenager are not usually enjoying, cocktail party is more fun, exciting and there will be lots of parlor games.
Suitability of Cocktail Party Dresses
When you will be buying party dresses for a certain occasion, be sure to know what type party it is. There are lots of different outfits for every party that you will be attending so you have to be properly dressed to avoid being left out and being talked about in the event of the night. Cocktail party clothes are usually common with people of younger ages. There are lots of places where you can seek out the best place for a very lovely dress. Some good samples can be read in selected fashion magazines and reading materials. While others can also try going by themselves in most fashion clothing stores and lots of department store nationwide for selecting various types of clothes and dresses for their party needs. The best source of all for obtaining the latest trend in fashion is through the website where there are lots of choices to choose from. There are long and mini evening gowns, formal and semi formal party dresses, and plain and simple dresses. While, colorful and printed styles of designs are also available. Some party dresses would fit only adult women and are not good to see being worn by younger ones. But there are some clothes as well, that would be great to see wearing by teenagers and not proper for the adult ones.
Some Popular Types of Cocktail Party Dresses
Some good samples you may try looking at and you may possibly buy for you cocktail party are elegant organza satin knee length cocktail dress, sleeveless taffeta beading one shoulder short cocktail dress, sleeveless elastic beading one shoulder short cocktail dress, beading sweetheart neck dip lace up women cocktail dress, empire V-neck sleeveless knee length satin lace cocktail dress, sequins V-neck above the knee sexy cocktail dress, chiffon ruffle beaded one shoulder floor length cocktail dress and there are still a lot more styles and designs of party dresses available online. At the moment, you can see that online shopping is the latest trend of shopping your clothes and other items you might possibly need. On the internet almost all items and products are available. You don't have to go out under your roof if you don't feel like going out too. The website is always ready to give all the information and the possibilities of having the products without you exerting too much effort , energy and time as well. You can also try going out with your friends in some selected shopping stalls if you don't like the idea of online shopping and you haven't tested this yet.
5 THINGS TO DO BEFORE GOING TO SLEEP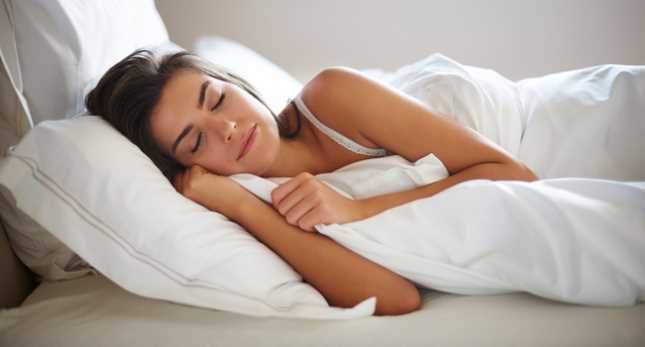 What do you do before going to sleep after a long day of work? Do you only lay down on your bed and use your mobile-phone, scrolling endlessly? If your answer to these questions is YES, then ask yourself one more question.
Do you feel energized and motivated when you wake up the next morning? Probably No! That's because you didn't utilize your previous night in a better way than you could. What we do at night before going to bed reflects on our work on the following day.
Night-time is the time when our body needs to relax. If we spend that time only using our cell-phones or other gadgets, it won't feel productive to perform tasks the next day. Also, It hampers our sleep-pattern.
People who strain their eyes more at night have more chances of having trouble falling asleep. There are many productive things one can do to have a good-night sleep and get prepared for the next day as well. We are listing 5 things you need to do before you go to sleep, to have a better day ahead:-
Perform a Self-care routine
You must have heard about a popular social media hashtag #Selfcare_Sunday. Why only spend Sundays performing those long self-care sessions, when you can take time from each day for the same. Your body needs some pampering every day, said John O. from paper writing service review and dissertation help.
So, Make it a habit to serve its needs. Brush your teeth, wash your face, preferably take a bath, drink a glass of warm water, read a book, and spend some time away from those screens. Try this once and you will feel better about yourself. This is a great way to end your day on a relaxing note after those hectic schedules.
Clean-up your space:- I agree that this may sound a very tedious job to do. After a long day of work, the last thing you would consider doing is cleaning. Here, I am not talking about deep cleaning. Instead, what you can do is simply make-up your bed, keep your things back to their original places, and just some surface-cleaning.
This will not take much of your effort and, it will become easier for you to find things the next day. Also, it is a proven fact that it is easier to have sound sleep in a cleaner environment.
Analyze your day
Before going to bed and getting lost in the dream-world, you should practice this helpful habit. Analyze your day closely. Sit back and relax, and think about the things that happened that you are thankful for and also the things that you could have done better. For instance, you can practice diary-writing.
According to assignment help UK,  this way, you will also be able to declutter those unnecessary thoughts from your mind and go to bed in peace. This habit will help you to introspect and ultimately, add up to your goal towards self-improvement.
Plan your day
Now after you analyze your present day, it is also crucial to have a look upon the upcoming one. If you're not too much into planning, it is always a good idea to plan the things that are expected to be done the following day.
It is an effective time management hack for many. Many people even like to maintain a journal for the same. You can make a To-do list, plan your meals and outfit for the next day or just go through the schedule (if any). This will keep you motivated and enhance your productivity for sure.
Meditate
 We spend a majority part of our day dealing with electronic gadgets or brimming our minds with anxiety and pressure. At night, our brain also demands a little rest. Meditation is a good way to provide that.
Probably, We don't get time to meditate in the morning. So, take out 10-15 minutes every night for meditation before going to sleep. It is a powerful way to deal with stress and anxiety. It also strengthens our immune system, promotes emotional health, and enhances self-awareness. All of this contributes to maintaining a healthier lifestyle.
These above-mentioned habits are quite beneficial if you perform them regularly. All of these are a great way to end your day. They not only prepare your body and mind for the next day but also make you feel relaxed and nurtured at the same time. These habits are helpful for you in the long run. Do try them and feel the difference yourself.
Sleeping pills are also one way to help sleep better although they are not a permanent solution. You should only consider them after consulting a doctor when you're having trouble sleeping.
The Stand-Out Waist Trainers Are More Useful Than You Think
Having a toned figure is the dream of everyone. A midsection trainer acts as a modern-day undergarment, which, if worn by you for several hours, will give an alluring curvy physique. Waist trainers help you elevate your thigh as well as abdomen and make your looks presentable.
These waist trainers come up in various designs that look adorable and appear to make you slimmer. It's a good idea to work on reinforcing your core when you're wearing a waist and thigh trainer plus size for the best results. So, here are some intriguing waist slimming garments by shapellx which you can consider:
Neosweat®workout fitness shorts crop tops to suit.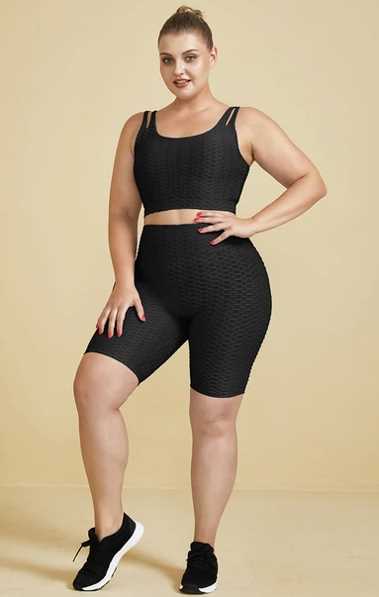 This two-piece body fitness suite is very comfortable to wear. The shorts are put together, with the top having voguish straps in pairs that provide both perfect steadiness of modesty and fashion. It covers your main body parts, such as abdomen, thigh, bust, which helps you sweat. This attractive crop tops suit is made up of an intricately woven pattern that easily absorbs moisture and gives you delightful fitting.
The astounding attribute of having this suit in your wardrobe is as follows: –
The bottom of the suit will give you a slimmer look and give as pretty as a picture shape to your butt.
It also contains an inside pocket so that you can keep your petty stuff.
The color options are also available in this waist and thigh trimmer.
Neosweat®camouflage waist trainer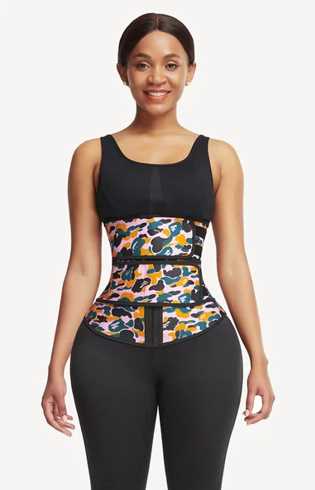 This designer waist trainer will help you in squeezing your abdomen. Working out in this waist trainer is very easy as it gives you a hefty brace to your back, due to which you can easily lift heavyweights, and it also helps you keep your back straight. You can wear it as long as you want, the suit will not bother you at all.
Some phenomenal features about this tummy trainer are as follows: –
The straps of the trainer are solid enough, and also you can adjust the same during working out as per your convenience.
This is the best option of waist training accessories as it is easy to wear because it has tiny loops and flexible hooks.
Neosweat® adjustable sweat belt waist cincher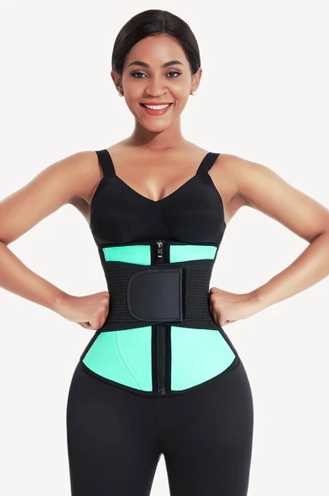 This is one of the most attractive tummy crushers. This sweat belt will help you in reducing your belly stubborn fat while exercising.  This tummy shaper is made up of synthetic rubber, which helps you in sweating faster and also the color is very attractive, one should have this in their wardrobe. This is also available in black color. One of the best attributes about this waist trainer is that you can wear it while exercising, jogging, bouncing, or during household chores. You can wear it very easily. It contains a zip and adjustable belt, which gives you firm tightness.
NeoSweat® Abdominal Binder Lower Waist Support Belt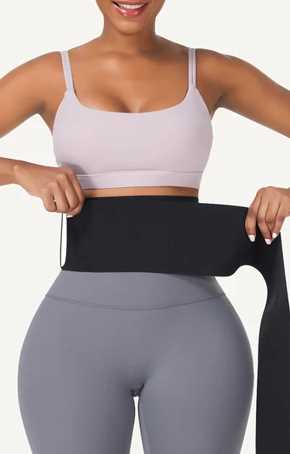 Every Physique, in every shape, is beautiful and praiseworthy of infatuation and appreciation. There's nothing misdeed with setting the target for your torso. But, it's important to know that for blooming and the feasible outcome along with healthy diet and exercise, waist trainers for women are also very useful for getting rapid results that you can shop from shapellx. So, go and check it out best shapewear that suits your requirement.