How To Choose the Best Chinese Restaurant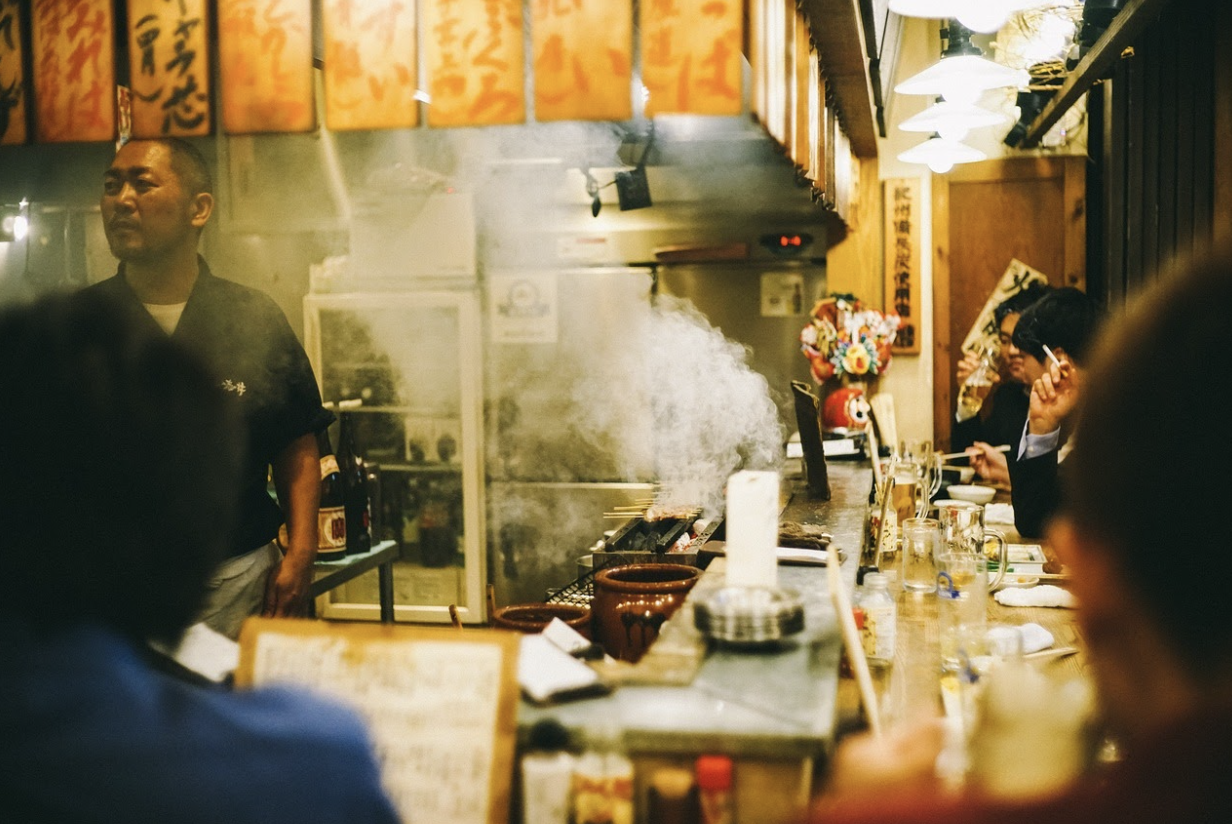 Dining out at a Chinese restaurant has long been a favourite among many Australians. It seems like Chinese restaurants have always been around in everyone's neighbourhood, long before the delicious foods of other cultures became popular and more abundant.
With so many dining options available to Aussies these days and the proliferation of Chinese restaurants around the country, how do you go about choosing the best Chinese restaurant for your dining experience?
Let's look at some tips and what to be mindful of when looking for the best Chinese restaurant in your neighbourhood.
Is the Restaurant Easy To Get To?
Location and accessibility are even more important if you don't happen to have your own transport but even if you do, is the restaurant in a location that's easy to get to? If you're relying on public transport, such as a bus or a train, do they stop close by?
Unless the Chinese restaurant is truly remarkable, you won't want to be travelling far and wide to get there.
What Are the Different Types of Chinese Restaurant?
You might fancy a certain type of Chinese cuisine that is based on traditional dishes in various locations throughout China, such as a Shanghai Chinese Restaurant, for example.
Essentially, there are 4 great traditional styles of Chinese cuisine and they herald from the west, north, south and east of the country. From these 4 main styles, others styles have emerged, culminating in a lot of variety to choose from. Cantonese is one such example that has always proven to be popular.
Is the Food Healthy?
At various times over the years, Chinese food has sometimes gotten a bad rap for not being healthy. However, this could be applied to food from any nation. There are healthy options and then there will be options that some would consider less healthy.
The best way to determine how healthy the food is going to be is to take a look at the menu for the restaurant in question, whether you visit in person or you can view the menu online on the restaurant's website. See if you can view pictures of the dishes and search for the main ingredients in each dish.
If you're unsure, search online and see if anyone has anything to say about the restaurant and the quality of the food.
Does the Menu Offer Lots of Variety?
A lot of Chinese restaurants, unless they are very exclusive to a specific type of Chinese cuisine, will offer up fairly extensive menus. This can be a great thing when dining out with a group of people, as the more choices there are, the more possibility that everyone's tastes will be catered for.
Once again, see if you can view the menu on the internet and take note of the variety of starters, main courses and desserts that are on offer. Do they have vegetarian options or gluten-free dishes?
You may want to drink some alcohol with your meal, so check whether the restaurant is licensed, allows BYO or is a non-drinking establishment.
Is There a Children's Menu?
If you have kids or you're taking some people out to dinner to a Chinese restaurant and they do have little ones, check that there is a specific children's menu available, or at least food on the menu that you know kids usually like to eat. It could be things like fish and chips, chicken nuggets, burgers, spaghetti or mac and cheese as examples. Try and encourage the kids to eat some traditional Chinese cuisine though, even if there is a typical children's menu available. Kids should always be encouraged to try new food from different cultures and Chinese is bound to become a favourite.
Finding a Chinese Restaurant Near You
It shouldn't prove to be too difficult to find a good Chinese restaurant near you. Just go online and search for your area. Using Lidcombe in the following example, search for:
Asian restaurant Lidcombe

Best Chinese restaurants in Lidcombe

And so on…
The Takeaway
Chinese restaurants are everywhere. Some are better than others and some offer cuisine from different parts of China. Just follow the tips in this article and you're sure to find one that's just right for you.
How to Select Airport Transportation Services: What You Need to Know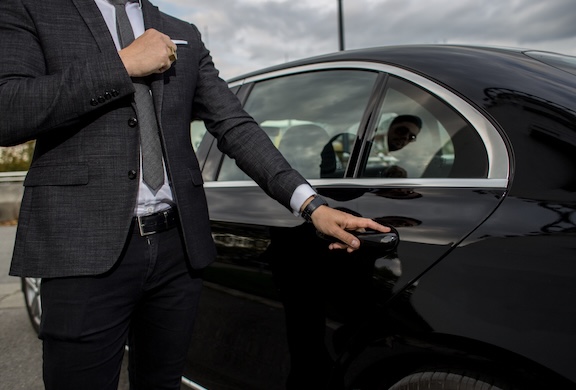 80% of people say they want to travel in 2023. Are you one of them? If so, you're probably already planning a trip.
Have you considered how you're going to get from the destination to your airport? This may seem like a small detail, but if you don't want to be stuck on a shuttle or wait for an unreliable taxi, you should start trying to select airport transportation services.
We're here to help. Read on to learn how to find the right service for you.
Start Your Search Early
If you know you have a trip coming up, start considering your airport transportation needs as early as possible. This is extra important if you're headed to a crowded or popular destination.
Remember that there will be many other travelers looking for rides as well, and it's possible that some airport transportation services will already be booked before you get there.
While there's nothing wrong with taking a bus or shuttle, you're looking for professional transportation services because you want a safer and more comfortable experience. Give yourself plenty of time to find the right match.
Read Reviews and Ask Around
If you're looking for any type of product or service, you read reviews before purchasing it, right? This is no different. Reading online reviews can help you find the perfect transportation service for your trip.
When you browse the web for local airport transportation services, you should be able to see each one's star rating on their "Google My Business" page. Narrow your options to businesses with above-average star ratings so you have fewer options to sift through (and so you're already looking at the best ones).
For example, if you search for Excellence resort transport, you'll see plenty of options.
Read at least a few reviews for each one. If there are any bad reviews, take those into consideration as well. It's up to you to determine whether they're legitimate enough to trust.
If you're looking for airport transportation for business trips, ask other traveling professionals for their opinions. Many people travel often and have favorite companies that they stick with during every trip. Someone may have helpful advice regarding their transportation service of choice.
Check Prices and Availability
What's your budget for travel? If you're paying for your own transportation or if you have a budget set by your company, you should check the airport transportation costs before committing to a specific transportation company.
Keep in mind that the cheapest service isn't necessarily the worst just as the most expensive one may not be the best. That said, you should be careful about "price shopping." Both the price and the reviews should be good.
Once you find a company with good prices, make sure they're available when your flight lands. Some may be booked out or have hours that don't align with your needs.
It's Time to Select Airport Transportation Services
When you're trying to select airport transportation services, keep these suggestions in mind. You'll find the perfect service that lets you travel in style and comfort.
For more helpful articles about travel and more, check out the rest of the site.
How Much Does It Cost to Move Abroad?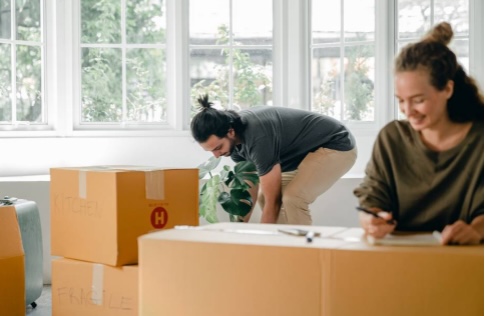 A record number of Americans have reportedly explored the idea of making a move abroad over the course of the last year. All of the turmoil that has taken place in the U.S. has motivated some people to at least look into the idea of trying to move overseas.
Is this something that interests you? If so, you will need to prepare for a move like this far in advance. You don't want to move internationally on a whim and pay the price for it later on.
You should start by figuring out how much it'll cost to hire movers to assist you with your move. It'll help you decide if you have enough room in your budget to move overseas in the first place.
Here are a handful of factors that will affect how much you'll have to pay to bring international movers on board when you move abroad.
The Country Where You Want to Move
There are almost 200 countries scattered throughout the world right now. It'll provide you with plenty of options when you want to move abroad.
But you should know that some countries will inevitably cost more to move to than others. Generally speaking, the further away that a country is, the more you'll need to pay to have international movers lend a hand to you.
You might want to create a short list of countries that you would like to live in and then see how much you'll have to pay to move to each. It could make it so much easier for you to narrow down your original list to just one.
The Possessions You'll Need to Move to a New Country
Are you going to be bringing every single item that you own when you move internationally? Or will you only be bringing a small fraction of your personal possessions along with you?
You're welcome to take either approach when you move abroad. But you should be aware of the fact that the cost of moving will increase based on how many things you bring with you. You might want to scale back on what you're going to bring to another country to keep your moving costs lower.
The International Movers You Hire
Every international moving company is going to charge you a slightly different price to help you move abroad. Because of this, you should shop around for a reputable company that isn't going to break the bank.
This international removal cost calculator can help you get a better feel for what some companies will charge you for their moving services.
Find Out How Much It'll Cost You to Move Abroad
It can be tricky trying to calculate exactly how much it'll cost you to move abroad. As you've seen here, it'll all depend on where you're moving, what you're packing, and who you hire to help you.
Keep these factors in mind as you set out to get international moving quotes. It'll help you avoid experiencing any sticker shock as you try to find the cheapest international movers.
Get more moving tips and tricks in some of our other published blog articles.
Why You Should Consider Moving To Another State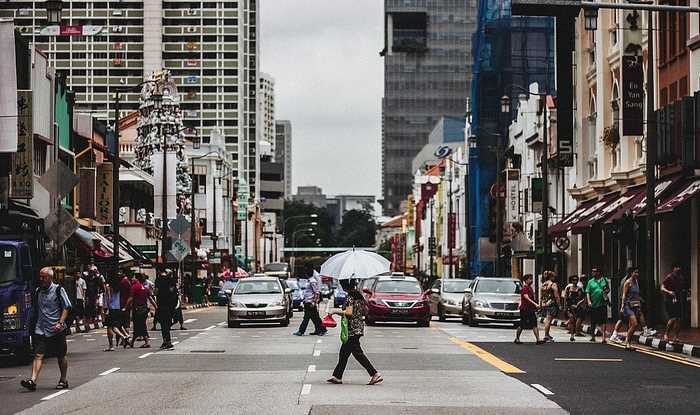 If you're looking to relocate, whether moving from one state to another or from one city to another within the same state, interstate moving companies are an excellent way to find the best price for your move and ensure everything goes as smoothly as possible.
Since interstate moving companies have experience handling moves across state lines, they know how to avoid the problems that could arise with an in-state move and keep costs low simultaneously.
There are many reasons it's beneficial to use an interstate moving company when you move, but here are just a few.
You Can Have a Fresh New Start
Experiencing a fresh start may be just what you need. Shifting to a new location can do wonders for your life, and the best interstate moving companies can help make the process more accessible.
Best interstate moving companies will take care of all the heavy lifting for you so that when it comes time to settle in, all you have to do is relax and enjoy your new surroundings. It is never too late for a change, and if you are ready for an exciting opportunity, why not give yourself one by moving? It's time to stop putting things off and start living out your dreams!
You Will Grow as a Person
Moving to another state can be a huge move. You must understand the hard work and dedication it will take to make a move like this. One thing to consider before moving anywhere is how it will affect your job.
The most successful relocation situations are when a company moves its employees closer or near them, and the person starts over from scratch in a new industry. If you're not looking for that change, decide how much time, energy, and money you will invest in finding similar employment opportunities in your new residence.
No matter what decision you make, know that as long as you don't go about barging, any experience will be good for your personal growth.
It Might Be Much Cheaper Where You Move
The cost of living can vary depending on the state that you move to. If you're considering moving to another state, take a look at these interstate moving companies that might offer the best deals on your move.
Not only will they transport your belongings, but they will also help you make all the necessary arrangements and provide anything else you need to ensure a smooth relocation experience.
Most importantly, compare quotes from multiple companies to find the one with rates that work best for your budget.
You Might Have More and Different Job Opportunities
You may have difficulty finding work if you live in a smaller area since your employer can afford to hire fewer people. Moving to another state will expand your horizons and allow you to experience a different lifestyle.
When deciding on what state you should move to, consider that the cost of living varies from one location to another. For example, if you move from San Francisco to New York City, the cost of rent for an apartment will be much cheaper even though both locations have plenty of job opportunities.
Researching how each location compares before making a decision is very important as it could help save you money in the long run.
You Get to Make New Friends
Moving to a new state is such an amazing thing to do. There are many reasons to move, but one not often discussed is making new friends. When you have a more diverse population, you can have so many different experiences.
Maybe you want to make friends that are also interested in anime and cosplay? Maybe you want to make friends with people who appreciate fine wine? Whatever your interest is, someone out there shares your passion, and now you don't have to keep up on two hobbies.
You Get to Experience Different Cultures
You get to experience different cultures and lifestyles if you make the jump! Even though it is a big decision, there are ways to make it as easy on yourself as possible. For example, hiring an interstate moving company will help you with your packing and unpacking needs!
They take care of everything so that you can focus on more important things like saying goodbye to your friends and family. Plus, they specialize in these sorts of moves so that they can provide expert advice and tips throughout the process. With so many benefits, it's hard not to consider making this change because life might get better for you.
Conclusion
Find the best interstate moving companies before you start packing your bags. Picking the wrong one can lead to a headache and make your move unnecessarily stressful. The good news is that you can find reviews on many different options with just a little research to make this process much easier!