How to Choose a Funeral Song for Your Beloved
Has the time come for you to plan the funeral of your beloved life partner? Although this is no easy task, the right song can help your process one of the most difficult times in your life.
There are conventional funeral songs that you can select from; however, personally selecting a funeral song for your loved one is the most sincere approach.
Choosing a funeral song does not have to generate more anxiety in your life. Read our article to learn how to choose a funeral song for your beloved.
What Genre Did Your Beloved Enjoy Most?
You knew your lover better than anyone else. That means there is no one better to choose their funeral song than you.
Deciding which song will play is likely to stir your emotions and memories. Take advantage of the experience that you remember with your partner.
These memories and emotions will help you choose the best song for their funeral. Begin by considering which genre they were most fond of or likely to play.
If deciding on a specific song is too difficult, then a genre is a great place to start your song search. After all, this song is supposed to represent the life of your beloved partner.
Choosing a song is no simple task for this reason. Moreover, you may want to consider who will be attending the funeral as well.  It is important to choose a song that is appropriate for all who attend to hear.
If the love song that you select is something that was privately shared between you and your dearly departed, then consider choosing a different song.
Once you consider the genre and funeral attendees, it will be much easier for you to select a heartwarming funeral song to honor your loved one.
Ask Family and Friends to Help You Choose
Speaking of funeral attendees, they are a great resource to use if you are still struggling to pick the perfect song.
Asking family and friends to help you choose a funeral song can help you focus on your own grieving process.
If your loved one belonged to a large circle of family or friends, then enlisting them in your decision can potentially help them grieve as well.
Close friends of your loved ones may have known them before you two ever met. Old friends of your lover might know songs that represent your lover's childhood perfectly.
This information is vital when it comes to deciding on a funeral song. A nostalgic memory of your loved one may be the best type of song to honor their passing.
The mother of your loved one, for example, might be able to tell you the song they played while your partner was still in their whom.
Information like this can help take away the stress from the daunting task of choosing a funeral song for someone you deeply care about.
If the pressure becomes too much to bear, then you can assign this task to someone else as you prepare different arrangements or tent to your own mental health needs as well.
Prioritize the Memorial Service Song First
Funerals can be lengthy events that honor the entire lifespan of your loved one. If your loved one lived a long a prosperous life, then their funeral could be an all-day affair.
This means you may want to play multiple songs throughout the service. Do not let the thought of choosing multiple funeral songs worry you.
Focus on the memorial service song first and see what songs rise from your research and conversations with loved ones.
As you begin to brainstorm possible funeral song candidates, you are likely to generate a long list of options.
If one song stands apart from the rest, then that is the funeral song that you have been searching for. The runner-up songs can be curated into a playlist for the event.
Focus On Finding Uplifting Funeral Music
If your loved one did not have a particular genre of music that they enjoyed, then consider searching for an uplifting song that encapsulates their energy.
Uplifting music can leave a positive and lasting impression about your loved one in the minds of all who attend their funeral.
Funerals can be times of deep sorrow and grief, so an uplifting song can help everyone process their emotions while in the company of others.
Uplifting songs do not have to be upbeat or overly positive. Something simple and soft will do the trick. Nowadays, discovering new music is easily accomplished on the internet.
If the thought of selecting a funeral song is too stressful to complete, then consider choosing an especially curated playlist for funerals could be your best option.
Choose a Song That Suits the Theme
If you are hosting a themed funeral, then consider choosing a song that matches the theme of the occasion.
Some individuals have gone as far as dressing up as superheroes to honor their loved one's favorite comics or pastimes.
Whatever theme you choose, selecting a corresponding song can help keep your funeral theme cohesive.
For example, you could play the theme song to the favorite show of your loved one or the opening song to their favorite movie.
Not sure what the name of the song was? No problem! The internet makes it easier than ever to discover music titles.
Simply type a few lyrics into search engines like Google, and the title should automatically pop up. All that is left is to do is pair matching funeral flowers that blend seamlessly with your theme.
White flowers are a popular option for funerals. However, it is a good idea to choose a color that best captures the spirit of your loved one.
Take your time curating a themed funeral. From music to flowers, you want to ensure that every detail of the event is representative of the soul of your lover.
Create a Playlist for Your Mourning Period
If you are left with a long list of songs that represent your loved one, then consider combining the individual tunes into a playlist that represents your love.
Listening to all of these songs together can help you determine which is the best song for the main event.
The other songs, however, are still representative of your loved one and should not go to waste. This long list of songs can be transformed into a playlist that you can share with all who attend their funeral.
This playlist can be curated and shared digitally, so you do not have to worry about taking up space in your music collection or burdening others with material possession while they mourn.
In fact, mourners will be delighted that you have taken the time to curate a special collection of songs that will help them remember their loved ones as well.
When the funeral is over, the playlist will serve as a reminder of how many lives your lover touched while they were still alive.
You can also utilize this playlist on your own time to help you process your emotions about your great loss. Take your time and enjoy the music.
Saying Goodbye: Dedicate a Funeral Song
If family and friends were important to your departed loved one, then consider saying goodbye with a list of dedicated songs.
It is a contemporary trend to dedicate songs from the departed to those that they love during their funeral.
After the memorial service, you can begin playing songs dedicated to family and friends from the point of view of your departed love.
It is a good idea to include a short speech in between songs to let everyone know who the song is dedicated to and why.
The explanations should be simple and straightforward, with plenty of time to talk amongst the crowds about how much they miss the person who is no longer with them.
Dedicating a funeral song to a close friend or relative can help those grieving feel included, remembered, and loved.
Take Your Time Choosing a Funeral Song
Do you think you are ready to choose the right funeral song for your loved one? As you have just read, choosing a funeral song is no easy task.
There are, however, several options and tools to help you accomplish the task. Remember, enlist the help of your family and friends if you are feeling stuck.
Their knowledge and memories will help you select the perfect track to honor your loved one. If you are still in need of inspiration, be sure to read our other blog articles as well.
The Boys Season 3 Premiere Has Landed on Prime Video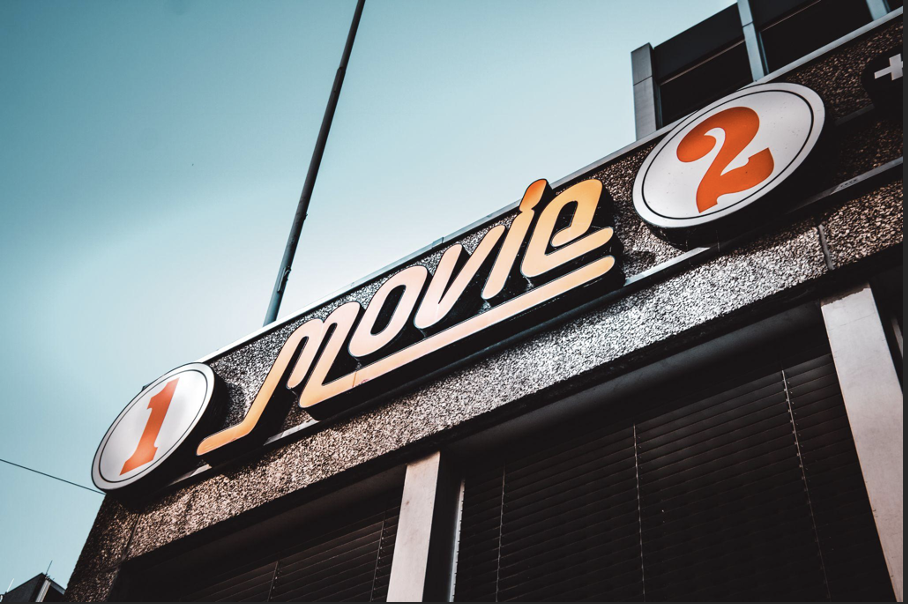 The Boys – a dark comedy-drama that features a diverse cast of vigilantes. These casts attempt to take down a group of superheroes. It was known as the Seven, who are perceived by the public in all the adulation that superheroes garner. But who, despite their superpowers, are arrogant, selfish, and corrupt, making their way to Video on Amazon Prime for season 3.
The Beginning 
The first season of The Boys aired on July 26th, 2019, and season two aired on September 4th of, 2020.
Just before the release of season two, the producers of  "The Boys" announced that the show had extended for a further run through season 3. Season 3 first aired on June 3rd of this year.
Critical Success 
The series has garnered critical acclaim for its writing, storyline, humour, and many of the cast performances. It has been nominated for six Emmys, including a nomination in 2021 for the Outstanding Drama Series.
However, the series has racked up nominations in tons of other award shows, such as the
MTV Movie Awards, the Saturn Awards, and the Hollywood Critics Association TV Awards.
Professional Critics have noted  The Boys  as being "Irreverent, deliciously cynical," and "Shockingly violent and pointedly political."
Critics seem to love that the typical superhero adulation has been turned on its head, and fans seem to love it too.
Fan Reaction 
During Season One of  The Boys, the show captured an 85 rating on Rotten Tomatoes for Season 1, which earned it a certified "fresh rating."
In season 2, the show did even better on Rotten Tomatoes, with an overall rating of 97 out of 100.
Season 3 is only a few days on the air, but there are already 55 reviews on Rotten Tomatoes, with an average score of 95 out of a hundred.
The Show Structure 
Each season of  The Boys has eight episodes, and the first three episodes of season three were released on June 3rd.
Episodes 4, 5, 6, 7, and 8 will be released in June and July, with the air date for season 8 being released on July 8th.
Plenty of Cast to Root For 
One of the things that people seem to love besides the plot twist of rooting for antiheroes is a large amount of cast—twelve actors, including academy award-nominated Elizabeth Shue in season 1.
There were 13 prime actors in season two and 15 primary actors in season 3.
The cast features a talented group of professional actors, including Erin Moriarty, experienced actress Dominique Elliot, Christopher Crawford, who has several series under his belt, veteran actors Jessie Usher, and Jack Quaid from the Hunger Games, and Suicide Squad actress Karen Fukuhara.
Meanwhile, a whole host of guest stars appear in the series, so there is no shortage of characters.
The Producers and Executive Producers 
Developed by American writer and television producer Erik Kripe, besides Mr Kripe are six producers, including star Keith Urban and 16 executive producers, including Seth Rogan. Besides acting, he has been producing and directing films for many years.
On board is also Evan Goldberg as executive producer, who has collaborated with Seth Rogan on several films, Neal H. Moritz, who has produced over 70 significant film endeavours; and filmmaker Philip Sgriccia who has worked on Lois & Clark: The New Adventures of Superman, Smallville, and Supernatural, besides working on The Boys. 
One Critics Reaction 
TV reviewer Lucy Mangan, the TV Critic for the Guardian, a major UK movie news, says that so far, season 3 is living up to expectations, and the plot, the writing, and the acting are still first-rate.
She notes how The Boys pokes a poignant dig at Scientology with its similarity to Vought International, which funds the spoiled superheroes of the show, and calls the show "astute, slick, satirical fun."
There is also plenty of gore in the show, so The Boys isn't for the squeamish, but note that you get plenty of bang for your dollar.
Primarily an American Show 
But despite Ms Mangans notes, the show is oriented toward the US and Canadian audiences and is on par with such shows as Dexter and Game of Thrones.
No word yet on a 4th season 
There is no word yet about a season 4 of The Boys, but as good as the reception is so far, in all likelihood, it will happen.
The Best Gift For Music Lovers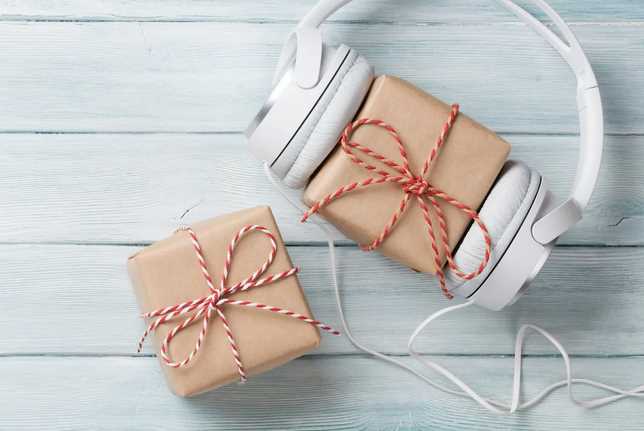 The music that one listens to is much more than just a personal preference for many people; instead, it is a way of life.
It doesn't matter if it's an album that takes you back to your first love or the best concert you've ever attended, music is inextricably linked to our recollections and pivotal events.
Musicians and music fans take their passion to an advanced level, and they have a tendency to pay special attention to each and every facet that contributes to the realization of this art form.
As a result, a gift that recognizes their passion for music is guaranteed to be very warmly appreciated at any time.
Not sure what to get the person in your life who enjoys listening to music? Whether you know someone who is a Bad Bunny lover or someone who writes songs, there is a wide choice of unique things available that can assist you in commemorating their enthusiasm for music.
The act of gifting requires both the giver and the receiver to participate. As a result, the act of giving gifts and the act of getting gifts ought to supply us with the exact same sensations of delight.
A Bad Bunny concert tickets, a songwriter's journal, or high-fidelity concert earplugs are some options for those who want a more practical approach when giving a gift.
What else could it be a perfect gift?
Books
Music is sound. However, this is not the only factor to consider. It may be something that was lived, tasted, smelt, or felt, a movie that was seen or a book that was read and that served as an inspiration to create and compose, or it could be heard. Artists rely on multisensory experience to get there.
If you don't believe it, all you have to do is take a look at the list of books that David Bowie personally recommended in the three years before he passed away.
According to him, these were the experiences that prompted him to alter how he viewed the world and contributed to the development of his vocation as a chameleon.
There are one hundred titles, and each one includes reading recommendations provided by the performer themselves.
Collectible figures
The drive to gather things never stops discovering new "needs" and new ways to fulfill them.
In recent years, Funko Pop figurines, which are easily identifiable by the disproportionate size of their heads, have become increasingly fashionable.
These figurines offer a massive selection of characters from film, television, and music worlds, flipped with this peculiar anatomy.
Concert tickets
Suppose the person to whom you want to give a gift is a fan of pop music, rock music, jazz music, reggaeton, or any other type of musical genre. In that case, there is bound to be a performance coming up in the near future to which you may invite them by purchasing tickets in advance.
Musical instruments
The cost of presenting a musical instrument as a present can be pretty high in various circumstances.
We may be talking about a significant sum of money if we're talking about a professional violin or a fine piano.
In other circumstances, however, such as when a friend starts playing the guitar and needs an inexpensive or used one to get started, then why not do that for them?
Accessories for an instrument
This will totally depend on the kind of instrument that the individual will play and to who we are going to present it.
If they play the violin, we can gift them a case designed to hang on their back like a backpack and has a zippered compartment to store sheet music in.
If they play the guitar, we may consider getting them a distortion pedal, a box of picks, a set of strings, a music stand to hold the sheet music, and a music stand to store the sheet music.
There are a variety of accessories that are available that can be helpful when playing various musical instruments. For example, a metronome.
A moldable vinyl
Do you enjoy working with your hands to create something? You might consider the following:
Stickers made of vinyl are exceptionally pliable when heated a little bit, making them excellent for an original present.
If you take one, place it in the oven for five minutes, and then remove it, you will be able to shape it as you like when you take it out.
Additionally, after it has cooled, it will never move from the position that you have set it in. You are free to devise anything you like for the person you have in mind.
The Bottom Line
As you can see, if you have a close friend who is highly enthusiastic about music, each one of these gifts can prove to be of great assistance to them.
You will be able to find the ideal gift for someone by using your creativity and considering their preferred genre, style of music, and instruments.
How Elon Musk Plans to Transform Twitter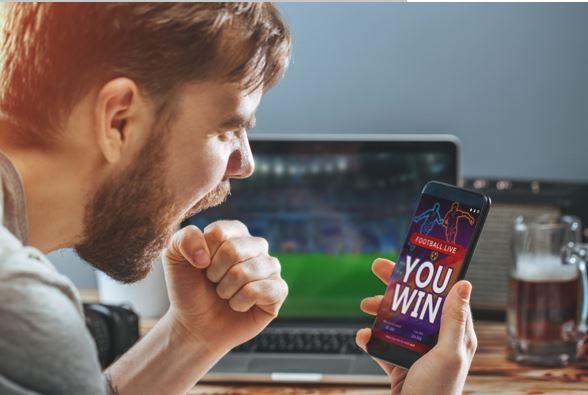 Twitter is one of the most popular social media platforms today. Besides the millions of users who use it for banter, tons of companies worldwide, including businesses like online casino Canada sites, use it for official communication and customer support. But, as you may have already noticed, the last couple of weeks have been a rollercoaster for Twitter, the platform that many refer to as a controlled chaos platform or the Larry T Bird app. 
Center to all the controversy has been none other than the world's richest man, Mr. Elon Musk. 
It all started in early April 2022 when Mr. Musk surprisingly took a bite out of Twitter when he obtained a 9.2% worth of shares for the company. Upon the acquisition, Mr. Musk was invited to have a seat on the Twitter board, a position he eventually declined. Yet, the saga was far from being over. 
After declining the board seat, Musk eventually returned with an unexpected offer. He wanted to buy Twitter and privatize it. With the reality that the reigns of Twitter will soon be falling to the wealthiest person in the world, people have been nervously waiting for the plans he has in store for the platform. The company's control could not fall to a more unpredictable person, it must be said. Much of what Musk may do is shrouded in unclarity, but based on his past public utterances and tweets, we can anticipate some of the changes he is poised to introduce. So, let's take a closer look at what Twitter might look like soon.
Free Speech
Musk has long advocated for free speech in the app, and he is notorious for using it, particularly for posting memes. Under the stewardship of its co-founder and former CEO, Jack Dorsey was constantly finding itself in a tussle with the political right. And there is no greater example of that tussle than the controversy that covered former President Trump's tweets at the onset and aftermath of the Capital riot attacks. 
The series of tweets that were considered unacceptable by Twitter led to Trump's permanent ban from the platform. But now, with Elon musk's takeover, it remains to be seen whether there is hope yet for the comeback of a former president who famously used the platform to pass his unfiltered messages to the public. While the prospect of politicians like Trump making a comeback to the platform under Musk is real, the left will surely not like this move if it is to come to fruition.
End of Spambots?
If you are a public figure, it must be so infuriating to know that so many people out there are impersonating you. This surely must be one of the reasons why a public figure like Musk has promised to crack down on the so-called spambots that we all love to hate.
Authentication of all Humans
The Authentication of all humans can be a daunting experience. No social media platform has been able to do it successfully. Other social media giants like Facebook and Instagram are also suffering from the impact of the so-called spambots. The spambots are why Elon Musk wants there to be an identification criterion. How this will be implemented is what remains to be seen. Will we have a system like a two-step authentication? Will more people be offered the authentication blue tick synonymous with huge accounts, celebrities and public figures? Let's wait and see.
Bring the Edit Button
The fact that there isn't a Twitter edit button since its launch in 2006 has been a reason for frustration for many Twitter users. It seems crazy, right? Well, this is high on Elon's list of priorities if his previous statements are to be believed. But even before Elon took over, Twitter already had plans in motion to develop that button that allows you to edit tweets you have already sent out.
Slash Executive Pay and Layoffs
It may not be all butterflies and rainbows for everyone as far as the blue bride app is concerned. For instance, if you are an executive on Twitter, this one is bound to hurt. Musk plans to slash pay significantly for the execs in a move that he says will save the company $3 million annually. That's not all, though; there may be layoffs coming for Twitter employees in a move by Mr. Musk to cut down on costs.
More Ambitious Yet Achievable Targets
History has taught us not to ignore anything Elon Musk says. He most likely always means it, and sometimes it's tough to figure out which of his plans are actionable from his perspective. Besides what we've discussed above, he has given out countless other proposals for Twitter, either via tweets or through the media. Some of his other interesting plants for the platform include:
Monetizing tweets

Converting the downtown Twitter San Francisco office into a homeless shelter 

Open up Twitter's algorithm to the public

Reduce Twitter's reliance on ads to less than 50% of revenue

Hit over 900 million users by 2028

Have over 100 million subscribers for a new product dubbed "X."
We may not know for sure which of these will be executed. One thing is for sure, though, is that nothing is too crazy to implement when it comes to Elon Musk.