Gift Ideas For An Adrenaline Junkie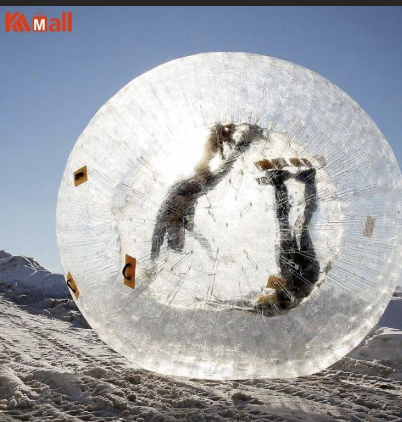 Adrenaline junkie is a term that is often used to describe people who enjoy activities that are thrilling and intense. These activities generate an adrenaline rush. When a person is excited or emotionally charged, the body will produce the hormone adrenaline.  Then it is released into the blood and will increase the heart rate, breathing and blood pressure that will give the person a boost of energy.  People who enjoy activities like skydiving, rollercoasters, skateboarding, surfing, white water rafting, bungee jumping, snowboarding or extreme sports like zorbing are known as adrenaline junkies. They are also known as adventurers, sensation or thrill seekers.
Christmas can be a dull affair for adrenaline junkies because there are no flyboarding, shark diving or bungee jumps but lots of wrapping papers. Do you have an adrenaline junkie on your Christmas gifting list this year?  Not sure what is the right kind of gifts for them?  Rather than gifting them a pair of shoes or a photo frame, you can get some heart-pumping gifts for these thrill-seekers.  Below is a list of extreme gift ideas for the adrenaline junkies in your life.
Indoor Skydiving Experience
Indoor skydiving is an activity that everyone can participate, especially those want to experience the thrill of skydiving but do not want to jump out of an airplane.  Plus indoor skydiving is available all year round, no matter the weather or season.  It involves flying within a column of wind inside an enclosed tunnel.  The participants will be required to wear a jumpsuit, googles, helmet and earplugs.  There will be a safety instructor who will help the flyers learn how to control their bodies in the airflow. Indoor skydiving is a thrilling free fall activity.
Diving With Sharks Experience
Nothing can spike the adrenaline more than coming face to face with the killer sharks. Shark cage diving is a great gift experience for your thrill seeker friend or loved ones. Don't forget to grab your sexy bikini and join in the fun.
Driving A Monster Truck
Monster trucks are huge and it is thrilling to get behind the wheel of one. These trucks have huge tires, great horsepower and driving it is a lot of fun, making it a unique experience. Gifting a monster truck fan the experience of driving one for themselves is an amazing gift that they won't forget.
Water Activity Experience
If your friend or loved one is someone who loves nothing more than getting onto water, then gifting them an experience that is related to water is a good idea. There are many thrilling activities either on the river, the sea or lakes as follows:-
White water rafting is a fun activity for many reasons. It offers a real adrenaline rush as one fights against strong currents and rapids while navigating down the river.  Besides giving the heart some pumping, it is also a great workout that will tone and strengthen the arms and shoulders. There are certain sections of the river that is calm and relaxing, thus giving someone the white water rafting experience is an awesome idea because it includes adrenaline rush, physical challenge and a relaxing time, all in one.
This is a new craze that is getting popular now. It is a mixture of water-skiing, diving, flying and wake boarding. The person is strapped on the ankles onto a flyboard which is about the size of a skateboard and it is attached to a hose pipe.  The hose pumps out pressurised streams of water that will project the person up into the air. One gets the feeling of flying while the boat is whizzing across the lake or ocean. Flyboarding is a good workout for the abs and legs.  The thrill of flying above the water makes a good gift for someone who loves a challenging time.
Aqua zorbing is another thrilling and fun activity that allows a person to be inside a giant inflatable ball.  The ball is made from durable PVC and inflated with air. The person inside the ball will be sliding around while trying to navigate the ball that is floating on water. It is a fun game trying to walk on water. This exhilarating water ride activity can take place in a swimming pool or river. This extreme adrenaline rush activity is an experience like no other.
Zorbing
Similar to aqua zorbing, zorbing is a recreational activity where the person goes inside the giant inflatable ball known as zorb balls and is rolled down a hill or a man-made ramp. Zorbing is usually done on a gentle slope but can also be carried out on ground level. It is a great fun game.  You can purchase the zorb balls from Kameymall, a top global online shopping platform that has a wide selection of high quality zorb balls and other outdoor products such as air track mat.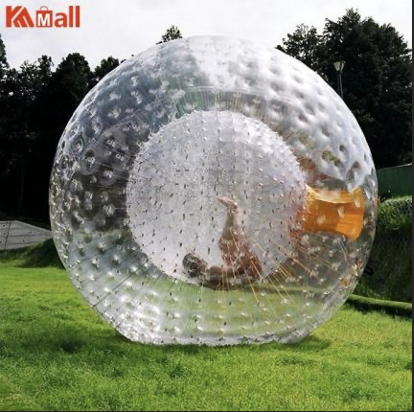 Giving someone a gift that brings adrenaline rush is certainly something that they will remember forever.
8 Reasons of Romantic Handwritten Letters Is Timeless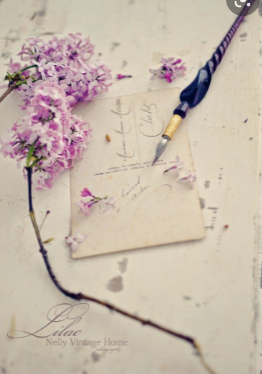 Many cannot imagine life before the Internet. Shopping happened in brick-and-mortar stores many decades back, job hunters scanned newspapers, and people communicated by writing letters.
Do you still remember handwritten letters? You can probably find bunches of these pieces of paper in your grandma's attic tucked away in a shoebox. Handwritten letters are also famous for fueling storylines for romantic movies. Unfortunately, handwritten letters have become less and less common.
But things might change. With the pandemic still raging, there has never been a better time to bring back the tradition of letter writing. People have become more socially distanced and interacting less. Many miss the people they love. Believe it or not, taking the effort to write a handwritten letter using premium stationery supplies provides more benefits than testing your penmanship.
It is a memorable way to get in touch with the people who matter to you.
A handwritten letter is a treasure. If you visit any history museum, there is a big chance that they have letters exhibited. Possessions throughout history turn into dust. But delicate pieces of paper have heirloom value and are protected for generations. Powerful words are worth reading over and over again.
The study says writing letters can improve your mood.
According to research from Kent State University, you can get psychological perks from writing handwritten letters. Researchers suggest making a habit of writing letters of gratitude since it can make you feel happier, more satisfied and ease depressive symptoms. Telling a sympathetic friend how much you appreciate them via a letter helps you feel more grateful, blessed, and see the beauty in your life.
A letter validates the importance of a relationship.
The effort to write a thoughtful note shows how much you cherish a relationship and want to deepen it. It helps strengthen friendships and marriages. It is a terrific gesture for business people to grow loyalty among clients and business partners.
A handwritten letter is classy.
A handwritten letter reminds the recipient they are unique. At the same time, a letter can make the giver pretty special too. Handwritten letters using premium stationery supplies are elegant and sophisticated. Moreover, you can set yourself apart as a true lady or gentleman by attaching a stamp to your beautiful words.
Writing letters helps you clear your thoughts to say things that matter.
The mode of texting and email are reactionary. In many cases, you need information, so you reach out. But writing letters is a more deliberate process. You want to give something rather than to receive something. You write a letter because you need to say something rather than get information.
Handwritten letters create a wonderful surprise.
Getting snail mail from friends and relatives is fun and exciting. Opening a letter is like opening a gift. Nowadays, most snail mail people get are piles of bills and junk mail. But you can be the thoughtful one who can rescue your friends from boring modern mail. You can start writing something fun and send it to your loved ones to make their day.
It helps you connect to older friends and relatives in a precious medium.
The current generation might find physical mail to be outdated and trad. But mature generations find handwritten letters to be rich in sentiment. Although your older relatives may be current with technology and adept at texting and email, they will be excited to receive a handwritten letter.
Improve your handwriting via letter writing
Many have spent hours in school practising cursive. But with the widespread use of computers and other gadgets and devices, you hardly ever get the chance to showcase your skills. You can even take the art of handwriting to the next level by taking up calligraphy as a hobby. Or, you may want to have a chance to improve your scribbles.
4 Cool Life Size Replica Ideas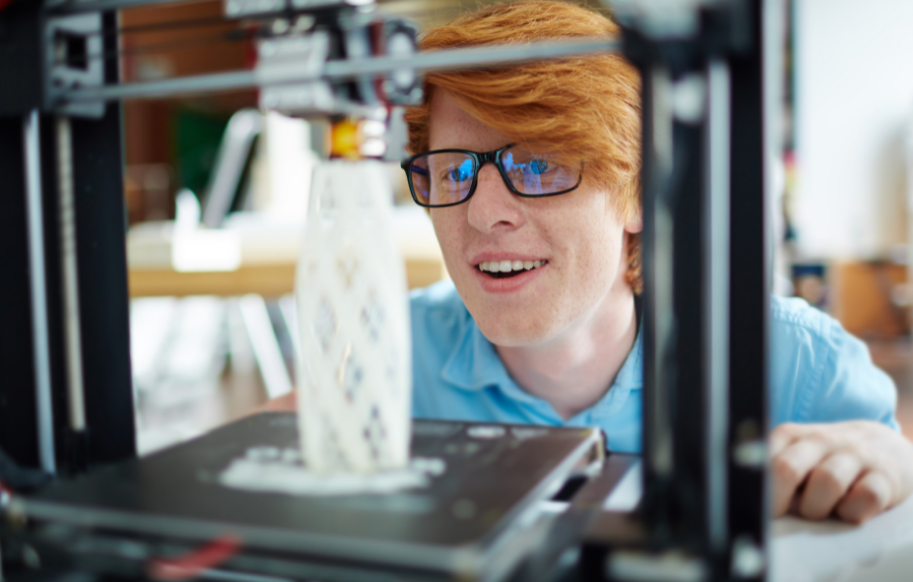 On average, more than 2.1 million 3D printers are sold each year. That trend in sales seems set to continue.
Many 3D printing enthusiasts are building increasingly large and elaborate projects. But some folk struggle to think of new and exciting ideas for printing projects. That means they aren't getting the best out of this amazing piece of technology.
If you're struggling to come up with a great idea for a life-size replica to create with your own 3D printer, read on! We've got some amazing ideas for you.
1. Your Choice of Boat
Life-sized boats are a super exciting project to work on. You could create anything from a simple rowboat to a scaled-down version of a battleship or a Viking longship!
If you're building a boat, be sure not to deploy it on the water unless it's been thoroughly checked over by a trained professional for its seaworthiness.
2. Your Favorite Celebrity!
3D printers have come a long way since they first entered the market. Modern printers are so sophisticated, they can be used to create a realistic human replica.
If you've ever visited the famous Madame Tussauds in London, or seen pictures of the attraction, you can get a good idea of the sorts of projects you could develop.
Movie stars, musicians, politicians, sportspeople, and anyone else you can think of could all be replicated down to the last detail. Imagine hosting a party and introducing your friends to Brad Pitt or some other superstar.
3. Life-Size Replica Mandalorian
Mandalorians are one of the most iconic images from the Star Wars universe. With their striking armor and eye-catching weaponry, it's no wonder these intergalactic warriors have grown so popular in recent years, with the Mandalorian TV show cementing the rise of the characters.
Making a life-sized Mandalorian armor replica could spruce up your home with the ultimate conversation starter, or
If you prefer, you could make Boba Fett or Jango Fett from the movie series. There are so many different designs to follow. And if you want to break the project up into smaller pieces, you could start with just a single piece of the armor, like the helmet.
4. A Small Building
What could be more ambitious than creating a small building with your 3D printer? While you might not be ready to print yourself a place to live, you could certainly construct replicas of small homes you've seen, to store in a garage or back yard.
This is the place to let your creativity run riot! You could build a hobbit burrow from Lord of the Rings, a Tatooine house from Star Wars, or even a mini-castle or mansion for your kids to play in!
Be sure to check local zoning permits if you're building something that will be placed outdoors.
The Only Limit is Your Imagination
When it comes to 3D printers, the sky's the limit. If you can imagine a life-size replica, you can make it, as long as you have the required materials. There are so many things you could recreate as a life-sized replica!
We hope you enjoyed our article and it gave you some interesting ideas for amazing 3D printing projects. If you're looking for more fun and informative content, check out our different menus at the top of the page.
How T-Pain Achieved His Net Worth and Success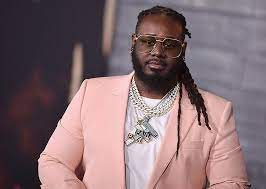 T-Pain is a famous American singer, rapper and songwriter. By now, he has launched many chart-topping hits that brought him into today's success. He started Nappy Child Entertainment in the year 2005. Later the same year, he launched his first album Rappa Trent Sanga which caught a new section of rap fans. T-Pain won a Grammy for his song "Good Life" in the year 2000. T-Pain gets married with Amber Najm and they have 3 children.
How Did T-Pain Become so Rich?
T-Pain was involved in over 50 top songs from the year 2006 to 2010, which is the way how the rapper got so rich, making T-pain net worth reach 35 million.One of the songs that stood apart is "Bartender" which is his partnership with Akon. The song is about 2 boys flirting with a bartender. The music video included two music icons checking out a hot bartender and also it ended up being a substantial hit.
Another outstanding track that made T-Pain abundant was "Buy U a Drank." A song about what people would intend to do to girls they meet at a club. He likewise teamed up with R&B vocalist Chris Brown in 2 hit tracks. One is "Kiss Kiss", a remarkable dancing track which has an amazing beat that you just can't aid but dance to whenever you hear it. The other is "Freeze" which is an additional dancing track from T-Pain and Brown that came to be preferred.
An additional tune is "5 O'Clock" a tune concerning still being at the club at 5am searching for possibilities. There most likely no tune of T-Pain's that is more popular than "Low", his partnership with Flo Rida. It is a dancing song that's been picked up and used for all examples considering that.
Why Is He So Popular?
T-Pain's 2nd as well as third cd became # 1 in the Signboard R & B chart quickly making the rap artist popular. From then on, people recognized him as one of the ruling kings of hip hop. Very soon a lot of the leading musicians intended to team up with him and the doors were ultimately open to also wonderful success.
He was featured on the first season of The Masked Singer. Despite the star-studded lineup of artists involved in the television show, he left as the victor. A few of the tracks he sang at the program included "This is How We Do It", "American Woman", and "Stick with Me." The show also included Tori Punctuation as well as LaToya Jackson.
He also showed up in the motion picture Quick as well as Furious 7 as himself. The film grossed over $1 billion bucks as well as was seen by millions of individuals contributing to his popularity. He also appeared in the movie "Liquor Store" as a lotto electrical outlet worker. He had a couple of lines in that motion picture and made a great impression in the little screen time that he was offered.
He after that collaborated with film star Jamie Foxx in the track "Blame It." The track has a number of versions yet all of them has T-Pain vocal singing the carolers. It is a tune about unleashing and also getting drunk on the weekend break. An additional song T-Pain is recognized for is "I love a Pole dancer" featuring artists like TI, R. Kelly, and also Paul Wall surface. It is a long track that tells the story of just how rappers constantly fall for strippers at some point in their life.
How is He So Successful?
T-Pain gained his success because of his chart-topping songs. His classic-soul-singer voice is what makes him so unique and memorable. He's known to maintain his voice in the perfect problem for this by practicing tunes and also utilizing techniques. He also leverages modern technology like making use of Auto-tune which, originally used to fix pitch, is made use of by T-Pain to create a brand-new and bewitching tool.
Among the reasons T-Pain has been so successful is because of collaboration with other top musicians. He had a much-anticipated cooperation album with Lil Wayne called T-Wayne. Maybe, among their best duets is "I Can not Believe It" which tells the story regarding T-Pain taking girls throughout the world. The self-proclaimed king of R&B, R. Kelly likewise worked together with T-Pain. Their most widely known collaboration is Same Girl Remix with Usher. The song has superior lyrics concerning 3 people finding out that they love the very same lady.
An additional among their partnerships is "I'm a Flirt" which is a track concerning moving your girls far from R. Kelly whenever he gets in a night club. One incredible partnership not a lot of people learn about is his hit with Ne-Yo as well as Trey Songz called "The Way You Relocate." It is an extremely unusual rare track with three R&B's hip-hop styles integrating for one gigantic track.
Conclusion
T-Pain is a rap artist who has actually released six albums thus far considering that 2004. Actually, his albums "Revelation" as well as "3 Ringz" controlled the top of the United States R&B Signboard charts for weeks making him one of the world's hottest hip-hop artists at the time. His best hits include "Good Life", "Freeze", "Purchase U a Drank", "Can You Believe It", "Kiss Kiss", "Reduced", and also "Bartender." He won 2 Grammys for "Good Life" and "Blame It." He has actually worked together with musicians from such as Kanye West, Chris Brown, DJ Khaled, Trey Songz, R. Kelly, Ne-Yo, Ludacris, Busta Rhymes, E-40, as well as Sean Paul. In 2015, he organized the iHeartRadio Music Awards which included today's best musicians. T-Pain has remained appropriate for virtually two decades with his latest cd, 1UP, launched as a surprise cd in 2019.