How TikTok videos can help businesses sell more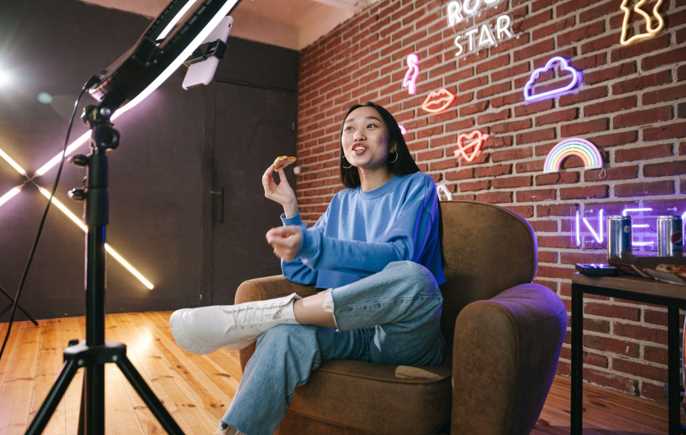 Businesses today have shifted focus from offline marketing to social media platforms. Social media marketing has evolved over a period with significant changes in the way audiences interact with advertisements. The use of modern-day advertisements seems to be fruitful through vertical videos and TikTok is one such platform that enables businesses to build their online brand organically.
What can businesses do to get more views on TikTok? To answer that question, let us explore some helpful TikTok tips for businesses.
Create videos with the right aspect ratio
Aspect ratio is the width and height of a screen. Since TikTok is a mobile application, all its content is shown in a vertical format. Make sure that the videos you create conform to this setup to make them easy to view. This will help enhance user experience.
Keep it short and straightforward
TikTok videos are often just 60 seconds or less. It's best for businesses to create videos that are within this time frame to keep viewers interested. So, if your video is too long and dragging, viewers are more likely to scroll past it.
Keep in mind that the human attention span is just about eight seconds so make that first few seconds count. As much as possible, you should be able to convey the importance of your business, produce, or service immediately. This way, even if viewers do decide not to watch your entire video, they have already heard and watched the most important part of it.
Another way to make the first eight seconds count is by making the first few seconds so interesting and captivating that viewers will want to keep watching until the end. This is a big challenge but it's possible.
Target the right audience
A business runs well if it successfully targets the right audience. When you switch to a TikTok pro account for your business, you will be able to dig deep into your account's analytics. This information will provide you with essential information about your followers and content.
These demographics and data that will help you sort your TikTok content so that you can target the right audience for your business. You can target the audience based on your product's market by categorizing them by age, gender, and location. This is extremely useful when you want to boost sales or generate TikTok leads in a specific area. Focusing on the right TikTok audience will ultimately help increase your engagement while boosting brand visibility.
Educate your viewers the fun way
TikTok audiences have their own reasons why they chose the platform. You need to make sure that you are one of the reasons. This might look difficult to achieve but it isn't. One of the best strategies for TikTok is to educate your audiences in a way that's fun for them.
Education does not only mean books, texts, and homework. It can be anything beyond these constructs. You can use TikTok to provide value to the audience by creating content that gives the audiences something to retain. It can be a skill, life hack, or some tips. You can present a solution to a problem and create value that takes the audience beyond the regular learning pattern.
This will enable them to relate to your content, giving them a reason to keep coming back to your profile, watch more of your videos, and find out what else you have to offer. It will also build much-needed credibility for your brand.
Join challenges relevant to your business
TikTok is known for trends and challenges that go viral. They even have dedicated hashtags. A lot of TikTok videos have taken over the internet, engaging viewers and creators alike. A business can join the bandwagon, innovating the challenge while getting more visibility.
Viewers have an eye for creativity so make sure you give your creative best for your business to flourish on TikTok. When you take up a challenge on TikTok, you will increase the chances of getting noticed by the viewer as TikTok challenge videos have a high engagement and  an organic reach.
Create posts that spark reactions
As a business, you need to create posts that spark reactions and demand engagement from the viewers. TikTok provides you with multiple AR filters that make your video interesting. To make your business stand out, you can create your video using an online video editor.
However, it's not an easy task to get the viewer to react to your videos. You must continuously find creative ways to make TikTok videos that will make your audience want to react or comment. You can often create content that asks the audience to comment for an opinion or an answer. You must always reply to those reactions so that the viewer feels acknowledged and will want to comment again for sure.
Add captions to your videos
Captions make your video easier to watch. A lot of people use their mobile phones on the go so, oftentimes, they watch videos with the sound off. The captions can help them see and understand what the video is about without having to turn up the sound. Captions are also especially useful for people who have difficulties in hearing. You get to reach a wider audience this way.
Make your videos easy to identify
Create a common theme across your videos. Not only will this make your brand familiar, it will also help set you apart from other TikTok videos. You can create a common recording style, use a unique color palette, or feature fixed characters that people can relate with. You can also add your brand logo in one corner of the video while it plays or make it pop out at the end, letting the viewers know who's responsible for such an amazing video.
The purpose here is you want your audience to come to a point where they already know what company or brand is behind a TikTok video just by the theme, color, or characters it shows. People are more likely to support and purchase from businesses that they are familiar with.
Use hashtags wisely
Hashtags have a huge purpose of increasing organic reach by tenfold. But you must remember that with great power comes great responsibility. You must not spam hashtags. Use only relevant ones in your TikTok video's captions.
Focus on hashtags that your business can benefit from and those that will catch the attention of your target audience. You may use as many as you want but 5 to7 is the recommended number of hashtags you should use on your TikTok videos. Make sure to target those with high usage volume.
Using relevant hashtags will help the audience find your business easily. They will help push your content to the viewers that engage with similar TikTok videos while keeping your account relevant to the platform.
Opt for content batching
It's understandable for business owners to be quite busy managing their businesses. If you are running it on your own or if you are a digital marketer with so much on your plate, posting regular videos on TikTok could be quite tedious. So, why not batch create your videos?
Content batching is a productivity strategy that can help you plan, create, and post more videos regularly. Instead of spending an hour or more brainstorming concepts, creating and editing videos, and thinking of captions, use those hours to come up with 5 to 10 TikTok ideas. Then spend another few hours to film or record those videos, editing them as needed. And then spend another few hours to come up with captions or descriptions. Before you know it, you have about 5 to ten TikTok videos that are ready for posting. You can then sort those videos to which ones get posted first and when.
The great thing about batching video content is that it takes the pressure off of having to come up with TikTok videos every few days or so. Because you already have a batch waiting to be posted, you can focus your spare time and undivided attention on other things that matter most to your business.
Bonus Tip: Create Highlights
When your business has created a certain number of TikTok videos, compile a video montage highlighting all your work. Creating video highlights will help the viewer understand the depth of your business in a single video. It also helps you share your brand's story, TikTok style.
Takeaways
TikTok may seem like an unlikely platform to introduce your business and find potential customers but it's the best place to be if you want to boost your sales and generate leads effectively. TikTok has a billion users and, if you want to reach out to your target audience, you have to be where they are.
Just by building and maintaining your presence on this popular social media platform, you would be able to market your business easily without having to invest too much. Now that's one smart business strategy.
Instagram Hacks – Reels In 2022 & Beyond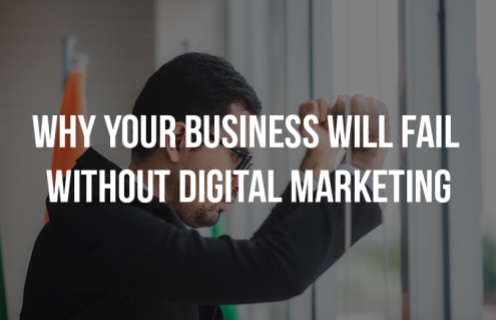 Whether you're looking to take your business to the next level or are already a well-established professional, these Instagram Hacks can help you reach your goals faster. You'll be able to create stunning and engaging Instagram videos no matter how much time it takes.
Create original content in your niche
A successful Instagram account will have original content that is relevant to your niche. It can be a great way of building a following, generating engagement, and making money. There are many ways to achieve this. Some of the most effective include using the Instagram stories feature, sharing product reviews, and using ad-free native advertising.
The Lifestyle niche is one of the most lucrative niches. It's all about sharing your passions, ideas, and daily activities with your audience. This can include makeup tips, travel inspiration, fitness tips, food recipes, and more.
The Travel niche is another lucrative niche. Social media is used by travelers to plan trips and share photos. Almost 97% of millennial travelers use social media for travel inspiration. This makes it a very popular niche for social media marketers.
The Beauty niche has been one of the fastest growing niches on Instagram. Instagram is home to over 96% of beauty brands. This means there are a lot of wonder brands for Instagram users to discover. Many teens learn about beauty products via social media. They also seek out beauty tutorials and tips. This is a great way to make beauty shops stand out and make your products memorable.
There are many other lucrative niches you can focus on. One example is the Health niche. People love to hear stories about how others live their lives. These niches can be monetized through affiliate marketing and services. These businesses can also use social evidence to build trust and demonstrate their success.
As with any business, you will need to be prepared for competition. The best way to avoid this is to make sure you have a targeted audience for your niche.
Timer Settings
The timer feature on Instagram is a great way for you to keep track of your posts and reduce the amount of time spent on the app. It's also a great way to see which photos you love the most and which ones to save for future reference. Simply go to your account settings, and click the timer icon in the upper right or left corner of the screen.
The timer feature has a number of features, from a countdown sticker to a countdown widget, and a feature that allows you to add effects to photos. There is even a tool that allows you to turn off push notifications to your phone. While this might seem like an odd choice, it can be very useful, especially if you're a business owner who doesn't want to be interrupted by a text message every time a customer reaches out.
While you're on the clock, you can also set a timer for your stories, including a countdown sticker to count down the time until you post the next one. This feature is only available to the latest version of the app and not all users will be able to access it. A timer is a great tool to keep track of when you post a story and to reduce the time your followers spend on the app.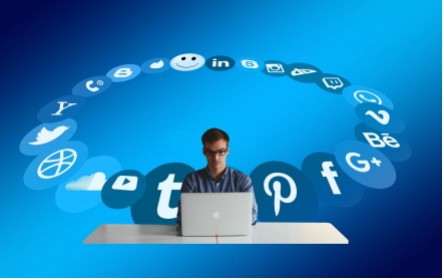 Align the Instagram Reels
Buy Instagram Reels is an innovative way to engage with your audience. This visual experience can be used to build relationships and illustrate your brand processes.
Reels can be uploaded either externally or internally and can be edited with various tools. These tools include filters, stickers, sound effects, GIFs and time. These can be reshared through Stories or the Explore page.
You can also add closed captions to your videos. This will help your audience read the text. However, you should ensure that the text is in a 4:5 format.
You can also use the align feature on Instagram to create seamless transitions. This tool can be found on the left side.
Another option is to use the timer tool. You can record the video for a set amount of time. You can set the timer to record for up to three seconds, or up 15 seconds.
The overlays feature is another option. This will display your account information above your video. You can also add text and captions, and use different filters. You can also upload music to your videos.
Instagram Reels can also be shared via Stories, the Explore page and your feed. You can also schedule them with Later. However, you should make sure to update your Reels whenever you make a new post.
Some users have reported that it takes time for their videos to load. However, you can use the align tool to smooth out transitions in your Reels.
You can also share your Reels To Stories to increase your audience's engagement. You can also use hashtags such as #dinner inspiration, #easy recipes, or #meal ideas to show what your content is about.
Select the Music for Your Reels
Creating an Instagram reel is a great way to promote your content. You can earn money based on how many times your content is viewed. You can also attract new audiences if you have a loyal following.
A music soundtrack is a great way to promote your Reels. This can attract viewers who don't necessarily want your voice but can increase views. You can add your own music or choose from a variety of free music online.
You may not have full access to your music library if you have an Instagram business account. If this is the case, you can change your account category to one that gives you access to the music library. You can then choose the best music to play for your reels by going to the audio library.
Posting your Reels to your Stories is another way to promote them. To add speech-to text to your video, you can also use the Reels app's text-to speech technology. This is great for people who are hard of hearing or have trouble with the lyrics.
You can also choose the best music to fit your reels from a variety of music catalogs. You can also add text, stickers, and other elements to your Reels. This is a fun way to make your Instagram reels unique. You can also reuse content from other apps.
You can even record your original music. You may not be able view your original song if you upload it to your Audio page. You may not be allowed to use it in your Reels.
10 Tips and Tricks for Greater Interaction on Instagram – Facelift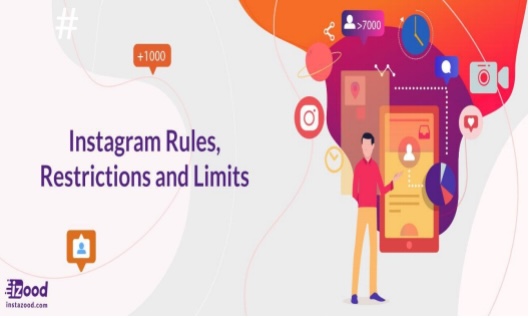 Regardless of whether you're looking for ways to increase your Instagram followers or simply want to make better use of the platform, here are 10 tips and tricks that will help you get the most out of your Instagram account.
Make sure yours is a top quality profile
Creating a top-notch Instagram profile is one of the best ways to increase interaction with your brand. It's not enough to post pictures of your products. You need to do more than just post pictures of your products to create a quality profile.
For example, a well-designed profile will include a high-resolution photo and a link to your website. Your bio can also include a link tree, which allows your followers access to all your brand offerings in one place.
You can also get creative with your profile photo. Nike is one example of a company that uses high-quality photos and clever fonts in order to create a profile that's both functional and eye-catching. Your image should measure approximately 400×400 pixels.
Interact with your followers, and other Instagrammers
A social media account can be a great way of driving traffic to your website. But to have a successful account, you must also interact with your followers and other Instagrams. This means you must "like" and comment on others' posts and share their content. You can request that they tag you in their posts. If they do, you will see their content in your feed. This will allow you to grow your popularity and gain more followers.
If you have the time, try commenting on other Instagram users' posts. Ask thoughtful questions to engage your followers. You should also thank them for the comment, and thank them in a way that is not overbearing. This doesn't have to be a long-winded thank you, but a simple "thanks" is nice. You can also ask Instagram users to tag your post. This will increase the chances that you will see their content in your feed.
You should also try to optimize your posts for comments. This is the best way to get people to engage with your content. You can use hashtags that are related to your niche. For example, if you own a Toronto-based coffee shop, you might use a hashtag like #TorontoCoffee. Cool colors are the most popular on Instagram, so make sure you use them in your posts.
Analyze your most successful posts
Getting a good grasp on your most successful posts on Instagram can help you increase interaction on your account. This is especially important if you are trying to increase your following. It is easy to find the best content that resonates well with your followers. This will help you increase your engagement and improve the effectiveness of your marketing strategy.
You can tap on the Instagram posts you wish to analyze to access individual post analytics. You will then be able to see how many comments and likes your post received. You will also be able to see how many times your post was viewed and how many videos were watched. You can then scroll down to see "Content You Shared" for more detailed analytics. Depending on your account, you can get two years of feed post analytics. You can also use the Instagram Activity tab to see data from the past seven days. You can see how many impressions you got, how many accounts reached, and how many people clicked on your profile or website.
Instagram Insights allows you to see a breakdown of how your posts have been discovered. You can see how many interactions you received each day and week. You can also see which hashtags were the most popular and how many times your posts were viewed. It is a good idea to use hashtags in your posts to reach the right people.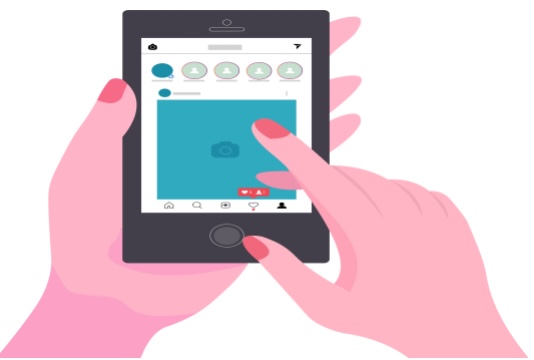 Find the top hashtags in your niches and use them
Use hashtags on Instagram to increase engagement and exposure. You should choose hashtags that are relevant for your post. The hashtag for an energy drink is not appropriate if you have a clothing company. A workout brand like Sweaty Betty might be interested in using a hashtag to connect them with the community.
Instagram allows users to use up to 30 hashtags per post. But, you should never use the same hashtags on every post. Instead, create a list of relevant hashtags for different types of posts. You can save these lists in the Notes app, and copy and paste them into your Instagram posts.
While you are researching hashtags, you may want to look at your competitors. They may have the most popular hashtags in their niche. This will give you some inspiration.
You might also want to check out hashtags that are hot. A trending hashtag may cause too much buzz so you might not want to follow it. To find the best hashtags to use in your post, you can use the search function on the Instagram Explore page.
While you are researching hashtags, it may be a good idea to look at the Instagram Stories section. Stories is becoming more popular. You may want to consider using hashtags in Stories to increase exposure. You should limit the number of hashtags you use in Stories. This can make it seem spammy.
You should also look at the analytics section in the Instagram Business account. This will give you an indication of how well your hashtags perform. If you want to see how well your hashtags are performing, you can look at the number of impressions they have gotten, as well as how many people have seen them.
Use a unique hashtag to represent your brand
You can increase engagement with your posts by adding a hashtag to your brand on Instagram. This can help millions of people discover your content. There are some hashtags that work better than others. Here are some tips for choosing the right hashtags for your brand.
A custom hashtag can increase engagement for your top-tier posts. In addition, branded hashtags can drive traffic to your profile and build a community around your brand.
If you're not sure which hashtags to use, you can use the search function in the Instagram app. The search bar can be found at the top of the Explore Page. You can also view the list of popular hashtags.
Look to other users in the industry for inspiration when choosing hashtags. They can provide you with ideas and tips for using hashtags to boost interaction.
To connect your brand to a topic you are interested in, use the hashtag. You might use #PowerofShe to represent your fitness brand. In addition, branded hashtags can organize content and make it more discoverable.
You can create a hashtag for a campaign in addition to a branded hashtag. For example, you could use #BlackLivesMatter, a hashtag that has been at the forefront of cultural imagination since the Trayvon Martin killing in 2012.
You can also use hashtags for promoting your brand's events. You might use #SwlFamily, for example, to promote a family event. In addition, you can use hashtags to reach local users.
Another popular hashtag is #style, which is used for visually stunning photos. This hashtag can be used to promote an outfit, or any other item that is visually stunning.
Great Ways to Boost Social Media Engagement for Businesses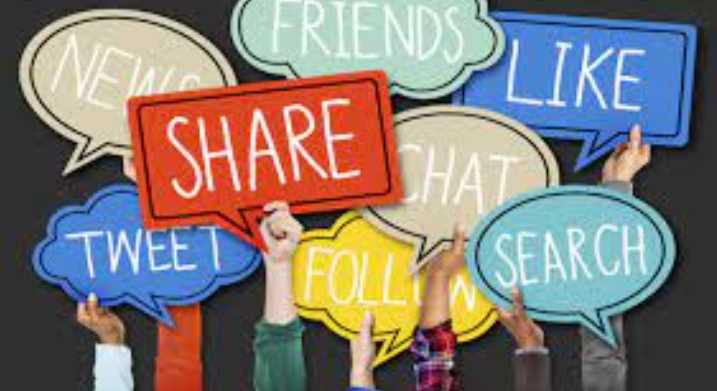 Using interactive content is a great way to change your normal posting process and boost engagement on social media platforms. This allows your audience to be more involved, boosts click-throughs, and presents more chances to delight and educate your network. But just what is interactive content and how do you use it to your advantage?
Interactive content is simply content that users can click on, click through, play with or answer. This type of content tends to call for more effort to produce, but it's rewarding as the audience spends more time, and get more value from it. Interactive content incentivizes the audience to engage and can be used to get to know them better.
Here are some of the common types of interactive content as described by Social Plus you may want to integrate into your marketing campaign.
Polls/ Quizzes
Polls and quizzes are perhaps the cheapest forms of interactive content. They can be fun and help them determine where they stand. As for you, they present an opportunity to get into the mind of your audience, allowing you to post targeted and more engaging content. They also provide the opportunity to offer a product or service.
Another pro with quizzes and polls is that they show the audience the conversation between customers and brands can go both ways, proving that you care about their opinions. Another enjoyable way to interact with the audience is by asking them to caption their photographs.
Popular social media platforms including Instagram stories, Facebook Pages, and Twitter all have a built-in polls feature. This allows you to add varying answer options. You have total control over the duration of the poll and options like Facebook polls even allow you to add Gifs and photos. Once a user votes, they gain access to the current poll results. If you decide to use Instagram Stories, you can leverage the Poll Sticker for a two-option poll that's available for 24 hours.
If the platform you use does not have a built-in poll feature, consider writing your options on the caption and have people comment their answers. In addition, you can run polls on your website's landing page.
Sweepstakes/Contest
The classic sweepstakes and contests are other great forms of interactive content and can be used to drive more engagement in a world where every company wants the attention of the audience.
While you cannot ask the audience to like, comment, or share your posts in order to secure a chance to win on Facebook, Instagram can be an excellent platform to run sweepstakes where you ask the users to answer a question in the comments or ask for a follow and tag a friend. For the best results, keep things simple and ensure the reward is brand-related.
Multiple Choice Posts
These can be another fun and effective way to drive engagement, particularly on sites that support multi-image posts. Each picture can be a varying option for the audience to pick from. This is a method you can implement to help your audience pick the next product you're looking to offer. You will not only engage them and get their opinions, but ultimately make more sales as you will be providing exactly what they prefer.
Interactive Infographics, eBooks, and Whitepapers
This type of interactive content may not be cheap to create, but it provides a great way to interact with your audience, current or potential. Interactive infographics and other pieces of content can be pop-ups or click-throughs to other pages, additional content, quizzes, etc. They also prove to be an excellent way to educate your visitors on a certain product or industry.
Compared to other forms of interactive content, you can pack vast information into an eBook or infographic including fun pop-up facts and calls to action. Not to forget that you can still promote these on social media platforms by posting snippets from the infographic or creating new easy and fast-to-read content from the data in the eBook and then use a call to action to drive traffic to the full product.
Workbooks and Assessments
Workbooks are another excellent way to provide value to your market. This entails adding interactive elements in your workbooks or making/including an assessment based on the product or service. Utilizing the assessment's final outcome, you will be in a position to offer the audience a solution, which is your service or product.
Interactive Videos
These are another excellent way to integrate interactive content into your marketing campaign. Video is the most reaching and engaging form of content on the internet, and so, it's easy to understand why interactive content through this medium is a must.
Your interactive clips can include quizzes, clickthroughs to your landing pages, or play particular sections based on the preference of the viewer. There are numerous tools out there that should help you make great interactive videos, but YouTube has a video interaction card feature that can prompt the viewer to subscribe or watch a related video.
Calculators
You can also show visitors how much they can save by using your product or service by offering a calculator. Any quantifiable information can be used for a calculator and help people use numbers to relate to your message, i.e why they should visit your website or use your product/service.
Conclusion
These are just a few of the types of interactive content you can implement in your marketing campaign. With more and more people using social media, engagement has become increasingly important if you want to reach your target method. By integrating interactive content into your campaign, you will boost engagement and bear the fruits that it presents.
Celebian Review – Is it a Legit Service?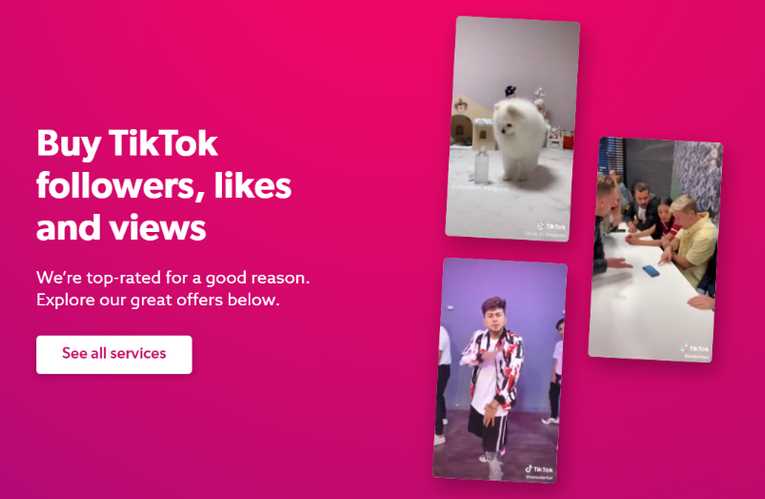 TikTok has become a popular social media platform. It has become one of the most popular platforms and it has become a good way of keeping up with the latest trends and topics in various industries and genres.
You are going to lag behind if you don't stay on top of the latest trends and end up losing out on what could have been great results on social media.
This platform is going to be great not only for creating content but also for sharing with an audience you want to market to.
The more views you have on your TikTok, the more people are going to be attracted to your account. When you get active followers who are loyal to your brand, business, content, cause, niche, etc. you increase your chances of getting more loyal followers.
Celebian is a service that claims to help people get more engagement – so read our Celebian Review below and check to see if Celebian is legit.
How can you get started on TikTok?
One thing to keep in mind is it is going to take time to create videos, engage those who have similar interests, and follow users you like and want to keep up with.
There are engagements that will involve reciprocation, which means you don't just upload your videos and then leave. You need to invest effort and time in building and growing on TikTok, which is the same case on other social media platforms.
Another thing you need to remember is there is a lot of competition you can expect to face. This means you have to put more time and effort into the process. Develop your strategy and use your time management skills to get the best results.
This is why more and more people are choosing to buy engagement and followers or use bots and spammy automation to increase attention to their content. These can seem like good ways of getting followers numbers up.
However, you might be disappointed at the end of the day when you realize that the TikTok growth and engagement services don't deliver the promised results. You also risk your account by using such services.
It is important to know which of the many providers of these services online are safe and you won't risk your online reputation.
This article is going to review Celebian so you can easily decide whether it is something you can consider when growing your TikTok.
How does it measure against our performance metrics?
What is Celebian – A Quick Review?
Going by what they have on their website, it is a service that helps TikTok accounts grow in terms of likes, followers, and views.
This is a service that is going to let you buy engagement and followers. They only provide their services for TikTok and no other social media platforms.
They claim that they provide high-quality services with genuine followers and engagement and an option for 100 free views.
All of that seems tempting if you are looking to grow your TikTok account. There are things that sound too good to be true, and they end up that way. We don't think this is the case with this platform.
They offer high-quality services with safe and organic engagement, and we are convinced that they deliver on their promises.
They have put a lot of effort into showing you that they care about you and they offer quality services that are going to give you the results you expect.
They provide high-quality followers and engagement that is going to help you with your TikTok efforts. The engagement they promise is authentic, which is very important when choosing such a service.
What are they offering – Celebian Review?
Features of Celebian
The features when buying the service that involves buying and followers look different from the normal standard growth services. The service brings the solutions to you going by what they have on their site.
Instant delivery of followers once they have processed your order
Reasonable prices for their services
Great customer service that provides you the best customer service experience 24/7
Great support that puts your needs as a customer at the top
If you are interested in their services, you can try them out and get the first 100 likes or views for free
Is it Celebian Legit or a Scam?
The thing we used when measuring a social media growth service is security and safety
Celebian is a good service when you look at its safety, and legitimacy, which is why we recommend it
There is a lot of information you can find regarding the website and service, which gives you peace of mind when working with them.
The website has a high trust score on Scam Advisor. This means that it is safe.
This is a new site that has not succeeded yet in optimizing for search engine results. This is going to improve because all it needs is a little time. After some time, they are going to appear at the top of the search engine results page.
Conclusion
We have recommended their services to people interested in buying engagement and followers on TikTok.
This service is safe to use and you don't have to worry about your TikTok accounts and even your own personal security.
Their pricing is a reflection of their high-quality services with quality likes, followers, and views.
They offer 24/7 support and go the extra mile when it comes to customer support
Because of the above factors and Scam Advisor rating, we think that they are legit.
We advise you to stick with the service and not look at another website that helps TikTok grow and engage.
We can't tell you the growth service you need to use in growing your TikTok account, but we advise you to avoid those services that risk your account and personal information.
This company is a great option if you want to grow your TikTok presence, and we don't think there is any other that can do better than them.