Finding the Perfect Diet for You: 5 Tips to Keep in Mind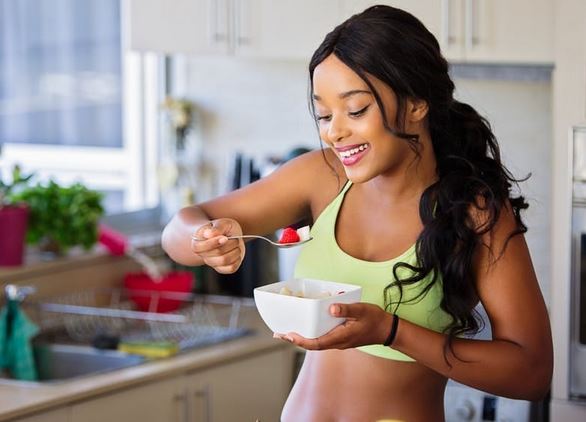 Dieting and weight loss is a multi-billion dollar industry, and there's a reason for this. Many women feel unhappy with their appearance—yet they also struggle to lose weight and keep it off. If you're someone who's struggled with their weight in the past, it's likely you'll have tried multiple different types of diets with varying results.
It can sometimes seem like every week the media is touting a hot new miracle diet guaranteed to get you to the size you want. With this being the case, it can seem almost impossible to find the perfect diet for you.
Read on to find out 5 handy tips that can help you to determine which diet might be right for you.
1. One Diet Doesn't Fit All
The first thing to remember is that what works for another person may not necessarily work for you. Certain diets necessitate the eliminating of certain foods, which may not be good for you based on your health or lifestyle choice. Don't base your diet choices on results you've seen in someone else, there's little point.
2. Find Something Sustainable
One reason many dieters quickly regain the weight they have lost is that the diet they were trying wasn't sustainable on a long-term basis. If you follow a diet for a time but then go back to your normal way of eating, it stands to reason your weight will come back, as well. Choosing a diet that you find easy to follow will mean you can keep it up more easily, and the weight will be less likely to return.
3. Everyone Makes Mistakes
If you're on a diet, it's a good idea to be disciplined. But you should also remember not to beat yourself up too much if you make a slip. Everyone makes mistakes or needs a break from time to time, being too harsh on yourself will only damage your confidence and sense of self-worth.
4. You'll Need to Combine It With Exercise
Although your diet of course has a huge role to play when it comes to losing weight, regular exercise is important, as well. The CDC recommends you get at least 150 minutes of moderate-intensity aerobic activity per week. You don't have to join the gym or start jogging every day, even going for regular walks is beneficial.
5. Genetics Are a Factor
Everyone is built differently. People lose and gain weight in different areas, for different reasons, at different times. It's important to remember this as you go through your weight loss journey. If you'd like to learn more about a service that helps to tailor your diet specifically to your DNA you can check it out here.
Your Perfect Diet Awaits
For almost everyone, finding the perfect diet requires a lot of trial and error. Try out different diets for a few days at a time to see if they're something you like and think you can handle. Once you find one you like, try keeping it up for a few weeks to see whether you're getting results.
If you've liked this diet guide, check out the rest of our health and fitness content.
Steps to Achieving a Healthier Version of Yourself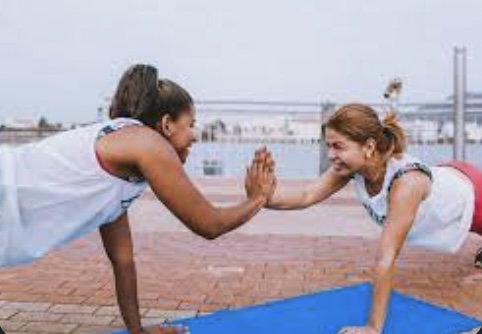 No matter your goals or aims, being as healthy as possible is vital. Whenever you have the opportunity, you must do what you can for your health and wellness. Proactively working towards a healthier version of yourself may take time, effort and persistence. However, the results you will see and feel will make the whole process worthwhile. Taking the first step to achieve a healthier version may be the hardest step you take. However, once you have done this, you show your dedication and commitment to the future and are less likely to give up.
Focus on a Balanced and Healthy Diet
The food and the drink that you consume daily have an impact on your attitude, health, and behavior. If you are consuming lots of junk (or processed) food, then you will struggle to have the energy levels you want. You will also struggle to carry out any exercise or workout that you wish to undertake. A healthy and balanced diet is going to allow you to give your buoy the nutrients it needs to perform at its best. With the correct and proper nutrition, you will find that your body will be a healthier version of what it was before. To achieve the correct levels of good nutrition, you will need to keep a food log and establish where changes need to be made.
Have Regular Checkups with Healthcare Professionals
To become a healthier version of yourself, you will need to invest your time and energy into your own efforts. However, you also need to invest your time and energy in seeing healthcare professionals too. Regular health checkups can help you assess your overall health – and help you make suitable changes. Health checkups can also highlight problems and issues, and help you deal with underlying/pre-existing health conditions – no matter how small they may feel. For example, if you are suffering from any type of hearing loss, you may find that you have a buildup of earwax or even an infection. An appointment and checkup with a hearing specialist or healthcare professional will allow safe ear wax removal without the use of cotton buds or q-tips. Regular checkups can help you avoid problems and help you create a self-care routine that is beneficial to your health.
Get More Sleep and Relaxation
A big part of your health is sleep and relaxation. You may not realize you are sleep deprived, and you may not be aware of the impact this has on your mental and physical well-being. Getting more sleep (and getting better sleep) has to be a priority for you. Getting at least 8 hours of sleep a night can help you eat healthier, and help maintain healthier daily habits too. If you are not sleeping or relaxing enough, you may find that you are snacking more often. Or, you may find that you are drinking more caffeine (and less water), which means you will end up feeling dehydrated. A healthier version of you starts with a good night's sleep, and plenty of regular breaks throughout the day to recharge.
Why You Should Be Introducing Children's Tea Early in Life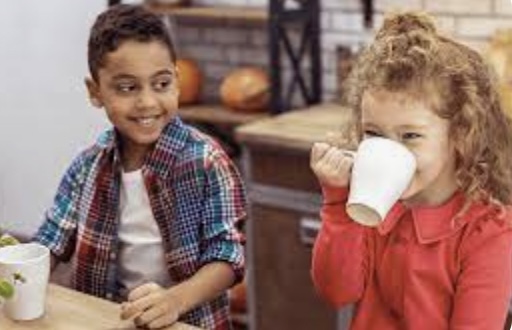 When most people think about buying drinks for their children, they think of water, soda and maybe even Coca-Cola if you're in the mood to treat them. However, not that many people give Children's tea a thought – although they probably should!
Unlike many of the processed beverages that are aimed at children in the American consumer market, tea actually helps their bodies rather than working against them. The refined sugar in soda or the aspartame in sugar-free drinks are enough on their own to consider them bad options.
Here we take a glance at the many health benefits that are on offer in Children's Tea. So come with us now as we check out what the experts say on the subject.
It's Able to Fight Obesity
Studies have shown that drinking tea from as early as 4 can significantly reduce the risk of obesity later in life, as well as help fight heart disease and stress. Just one cup a day can greatly reduce the risks of strokes as an adult due to what's inside.
Inside you'll find:
Caffeine
L-Theanine
Phenolics
Now, you might wonder whether it's ok to give your children caffeine. Well, science tells us that it's ok for kids over the age of 2. Just think of the amount of caffeine that's in a Mountain Dew (55mg) – that's over half what you'd get in a strong cup of black coffee!
In a cup of tea, however, you're never going to find much more than 10-15mg, depending on how long you steep it in hot water. Even so, if you're going to give your child tea, we wouldn't recommend they have it in the evening or they might find sleeping difficult later that night. The earlier the better is the rule of thumb you should look to follow.
It Fights Inflammation (Common to Many Child Health Conditions)
When a child (or an adult for that matter) gets unwell, inflammation is often behind it. Think of issues like eczema that are driven by inflammation. The ingredients in Children's tea are able to combat this inflammation and help any conditions that are exacerbated by it.
What's more, when consumed over a long period, it helps to protect the immune system as well as promoting heart health. Giving your child a tasty cup of tea each today can really give them a headstart in life when it comes to their wellbeing.
Why Not Swap Out Your Kid's Sodas With Children's Tea?
When leading a busy life, it can be easy to reach for the simplest and most convenient beverages for your child. However, if you can manage to swap them over to this tasty substitute, you'll do them so many favors in terms of their health now and for many years to come.
Who knows? By introducing it now, you could imbue a lifelong love of tea that keeps them healthy well into old age. Now, who wouldn't want that for their kids?
What we've not really mentioned here yet – although it is super-relevant – is that this child tea is really tasty too and will do much to stop cravings for foods that contain refined sugar.
Whichever way you look at the situation, that's a good path to take in order to equip your kids with knowledge and experiences that will keep their vitality and well-being safe.
Getting in the Goodness – How You Can Start Eating a Healthier Diet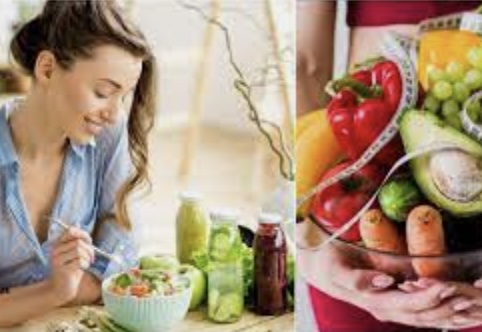 No matter how busy your lifestyle is, it is important to get in the goodness where you can. If you are not eating a healthy diet, it will impact you in more ways than you realize. For example, you will feel lethargic, and you will feel demotivated, even just halfway through the day. You may find that a lack of goodness also has an impact on your concentration levels too, making it difficult for you to concentrate and focus on your schedule or the task at hand. To start getting more goodness into your diet, you are going to need to take a strategic approach to get the best results.
Have a Plan
Trying and simply hoping to get more goodness into your diet without a plan is not going to work. To see results and to get them consistently, you need to focus on what you are eating and when. For instance, will your healthy eating action plan cover you having five smaller meals a day? Or will it cover you cutting out the snacking? Will you embrace batch cooking? Or are you going to focus on set eating times? A plan will give you direction, and it will give you that focus you need when times are challenging.
Start Changing One Thing at a Time
Including more goodness, such as more protein or carbohydrates, into your diet may not be something you achieve overnight. You may therefore find it beneficial to start changing one thing at a time. When you make one dietary change or substitute a snack, you set off on the right path. Small but progressive changes can help you make a change, and they can help make it sustainable too. If you are trying to change too much at one time, you may be putting yourself under an immense amount of pressure. This may have an impact on the relationship that you have (and build) with food.
Have Breakfast Every Day
One of the best ways in which you can start eating a healthier diet is to ensure you eat breakfast every day. It sounds simple enough, doesn't it? But in reality, how often are you eating breakfast? When you are busy rushing to get out of the door for work or for an appointment, you will often find you just grab a cup of coffee instead. Those go-to breakfast bars are not always full of goodness and nutrition, but they may be ideal as a last resort. If you skip breakfast, or if you have it later on in the day, you may well find that you are snacking a little more and turning to processed foods.
Eradicate the Processed Foods
Processed foods can be full of sugar, and they can be full of added fats and carbohydrates too. Quite often, you will find that processed foods and snacks make you feel good for a short while, but after this, the sugar rush or sugar high wears off. This leaves you feeling worse than you did before you consumed the snack. Processed foods are often cheap and convenient, but you really need to look at the ingredients beforehand. To fully eradicate processed foods from your diet, you are going to need to start preparing more of your meals from scratch.
Cook From Scratch
Cooking from scratch and preparing more meals at home does not have to be as timely or consuming as you think. And, more often than not, you can find that the process is therapeutic. When you cook from scratch and you make your own dishes and sauces, you will find you are in control of what is added. You are in control of the ingredients used and also the sugar or salt content. When you know where ingredients come from, and you know what you are adding, you can then make additions or substitutions to suit your palate and your dietary requirements.
Use High-Quality Ingredients
To get a healthier diet, you are going to need to use better ingredients that are high in quality. If you are using low-quality ingredients, you may find it difficult to track their source or origins. You may also find it difficult to see what additives or processes they have undergone on their journey to reach your kitchen. So, if, for example, you are looking at purchasing bulk Spices, always ensure you use a reputable supplier or wholesaler and look at where they are sourcing their spices from. For instance, are they in touch with local growers?
Get Rid of the Snacking
Snacking can be a terrible habit to break, but that does not mean that it is impossible to eradicate. It just means that you will have to focus your efforts that little bit more. Getting rid of snacking can be an uphill struggle, to begin with. So, start by replacing unhealthy snacks with fruit or even nuts. When you make these substitutions, you will find you are on the way to a total change. If you are not aware of your snacking throughout the day and you find it is happening regularly, then keep a diary. A diary will be able to tell you more clearly when you are snacking and possibly why you are snacking. For instance, are you snacking close to mealtimes, and if so, can you move those mealtimes a bit to close the void?
Look at Batch Cooking
On those days when you don't feel like cooking, it can be tough. These are the times when you may once again feel like turning to processed foods or ready-made meals. To ensure this does not happen, you may wish to look at batch cooking. When you batch cook, you always have something in the freezer that you can reheat and use. Batch cooking can be a timely process, and you can find that it can consume any free day that you have. However, if it can guarantee that you get meals that are nutritious and full of goodness, then isn't it something you should do?