Find out the easiest way to register a car in Florida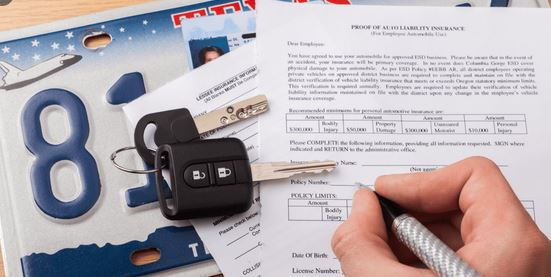 Wondering how to register a car in Florida? The easiest way to register a car is letting the dealership you buy from do it for you! This is common practice for them. However, if you buy privately, you will have to fill out paperwork yourself.
What does is mean to register a car?
Registering your car means paying (and receiving proof that you have paid!) all the taxes and fees involved with owning and using a car on public roads. This is done through the Florida Department of Highway Safety and Motor Vehicles (DHSMV). In Florida, all forms of vehicles must be registered – from family vans to motorbikes – so be sure to do it!
What does the registration include?
When you register your car, you will receive:
A Metal License Plate (which is displayed on the rear of the car)
A Validation Sticker (which is stuck onto the top right corner of license plate and renewed every one or two years)
A Registration Certificate (which should be kept in the car at all times as proof of registration)
Now that you know what you will get, let's take a look at where and how you can get them!
Where do you do all of this easily?
The good news is, if you buy your car from a car dealership, they can take care of the registration paperwork for you! This means that once the deal has been made (and all the fees paid) you can drive home in your new car with a temporary license, while the registration process is completed for you.
However, if you buy your car privately, you will need to register the car yourself at a DHSMV office.
What will you need?
When registering your car yourself, follow these steps:
Apply for a Certificate of Title with/without Registration.
Get Auto Insurance in Florida.
Get a license plate.
If you transfer the plate from another car, this will cost you $7.35. If you do not have a previous vehicle registered in your name in Florida, you will have to be issued a new license plate ($28) and also pay the once off Initial Registration fee of $225.
Pay the basic Vehicle Registration Fee.
This fee is between $14.50 – $32.50 depending on the type and weight of the car, and it is the fee which you will have to pay every one or two years when you renew the car's registration.
Present these along with a valid ID at your local DHSMV office.
Conclusion
As you can see, there are many steps involved in registering a new car in Florida. By far the easiest way to get through all this is if the dealership you bought your car from will do the registration for you. If you do buy the car privately you will have to do the registration yourself, but don't worry – just keep this checklist in mind and you'll be fine!
Custom License Plates Are Booming The Business Market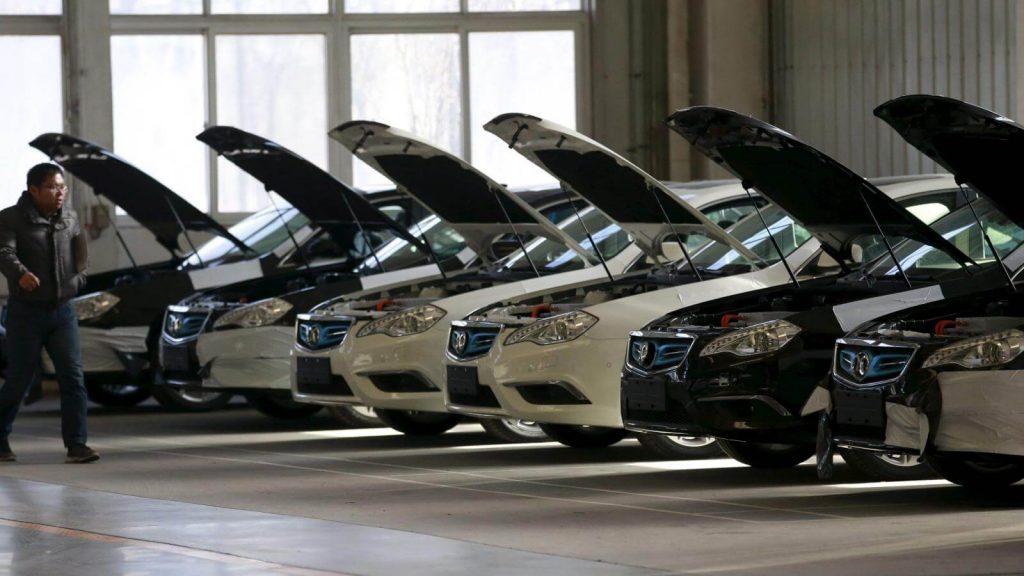 Whether you are looking for vehicle license plate or for any other business, it is always better to customize them to match your needs. There are simple and customized license plates available online, making this business really booming at present. Right now, reliable e-commerce centers are selling custom license plates at reasonable rates, making customers happy and growing their business in return.
So, before you even think of getting hands on one such license plate, let's find out what you are about to invest your money in. Based on your requirements, the rates will change, and so is the design. Customize the license plate with any font size, color and style that you want. The steps are easy and you can rely on that well.
Basic features to work on:
If this is your first time ever dealing with customized license plates, then there are some points you need to cater in. Focusing on the features will actually let you know more about the product before you invest your money in.
The reputed online stores will ship their items fast. Most of the reliable firms will take 1 to 2 days to deliver the product at your given address.
If you plan to get a bulk order delivered, maybe for your company's cars, then you can save some money on these signs too,
The vibrant design that you will choose for the plates will be infused permanently into the durable aluminum metal.
As you will get the plates in strong aluminum material, it will ensure a better hold just like you have asked for and will last the longest.
The front plates will measure somewhat around 6 x 12 inches with the four holes needed for proper placement. The sizes will vary based on your choices.
However, you might have to buy the mounting hardware separately as the pieces are not always included in the pack.
The best part about reliable license plates is that the items are not going to crack or peel. So, the design you have chosen will remain intact on the plates till the end.
These plates are designed to be fade and scratch resistant. So, even after the harsh UV rays fall directly on the plates on a daily basis, it won't fade the glow of the items. Even water won't be any to rust the license plates.
Always check in for the glossy and beautiful smooth finish of the license plates. If you are lucky enough to choose the best firm for help, you can get the plates in more than 20 colors and in 15+ font styles. So, go through the available options before you make the pick with the best one.
Focus on the quality:
As you are about to invest some money on the license plates, you want to focus on their top-notch quality. Now get it covered by experts, making the final products long lasting. The glossy texture and the warranty periods will help you to make the right choice with company selection.
4 Reasons Why You Should Introduce Promo Codes in Your Business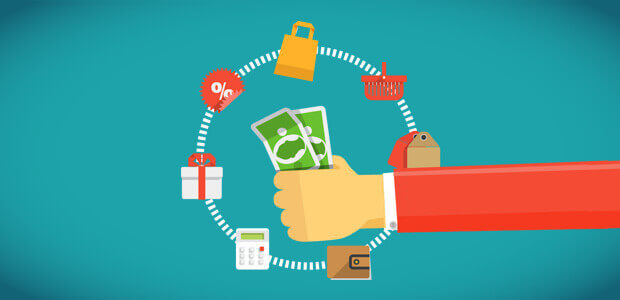 Earlier on, few businesses used to allow customers to use promo codes in order to buy an item or two. However, this is no longer the case as more businesses are now allowing their customers to buy different goods and services using promo codes. Unlike other offers, promo codes allow customers to save more on the purchases they make out there. Since every customer is looking for a store or a shop where he or she can buy a product using promo codes, you should not hesitate to introduce them in your business. By introducing promo codes in your business, be sure that you will enjoy the following benefits:
1. Enables you to attract new customers
One way to attract new customers is by allowing them to use promo codes to buy a different products in your business. Whether you sell shoes or clothes, you should allow your customers to shop for these items using promo codes.
If you have not yet created promo codes for your customers, create them so that customers can utilize them. If you have been getting 10 customers in a day, you will be getting 20 or more daily by allowing them to use promo codes.
2. Makes your customers remain loyal to you
Customer loyalty is not earned just like that. One has to toil, moil and soil himself or herself. The good news is that promo codes can help you build this loyalty among many customers. By allowing your customers to submit promo codes, be sure that they will feel valued and appreciated. After all, every customer like being rewarded, every now and then.
3. Enables you to get more referrals
If your current customers had a good experience shopping with promo codes at your shop, they are likely to encourage other customers to visit your shop or store. Generally, you will get more referrals to your business every now and then. The more referrals you get, the more the sales made. For instance, one customer can refer 5 customers to your shop or store
If you normally have 10 loyal customers, they might bring an additional 50 more customers in the long run. At the beginning, the number of referrals might be few but it may increase steadily as days go by. Consequently, you will be able make more sales and increase your profit margins.
4. Increased web traffic
Any time that you are implementing a promotional strategy such as allowing your customers to shop using promo codes, be sure that you will get an increased web traffic on your site. More people would like to know what you are selling and perhaps try your products.
If they are able to get value for their money, be sure that they will keep on coming back for more. As a result, you will be able to make more sales and remain competitive out there.
Conclusion
By introducing promo codes in your business, be certain that you will enjoy the above-mentioned benefits. From be able to attract more customers to having a higher web traffic, there are many benefits of introducing a promotional strategy such as promo codes in your business. Consider these ideas today and you will be successful in your business.
Should You Launch Your Own Business?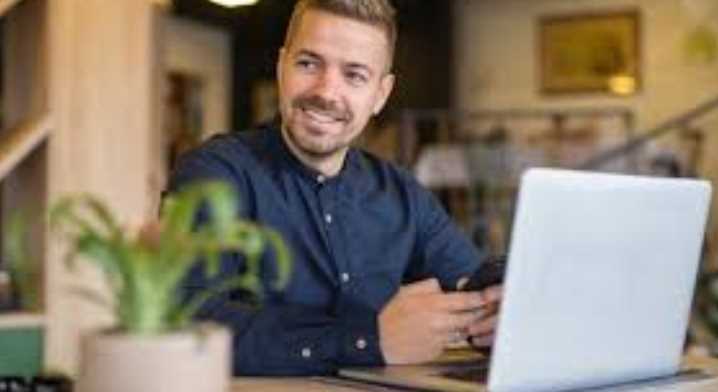 When you ask people what's on their bucket list, launching their own business is something that's likely to be close to the top. However, you may be wondering whether owning a business is right for you. It's not a decision to take, so here are some pointers to get you on your way.
Local laws can vary
In some areas, entrepreneurs are encouraged, while other places can have more red tape. This is why it's important to do your research before you decide to launch a business. Starting a Hong Kong company is easier if you get professional help and advice, so don't be afraid to speak to the experts. Spending some money on business advice pre-launch can save a lot of heartache down the line, and means you get off on the right foot.
Marketing is important
As a small business, you aren't just competing with other local businesses, but the global ones too. That's why marketing is so important to small businesses. It means you can build a following and get the right people interested in your business, so you can be successful from day one.
A small businesses' digital strategy needs to include:
A professional website with booking or shopping capabilities
Social media strategies that make the most of each platform
Content that's relevant and fresh
An SEO strategy to ensure you can be found
As a busy owner, you'll no doubt want to outsource this work, so you should consider working with a local agency who can help you get results.
You don't have to go all-in at first
Many successful businesses start as a side hustle, with someone working their full-time job and running it in their spare time. As the business becomes more successful, the owner can then consider dropping their day job and going all-in. This is a much less risky strategy, as it ensures you can still have an income coming in while you see if the new business can take off.
There are plenty of online guides
Not sure how to start a business? It can be a confusing process, but luckily there's a wealth of information out there. Look at this guide to starting a business, which can guide you through the many steps. Of course, some businesses are more complex than others. If you're just starting out, you might want to keep things simple, and once you have the experience, you can move onto bigger things.
Starting a business has become easier in recent years thanks to more people working remotely and the globe opening up. It can be a good way for you to do something completely different, and if you want to start a business, you should definitely look into whether it's feasible. There are plenty of businesses out there that were started from nothing, and there's no reason why you shouldn't become an entrepreneur too. All you need is a great idea, and to do your research, to ensure that you make a go of it.