ECentres SEO Ireland's Guide to the Basics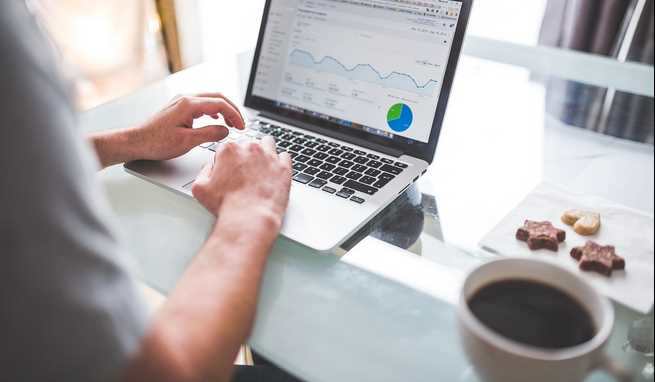 SEO seems complex but in a lot of ways it isn't once you understand the basics? So, here are some of the most common terms explained for your benefit.
One-page SEO
This is the process of optimizing the content on a webpage to improve rankings on the search engine results page. The first step is a comprehensive Site Audit to see if there are any problem areas on the site. There are times when small problems hold you back from ranking well.
On-page SEO is going to involve the following according to eCentres SEO Ireland:
URL Optimization
It is important to correctly optimize your site URL. This makes it easy for search engines to recognize the page, and make sure it is relevant and concise.
You need to make sure every page on the site has a well-formatted UR. The URL should have at least one related keyword. The complete words should be in lower case.
Title Tags and Formatting
You need to ensure the text on the web pages has been formatted. Google has an advanced algorithm, but it is not going to understand the unformatted text. Choose relevant tile tags on the site pages.
Google wants to have a good understanding of the pages before ranking them. Every page needs to have only one H1 tag, which is going to be the title of your post.
You can use H2-H7 title tags to create subheadings on your post. If possible, have at least one keyword in the HTML tags. For the best results, you need to do good keyword research.
You should aim to use a keyword every 150-300 words in the body. The use of keywords should appear natural. If it looks like you have forced the keywords, then it might have a negative impact on the quality of the content.
The structure and design of the web page need to appeal to visitors. It is important to use graphics to keep visitors engaged.
Images and Alt Tags
Having images on the page is good for SEO. It keeps the reader engaged more and can make them remain on your site for longer. Make sure you use images that are in JPEG or PNG format.
You need to give it a name or title that consists of keywords. The size of the image file should be small and have an alt tag on every image. An alt tag is going to be displayed if the image is not visible or if the user uses a screen reader.
Keep these factors in mind when you want to optimize images for your pages.
Internal and External links
Having links on your site is a good way of getting ranked high on the results page. Every page on the site should have some internal links and external links directing users to your other pages or external websites.
When you want to link the right way, ensure you have linked the page using an authentic source that has related content. It is best to have a link to a top-rated informational site.
Internal links are important because they direct visitors to other relevant sources. You might want them to read something else when they are done reading what is on the page. Internal linking is also important because it helps Google index content on the site. Make sure your site has internal links to your site content and other pages.
Off-Page SEO
This involves online marketing strategies that are implemented on other platforms that aren't your site. It is going to help in attracting potential visitors to your site and developing trust with them. Here are some factors that are involved in off-page optimization.
Link Building
It is a good idea to have a link-building strategy because it is going to help you with Google rankings. Below are some of the things you need to do when it comes to link building:
Analyzing your competitor's backlinks
This is a good way of keeping ahead of your competition. Take the time to do smart keyword research because it is going to give you a better understanding of what your competitors are doing to appear high on the search engine results page. This is going to help you improve your strategy.
There are many tools you can use on finding what your competitors are doing.
There are tools that help you filter out bad links and help you pick good ones. These tools are also going to help you compare your position to that of your competitors.
Blog Commenting
This is a strategy that has been used for a long time by businesses. If you do it right, blog commenting is going to give you good results.
If you want to do this right, you need to search blogs and websites with content that is related to your site. You have to engage with them and how your brand is going to help them.
You should also try developing connections with bloggers or webpages in the same niche as you. When you build a connection with them, they can end up promoting your site. You need to use blog commenting in the right way so you can see great results.
Guest Posting
When you comment on relevant blogs, you can end up developing trust with the blogger. This can end up being approached for guest posting.
This is where you create content for another site. The post is going to be published with your name and even have a link to your site.
Use the method moderately to save yourself from inconvenience.
Outreach
Direct outreach can lead to links or guest posts. You need to build a connection first. Be honest and open in your conversation.
You can offer something and ask nothing in return. When you get a reply, send out the reply but be careful so you don't end up sounding a little demanding.
Shopify Agency: Making E-commerce Work for Businesses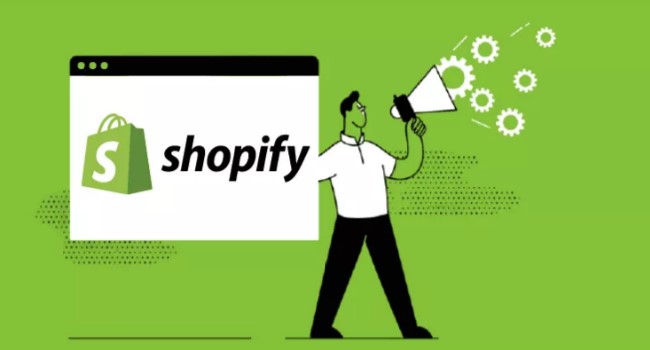 As e-commerce grows, more and more businesses are turning to online sales to reach customers and build their brand. Shopify, an e-commerce platform that is easy to use and can be changed, is one of the most popular ways to build an online store. However, setting up and running a Shopify store can be hard for many businesses. A shopify agency can help with this.
A Shopify agency is a group of experts who work together to build, design, and market Shopify stores. They work with businesses to make online stores that meet their needs and help them reach their goals. A Shopify agency can help businesses do well in the competitive world of e-commerce by setting up the store, designing a custom theme, making a marketing plan, and making sure the store is set up for conversions.
Using Shopify to set up a store
There's more to setting up a Shopify store than just picking a template and adding products. To make sure the store runs smoothly and efficiently, there are a number of technical things that need to be taken care of. A Shopify agency can help with the technical parts of setting up a store, like choosing the right hosting provider, setting up the domain, setting up payment and shipping options, and installing the right apps.
How to Make a Custom Theme
Shopify is flexible and easy to change, which is one of its best features. But this also means that making a custom theme can be difficult and take a lot of time. A Shopify agency can help businesses make a custom theme that fits their brand and makes them stand out from the competition. They can also help optimize the theme for mobile devices, making sure that the store looks great and works well on all devices.
Strategy and implementation for marketing
After the store has been set up and designed, the next step is to get people to come in and buy things. A Shopify agency can help businesses create a full marketing plan that includes search engine optimization, pay-per-click advertising, email marketing, social media marketing, and more. They can also help put the marketing plan into action, making sure that all channels are connected and work together to bring in more customers and make more sales.
Optimization of Conversions
It's important to get people into a store, but it's even more important to turn those people into sales. Using methods like A/B testing, conversion rate optimization, and user experience design, a Shopify agency can help a business make their store better for sales. They can also help analyze data to find parts of the store that need to be fixed and make decisions based on data to increase conversion rates.
Support and Maintenance on Going
Once the store is open and running, it will need ongoing support and maintenance to keep it running smoothly and effectively. A Shopify agency can offer ongoing support and maintenance services, such as keeping the store's software up to date, keeping an eye out for security problems, and fixing any technical issues that come up.
How to Choose the Right Shopify Company
Choosing the right Shopify agency is very important for the success of an online store. When choosing a Shopify agency, here are a few things to think about:
Experience: Look for a company that has developed, designed, and marketed Shopify before. Check out their portfolio to see examples of their work and reviews from people who have hired them before.
Expertise: Make sure the agency has experience in the areas where your business needs help, such as design, marketing, or technical support.
Communication: When working with an agency, it's important to be able to talk to them. Make sure they answer quickly and are easy to talk to.
Pricing: Price shouldn't be the only thing you think about when choosing an agency, but it is important to find one that fits your budget.
Conclusion
Businesses that want to do well in the world of e-commerce can learn a lot from a Shopify agency. A Shopify agency can help businesses reach their goals and stand out from the competition. They can help set up a store, design a custom theme, make a marketing plan, and optimize the store for conversions.
What are the Benefits of E-commerce Copywriting Services?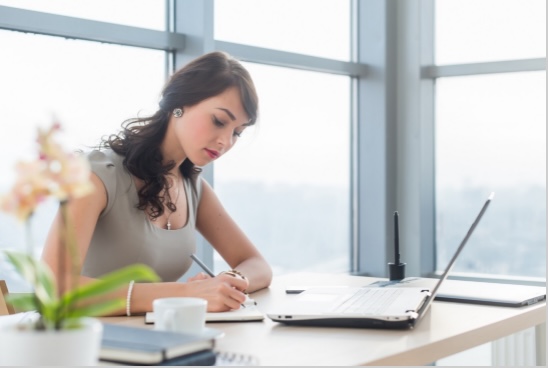 Digital selling is very popular nowadays and this is when you should consider getting the services for e-commerce copywriting. This will help you get an edge over your competitors and with more organizations relying on the internet for sales growth, it's now becoming a must. Others don't have any other choice but to improve product descriptions and other written content in order to attract potential customers.
The right copywriter understands how to craft content that speaks directly to the needs and desires of your target market which can result in higher conversions. If you feel overwhelmed or want an extra boost, don't hesitate to hire skilled professionals as they have the experience needed to make sure your business becomes successful.
Facts about Copywriting
A good copy can help you boost your online sales by creating high-converting product descriptions, category pages, homepages, blog posts, email campaigns, and more. A good ecommerce copywriting services will understand your goals and target audience and write content that speaks to them in a way that drives conversions. To take your company to the next level, copywriting services can be a valuable investment.
Are there any Advantages?
Get More Sales
The process of copywriting includes using words that persuade. This is where the right professionals excel since they can give life to your products or service and convince more people that they should buy from you. Regardless if you need descriptions for your Amazon, Shopify, or eBay, you'll entice more prospects when they see that you're paying attention to the minute details of your company.
It doesn't matter how great your product offering is, as without attention to it all of your time and energy could go unnoticed if no one buys. Most people don't like being sold things but they love to purchase them and the right copywriters can make this happen quickly by boosting both conversions and sales.
Create an Improved Presentation
Not presenting your company properly can be devastating, as this can result into failure of reaching out the right people. However, with effective communication from the right copywriter, you'll get a plan that will show others that you're informative and entertaining. By creating well-structured sentences that flow together seamlessly to form an actionable vision or theme, you will promote more successful results for your business in no time.
Boost your image and attract more online customers by utilizing experienced wordsmiths who can craft captivating ads that will make web users click on your site in an instant. These adverts will make them curious, driving them to explore what you have to offer even further.
Capture Leads
Need help creating a comprehensive and concise marketing plan? Then the right freelancers know more about your target audience and demography and set up sales funnels where you can capture the email, phone number, and other information about your leads. See more about the leads on this page: https://www.techtarget.com/searchcustomerexperience/definition/sales-funnel. They can also write eBooks you can give away for free in exchange for customers contacting you.
The buying journey constitutes the funnels that represent the customers' experience. Sometimes, the right word can help them have the nudge that they need to purchase something. This is all done automatically, and this is where you can make money and increase your earnings tenfold.
Get your Story Told
Crafting an enticing story is something that not every entrepreneur knows how to do, yet storytelling can be a powerful tool when it comes to marketing your start-up. There is a sense of enchantment and mystery around stories that captivate consumers and you need to make sure they understand the history behind your brand, as well as its benefits. By telling people about what you have in store for them, you will undoubtedly create more interest in your company.
If you pause and think about it, chances are you will remember far more stories from a company's radio and television than what it's selling. These anecdotes tend to motivate individuals and warm their hearts and this tends to be more effective than the traditional methods. See examples of these ads when you click this site.
Finding the Right Copywriting Service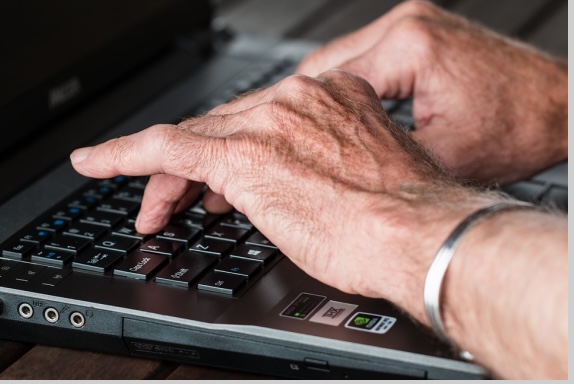 To get more informed insights on the quality of work from any copywriter, reach out to individuals in your network who have used their services before. Ask for their honest feedback and use that information to aid you in making a decision on whether to hire someone or not.
Before recruiting a freelancer, conducting some research is essential. Online platforms such as LinkedIn, Upwork and Fiver are great spots to gain insight into the experiences of those who have worked with freelancers in the past. Consider reading reviews and portfolios extensively before making your decision on which pro will be an ideal fit for your company.
Tips for Choosing SEO Services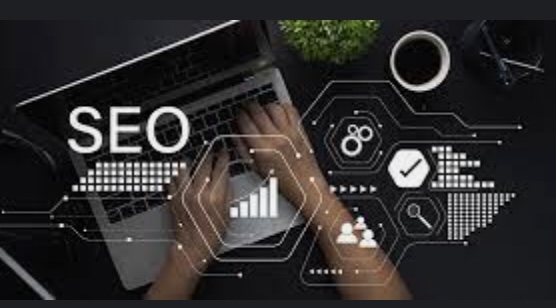 Owning a business is a great achievement toward your financial freedom. However, to grow your business, you need to find the best marketing strategies to reach your potential clients and grow your business. Online marketing is a suitable option for many business owners. But a business site alone can't meet your marketing demands. You need search engine optimization services to reach as many people as possible easily. Finding a competent SEO company can boost your business growth and increase your bank account.
Law firms can greatly benefit from hiring SEO services. SEO companies differ in quality and the type of service they provide. Therefore, proper research is paramount when you want personal injury SEO services. The demand for SEO services differs, and there are SEO services for personal injury lawyers that are great. Read this article. You'll find expert guidelines on how to find a suitable SEO expert for your injury law firm. This includes
Examine your goals 
You need to determine and define your goals. First, the SEO industry is quite diverse. Besides, the demand for SEO services has continued to grow. As a result, many providers are available. Unless you clearly define your needs, you may invest thousands of dollars but still receive substandard services. You will find many SEO experts, and there are SEO services for personal injury lawyers that are great. You may only achieve your SEO objectives if you can determine and explain why you need SEO services. This decision is based on your business requirements.
Budget 
It is important to have a budget estimate. Comparing different companies enables one to choose an affordable SEO company. You'll also identify a company within your budget.
However, never base this decision on affordability only. Instead, focus on quality services and an agency that can offer the most value for the money you spend. Your SEO Company has to offer high-quality services instead of paying cheaply and then receiving subpar services.
Ask about the Techniques
Before hiring, ask your agency about the techniques they use. There are different techniques that SEO agencies use to market. Although some agencies may not be able to disclose these details because of the confidentiality clauses, ask them for evidence and learn how successful they have been in the past. In addition, ask for references. Competent SEO experts can measure how successful a campaign is. If one campaign isn't successful, the SEO agency will change its techniques. The SEO professional uses the best online tools to track the outcome of a particular plan. That way, it is easy to change the campaign completely or make some adjustments.
Do proper research and compare
There are many ways of choosing a good SEO agency. Today, many people consider online platforms as a way to find products and services. When choosing an SEO company, compare different online platforms to find the top-rated agencies for your injury law firm. Make sure to read reviews, comments, and feedback from others. This kind of information helps you make the right decision. In addition, you can also ask for referrals. Ask your business associates, friends, and anyone you can trust to provide you with crucial information regarding the best SEO professionals.