Easy Hacks For Fuller & Beautiful Lips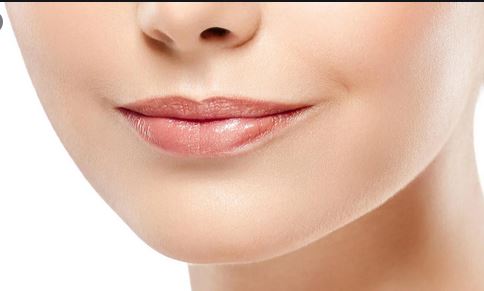 Lips are one of the most expressive facial features. And to enhance this feature, people try an enormous number of expensive products, search for beauty bloggers videos or articles, just invest in the latest cosmetic products or use stylish lipsticks from the best brands like Vestige as the Vestige product price is affordable. However, In this article, we will share some of the most effective and simple life hacks that will give you a glamorous lip.
Exfoliate Lips 
Instead of spending on pricey lips exfoliating scrubs why not invest in something natural and affordable. To make this natural scrubber, you need 1 tbsp of olive oil, avocado oil or sweet almond oil, 1 tbsp of sugar, 1 tbsp of honey and 1 tbsp of coconut oil, vaseline or shea butter. Take a small bowl and pour oil in it, add the sugar and then pour some raw honey into it. Add in the vaseline, shea butter or coconut oil. Mix everything together and make a paste out of it. Apply the scrub to your lips and rub it gently for at least 2 to 3 minutes. Rinse it off and for best results, use it once or twice a week.
Hydrate 
Do you know when your body is dehydrated, your lips literally look small? Yes, you read that right! Make sure you drink lots of water and keep yourself hydrated throughout the day. This will not only keep your lips hydrated and good looking but will also benefit your body as well.
Outline Your Lip 
Why invest in those lip surgeries when you can easily achieve that by applying some makeup. All you have to do is just put on a concealer before the lip color to blur the line between the lips and face. This trick is easy to do. So, apply your go-to concealer to the lips, then trace the outside of your natural lip using a lip liner. After that, just fill in the lips with matching lipstick or just use the lip liner for the whole pout. You can also use lip gloss to get that plumping effect on your lips. Don't apply it all over the lips just dab it on the middle of the lips.
Lip Exercise 
Yes, lip exercise can actually stimulate collagen production, which is responsible for giving plumped and luscious lips. There are some effective exercises that you try for that perfect pout:
Whistle: Make the shape of your lips like you are whistling, your lips will become more active and give you that pumped look.
Rotate: Press the lips together and rotate in the clockwise direction thrice and then in the anticlockwise direction.
Pucker up: Pucker up the lips like you are kissing and hold the position for a few seconds and repeat this for 10 times a day.
Move from side to side: Press the lips together, then move them first in the left to right direction and then right to left. Repeat it at least five times. This will give volume to your lips.
Peppermint Oil 
Peppermint can also make your lips appear fuller by enhancing the microcirculation in lips. Overall, it acts as a natural lip plumper and gives your lips a natural pink tint and leaves you with fuller lips. It also improves blood circulation, which means it is a good option.
Have you used any of these hacks, or do you know any other hack? Feel free to share with us in the comments section below.
What to Do After an Injury?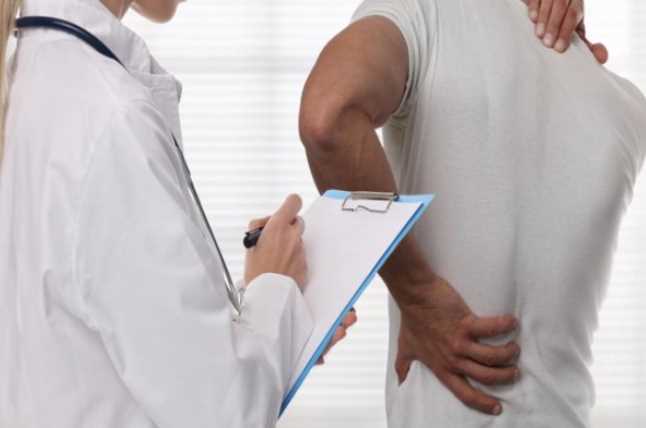 If you are or have ever been an athlete, you know that sports are a massive part of your life. You may still love the game once you stop being an athlete. One of the benefits of sports is that once you stop playing, you still get to watch them and enjoy them through others. But while you are playing, it can be devastating if you get injured. You aren't sure how long you will be out of the game if you'll be the same after your recovery, and how this will affect you long term. It may be a knee injury, back injury, ankle injury, and so many other possibilities. But if you find yourself on the devastating side of an injury, one of the best things you can do for yourself is to see Pick PT Rigby. Going to physical therapy can make all the difference. If you are injured, here are some of the next steps.
Get a Diagnoses
Almost all teams have a sports medicine trainer that is there to help with injuries and recoveries. If you are injured in the game, they are likely to be the first ones to help you. They will be the ones to give you an initial idea of what may be the problem. It is important that you also see your normal doctor as well. They are the ones that can give you a true diagnosis of what is wrong and what the next steps are. For example, if you have a torn ACL you want to know quickly so you don't make it worse and can into a specialist as soon as possible.
Rest
One of the best things that you can do for yourself is to rest. Let your body heal and recover from the injury. There is no benefit to getting back into the game quickly if you are not fully healed and ready. This will likely lead to another injury and this time it may be worse. Drink lots of fluids, fuel your body with good food, and try to not stress yourself out over not being able to play. With time, your body will recover and you'll be able to play again.
Physical Therapy
After your initial resting period, it may be wise to see a physical therapist. They will be able to assess your injury and help you to get back to playing. They will be able to go through exercises that will strengthen the injury but also strengthen others parts of the body to help prevent future injury. Physical therapy can be uncomfortable and painful at times, but it is about the growth that your making. They will be able to track your progress and tell you when they think you are ready to get back into your sport.
Take It Easy
When you get the go-ahead from your doctors, coach, and physical therapists to get back into the game be sure that you take it easy. You should ease yourself into playing and make sure everything feels good while playing. As you ease yourself back into playing, you will find out what your limits are.
The Senior Lifestyle To Adopt That Provides Relief from Osteoporosis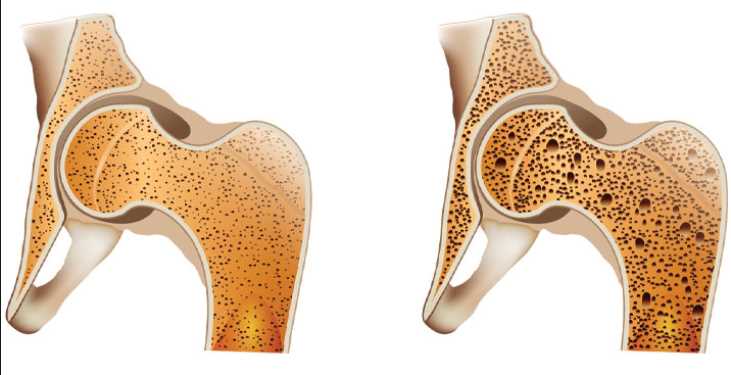 Osteoporosis is an invisible or silent disease. It works over many years to weaken your bones. Ultimately, you'll find that your bones are brittle and break much easier than people's bones who don't have the disease.
It's estimated nearly a million people in Australia currently have osteoporosis. That includes 20% of people over 75. The problem is that most people don't know their bones are losing strength until they break one and tests show the bones are weak.
What you may not realize is that bones are living tissue, just like the rest of your body. Old bone cells are broken down by your body and replaced with new bone tissue. This helps to keep bones healthy and strong.
Unfortunately, from around the age of thirty, you will start losing muscle and bone strength. In your forties or fifties, the body will start to break down more bone than it can replace. The bones remain the same size but the inside is different.
Inside any bone is a honeycomb structure, in healthy bones the gaps in the honeycomb are small. When you have osteoporosis the gaps are large. This, combined with a thinner outer layer of bone significantly reduces their strength.
You can have a bone density test done at any time to see how your bones are doing.
The good news is, that even when you have osteoporosis, there are things you can do to strengthen your bones and reduce the risk.
Get The Right Support
The first stage is to make sure your body is properly supported and moving around is easy. That means, investing in elderly chairs, rails around your home, and making sure you have a firm to medium mattress.
These will all offer support and reduce the likelihood of falls while you strengthen your bones.
Exercise
Weight-bearing and muscle strengthening exercises are the best options. You can do this at home, at the gym, or join a special class. These types of exercises place your bones and muscles under stress. It helps to break down cells and rebuild the bones and muscles stronger.
It's best to aim for thirty minutes of exercise a day but avoid exercising the same bones and muscles each time, give them 24-48 hours of rest between exercises.
In other words, work the top half of your body one day and the bottom half the next.
Take Vitamin D And Calcium
If you've been diagnosed with osteoporosis then your doctor will probably prescribe you vitamin D and calcium. But, it's never too early to supplement your intake and improve bone strength.
Reduce Alcohol & Smoking
Research shows that drinking too much alcohol and/or smoking can reduce the efficiency of the body at regulating bone cells. In other words, you're more likely to develop osteoporosis.
Alongside this, a poor diet, that's one which focuses mainly on processed, fatty, and even salty foods can increase your risk of osteoporosis.
There are so many reasons for adopting a healthier lifestyle, osteoporosis is just one of them.
How to Look Younger with Botox Brow Lift?
When you are young, your forehead is smooth and taut. As you age, the skin on your forehead begins to sag and wrinkle, which causes you to look older than your actual age. Are you worried about looking older in the future? Are you looking forward to giving your face a younger and more vibrant look? Do you want to look younger but are unsure how to go about it?
The good news is that there are non-invasive methods of rejuvenating your face. Botox is one of the most popular products for facial rejuvenation, ultimately for a younger-looking appearance. One of the botox treatments is known as a brow lift, and it has become a highly demanded non-surgical aesthetic procedure in recent years due to the ease with which it can be performed.
Botox is a purified, protein-based drug that is used to treat a variety of medical conditions. It is injected into muscles or other soft tissues to help relax them. The most common use of Botox is to smooth out wrinkles in the face, particularly around the eyes and forehead. This procedure is often referred to as a Botox brow lift. Several factors cause the expression lines between the eyebrows:
Muscle movement – frowning and squinting cause creases in this area of the face.
Sagging/loose skin occurs when skin loses elasticity due to ageing.
Fatty deposits
Botox works by temporarily paralyzing muscles so they cannot move. For example, if you use Botox on your forehead, it will stop specific muscles from moving, so you won't be able to frown for about three months after the treatment.
What is the botox brow lift procedure?
Non-surgical brow Lift with botox is a popular procedure used to lift the brows and smooth out fine lines in this area. It is also used to treat crow's feet, frown lines and forehead wrinkles. This non-surgical aesthetic treatment is a great option for people looking for a quick and easy way to look younger without surgery or injections. This treatment uses Botox injections to relax your forehead muscles and create a youthful appearance.
How does the treatment work?
The brow lift treatment using botox works by relaxing the muscles in the forehead that cause wrinkles. The injections are placed around the eyes and forehead to relax frown lines and crow's feet, which appear as furrowed brows. This relaxes the muscle tension in these areas and allows your skin to naturally smooth out any creases or folds previously formed by the muscles' contractions beneath them.
This non-surgical brow lift can be used to:
Treat sagging eyebrows and eyelids.
Treat droopy upper eyelids (ptosis).
Increase the height of the eyebrow's arch.
How does brow lift treatment with botox injections work?
The botox brow lift procedure is a simple and quick procedure that can be done in the practitioner's office. The first step is to numb the area with a topical anaesthetic. Once the area is numb, a small fine needle is inserted into each of the muscles that cause your brows to lift when you frown or squint. These muscles are called corrugators and depressors.
Once the needle is inserted, minimal amounts of botulinum toxin (botox) are injected directly into each muscle. The Botox will temporarily paralyze those muscles so they can't move anymore, which prevents you from frowning or squinting as much as you usually would. This makes you look younger because wrinkles in this area can make you look older than you are.
The procedure lasts about 10 to 20 minutes and can be repeated every three to four months to maintain the desired effect. Most people return home within an hour after having it done. The results are gradual but noticeable within two weeks following treatment. There may be some slight bruising, but this typically goes away within a few days after treatment. Depending on individual factors, the effects can last up to four months and sometimes even longer.
After the procedure, it is advised that you refrain from facial expressions or spend much time outdoors but eat a normal healthy diet. You should also avoid direct sun exposure unless you use sun protection while taking medications. Follow a regular exercise routine to maintain wellness and get back to work gradually as your doctor advises.
Wrapping up
If you want to look younger and refreshed, Botox Brow Lift is one of the effective non-surgical options available today. This minimally invasive cosmetic procedure lifts and rejuvenates the appearance of the forehead and eyebrows to correct sagging brow lines and excessive wrinkles between the brows (glabella) and crow's feet. If you are just one step away from deciding on whether this procedure can benefit you or not, then make sure you consult with an experienced Aesthetic Clinic London Cosmedocs. We have a certified and experienced team of qualified aesthetic practitioners who ensure you get the proper treatment with optimal results within a minimal timeframe.