Challenges associated with Oracle Fusion Testing & How to overcome them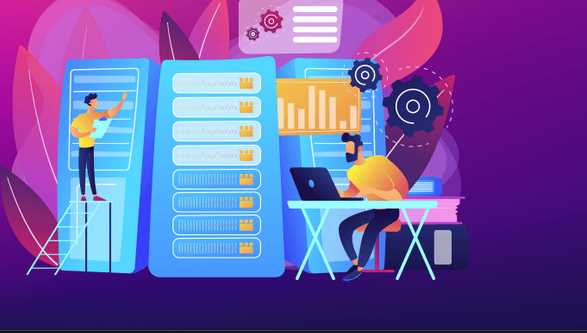 To achieve agility and more responsiveness, businesses are migrating to cloud. One such cloud infrastructure is Oracle Fusion (also known as Oracle Cloud Infrastructure). Oracle Fusion is perfect for organizations that use custom applications to manage their traditional back-office and customer-facing processes. Oracle Fusion allows custom applications to leverage Oracle databases to manage business-critical data with minimal re-architecture, re-integration or business process changes. Oracle Fusion seamlessly integrates with legacy frameworks through cloud infrastructure and platform, offering more flexibility, more reliability while delivering higher performance at a lower cost. However, the biggest hurdle that organizations need to overcome in their cloud journey is to verify the implementations.
Since enterprises rely heavily on application based processes, application testing has become more important than ever. QA teams need to ensure that functionality is working fine before getting into production and also require to monitor application performance during production in order to prevent unplanned outages of business-critical applications. As organizations use disparate applications for separate business processes, a significant disconnect occurs between business lines and QA professionals. In case, QA professionals don't work in sync with business leaders, then test plans may not accurately reflect end user requirements. If applications are tested only after the configuration or development process is complete, then costly rework may impact the project schedule.
In the scenario of agile development, continuous testing is the most recommended thing. Furthermore, quarterly releases by Oracle for Fusion Application requires upgrading and regression testing at least 4 times/year. Every release comes with new functionalities, features and bug fixes. Thus, each Oracle Cloud/ Fusion Application release needs functional and technical analysis to understand the impact on the environment. Regression testing of applications is required prior to upgrading the production environments. Manual testing won't help as it is time consuming. Furthermore, the time window of updates for DEV/Test instance and production is two weeks only.
How to overcome Oracle Testing challenges?
To ensure quality in the application, automated testing needs to be involved in the application development or upgrade lifecycle. Incorporating testing in the early development stages helps enterprises to achieve clear business objectives while minimizing the repairs needed at the end of the project. When critical errors are identified and addressed at an earlier stage of development, it ensures higher-quality applications and a better end user experience. Furthermore, when updates are introduced, testing ensures that new configurations or functionality does not break the application or produce downstream implications.
Testing Made Easy with OpKey for Oracle Fusion
OpKey is a leading AI driven test automation platform that offers native support for Oracle Forms for robust GUI controls recognition. OpKey's self-healing technology ensures that your test assets keep in sync with changes so that unexpected changes don't disturb your critical processes.
Processing Time – Time window in Oracle Fusion for quarterly patch application in DEV/Test instance and production is just two weeks. So, customers get two weeks only to test, analyse results and impact of updates. As the leading Continuous Testing platform for Oracle Fusion, OpKey reduces testing time by up to 80% while enabling faster validation of Oracle Cloud quarterly patch upgrade.
Reliability – To ensure reliability in testing, OpKey offers 1000+ prebuilt test cases and components and its configuration engine continuously updates to ensure that tests are always in sync with the latest Oracle Cloud update. Leveraging context and meta data of Oracle Cloud, OpKey helps you to build more maintainable tests.
Widest Test Coverage – OpKey delivers multiple sets of data to provide maximum test coverage. You can also parameterize your tests with an in-built data editor while also getting the flexibility to import test data into the system from databases, excels and XMLs.
Test Automation for everyone – With OpKey, everyone can participate in test automation. OpKey offers Zero code scripting for test engineers, Offline Code Editor for Developers and Test Orchestrator interface for business Users.
Impact Analysis – With OpKey, you can visualize changes happening across the entire software development chain in real time while its Impact Analysis engine helps you to analyse the impact of the updates/ patches on your critical business processes.
5 HRMS advantages for managing your remote workforce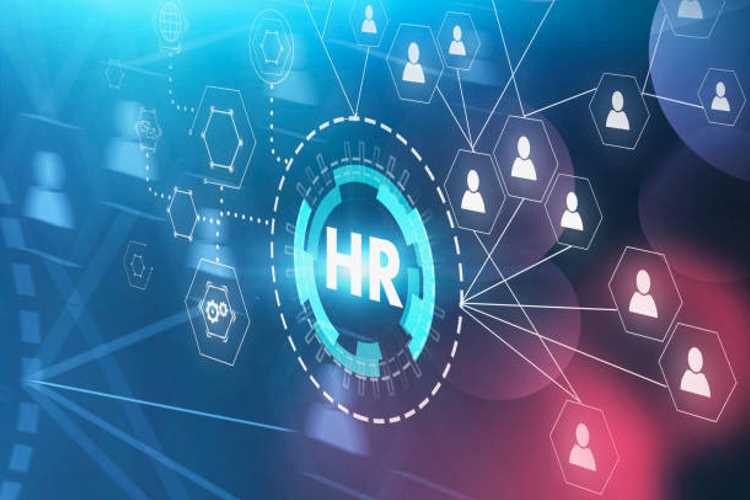 In these days of post-pandemic situations, the need to work remotely has suddenly increased a lot. This remote work also needs the support of the workforce that is really efficient as well as some advanced technological ecosystems.
Unlike the previous days, the institutions need efficient HRMS software or also known as human resource management software to work in a much more special and efficient way.
So, there is no doubt about the fact that HRMS software can help numerous companies to produce better results in a more efficient way. The advantages of using HRMS software in an organization are given below.
5 benefits of HRMS software for managing the remote workforce
Provides remote access as well as Self-service of the employees
A very important benefit of using HRMS software is to support the staff by offering help with the services like generating documents and certificates, successfully processing classifications, etc.
These are some highly tedious and time-consuming processes, leading to the loss of productivity of the working HR staff.
Efficient HRMS software provides remote access and allows the employees to complete their self-service, meaning the employees can easily generate these documents at any time and from any place just by logging into the system with their related information. This can easily save a lot of time for the employees.
Provides automatic HR process
The common HR processes like recruitment process, resource onboarding, managing the payroll system, performance management, etc. can be resource-intensive as well as time-consuming.
Previously, the management of the payroll system required more than an entire day, however, in this new era of technology, the automated HRMS software only needs a few minutes to complete the task successfully.
Thus your staff, of the HR department can have enough time to manage the other important tasks like offering corporate training, enhancing the working efficiency of the employees, and also building the culture of the organization.
Managing the regulations effectively
A maximum number of companies need to work in a complex environment, where the staff has to follow several specific rules. Those rules are usually set up by the legal and taxation departments.
In this aspect, HRMS software allows the completion of those required checks and also can give alerts as needed to make sure that the company is abiding by the specific regulatory requirements and thus are not subjected to any penalties.
Offering protection from fraud
Research shows that companies can easily lose up to a certain amount of revenue every year to several fraudulent transactions made by employees.
However, HRMS software that is well-equipped can protect you from this loss of revenue and offer some other good results. These work on a special cloud-based solution that makes the task of manipulating the system nearly impossible.
Erasing the chances of human error
Another really important benefit that integrated HRMS software offers to any company is the automation process. A scientifically planned and implemented HRMS can easily help your remote work by automating the maximum amount of tasks related to the entire payroll management and filing process.
This can not only save a lot of your time but also help you by erasing the common errors made by human workers such as wrong salary calculations, missed deductions, double credits, etc.
Thus, all of these above-mentioned advantages of HRMS software can help you a lot to manage your remote workforce easily.
The Data Science Process: 7 Key Steps in Analytics Application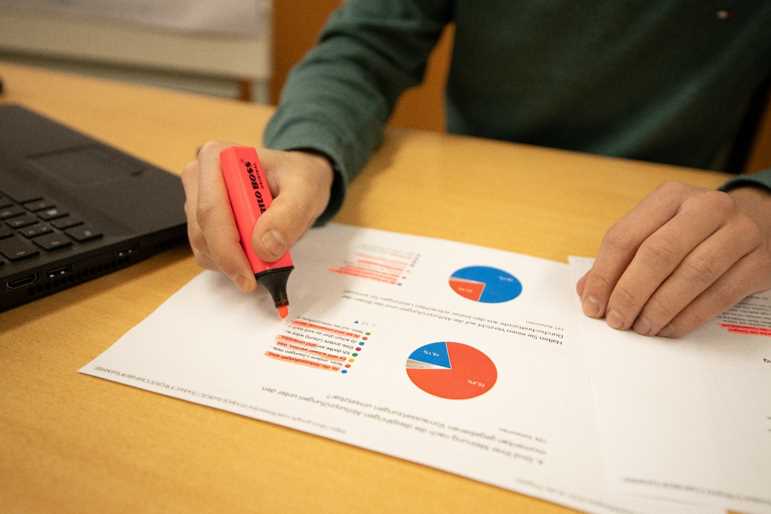 Suppose you are a business and you want to update your products. How would you know what to invest in and what the general market trends and demands are? This is where business analytics comes in. Business analytics, simply put, is a process of identifying trends and patterns through collected data to produce conclusions through interpretation and analysis.
It allows companies to use statistics and previous data interpretation to develop solutions for business activities and can be categorized into different types. The first two types—descriptive analytics and diagnostic analytics—deal with identification and discussion of the present: current market or problems. Predictive analytics or prescriptive analytics on the other hand produce more future-based results. They either predict the future trends or suggest pathways for companies for the future. The applications of business analytics are diverse; they can be used anywhere from stock marketing to customer relationship management.
While previously done manually, the new age of expansion and advancement has allowed the field of business analytics to evolve. Multiple new programming languages and processes including data science are now being used to improve efficiency. This advancing complexity is why companies often require specialists for business analytics.
Many ambitious data scientists and business analysts seek masters in business analytics jobs. They learn the art of business analytics and database building using data science. Business analytics relies on data science, but how does it work? What happens at the backend? How does some random unlinked data is used to contribute to the business growth?
Data science is a multistep process, and each step helps in applying analytics for the real-life performance enhancement of business models. Let's place the process under the light and discuss it in detail to answer the questions mentioned above.
Understand the Goal
Data science is all about identifying the problems before solving them. Do you want to work on making more personalized recommendations for the consumers? Or do you want to cut down redundancies in your customer service process? The questions generated will help you understand the type of data you need to refine. The data required for customer interaction will be different from when you analyze the new product your company might be considering launching. Framing the question will help you have a streamlined approach for the next process.
Collect Required Data
Data exists on various platforms. The ocean of data needs fishing the required information out. Collecting data is like collecting ingredients for a recipe. You can't make sweet baked results if you have no sugar in the form of data. Retrieving data requires knowledge and strong command of various technical tools, programs, and programming languages. You may need to search for data using web scraping. Another way is to use Web APIs and collect data through Facebook or Twitter. Moreover, you might have to directly obtain data from CSV (Comma Separated Value) files or TSV (Tab Separated Values) files. However, using the last option requires an understanding of the special Parser format.
Clean and Explore Data
Essentially this process requires converting your data into a useable format. If the data previously existed in states which could not work with programming languages such as Python, you will need to apply SQL on it. During this step, you will be filtering data out; after that comes the extraction and replacing of values. If you come across a non-value, you would need to replace it to complete your file. Cleaning your data is a literal process. You are extracting and saving the information you actually need while scrapping the rest. The end product should be homogenous data with complete columns.
When exploring data, you will also make questions to reach your main goal to develop insights.
Cleaning and exploring data are the longest processes of the data science journey. Collectively, they often consume 80% of the time of the project.
Modeling and Developing Your Database
Here, you will be mixing and merging multiple databases and then enriching them by combining multiple data sources and logs by considering the essential features. The feature of interest is often time-based, such as keeping track of date differences and highlighting any national holidays or festivals. Other features could include "name," "age," and "gender". These features help identify the characteristics of the database and help in the machine learning process.
This process also uses modeling to use categorization within the same domain. For example, a distinction between inbox and spam could be made within the feature of received emails. For modeling purposes, a categorization of social and promotion can also be generated when studying a database related to emails.
While the data produced, collected, and manipulated represents the real world, it is essential to reduce the chances of biased interpretation. A data scientist or a business analyst has to keep a check to account for and interpret the machine learning model's decisions.
Generate Visuals
Data visualization helps understand the trends easily. It highlights the information collected, and graphs enrich your database making it more communicable. You can understand your data in a better way before diving into the in-depth analysis. Not to mention, your boss could demand more transparency, and the visuals can help them understand the process better.
Analyze and Interpret Data
Now we are at the heart of the data science project. In this step, machine learning algorithms are deployed to produce insights that cannot be distinguished otherwise. Usually, unsupervised algorithms are used to derive trends by clustering groups of data—which often have decisive features —that show subtle trends. The analyzing part of the data science project is most commonly used to produce actionable insights. These trends are then used to actualize the predictive insights by the data scientists themselves. In advanced data science projects, supervised algorithms are put into action to produce future trends. In some cases, depending on the main goal set in step one, the predictive insights are replaced with prescriptive insights to prevent any negative results.
Communicate Your Findings
This step is mostly the displaying part, showcasing your findings to the stakeholders. While it is not a process of data science and analytics, it is the most important soft skill that allows your data science project to be put into use. The results are only effective if they are communicated efficiently: leaving an impact.
In the nutshell
Data science allows businesses to accelerate their growth against the competition by improving their business model. Since it is a complex process and requires multiple skills, a strong education background, such as a master's in the concerned field, ensures high-quality application. The process involves retrieving data from online or shared databases and then trimming and cleaning the available information. The data is merged and formatted to gain some understanding of trends. These identified trends help narrow down and answer the questions that help a business achieve its objectives.
How Does a Hydraulic Hammer Work? – Professional Step By Step Guide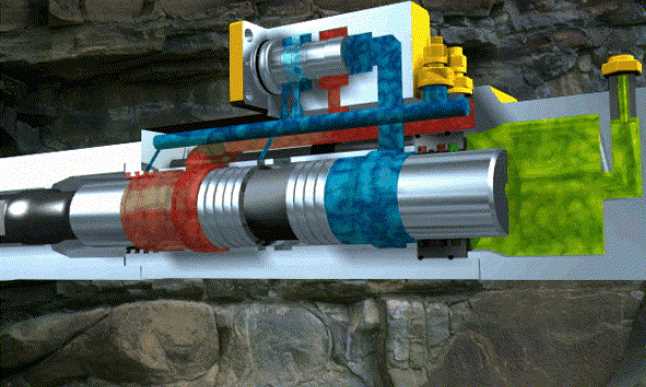 Hydraulic hammers are used to break up rocks and earth, but they can also be used for demolition. This is done by smashing the ground with a metal head that has been attached to a long handle. As the hydraulic hammer pounds away at the rock or dirt, it causes vibrations in the ground which weaken its structure. These vibrations are called seismic waves and are similar to those produced during earthquakes except on a much smaller scale. The purpose of these waves is not only to shake things apart but also to create cracks in order for chunks of rock or debris can fall off easily after being pounded with such force repeatedly over time.
How does a hydrolic jack hammer work?
A hydrolic jack hammer is a tool that uses hydraulic pressure to break up rocks and dirt. It works by pressurizing the reservoir, which forces oil through the pistons, which then in turn force the piston rods down. The rods are connected to hammers at the bottom of the machine that break up rocks when they come in contact with them. A pump can be used to maintain constant pressure on these pistons if needed. This type of jackhammer is often used for mining or construction purposes where heavy duty tools are needed for this many jobs. These machines can also get quite loud so it's important to wear ear protection while using one of these devices.
A jackhammer is a tool used to drill holes in the ground. It has a hammering action that breaks up rock and asphalt, making it easier to dig trenches. There are several different types of jackhammers that vary depending on what they are primarily used for how does a hydraulic hammer work jack hammer uses fluid pressure to drive pistons which then lifts the ram above the piston, this allows for repeated strikes without having to manually lift each time. The force generated by these tools can be very powerful so safety precautions should always be taken when using one.
How do you use a hydraulic hammer?
A hydraulic hammer is a tool that can be used to break up rocks, pavements, and concrete. There are many different types of hammers available on the market today, but typically they use some type of water or air pressure to drive force onto the head of the hammer. Hydraulic hammers work by using fluid under high pressure to push against piston rod which in turn drives down on top of metal head. The entire weight of the tool is then transferred into blows with an impact surface such as rock.  Hydraulic hammers are commonly used in construction projects where large amounts materials need breaking up quickly and efficiently without any additional costs for labor or fuel consumption. These tools can also be found at demolition sites where buildings need to come down.
How does the hydraulic breaker work?
A hydraulic breaker is a piece of heavy equipment that uses hydraulics to provide the force necessary to break up rocks, asphalt, and other hard surfaces. The parts of a hydraulic breaker consist of a frame which holds all the components together, an engine which provides power for the machine, and a pump system which provides fluid under pressure from the engine. A hydraulic breaker can be used in many different applications such as mining operations or building roads. This article will discuss how it works in more detail.
How does a breaker hammer work?
A breaker hammer is a tool that is used to break up rock while mining. The operator of the machine wears heavy protective clothing and goggles, but it can still be dangerous. It's important to take safety precautions when operating this machine because it uses large amounts of force in order to break up rocks. There are several different types of hammers that can be used depending on the type of rock being mined, so if you're looking for more information about how these machines work or what they look like, feel free to visit our website.
For the sake of your health, safety, and peace of mind, it's important to know how a breaker hammer works. Luckily for you, this blog post is here to tell you everything that you need to know about this handy tool.
Closing Thoughts
The hydraulic hammer is a powerful tool that allows construction workers to break up rocks, concrete and asphalt. It's also used for demolition work in some cases. A hydraulic hammer works by using an internal ram-rod which uses pressure from the liquid oil inside the cylinder of the machine to force its way through a nozzle at high speed. When it strikes something like rock or pavement, this increases the power of impact on both surfaces because it causes them to move faster than they would if just one surface was hit with no resistance from another object. This creates more friction between objects, leading to greater destruction when hitting harder materials such as cement bricks or stone blocks.
A hydraulic hammer is a machine designed to tap the rock out of an area. They are used primarily in mining and quarrying, as well as for breaking up concrete slabs. The force at which these hammers can operate ranges from just over 3 tons all the way up to around 30 or 40 tons depending on what kind of equipment you have available. This gives them almost limitless applications when it comes to their use.