Buying A Fixer-Upper Property Vs. Brand-New Home: Which Is The Better Option For you?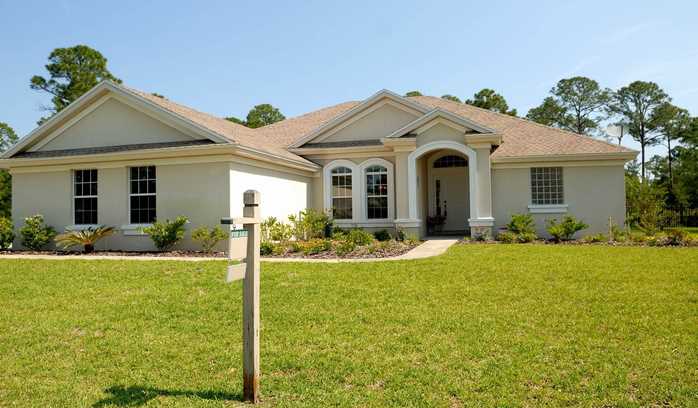 Settling on what type of property to buy is always a big decision, but deciding as to whether you want a fixer-upper or to go brand-new can be equally as daunting. In this article, we're going to look at some of the pros and cons of each, so you can decide which option is best for you.
Buying Fixer-Upper Properties
If you're thinking about buying a fixer-upper property, here's what you need to know…
The benefits:
More bang for your buck: fixer-uppers tend to be cheaper because there is more work to be done. So, while all of the space might not be liveable yet, with some work you'll be getting a decent sized property for less.
Great locations: while it's not always the case, older homes tend to be in some older neighbourhoods with charming settings – not to mention the interior charms.
Cheaper property taxes: older properties in older neighbourhoods tend to require less property tax than new properties in new neighbourhoods.
A good project: some people love DIY and getting stuck into a home renovation project. Buying a fixer-upper allows you to come in and shape the property as you see fit.
Flip for profit: if you are great at DIY and have a good vision for home renovation, you can significantly increase the value of your home and flip for profit.
The disadvantages:
Old features, utilities, and appliances: there's a good chance that your fixer-upper will require a lot of maintenance on old appliances and utilities, which can be a nuisance.
Unexpected problems arise: it's not uncommon to be surprised with hidden issues.
Increased value isn't guaranteed: you run the risk of investing time and money into renovating a property for little reward.
Long-term construction: unless you have time to focus solely on your renovations, flipping property can be time-consuming and expensive.
Buying New-Build Properties
If you're more interested in new-builds, here's what you need to consider…
The benefits:
Ready to move in: a new-build is ready for you to move in immediately with zero additional work required.
No maintenance: everything is brand-new so you won't need to worry about any maintenance labour or costs any time soon!
Eco-friendly: most new-builds are built with energy-efficiency in mind.
Local amenities: newer homes are built in planned communities with access to great local amenities.
The disadvantages:
More expensive upfront: brand new builds with quality construction and new appliances are always more expensive upfront.
Not always a great location: many new communities are further out from city centres and thus make commuting to work longer and more tiresome.
Young landscaping: new neighbourhoods with immature landscaping tend to have more noise pollution as there are fewer adult trees to absorb sound, etc.
Conclusion – How to decide?
Ultimately, the decision comes down to your lifestyle and what you'd like to achieve. If you don't have any DIY skills or the desire to flip a property, then a new build might be more appropriate. If on the other hand, you like the idea of having a bare shell that you can make your own, a fixer-upper can be a wonderful project. Just take your time to weigh up the various considerations and decide from there. In any case, you'll find plenty of inspiration at DDproperty.
A Step-By-Step Guide to Building Your Own Commercial Property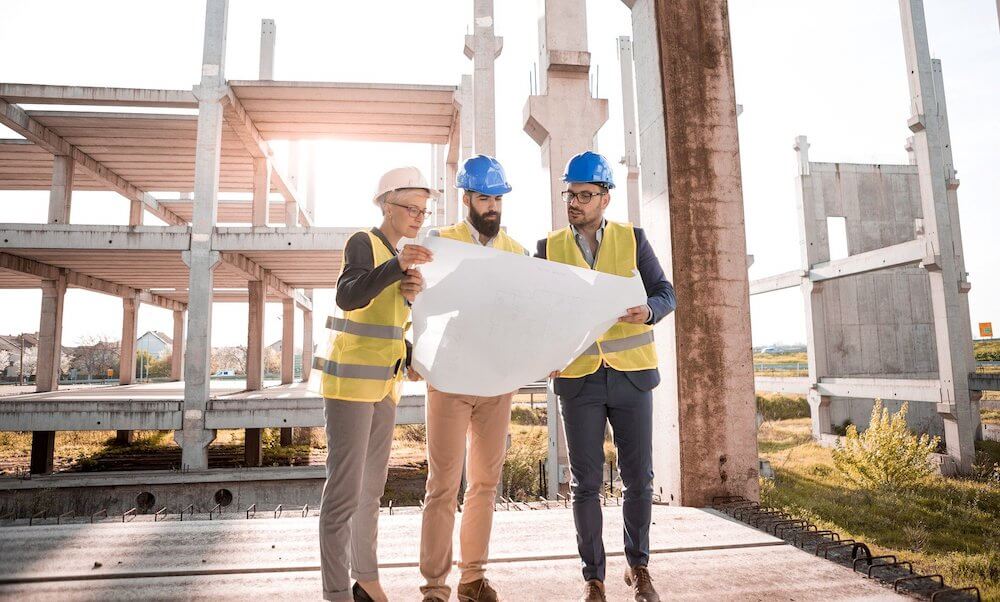 Owning a commercial property might be a prudent investment in today's thriving economic environment. It gives you security and control over the location of your company, and it can also provide rental money. However, creating your business property is a difficult task. It necessitates meticulous preparation, close attention to detail, and in-depth knowledge of the building procedure. This comprehensive guide will guide you through the necessary processes to construct your business property.
1. Define Your Purpose and Budget
Setting a purpose and budget for the construction of your business property is the first and most important phase. You must have a distinct idea of the kind of property you want and the purpose for which it will be used. Will it be a mixed-use building, a retail store, or an office building? Take into account the location, scale, and particular needs of your company. Additionally, you need to decide on your budget and set aside money for all project costs, from land acquisition to building.
2. Find the Right Location
Regarding commercial real estate, location is the most important consideration. The success of your property hinges on how visible, approachable, and close to your target market. Make sure the zoning laws in the area you choose are in line with your planned use by researching the places that are appropriate for your type of business. If you're looking for the help of professionals, you might want to think about hiring local architects, such as a  commercial architect in colorado  if you live in CO, who are aware of the area's construction standards and regulations.
3. Assemble Your Professional Team
A committed team of experts is needed to walk you through the challenging process of commercial property construction. Architects, engineers, contractors, and legal counsel should all be important components of your team. These professionals will make sure that your project is created effectively and safely and complies with all legal criteria. Prioritize credentials and standing when picking professionals, and don't be afraid to enlist referrals.
4. Obtain Necessary Permits
You will need to obtain the necessary permits and authorization from the government in the local area before you can start construction. These permits could include zoning permits, building permits, permits for conducting environmental impact assessments, and perhaps more. The procedure can take a lot of time, but it is necessary to guarantee that your project is in accordance with all of the rules and regulations.
5. Design Your Commercial Property
During the design process, your concept will start to take concrete form. Your property's architects will collaborate closely with you to develop comprehensive designs and blueprints for your commercial establishment. This stage requires thoughtful consideration of the building's aesthetics, layout, materials, and function. Incorporating sustainability measures and energy-saving features is also a chance to do something both economically advantageous and environmentally responsible.
6. Choose a Reputable Contractor
It is essential to the success of your commercial property project that you choose the best possible contractor. Try to find a reliable contractor who has a history of delivering high-quality work on time and without exceeding the allotted cost. Make sure you get numerous quotations and then compare them so that you can make an educated choice. To further protect your interests, check that the contractor possesses all the necessary credentials, including a license, a bond, and insurance.
7. Start Construction
It's time to break ground and begin building once you've secured all the permissions, your design drawings are ready, and you've decided on a contractor. Site preparation, foundation work, structural framing, and interior finish-out are all included in this phase. Regular site visits and communication with your contractor will keep you updated on the project's progress and enable you to handle any unforeseen difficulties that can appear.
8. Inspections and Quality Control
It is imperative to carry out inspections to ensure that the property satisfies all requirements outlined in the applicable building rules and regulations as construction draws to a close. These inspections might look at the environmental regulations, the structural integrity, the safety features, the electrical and plumbing systems, and more. Take care of any problems that can crop up during inspections in order to guarantee that your property is ready to be occupied.
Conclusion
It takes extensive planning, teamwork with experts, and attention to legal and regulatory standards to construct your commercial property. The procedure can be challenging, but with the appropriate team and a focused vision, you can produce something that will be a benefit for your company. Remember the value of location, subject-matter expertise, and meticulous project management as you proceed on this trip. You can successfully create and manage your business property by following these procedures and working with qualified experts.
Sources:
https://navimumbaihouses.com/blog/news/top-six-tips-for-building-your-own-commercial-property/
https://www.marchassociates.com/2018/6/26/5-things-you-must-consider-before-constructing-a-commercial-building/%20
https://www.indeed.com/career-advice/career-development/what-is-commercial-building
What is the Recommended Frequency for Masonry Maintenance in Your Building?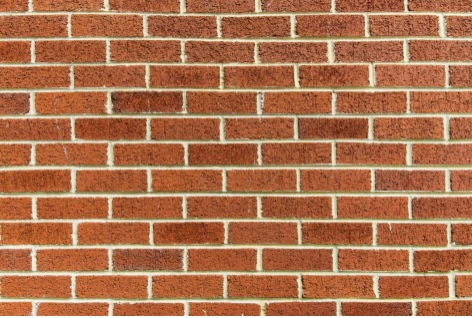 Masonry buildings are constructed using masonry materials. Masonry, also known as brick and block, is one of the oldest building materials on earth. It has been used for thousands of years to construct homes, churches, schools and other structures. The durability and fire resistance of masonry make it ideal for many types of buildings and applications. However, you need to maintain your building regularly so that it can last longer without any problems.
Masonry buildings are constructed using masonry materials.
Masonry buildings are constructed using masonry materials. These include stones, bricks, concrete blocks and other similar products. Masonry is used for walls, floors and roofs of buildings to make them strong and durable. It is also an excellent insulator against heat transfer between inside and out during summer months.
Why is Frequent Maintenance Necessary?
Masonry is a natural material that can absorb water. If you don't maintain your masonry, it could become unsafe. Masonry may crack or crumble if it's exposed to moisture for too long and without proper care.
You should perform maintenance on the exterior of your building every 3-5 years in order to keep it looking great and functioning properly throughout its lifespan.
How often you should maintain your building depends on its type and use.
How often you should maintain your building depends on its type and use.
For example, if your building is new and hasn't been in use for very long, then it might not need any maintenance at all right now. However, as time goes on and more people start using the building regularly, or if there are weather conditions that affect masonry (like rain), then it would be a good idea to start thinking about maintenance sooner rather than later so that any potential problems can be fixed before they become major ones.
Similarly, if the structure has been around for several years without any major issues cropping up then there may not be much reason to start thinking about doing some work on it right now either – but again: depending on where you live/what kind of climate conditions exist there could come a point when these kinds of issues arise anyway!
How to Maintain Your Building
Use masonry contractors. If your building is in need of maintenance, it's best to use a professional masonry contractor who has experience with the type of materials used in your structure. This person can determine what repairs are needed, how long they will take and how much they'll cost.
Keep an eye on the building's condition. Making sure that your building stays in good shape requires regular inspections by professionals or knowledgeable members of your staff or both! Regular inspections will allow you to identify issues early on before they become major problems down the line, which means less money spent overall on repairs later on because all problems have been taken care of before they become serious issues.
Keep building materials in good condition: Make sure there aren't any cracks or holes in any walls or floors; check doors and windows regularly (especially around hinges); look out for signs like peeling paint or mold growth that might indicate water damage has occurred somewhere inside; check ceilings regularly for signs like stains due to condensation buildup caused by poor insulation quality levels within insulation material layers themselves – this means something needs changed about those particular areas so moisture doesn't continue collecting elsewhere throughout other parts.
We recommend that you contact a professional masonry contractor to perform routine inspections and repairs on your building. The frequency of maintenance will depend on the type of material used, how often it's exposed to weather and other elements, as well as the use of the building. If you have any questions about how often your building should be maintained, please contact us today!
Tuckpointing – Cost Factors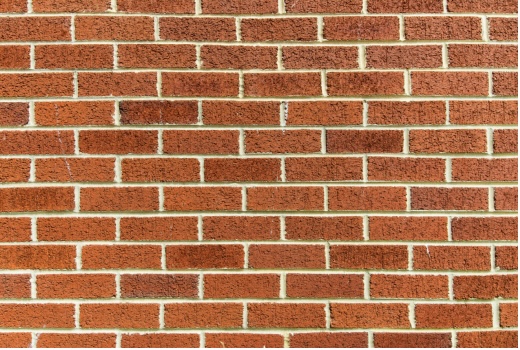 Tuckpointing is a specialty service that can add value to your home if it's done right. If you're thinking about getting tuckpointing done on your house, you may be wondering how much it costs and what factors affect the cost of this service. I'll explain more below!
Cost of tuckpointing varies depending on the following factors
The cost of tuckpointing depends on many factors. The major ones are:
Labor costs, which vary based on the size and scope of your project, as well as its location.
Materials used in tuckpointing, including mortar and grout (a type of cement). These can also vary widely depending on what you choose for your project's aesthetic needs — for example, whether you want an old-fashioned look or something more modern. There are many options available when choosing materials; prices will vary accordingly depending on what kind of look meets your needs best!
The type of material used in the mortar.
The type of material used in the mortar is a key factor in determining the cost of your tuckpointing job. While some masons might be willing to work with whatever you have on hand, others prefer to use specialized mortars that are more durable and aesthetically pleasing than homemade versions. The price difference between these two materials can range from $5-$20 per bag, depending on brand name or availability at local hardware stores.
Some clients prefer to purchase their own mortar mix so they can save money by purchasing bulk bags of Portland cement rather than paying someone else to do it for them (although this may not always produce better results). If you don't want to go through this trouble yourself but still want quality results from your contractor's workmanship, then ask him/her about their preferred brands before making any decisions about which type(s) would work best for what kind(s) construction project(s) need done around your house/business property etcetera…
The amount of labor required per square foot.
The amount of labor required per square foot is also a factor that can affect the cost of your project. If you have a large surface area to cover, it will be necessary for you to hire more workers or purchase more materials so that the job can be completed in a timely manner.
The cost of tuckpointing is influenced by many factors.
The cost of tuckpointing is influenced by many factors. The type of material used in the mortar and the amount of labor required per square foot are two important considerations when determining your project's overall price tag.
In addition to these considerations, there are also additional costs involved with tuckpointing that must be taken into account when estimating your project's price. These include:
Materials (such as sand) – These materials can vary widely in price depending on their quality and availability locally; some contractors purchase their own bags while others use what they can find at local suppliers or rent bags from them instead
Labor – The amount of time spent working on each individual job will vary based on its complexity; some buildings require more attention than others during this process
The cost of labor, materials, equipment and travel make up the total costs involved in tuckpointing.
The cost of labor, materials, equipment and travel make up the total costs involved in tuckpointing.
Labor: Tuckpointers are highly skilled craftsmen who have been trained to perform their work efficiently and safely. The average tuckpointer earns between $25 and $30 per hour but can earn more if they are union workers or have specialized training in their field. The amount you pay for your project will depend on how many hours it takes to complete your home's exterior finish work plus any overtime hours required because of weather conditions or other unforeseen circumstances that may arise during construction (e.g., rain delays).
While some people think it may not be worth paying the contractor's fee for this service, the truth is that it can add value to your home by making it more aesthetically pleasing.
While some people think it may not be worth paying the contractor's fee for this service, the truth is that it can add value to your home by making it more aesthetically pleasing. Tuckpointing is an important part of the exterior of your home and can make it more aesthetically pleasing. The cost of tuckpointing varies depending on where you live.
So, if you're considering tuckpointing your home, it may be worth it to hire a professional. They will be able to provide you with an estimate based on their experience in the industry and give you an idea of what kind of work needs done on your home.