Best Places of Attraction in Pigeon Forge
Overview
Pigeon forge is a mountainous city in east Tennessee, USA. The city has roughly 6,500 permanent residents, attracting millions of visitors to this well-admired town every year. Are you wondering how Pigeon Forge got its strange name? The first part of the name comes from the Little Pigeon River, back then when flocks of passenger pigeons once roosted on the banks of the river. The second part of the name comes from an iron forge built in 1817.
Pigeon Forge is one of the most popular family vacation destinations in the Southeast. Having a humid subtropical climate with cool winters and hot summers makes your stay more exciting. People from all over the world often prefer spending time discovering the wonderful sites of the city.
Are you too looking for an adventure and got captured by the beauty of Pigeon Forge? By reading this article, you will know the right places to visit during your stay.
The most popular pigeon forge attractions include:
Dollywood
It is a theme park jointly owned by the American singer Dolly Parton and Herschend Family Entertainment. It is one of the most visited attractions in Tennessee. The family amusement park was once the Silver Dollar City until in 1986 it got transformed into Dollywood. The entertainer Dolly Parton makes surprise appearances here each year along with her family. The park consists of a chain of destinations that include the amusement park with many thrill rollercoaster rides, a water park known as Dollywood's Splash Country, Dollywood's Dream More Resort and Spa, and the 5-acre Dolly Parton's Stampede Dinner and Musical attraction.
The park's prices vary by the visitor's age and seasonal specials. It also received Golden Tickets for the Best Shows, Friendliest Park, and Best Christmas Event, ranking in the top three best parks in the world. The ticket price ranges from 69 dollars to 109 dollars. Furthermore, you can also plan your stay in Dollywood's DreamMore Resort.
The Old Mill
The Old Mill has a unique history, often known as The Historic Old Mill. It is one of the oldest continuous operating gristmills in the country and one of the most photographed mills in America. The mill is on the National Register of Historic Places for being the most historic building in Pigeon Forge. It was a source to generate electricity for the whole city. Though, folks still love to gather around its giant water wheel. You can tour the working mill and visit the Old Mill General Store, as well as enjoy a delicious meal at either of two famous restaurants – The Old Mill Restaurant and The Old Mill Pottery House Cafe & Grille.
Moreover, you can buy Old Mill's signature food items from the Farmhouse Kitchen to keep your pantry stocked with the essentials. And to satiate your sweet craving, a few treats such as handmade ice cream, fresh-made taffy, and candy are available at the Creamery and Candy Kitchen.
Titanic Museum
Pigeon Forge is home to one of only two Titanic museums in the United States. The museum has twenty dramatically captivating galleries. The titanic monument allows you to touch a growing iceberg, sit in an actual size lifeboat and watch pictures of the original titanic on display.
The Great Smoky Mountains National Park
The Smoky Mountain National Park locates at a distance of 25 miles from Dollywood. It is the most visited national park in the States. Here you can discover breathtaking streams, waterfalls, and flowering plants. In the Smoky Mountains, 500,000 acres of Southern Appalachian wilderness atop one of the world's oldest highlands on earth!
These Mountains get their name from the blue-like smoky mist that surrounds them. The beautiful peaks themselves are a big attraction, with over 400 species of animals that live in the park. You will also see other sites within the mountains, namely, the Clingman's Dome and the Cade's Cove.
Clingman's Dome is an observation tower where visitors can see for hundreds of miles on a clear day. It is the third highest point in the United States whereas, the first in Tennessee.
People often like to visit Cade's Cove. The area is home to cabins, barns, gristmills, and other buildings constructed by early settlers. This region exists since even before it became a national park.
Crave Golf Club
The Crave Golf Club is another attraction within the Pigeon Forge. It is a kid's friendly place. The activities include mini-golf areas, indoors and outdoors, a sweet shop adored especially by children, a mini-bowling area, and a zombie escape room. These give children thrill and sharpen their practical thinking skills. It is also a fun treat for adults as they get a chance to enjoy along with their children. The prices for these activities are also reasonable for both.
The place is candy-themed, with many fancy snacks available to savor. Indeed, there are many choices to opt for in Pigeon Forge but crave golf club is the most imaginative and colorful attraction.
Hollywood Wax Museum
You can now meet your favorite Hollywood stars in the largest Hollywood Wax Museum of the United States. The wax museum is a two-story building, luckily based in Pigeon Forge too. It features replicas of celebrities who are a part of the Hollywood film, television, and music industries.
Pigeon Forge has various entertainment opportunities for car and truck enthusiasts. Each year car and truck shows take place – The Great Smoky Mountain Truck Show and Grand National F-100 Show. These events vary according to the calendar. There are tons of amusements and water parks, Dollywood, hiking, golf course, horseback riding, dining galore, and many fine live entertainment shows for all choices. Country Tonite Theatre, The Comedy Barn Theater, and other award-winning performances and theatres in Pigeon Forge provide world-class entertainment all year.
You can also rent a beautiful log cabin located right in the heart of the Smoky Mountains. Pigeon Forge has more than 8,500 hotel and motel rooms giving you free will to choose your desired location to stay.
WonderWorks Pigeon Forge
WonderWorks is an indoor amusement park being one of the biggest Pigeon Forge attractions. This place mixes education and enjoyment with more than 100 activities that challenge the mind and sparks your imagination. It is fun for all ages. The adventures in WonderWorks include a 4D motion ride, Astronaut training gyro, rock wall climbing, and an indoor roller coaster.
Other conveyance options
You can now park your car, sit back and relax, and let the city trolley drive you around town. Pigeon Forge's trolley will take you throughout the city for just $1 for each ride or $3 for the whole day.
Last Words
The city is a great place to visit. Being a tourist town, it always feels so welcoming and safe to anyone. You also may stroll around and shop for souvenirs. Pigeon Forge itself has always been a place of attraction and previously was common for the residents of large urban areas to visit mountain springs. At least once in your lifetime, consider visiting the extraordinary city of Pigeon Forge that itself is a great attraction.
Thank you for reading!
Share this article with your loved ones.
All About Universal Gift Cards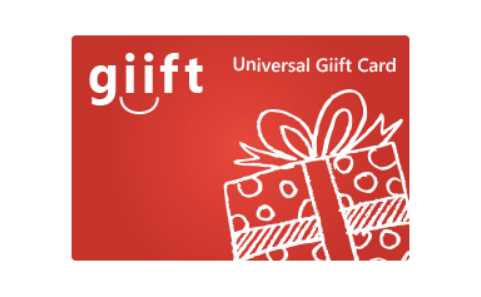 The Christmas season is fast approaching, and you are still lost on what to give your loved ones on this special day. Try a universal gift card (UGC) when you are stuck on your holiday shopping list. UGC is widely accessible and may be used at various businesses, online retailers, and restaurants.
It is the ideal gift if you have no clue what to give someone but would like to ensure they will appreciate what you give them.
Benefits of using UGC
One of the things that people like about this kind of prepaid gift card (GC) is that you do not have to bother over what shop it is from or whether they accept GC at all. Instead, you may use the funds on your card to buy products from participating stores, which is quite convenient.
As you are giving them money, you should not have to worry about whether they would want it or not.
You would not have to be concerned about providing someone with the incorrect style, colour or size of shoes and clothes.
It is a wonderful choice when you don't know what to buy someone because you know they will get something they like.
It is available both on the internet and in shops.
Most of them do not charge any fees or just charge minimally.
Who can use UGC?
Anybody may use a UGC. Your gender, age, career, or any other factors is something that will not matter. It is open to everyone who requires or desires it.
It is also not limited to a few places; you can buy it anywhere, from clothing shops to electronics stores.
How can one purchase a UGC?
You may purchase these prepaid cards in three ways: online, in-store at stores like Walmart, or over the phone.
They are available at a wide range of retail outlets, including supermarkets. You may purchase them on the internet and have them shipped to your specified address.
You could also acquire one over the phone if you called a customer care number and asked for a GC. Then, when you are not close to the shop's nearest vicinity, an agent will deliver your card to you, or they will ship it straight to your doorsteps.
Where should they be used?
This universal gift card is generally accepted in numerous places. However, they come in various kinds, brands, and designs, so make sure you buy the correct one for your demands.
American Express(R), Visa(R), Discover(TM), MasterCard(R), UnionPay(R), Limited(R), and others issue these cards.
It allows you to utilise them almost everywhere – regardless of which store, restaurant, or online business you visit throughout the season!
Conclusion
A universal gift card is a perfect gift you could offer this holiday season. It is ideal for difficult-to-shop-for individuals since it allows recipients to spend money on apparel and technology that they like.
It can also make things easy for the customer because they do not have to think about the retailer or style of apparel they desire. Instead, they come in varieties. So you will have restaurants, brands, internet merchants, styles, stores, and even supermarkets.
So, what are you waiting for? Join the trend and get a UGC for your family and friends this holiday season. You will be glad you did!
4 WAYS TO WEAR COTTON ANTI SOCIAL SOCIAL CLUB SWEATSHIRTS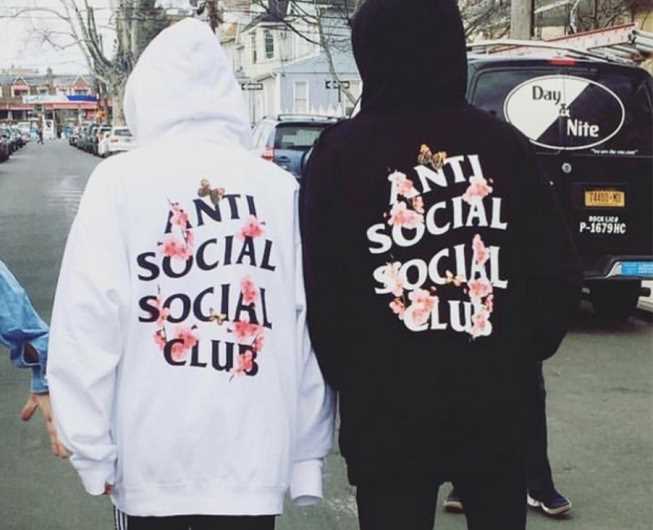 The Return of Heavy Cotton Crewneck Sweatshirts in Old-Style, Heavy Cotton
Anti-Social Social Club sweatshirts are a top choice for both men and women. These sweatshirts are timeless and never go out of fashion. Travis scott official sweatshirts are a favorite casual fall and winter garment. They can be dressed up or down for more formal occasions, but they're also comfortable. These versatile fashion pieces can be worn with almost any type of top, skirt, or pants.
These sweatshirts can be worn for every season and any occasion. These styling and shopping tips will help you liven up your classic wardrobe staple.
1. Get the basics colors.
While you can't go wrong choosing white, gray, and black, there are other neutral options, such as beige, brown and blue. These are essential colors to have in your solid wardrobe, no matter if you prefer plain or printed clothes. These colors are safe and easy to pair with other clothes.
2. Pair it with jeans.
Wear your sweatshirt with your favorite jeans and white sneakers for a modern look. Slim-fitted ripped jeans are the best option if you want to look trendy. This trendy style can be worn by any gender.
3. It can be teamed with leggings, joggers or slim-fitting, terry cotton sweatpants.
At vacation is about turning your performance wear into everyday wear. This trend can be achieved by pairing your crewneck sweatshirts with stylish leggings for a sporty yet chic look. Men can also wear their sweatshirts with slim-fitting tracksuits or joggers.
4. It can be layered.
You'd be surprised at the variety of outfits you can create with a simple badbunnymerch sweatshirt. Layering is possible. To recreate the vintage look, you can add a leather jacket to your white sweatshirt. To achieve a smart casual look at work, layer a shirt under your sweatshirt or over a coat.
What Are the Benefits of Pursuing a Career in the Maritime Industry?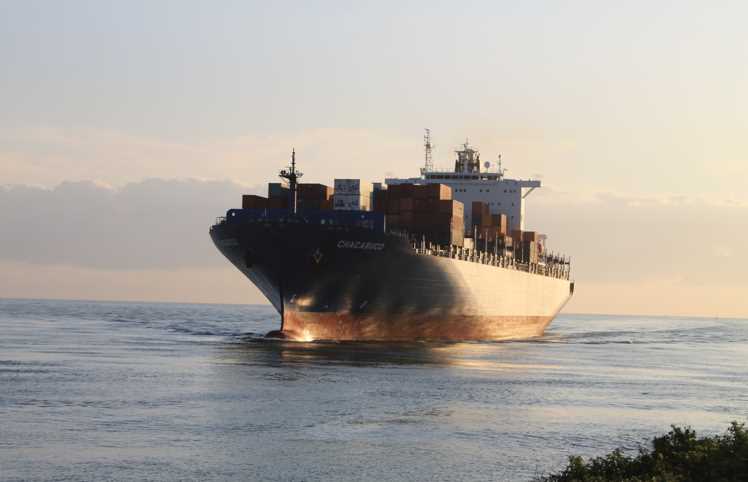 Do you love the ocean? Are you interested in spending time out on a ship? If so, consider entering into one of the many incredible maritime careers!
There is a wide variety to check out, so you'll surely find one that appeals to you. And, the maritime industry has some fantastic benefits that you can't always get from other career paths. It can be hard work, but those benefits make it worthwhile!
To learn what you could gain from a seaman career, read on.
There Are Many Career Choices
The maritime industry has many different job opportunities to offer. After all, the field is very diverse!
Some of your career choices are to work on an offshore oil rig, cruise ship, cargo ship, or commercial fishing boat. You can also find marine research or engineer roles if you want something more technical. Without any experience or skill, you can get work as a crew member or steward.
You'll Get To See the World
Do you have a desire to leave your hometown and travel around the globe? Most maritime careers give you the chance to do just that!
Almost all your career options in the field involve working on a ship or boat. Because of this, you'll pass through different ports around the country and even the world. Some career paths, like those on cruise or cargo ships, could take you into new countries you've only ever dreamed of.
The Wages Are Much Higher
It's no secret that many jobs within the maritime industry are challenging. They can involve hard labor, harsh conditions, and long periods spent away from land.
However, because of this, the wages are much higher to compensate for all that! And, your worker rights are protected by maritime law with attorneys, like Roberts Markland LLP, on your side.
There Are Early Opportunities for Advancement
Did you know that a lot of maritime workplaces are understaffed? This is because most people can't handle the difficult jobs. But, if it's something you're up for, this can work in your favor.
You'll likely get promoted to new positions early and work your way up the ranks much faster than if you were in a corporate role on land.
You'll Form a Deep Bond With Colleagues
With almost any seaman career you look into, you'll work on a ship with the same group of people for months at a time. As a result, you'll all grow close and establish a deep bond with each other. Who knows — you might even leave the ship with new best friends from all over the country.
Explore Career Options in the Maritime Industry
If you love the ocean and want to experience the adventure of life on a ship, consider working in the maritime industry. There are many different careers to explore, so you're bound to find something you're passionate about.
Are you still unsure of what you want to do in life? Check out our website for more career guides that will help.