Update Your Outdoor Living Area And Improve Your Lifestyle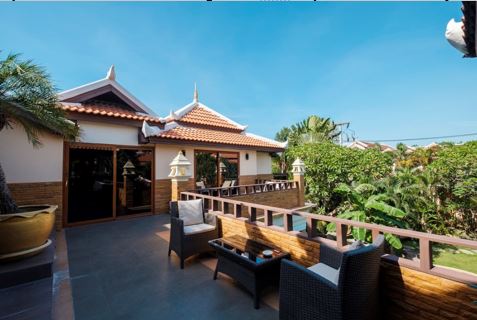 There's nothing better than getting together with friends and family and enjoying each other's company outdoors. Outdoor areas can add immense value to your home, providing you with many health benefits, and a functional and beautiful area to entertain.
If you're renovating your current backyard or moving into a new home, the key to updating your outdoor furniture and your garden is to combine both functions with style – and you don't have to break the bank to do it either. Continue reading to see our tips on what you need when updating your outdoor area.
Decks
There are many benefits to having a deck in your back garden. Not only are they practical, but they can also add value to your home when you choose to sell. If you enjoy entertaining friends and family then having a deck is the perfect addition to your home. Decks offer a versatile place where people can come together and enjoy outdoor meals and events. There is a range of decking materials on the market you can choose from. Show off your design aesthetic with your choice of materials, from exotic hardwoods to rustic pine, stone flooring, to more intricate geometric designs.
Create Shaded Areas Throughout Your Garden
Australia is known for its unpredictable weather so it's important to have a shaded area in your outdoor area. There is a wide range of semi-permanent and permanent shade options that aren't too expensive. Having the correct shaded areas will ensure you also have protection, blocking the sun from your interior living spaces. This will help to keep it cool and reduce the need to keep the air conditioning on all day long. When the cooler month arrives, you will be able to remove the shading to allow for the sun to stream back into your home.
Umbrellas are also a great shade solution as they are functional and add an additional feature. Outdoor Umbrella are available in a range of prices, so you'll be able to find one to suit your budget. If you're looking to add extra shade outdoors, then these are a no brainer. Whether you like striped or scalloped, colourful or neutral, this chic accessory will seamlessly pull together your outdoor dining area.
You Can Never Have Too Much Greenery
Greenery is a great way to create your own outside oasis. Even if you don't have a big backyard there are still ways to incorporate greenery. For smaller spaces such as balconies, purchase a vertical garden and choose your favourite plants. You can include a range of herbs or succulents. If you have the space, consider larger plants such as indigenous natives or others that are best suited to the climate where you live.
Add Ambience Outside
Adding ambience outside is the best way to turn your outdoor space into a destination. The main way to create ambience outside is through lighting. The right lighting will allow you to enjoy your entertaining outdoor area long into the night. It can create a mood that you and your guests can enjoy. Lighting should also highlight the best features of your outdoor space as well as creating a warm and inviting outdoor setting.
Organise Your Outdoor Seating
Having an outdoor area means enjoying dinners outside with friends and family.
If you like mixing and matching materials try combining teak and wicker. This is a great way to mix textures! Wicker dining chairs are popular with dining tables as they are usually lighter and easier to move around in comparison to other materials such as wrought iron or teak. If your outdoor area has a European feel to it, bistro chairs can be a great option. Reminiscent of Parisian restaurants they elevate any outdoor look. Bistro chairs come in a range of pop colours or black and white to suit your personal taste.
Create A Relaxation Space
With all the outdoor entertaining you'll be doing; you're going to need to have some quiet time to yourself. What better way to unwind than in your own outdoor relaxation space? Create a retreat in your garden or on your deck, you can even create a reading nook if you like!
Moving Home Tips: Reasons For Hiring Professional Movers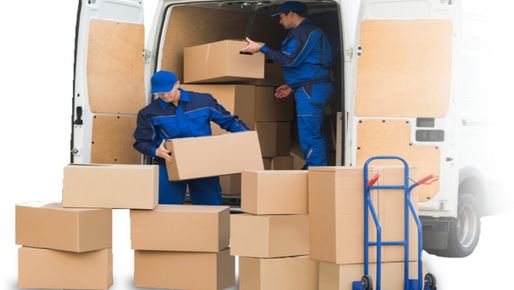 Moving to a new home can be a daunting process. There are so many things to do, including packing correctly and making sure that all your belongings arrive safely to your new home. While you can always try to handle this challenge on your own, seeking professional help can make a huge difference in the success of your relocation.
Thus, if you're moving home anytime soon, below are the common reasons for hiring professional movers:
They're Efficient And Experienced
Working with professionals for your relocation can be beneficial because they're efficient and experienced. With a variety of things that need to be accomplished before the big day, time is one of your biggest obstacles when moving.
Luckily, with the help of a reputable moving company NYC or wherever you may be located, you don't need to sacrifice your precious time because they can take care of the relocation for you. Instead of spending hours in packing and preparing the move, you can now focus on some other tasks during the transition. When you hire a relocation service provider, you're taking advantage of professionals who can make your move as efficient as possible.
They Can Handle Your Belongings Safely
Typically, working with well-trained movers can result in a much safer relocation. Using their knowledge, skills, and experience, these professionals know exactly how to pack, lift, transport, and unload your items in a safe manner.
Moreover,  they make use of proper tools and equipment to ensure the safety of all your possessions. Not only that but they also carry an insurance policy which covers your items in case of loss or damage while in transit. This can provide you peace of mind knowing that your stuff is in safe hands.
They're Cost-Efficient
In most cases, people think that hiring movers is more costly than executing the relocation on their own. However, if you're going to consider the possibility for accidents, lost time, and other expenses associated with a DIY relocation, it's more cost-efficient if you hire movers and packers to handle the process for you. After all, the odds of something wrong to happen is unlikely when you get quality moving services.
They Offer Peace Of Mind
There's no question that a household relocation can be stressful due to the plenty of things that can go wrong along the way. Not to mention the emotional and psychological stress of leaving a familiar place for a completely unknown place. Because of these worries, it's best to work with certified movers to transfer the pressure to them.
With them by your side, you'll know you're not alone navigating the details of the entire moving process. They'll be there to guide you throughout the transition and ensure everything will run smoothly until you get settled into your new home.
Conclusion
Indeed, a household move doesn't need to be as stressful and difficult as it is. By hiring a moving company, you'll get a dedicated team of movers who is dedicated to offering the best relocation services. In case you're unsure about working with them, keep the reasons mentioned above in mind so you'll realize the importance of these people in your move.
Top tips for finding the leading new home builder in Queensland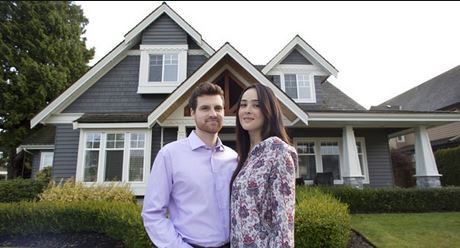 There are several top tips for finding the best new home builder in Queensland. However, finding the right builder might not be as easy as going to the same area on weekends. Instead, it is advisable that you check out the options available online. There are various websites and blogs dedicated to home building, builders and other home enthusiasts. Here are some top tips for finding Queensland's Leading New Home Builder.
What is a home builder?
A home builder does not actually construct homes. Instead, they are responsible for all aspects of the construction process, including the planning, scheduling and budgeting of the project. As you likely already know, a home builder is defined as any individual or company that will be involved in the construction of a residential dwelling. As stated previously, these individuals and companies can include anyone from an actual contractor to a subcontractor. Other different titles that home builders may go by including investor/contractor or residential designer/contractor.
Research what qualities are needed
The first thing you need to do in order to find the best builder is to research what qualities are needed from a new home builder. You need to understand what makes a good builder. Researching this should be done by going through the profiles of various home builders. Find out what makes them stand out from the rest of the builder's profiles and choose one that meets your expectations.
Check out the various services that they offer
Another top tip for finding the best new home builder in Queensland is to check out the various services that they offer. Check out if they have the necessary certifications and whether they deliver quality workmanship. You want to be sure that you will be working with a professional who can deliver great quality as well as affordability.
Consider what features you want for your home
Next, you need to consider the kind of home that you want. Consider what features you want, such as a garden room or a kitchen with ample room for entertaining. This will help you determine what kind of new home builder will fit your needs. You also need to consider factors such as the size of the house. For instance, if you live in a small house, you don't have to worry about the size of the builder.
Make sure they have a reputation for delivering quality workmanship
A good new home builder is one that has a reputation for delivering quality workmanship on time. This is especially important if you are looking at constructing the home yourself. Look for home builders that have good feedback and testimonials so that you can make sure you are dealing with real people and not with builders that just want to make money.
Arrange the financial aspects of your home
You should also look into the different ways you can finance the construction of your new home. Typically, you will have to secure a loan before construction can commence. This means that you will need to research loans and the hard money lenders that offer them. It is also recommended that you compare interest rates offered by different lenders to ensure that you are getting the best rates possible. Once you find a suitable builder, talk to them about the best bridge financing options you have available so that construction can begin immediately.
Ask friends and family for referrals
Another of the top tips for finding the best new home builder in your area is to ask friends and family for referrals. If someone you know has already purchased a house or knows someone who has, it is definitely worth asking about. The people you trust will have the first-hand experience with the builders and will be able to give you their positive opinion as to how well the house was constructed and whether or not they were satisfied with the overall quality of the house.
Of course, the internet is also a great place to find new home builders. Many of these builders have websites such as the one linked above that you can go on to learn more about them and about the homes that they construct. You may even be able to get an idea of how long the construction will take, depending upon the particular home builder. This is definitely a good way to find the best home builder in your area. Still, it is important to remember to make sure that you choose a company that has plenty of references and a history of excellent construction and customer service.
Tip tops for learning how to remove sash windows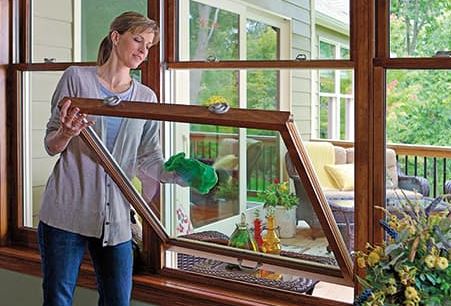 The mechanics of these window openings are actually quite simple. The panel that slides up in front of the other works via hinges or casters. This acts as a door on an outside door. When the sash is opened, it pulls the entire panel outward, allowing the opening to close tightly. This is the only function of the sash; when it is not opened, this means that there is no other option other than to block the opening and trap heat or cold inside the house or building.
Determine which side the sash is attached on
Tip tops for learning how to remove sash windows are not as difficult to install as they may seem. It is generally a pretty straightforward process that just involves making sure the sash windows open and close as they should. The first thing you need to do is determine which side the sash is attached to. If the sash window faces the exterior, you can simply lift it up and move it to the other side. The interior side requires more work because you have to determine how to secure the window on the inside of the frame.
Locate the S-ring on the side of the sash window
For starters, you will have to locate the S-ring on the side of the sash window. Once you have located this ring, it will be necessary to place some very thin S-ring inside the hole so that the sash window won't come apart easily. The S-ring should be positioned on the inside part of the S-ring, next to where the sash attaches to the casing. You would do best to centre the S-ring in the hole rather than to position it outside of it. If you do not position it properly, it could break off inside the hole.
Use a screwdriver to pry out the remaining pieces
Once the S-ring has been installed, use a screwdriver to pry out the remaining pieces of the sash windows. Once this is done, you can separate them by carefully rinsing the sides with rubbing alcohol. It's a good idea to wipe down the inside of the casing as well, because some of the water may get inside and ruin the finish. Once you've done all of this, it's just a matter of attaching the new sash windows.
Remove  the two screws that hold the two pieces
Start by removing the two screws that hold the two pieces of sash windows together. Unhook the two clips that are located on either side of the "U" shaped recess in the middle of the window frame. You will have to unscrew them from their own base, which is found by loosening the nuts attaching them to the sides of the frame. Once you've removed these nuts, pull the sash windows to one side until they are free. These are now available for removal.
Take out the "U" recess in the middle of the frame
Take out the "U" recess in the middle of the frame where the sash window is connected to. You would first look at your sash to identify which part of the window needs to be removed. Then, using an adjustable wrench, start to loosen the nuts attaching the two windows together. Simply work your way around the bottom of the sash window until you have freed the nuts completely.
Remove the bottom piece of the window
Remove the bottom piece of the window casement by slowly and gently pulling it upwards until it is free. Make sure you don't damage the casement bottom. Once it is free, detach the frame from the wall. You can use a level to ensure the frame is level before reattaching it to the wall.
Attach the new frame to the wall
The next step is to attach the new frame to the wall. Again, using an adjustable wrench, start to tighten the nuts that secure the frame to the wall. Keep checking the frame's height to make sure it doesn't touch the floor. Once this is done, you can easily pull out the bottom piece of the casement once again.
In order to avoid damaging the sash windows when doing the previously mentioned tasks, it is  recommended to hire a helper. Click here to learn how to remove a sash window. If you're attempting to remove sash windows by yourself, remember your safety should always come first. Always use the proper tools and techniques. These tips on how to remove sash windows will help you do that.