Are mini dab rigs more portable than bongs? Yes – find out more here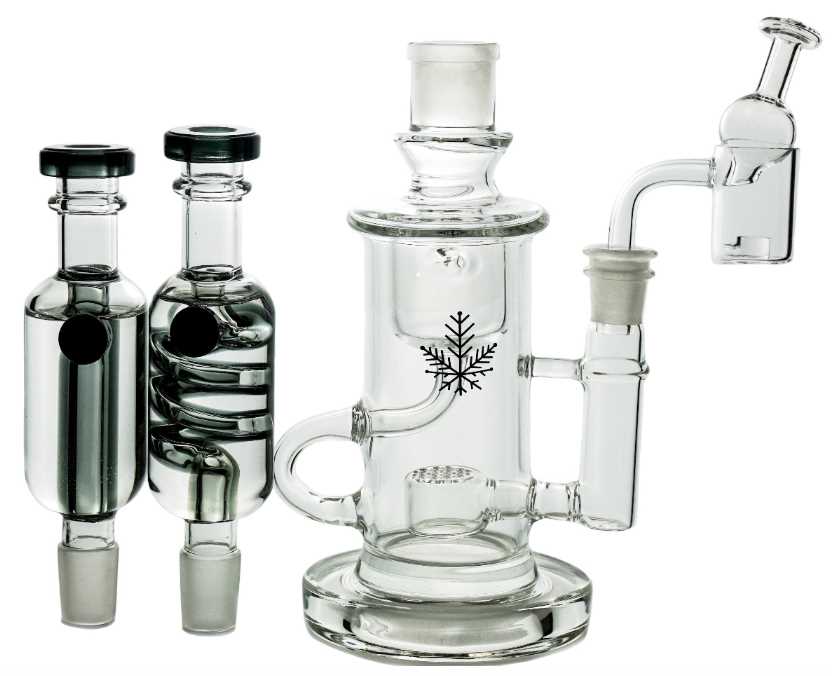 If you are looking to enjoy your favorite strain of cannabis on the go, you may be curious about what forms of consumption are the most portable.
Even if you are the kind of person that swears by enjoying a nice bong rip here and there, there are a lot of key reasons why you should absolutely consider purchasing a mini dab rig over getting a bong.
If you are curious why you should be prioritizing getting a mini dab rig like one of the products from MJ Arsenal, then you have come to the right place.
Let's break down the reasons why mini dab rigs are absolutely more portable than the classic, but often a quite cumbersome bong. Visit The Freeze Pipe to learn more about mini dab rigs.
What is a mini dab rig?
First entering the scene around the year 2000, dab rigs are still considered a relatively new addition to the marijuana market. To be sure, they're not quite as new – and not quite as portable – as something like a mini electronic vape. However, they do offer people tons of flexibility and the chance to enjoy all of their favorite strains without having to purchase expensive new cartridges every few weeks.
To put it simply, dab rigs are designed to allow the user to smoke vaporized concentrated substances. That is quite different from bongs, which of course are designed to allow the user to smoke flowers. So while the two do end up looking quite similar, with a mouthpiece, stem, and at least one chamber, they function quite differently from one another.
Why mini dab rigs are so much more portable
So, now that you understand the basics of what makes a dab rig, let's break down how they are different from bongs in important ways, including their portability.
The potency difference
Perhaps the most important thing that anyone who is considering purchasing their very first mini dab rig should know is that they offer a much more potent product than bongs. Users can enjoy a more flavorful and effective product when using a mini dab rig compared to flowers.
The reason why is because mini dab rigs are so much smaller than your average bong. That means that there is less area for the vapor, smoke, and water to travel through on the way to the user's mouth and lungs. When it comes to these mini dab rigs, less air equals a more pronounced flavor and more potency.
On top of that, the vaporized concentrated "oil" that dab rigs utilize is hyper-concentrated, which means that there are higher levels of THC in the oil compared to flower. On top of that, because the oil is vaporized as opposed to burned and smoked, you do not have to deal with that smokey flavor either.
Far more portable
If you are new to using dab rigs, or have not used one at all before, then you may not really know how much more portable they can be compared to bongs. While some of the most popular bongs on the market are at least a foot or two long in length and also large in diameter at the base, mini dab rigs tend to come in at just 10 inches in height. This means that you can easily place a mini dab rig in your bag and keep it concealed until you want to use it.
When it comes to bongs, they typically come with large – and very recognizable – specialized cases that you will have to carry around in.
Moreover, the oil that you use with the dab rig is much more portable. You will keep it in a tincture, most likely. That means you won't have to deal with anyone potentially smelling the pungent herb that you have to carry around to use a bong.
Less expensive too.
So, not only do mini dab rigs offer more portability and – arguably – a better product, they are also quite inexpensive. Mini dab rigs often cost somewhere around $60. That means that you can enjoy your favorite strains and not have to worry about breaking the bank. The same simply cannot be said about many of the most popular bong brands out there.
Top 5 Jobs For Making It In Your Teens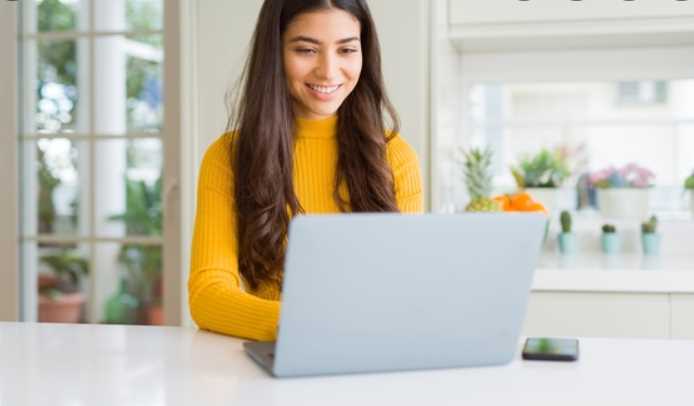 Jobs for teens have turned out to be highly profitable!
The present generation is eying to get self-reliant. Self-reliance is good and profitable from multiple aspects. If you save money right from your teens, you get quite a good opportunity to make your own decisions without relying on your parents. 
So clearly, there are plenty of advantages you have with earning in your teens. In this article, we discuss some of the job ideas for making it in your teens. 
Job Ideas For Making  In Your Teens 
If you have decided to start your job in your teens, here are some of the bright ideas that you could follow to have a great start. Let's discuss them here in this section. 
1. Social Media Influencer
If you have the ability to create original content, you can work as a social media influencer. Moreover, if you have trust, and passion, for some product or service, you can go on to become a social media influencer.
You also need to get good with social media for sure. You need to maintain all your social media platforms. If you find a problem in handling your social media, you could use some social media management software free from RARBG.
The contemporary job has turned out to be recommendation oriented. Buyers look for recommendations. If they see that some celebrity is backing a product, it adds some element of trust and confidence to the particular product and service offering. 
2. Babysit Art/ Music Lessons
A babysitting job has been in huge demand of late. If you have a knack for handling kiddies at home, you have a good opportunity to fill your pockets. Our contemporary society is governed by a nuclear family. 
In a nuclear family, the husband and wife both work at their respective offices. They need somebody to take care of their little baby. For a babysitting job, you need to have three qualities:
Reliability
You need to be reliable and responsible as an individual. These kinds of jobs involve risks because the safety and security of a kid are paramount. You have to devote yourself religiously to your job. Otherwise, you won't be able to do well in this job.
Preparedness
You need to be prepared mentally for this job. If you don't prepare yourself mentally for this kind of job, sorry, it's not your cup of tea. 
Training
It's always good when you get yourself trained for this kind of job. If you have some certification and training, you are a good fit for this job. 
3. Selling Handmade Goods 
Selling handmade goods is a great way to earn a good living when you're a teen. Of late, there has been a good demand for handicrafts.
If you know some art, you can start your own job selling handmade goods. There are certain things that you can sell for a handsome income, and they include Candles, Sweets, Art and prints, bath soaps, and others.  
4. Print On Demand Designs 
Print-on-demand design of T-shirts is a great job idea for teens. There is a good demand in the US market for printed T-Shirts. Printed  T-shirts have become a style statement in the present times. 
You do not need to spend a great deal of money buying the machinery for printing. Some  3d printing with lines creates a style statement for youth. Start your job with your friends to have a great impact. 
5. Tutoring Service
Tutors were indispensable in the past. They are indispensable in the present time. The demand will not dry out in the future. Therefore, tutoring would be a great job for some good income in your teens. 
The tutoring job has always been profitable, and you do not need much training to become a tutor. Presently there is a requirement for a tutor on music and art. 
If you can play jazz guitar or sitar, you can turn out to get a good earning opportunity. 
Start It Small, Make It Big 
To conclude, it can be said that there are earning opportunities galore for you if you wish to do it right in your teens. The five ways discussed above are highly promising to provide you with a good option of earning. What you need is the grit and willpower to start it.
Making Your Own Transfer Stickers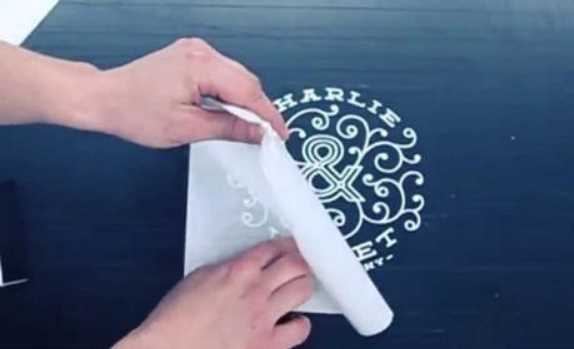 Transfer stickers  and custom booklet printing are a truly unique way to express your personality or brand. They allow amazing and defined images to be placed on high-quality material so that no definition or art gets lost in the printing process.
However, you might be wondering if it's possible for you to print these on your own, or if you can only get a hold of some if you pay for a professional service. Well, good news! You absolutely can make your own transfer stickers, and we want to show you how.
So what are transfer stickers?
Transfer stickers let you have multiple individual elements of a sticker that can be used to create a larger image. Here are the 3 layers on a transfer sticker:
Protective paper the sticker
The vinyl sticker
Protective backing
What sets transfer stickers apart?
Transfer stickers, unlike traditional die-cut or kiss-cut stickers, have no backing on them. Instead, you simply remove the protective layer on the back of the design, stick it to the intended surface, and that's it! No background is needed at all.
What you'll need to make your own transfer stickers
The first thing you need is vinyl decal transfer paper. It is material unique to transfer stickers and is essential when making your own. You can usually find this at your local craft store in just about any color you could want.
Don't worry about getting a vinyl cutter if you're only planning on making a small number of stickers, but if you're looking to make a lot, you may want to consider investing in one.
Steps to make the stickers
Creating your sticker design will be the first step no matter what type of sticker you want. Make sure it is scaled to fit to the proper size of the sticker you want.
Next will be to print it out on specialized paper. Although, it may be a good idea to print it on regular paper as a test before using your more expensive material.
Then you will remove the protective paper and apply the sticker to the desired surface.
Last, remove the backing on the sticker, and you're done! So get out there and share your designs and ideas with everyone through your unique transfer stickers!
Everything You Need to Know About Bjj Finger Tape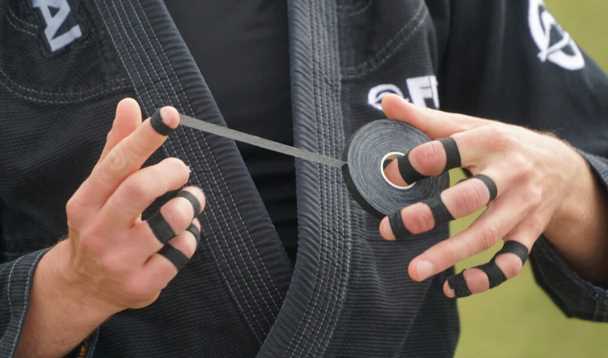 Bjj finger tape is a popular tool for those practicing Brazilian Jiu-Jitsu. It can be purchased in various forms, materials, and types. This article will discuss selecting the best Bjj finger tape for your needs and how to use and apply it once you have your hands on some.
Bjj Finger Tape: What is it?
Bjj finger tape is a form of athletic tape used to protect the fingers and hands of athletes. It is used in martial arts and combat sports, such as jiu jitsu, judo, boxing, and wrestling. Bjj finger tape protects the fingers, knuckles, and wrists. In addition to helping athletes avoid injury during the competition (and training), it can also help improve grip strength or enhance flexibility.
You want your finger tape to be durable, comfortable, easy to apply and remove, easy to clean and store, and affordable. It should also come in various colors to match the clothing you plan on wearing while training.
Finger tape is a must-have for anyone who wants to get the most out of their Bjj training. The Hampton Adams Finger Tape is designed to help you train without sacrificing your fingers, whether you're looking for support and stability or want to ensure your hands are protected from those nasty mat burns.
Our finger tape is made from a soft cotton blend that makes it comfortable on the skin but still strong enough to hold up through your most challenging workouts and training sessions. And when it's time to take off the tape? Just use gentle baby oil or coconut oil on your fingertips and let it do its thing!
Pros and Cons of Bjj Finger Tape
The following are some of the pros and cons of using a Bjj Finger Tape:
Pros:
You won't have to worry about your fingers hurting during training. This can be a big deal, considering how much of the sport involves gripping your opponent.
With finger tape on, you can feel confident that you'll be able to use all the strength in your hands fully.
Cons:
Bjj finger tape takes some time for you to put on and take off, which means that it isn't ideal for short training sessions (or even some long ones).
How to select a Bjj Finger Tape?
We all want to buy the best Bjj Finger Tape, so we must be careful where we purchase it. Buying a Bjj Finger Tape isn't like buying a pair of shoes or an umbrella. It's more important than that. You want the best product at the lowest price.
If you want to buy a Bjj Finger Tape, then do your research! Read reviews online and ask friends who are experts in this field for advice on where to purchase one that is high quality but not too expensive.
When you're in the middle of a grueling sparring match, your focus is on one thing: winning. But if your fingers are bothering you, it can be hard to get that win. That's where Hampton Adams Finger Tape comes in!
Our finger tape is explicitly designed for fighters and martial artists, so it's made with a comfortable and breathable material without sacrificing durability. You can wear it under or over your gloves without it affecting their fit—and since it goes on so smoothly, you won't have to worry about it ripping or fraying while you're using it.
The best part? Hampton Adams Finger Tape will stay put even after it's been washed. So whether you're sweating through a sparring session or just taking off your gloves after practice, rest assured that this tape will still give you the support and protection you need!
How to use Bjj Finger Tape?
Like any other tape, Bjj finger tape can be applied in various methods. The method you choose will depend on whether or not you want to cover the entire finger (with the possible exception of certain parts) or if you're looking to secure a section of skin.
Generally, starting with one side is best, and then using your opposite hand's thumb to guide how long that piece should be. Once both ends are secured, fold over the tape and ensure that it's properly situated before pulling away from each other. This will help prevent wrinkles from forming between layers later during training sessions or competitions!
Finger taping is meant for protection against abrasions when grappling, but there are still risks involved, so make sure when removing your wraps not to do so forcefully! If done too quickly/roughly, this could cause further damage, such as ripping off bits of skin along with them which would make things worse rather than better. Instead, try using something like soap water mix solution – this helps get rid of dirt/sweat without too much pressure on the affected area, making removal easier overall.
For any Bjj practitioner, finger tape is essential to their training. However, it's not just about performance—it's also about safety. Finger injuries can be debilitating, and in the worst cases, they can keep you from training altogether.
Hampton Adams Finger Tape is designed to protect your fingers from injury and help them heal faster when you get hurt. The tape is lightweight and flexible, so it won't get in your way during training or hinder your range of motion. It also doesn't require any unique removal methods or leave residue on your hands after you take it off! Hampton Adams Finger Tape comes in a variety of sizes and colors so that you can find the perfect fit for your fingers and personal style.
In conclusion, Bjj finger tape is an essential item for beginner and seasoned athletes. It is a great tool to add to your training regiment and will keep your fingers strong and healthy while you practice the art of jiu-jitsu. If you want to learn more about this tool or find out how Hampton Adams would fit best with your needs, then feel free to contact us.