An Ultimate Guide To Hiring The Best Divorce Attorney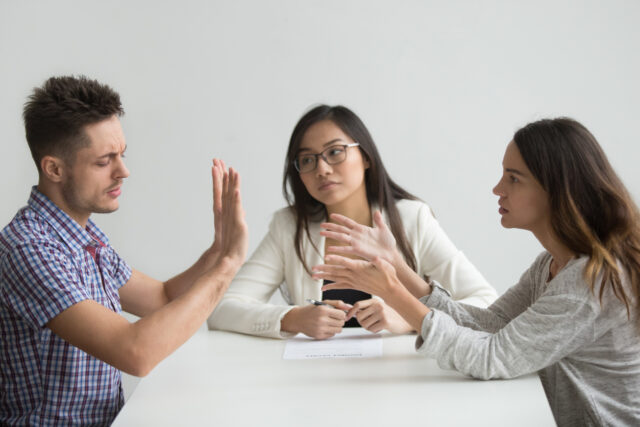 When a person decides to get a divorce, their life may go through some of the most challenging and dreadful times. Due to the intense emotions that frequently accompany the callous divorce process, it may seem like a heavy weight.
Divorce attorneys specialize in managing the entire divorce process from start to finish, assisting in mediating conflicts between opposing parties, and even offering a sympathetic ear when one is feeling stressed or disturbed.
Here is a guide to help you find the best divorce lawyer to assist you with your divorce and make it less complicated and stressful.
Know what you want
The first thing you should do is find the kind of attorney that suits your needs. Let's imagine that child custody is your main area of concern. You can better handle the divorce process and satisfy your needs if you hire a family law attorney. For all other legal matters, the same holds. Verify if the person knows the subject matter of your dispute.
By beginning your search with a clear understanding of what you want, you can narrow your focus and lessen your chances of getting lost or deceived in any way.
Ask for recommendations
Asking friends, relatives, and coworkers for recommendations is one of the first steps you should take while seeking a skilled divorce attorney. These people have probably already sought the assistance of a divorce attorney. Note the names of the divorce attorneys that were suggested to you. From there, you can learn more about each of them.
Verify the attorney's credentials.
Of course, you need to work with a skilled divorce attorney. A bachelor's degree, a passing score on the law school entrance exam, a law degree, and a license to practice law are all requirements for becoming a divorce attorney. It might take six years to complete. So, before hiring a divorce attorney, ensure they are suitably qualified and hold a license that enables them to work in your state.
Verify the lawyer's level of expertise.
When it comes to legal issues, especially divorce law, experience is crucial. This is so because many things are at risk, like child custody or property allocation. Because of this, you should only hire an accomplished attorney familiar with the nuances of divorce law.
You need to learn how long the attorney has been practicing divorce law to ascertain the level of experience the attorney has.
Be aware of the legal fees upfront.
Before you sign any paper, it's crucial to understand the lawyer's fees. Divorce lawyers typically charge a varied amount for their services depending on their level of experience, where they are located, etc. Due to this, some attorneys charge costly legal fees while others provide fair prices. Additionally, some attorneys charge flat or hourly rates. You must hire a divorce attorney you can afford if you don't want to incur unnecessary debt.
Make a decision.
You are at ease with the lawyer since you have done more research on them and are aware of their credentials, degree of expertise, reputation, and costs. Now is the time to choose. Did the attorney make you feel at ease and that you could trust him/her during your initial consultation? Were you satisfied with his/her communication style? Do they provide answers that are easier for you to understand? Did they express interest in you and your situation? The attorney is the best option for you if you answered "yes" to these questions. You can hire the attorney.
Find a Compassionate and Knowledgeable DUI Lawyer in Salt Lake City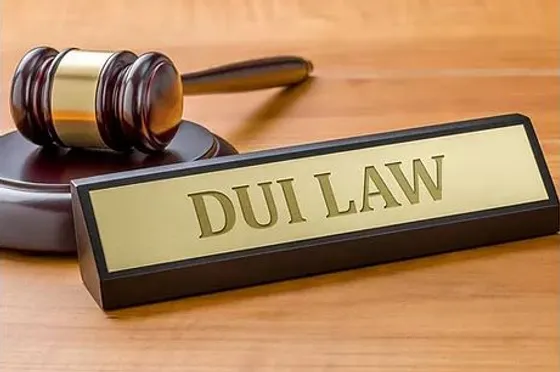 When it comes to facing a DUI charge, having the right kind of legal support can make all the difference.
Whether you have been accused of driving under the influence or are looking to mitigate existing charges against you, finding a qualified and experienced DUI lawyer in Salt Lake City is paramount.
With so many lawyers claiming expertise in these types of cases, it can be difficult to make sure that yours will provide compassionate counsel with knowledgeable results.
In this blog post, we're going to discuss what sets apart a great law office from an average one when it comes to securing successful outcomes for DUI offenders.
We'll go over questions you should ask potential attorneys as well as how to know if they really understand Utah's unique laws regarding DUIs and their associated consequences.
What to Look for When Selecting a DUI Lawyer in Salt Lake City
If you've been charged with a DUI in Salt Lake City, you'll want to make sure you have the best possible representation in court. But with so many lawyers out there, how do you know which one to choose?
The first thing to look for is experience. You want a lawyer who has handled plenty of DUI cases and knows the ins and outs of the legal system.
You should also consider their track record—in what percentage of their cases have they won or had reduced charges?
Finally, don't forget about the personal connection. You want a lawyer who you feel comfortable with and can trust to fight for your rights.
By keeping these factors in mind, you can find the right DUI lawyer to help you navigate this difficult situation.
How to Research Your Options for DUI Lawyers in the Area
If you find yourself facing a charge of driving under the influence (DUI), it's crucial to hire a competent lawyer to defend your case. However, not all attorneys are created equal.
With so many options available, how do you know which DUI lawyers in your area are best suited for your case? One of the most effective ways is to do your research. Start by looking online and reading reviews from past clients.
You can also check with your local bar association to see if the lawyers you're considering have a good reputation. The key is to be thorough and to choose a DUI lawyer who is experienced and knowledgeable in handling cases like yours..
Benefits of Working with a Compassionate and Knowledgeable DUI Lawyer
Getting a DUI charge can be a terrifying experience, and the legal system can be complex and difficult to navigate. That's where having a compassionate and knowledgeable DUI lawyer can provide invaluable assistance.
A skilled attorney can not only help guide you through the legal process but also provide much-needed support during what can be an emotionally trying time. They can help you understand your rights, negotiate on your behalf with prosecutors, and work to minimize any potential penalties.
Moreover, their expertise and understanding of the law can ensure that your case is handled skillfully and efficiently, giving you peace of mind and the best possible outcome.
Having a compassionate and knowledgeable DUI lawyer by your side can make all the difference in a trying legal situation.
Understanding the Cost of Legal Representation from a Utah DUI Lawyer
The cost of legal representation from a Utah DUI lawyer can be a source of concern for anyone facing a DUI charge. It's important to understand the factors that go into determining the cost, so you can make an informed decision about your legal representation.
A lawyer's experience, expertise, and track record of success are all important factors to consider when choosing representation. Additionally, the complexity of your case and the amount of time and resources required to build a strong defense will impact the overall cost.
While the cost of representation may seem daunting, keep in mind that hiring a skilled and experienced DUI lawyer can ultimately save you significant time, money, and stress in the long run.
Preparing for Your First Meeting with Your Salt Lake City DUI Lawyer
If you've been charged with driving under the influence in Salt Lake City, hiring a DUI lawyer is a crucial step in protecting your rights and minimizing the potential consequences.
However, meeting with a lawyer for the first time can be intimidating. Don't let nerves get the best of you; preparation is key.
Before your initial meeting, gather any documentation related to your case, including police reports and breathalyzer results.
Be honest with your lawyer about the details of your arrest and any prior criminal history. Remember that your lawyer's job is to advocate for you, so it's important to establish a strong and honest relationship from the start.
With a little bit of preparation and a willingness to work with your lawyer, you can feel more confident and secure as you navigate the legal process.
Choosing the right DUI lawyer in Salt Lake City is an important decision that can make all the difference in your case. With careful planning and the assistance of a qualified professional, you can overcome this difficult circumstance successfully.
How Can You Report Workplace Harassment Incidents in Las Vegas?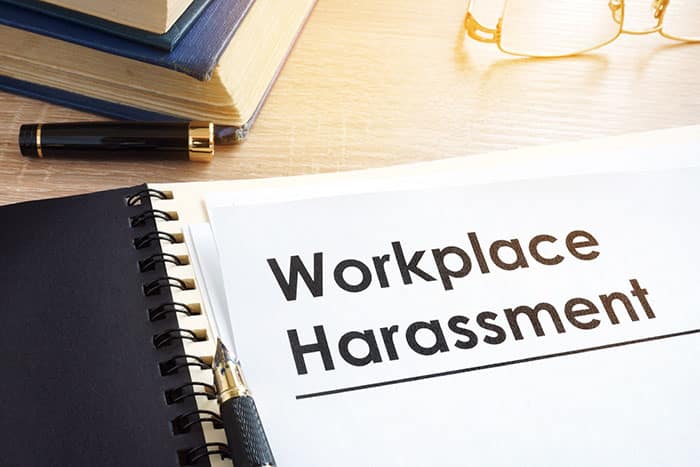 Workplace harassment is a general term that may include several actions such as:
Verbal abuse
Bullying
Work shaming
Physical/sexual assault
Covert microaggressions.
It is imperative to respond when you have personally encountered workplace harassment or witnessed it happening.
Recognize that if you have experienced harassment, it is probable that others have faced similarly unacceptable behavior before and may continue to do so unless addressed promptly.
Therefore, it is essential to contact Ace Legal Group, an employment law firm in Las Vegas, immediately to address and resolve workplace harassment issues.
Small business owners who experience workplace harassment confront much more significant difficulties.
What if the owner of the company is harassing you?
What if the department handling your claim is not human resources?
It is difficult to pursue justice in this circumstance. In Las Vegas, reporting workplace harassment is essential to ensure a safe and respectful work environment.
Employees can begin by following their company's established procedures for reporting incidents.
How can the work culture be fixed?
There are many toxic environments, even though no one should have to deal with harassment at work. This is why a project called as Workplace Harassment Ends Now, or WHEN, was established. You have the power to lead change in the workplace.
Do you wish to foster a more civil workplace? You must first sign a Pledge of Commitment to show you are dedicated to establishing respectful, harassment-free workplaces for future generations.
Tell your employer about Project WHEN if you know that things at work must change. There are several methods for businesses to become engaged, from facilitated meetings to start the conversation about what is not working to the WHEN Organizational Certification, which leads employers through a comprehensive process to build respectful workplaces for everyone.
Your company can also use the Employee Culture Pulse Survey to evaluate the office environment and the success of your harassment-reduction initiatives. To help your business address areas for improvement, Project WHEN will assess the findings and give data that can be used.
You might be interested in the WHEN Professional Certification if you are passionate about bringing about change at work. The information, credibility, and resources needed to impact change within their firm will be provided to students who complete the online certification courses.
Seeking legal counsel is another avenue for those facing harassment. Remember, taking action against workplace harassment is crucial for your well-being and the integrity of the workplace.
What To Do If Your Child Sustains A Birth Injury?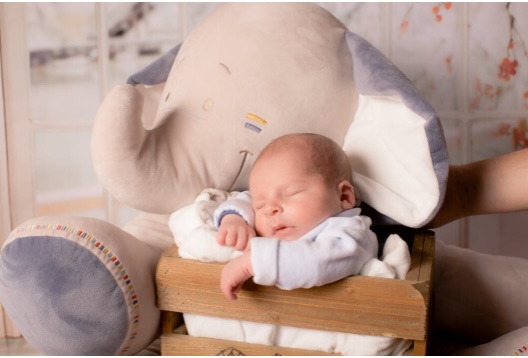 Welcoming a new member to the family is a joyous occasion for every parent. However, birth injuries can transform this jubilant occasion into a nightmare for everyone.
Data shows that merely 0.7% of American newborns experience birth injuries, i.e., damages to the child's nerves and other body parts during labor. This distressing experience can harm the baby's growth and development if undiagnosed and untreated. So, how should parents address the issue?
If your child sustained a birth injury, here's what you know and do:
Understand what birth injuries are
Understand the difference between birth defects and birth injuries. Birth defects, like having a cleft lip, happen because of a pregnant person's negligent actions or uncontrollable environmental factors. For instance, smoking and drinking during pregnancy can result in a birth defect. Birth injuries happen because of some complications during the delivery process.
But if a doctor uses excessive force on the child, it may harm the baby by causing nerve/muscle damage or other serious ailments. This is an injury. Delayed birth and oxygen deprivation during delivery also account for birth injuries.
Talk to a medical malpractice attorney
If your baby has sustained a birth injury because of a healthcare practitioner's negligence, you are within your rights to pursue legal action. Contact an experienced birth injury attorney to claim compensation for your child's treatment.
A birth injury lawyer will help you gather evidence to strengthen your case and hold the negligent party accountable for injuring your newborn. Common birth injury cases involve claims related to Erb's palsy, cerebral palsy, and other injuries.
Look into different treatment options
Responsible healthcare professionals can develop a personalized treatment plan for your kid's proper treatment and rehabilitation. You should involve relevant specialists, your baby's pediatrician, and the doctor who diagnosed the birth injury in this process. This treatment plan may include meds, physical therapy, surgeries, and other interventions to help your child overcome their disabilities.
Look into your state's early intervention program for babies with developmental problems. Talk to your lawyer to learn if your child qualifies for these services. Also, don't forget about creating a life care plan for your kid by considering their future medical expenses.
Gather evidence of the birth injury
Gather evidence of your child's birth injury. You must get expert medical opinions from doctors skilled in birth injury cases. Get statements from witnesses who were present during the childbirth. Collect any photos and videos taken during the labor and delivery process.
Gathering enough evidence can help you build a strong case. Don't forget about compiling all the medical records about your child's growth and well-being.
Keep your child's medical records
You must get all the necessary pregnancy, labor, and delivery records, including prenatal care, ultrasounds, monitoring charts, and the delivery process. Keep records of your kid's treatment, rehabilitation, and developmental process. Document your newborn's injuries properly by taking pics of any scars on the child's body, keeping track of their weight gain/loss, and recording the changes in their behavior. These records will show that your claims about medical malpractice were true!
Get a Certificate of Merit quickly
Besides a birth injury lawyer, you would need a different doctor as well to help you build up a strong case against the guilty party. Another healthcare practitioner must examine your child and proclaim that the child sustained a birth injury because of malpractice. Then that doctor would issue a Certificate of Merit to you, which you can use as proof. Make sure a qualified and experienced doctor issues this certificate.
Assess financial and future needs
Caring for a child who has sustained a birth injury can be expensive. It's already quite costly to have a kid in this economy; the birth of a child can cost $13,000 to $14,000 without insurance. Imagine caring for a child after the newborn has sustained a birth injury.
Develop a financial plan that includes the kid's medical expenses and your unpaid time off from work. Assess the long-term financial impact of the injury on your child's care, education, and quality of life. Work with financial advisors to plan the kid's future and put the settlement money to good use.
Talk to other parents for guidance
Many parents have to watch their kids suffer from birth injuries. You should contact these parents and learn from their experiences. It's easier to cope with a problem when talking to someone who is also going through the same situation. They can also find the right resources for your newborn's treatment and rehabilitation. Search online to find support groups for parents whose children are the victims of birth injuries. Connect with such parents by using social media as well.
Familiarize yourself with the injury
Dealing with a birth injury can be emotionally challenging. That's why you need to seek support from family, friends, or support groups to help cope with the situation. Talk to therapists, psychologists, and social workers about your plight so they may help you deal with this distressing situation.
Most importantly, learn about your baby's birth injury. Ask medical workers about how this injury will affect your child and what abnormalities to expect during the kid's developmental journey. Learning about your kid's condition will help you cope with the birth injury.
Conclusion
Birth injuries can be an overwhelming experience for your family. You should take legal action against the guilty party responsible for your child's injuries by following the guidelines mentioned above. It means hiring a birth injury lawyer, gathering the necessary evidence, and filing a medical malpractice suit. Furthermore, evaluate your financial needs and the cost of your child's treatment and rehabilitation. Talk to other parents going through the same situation and learn about your newborn's birth injury too.