Advantages of Owning a Pet Fish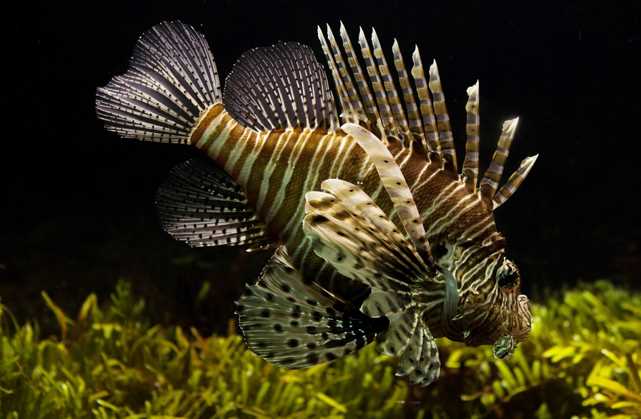 Have you ever sat still and stared into an aquarium? There is something so peaceful about watching the fish gracefully swim from one end to another. For a minute, you wish for the power to transform into one.
It is interesting to note that pet fish come in at number 3 on pet ownership statistics. Over 11.8 million households have freshwater fish as a pet in the US. Dogs take up the top position at 69 million, and second is cats at 45.3 million.
So, why should you consider joining the list of pet fish owners? Well, there are many advantages, as we will share below.
1.   Low Maintenance
Pets can be relatively demanding when it comes to maintenance. You must consider factors like housing, food, health care, and much more. Think about how much work goes into owning a family dog.
You don't need much space to have an aquarium. Take the example of the Penn Plax Prism Nano Desktop Aquarium Kit. The size is 7 x 9 x 19 inches. The tiny size means it can fit in small spaces, including your desktop or dresser surface. You can't compare this with the size of a kennel.
Anytime you travel, you must find someone to watch over the dog. The person will be in charge of feeding, entertaining, and ensuring the dog is safe.
Let's not even go into the anxiety the animal may develop due to separation. We are in no way bashing the lovable family pooch. But, they do come with their own set of unique challenges. If you think about it, there isn't much difference between having a dog and a child.
With pet fish, there isn't too much to worry about. It is easy to find aquarium essentials in online pet supplies stores. The same stores stock an assortment of fish supplies like fish feed and fish medications.
You will also find everything you need to keep the aquarium or pond clean. Products like Tetra Pond Water Clarifier clump contaminants, thus making them easy to remove.
So what happens when you have to travel overnight or for some days? Well, unlike the case of the dog that needs walking and cleaning up after, fish do not have such stress. You could ask your neighbors to pop in to feed the fish at least once a day. That should take, at most, ten minutes of their time.
2.    Mental Benefits of Having Pet Fish
Go back to our introduction for a minute. We talked about the peace and tranquility you get when watching the fish in the aquarium. Unlike other pets, the only sound you will hear is the air filter doing its job of cleaning the aquarium.
Fish are silent and a good case study of creatures that know how to mind their own business. They are not needy or require constant attention.
Good luck trying to relax with the cat or dog nearby. They will, in one way or another, demand your attention.
So, what happens when you enter a calm state? One of the biggest beneficiaries is your mental health. Such a simple act of staring at the fish can relieve stress. Yet, we all know stress contributes to several health implications. Insomnia, high blood pressure, elevated heart rates, anxiety, and depression, are some of them.
There is even research to show a connection between the impact of aquariums and Alzheimer's patients. A study found that patients would display less disruptive behavior and eat better after staring at brightly-colored fish.
Food intake increased by up to 21% after introducing fish tanks to the nursing home. The variability in the fish movements within the aquarium was stimulating enough to keep the patient's attention.
The pet fish provided a simple, effective solution. It would be hard to compare how much the institutions would have used for medication or other therapeutic interventions to achieve the same results.
3.   Impact of Pet Fish on Children
If you have kids within the home, consider getting some pet fish. There are multiple benefits for the children. Like adults, the mental health benefits of pet fish apply to kids.
You can also use the fish as an invaluable learning tool. Expect a lot of questions from the kids about the fish. It is a clear indication that these tiny creatures can arouse curiosity and a willingness to learn. This will have a significant impact on your kids' cognitive development.
It is interesting how many subjects you can cover with one aquarium and a few fish. We are talking about zoology, biology, environmental science, and even chemistry.
Giving the kids the responsibility of taking care of the fish improves emotional and social skills. The respect for living creatures and nature will apply to all areas of their lives.
Like in the case of Alzheimer's patients, being around fish can relax the kids. The calming action of the swimming fish can work wonders on an anxious child.
It is not uncommon to find aquariums in dentist offices. Have you ever asked yourself why? The answer is quite simple. Staring at fish while waiting for your appointment will calm you down. You can, for a minute, drown out the sound of the annoying dentist's drill that always manages to inspire such fear. The kids will focus on the aquarium instead of getting anxious.
Research draws linkages between pet fish and managing disruptive behavior in children. It has been beneficial when dealing with developmental issues and sensory disorders. These include ADHD and autistic patients.
Final Thoughts
We have shared three solid arguments for the advantages of fish as pets. They are easy to maintain and do not take up too much space.
Fish have tons of mental health benefits for both adults and children. Their tranquil nature can reduce stress and anxiety. Indeed there is research on autistic kids and Alzheimer's patients to support this.
Aquariums are also a fantastic educational resource for kids. On top of that, allowing them to take care of the pet fish breeds a sense of responsibility. They learn to care for the environment and living creatures from an early age.
Are you interested in getting pet fish now? If yes, you can find everything in the online pet stores. We can bet you will love everything about them.
Why Bravecto is the Ultimate Flea and Tick Solution for Dogs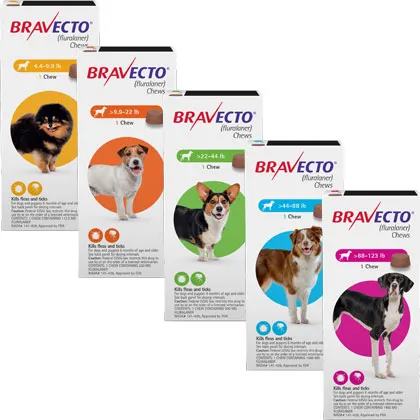 Ah, the joys of pet ownership! The unwavering loyalty, the adorable antics, and…the fleas and ticks? If you're a dog owner, you know that even a single flea bite is one too many.
Watching your beloved canine companion frantically scratch is a sight no pet parent wants to see. Bravecto is a game-changing chewable tablet designed to combat these pesky parasites with speed and efficiency.
Key Points:
Bravecto is effective against fleas and ticks in just 2 hours.
One tablet offers 12 weeks of protection.
Active ingredient Fluralaner disrupts parasite nervous systems.
Suitable for dogs of all sizes with color-coded dosages.
Tasty, meaty flavor ensures easy administration.
Always consult a veterinarian before starting Bravecto.
Few side effects reported, but always monitor your pet.
Bravecto also combats certain worms in pets.
Purchase with confidence from World Pet Express for best deals.
Why Bravecto Stands Out
Every dog owner's priority is their pet's well-being, and ensuring they're free from external parasites is a huge part of that. Bravecto is a prescription medication, known not just for its efficacy, but also its quick action.
The key component that powers this chewable tablet is Fluralaner. This active parasiticide disrupts the nervous system of fleas and ticks, overexciting them to their demise.
And the burning question – how fast does Bravecto spring into action? Remarkably, within a mere 2 hours of administration, fleas begin their rapid descent into oblivion. But Bravecto isn't just about fleas. It's a thorough soldier, eliminating a broad spectrum of ticks too – from the American dog ticks to the elusive lone star ticks.
What sets Bravecto apart even further is its prolonged effect. One tablet offers protection for up to 12 weeks, translating to roughly 7 chewables annually. Plus, with a meaty, savory flavor, even the most finicky dogs look forward to their monthly treat. No more chasing around or using trickery to administer medication!
Battling Fleas and Vanquishing Ticks
While the sight of a flea-infested dog frantically scratching can be heartbreaking, ticks often work in stealth. These bloodsuckers latch onto your dog, often going unnoticed until they're engorged with blood. Not only is the sight of a blood-filled tick unsettling, but these parasites can also transmit numerous diseases.
But with Bravecto in your arsenal, these trespassing parasites don't stand a chance. And for those wondering if Bravecto handles worms – yes, it declares war on those too!
Using Bravecto: Dos and Don'ts
It's essential to select the right dosage based on your dog's weight. The Bravecto chewable range caters to all, from petite pooches weighing 4.4-9.9 lb to the big boys at 88.0-123.0+ lb. The varied dosage strengths are color-coded, making selection hassle-free.
However, a few words of caution:
Stick to the Dosage:One chewable per month is the golden rule. Going overboard won't amplify results.
Health History:If your furry friend has had seizures or neurological issues in the past, it's vital to inform the veterinarian before starting Bravecto.
Expiry Matters: Always check the expiration date. An expired medication might not provide the protection your pet needs.
Interactions and Side Effects
As of now, no known drug interactions exist between Bravecto and other pet prescriptions. However, keeping your veterinarian in the loop about all medications your pet is on is always a wise move.
While Bravecto's side effects are rare, they can occur. Some dogs might experience issues like vomiting, diarrhea, or lethargy. If these or any other unusual symptoms appear, it's best to consult with a veterinarian about alternative treatments.
Bottom Line
In the battle against fleas, ticks, and other unwelcome guests, Bravecto is the trusted ally every dog owner should have. Easy to administer and incredibly effective, it ensures that your dog remains happy, healthy, and itch-free.
For those looking to secure this stellar medication, World Pet Express promises the best deals online. After all, every dog deserves the best, and Bravecto is precisely that.
For more information, visit Pet Medication
Easy Window Access for Your Pets: Top Pet Door Options for Windows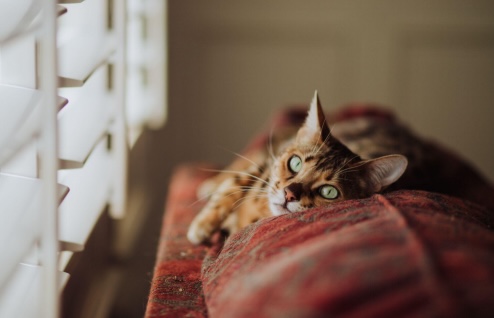 What could be better than a safe, secure yet super convenient pet door for windows for the little furry babies? A suitable pet door will keep the pooch safe and easy to access. If your pet can open the doors by themselves, it becomes super convenient and easy for the pet parents to lay back and relax. With many options for pet doors, it isn't very safe to find the one that will suit the pet's needs and also be suitable for the pet parents.
Types of Pet Doors
Pet doors can be mounted on various types of windows, walls, or sliding doors. When choosing the right one, it is vital to consider plenty of factors. Adding a pet door into your space could mean modifying the space to make it secure for the pets.
Window Mounted
There exist several types of pet door for windows. But primarily, they are of three types – one to fit the sash windows, one to fit the sliding windows, and the third variant to fit both types of windows. The easiest way to install a window-mounted pet door is to simply replace one of the panes from the existing windows and fit in the pet door in its place. But, if it is not that convenient to work with the glass at home, opting for professionals is always better (and also advisable).
This can sometimes be a problem in rented homes and if such is the situation, a back-and-forth window-mounted door could be a suitable option. In this case, there is no need for a window pane replacement. Instead, it will just fit on top of the window without alteration. Each of these window-mounted pet doors comes with a locking cover – which means the owners can either leave it open for the pets to operate it by themselves, or they could close and secure it permanently.
Alternatives to Windows
Though pet doors for windows are a great option, there are other pet doors available on the market. Here are the major ones:
Door Mounted
This one is the classic gateway type – the one that has been used for ages and is the easiest to use. This variant features innumerable models- some with two or three flaps and some even with a bit of extra insulation. Just a simple flap and the pet can push it to either make an entry or exit. Though it is simple to use, this model can be quite pricey if wrongly used and damaged.
Wall Mounted
If you don't want to add on even a speck of construction in your space, this is perhaps the go-to option. You can place it even in the neglected and not-so-prominent areas of the house and not spoil the look of the doors and windows of the home. It is also a perfect choice for areas like house garages – if your pet has equal access to them. With just a small wall drilled hole, this one can be fixed. One pro tip – never mess with this type of DIY project because you need professionals to place this one.
Electronic
This is the new generation smart pet door for windows option. This is the safest option to restrict the unwanted movement of pets and prevent any intrusions that could hamper the privacy and safety of the pets. Since the entire process of opening and closing these doors will be automated, the pets can't voluntarily do much here. It is possible even to set timers and program the door functioning in other ways.
Conclusion
Choosing the best pet door for windows can sometimes be tricky. Certain factors play gigantic roles in determining the best ones. The size being the first one, it is always the primary one for consideration. The door should be larger than the body size and surface area of the pet. Material is the second concern and Vinyl flaps are the wisest ones to go with because they cannot cause any accident to your pet.
Give Fido Freedom: The Ultimate Dog Door for Your Furry Friend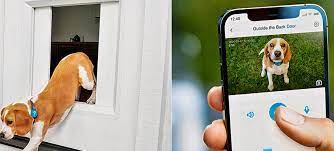 As a pet owner, you understand the importance of giving your furry friend the freedom to come and go as they, please. That's where a reliable and secure dog door for doors comes in. With the Hale Pet Door™, you can provide your beloved canine companion with the ultimate freedom while ensuring their safety and your peace of mind. We will explore the features and benefits of the Hale Pet Door's door model, which is designed to fit perfectly in various types of doors and accommodate pets of all sizes.
Get a Door Pet Door and Quit Being Your Doggie's Doorman
Hale Pet Door offers a range of exceptional dog doors, and their door model is a top-selling option that is incredibly easy to install. Whether you have wood doors, metal doors, hollow core doors, raised panel doors, or even French doors, the Door Pet Door is a perfect fit. This versatile dog door allows your furry friend to move freely between indoors and outdoors without constantly relying on you to open the door for them.
One of the critical priorities of Hale Pet Door is to provide superior quality, energy efficiency, safety, and security. All their door dog doors are highly rated for insulation and sealing, offering protection against wind, dust, and insects. To further enhance its functionality, the door model offers an optional "rain cap" that attaches to the top edge of the outside frame. This innovative feature protects against water intrusion, making it the first in the pet door market.
Hale Pet Door – Door Model
The Hale Pet Door's door model is the ideal solution for granting your dog or cat the freedom they deserve. These door pet doors offer a seamless fit for any door, ensuring convenience for both you and your pet. Hale Pet Door is renowned for its commitment to quality and expertise, guaranteeing a top-notch product that meets industry standards.
Installing a door dog door or door cat door eliminates the need to be present to let your pet outside or call them back in. Your furry companion can now independently go in and out of your home as they please, regardless of the time of day or weather conditions.
Door Model v. Other Models
While the door model remains one of Hale Pet Door's bestsellers, they also offer other model options, such as wall and screen models, to cater to different installation requirements. However, for most homeowners, the door model is the preferred choice, especially when the goal is to provide direct access to a secure backyard.
Unlike installing a pet door through a wall, which involves considering structural elements, electrical, and water lines, installing a pet door in a door is a much simpler process requiring less planning. Moreover, choosing the door model eliminates the risk of striking utility lines during installation.
Give Your Dog Their Freedom
With Hale Pet Door's exceptional door model, you can be confident in receiving a high-quality product backed by an unparalleled warranty. The pet door ensures the freedom your dog deserves while maintaining the security of your home. Investing in a Hale Pet Door gives your furry friend the opportunity to enjoy the outdoors whenever they please, and you'll appreciate the convenience it brings to your daily routine.
Conclusion
A dog door for doors, particularly the Hale Pet Door's door model, offers the ultimate solution for granting your four-legged companion the freedom they crave. With its easy installation, exceptional quality, and customizable options, the door model pet door is the perfect addition to any home. Experience the joy of seeing your furry friend enjoy the great outdoors while enjoying the peace of mind that comes from knowing your home's security is never compromised.