A Quick Guide to Heavy Machinery Maintenance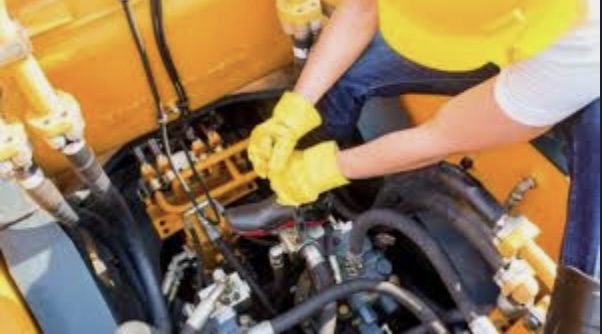 In 2021 and 2022, 123 workers were killed in workplace-related accidents. Heavy machinery workers face extreme risks to their safety. It is too easy to be the next fatality statistic without proper heavy machinery maintenance.
A proper heavy machinery maintenance routine can prevent life-threatening troubles in the workplace. So, how can you make sure your heavy machinery is safe to use on a day-to-day basis?
Keep reading our guide to help keep your heavy machinery in good condition.
Assessing Machinery Conditions
Look for obvious signs of deterioration, such as dirt, oil, fuel leaks, broken parts, and any objects blocking the machine's movement. Also, listen to unusual noises and pay attention to any strong odors.
Next, check all system levels, such as oil, fuel, and coolant. Do not overlook critical safety components like brakes, steering, and emergency shut-off switches.
For more critical machine components, use specific diagnostics to assess the condition. If any maintenance is required, adhere to the manufacturer's outlined maintenance procedures.
Preventative Maintenance
Preventive maintenance is key to maintaining heavy machinery in efficient condition. It involves regular inspections, repairs, and lubrication work.
You should do this to extend the working life of the machinery and improve its performance. It is essential to regularly check the machine for any visible defects and make the necessary repairs promptly to prevent future damage.
The mechanical parts' lubrication must be done daily to reduce wear and tear on moving parts. To avoid dirt build-ups, you must replace filters according to the manufacturer's guidelines.
All nuts and bolts must be tight as needed. Scheduling preventative maintenance and inspections for belts, hoses, and coolant can help prevent costly repairs down the road.
Scheduling Regular Inspection
Regular inspection is key to keeping heavy machinery running efficiently and effectively. It is best to ensure all parts remain in working order.
You can identify defects before they become significant issues. Understanding what needs to be checked and how frequently you should schedule maintenance is critical.
Some periodic checks may need to be done daily, weekly or monthly, depending on the amount of use and severity of the environment. Generally, it is advised to inspect heavy machines as frequently as possible.
This is to increase the lifespan of the machinery. Regular inspection can extend heavy machinery's working life and avoid costly breakdowns.
Proper Storing of Equipment to Last Longer
Proper storage of heavy machinery is key to its maintenance and longevity. Be sure to look for a flat and level area that is clear of unnecessary debris and out of direct sunlight to form a storage area.
Inadequate storage can lead to damage or even total loss of equipment integrity. It is also important to be prepared for inclement weather and provide shelter for the machinery to prevent excessive rust and wear.
Additionally, be sure to store any loose nuts and bolts in a secure container as well as lubricants, oils, and fuel tanks emptied and or secured properly. Oil and lubrication are essential during long term equipment storage.
Troubleshooting Techniques for Common Issues
Before checking the machinery, it is important to review any possible hazardous areas on or near it. Ensure that all safety components are in good working order.
This can include cutting off all electrical and motor energy sources. Also, check any exposed switches or connections. Once the machine is powered, maintenance personnel can use troubleshooting techniques. Proceed with checking internal machine components.
Listen and feel for unusual vibrations, and inspect all wiring and any other physical indicators of issues. Ensure that all necessary fluids are filled. Examine visible signs of wear or damage along the tracks or in the drive components.
If an element appears damaged or worn, You should replace it as soon as possible. Additionally, regularly check and adjust the machinery's components, such as belts and hoses.
Troubleshooting enables heavy machinery issues to be identified quickly, resulting in improved machine performance.
Repair and Replacement
Repairing old machinery should be done in-house by qualified personnel to ensure safety. You should regularly inspect all parts for damage.
Any components that appear worn out or broken should be replaced immediately. It is also essential to check the lubrication regularly and for any electrical problems.
Additionally, You should do necessary repairs as soon as possible to reduce the chance of something breaking down while in use. Replacement of parts should only be done when required and approved by a qualified professional.
This will help to ensure the dependability and longevity of the machinery. Taking the time to maintain heavy machinery is vital for completing a project.
Regular Filtration Maintenance
Filters are a vital component in any hydraulic machine that must be regularly replaced or serviced according to specifications. Initially, You should remove the old filters from the system and install new ones.
Cleaning the filter housing and interior to avoid blockages or clogs keeps a piece of clean machinery. Also, check that all o-rings, fittings, and seals are in place.
Always use quality lubricants according to instructions and check filters after every 50 hours of operation. Regularly inspecting the hoses and pumps for any signs of wear and tear is a great maintenance tip.
Follow Ground Rules for Safety
Before operating heavy machinery, you must establish safety ground rules. This includes being aware of the potential dangers and having the appropriate safety equipment available.
All personnel operating the machinery should be trained adequately. Be sure to follow good housekeeping, use lockout/Tagout procedures, and be mindful of specific warehouse regulations.
Additionally, you must check all machinery for proper operation. You must immediately address any faults to ensure the continued safety of the process.
Furthermore, personnel must wear safety gear such as goggles, hard hats, and other protective equipment to ensure their safety. Following these guidelines ensure that maintenance is handled efficiently and safely.
Learn Heavy Machinery Maintenance
Maintaining heavy machinery is an essential part of any business. It ensures the safety and accuracy of your performance in your operation.
Rely on the experts to help you develop a schedule and implement maintenance activities. Protect your equipment investments now!
For other exciting reads, explore the rest of the site!
Customize with Patches, Velcro, Keychains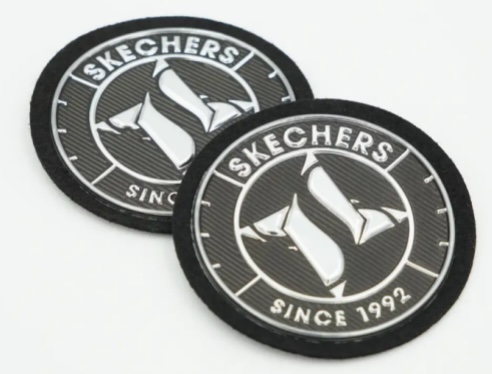 Introduction:
Embroidery patches, velcro for patches, and pretty keychains have become increasingly popular in recent years. These versatile accessories offer individuals the opportunity to express their unique style and personality. In this article, we will explore the art of custom embroidery patches, the functionality of velcro for patches, and how pretty keychains can enhance your accessories. Whether you are looking to personalize your clothing, bags, or other items, this guide will provide valuable insights into creating a cohesive and fashionable look.
The Art of Embroidery Patches: Unlocking Customization Possibilities
Embroidery patches are a timeless form of personal expression. They are meticulously crafted using colorful threads, resulting in intricate designs that can be attached to various surfaces. Custom embroidery patches allow individuals to showcase their interests, hobbies, or affiliations. From sports team logos to band emblems, the options are limitless. The key to creating a standout patch is attention to detail and choosing the right combination of colors, shapes, and textures.
Velcro for Patches: The Versatile Attachment Solution
Velcro has revolutionized the way patches are attached and removed. The hook-and-loop fastening system provides a secure and reliable method for affixing patches to clothing, bags, or hats. The convenience of velcro allows for easy customization and repositioning without the need for sewing or ironing. This flexibility makes velcro patches an excellent choice for those who frequently switch or rotate their patches. Additionally, velcro-backed patches enable effortless swapping between different designs, allowing you to adapt your style to various occasions.
Pretty Keychains: Adding Style and Personality to Your Accessories
Keychains have evolved from simple functional items to stylish accessories. Pretty keychains can enhance the look of your keys, bags, or even serve as decorative zipper pulls. They come in a variety of shapes, materials, and designs, allowing you to choose one that reflects your personality or matches your overall style. Whether you prefer cute and whimsical keychains or elegant and sophisticated ones, they serve as small but impactful fashion statements.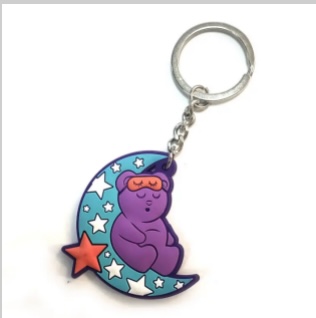 Custom Embroidery Patches: How to Design Your Own Unique Patch
Creating your own custom embroidery patch is an exciting process. Start by brainstorming ideas and sketching your desired design. Consider elements such as colors, shapes, and any text or symbols you want to incorporate. Once you have a clear vision, consult with a professional embroidery service or use online tools to digitize your design. Select high-quality threads and fabrics to ensure the durability and visual appeal of your patch. Finally, choose the appropriate size for your intended application, whether it's a small badge or a larger statement piece.
Choosing the Perfect Combination: Matching Patches, Velcro, and Keychains for a Cohesive Look
To achieve a cohesive and fashionable look, it's important to consider the combination of embroidery patches, velcro, and keychains. Select patches that complement the colors and style of your clothing or accessories. Pair velcro-backed patches with velcro-friendly surfaces to maximize convenience and versatility. When choosing pretty keychains, opt for designs that harmonize with the overall aesthetic and color scheme. Experiment with different combinations to create a personalized and visually appealing ensemble.
Conclusion:
Embroidery patches custom, velcro for patches, and pretty keychains offer endless possibilities for personalization and style expression. By harnessing the art of custom embroidery, utilizing the functionality of velcro, and incorporating pretty keychains into your accessories, you can create a unique and fashionable look. Whether you're showcasing your interests, adding flair to your wardrobe, or simply expressing your personality, these accessories provide the perfect means to do so. So go ahead, unleash your creativity and embark on a journey of customization. Explore the art of embroidery patches, whether you're designing your own or discovering unique designs from talented artists. Embrace the versatility of velcro for patches, allowing you to effortlessly attach and swap patches as you please. And don't forget the power of pretty keychains, those small yet impactful accessories that can elevate the style of your keys, bags, or zippers.
When it comes to creating a cohesive look, consider the combination of these elements. Select patches that harmonize with your clothing or accessories, ensuring they complement the colors and overall style. Pair velcro-backed patches with compatible surfaces to maximize convenience and versatility. And choose pretty keychains that enhance the aesthetic and color scheme you're aiming for. Experiment with different combinations until you find the perfect ensemble that reflects your unique personality and style.
Remember, these accessories are not just decorative items but an extension of your individuality. They allow you to tell a story, showcase your passions, and make a statement without saying a word. So whether you're a fashion enthusiast, a collector, or someone who simply wants to add a touch of personal flair to their belongings, embroidery patches, velcro for patches, and pretty keychains offer a world of possibilities.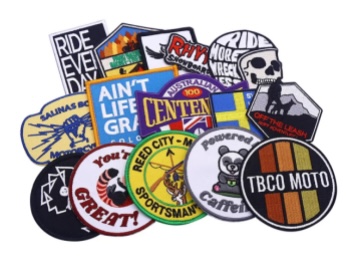 Embrace the artistry, functionality, and charm of these accessories, and let them become an integral part of your style repertoire. Customization has never been so accessible and exciting, so why not embark on this creative journey and make your mark in the world of fashion and personal expression? With embroidery patches custom, velcro for patches, and pretty keychains, you have the power to transform ordinary items into extraordinary works of art. Unleash your imagination and let your accessories do the talking.
Vietnam A Beautiful Country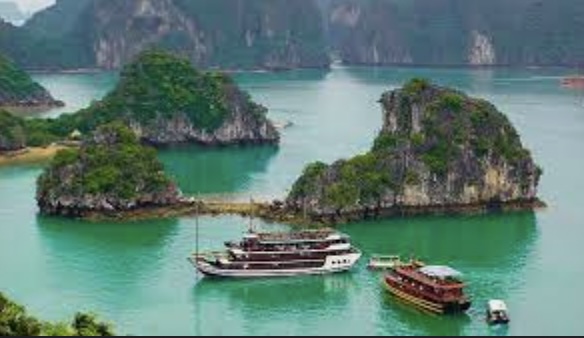 Vietnam is a beautiful country located in Southeast Asia, and it has been rising in reputation as a tourist destination in recent years. It offers a wide variety of things to do and see, from the majestic mountains of the north to the beaches of the south. For the adventurous traveler, Vietnam offers an exciting array of activities, including trekking, rock climbing, and kayaking. For the more laid-back tourist, there are plenty of opportunities to relax, such as soaking in a hot spring or simply enjoying the scenery. When it comes to planning a vacation in Vietnam, there are a few things to consider.
Firstly, accommodation can range from luxury resorts to budget hotels, so it's important to do some research and plan accordingly. Secondly, there is a wide variety of cuisine to choose from, so make sure to sample some local dishes. Lastly, it's important to plan for transportation, as public transport can be somewhat limited in certain areas. For the sports enthusiast, Vietnam offers an exciting array of activities, including football, volleyball, and even water sports.
There are plenty of local teams to watch, and there's even a professional league in Vietnam. For those looking to get a little closer to the action, there are great opportunities to bet on sports through a local bookmaker. Nhà cái uy tín is one of the most reliable and trusted bookmakers in Vietnam. They offer a wide range of betting options, such as football, basketball, cricket, and even eSports. Their website is easy to use, and they provide customers with a secure, efficient, and reliable betting experience.
They also have some of the best odds in the business, so you can be sure that you're getting the best bang for your buck. Vietnam is an amazing destination for a vacation, and it's easy to see why it has become so popular in recent years. With its stunning natural beauty, delicious cuisine, and exciting sports, it's a great place to spend a few days or even a few weeks. Whether you're looking for a relaxing getaway or a more active adventure, Vietnam has something for everyone. And for the sports fan, there's no better way to experience the thrill of the game than by betting through a bookmaker like Nhà cái uy tín.
Unveiling the World of Asphalt: Types, Durability, and Maintenance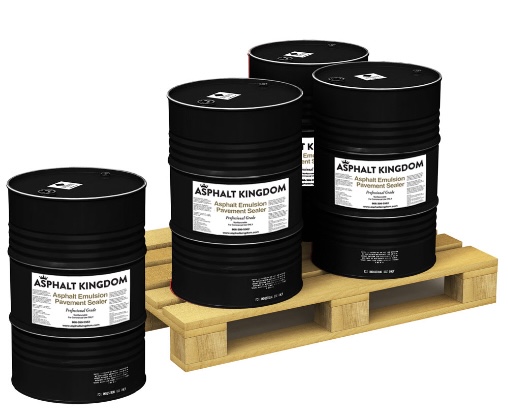 Asphalt, also known as bitumen, is a crucial material used in road construction that plays a vital role in creating durable and cost-effective pavements. It is a versatile material that offers excellent performance and durability under heavy traffic loads and various environmental conditions. Understanding the composition, types, durability, and maintenance strategies of asphalt is essential for ensuring the longevity and optimal performance of roads, highways, parking lots, and other infrastructures.
In this article, we will take an in-depth look into the world of asphalt, exploring its ingredients, types, and durability. We will also delve into the optimal maintenance approach for asphalt, including crack filling and sealcoating. Whether you are a road construction professional or someone interested in learning more about this ubiquitous material, this comprehensive guide will provide valuable insights into the characteristics and maintenance of asphalt pavements. So, let's dive into the fascinating world of asphalt and uncover its many facets!
What is Asphalt?
Asphalt, also known as bitumen, is a versatile and widely used material in road construction. It is a black, sticky, and highly viscous liquid or semi-solid form of petroleum. Asphalt is a critical component in creating asphalt pavement, which serves as a durable and cost-effective solution for building roads, highways, parking lots, and other infrastructures.
Ingredients in Asphalt
Asphalt is composed of four main ingredients: asphalt cement, aggregates, air, and water. Asphalt cement, or bitumen, acts as the binder that holds the asphalt mixture together. Aggregates, such as crushed stone, sand, and gravel, provide strength and stability to the pavement. Air and water play essential roles in the compaction process and workability of the material during construction.
Types of Asphalt
There are various types of asphalt used in road construction, including hot mix asphalt (HMA), warm mix asphalt (WMA), and cold mix asphalt (CMA). HMA is the most common type, where the asphalt mixture is heated to high temperatures during the mixing process. WMA is produced at lower temperatures, reducing energy consumption and emissions, making it environmentally friendly. CMA, on the other hand, is used for temporary repairs and can be applied at ambient temperatures without the need for heating.
Durability of Asphalt
Asphalt is renowned for its durability and ability to withstand heavy traffic loads and environmental elements. Properly designed and constructed asphalt pavements can last for decades with regular maintenance. The flexibility of asphalt allows it to expand and contract with temperature changes without cracking, making it highly durable. High-quality materials, proper compaction, and adequate drainage are crucial factors that contribute to the longevity of asphalt pavements.
Optimal Maintenance Approach for Asphalt
Regular maintenance is crucial for preserving the performance and lifespan of asphalt pavements. One of the most effective maintenance strategies for asphalt is crack filling. As asphalt ages, cracks may develop due to temperature changes, moisture, and traffic loads. Crack filling involves filling these cracks with a suitable sealant, preventing water from penetrating the pavement and causing further damage. Crack filling helps extend the lifespan of the pavement, prevents potholes, and enhances the overall appearance of the roadway.
Sealcoating
Sealcoating is another essential maintenance strategy for asphalt. It involves applying a protective layer of sealer over the surface of the asphalt pavement. Sealcoating protects the asphalt from UV rays, oxidation, moisture, and other environmental elements that can deteriorate the pavement over time. It also enhances the appearance of the pavement, giving it a fresh, black, and uniform look. Sealcoating is typically recommended every 2-3 years, depending on traffic volume and climate conditions. For specific information on asphalt-related products or services, it's always recommended to consult reputable sources such as asphaltkingdom.com, a trusted online resource for asphalt maintenance and equipment. Always verify information from reliable sources before making any decisions or purchases related to asphalt materials or services to ensure the best results.
In conclusion, asphalt is a versatile and durable material widely used in road construction. Understanding its composition, types, durability, and maintenance strategies is essential for ensuring the longevity and performance of asphalt pavements. Regular maintenance, including crack filling and sealcoating, is critical for preserving the integrity of asphalt pavements and maximizing their lifespan. By following proper maintenance practices, asphalt pavements can provide safe and reliable transportation surfaces for many years to come.