7 Common Arthritis Pain Mistakes and How to Avoid Them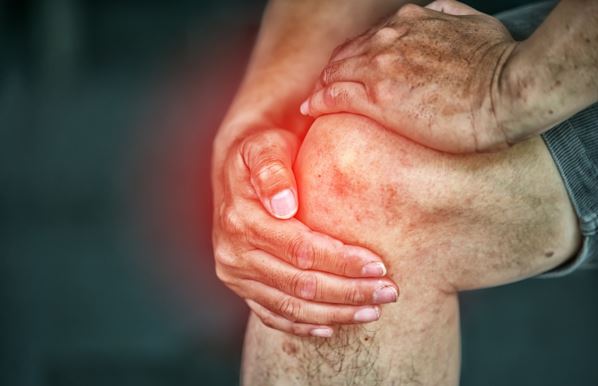 When you're young, everything is easy. You can get up and run out the door on a few hours of sleep without giving it another thought. As you get older, you probably notice that it takes you a little bit more time to get up and get moving.
Some of that joint stiffness you're feeling comes from the normal aging process, but sometimes it's from something more. Arthritis is a super common condition amongst adults. In order to remain pain-free, you have to take certain steps.
Read on to learn about some of the most common arthritis pain mistakes to avoid!
Too Much Rest
When you experience pain in one of your joints, your natural inclination may be to avoid the pain by resting. Resting is an important part of any pain recovery plan, but it shouldn't be the only part of your plan. In fact, too much rest might actually be antithetical to your recovery.
As it turns out, excessive rest can actually make joint pain and stiffness even worse. One of the most important components of any pain reduction plan is the introduction of regular, gentle exercise. Start slow by incorporating low-impact activities like Tai Chi or neighborhood walks into your routine.
As your pain declines, you can introduce more rigorous activities. If you have concerns about safely including exercise in your routine, then you should speak to your doctor about seeing a physical or occupational therapist. They can help you develop a plan that'll keep you in better shape.
Not Seeing a Specialist
Primary care physicians are great for routine medical concerns. They can even be excellent diagnosticians. When it comes to arthritis, however, you should consider seeing a specialist.
This is especially true for people who suffer from conditions like rheumatoid arthritis. Rheumatologists are doctors who know all the ins and outs of rheumatoid arthritis, and they know which treatment options work best for your particular case of RA. You might need to ask your primary care physician for a referral, but it's worth the extra work to help you feel better.
Ignoring Your Pain
While too much rest is not great for arthritis pain, that doesn't mean that you should ignore your pain entirely so you can exercise or perform regular tasks. In fact, ignoring your pain can cause major damage to your body.
If you're doing your normal exercise or work routine and notice that your pain is getting worse, then you should take that as a cue to slow down. This is especially important if you notice that your joints are becoming swollen and hot to the touch. Give yourself some time to rest up before you get back on your feet.
If you notice that your pain is not getting better, then it's definitely time to see the doctor.
Skipping the Doctor
Speaking of seeing the doctor, skipping your doctor's appointments is also a big no-no when you're dealing with arthritis. Ask your rheumatologist to set appointments for you to come in at regular intervals. These regular appointments can help your doctor check in on how you're doing and make adjustments to any medications you may be taking.
If you miss one of your appointments, ask about your options for rescheduling. Going late is better than not going at all.
Failing to Take Your Medicine
Arthritis isn't a fun condition to live with, but that doesn't mean you have to grin and bear it. Modern medical science has made huge strides in the treatment of various forms of arthritis. The only catch, however, is that you actually have to take them for them to work.
Arthritis medication can make you feel like you've made a full recovery, and you might even be tempted to stop taking your medicine since you feel good. After some time, though, you'll probably notice the pain starting to creep back up. It's also important to note that stopping your medication can also exacerbate your condition and set you even further back.
Looking for natural treatments? Consider looking into things like magnetic bracelets benefits for arthritis pain relief.
Inflammatory Foods
Did you know that the food you eat can have a major impact on the way that you feel each and every day?
Foods like refined carbohydrates, sugar, saturated fats, and alcohol all impact your pain levels, even for people who don't have to deal with arthritis. People who live with arthritis should focus on adding anti-inflammatory foods to their diets.
Anti-inflammatory foods include things like cherries and red bell pepper. As a rule of thumb, your diet should include a number of different vegetables, fruits, and whole grains. Sprinkle in lean meats and freshwater fish to boost your satiety levels and lower your LDL cholesterol.
The less processed your food, the better!
Poor Sleep Habits
Have you ever woken up after a night of good sleep and felt amazing? How does that compare to a night where your sleep quality is poor?
Lack of quality sleep can take your regular pain and fatigue levels and amplify them. If you want to ensure that you feel good on a regular basis, then you need to get enough sleep.
Most adults should get between 7 and 9 hours of sleep each night. If you're having trouble getting to sleep, then you should look at improving your sleep hygiene to reap the benefits of a good night of sleep.
Are You Making These Arthritis Pain Mistakes?
Getting older is a great thing, but it often comes along with joint pain issues like arthritis. You need to be enjoying your golden years instead of worrying about your arthritis pain. The good news is that avoiding these arthritis pain mistakes will help keep you feeling young for years to come!
Arthritis is just one of the issues you might have to deal with as you get older. You'll undoubtedly have more questions about how to stay healthy. Check out the rest of our blog for tons of tips that'll keep you in great shape!
6 Tips on How to Stay Positive After a Global Pandemic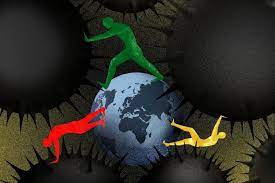 Even the most upbeat people have difficulty maintaining their optimism when news is consistently negative, as it has been since the coronavirus pandemic. This infection should be treated carefully. It can bring about widespread sickness, premature death, and far-reaching adjustments to how we live and work in the future. The media makes it simple to keep your mind on those disasters; they dominate national and local coverage.
It would be harmful to think like that. You should be aware of some facts concerning the coronavirus pandemic to safeguard yourself and your loved ones, but you don't have to become a COVID-19 expert, and you don't have to hear about it from the crack of dawn till dozing off. Try to have a positive outlook instead to muster the strength and determination to see this through. Here are some suggestions for picking yourself up after a worldwide pandemic.
Limit Your Media Use
It is still necessary for people to make an official decision on what steps to take next, yet, it may be healthier for people's mental health and spirits to soak up an abundance of pessimistic and discouraging conversation. There are many things to be concerned about, and it's not hard to get drawn into them all. Fear will not improve the situation; on the contrary, it will diminish your ability to fight and defend yourself. Keep a safe distance from people, places, and things that might cause you to be overexposed to these frequencies. It includes as much physical distance as feasible.
If you want to ensure that your time on social media is well spent, using an app like Confidant Health is a good way to do it. It is the main center accessible through a smartphone, and it promises to make it much easier for individuals with addiction to obtain the care they need. It offers a suboxone clinic lake worth that can provide the therapy you need to get your life back on track. After a pandemic, this will unquestionably assist in getting your health back on track.
Make a Plan
If you want your day to have structure, make it a habit to begin each morning by writing down the things you want to be done that day on a to-do list. It will assist you in making the most efficient use of your time and provide you with a feeling of accomplishment when the day is through. 
During these unique times, setting goals for yourself to accomplish might help you feel more in control of the situation. If you still need to finish everything on your list, don't beat yourself up over it; there's always tomorrow. Instead, treat each item you cross off your to-do list as a small victory and celebrate it.
Make Connections with Optimistic Individuals
Keep in touch with loved ones through digital means; just because people are becoming more reclusive does not mean they have to cut off contact with those they care about. Virtual events such as parties and concerts, as well as video conversations and online chitchat, are now possible because of the widespread availability of advanced communication technologies throughout the industrialized world.
A positive outlook is closely connected with having strong social connections, which leads to happiness. Seek out the companionship of others who can lift your spirits and provide you with additional sources of positive energy. Limit the time you spend with people whose company drains your energy or makes you depressed.
Remind Yourself of Your Wonderful Fortune
It may be challenging right now to make changes to some conditions, which may be contributing to your sense of helplessness. However, other aspects of your life are positive and ought to elicit thankfulness from you. You can change your emphasis more positively by writing down a list of all the things in your life that you are grateful for, no matter how big or how small.
Savor the Little Things in Life that Mean a Lot
There is still a lot to be grateful for, like the sensation of a hot shower or birds chirping outside your window. Increasing your serotonin levels and improving your mood is as simple as pausing daily to think about the pleasant things in your life. Write down three things you are grateful for every day.
Maintain Your Relationships with Others
Taking a step back from society does not imply isolating oneself from all human contact. Maintain consistent contact with friends and family by using various digital communication forms, such as video calling, social networking, and messaging services. It would be beneficial for everyone if you make it a habit to check in on your closest and dearest friends and family members regularly. 
You can connect with many people over video calls and have a lot of fun if you become creative and conduct quizzes, do online bingo, or play charades. There are many different ways you may accomplish these things.
How to Pick Chiropractic Care Centers: Everything You Need to Know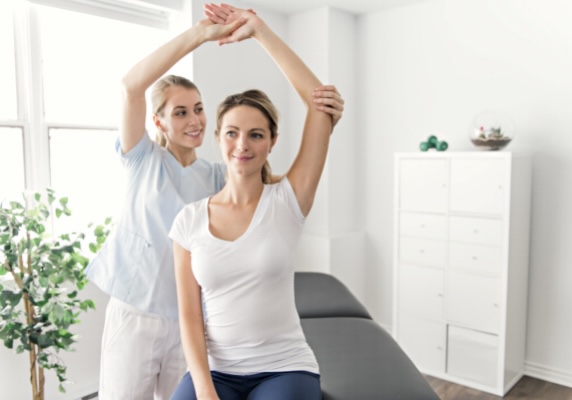 If you're in need of therapeutic care that helps you manage pain, it doesn't get better than chiropractic service.
The chiropractic industry is worth more than $20 billion today. This means that you'll have options available to you when you need help with your back, neck, or other types of pain.
So, how can you find the professional help that you need? We're happy to help.
Here's how you can pick chiropractic care centers that will provide you with the healing that you need.
Pick Chiropractic Care Centers With Experience
Experience means a lot when you're trying to choose chiropractic professionals. You turn to a chiropractor when you have spinal misalignments and potentially excruciating pain. It takes a chiropractor with experience to properly diagnose your issues and offer the treatment that'll work for you.
When you do your research into chiropractors, find out how long they have offered professional care. You will be able to look up their license to see if they've ever had any infractions or reprimands.
Choosing a chiropractic clinic with experience lets you handle your neck pain, back pain, and any other issues that you're dealing with.
Read Online Reviews
Do your due diligence and find some online reviews for the chiropractor that you're thinking about hiring. The chiropractor's online reviews will give you both an average score for the clinic, along with an idea of how their customers experience working with them.
Having access to these reviews will point you toward the right clinic and will let you weed out clinics that are subpar.
Understand Your Symptoms
The biggest thing you can do for yourself is to get familiar with your symptoms. Being able to describe your pain and discomfort will help you get an accurate diagnosis. This also gives you the chance to research your pain so that you go to your chiropractic visit with all of the right questions.
Some of the symptoms and ailments that chiropractors can help you with include:
Lower back pain
Poor posture issues
Chronic neck pain
Pain relief from a car accident or other trauma
Relief from joint and muscle pain
You can look into chiropractic care to get back neck pain headache relief that will help your quality of life. Many people get referrals from physicians when they are dealing with pain and discomfort. The chiropractic clinic that you're searching for might also provide physical therapy and other types of pain management.
Do your due diligence to get help from a professional that can offer you the diagnosis that you need.
The clinic will also follow lower back pain guidelines as outlined by the American Chiropractor's Association (ACA).
Visit the Chiropractic Care Clinic
You won't know that you've found the right clinic until you visit with them in person. Check out the facilities to make sure they are well-kept and that they have plenty of square footage.
This way, you won't feel like you're too packed in with other patients. Any clinic that you do business with should also be clean and organized. Their equipment should be kept sanitary to limit the spread of viruses and bacteria.
Check the licensing on the wall and see if you can speak to the practice manager and the lead chiropractors.
Reach Out to Your Insurance Provider
Discuss the chiropractic care with your health insurance provider. While these are therapeutic treatments, many insurance providers are beginning to cover chiropractic services.
If your health insurance covers chiropractic care, look for a clinic that is in network so that you can lower the likelihood of paying a lot of money out of pocket. When your insurance policy covers your chiropractic care, you will typically be responsible for a small co-pay instead of paying the full price.
Study the Staff of the Chiropractic Clinic
When researching a chiropractic clinic, study the staff that they have in place. Any clinic that you do business with should have professionals with versatile backgrounds and specialties.
Find their information in your state's database and look up everyone that is employed at the clinic. You'll be able to learn where they finished their education, how long they have been practicing chiropractic care, and in what states they have been licensed. Schedule some time to speak with each professional to learn more about why they got into chiropractic care and what drives them.
You will have more peace of mind working with these pros when you focus on learning the staff in this much detail.
Make Sure You Can Easily Get to the Office
Location means a lot when you're choosing a chiropractic clinic. In most cases, you will have to see the chiropractor once a week once you're put on a regimen. Anything that makes it difficult for you to maintain these appointments can put your recovery in jeopardy.
When your chiropractic clinic is within a couple of miles from where you live or work, getting there is a no-brainer and you'll know that you can stick to the schedule. If you need chiropractic services after you're hurt in an accident and on disability leave, many chiropractic businesses can offer transportation to and from your appointments.
Consider whether the chiropractic clinic has multiple locations where you can book appointments as well.
Look Into the Additional Services They Offer
Today's chiropractic pros also tend to offer additional services that you will be glad to take advantage of. These therapeutic treatments can assist you with back pain, neck pain, and several other issues that chiropractors treat.
Examples of some of the additional services that you might look for from a chiropractor include:
Acupuncture and accupressure
Massage therapy services
Cryotherapy
Weight training and physical therapy
Stretching and relaxation techniques
Pool therapy and water aerobics
Homeopathic remedies
Since chiropractic care is a form of holistic healing, you will find that these clinics provide a variety of treatments that can assist you with different parts of your health and wellness.
Ask for Total Care Tips
When you want to hire the help of a chiropractic clinic, make sure to ask them about tips that can improve your chiropractic care over the years.
Asking for these tips shows their expertise and how much help they can be to you outside of the clinic. A good chiropractor can give you advice on things like:
Non-medical ways of dealing with back and neck pain
Hot and cold treatments that assist with swelling and discomfort
Advice on how to sleep comfortably and without exacerbating pain problems
Examples of healing regimens they can put you on
Natural treatments to help with headaches and physical symptoms of stress
Getting advice on self-care will help you manage the condition of your back on your own in-between sessions. This will teach you all you need to know about your body and chiropractic conditions so that you're always on top of your wellness.
Speak to People You Know 
Reach out to people that you know who have gotten chiropractic treatment. They should be able to give you some strong referrals for chiropractic clinics that you can turn to for service.
In starting with people that you know, you will feel comfortable working with a chiropractor that they recommend. Pay particularly close attention to people who have come back from injuries thanks to the help of a chiropractic professional.
Consider Telehealth and Other Practice Features 
Today, you need to do business with an eye toward the future. The clinic should be up-to-date with technology and should provide reminders and alerts about appointments via text or e-mail. Many clinics today are also beginning to provide appointments via telehealth.
They can assist you with chiropractic care remotely so that you have support with your regimen. Clinics today also use apps with discussion groups with other patients and reminders about nutrition, recovery, and rest, which can go a long way. Work with a clinic that can keep you on track with your healing, while consistently upgrading the way that the practice is run.
Pick Chiropractic Care Centers That Can Help You
These tips can help you when you're looking to pick chiropractic care centers that can help you out. Now that you know more about finding these professionals, it's time to begin reaching out for some consultations. You will be glad that you took the extra effort once you reap the rewards of licensed and insured chiropractic services.
Browse our other articles to learn more about health and wellness tips that matter.
5 Exercises That Will Help You Maintain A Healthy Spine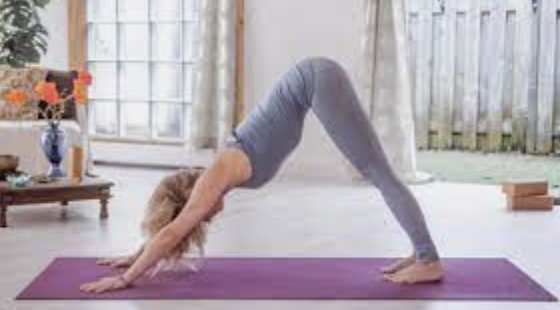 Your spine is one of the most important structures in your body. It consists of approximately 33 vertebrae, all separated by rubber-like discs. This allows the spine to provide strength for your body and still remain flexible enough to allow you to move in almost any direction.
Your spine can be weakened by trauma or simply by poor lifestyle choices, such as spending most of your time sitting. It's estimated over 20,000 Australians are living with spinal cord injuries. It should be noted that damage to your spinal cord can damage the nerves that run through it, causing an array of issues from numbness to paralysis.
If you are suffering from back pain then a visit to your spine surgeon will help identify any issues and allow you to treat them early, effectively reducing any deliberating effects. It's also a good idea to do the following exercises to keep your spine healthy.
The Flexion
Lie on your back and then slowly bring your knees to your chest. Once they are as close as possible move your head toward your knees. You should feel it starting to stretch, hold that position for 30 seconds, relax for 10 seconds and repeat at least four more times.
It stretches your lower back and your neck.
Knee To Chest
Again, you'll need to lie on your back. This time, make sure your feet are straight with heels touching the floor. Place both your hands behind one of your knees and slowly bring it toward your chest. Hold for several seconds before returning to the start position and repeating with your other leg.
Ear Meets Shoulder
You can do this while sitting down, making it perfect for you at your desk. Simply move your neck to one side, you are aiming for your ear to reach your shoulder, which it won't actually do. As soon as you feel the stretch stop and hold the position for a few seconds. Repeat with the other side.
Chin To Chest
You can be sitting or standing for this. All you have to do is move your head downward until your chin literally touches your chest. You can do this anywhere and you'll feel the stretch in your neck and spine. It's perfect for anyone who spends a lot of time in front of a computer.
Stretching Your Hips
You'll need to be stood up for this one with your feet flat and shoulder-width apart. When you're ready, move one foot half-a-step behind you. Bend the forward foot at the knee.
You can now move your weight to the other rear hip and, while keeping this leg straight, slide your hands down this leg as far as you can. You'll feel a stretch in your spine and hip. It's a great exercise for loosening everything up after a tough day.
These five simple exercises can be easily done throughout the day and will help to keep your spine healthy. Try it yourself!