5 relatively easy lifestyle changes that can help to prevent dementia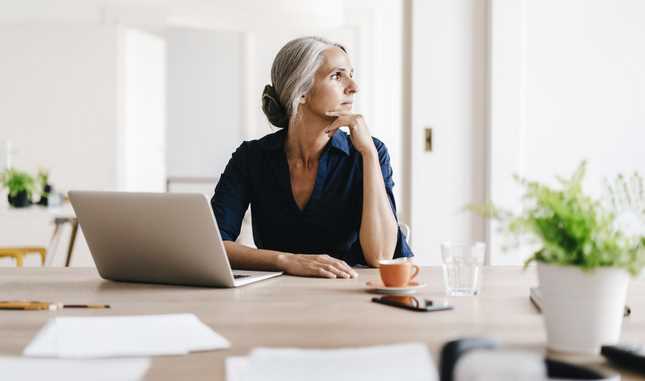 Thinking about dementia can cause us to become fearful.  We associate dementia with loss of control.  However, the good news is that it is possible to prevent or delay 40% of dementias just by changing some of our health habits, which will also leave you free to enjoy some of those free spins on your fav online game.
If we take, for example, the number of Australians who are living with dementia today that figure is approximately half a million.  This number is predicted to rise to 1.1 million by 2058 if a cure is not found.
Dementia has similar risk factors as that of cardiovascular disease, heart and blood vessels. These key factors include high blood pressure, high blood sugar, excessive weight and smoking.  These lead to inflammation and oxidative stress because the protective antioxidants lose the fight with harmful free radicals.  This in turn damages blood vessels and, therefore, there is less flow of blood and oxygen reaching the brain.
Our brain cells cannot function effectively without enough oxygen and will eventually die. And diminished blood flow to the brain will leave it at risk to the plaques and tangles that is seen in different forms of dementia. Living arrangements might need to be reconsidered as the illness progresses, so it might be worth looking into places like Bel Air's luxurious assisted living facility early so that you can make informed choices.
However, much research has shown that we are able to improve heart health by changing some of our habits and thereby reducing the risk of dementia.
Outlined below are 5 lifestyle changes that we can put into effect immediately that can help us in our effort to be less vulnerable to dementia.
Introduce 2 or 3 servings of oily fish each week
Salmon, sardines and mackerel are all considered oily fish, rich in omega 3 polyunsaturated fatty acids. The anti-inflammatory effects of omega 3's have been shown to significantly lower blood pressure.  Omega 3s contain essential nutrients that are important in that they support the functioning of our brain cells so it is essential that we include them in our food regimen. This becomes all the more important as we get older because studies have found that a lack of omega 3 intake is associated with more rapid levels of cognitive decline.
Make sure to consume lots of plant foods with each meal
All kinds of plant foods should be included in your daily diet.  Green leafy foods, blueberries, extra virgin olive oil, nuts, grains and beans.  These provide us with a whole range of vitamins and minerals, including carotenoids, flavonoids, polyphenols, vitamin C and E.   Micronutrients such as these have antioxidant and anti-inflammatory properties that help to safeguard and enhance the way in which our blood vessels are able to function.
A diet like the Mediterranean diet for example, is very high in plant foods and is recommended. Many benefits have been found with this diet, including an improvement in blood pressure, glucose regulation and body composition.    It is also associated with reduced rates of cognitive decline and a reduced vulnerability of dementia.
Avoid processed foods
There are certain foods that are high in saturated fats, refined carbohydrates and all kinds of processed meats that are thought to ignite inflammatory pathways. They are also strongly associated with type 2 diabetes, hypertension and obesity.  These foods should be avoided.   The food of choice should be any kind of whole grain, such as whole oats, rye, barley and buckwheat which are rich in fiber. They also contain vitamin B, E, magnesium and natural compounds which have anti-inflammatory and antioxidant elements.   Highly processed foods and grains such as white bread, white rice and pasta have had these good nutrients removed.
Get more physical
Becoming more active and getting involved in physical activities can lower your blood pressure and reduce inflammation.   It will also improve the functioning of your blood vessels.  Physical activity helps the body provide more oxygen to the brain and in turn will improve memory and cognitive functioning at risk of dementia.
Daily physical activities are recommended for most adults and these should include some resistance routines.   The success of being able to keep to a good exercise program is to choose physical activities that you like and enjoy doing.  Small gradual increases in intensity should be made in increments.  Any activity that raises your heart rate is considered physical activity and this can include walking and even gardening.
Give up smoking
Smoking increases inflammation and oxidative stress which causes damage to blood vessels. Therefore, the risk of smokers developing dementia is 60% more likely than that of non-smokers. Giving up smoking will help to reverse these effects.   It has been found that those who quit smoking have a reduced risk of cognitive decline and dementia to those who are still smoking, and comparable to those who have never smoked.
It's never too late to make changes
No time is too late.  When you reach midlife, the main predictors of developing dementia ae obesity and high blood pressure.  Later on, it is diabetes, smoking, and being physically inactive which are stronger predictors.  Getting involved in daily physical activity early on in life can lower blood pressure and reduce the risk of developing diabetes.  Changes made at any time of your life will help to decrease inflammation and reduce your chances of dementia.
Make changes slowly
It can be incredibly difficult to make lots of changes all at once.  Changing your diet, introducing a new exercise program and trying to give up smoking all at the same time.   So, begin with small changes and you will see that your health starts to improve.
In terms of your diet, perhaps begin by exchanging butter or other bad oils for extra virgin olive oil.  Or exchange one portion of a processed food, for example commercial cookies for a handful of nuts. And instead of that portion of meat, replace it with a serving of oily omega 3 fish.
Start slowly with the physical activity by walking 5 or 10 minutes instead of sitting, doing something sedentary for the same amount of time. Slowly increase the amount of time daily.
You will be surprised how quickly you will begin to feel healthier and more energized.
Combining IPL with Other Treatments: How to Optimize Your Skin Care Regimen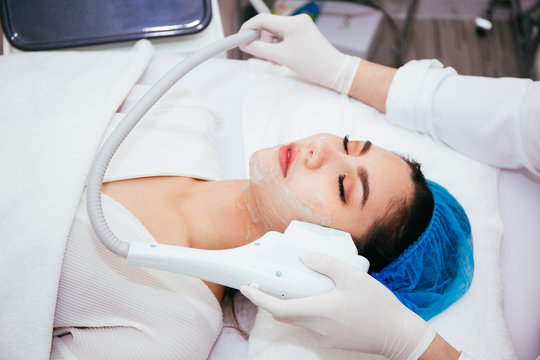 The quest for flawless skin has led many to explore a myriad of treatments, and among the most sought-after is the IPL (Intense Pulsed Light) photofacial. This non-invasive procedure, known for addressing a plethora of skin concerns, often paves the way for questions about its integration into broader skincare routines. Specifically, can IPL be effectively paired with other treatments? And if so, how can one do it safely and effectively? In this guide, we will delve into the synergy of combining IPL with other popular skincare procedures, offering insights on maximizing results while ensuring skin health.
Understanding IPL
Before diving into combinations, it's pivotal to understand the workings of IPL at its core. IPL photofacial is a technology that utilizes intense pulses of light to penetrate deep into the skin. This light causes collagen and blood vessels below the epidermis to constrict, reducing redness, age lines, and even sun damage. The distinct advantage of IPL lies in its versatility: it's suitable for tackling various issues like sunspots, rosacea, and enlarged pores.
One of the key attributes of IPL is its non-ablative nature, meaning it doesn't damage the surface of the skin. Instead, it offers a gentler approach, treating the deeper layers. This characteristic not only results in minimal downtime but also makes it a potential candidate to be paired with other treatments. However, as with any skincare procedure, the key to success is understanding its dynamics and knowing how and when to complement it with other interventions.
In the subsequent sections, we'll explore the array of treatments that can be harmoniously paired with IPL, ensuring that you're equipped with the knowledge to craft an optimal skincare regimen.
Popular Treatments to Combine with IPL
While IPL stands as a formidable treatment on its own, combining it with other procedures can amplify results and target multifaceted skin concerns. However, it's essential to recognize which treatments are complementary and which might be contraindicated. Let's delve into some of the popular treatments often paired with IPL:
Chemical Peels: This treatment involves the application of a chemical solution to exfoliate and eventually peel off, revealing rejuvenated skin underneath. When combined with IPL, chemical peels can further enhance skin texture and address pigmentation issues. However, spacing is crucial, as immediate succession might increase skin sensitivity.
Microdermabrasion: A minimally invasive procedure, microdermabrasion exfoliates the skin's outer layer, promoting new skin growth. Pairing this with IPL can provide a more in-depth rejuvenation, addressing both surface imperfections and deeper skin concerns.
Microneedling: This involves creating micro-injuries using tiny needles, which boosts collagen production. When followed by IPL, the combined collagen-boosting effects can be quite remarkable, leading to plumper, more youthful skin.
Facials: A classic skincare treatment, facials can be customized to cater to various skin concerns. When done before an IPL session, facials can prep the skin, ensuring it's clean and hydrated, leading to more effective IPL results.
Botox or Fillers: While these injectables target wrinkles and volume loss, they don't address skin texture and pigmentation. Incorporating IPL sessions alongside can offer a holistic approach, tackling skin texture, tone, and structure simultaneously.
It's essential to remember that while combining treatments can offer synergistic results, the sequencing, spacing, and individual skin needs play a pivotal role. Always consult with a skincare professional to tailor a regimen best suited for your unique requirements.
Benefits of Combining Treatments
Combining IPL with other skincare treatments isn't just about capitalizing on the latest trend; it's about optimizing the advantages each treatment brings to the table. By understanding these benefits, you can make informed decisions about your skincare journey. Let's break down some of the compelling reasons to consider combination treatments:
Holistic Skin Enhancement: While IPL is adept at addressing various skin concerns, pairing it with another treatment can provide a more comprehensive solution. For instance, while IPL works wonders on pigmentation, combining it with microdermabrasion can elevate results, addressing both skin texture and tone.
Time Efficiency: For those with a busy lifestyle, combining treatments can reduce the number of sessions and visits required, providing multiple benefits in a singular appointment.
Enhanced Results: Some treatments can set the stage for others. A facial can cleanse and prep the skin, allowing IPL to penetrate more effectively. Similarly, the collagen-boosting properties of microneedling can be further amplified when followed by an IPL session.
Cost-Effectiveness: In the long run, combining treatments can be more cost-effective. Instead of multiple sessions of one treatment, a strategic combination might offer quicker and more lasting results, saving both time and money.
Addressing Multi-faceted Concerns: Skin concerns are seldom isolated. One might experience dryness along with pigmentation or fine lines alongside skin laxity. Combining treatments ensures that multiple issues are addressed simultaneously.
Boosted Confidence: With enhanced and accelerated results, one can experience a significant boost in self-confidence. The visible improvements can be motivating and reaffirming.
While the benefits are numerous, it's essential to approach combination treatments with caution and awareness. Individual skin needs and concerns should always be at the forefront, ensuring that the chosen treatments align with your skincare goals.
Safety Considerations
When contemplating multiple treatments, especially in close succession, safety should always be paramount. Here are some essential factors to keep in mind:
Risk of Over-treatment: Doubling up might sound efficient, but there's a risk of over-treating the skin, which can lead to sensitivity, prolonged redness, or even damage. It's essential to have adequate spacing between sessions to allow the skin to recover fully.
Individual Skin Reactions: Everyone's skin is different. Some might experience heightened sensitivity when treatments are combined, while others might tolerate it well. It's crucial to be observant and communicate any discomfort or unexpected reactions to the practitioner.
Professional Expertise: Always ensure that the treatments are being administered by trained and experienced professionals. Their expertise will determine the correct sequencing, intensity, and duration of treatments.
Customizing Your Skincare Regimen
A successful skincare regimen is tailored to individual needs and concerns. Here are steps to ensure your treatments are personalized:
Skin Assessment: Start with a thorough assessment, either through a dermatologist or a skincare expert. They can evaluate skin type, concerns, and recommend the most effective treatments.
Treatment Sequencing: It's not just about which treatments to combine but also about the order. Some treatments prepare the skin for others, while some should be spaced out.
Adjusting to Feedback: Listen to your skin. If it feels overly sensitive or shows signs of irritation, it might be worth reconsidering the combination or frequency of treatments.
Aftercare and Maintenance
The journey doesn't end once the treatment is over. Aftercare is paramount to ensure lasting results and healthy skin:
Sun Protection: Especially after treatments like IPL, the skin can be more sensitive to UV rays. Ensure you're diligent with sunscreen and avoid direct sun exposure.
Hydration: Keep your skin hydrated both internally by drinking water and externally with moisturizers, especially after exfoliating treatments.
Avoid Irritants: After treatments, it's best to avoid products with potential irritants like alcohol or strong acids. Stick to gentle skincare products.
Regular Check-ins: Schedule regular follow-up appointments to assess the skin's progress and adjust treatments as necessary.
Conclusion
In the realm of skincare, there's no one-size-fits-all. While combining IPL with other treatments can offer transformative results, it's all about understanding, customizing, and adapting. With a patient-centric approach, guided by professional expertise and a keen awareness of one's skin, the journey can be both rewarding and revitalizing.
Are there any effective topical treatments for cellulite?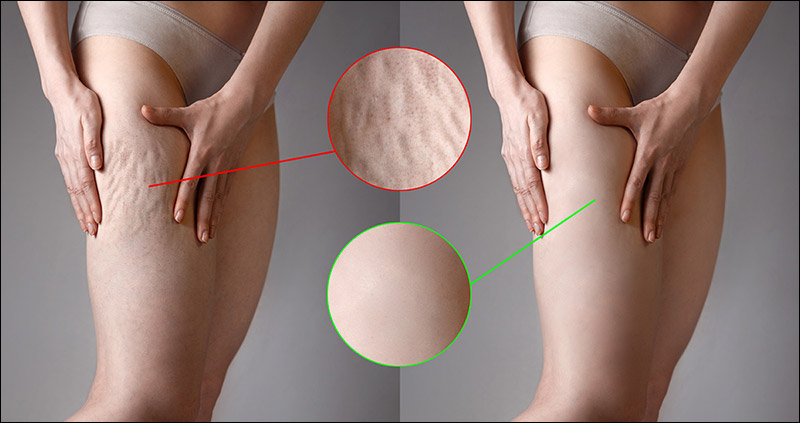 Cellulite is a widespread aesthetic issue that primarily affects women. On the thighs, buttocks, and other parts of the body, the skin is bumpy and dimpled. Although there are several cellulite treatments accessible, such as diet and exercise, some individuals may choose topical creams as a non-invasive alternative. One such product is CelluAid Cream, which advertises that it uses a combination of natural substances to lessen the appearance of cellulite.
However, the efficacy of such treatments is often disputed, and many individuals are unsure whether they can really reduce cellulite. The issue of topical cellulite treatments will be covered in this article, along with the data supporting its efficacy. In order to assist you decide whether CelluAid Cream is the correct choice for you, we will also look more closely at the product and its components.
What aggravates cellulite's appearance?
Cellulite is a widespread disorder that mostly affects women. Skin that appears lumpy and dimpled on the thighs, buttocks, and belly are its hallmarks. Even while cellulite is not unhealthy for you, it may nonetheless be embarrassing and make you feel self-conscious. You may be wondering what causes cellulite to seem worse if you have it. The following are some elements that may encourage the development of cellulite:
Genetics: Unfortunately, some individuals are more genetically predisposed to developing cellulite than others. You could be more prone to getting cellulite if members of your family do.
Age: As we become older, our skin grows thinner and loses suppleness, which may make cellulite more obvious. Cellulite develops as a result of the breakdown of the collagen and elastin fibers in our skin over time.
Hormones: Cellulite growth may also be influenced by hormonal changes. For instance, estrogen may lower circulation and increase fat accumulation in the body, which can make cellulite more noticeable.
Unhealthy diet: Eating a diet rich in processed foods, sugar, and saturated fats may help to cause cellulite. These meals may increase the amount of fat deposited in the skin and cause the body to become inflamed.
Not exercising enough: Regular exercise helps enhance circulation and lessen the appearance of cellulite. Lack of exercise may increase your risk of developing cellulite or exacerbate pre-existing cellulite.
Are there any effective topical treatments for cellulite?
Millions of individuals across the globe, mostly women, suffer from the prevalent ailment known as cellulite. Skin that appears lumpy and dimpled on the thighs, buttocks, and belly are its hallmarks. Even while cellulite is not unhealthy for you, it may nonetheless be embarrassing and make you feel self-conscious. As a result, a lot of individuals look for ways to lessen or get rid of cellulite. Topical creams or lotions are a therapy option that is often taken into account. These products claim that by enhancing the firmness and texture of the skin, cellulite would look less noticeable. However, there is disagreement among specialists on the efficacy of topical therapies for cellulite. According to certain research, several components in topical treatments may reduce the appearance of cellulite. Caffeine, for instance, has been shown to increase blood flow and decrease the buildup of fat cells in the skin. Vitamin A in the form of retinol may also aid to thicken skin and lessen the visibility of dimples.
Antioxidants, such as green tea extract and vitamin C, are also often contained in cellulite treatments and may help to protect the skin from harm and encourage the creation of collagen. Forskolin and yohimbine, two chemicals used in certain products, are said to break down fat cells. Many specialists are still dubious regarding the efficacy of topical cellulite treatments in spite of these assertions. Some claim that the chemicals in these lotions cannot permeate the skin deeply enough to significantly reduce cellulite. Others draw attention to the little scientific data that backs up the promises that these items' producers make.
There are various cellulite treatments outside topical creams, such as massage, laser therapy, and radiofrequency treatments. Although they may also be more costly and time-consuming, these techniques may be more successful than creams in reducing the appearance of cellulite. In the end, a mix of healthy lifestyle practices, including consistent exercise, a balanced diet, and keeping a healthy weight, will help to decrease the appearance of cellulite. Topical treatments could be helpful, but they're not likely to be a magic fix for cellulite. Before attempting any new product or technique, it is crucial to speak with a healthcare practitioner, as with any kind of therapy.
Do creams for cellulite work?
While certain lotions could temporarily lessen the look of cellulite, there isn't much data to back up their long-term efficacy. Additionally, the efficiency of these creams may differ from person to person and from instance of cellulite to case of cellulite. The efficacy of topical treatments for cellulite, however, is often contested. There isn't any proof to support the long-term efficacy of these lotions, despite some research suggesting that certain chemicals, including caffeine and retinol, may temporarily reduce the appearance of cellulite. It's crucial to do study and choose a cellulite cream with components that have been scientifically verified if you're thinking about utilizing one. It's crucial to keep in mind that although topical treatments may help reduce the appearance of cellulite, they cannot take the place of a balanced diet and regular exercise.
CelluAid Cream
A topical medication called CelluAid Cream makes the promise that it will lessen the appearance of cellulite. Caffeine, retinol, and shea butter are among the natural constituents in the cream. Retinol may assist to boost collagen formation and improve skin texture, while caffeine is thought to promote circulation and decrease inflammation, as per CelluAid reviews. Shea butter is renowned for its hydrating qualities, which may enhance skin suppleness and lessen the appearance of dimples.
The effects of scents on our brain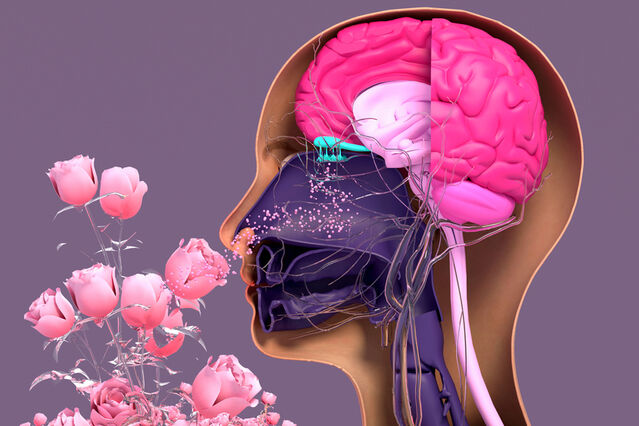 Our senses play a profound role in shaping our perceptions of the world around us, and among them, the sense of smell is often underestimated. The influence of scents on our brain goes far beyond merely identifying pleasant aromas or repulsive odors. Recent scientific research has unveiled the intricate relationship between scents and brain function, revealing how different aromas can impact our emotions, memories, and overall cognitive well-being. In this article, we will explore the fascinating effects of scents on our brain and how they can be harnessed for various purposes.
Aromatherapy and emotional responses
Aromatherapy, the practice of using natural scents to promote physical and emotional mood, is rooted in the understanding that scents can evoke powerful emotions. When we inhale certain scents, such as Myrrh and Frankincense Incense, they interact with our olfactory receptors, which are directly connected to the brain's limbic system, which is responsible for emotions and memories. This connection allows specific scents to trigger emotional responses such as relaxation, joy, or even stress reduction. Aromatherapists and wellness practitioners often utilize these scents to create targeted experiences that positively influence moods and mental states.
Memory enhancement through scents
The link between scents and memories is a testament to the intricate wiring of our brain. Have you ever caught a whiff of a certain aroma and been transported back to a specific moment in your past? This phenomenon is due to the proximity of the brain regions responsible for scent and memory. When we encounter a scent, it can activate the hippocampus, a region associated with memory formation. This connection has been leveraged in therapeutic settings, such as using familiar scents to help individuals with Alzheimer's disease retrieve memories. Harnessing the power of scents, we can potentially improve memory recall and preserve precious moments.
Productivity and focus enhancement
The effects of scents aren't limited to emotions and memories; they also extend to cognitive functions like productivity and focus. Peppermint, for example, has been found to have stimulating effects on the brain. Its invigorating scent can increase alertness, enhance concentration, and even boost performance on cognitive tasks. On the other hand, scents like lavender and chamomile are known for their calming properties, making them beneficial for reducing distractions and promoting a serene work environment. By incorporating specific scents into our workspace, we can optimize our cognitive abilities and achieve better outcomes.
Stress reduction
In the midst of our fast paced lives, finding effective ways to manage stress is essential. Aromatherapy once again comes to the forefront, offering a direct impact on stress reduction. The aroma of essential oils like bergamot, rose, and sandalwood from Pure Incense can activate the parasympathetic nervous system, which induces a state of relaxation. The scent molecules interact with receptors in the brain, promoting the release of calming neurotransmitters like serotonin and dopamine. As a result, incorporating these scents into relaxation routines or self care practices can help alleviate stress and promote a sense of tranquility.
Fragrances for everyone
As we navigate the complexities of human experience, the effects of scents on our brain continue to be an area of fascination and exploration. From their profound impact on emotions and memories to their role in enhancing cognitive functions, scents have a multi-faceted influence that extends far beyond their aromatic appeal. Aromatherapy, memory enhancement, productivity improvement, and stress reduction are just a few of the ways in which scents can be harnessed for our benefit. By understanding and harnessing the power of scents, we can tap into a sensory realm that holds the potential to enhance our overall well-being and enrich our daily lives.