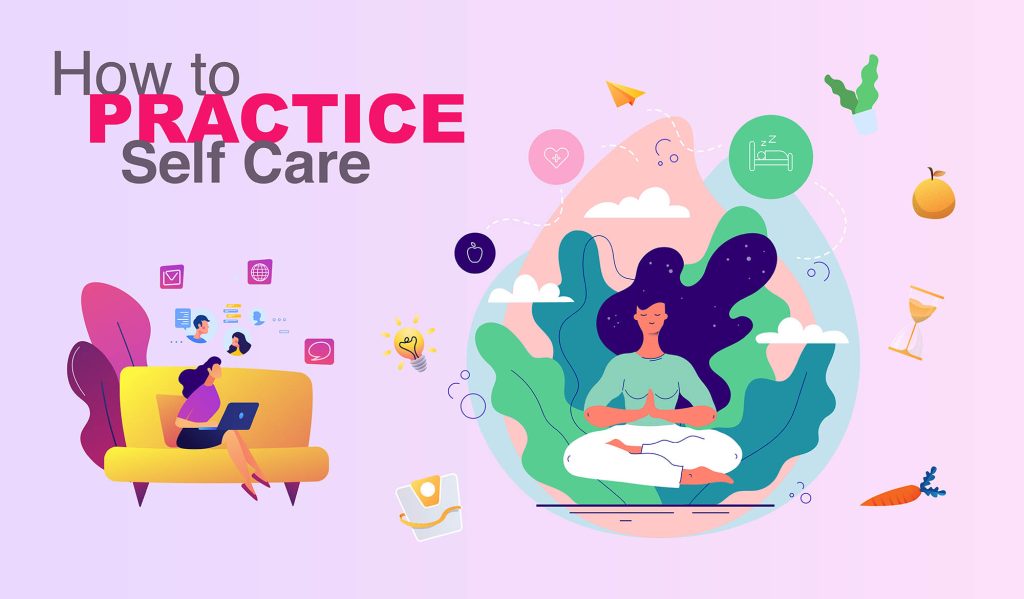 We are encouraged to be kinder to people, to help them in moments of distress, to give them the benefit of the doubt, to be being considerate about their needs.
Yet, we never do any of these for ourselves. Being conscious of your own needs is often touted as being selfish.
Such unhealthy society perceptions have caused people to hold themselves and their needs secondary. Constantly neglecting one's own self leads to mental health problems like stress and anxiety.
These then do not limit themselves to mental health, but also endanger physical health, requiring the intervention of a general physician then.
Hence, in order to live a healthy and wholesome life, you need to be compassionate to yourself and practice self-care.
Tips to practice self-care:
Deep breathing
Deep breathing is an excellent way to destress. Take out time between your busy schedule, and simple, breathe.
Meditation
After the hectic lives, we lead, you can certainly take out a minute or two to meditate and help your soul get better. Meditation helps in grounding the person and is excellent for mental health.
Be goal oriented
Sometimes, you are all over the place. You work throughout the day, yet you go nowhere. To counter this feeling of aimlessness, it is good that you set goals. Make a macro goal, and then divide it into achievable bits and pieces.
Another helpful trick is to set goals throughout the day. Make yourself a to-do list, and when you cross out each task, it gives you a sense of accomplishment.
Pick a hobby
It's very understandable to get stuck in the rut of life. From work to chores, you are just living life, but not enjoying life. Therefore, in order to give yourself an outlet to express yourself, it is suggested that you pick a hobby.
Take up something that you always wanted to do; whether it be painting or gardening, go for it. Make time for the activities that you enjoy.
Sleep is important
Repeat after me: you deserve to get sufficient sleep. There is no reason why you should be okay with a lack of adequate sleep. Adults need around 7-9 hours of sleep, so if you think that being in bed is being lazy, think again.
Sleep is necessary for your body to function. Insufficient sleep also causes chronic problems like heart disease, diabetes, etc.
Eat well
While it is okay to enjoy a cheat meal here and there; you should focus on eating well. The fuel you give your body is not only required for its physical health, but it also has an impact on mental health.
Try to eat natural fruits and vegetables. Snack on nuts. Add healthy proteins to your diet. Go for wholemeal instead of refined flour.
Also, it is important that you not eat in front of the television or computer screen. When you eat, focus on your food!
Walk in nature
Exercise can be a daunting prospect for many people. It involves being more physically active, and it may not be something that everyone is able to commit to. While it is better that you partake in moderate or intense exercise, to pamper yourself, you should take a lovely stroll through the park or other places in nature.
Physical activity helps in distressing, alongside being beneficial for physical health. As you breathe in the fresh air, it also helps in uplifting the mood.
When you go out of your house, you also run into people. There is also a change in your atmosphere, which helps in breaking the monotony of life.
Visit your doctor
It is also important that you take care of your physical health. While young people can still stay away from the clinics, those who are older should visit the Best General Physician in Islamabad regularly to make sure that their health is in top-notch condition.
Beauty Care Tips You Should Try for Your Daily Routine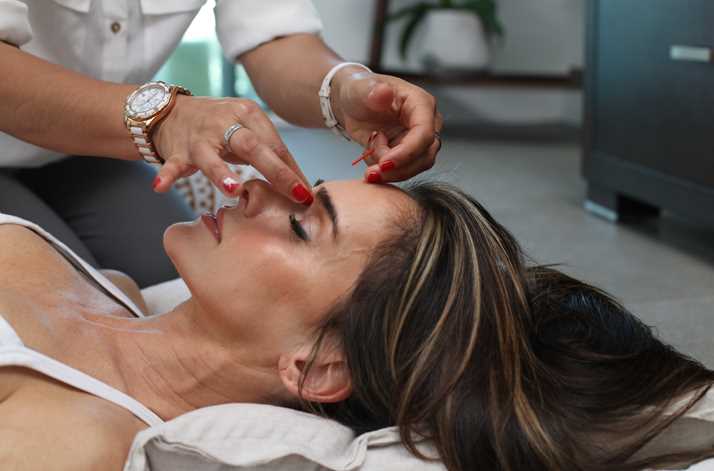 Taking care of yourself is important. Self-care doesn't just mean eating right and buying the best skin care essentials. Beauty routines can involve so much more. Here are some beauty care tips you can add to your daily routine.
Beauty Care Tips for Your Daily Routine
Below, you'll be reading about 5 beauty tips that are worthy of adding to your daily routine. From skincare to physical fitness, to mental health, get ready to read about the best 5 tips for your daily routine.
Healthy teeth requires a lifetime of care. Brushing your teeth regularly and thoroughly twice a day is the basis of dental hygiene. Dentists recommend brushing every morning and every night, about 2 minutes—spend about 30 seconds for each side. You must also need to visit dental clinic in Oshawa for proper monthly checkup.
Regularly Take a Bath
Taking a bath is different from taking a shower. Taking a shower is more routine and usually, people do it to get themselves clean. Baths allow you to relax and, at the same time, clean your body from the day's sweat and dirt. Turn on your bathtub, get your bath bombs and your aromatic oils ready, and soak yourself until your fingers and toes prune up. Baths help improve your mental and emotional well-being. The warm water helps release all of the stress so you can sleep and relax better at night.
If you want smoother and silkier skin, make sure to exfoliate your skin every day. Although you might have read that exfoliation is good if done once or twice a week, daily exfoliation is the best. What exfoliation does is shed all the dead skin cells so the pores are unclogged and the newer skin cells can come up. One great thing that exfoliation does is that it prevents acne and sometimes, it can even lighten up acne marks. However, if your acne is quite severe, it's best to seek acne treatment in Guelph to ensure that you're not irritating your skin more. Check out some products and see what fits best with your skin type.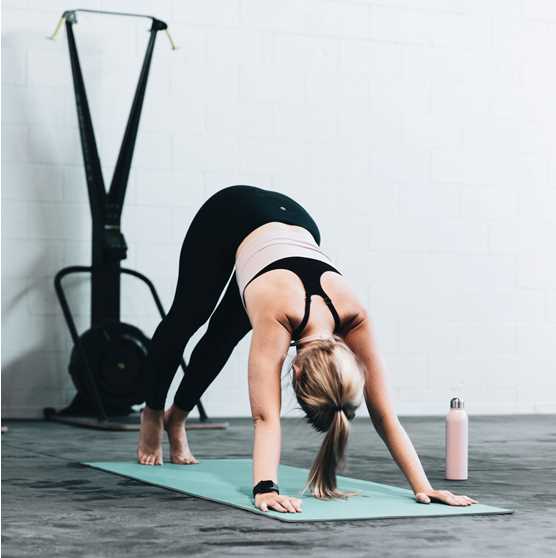 When you exercise in the morning, you allow yourself to get better rest and sleep in the evening. That's because you started the day by giving your body a healthy type of stress. Working out helps oxygen and nutrients to travel to the heart and lungs so you'll definitely become healthier. The workout will also loosen up all those tight muscles so you don't have to constantly worry about constant back pains or other aches. Start your day with a healthy workout that's appropriate for your body and your health condition. Do not overwork yourself, but simply allow yourself to stretch and move those muscles.
Shampoo and conditioner just don't cut it most often. Aside from using your shampoo and conditioner when you wash out your hair, scrub your scalp as well. When you scrub your scalp, it'll instantly feel lighter, cleaner, and less itchy. Scalp scrubbing also prevents dandruff from building up so you don't get into awkward situations with dandruff falling off your hair.
Start Your Day With a Splash of Cold Water
If you've looked at yourself early in the morning as soon as you wake up, you'll notice that your face is a little puffy. That puffiness is actually caused by cell regeneration which causes the pores to expand. If you start off your day by splashing cold water on your face, it helps get rid of the puffiness, closes your pores, tightens and protects your skin from sun exposure, and it works just the same as an anti-aging cream!
Taking care of yourself includes everything from the mental aspect, physical, down to the emotional. Make sure to find time to always take care of yourself. If you take care of yourself, you'll feel more confident and proud which in turn helps you be happier and more confident. Invest in your beauty routine. If you're thinking about getting some dental crowns in Burlington, go for it. Think coolsculpting costs in Toronto are too much? Go for it still, Beauty needs to be invested in. Never regret anything whendoing something to care for your overall well-being.
What To Know About Gender Neutral Cosmetics?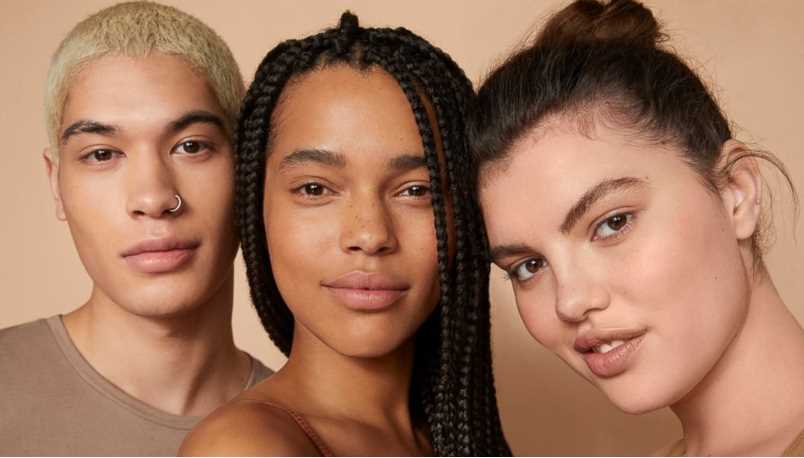 The marketing, advertising, and manufacturing of many progressive beauty businesses are shifting away from the standard male-female approach and focusing more on the gender-neutral approach.  One such example is the advertisement campaign launched by the cosmetics company Covergirl in 2016, which featured James Charles, who was the company's first male model and brand ambassador.
Nowadays, companies in the cosmetics sector are seeking to achieve this sort of inclusive marketing strategy. As a result, it presents a crucial question for the beauty industry: Considering that beauty products have traditionally been directed more toward women, would a gender-neutral approach result in a big shift in the skincare and self-care sectors as a result of this transition?
If you are looking for gender-neutral cosmetics, you should know that there are a variety of options available on the market. Make sure to follow this link aetui.com, among other options to learn more about the usefulness of such products.
Here's some general information about the topic of gender-neutral skincare:
The Unabridged Truth about the Situation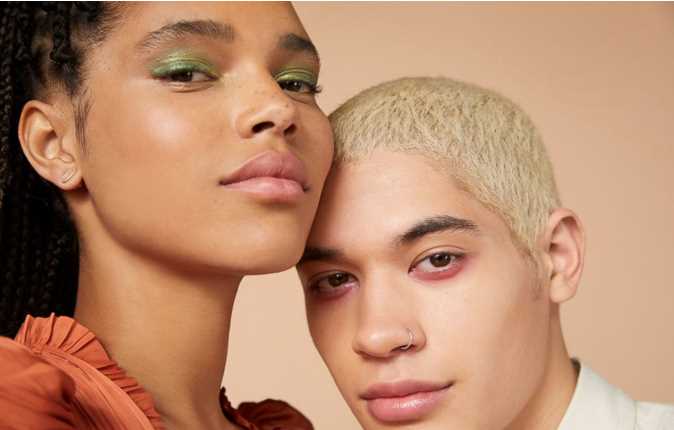 Companies in the marketing industry are noticing that a rising number of guys, trans people, gender-fluid individuals, as well as non-binary people, are using skincare and cosmetic goods to improve their look. But what exactly is the nature of the study that has been conducted to support it? The advertising agency JWT conducted a study of 1,000 guys in 2013, with the results revealing that men are getting increasingly interested in beauty products.
In fact, they revealed that guys are under greater pressure to seem and feel "pretty," and that a considerable number of them are utilizing goods that are typically kept for females. It was discovered that 54 percent of these men used skincare items such as lotion and eye cream, 34 percent used waxing and hair removal operations, 39 percent used lip balm, and 30 percent even had manicures!
Several large design houses, like Tom Ford and Marc Jacobs, are now manufacturing male-centric beauty collections, and consumer advocacy groups are taking advantage of the availability of cosmetics and skincare products. Even while this study suggests that more men are becoming increasingly concerned with their looks, it also reveals that beauty firms may focus their marketing expenditures and promotional efforts on a whole new market as a result of this discovery.
With the exception of Covergirl's trailblazing spokesperson, other firms have been actively implementing gender-neutral marketing strategies — and have had surprising success as a consequence. Read more on this page.
For example, a new direct-to-consumer startup firm named Panacea has recently joined the market, offering a breakthrough "gender-agnostic" production approach that is suitable for both men and women. When Terry Lee, a Korean-American co-founder, was battling cystic acne for years, he had the inspiration to create this product. His life experiences served as an inspiration for him.
A non-gendered brand, he hoped, would allow him to reach an even bigger audience and help to revolutionize the cosmetics business as a result of his efforts. Gender-neutral skincare routines, unisex perfumes, and cosmetics are becoming increasingly popular as more and more companies seek to cater to women of any age or gender identification.
As part of this transition, brands are ceasing advertising campaigns that support old gender standards. Not all brands will probably do this, but it's good to know that change is on the horizon. That's the whole point.
What Does This Mean for the Industry's Long-Term Prospects?
Will there be a substantial shift in the beauty industry as a result of this gender-neutral approach? Certainly, it appears to be the case – the days of fully macho men and entirely feminine women are long behind. Keeping up with the quickly changing times requires businesses to be enthusiastic about their products or services, and gender-neutral advertisements are finding success across a wide spectrum of cosmetic products.
Corporations may boost their revenues and their degree of success by aligning themselves with the market demands since it looks to be unfair to restrict one's services to a more traditional customer base. As society continues to adapt, the beauty and skincare industries will continue to evolve in line with that transition.
Understanding Sleep and Anxiety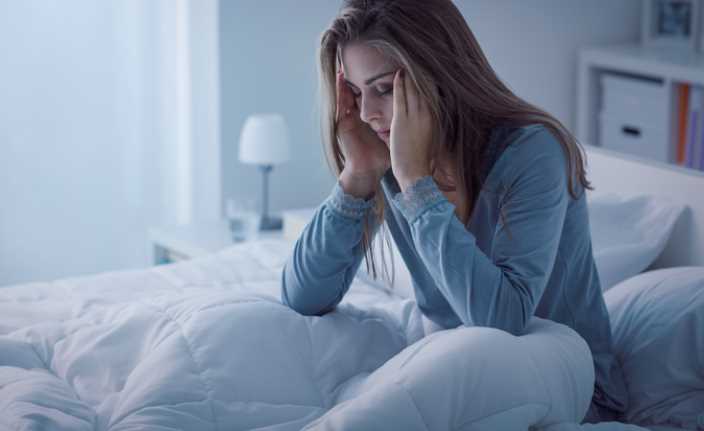 Are you having one of those nights where all you can do is worry? The common culprit for your sleepless nights is typically the stress and anxiety that comes along with adult life.
Those who suffer from anxiety disorders find it difficult to fall asleep. Are you not nodding off because you're anxious or is the anxiety steaming from your inability to fall asleep? Your anxiety could be from both problems. Having a lot of stress in your life could be leading to your sleeping problems, or it may be making ones you already have worse. Speak to an anxiety therapist in Chicago to help resolve your stress. Having a night that's riddled with you tossing and turning while awake can contribute to irritability and the worsening of depression. Our brains energize themselves by performing vital functions at night during specific periods of sleep.
Here are some tips to help you keep good sleep hygiene in practice to help you wind down at night:
Waking up and going to sleep at the same time everyday is important. This should be practiced on the weekends as well.
Practice Mindfulness. It's important to incorporate mindfulness with relaxation strategies like deep breathing or meditation. Mindfulness activities tend to boost the quality of sleep that we have throughout the night along with the amount of hours spent asleep.
Lessen screen time later in the day. Light, in particular blue light emitted by technology like phones and laptops, takes to throwing off your body's internal sleep rhythm, making it important to avoid using these pieces of technology before bed. Avoiding tech and finding other methods to wind down at the end of the day can help ease stress.
Wind down with a hot bath or shower. We often get a sleepy feeling when our bodies go from a hotter temperature to a cooler one. Emerging from hot water and going into a cool room to sleep accomplishes this.
Don't forget to count sheep. It sounds a bit ridiculous at your age. With that, it still works. When your brain focuses on an activity, that isn't backed by a blue light, it helps it power off. You can also keep your brain focused on one activity by breathing in and out.
Certain consumable items should be avoided before bed. Try not to touch alcohol because night caps are not that effective. Caffeine will keep you up as it's a stimulant. Large meals produce energy and can lead to heart burn that'll stop you from going to sleep.
Keep regular exercise. Exercise is the greatest reliever of stress that you can do with your body and has been shown by numerous studies to improve sleep quality. It's excellent for those who suffer from straight-up insomnia. Make sure you aren't performing extremely intense workouts right before bed. It's important to make sure you get your workouts in three hours before it's time to go to bed so you aren't too energized by the increased energy.
Keep worrisome thoughts in your head at an earlier time in the day. It's difficult to fall asleep when your mind is racing with concerns. It's difficult to drift off and stay asleep when you're worried about your mortgage or taxes. Keep these worries pinned to a certain point in the day for several minutes and then let them go. Thinking about solutions to your problems is the best way to let them go and get better sleep.
Some herbal teas may help you relax. A classic and all time favorite of mine happens to be chamomile tea. There are other great herbal teas that are excellent at helping the user drift off into dream land. A great book along with a good sip of tea create a routine that's perfect for saying goodnight.
If you aren't in dreamland after 20 minutes, it's suggested that you wake up and do something relaxing to help you fall asleep. Get a tin of cookies and a nice book to see if that helps you ease into a state of unconsciousness. The same can be said for waking up in the middle of the night.