5 of the Best RV Destinations to Visit in 2022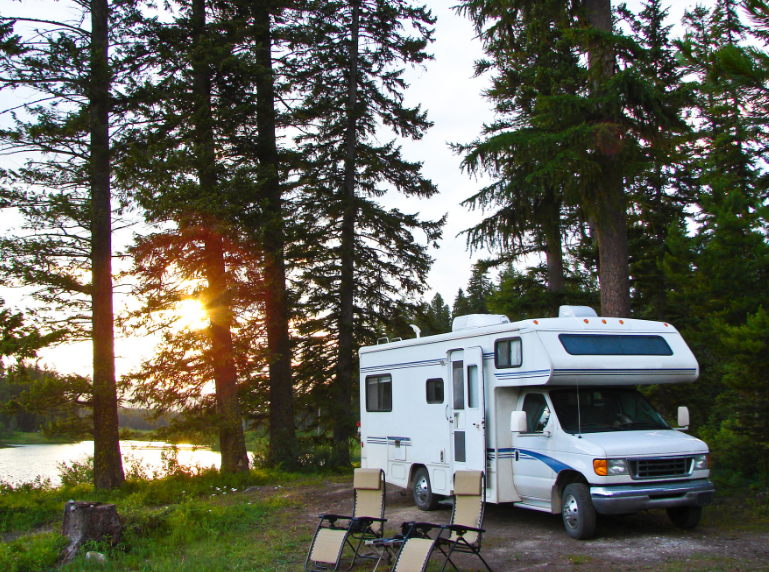 In the United States, over 11.2 million households own an RV, and that number continues to increase during the pandemic since RVs allow families to spend more time outdoors.
Are you planning a road trip or vacation in your RV in 2022? If so, you'll want to keep reading this post as we share some of the best RV destinations of the year!
1. Hocking Hills, Ohio
Hocking Hills is the perfect destination if you like hiking, as there are seven trails to explore. Here, you can enjoy flowering fields in the spring, green hills in the summer, or the changing leaves of autumn. In addition, ranger-guided parks can help even the less experienced hiker get the most out of the park.
Read more: tenerife live webcams
Moreover, the state park has electric campsites, but you can stay offsite in one of the many nearby campgrounds if these are full.
2. Bryce Canyon National Park, Utah
If you're tired of beach vacations, why not head to the dessert in Bryce Canyon? There's still plenty of sand and outdoor activities to enjoy, such as horseback riding, rock climbing, and hiking. And, you can sit around the campfire with your loved ones, the perfect opportunity to reconnect and get away from the worries of everyday life.
There are plenty of nearby campsites, so you won't have to worry about finding a place to stay!
3. Chincoteague Island, Virginia
Chincoteague is famous for its wild horses, which swim across the channels in the spring. While this event attracts quite the crowd, it's sleepy the rest of the year. So, if you live in the northeast, it's the perfect place to enjoy pristine beaches without traveling too far from home.
4. Route 66
One of the most popular road trip destinations in the United States isn't a single destination, but rather a road! Route 66 runs from Chicago to Santa Monica, with some pretty great attractions along the way. It's the perfect road trip for RV owners!
5. Bourbon Trail, Kentucky
Do you love bourbon? If so, you won't want to miss the Bourbon Trail in Kentucky, made up of over a dozen distilleries. You can visit each location at a different time to break up the route into several days or take a guided shuttle tour.
We recommend staying near Louisville since this is the start of the route. And, there are plenty of campsites in this area. Of course, if you don't have an RV yet, we recommend checking out travel trailers for sale before planning your trip.
Choose the Best RV Destinations for Your Vacation
No matter what sights you want to see, your RV is the perfect vehicle to get you there! Of course, the hardest part is choosing the best RV destinations! But, after reading this post, you can narrow down your selection and start your trip planning.
If you would like more RV living inspiration and travel advice, be sure to check out more of our related content! You'll find more posts that make vacation planning a breeze!
How do I become a citizen of St Kitts and Nevis?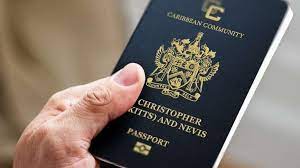 St Kitts and Nevis Citizenship
Investors along with any family members can directly qualify for citizenship through investment, either by making a donation or investing in real estate purchases. St Kitts passport is an excellent second passport for visa-free travel to over 100+ countries in Europe and the Caribbean.
How much does it cost to get citizenship in St Kitts?
St Kitts and Nevis's citizenship program by investment is the oldest in the world; it was launched in 1984. Since then, more than 20,000 applicants have received passports. To obtain citizenship, investors make a non-refundable contribution to the state fund of $150,000 or buy real estate for $200,000+.
Can I live in St.Kitts and Nevis?
First – you cannot just pick up and move to St. Kitts. If you plan on staying for an extended period you must apply for permanent residency which requires that you invest at least $250,000US in property or a business that will provide jobs for the locals.
How can I immigrate to St. Kitts and Nevis?
Main Applicant Requirements
The main applicant and spouse must be over 18 years of age.

Must be in good health.

Must possess a clean criminal record.

Must not have rejected visa entry to any of the countries with which St. Kitts & Nevis citizenship by investment and Nevis enjoy a visa-free entry treaty.
Is St. Kitts passport powerful?
Important Changes. St Kitts passport is now the powerful CBI passport in the Caribbean with visa-free access to 155 countries and territories, including Russia, the UK, Ireland, and EU Schengen states.
Is St. Kitts passport worth it?
Is St. Kitts citizenship worth it? Absolutely! if you're looking for enhanced travel mobility, St. Kitts and Nevis's passport gives you visa-free access to 156 destinations worldwide.
How safe are St. Kitts and Nevis?
Crime. Most visits are trouble-free, but there have been incidents of crime including murder, armed robbery, and sexual assault. You should maintain at least the same level of personal security awareness as you would in the UK and make sure your accommodation is secure. This also applies if you are staying on a yacht.
Is St. Kitts tax-free?
For individuals in St. Kitts and Nevis, there is no personal income tax, no filling payment, or penalties. There is a standard sales tax (VAT) of 17% and a 10% reduced rate which applies within the tourism sector. Resident legal entities are companies that are officially registered in St.
Can you drink the water in St Kitts?
Drinking water in St Kitts is absolutely fine. Most places will offer you a choice of bottled water, sparkling water, or tap water (the latter being free).
What language is spoken in St Kitts?
English is a West Germanic language of the Indo-European language family, originally spoken by the inhabitants of early medieval England.
Which Caribbean Island is the safest?
Montserrat. Nicknamed" The Emerald Isle of the Caribbean" both for its terrain and the heritage of its inhabitants, Montserrat is a British territory in the Leeward Islands and it is considered to be the safest island in the Caribbean, with its last recorded murder occurring in 2008.
Do St Kitts snakes?
Generally, most residents think that no snakes are present on St. Kitts and Nevis due to the presence of the mongoose but there are in fact snakes on both lands (Horwith and Lindsay 1999.
Is Nevis a tax haven?
Sain t Kitts and N devices are potentially one of the best available tax-havens. First, there is no individual income tax, although short-term capital gains may be taxable. Gifts and inheritance escape tax as well.
What to bring with you on a picnic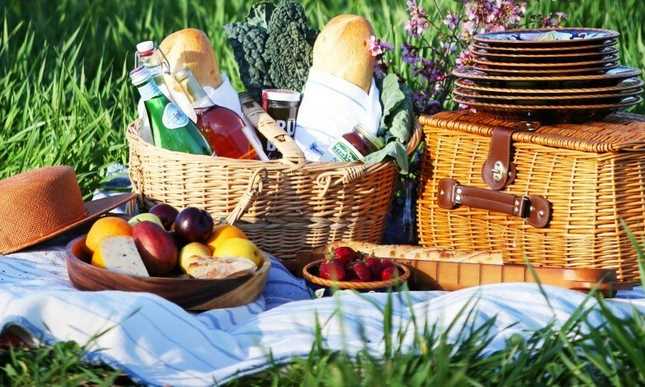 So, you are going on a picnic? Well, great! After all, the summer months are soon approaching, and the days are getting much longer. That is why having a picnic is a great way to spend your time during the summer days. All you have to do is invite some friends, family members, or even colleagues along with you in order to enjoy some lovely food with lovely company. If you are planning on attending or hosting a picnic, then you have come to the right place. Continue to read on in order to learn about the things that you should bring with you when you go for a picnic.
Food!
Unsurprisingly, food is the number-one thing that you need to bring with you. What is a picnic without food? So, if you are going on a picnic, be sure to bring along some good food with you. There are so many different food items that you can bring with you when you are having a picnic. So, the real challenge is narrowing down your list of potential candidates. Examples of foods and drinks that you can bring along with you to a picnic include cheese, wine, sandwiches, burgers, and breadsticks. Of course, whatever you choose to bring is totally dependent on your own likes and preferences. However, since a picnic is typically a social event, be sure to bring foods that other people enjoy too. So, if your friend who loves fruit is coming along too, then why not purchase some fresh strawberries, apples, or cherries for the picnic? Importantly also, if you are the person hosting the picnic, then make sure to ask the guests about their dietary requirements and preferences just in case anyone has any allergies. When you are out on a picnic and it is sunny, be sure to check out Just-glasses.co.uk in order to get some sunglasses to protect your eyes.
Drinks
Since people usually have picnics when it is sunny outside, an important thing that you should bring with you on a picnic is drinks. Of course, the most important beverage that you should carry is water. This is because your body needs to stay well hydrated, especially in the heat. So, bring along with you plenty of water, enough for everyone, when you are going on a picnic. Aside from water, you can also bring an array of juices. For example, you could bring fresh juices (e.g., apple, orange, and pineapple juice) or sparkling water. What is important is that you ensure that there is variety so everybody can find and pick an option that they enjoy.
Entertainment
Aside from the very important food and drinks, if you want to make the picnic an enjoyable one, then it is recommended that you also bring some entertainment. While you will certainly have the opportunity to chat and talk with your friends and family, you can elevate the picnic experience by bringing along some entertainment too.
The entertainment that you choose is up to you. For example, you could choose to bring a speaker with some music or boardgames. The options are truly endless.
7 Solo Travel Tips You Need to Know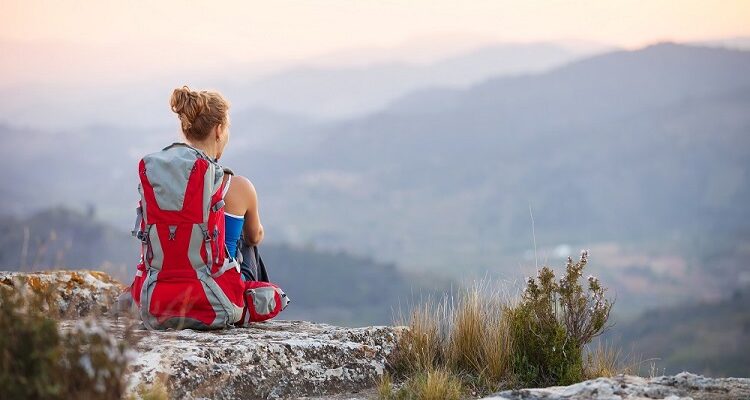 Because of increased remote jobs, traveling positions, and the coronavirus pandemic, traveling alone has grown immensely over the last three years.
In fact, solo traveling now makes up about %18 of all travel.
If you are one of the %18 of individuals taking a trip unaccompanied by a loved one, you may be worried about boredom, loneliness, or safety.
Below we have seven things you need to know to stay safe and entertained, so keep reading for some helpful tips.
Schedule Calls or Video Chats
Keeping in contact with your loved ones can make a solo trip a lot easier.
Schedule daily calls with the people you miss most to keep them in the loop, stay in the loop yourself, remove any anxiety on either end and help you stay entertained.
These scheduled chats can give you something to look forward to each day and is the perfect way to avoid feelings of disconnection.
Choose a Safe Area
No matter age, gender, or occupation, being alone in a foreign area can be scary so choosing a safe location to spend your time makes a huge difference in how much you enjoy your trip.
Unfortunately, it is not uncommon for solo travelers to be targeted for crimes. Therefore, before booking your hotel or planning events, you should search the crime rate in the area and look at hotel reviews. Additionally, it may be good to bring items for self-defense like pepper spray or a taser.
Take Plenty of Pictures
The best way to share your travels is to take many pictures to show people when you get home.
Whenever you wish that another person was sharing your experiences with you, pull out your camera and document the adventure.
Your loved ones will enjoy hearing all about the places you visited and the things you saw.
Additionally, the excitement of telling the stories can keep any feelings of loneliness at bay.
Go Out and Enjoy the Area
Sitting in the hotel room feeling lonely and anxious is helpful to nobody. So instead, go out, have fun and explore the area.
Many people feel uneasy or uncomfortable doing things alone, but solitude and independence are empowering and offer the best self-reflection, self-care, and growth opportunities.
Besides, while out and about, you may meet some incredible people or discover a new passion.
You can find tons of fun things to do while away on eventbrite.com.
Share your Location and Itinerary
To help keep your loved ones from worrying about your safety, you can send them a copy of your itinerary and use a location-sharing app.
Life360, Glympse, and Find my friends are apps that share your real-time location with those whom you give access.
If a situation were to arise that left a friend or family member concerned about your safety, having your itinerary and location gives them a last known location for investigative purposes.
Book a Good Hotel
If loneliness or boredom is a primary concern, book a hotel that can keep you busy.
Many hotels are aware of the increase in work-related bookings and recognize the importance of having great amenities and entertainment.
Consider booking a hotel that offers:
A pool or spa
Free wifi
A bar
Dining
Events
A workout facility
Business areas
In addition to amenities, it may be helpful to book a hotel close to activities and shopping centers so you can explore the area when bored.
Bring a Copy of your Emergency Information
Another safety tip for solo travelers is bringing an updated copy of your emergency information.
Consider printing multiple copies of documentation that includes your emergency contacts, medical history, doctor information, and allergies. Take those copies and place one in your pocket and one in your purse or briefcase.
Additionally, you protect yourself further by wearing jewelry that identifies allergies or medical conditions like diabetes or heart problems.
Having important identification information could be life-saving if anything happened to you while away.
Traveling to an unfamiliar area without anyone there to experience the adventure can be nerve-wracking. Luckily, there are many things you do to help you feel safe, connected, and enjoy your trip.
Consider booking a hotel with great amenities, sharing your location, documenting the trip with photos, and planning some activities to keep your mind at ease and entertained.