5 of the Best RV Destinations to Visit in 2022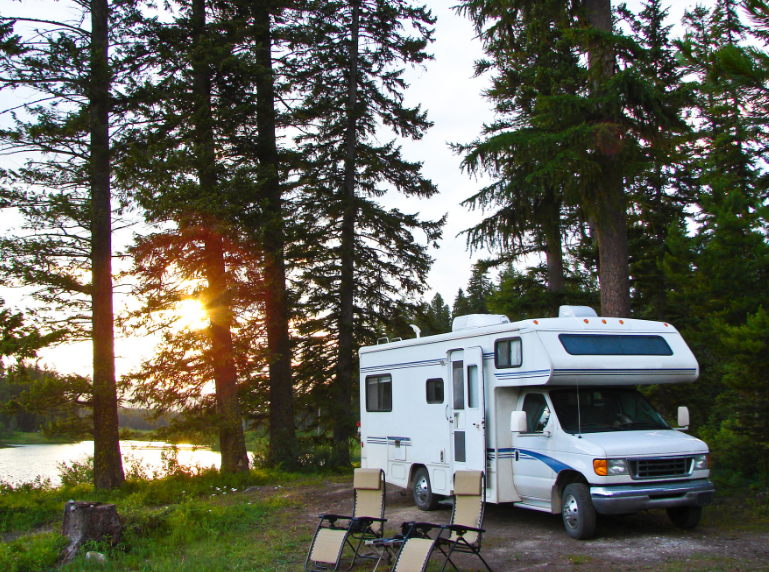 In the United States, over 11.2 million households own an RV, and that number continues to increase during the pandemic since RVs allow families to spend more time outdoors.
Are you planning a road trip or vacation in your RV in 2022? If so, you'll want to keep reading this post as we share some of the best RV destinations of the year!
1. Hocking Hills, Ohio
Hocking Hills is the perfect destination if you like hiking, as there are seven trails to explore. Here, you can enjoy flowering fields in the spring, green hills in the summer, or the changing leaves of autumn. In addition, ranger-guided parks can help even the less experienced hiker get the most out of the park.
Read more: tenerife live webcams
Moreover, the state park has electric campsites, but you can stay offsite in one of the many nearby campgrounds if these are full.
2. Bryce Canyon National Park, Utah
If you're tired of beach vacations, why not head to the dessert in Bryce Canyon? There's still plenty of sand and outdoor activities to enjoy, such as horseback riding, rock climbing, and hiking. And, you can sit around the campfire with your loved ones, the perfect opportunity to reconnect and get away from the worries of everyday life.
There are plenty of nearby campsites, so you won't have to worry about finding a place to stay!
3. Chincoteague Island, Virginia
Chincoteague is famous for its wild horses, which swim across the channels in the spring. While this event attracts quite the crowd, it's sleepy the rest of the year. So, if you live in the northeast, it's the perfect place to enjoy pristine beaches without traveling too far from home.
4. Route 66
One of the most popular road trip destinations in the United States isn't a single destination, but rather a road! Route 66 runs from Chicago to Santa Monica, with some pretty great attractions along the way. It's the perfect road trip for RV owners!
5. Bourbon Trail, Kentucky
Do you love bourbon? If so, you won't want to miss the Bourbon Trail in Kentucky, made up of over a dozen distilleries. You can visit each location at a different time to break up the route into several days or take a guided shuttle tour.
We recommend staying near Louisville since this is the start of the route. And, there are plenty of campsites in this area. Of course, if you don't have an RV yet, we recommend checking out travel trailers for sale before planning your trip.
Choose the Best RV Destinations for Your Vacation
No matter what sights you want to see, your RV is the perfect vehicle to get you there! Of course, the hardest part is choosing the best RV destinations! But, after reading this post, you can narrow down your selection and start your trip planning.
If you would like more RV living inspiration and travel advice, be sure to check out more of our related content! You'll find more posts that make vacation planning a breeze!
Unveiling the Best Vacation Rentals near Zion National Park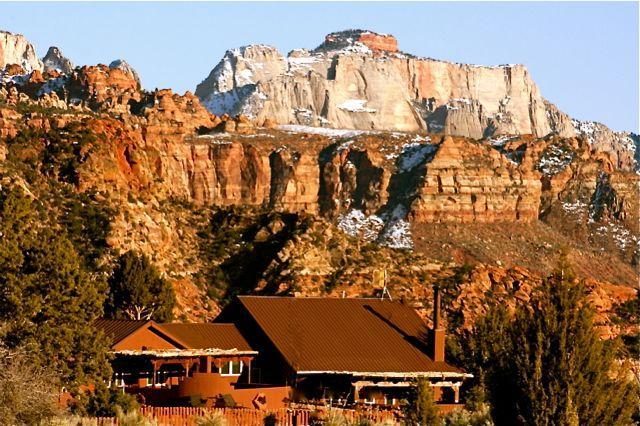 Introduction
Zion National Park, with its stunning red rock formations, lush canyons, and breathtaking vistas, is a paradise for outdoor enthusiasts and nature lovers alike. Whether you're planning a thrilling adventure or a tranquil getaway, staying in vacation rentals near Zion National Park offers the perfect blend of comfort and proximity to this natural wonderland.
In this article, we'll explore some of the top vacation rentals in the Zion National Park area, providing you with all the information you need to plan your dream vacation.
Luxury Cabins with a View
For those seeking a luxurious experience, consider booking one of the many upscale vacation rentals near Zion National Park. These cabins and lodges offer unparalleled comfort and stunning panoramic views of the park.
Imagine waking up to the sight of the sun rising over the red rock canyons from your private deck. These accommodations often feature modern amenities such as hot tubs, gourmet kitchens, and spacious living areas.
Cozy Cottages and Vacation Homes
If you prefer a more intimate and homey atmosphere, cozy cottages and vacation homes near Zion National Park are readily available. These rentals offer a warm and inviting ambiance, making them perfect for families and couples.
You can enjoy the convenience of a fully-equipped kitchen, a comfortable living room, and even a backyard barbecue area. Many of these properties are also pet-friendly, so you can bring your furry friends along for the adventure.
Glamping Tents and Yurts
For a unique and memorable experience, consider glamping near Zion National Park. Glamping sites often feature luxury tents, yurts, or even treehouses that combine the thrill of camping with the comfort of a resort.
These accommodations come with cozy beds, private bathrooms, and sometimes even air conditioning or heating, ensuring a comfortable stay amidst the great outdoors.
Vacation Rentals with Proximity to Hiking Trails
One of the major attractions of Zion National Park is its extensive network of hiking trails. To make the most of your hiking adventure, choose vacation rentals near the park's trailheads. You'll have quick and easy access to iconic hikes like Angel's Landing,
The Narrows, and Observation Point. After a day of exploring, you can return to your comfortable rental and relax in style.
Group Lodges and Retreats:
If you're traveling with a large group, family reunion, or corporate retreat, there are vacation rentals near Zion National Park that cater specifically to your needs. These spacious lodges and retreats can accommodate a substantial number of guests and often offer amenities like game rooms, swimming pools, and expansive outdoor areas for group activities and gatherings.
Conclusion
When planning your visit to Zion National Park, selecting the right vacation rental is essential for ensuring a memorable and comfortable stay. Whether you prefer the luxury of a cabin, the charm of a cottage, the uniqueness of glamping, or the convenience of a location close to hiking trails, there are vacation rentals near Zion National Park to suit every traveler's preferences.
So, pack your bags, prepare for adventure, and book your dream vacation rental near Zion National Park today. Experience the beauty and wonder of this iconic national park in style and comfort, creating lasting memories that will stay with you for a lifetime.
The Most Convenient and Affordable Way to Discover Europe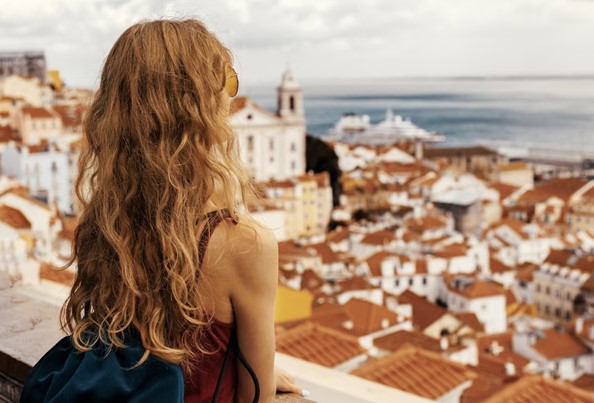 Europe was always known as one of the most popular and sought-out destinations for travelers all around the world. And seriously, what's not to like here? With dozens of different and unique countries to explore and rich history, stunning nature, and virtually endless diversity on the palm of your hand, the Old Continent is the gift that keeps on giving.
It should be pointed out, however, that these countless options for entertainment and exploration of local cultures can prove to be challenging both in logistical and financial terms. After all, we are speaking about an entire continent and dozens of different countries to explore.
Let us take a look then if we can offer some tips for discovering Europe in the most convenient and affordable manner.
Efficient Transportation Options
When it comes to traveling to places as vast as Europe, seamless transportation is the key to an enjoyable experience. Fortunately, the Old Continent has over time developed a very robust network of trains, buses, and budget airlines that are a match made in heaven for people who are traveling on a budget. By researching and taking advantage of high-speed trains or affordable flights, you can easily move from one European country to another, maximizing your time and minimizing the stress you must endure along the way.
Exploring with Eurail Pass
For those who want the ultimate flexibility and convenience, the Eurail Pass is a fantastic option. This all-in-one train ticket allows unlimited travel across multiple European countries within a specified time period. If you are more of a romantic soul you also know that the trains are the best way to get the real experiences of the countries you want to visit. So, get your ticket to European adventures: Eurail pass is everything you need to get started. You may find your own Before Sunrise experience somewhere along the way.
Budget-Friendly Accommodations
While traveling through Europe, there are various accommodation options to suit every budget. For instance, Airbnbs and hostels make an excellent pick for budget-conscious tourists, providing affordable private rooms at a fraction of the cost of traditional brand-name hotels. Alternatively, vacation rentals and homestays offer a more unique experience, allowing you to get in touch with the local culture much better. Various meeting apps will even allow you to get lodging completely for free.
Affordable City Cards and Attraction Passes
Many European cities offer city cards or attraction passes that provide discounted or free entry to popular tourist sites, museums, and public transportation. These cards often include additional perks such as guided tours or discounts at local restaurants and shops. By purchasing these passes, you can save money while experiencing the best each city has to offer. If anything, multi-day metro pass cards will allow you to get from point A to point B practically on a dime.
Off-Peak Travel and Shoulder Seasons
Timing your visit to Europe during off-peak periods or shoulder seasons can significantly lower your travel expenses. During these times, flights and lodgings can be found at discounted prices, and popular attractions are not flooded with noisy crowds. So you are not only saving hefty sums of money, but also getting a kick out of the trip as well. With that in mind, spending some time researching local national holidays and similar discount-heavy periods may prove to be quite helpful for your wallet.
Local Cuisine and Street Food
Europe's diversity can be best seen in its colorful cuisine. So, rather than dining at generic expensive restaurants, try checking what the street vendors have in store for you. And Europe is absolutely stacked with great street food choices. From mouth watering pastries in Paris to spicy Turkish kokorec, you'll have the opportunity to savor the flavors of Europe without breaking the bank. So, avoid the main street restaurants and see where the locals eat. You will find more exciting food for far less money.
Discovering Europe has become more convenient and affordable than ever before. By utilizing efficient transportation options, such as trains and budget airlines, exploring with the Eurail Pass, opting for budget-friendly accommodations, taking advantage of city cards and attraction passes, traveling during off-peak periods, indulging in local cuisine and street food, and conducting thorough planning and research, you can embark on a memorable European journey without breaking the bank.
So pack your bags, prepare your itinerary, and get ready to uncover the captivating wonders of Europe in the most convenient and cost-effective way possible. Your European adventure awaits!
Discovering Venice: The Best Reasons to Visit and Tips for a Memorable Experience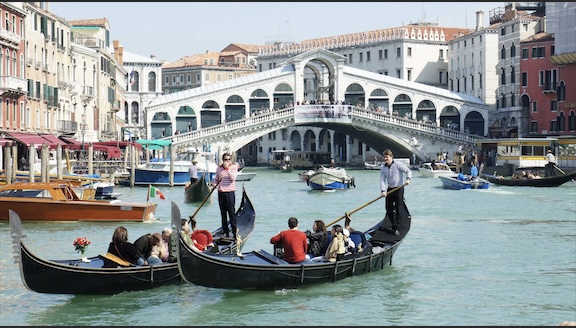 Venice is a city like no other, a place that captivates visitors with its unparalleled beauty and rich cultural heritage nestled amidst a marine lagoon. Exploring Venice is an experience that must be cherished at least once in a lifetime, as its distinct character and undeniable allure make it truly remarkable.
Venice is a city like no other, a place that captivates visitors with its unparalleled beauty and rich cultural heritage nestled amidst a marine lagoon. Exploring Venice is an experience that must be cherished at least once in a lifetime, as its distinct character and undeniable allure make it truly remarkable.
A Bustling City Center and the Allure of the Sea
One compelling reason to visit Venice is the vibrant city center that seamlessly merges with the bustling port. This distinctive feature, coupled with its unique lifestyle, tourism management, and the interplay between locals and visitors, sparks discussions about the need for conservation efforts and regulated tourism. Venice also serves as a departure point for countless individuals embarking on ferry journeys to explore the splendid coastal destinations of Croatia. The Venice port offers convenient booking options for various routes, including the stunning Istrian cities of Umago and Pula. However, the influx of tourists, although understandable, presents challenges in preserving the ancient and delicate essence of this magnificent city.
Logistical Insights: Getting Around and Connections
Let's focus on the beauty that Venice offers rather than delve into local administrative matters. As guests rather than mere tourists, we have the responsibility to respect and honor the places we visit or stay. In Venice, public transportation and pedestrian paths are the preferred means of getting around. Many visitors choose to park their cars outside the city and take a short train ride into the heart of Venice, acknowledging the importance of minimizing traffic within its historic streets.
Car Ferries and Exploring the Istrian Gulf
For those seeking to transport their vehicles on one of the ferries departing for the Istrian coast, there are convenient parking options near the port and the airport in the Mestre area. However, exploring Venice and the enchanting Croatian coast is an experience that is best savored without a car, limiting its use to inland areas or specific requirements.
Beyond Masks and Romance: The Many Facets of Venice
While Venice is often associated with love, romance, and Casanova's escapades, the city offers much more than the allure of gondolas, the lagoon, and masks. It entices visitors with its vibrant craftsmanship. Murano, renowned for its exquisite glass creations, exemplifies Venice's commitment to handmade artistry. Moreover, the city tantalizes taste buds with its delectable traditional dishes like polenta, bigoli, risotto, scampi, baccalà, and more, showcasing the culinary delights of the lagoon. Venice is a dynamic city, brimming with areas dedicated to art, sports, culture, music, fashion, food, and entertainment. Its strategic location amid a myriad of fascinating destinations makes it an ideal choice for solo travelers, couples, families, and groups seeking an immersive experience.
Embark on a captivating journey to Venice, a city that never fails to leave a lasting impression.