5 Cool Ways To Relax On A Private Jet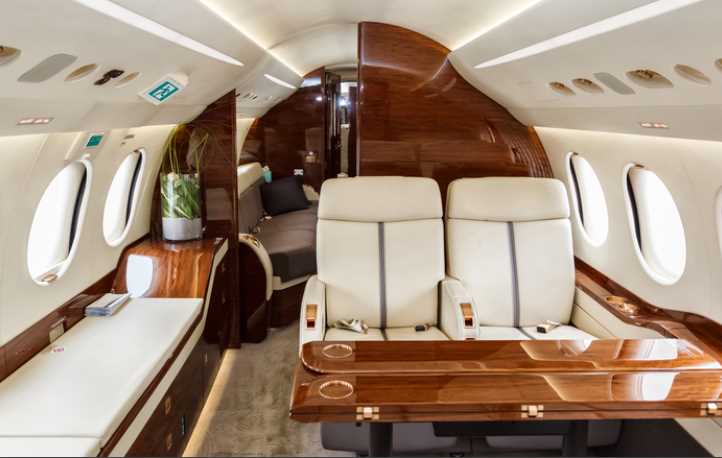 Everyone is stuffed together like sardines in economy class. It's an achievement if you manage to fall asleep for a few hours. People with long legs will feel like they're being tortured because the seats are so close together.
It's the exact opposite on a private jet because you can stretch your legs, but it's also possible to take your relaxation to the next level. Let's look at some fantastic ways to maximize your comfort while flying private.
Drink A Few Cocktails
The most outstanding jets offer you many beverage options, which include cocktails and a selection of wines/beers. You don't need to wait until you arrive at your destination to enjoy margaritas and mojitos.
Make sure you tell the company what you want before arriving at the airport, so they'll have plenty of time to stock the jet. It's easy to drink too much alcohol while flying private, which makes things difficult when you land.
Exercise On The Floor
Walking is the only exercise you can do on commercial flights unless you count basic things like shoulder shrugs and forward bends. When flying on a private jet, you'll be able to do yoga, squats, and lunges.
Exercising is a great way to relax while flying, but it offers excellent health benefits too. You don't want to run into a problem like deep vein thrombosis. It's extremely dangerous when you're so far from a hospital.
Get A Relaxing Massage
Some private jet companies offer wellness options, which include relaxing massages. Don't ask a hostess to give you a message unless it's definitely included. It could easily offend someone even if you're not trying to be sleazy.
If your partner tries to massage you during a commercial flight, it will upset other passengers. Nobody will give you dirty looks on a jet. How much does it cost to fly private? It's worth every penny if massages are on the table.
Ask People To Be Quiet
If you're paying for a private jet, you can ask everyone else to be quiet. The flight attendants won't talk to you unless it's an emergency. You won't be able to hear anything except a little noise coming from the aircraft.
It's impossible to achieve the same results on a commercial flight, even if you wear earplugs. You can't tell other passengers to stop talking. You might run into problems when flying private with kids.
Wear Your Pajamas To Fly
It's possible to wear pajamas when flying on a private jet. You can even take your shoes and socks off, which is more relaxing. You won't feel comfortable wearing pajamas on a commercial plane unless you're very confident.
Everyone will be talking about you behind your back. Flight attendants won't always let you fly without socks, especially if your feet smell. Some jets come with a private bedroom, so you can fall asleep in your underwear.
Relaxing On A Private Jet Is Easy
Even if you don't use any of the tips we've talked about today, you'll still feel very relaxed on private jets. That's one of the reasons why they cost more than commercial flights.
Up and About UK: Things to Do When Traveling the Kingdom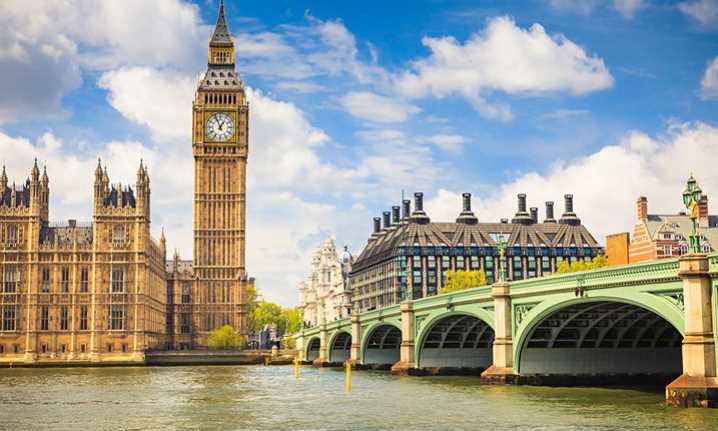 The UK is a beautiful place and the peak point of civilization. It's no wonder it's on the bucket lists of countries to travel to for so many people. You can visit vibrant towns or go to heritage sites. Alternatively, you can go clubbing and dive into the modern culture or go back in time and see various castles and historical monuments.
The UK hosts millions of tourists annually, and each visitor is looking for something different. Even before you book your tickets, you'll have a list of places to visit. In other words, the UK is a place that has a lot to offer.
Most bingo games are available online now, and bingo fans can check here online bingo reviews now. Some are looking for art, others for food, and some for a good time. Some might be interested in the UK's history of bingo and might look for bingo halls to visit.
But if you're not into bingo and you're looking for a great trip to the UK, here are some of the things you can do:
Visit a bar
Take a tour of a museum
Go dancing
Or you can:
See the Cornish Coast
Moors and clifftops await you at the Cornish Coast. There's ancient magic hidden there looking for a traveler like you. The place is thought to have been the inspiration for the Arthurian Legends, and when you visit, you'll find out why. Tintagel has some beautiful ruins to show you, and the low tide will reveal some caves that Merlin himself might have visited. If you're looking for magic, make sure to visit The Museum of Witchcraft and Magic. Try to do your magic if you can.
Marvel at Stonehenge
The theories about Stonehenge are endless. It is a place of wonder and will continue to be so in the future. For some, it's just a pile of stones, while it has a more significant meaning for others. Maybe it was Merlin that built it with the help of giants. Or perhaps druids constructed it as a celestial calendar. Some think that this site wasn't built by humans at all. The truth is that we'll never know so that we can marvel at this beautiful erection. Maybe you could come up with a theory and solve the great mystery once you visit the site.
Visit Vibrant London
London is one of the buzziest places in the world. It's a town like no other and is packed with activities and places to visit. You may be looking for art, and you can pop into some galleries. Alternatively, if you want to be mesmerized by science, you should visit some museums. If you're traveling to the UK, then London is a place you must visit.
But some people are looking for a good time and can find it at bars, restaurants, and even casinos. The Hippodrome Casino is more than just a casino venue. It has game rooms, bars, and one of the most prestigious restaurants in London. The industry is primarily online nowadays, so American casino sites for UK players are available, as are Canadian and other online casinos. But the Hippodrome proves that casino venues can treat you to a good time. Naturally, you're free to explore this great town and discover some hidden gems.
Take the Steps of Giants
The title might confuse you, but you can take the steps of giants if you visit a particular spot in Northern Ireland. This spot is called the Giant's Causeway, and it's made of 40,000 basalt stones in columns. You talk a walk on this causeway and take some fantastic pictures. When you see it, you'll understand why it's one of the most popular places in the UK. Besides the stones, there's a throne you can sit on, known as the Wishing Chair. Scientists say that this was built by volcanic eruptions a long time ago, but some say it was giants' hard work. Maybe you'll find one, and it will tell you what happened.
Look For Nessie
The Scottish Highlands is a beautiful place to visit. You'll see fields of green and the occasional castle. But nothing draws tourists to a place like Nessie. The thing about it is that it's a mysterious creature seen in the lake in that area. Loch Ness is the place to go if you're looking for a snapshot of the creature. That is if it decides to show up.
Conclusion
These are some of the spots you'll find across the UK, and you can expand the list by adding more to make your trip fun.
Why do people go to European countries on package holidays?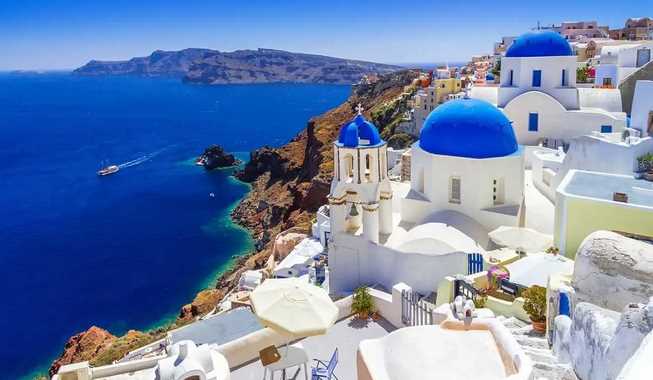 Introduction
Summer is the best season to visit Europe since it is bright and sunny. The majority of individuals like to travel around that time since they want to spend their holidays with friends and family. Additionally, throughout the summer, individuals like to be with their friends and family. They thus search for package holidays being provided by various travel providers. It is so because individuals choose to experience more while spending less money. Additionally, they anticipate engaging in activities that they find pleasurable and fun. Due to this, the majority of families take a summer vacation.
Moreover, some people like to go on winter break. However, the reason people prefer traveling during winter is its coldness. They like the cold weather, which is not hot and humid. They can enjoy winter by enjoying snowboarding, skiing, ice skating, and many more activities which are possible during the winter season. Most families go for summer break because of this reason. They want to spend some quality time with their friends and family members.
Furthermore, in Europe, the summer months (June-August) are ideal for vacationing. The weather is warm and sunny, and there are many beautiful places for tourists to visit. Kids will be looking forward to some fun activities during their summer vacation. They are likely going to play outside with friends or family members. So they can spend time outdoors while enjoying the sun and warmth. They will also want to explore new places by visiting museums and parks along the way.
What includes in the package vacations?
Package vacations are holidays where the people who go on them pay a fixed price for their vacation. This means that they don't need to worry about how much money they have or how much they can afford. It is because they know exactly how much they will spend on their holiday. This is an excellent way of saving money when going on vacation. Perhaps, it means that all you need to do is book your flights and accommodation, as well as food and drinks along with transport between these places.
How can package holidays maintain your budget?
In summer, people prefer to go on holiday. They may reduce their expenditures as a result, which is the rationale behind this. The easiest method to achieve this may be through package holidays. For those who desire to travel throughout Europe, these packages are the best choice. They are accessible throughout the entire year and are offered by several airlines. However, you may save a lot of money by choosing this kind of vacation package because the package rates are often less expensive than the individual ones. Hence, such package vacations for large groups of people are also very important as it allows they save money on transportation costs and accommodation fees. This is why large groups of people need to go through these packages. So that they can enjoy their vacations without worrying about money issues.
Prefer a package of holidays
Going on a package vacation to Europe is a great way to save money, and it's also a great way to see the sights. But there are a few things you should know before you book your trip. First, European countries are expensive otherwise. So when you go on an extended stay package vacation, you're able to get everything that you need on one trip. You don't have to worry about choosing between sightseeing and shopping or other activities, you just enjoy both at once. Second, if you are traveling with a group of friends or family members, it's easier than ever to maintain your cost of traveling while still saving money.
Furthermore, with package holidays, everything is defined from the start. The package will define the places where the tourist can visit. Hence, European countries are so big that it would take you a lot of time and money to travel around them by yourself, which is why package holidays are best to go there. With these holidays, you can maintain your cost of traveling with a package of holidays as everything is defined from the start.
Benefits to go to European countries in a tour package
Tour package holidays to European countries are a great way to see the continent at a fraction of the cost. With prices starting at around $100 per person, you can explore a lot of new places and get an amazing experience while staying within your budget. Here are a few advantages of booking a package trip to a European nation:
You can reduce your transportation expenses. Further, you will save money by not having to pay for transportation between places, whether you're taking the bus, the train, the automobile, or the airplane. This is particularly true if you're driving your car because it saves you from having to use an expensive cab or the public transportation system.
There's no worry about getting lost or stuck in traffic. Packages often include all the essential amenities—food, hotel, and excursions. So you don't have to worry about how long it will take them to get to their destination if something goes wrong along the route (such as a breakdown).
Conclusion
People like to go on holiday in summer because the weather is pleasant and people can have fun outside. The sun is also not very hot during this time of the year. Because of this, many people prefer to take vacations in the summer. You must go on a trip with a group of individuals who are also interested in traveling if you want to have an inexpensive holiday. This will enable you to reduce both your travel and lodging expenses. Package holidays allow large groups of people to travel at once without having to worry about finding rooms or renting cars. This makes them more convenient than individual vacations, which are less affordable and require more planning time.
4 Amazing Reasons for Moving to California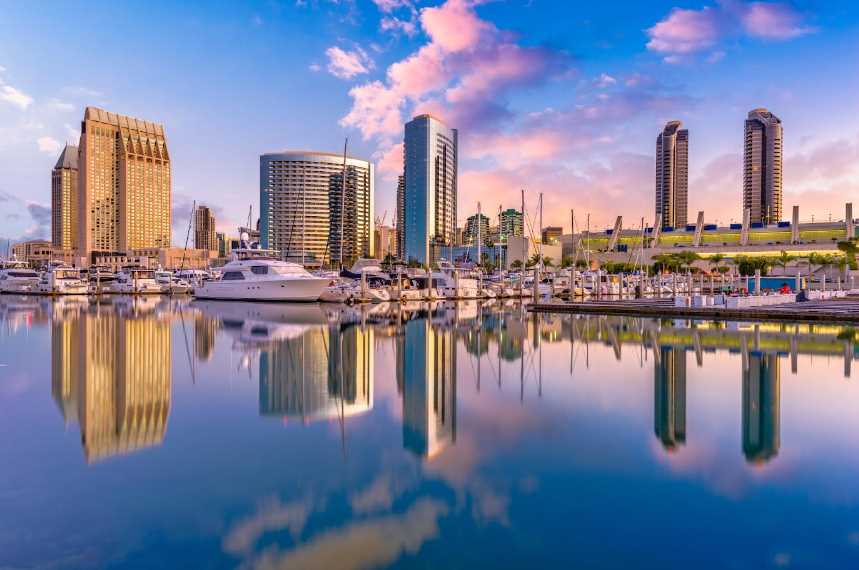 Did you know that the unemployment rate in California is as low as 4.3%? That's just one of the many great things about the Golden State.
It also has some of the most gorgeous landscapes in the country. So, if you're looking for a new place to move to, California should be at the top of your list. Here are four amazing reasons moving to California is a good idea.
You'll Be Part of a Growing State
California is home to one of the world's biggest and most diverse economies. The state is already the 9th largest economy in the world, and it's expected to reach 3rd place by 2024.
The industry here has excellent prospects for growth, with innovation and technology playing a huge role. The state has a youthful and highly educated population and plenty of job opportunities. That's because it's one of the most multicultural states in the country, with 66% of its residents being part of a minority ethnic group.
There's a Lot to Do and See in California
The Golden State is also known for being one of the most culturally diverse states in the country. It's where people of many different ethnicities and cultures can coexist peacefully. And it's relatively affordable to live there.
In fact, the actual process of moving to another state isn't as expensive as people think. Get a quote here.
California has a reputation for being one of the most beautiful places in the United States. The mountains, forests, and beaches are just some things you can enjoy there.
Living in California also means you'll have tons of hiking, camping, sailing, skiing, and surfing opportunities. There are also many kinds of museums and art galleries, where you can enjoy the collections and exhibitions of local and international artists.
You'll Be Close to New Job Opportunities
California is also a hub for job opportunities. There are many great jobs available in the state. For example, you can become part of the healthcare industry, where you can practice in various specialties and locations, including private practices, hospital settings, and research facilities.
The creative industries employ people in various roles, from marketing and advertising to software development and design. There are also many great job opportunities in the technology sector, including software development, engineering, and operations.
Wonderful Weather
If you're looking for a state with great weather, California is your place. It has a more clement and mild climate than many other states. That means you can enjoy the outdoors year-round, with plenty of time to go skiing, surfing, hiking, or golfing.
The weather is also great for swimming and other water sports. There are also many cultural and outdoor activities that you can enjoy during the winter months when the weather is less comfortable.
Start Moving To California!
So, if you're considering moving to California, you'll be in for a treat. This great state offers plenty of beauty, history, and opportunity. Whether you're interested in growing within the healthcare industry, technology, or the arts, there's a job for you. Move to California to enjoy these benefits and much more!
If you're still thirsty for similar topics, keep reading through our blog to find similar blog posts!