Why long term RV parks are better than trailer parks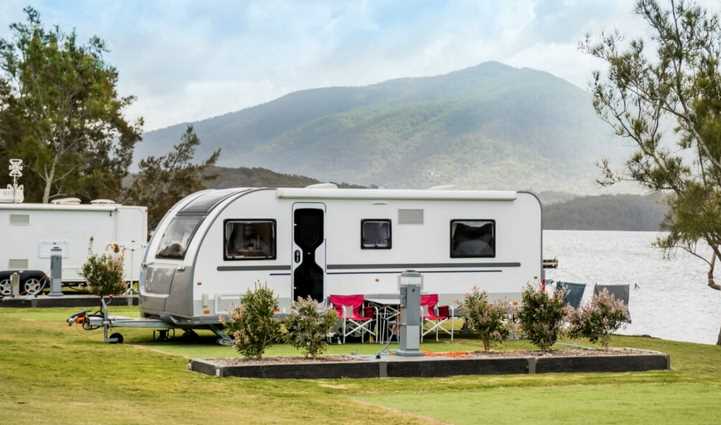 In recent years, there has been a growing trend of people living in RVs full-time. This lifestyle has many benefits, but one of the biggest is that you can choose to live in a long term RV park. Here are four reasons why long term RV parks are better than trailer parks.
The benefits of long term RV parks
RV parks provide a great option for long-term living, especially if you are looking for an affordable and flexible housing solution. Here are some of the key benefits of long-term RV parks:
Cost savings – Long-term RV parks typically offer discounts for extended stays, meaning you can save money on your overall housing costs.
More amenities – Many RV parks offer a wide range of amenities and activities, from swimming pools and playgrounds to laundry facilities and social events. This can make life more enjoyable and convenient, especially if you are living in your RV full-time.
A sense of community – Staying in an RV park for an extended period of time can help you develop a strong sense of community with your fellow campers. This can make living in an RV more enjoyable and fulfilling.
The drawbacks of trailer parks
Trailer parks have a number of drawbacks that make them less desirable than long term RV parks. For one, they are often located in less desirable areas, such as near industrial sites or in flood zones. Additionally, trailer parks typically have fewer amenities than RV parks, such as laundry facilities and playgrounds. Finally, trailer parks can be noisy places, with people coming and going at all hours of the day and night.
Where to find RV parks and trailer parks
There are many different places to look for RV parks and trailer parks. For RV parks, you can check out the park listings of several websites that deal with RVs, such as Escapees or Good Sam Parks.
Better locations of RV Parks
RV parks are much better than trailer parks for a number of reasons. First, they are typically located in better locations. They are often near major highways or interstates, which makes them easy to get to. They also tend to be near cities, which means there are more things to do nearby.
Second, RV parks typically have better facilities than trailer parks. They often have nicer bathrooms and showers, laundry facilities, and sometimes even swimming pools. They also tend to have more electrical outlets and better Wi-Fi service.
Third, RV parks typically have more rules and regulations than trailer parks. This means that they are generally cleaner and more well-kept. And since they are typically run by professional management companies, you can be sure that the staff will be helpful and friendly.
Why long term RV parks are better
There are many reasons why long term RV parks are better than trailer parks. For one, they usually have better amenities and more activities for residents to enjoy. They also tend to be located in more desirable areas, which means that you'll have a nicer view from your RV.
Another reason why long term RV parks are better is that they tend to be more social places. There are usually more people around to chat with and make friends with. This can make living in an RV park a much more enjoyable experience.
Finally, long term RV parks typically have lower monthly fees than trailer parks. This is because they don't have the same overhead costs as trailer parks (e.g., they don't need to maintain roads and sewer lines). As a result, you can save money by choosing to live in a long term RV park.
Conclusion
So there you have it. Long term RV parks are a great alternative to staying in a trailer park. Often times you can find that the rates are better for the amenities that you will get at a RV park and also you will have a better sense of community. You can click here to learn more about a long term park that we found near Sarasota, FL.
The Future of Travel: How Technology is Changing the Way We Explore the World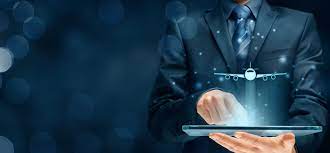 Travel has always been an essential part of human life, with people exploring new places and cultures for thousands of years. In recent times, technology has revolutionized the travel industry, from the way we plan our trips to the way we experience new destinations. In this article, we'll explore how technology is changing the way we travel and what we can expect in the future.
Virtual Reality
Virtual reality has emerged as a powerful tool for the travel industry, allowing casino games online players to experience destinations without leaving their homes. Travel companies are using VR technology to offer virtual tours of popular destinations, giving travellers a taste of what they can expect when they arrive.
Mobile Apps
Mobile apps have become an essential part of travel planning, with travellers using them to book flights, accommodations, and activities. These apps have made it easier than ever to plan a trip, with real-time updates and notifications keeping travellers informed about their itinerary.
AI-Powered Assistance
Artificial intelligence is making it easier for travellers to get the assistance they need when travelling. Chatbots and virtual assistants are becoming more common, offering travellers 24/7 assistance with everything from flight bookings to hotel reservations.
Sustainability
Sustainability has become an essential issue for the travel industry, with travellers increasingly concerned about the impact of their travel on the environment. Technology is playing a vital role in addressing these concerns, with online casinos Australia companies using data and analytics to identify ways to reduce their carbon footprint. For example, airlines are using more fuel-efficient planes, and hotels are using smart lighting and temperature controls to reduce energy consumption.
Conclusion
Technology has had a significant impact on the travel industry, from the rise of virtual reality to the use of AI-powered assistance. As the industry continues to evolve, we can expect to see more innovations that will change the way we explore the world. While technology has brought many benefits, it's important to balance these with sustainability concerns, ensuring that we can continue to travel and explore the world for generations to come.
5 Reasons Why Flying Private is the Ultimate Luxury Experience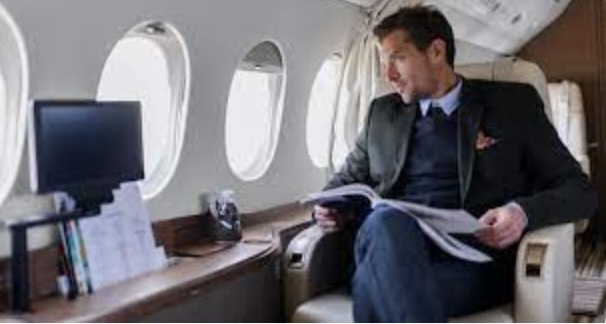 When you have a trip that you have to make, you can fly commercially, or you can experience the luxury of flying in a private chartered jet. Flying in a Private Jet is an amazing feeling. It is a way to fly in style and in full comfort. If you have never been on a private flight before, you might be surprised at how it differs from a commercial flight.
1. When Flying Privately, Your Pets Can Sit Beside You
When you choose a commercial flight for your travels, you and your pets will most likely be separated, and you will spend the flight thinking about the pets and feeling sorry for them. You might choose not to take your pets on your trip simply so that you aren't thinking of them flying in a crate and being uncomfortable and lonely. One of the luxuries of a private flight is having your pets fly with you and sit with you. You can talk to your pets while on the flight and play with them, comforting them when they are nervous about everything going on and drawing comfort from them. A private flight allows you to bring all the necessary items to care for your pets.
2. On a Private Jet, You Have Access to Food You Will Enjoy
The food served on a commercial flight is not always the best, and you might not enjoy picking at that food and trying to get satisfied with it. When you take a private flight, you will most likely be on a flight with caterers who know how to cook better food options and give you some say in the type of food made for you. If you are going on a long flight, flying privately gives you the luxury of enjoying a delicious meal that was prepared just for you.
3. You Can Get Rest When Flying Privately
When you try to rest on a commercial flight, you might find your seat too cramped, and the other passengers are too noisy. Even if you aren't worried about getting sleep but you simply want to rest your eyes, you might feel too anxious on a crowded commercial flight to do that. One luxury you have with a private flight is a private and quiet space where you can rest. You may have a bed to rest on while traveling, or you may simply have a comfortable and quiet seat where you can recline and get the rest you need.
4. Private Flights are Taken According to Your Schedule
Whether taking a private jet to Vegas or traveling to a destination on the other side, you will appreciate the luxury of choosing when your flight takes off when you fly privately. You keep your life busy and want to travel to a new place without wasting much time on the actual travel. When you fly privately, you influence the timing of your trip, and you can arrive at your destination at the ideal time for your needs.
5. You Stay Comfortable When Investing in a Luxurious Private Flight
It's hard to simply get up and walk the aisle on a commercial flight, as people are all around you, and their legs are in your way. When you are on a private flight, you can walk around and access rooms that are yours to use. You might sit down in front of a large screen to watch a movie, or you might choose to set up a meeting in an office space. You can stretch your legs, enjoy the entertainment you want, and talk comfortably with your travel companions on a private flight.
Flying privately might impress your loved ones or make sense for you schedule-wise, but it also offers you many luxuries that you will not get when you board a commercial flight. If you are looking to get to a destination without dealing with the stress of a traditional flight and want privacy while in the air, consider booking a jet and taking a private flight straight to your destination.
How to Evaluate Moving Companies: Key Factors to Consider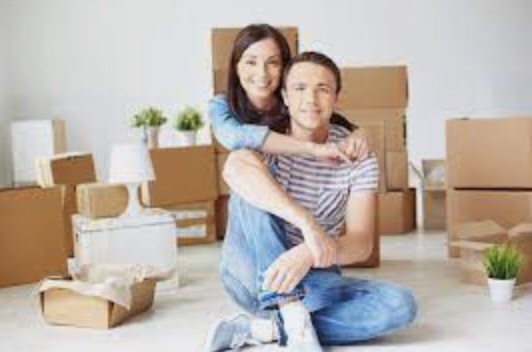 Selecting the ideal moving company can be challenging. However, with the help of the internet, you can compare various companies and choose the one best suited for your relocation. To make an informed decision, it's crucial to research and compare different options. You can easily find local movers by searching online, which will simplify your decision-making process. By conducting thorough research, you can find the best deal and the most affordable price. This article offers insights into what to consider when comparing moving companies.
Compare moving quotes
After you have received several moving quotations, you need to compare them and understand their costs. This will help you decide which local relocation company is best for you. We have listed some of the key costs to evaluate:
Packing costs
When you hire a Perth removalist moving company to pack up your belongings, they need to have packing supplies. The amount of packing materials required to pack your items will determine the packing costs charged by movers. The packing costs are based on the size of your relocation.
Transportation costs
The cost of transportation is based on how many trucks are required, their size and the distance they will be driven.
Insurance
If you are looking to protect yourself against financial losses during the move then the coverage plan is the best option. Insurance costs are determined by the value of your possessions.
Labour cost. The movers will pack, move, load, and unload all your belongings in exchange for a certain price.
Extra charges
Some moving companies charge extra costs for additional services. Some of these services include the disassembling and reassembling of furniture, storage, unpacking, stairs, even a back to depot charge.
You will have a local moving company in mind after comparing and evaluating all the quotes. It is not wise to choose a local moving company based solely on price as what may be the cheapest can end up costing the most.
Compare reviews and feedback of different relocation companies
It is best to read the feedback and reviews of all the movers before you choose one to handle your local move. On their websites, almost all local moving companies post testimonials. However, this may not always be the case.
You should instead look for platforms that present reviews and feedback from customers of local moving companies such as New Zealand movers. Many business directories, such as the Better Business Bureau listing and Google local business listing, list most relocation companies that should offer plenty of reviews to go by. Not all reviews are genuine though so take it with a grain of salt.
Tools and protection equipment
Inquire about the company's knowledge of the latest technologies to ensure a safer process and whether they have invested in upgraded tools for greater efficiency. A company that has invested in advanced tools, such as moving cost calculators, customised trolley's, is likely to provide a professional service. They may also offer storage services, containers, and other moving-related protection equipment to keep your belongings safe, giving you confidence that your belongings will be transported with safety at the forefront.
Ensure business credentials are up to date
If you want to hire professional movers, make sure that the company is licensed, insured, experienced and reputable. Local relocation companies are required to be licensed in many countries to operate as movers. You can check their legal documents to determine if you have chosen a reliable and trustworthy company if you are unsure which one to choose. The Australian Business Register is the best indicator of whether a particular moving company is a legitimate business.
There are no definitive rules for comparing moving companies, as your individual needs and the services offered will vary. By considering the factors mentioned earlier and dedicating time to research various options, you can identify the most suitable company for your relocation, ensuring a worry-free experience throughout the process.