5 clever SEO tips for bloggers that no one is talking about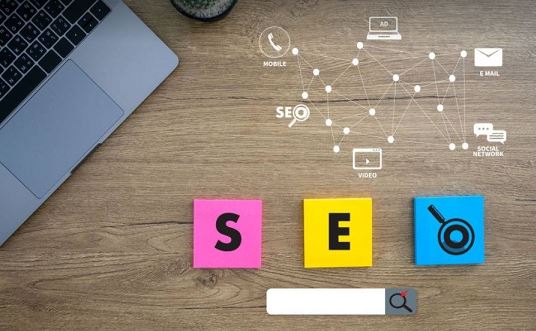 Most bloggers do not follow such kind of advanced strategies. Everybody is dependent upon keyword research, driving traffic through social media, guest posts, etc. But you should remember that people are no more likely to get fooled by your clickbait. They want someone who shows them or gives them solutions to their problems in real life. So, in this regard, if you implement the strategies shared below, it will help you drive more traffic plus will increase the authority of your website.
Table of Contents
Start giveaways                                                                                                                            1
Use analytics to your favour                                                                                                      2
Analyze your page RPM                                                                                                              2
Always have nine or more items in the blog post                                                                  2
Don't forget to add Alt Text to your images.                                                                           3
End thoughts                                                                                                                                 4
Start giveaways
One of the best strategies used by any SEO expert is to implement giveaways in your blog post. You can review 2-3 products on YouTube and let the audience decide which one is the best for them all by themselves. Or you can drive them to a blog post to show which one you think is the best for them. You can also initiate a competition in which you will choose a winner at the end of the week for giving the best review and awarding them with some gifts like Amazon coupons to boost them. It will help you in both directions; first, it will drive more traffic to your website in terms of organic; second, it will increase your website's authority as people will spend more time reading your content.
Use analytics to your favour
Most bloggers do not recognize the importance of Google analytics. For them, it's only a tool to see how much traffic your website is driving, but it is way more useful than that. In Google Analytics, there is a section called Behaviour in which you can type "?S=" to see what type of queries people are typing in your block search box. It will give you an idea of what kind of content you are really missing, and if the content is already present, you should use the internal links there to keep your readers occupied for more time.
Analyze your page RPM
Every page has some RPM, so we call EPRM to measure how much it is worth to your website. There are many ways you can see your top-performing pages, but one of the easiest ways is to search through Google Analytics. It will show you pages worth more value than your imagination. Let's make it easy through an example. Suppose you have ten blog posts under a category, and after analyzing through Google Analytics, you found out that 3 of them are worth $50 RPM as compared to 7 others who are merely worth $5 per 1000 pageviews. Now it becomes clear which kind of topics you need to focus on more and more to make more profit.
Always have nine or more items in the blog post
If you're trying to become an SEO expert, you have probably heard about Featured Snippets. It is one of the easiest ways to gain traffic to your website without ranking on the first page. Yes, that's correct. Even if you're on the third or fourth page, Google can still consider your post for featured snippets, provided your content is way superior to others. In this regard, listicle blog posts have always been the winner. People love to read long blog posts hoping that extra information and listicle posts cater to those needs with ease. However, if you're writing a listicle post, consider adding more than nine items to your list. That's because Google can only show up to eight items on the featured snippet and for the rest all, it will add a "read more" tag below it. That acts as a clickbait for the readers, and 99% of readers click on it without giving any second thoughts.
Don't forget to add Alt Text to your images.
It's apparent to add images to your blog posts to make them appear complete and visually appealing for your readers. But do you ever optimize them from an SEO perspective? With that being said, it means optimizing the images with not just any text but with powerful keywords that people usually type into the Google Images search box. If your website is connected to Search Console, go visit the traffic report for "Images" instead of "web" clicks. You would be surprised to see the kind of extra traffic we're trying to talk about. Thus, add as many images you want but make them all optimized by adding "Alt Text" in terms of keywords to rank them higher on Google' image search results.
End thoughts
In case you don't have time to implement so many things by yourself, it's better to outsource the work to a knowledgeable strategist like Digital Muscle, an seo company, who can take care of your SEO work with ease. They have been helping bloggers and businessmen worldwide to cater to quality traffic through 100% White Hat SEO methods.
How to avoid online money making scams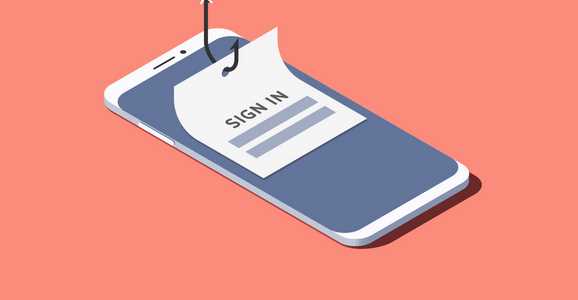 There is a huge demand for online earning opportunities. Everybody wants to try his/her luck at some online job or business. And you will find many people offering courses that teach you how to make money online. But there's always a risk of getting scammed.
Let's read how you can avoid these scams.
Trust your gut feeling:
You must have come across online jobs or income opportunities that seem too good to be true. It is understandable to feel a little enticed. But chances are high that these opportunities are nothing but a waste of time.
Do not trust opportunities that promise a ridiculously high amount for simple work. Businesses can offer higher pay when they want quality work but these are usually for high-skill jobs. If there is a generous remuneration for a simple task like data entry or clicks, you should be on your guard.
Do the due diligence
Do some online search about the opportunity. If it's a course, you can easily find reviews online. There are many blogs like Netbooks Review that regularly share reviews and legit ways to make money online. Do not trust the first review you read since there are many people doing negative reviews just to target the searches. Go through 4 or 5 reviews and see the general consensus.
You should know the online earning landscape before you start with anything.
When going for a job, you should also look up the client's details before accepting to work. Freelance sites like Upwork will give you a great deal of information. Check if the client has done projects with other freelancers. If so, see their feedback. The client might be new to that specific platform. You can always Google them and see if you can find any information about them or their company. It is always better to work with a client that has more projects completed on the given platform rather than working with a completely new one.
Be wary of the vague, brief project details
A job posting that well explains its scope and illustrates in detail the experience and other requirements is reassuring. That means that the client knows what they want, which will save you from frequent headaches that could occur while communicating with the client otherwise.
Not only this but it also means that the job is legit. However, this is one factor that validates the client and project. Other factors need to be weighed in too while assessing the authenticity of the project.
Steer clear of the jobs that require money
The rule of online money-making is simple. You give your services and the other party pays you money in return. It should remain this way. You must have stumbled on job offers that require you to subscribe to a service or become a member of a job portal by paying a certain amount of money.
It is better to ignore these posts, as they are always a scam. Besides, why not go for a job that pays you without any fee (doesn't it sounds ironic?) rather than going for something that seems to be requiring a lot from you?
Go for paid tests
Many clients require an initial test to assess one's level of expertise before hiring a resource. That sounds completely harmless and innocent. However, the situation turns around when you find out that the initial test was the only thing the client needed. So, it is better to take a test only when it is paid.
But many clients maintain that they are selecting from a wide range of candidates and paying all of them would make the hiring expensive. In that case, ask the client to keep the test short and simple. For instance, if you are a writer, jotting down 250 words would not be big trouble for you and the client will also be able to assess your skills. Whatever you do, do not take a large test that is practically providing free work.
Bonus: Never initiate a project before signing a contract. It is better to work with a new client through a reliable platform because they will ensure payments. Do not accept if a client is offering you to work outside of the platform.
Top 10 Benefits Of Web Hosting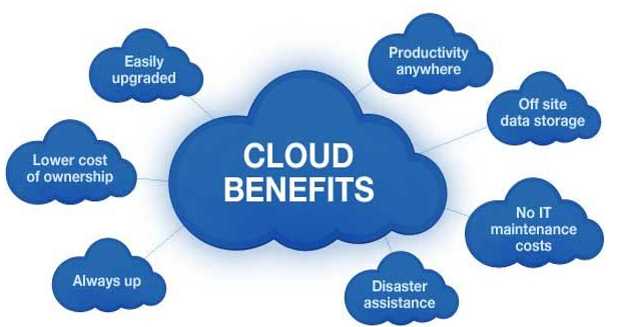 Cloud hosting has become more and more popular in the past few years, and this is for good reason. Given your recent growth, you may have many problems. It is a flexible, scalable, and powerful hosting solution that can provide unique features for your business.  We have introduced the main advantages of cloud hosting below so that you can understand if it is suitable for your website.
Benefits of cloud hosting
1. Redundant environment for server
Your website is hosted on a single server in most cases. If something goes wrong with that server, your site will go down and you won't be able to reconnect until the problem is resolved. If your hosting is redundant, a site backup takes over your existing site in seconds. However, not all redundancy is equal. There is a simultaneous live website version that you may upload to your host using cloud hosting.
2. Works well for locations with scalable traffic
It will be tough to locate a host that gives you the greatest value for your money if your traffic levels fluctuate. When you use cloud hosting, you may quickly scale up and down your server resources as needed. With any other type of hosting, achieving this degree of scalability is extremely challenging.
3. Maximum availability and uptime
If you use traditional hosting, the uptime of your site is determined by the physical server environment. Your site will go offline if you do. It can assist in reducing your site's overall downtime unless you're using a CDN.
The hosting material of the cloud is intended for excellent performance. As your website uses the resources of several servers, if one goes down or has technical problems, it may easily be transferred to another one. In addition, your website will not fall due to traffic surges due to its ability to scale the server resources on demand.
4. Adaptable method of pricing
For most other styles of hosting, you pay a monthly fee regardless of whether you don't use all of the server's resources. With cloud hosting, you only pay for what you use.
Therefore, if you want a certain post to become viral or your website gets unusually high traffic, you don't need to completely update your package, all you need to do is increase your resources and reduce it by one during peak traffic periods. transportation. Back to normal, instead of paying high hosting fees, your price is equal to all the server resources you use.
5. Security against server hardware problems
Your website is protected from any physical server difficulties, such as hacking, hardware failure, or system overload, when you use cloud hosting. You may easily use the physical resources of another server if a physical server is hacked or has a problem.
6. Scaling server resources is a breeze.
With cloud hosting, expanding server resources couldn't be easier. For most cloud servers, you can access an intuitive site management dashboard that allows you to view site performance in real-time. The server resources can also be increased or decreased. No need to wait for approval from your hosting provider.
7. Quick server installation procedure
A cloud hosting server may be set up in a matter of minutes. Your web server setup may take some time unless you sign up for a beginning shared hosting service. This can be inconvenient if you need your site up and running fast or if you're in the middle of a host migration and can't wait for the server to be ready.
8. Reduce your total environmental effect.
If you're a company or person concerned about the environment yet require a hosting solution that goes beyond shared hosting, cloud hosting could be the answer. You use fewer data centers overall with cloud hosting, and you only use the server resources that you truly need at the time. You may reduce your environmental affect by making better use of your resources and data.
9. Website's speed and performance have been improved
The majority of cloud servers can provide you with lightning-fast speeds. Aside from being able to easily enhance your site's capacity, cloud hosting also allows for simpler load balancing between various server environments, which may relieve pressure on a single server's resources.
Of course, the server hardware will have an impact on your site's performance, so search for a cloud host that offers many layers of caching, premium server hardware, and low-density servers.
10. Easy server management panel
Cloud servers used to be a bit of a challenge. To successfully manage and scale their server, they needed managerial and technical skills. However, with today's cloud hosting, you can use a simple dashboard to keep track of your hosting and scale it up and down as needed. To run your server in the cloud, you don't need any technical knowledge.
What Are the Characteristics of an Effective Logo?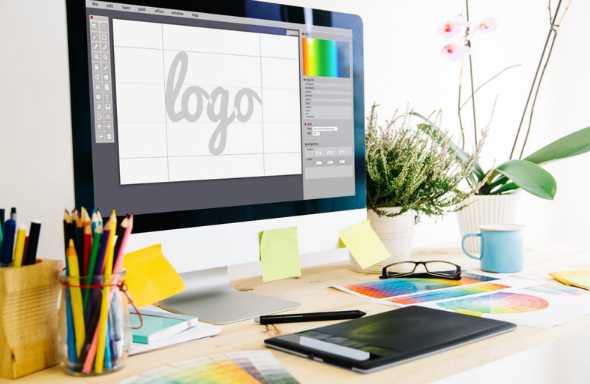 Whether you're redesigning your old, out-of-date logo, or picking one for the very first time, if you want to help boost your branding and give your business a leg up, you'll need to make sure that you choose an effective logo.
Ready to get designing but aren't sure where to start? We've got you covered! Here are all of the most critical characteristics of an effective logo every business owner should know.
Versatility Is Key
Of all of the logo design tips on this list, making your logo versatile is one of the most often overlooked. In the Internet age, you can't just draw up one logo and call it a day. You're going to need a lot of variants.
From submarks to a favicon, there are dozens of different variants for your logo that you're going to have to create. Because of this, you'll need to make sure your logo is versatile enough to be identifiable even when it's just a fraction of itself.
Keep It Simple
When designing a logo, it can be tempting to create something that's super ornate or detailed. But, the more complicated your logo is, the harder it will be for customers to be able to identify it on site.
While you want your logo to have discerning elements, you should strive to keep it as neat and as simple as possible. So, it's easier for your customers and potential customers to recognize.
If you're having trouble getting started, you may want to consider using a logo template as a guide.
Skip the Trends
Trends come and go, but Coca-Cola is forever. If you go back and look at Coke's original logo that came out in the 1880s, you'll see that it looks strikingly similar to the logo they continue to use to this day.
This logo is a prime example of how strong branding and a good logo are essentially timeless. So, while the minimalist, color block look might be in style right now, in a decade or so, there's a good chance it will look horribly out of date.
Back to Branding
Remember, a logo isn't just a random image it's a symbol of your company. So, when figuring out how to design a logo that represents your business, you must incorporate your branding as much as possible.
If you look at some of the best logos in the marketing world, you'll see that they each perfectly capture the tone, image, and essence of the company they represent.
Unequivocally Unique
While it may be tempting to pull familiar elements of famous logos into your design, using someone else's design will only make your logo less noticeable.
If you want your business to stand out from the competition, you need to make sure your logo is as unique as possible. So, while you can study your competition for ideas, your final product needs to be a creation all its own.
How to Design an Effective Logo
Now that you know more about the characteristics of an effective logo, it's time to get to work designing a logo that will help take your brand and business to the next level.
Are you looking for more advice on how to help improve your company's branding? We're here to help! Check out the rest of our blog for more helpful articles and advice today!