Why Should You Invest in Carpet Tiles?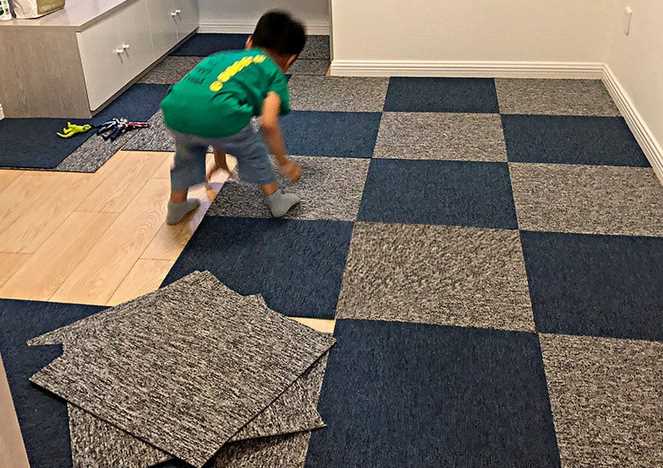 Carpet flooring is a great way to add more texture and warmth to any space, residential or commercial.  Carpets are especially great for kids' activity rooms or living areas. As such, depending on your budget and available space, you can pick the right carpet option.
Traditionally, carpets are fitted on the floor in large sheets. However, this method presents many disadvantages for smaller, clustered areas. In such cases, carpet tiles serve as a much better flooring option.
Wondering why you should invest in carpet tiles in Sydney? Carpet tiles are small squares of carpet that fit together to cover the entire surface. Therefore, such tiles are also termed carpet squares or modular carpets.
So, here are a few reasons why you should invest in carpet tiles:
Easy to Install
Available in smaller sizes, carpet tiles are easy to store and transport in the city of the Opera House. It makes the entire installation process more convenient for everyone. Moreover, carpet fitting takes up minimal time and is over without unexpected disruptions. Also, it makes for an interesting DIY project to attempt with kids.
Less Expensive
Carpet tiles are overall considered more affordable due to many factors. And due to less wastage, and easy transportation and storage, most of the material can be picked up conveniently from Sydney without requiring any extra delivery charge. As such, compared to hard floors, carpets require up to 2.5 times less cleaning.
In commercial spaces, you can easily choose to work during office hours as the carpeting process will offer minimal disruption. Also, the labour charges are eliminated in the case of DIY installation.
More Durable
The idea of carpet tiles was originally formulated for flooring in commercial spaces. Due to higher traffic in offices, carpet tiles are made with low-pile fibres that can successfully overcome matting and crushing. As such, heavy-duty carpet tiles are looped, very tight, and last much longer than ordinary carpets.
Eco-Friendly
Most carpet squares are formed by processing plastic bottles, fishing nets, or other recycled material. Also, you can order just the right amount of tiles instead of an entire carpet roll.
Similarly, replacing a single tile is way more convenient than ditching the whole carpet. Hence, in case you have spilt some condiments or accidentally ruined a specific portion, you can replace that single tile. It ensures less wastage and facilitates reuse.
Easy Removal
Like installation, removing carpet tiles is also quite simple. Whether you are shifting somewhere else in Sydney or planning to change the entire colour scheme, you can easily remove these tiles. Pulling out each tile requires less time and effort than the whole carpet.
More Creative
Are you looking for a bit of a quirky flooring pattern? If so, carpet tiles in Sydney can help you achieve that by offering multiple designs and patterns in all colour shades. You can also mix various tiles to create a checkerboard-like pattern or random stripes on the floor based on your preference.
Picking out an ideal flooring material requires a lot of thought. As such, you can choose between hard or carpeted floors depending on the space utilisation, traffic and budget. And, carpet flooring offers multiple benefits over all other forms.
Carpet tiles are even better! These tiles are more durable, less expensive and eco-friendly. And depending on your colour scheme, you can pick the most suitable pattern for your space.
Carpet tiles are also light on your pockets, as you save money on labour, transportation and future maintenance.
What Everybody Ought to Know About Commercial Deep Fryers for Sale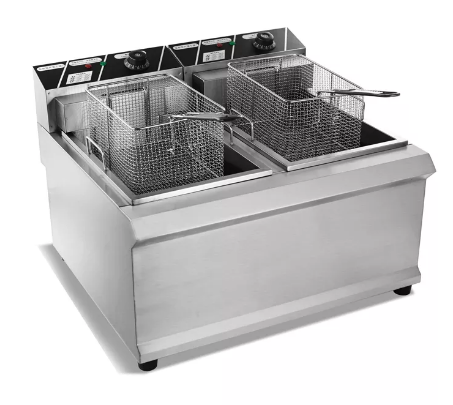 You might find yourself closing your eyes as you take your first bite of a delightful deep-fried chicken from your favourite restaurant. Or maybe your child is craving a sugary treat from a small doughnut store over the corner of the street. Whatever food it is, it is undeniable how there is always a deep-fried food to munch on and enjoy.
According to an article by Inverse, the crispiness of the outer covering is essential in how people perceive the taste of any deep-fried food. So, if you plan on establishing a business that involves deep-fried treats, you might want to invest in premium quality commercial deep fryers for sale. However, if you are unsure about deep fryers, keep reading.
What is a commercial deep fryer, and what does it do?
It is an essential kitchen machine intended to contain large amounts of cooking oil for deep frying larger quantities of food such as doughnuts, mozzarella sticks, french fries, and fried chicken, to name a few.
Deep fryers are potent appliances that help you move around the kitchen more efficiently. It heats the oil to the right temperature so you can lower your food into the basket and start deep-frying your food until you have a perfectly deep-fried delicacy. You can choose from different deep fryers and decide whether you prefer electric or gas as your power source.
Which power source should you use?
When choosing the right commercial deep fryer to buy, you might want to consider the power source to meet your utility needs. Depending on your size and style preferences, you can choose among these two options below.
Electric fryer: This uses various heating elements that come directly into contact with the oil. This commercial deep fryer is typically more efficient when warming up as they have faster heat recovery between batches. Additionally, they do not connect to a gas line, making them more portable and easier to install.
Gas deep fryer: This gets its power from either liquid propane tanks or natural gas lines. So, they have heating elements that sit in or out of the pot. This option can be the cheaper choice as they operate more efficiently. Additionally, they can reach significantly faster heat-up times and greater maximum temperatures.
What to consider in buying commercial deep fryers for sale?
There are several factors to consider in buying a commercial deep fryer. However, these three factors are the most critical points that need special attention in choosing a suitable commercial deep fryer to buy.
Durability: When it comes to durability, you might want to ask yourself what you will use your deep fryer for. Depending on what types of food you plan to deep fry, you can choose either a light-duty, medium-duty, or heavy-duty deep fryer.
Size: Before buying a deep fryer, you might want to consider the size of your kitchen and opt for one that has an appropriate size. You might want to avoid getting a deep fryer that is too big or too small to maximize the advantages the correct type of commercial deep fryer brings.
Burner Configuration: Different burners include flat bottoms, ribbons, tubes, and empty pots.
In a nutshell, commercial deep fryers for a sale are undeniably helpful and powerful machines. Almost anyone can use this reliable kitchen equipment as it is straightforward. However, not all commercial deep fryers are created equal. So, before buying one, you must consider its durability, size, and burner configuration. Nevertheless, you can have a much easier time in the kitchen with a commercial deep fryer while you make perfect deep-fried food.
4 Crucial Factors to Consider Before Buying a Freestanding Tub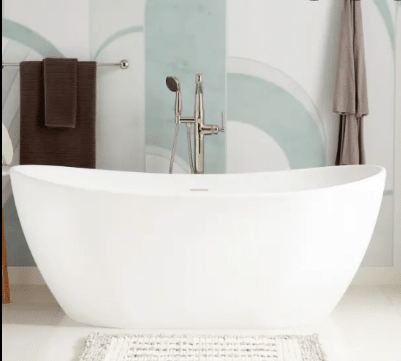 Freestanding baths have been popular a few years back. However, they shied away from the spotlight recently. But now that they are making a comeback, many are choosing them over other types of tubs in the market. And this is simply because of the function and aesthetics they bring.
However, there are so many styles and varieties of freestanding baths to choose from today. And if you are on the hunt for a new tub, deciding which the right one is can be a challenge.
So, before you face the myriad of freestanding baths for sale, you need to consider certain factors first. Doing so allows you to save time, effort and money that go into shopping, and you'll soon bring home the latest addition to your bathroom – something that will give you your long-awaited luxurious soak.
Space and Place for Your Freestanding Tub
One of the most important questions you need to ask yourself when you want a new tub is how much space you have for it. Spacious bathrooms can accommodate any bath, while smaller ones need to lean towards compact, space-saving tubs like the back-to-wall kind. This will prevent problems when you get a tub and have it delivered without finding a place for it yet.
Purpose and Bathing Time
When you know how much space you have and the suitable area to place your tub, the next thing you need to ask yourself is why you need one.
Will you use it frequently for long, relaxing soaks? Or are you going to take quick baths in it often?
For long soaks, you need to consider the length and depth of the freestanding tub you like. For example, choosing the single-ended or slipper type can provide you with more comfort during a long bathing time because of its heightened back support.
On the other hand, if bathing with your partner is a part of your lifestyle, the double-ended tub is your best option.
So, find out exactly what you want in a tub before looking for one.
Aesthetics
Function always needs to come first. Then, you can start thinking about aesthetics.
So, once you're done with the first two above, you can start thinking about how you want your bathroom to look. The aesthetics will mostly depend on the tub's material and its finish. But more than that, it will also tell you the quality of the tub you're buying.
The metal clawfoot bath with a copper finish is best if you prefer the vintage look. But for a more modern, luxurious bathroom, the Japanese soaking tub made of marble is the perfect option.
Customisation
Another crucial thing to consider is whether you can add accessories to your bathtub and customise it to your preference.
Find out if you can choose whether to mount a faucet or if it needs to be drilled into the tub. Also, think about the storage options for it and the option to add modern accessories such as an air massage system.
The above factors will help you know the exact type of freestanding tub that will fit into your bathroom and into your lifestyle just as you need it. So, whether it's a large-sized bath or a smaller one, or if it's clawfoot or a back-to-wall tub, you can decide efficiently and pick the best from the countless freestanding baths for sale.
So, are you ready to go on a bathtub hunt? When you are, keep in mind the things above, and you'll end up with the most suitable one that will help you turn your bathroom dreams into reality.
Common Plumbing Problems That Go Unnoticed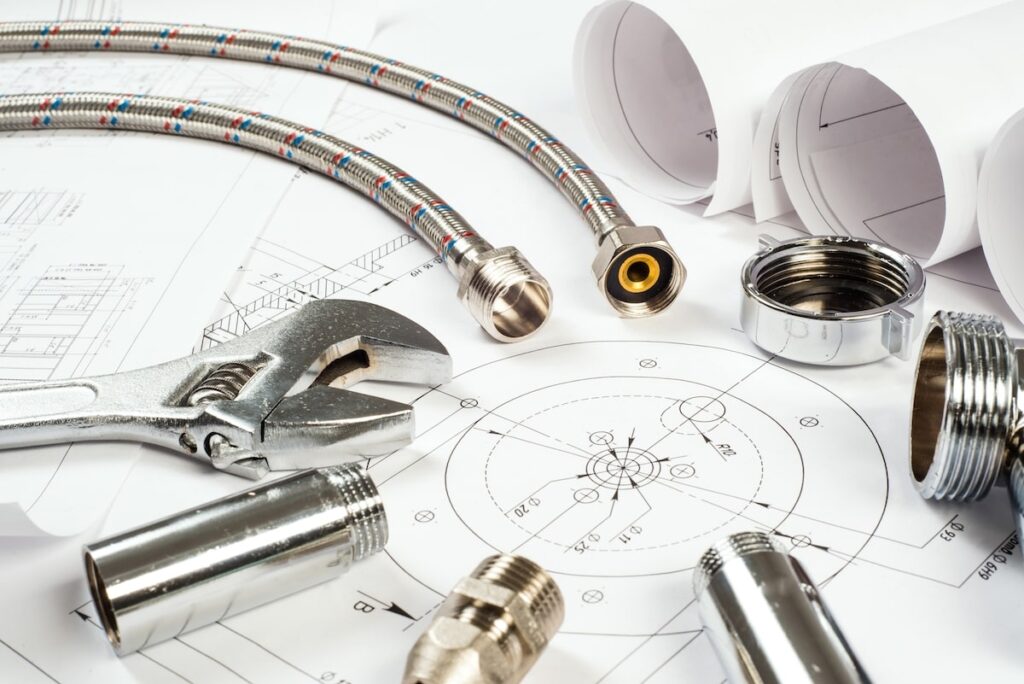 The first step to preventing a major plumbing issue is to be vigilant about leaks. If you notice a drip, call a plumber as soon as possible. The sooner you catch a leak, the better. A slow drip can also signal that your faucets need repair. If you can't spot the problem on your own, call a plumber for assistance. But, if you don't have the time to wait for a plumber, you can fix the problem yourself. 
Small leaks are a common cause of major plumbing problems. If you don't use the bathroom or kitchen as much as you should, the leak can go unnoticed for weeks. A small leak could turn into a larger problem, costing you a lot of money in water bills. Clogged drains are another common problem, causing flooding. It's important to have your pipes checked as soon as you notice a problem, before it becomes a big one. 
A leak can affect your home year-round, but the worst time to notice one is when your water bill is higher than you expect. Leaking water can damage your property and ruin your comfort, so it's a good idea to have a plumber check it for you as soon as you notice it. A broken shutoff valve can also lead to higher water bills than you'd expect. 
A leaky faucet can be a real nuisance. Not only will you have to wait a long time to fix the problem, but you'll also have to pay a high water bill. But even if you know about a problem now, it's better to have it repaired before it gets worse. If you don't want to spend your money on a plumbing emergency, it's better to take care of the issue before it gets out of hand. 
Most common plumbing problems are due to faulty or insufficient pipes. While modern homes are fitted with PEX pipes, older properties still have copper pipes. If your pipes have been in a leaky state for some time, you'll have to pay an even higher bill than you anticipated. If you're paying a premium for your plumbing, you might as well get it fixed right away. 
A clogged sink is another common plumbing problem that goes unnoticed. While this may be a minor inconvenience, it can be a major disaster if it's not repaired as soon as possible. A clogged drain is the worst possible situation. A leaking sink can cause a flood and be expensive. It's crucial to fix it as soon as you can, because a faulty pipe can lead to a massive catastrophe. 
In the case of a leaking pipe, it can be in the toilet or under the sink. Not only is this a waste of water, it can cause damage to your home. Not only does water cause a clogged sink, but it can also make your pipes leak. It's a good idea to call a plumber as soon as you suspect a leaking sink. 
Most homeowners don't want to deal with plumbing issues. However, it is important to keep your pipes in good condition and prevent them from bursting. Most of the time, a leak can cost thousands of dollars and destroy the value of your home. If it's leaking from the faucet, you can contact a plumber. It's also helpful to make sure your pipes are not snagged by debris. 
If you're buying a new home, a plumbing inspection is a great way to avoid a costly plumbing repair. It's also a great way to prevent a costly leak. If a leak is in a pipe, you're risking freezing and cracking your walls and floors. It's also easier to prevent a large leak than a small one, so
call a plumber immediately. 
You can go online and find a plumber in Melbourne with great professional skills to help you with any plumbing issues. Looking for a plumber can be difficult if you don't know who to trust, but by reading customer's reviews, you should be able to find a reputable plumber for all your plumbing needs.