What's New In Cryptocurrency Trading?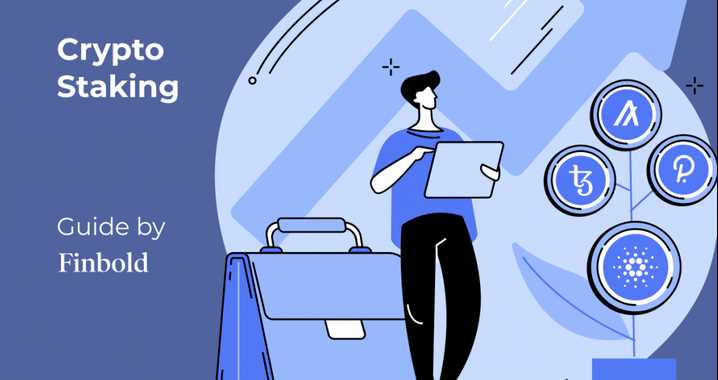 Cryptocurrency is an ever-evolving field, undergoing significant changes every day. Its surging popularity has contributed to how fast it has gone mainstream. Notably, cryptocurrency is built on blockchain public ledger technology, disrupting a wide range of transactions and making payments seamless. The changes in this field can allow you to make better decisions. The following are a few insights into what is new in cryptocurrency trading.
Mainstreaming
By looking at the total value of cryptocurrency in the market, you are convinced that it is going mainstream by the day. Notably, about 10% of the world's population has invested in cryptocurrency. Another significant portion indulges in trading these digital assets. You could attribute this surge to how people view cryptocurrency as a long-term store of value.
In addition, various central banks and governments have accepted cryptocurrency. This acceptance has resulted in them being considered legal tender in multiple jurisdictions. Using cryptocurrency as legal tender helps enhance financial inclusion, economic development, and investment. It also adds confidence to the country's financial system.
Banks Are Big Players Too
Unlike a few years ago, banks are no longer refraining from the cryptocurrency world. These financial institutions facilitate safe and secure cryptocurrency trading on behalf of their clients. In brief, banks are the perfect intermediaries, particularly for new cryptocurrency investors. Most participatory banks provide a secure platform and gateway to transact or trade.
In addition, some banks have invested in cryptocurrency. This move aims at widening their investment portfolios, guaranteeing them better returns. Various reputable banks have added cryptocurrency-related roles and services to their catalogs to get more clients. The employees in these banks might receive their salaries in cryptocurrency, widening the user net.
Multiple Technologies Simultaneously
Every cryptocurrency in the world is aiming at improving its security. Enhanced data privacy and security are essential in boosting confidence in the currency at stake. For this reason, various companies have embraced multiple technologies to facilitate seamless and secure transactions. Having many technologies behind a digital coin or token could make it stronger and worth it.
Blockchain technology is integral in the success of any cryptocurrency. It is incorruptible, facilitating the seamless transmission of digital information. You can also rely on it to store critical transactional details. Its reliability and the safety offered will strike you.
The use of smart contracts in cryptocurrency is essential in eliminating fraud and security issues. You can use these smart contracts to protect yourself against losses and online theft. Further, the DeFi technology bridges the gap between decentralized finance and traditional capital markets.
Central Banks Go Digital
Most central banks are going digital, thanks to cryptocurrency. If you visit https://rubix.io/eth-usd, you'll notice how easy it is to trade different cryptocurrencies. These banks leverage digitization to keep themselves relevant for the future. However, these central banks have provided various regulations to help keep cryptocurrency trading in check.
In summary, various changes in cryptocurrency today aim at improving the trading experience. The emergence of new technologies and regulations will redefine this space yet cement their place in the economy.
Tools and Techniques for Analyzing Crypto Market Sentiment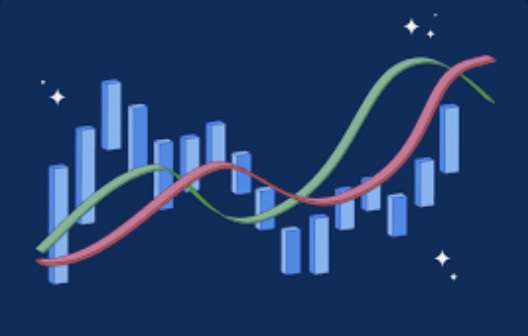 These days, cryptocurrency continues to gain mainstream popularity. In the meantime, investors are looking for ways to gain insights into the crypto market sentiment to make better investment decisions. With the volatility of the crypto market, it's essential to have the right tools and techniques to analyse market sentiment accurately. In this article, you can explore the various tools and methods used to analyse the crypto market.
Understanding Crypto Market
The crypto market is investors' and traders' overall feelings or attitudes towards the cryptocurrency market. It can be affected by various factors such as news, events, regulatory changes, and market trends. Positive market sentiment usually leads to increased demand, resulting in higher prices, while negative sentiment leads to decreased orders and lower costs.
Social Media Analysis
Social media is valuable for analysing the crypto market. Investors often use Twitter, Reddit, and other social media platforms to share their opinions on the market. By analysing social media sentiment, traders can gain insights into market sentiment and make better-informed decisions.
News Monitoring
The crypto market is affected by news events. Monitoring news sources for events that could impact market sentiment is essential. News aggregators can be used to watch the news on crypto. There are also paid news monitoring services that provide real-time news alerts.
Sentiment Analysis Tools
Sentiment analysis tools are used to extract sentiment from text data. These tools use natural language processing (NLP) techniques to analyse text data and determine the sentiment of the text. Several sentiment analysis tools. These tools can analyse news articles, social media posts, and other text data. 
Price Analysis
Price analysis is another technique used to analyse crypto sentiment, and technical analysis is a popular method. Technical analysis involves studying historical market data, such as price and volume, to identify patterns that can help predict future market trends. There are several technical analysis tools to analyse crypto market trends.
Market Sentiment Index
A market sentiment index is a tool that measures the market's overall sentiment. It is often calculated by analysing market indicators such as price, volume, and social media sentiment. Many popular market sentiment index measures the fear and greed in the crypto market, calculated based on market volatility, volume, and social media sentiment.
Sentiment Score
A sentiment score to measure a particular cryptocurrency's sentiment. Sentiment scores are often calculated using sentiment analysis tools. The sentiment score can determine the overall idea of a specific cryptocurrency and how it compares to other cryptocurrencies.
Community Engagement
It is a critical factor in determining crypto market sentiment. The level of community engagement can indicate the community's overall feeling towards a particular cryptocurrency. By analysing community engagement, traders can gain insights into the community's sentiment towards a specific cryptocurrency.
Expert Analysis
Expert analysis is another valuable tool for analysing the crypto market. Expert analysts often provide insights into market trends and events that could impact market sentiment.
It is essential in making investment decisions in the cryptocurrency market. By using the right tools and techniques, traders can better understand the overall market sentiment and make informed investment decisions. Social media analysis, news monitoring, sentiment analysis tools, price analysis, market sentiment index, sentiment score, community engagement, and expert analysis are some of the tools and techniques used for analysing sentiment.
In conclusion, analyzing crypto market sentiment is a critical component of successful trading in the cryptocurrency market. Using tools and techniques, traders can gain valuable insights into the market sentiment and make informed investment decisions. However, traders should also exercise caution and stay knowledgeable about the limitations of each tool and technique to mitigate the risks associated with investing in the highly volatile crypto market.
Payback Ltd Review – Hope For Victims of Crypto and Credit Card Scams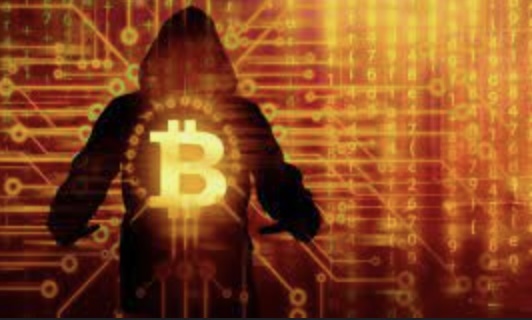 If you look at the news or go on social media, it seems like each day someone is facing a new type of scam that tricks them into giving up their savings. Although there are plenty of awareness campaigns about protecting oneself from credit card phishing scams, it's not enough. Victims who have lost large sums of money should be able to retrieve their money from the scammers. One of the companies helping them do so is Payback Ltd. As it's among the top services right now, let's look at its features in this Payback Ltd review.
Get Free Initial Consultation
If it's your first time losing money because of a scam, it's likely that you're still feeling a little rattled after the experience. In such situations, it's normal to feel confused about the overall funds recovery process and how you should approach the issue. For this reason, Payback Ltd provides new customers with a free initial consultation. The purpose of this consultation is to explain the company's objective, how they operate, and what you can expect from the process.
During the consultation, the team will ask you to provide some basic details about the scam you faced. For instance, how much money did you lose, what medium did the scammer use to get the money from you, and what type of scam was it. These are essential details that will help the company in determining whether they'll take the case, as well as predicted timeline. Some cases can take as little as a few weeks, while others can go on for months, so keep that in mind.
No Hidden Charges or Unexpected Fees
Don't you hate it when you expect a service or product to cost one thing, only to find out that there were other fees that you didn't account for. Such fees are usually written in the fine print and firms don't disclose them in the beginning, but they can really set you back by a lot of money. You don't want to get back your stolen funds, only to find that you have to pay extra in other fees and charges.
Luckily, Payback Ltd charges a fixed percentage as a fee. That means you pay 10 percent of the money that needs to be recovered when you hire their services, and another 10 percent when they successfully recover your money.  Other than that, there are no hidden charges that you have to be worried about.
Constant Communication With an Expert Team
One of the biggest concerns about working with an online service is that you're never sure if they'll respond to your queries. These days, plenty of online users have complained about businesses that don't communicate and leave them in the dark. In fact, you may worry that something similar will happen when you hire Payback Ltd to retrieve your funds. Don't worry though, because task an expert team to go through your case, and they maintain consistent communication.
The firm is transparent and responsive, so whenever you have any questions, you can simply reach out to the customer support team. In fact, plenty of Payback Ltd reviews mention that their team kept them updated about any new progress in their case, which gave them peace of mind.
Bottom Line
All in all, it's clear that Payback Ltd is one of the top funds recovery services out there. Aside from helping victims who have lost money in a variety of scams, they provide you with a free initial consultation to discuss your case. Plus, they only charge a fixed percentage-based cost for their services, so you don't have to worry about facing any hidden or surprise fees in the end. And last but not least, they maintain constant communication with you every step of the way. Combined, these features definitely give them the top spot on my list.
5 Steps to the Best Crypto Trading Course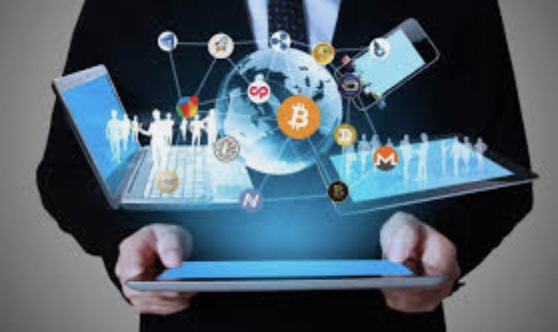 Cryptocurrencies have taken the world by storm, with millions of people flocking to crypto markets in search of a better future. There are various benefits of trading in crypto including the ability to profit from short-term price fluctuations and access funds that would otherwise be out of reach for most. However, trading in this new and complex space poses a number of challenges as well. In this blog post, we will discuss some key considerations you need to keep in mind before starting your cryptocurrency trading journey. If you're interested in learning more about how you can become a successful crypto trader, check out our blog post here: 5 Steps to the Best Crypto Trading Course
Decide if trading is for you
Before jumping into trading, you should ask yourself a few questions. Is this the best time to start? What are my financial goals? If you don't have a clear vision about your future, trading might be a frustrating experience. The best way to get started is by deciding if trading is for you. Once you've figured that out, you can start planning your strategy and research on the best resources. It's important to keep in mind that trading is a very risky activity. Before diving into the deep end of the crypto trading pool, you need to make sure you know if it's something you want to do.
Develop a strategy
Before you spend hours researching charts and trading strategies, you first need to develop a strategy that will suit your needs. There are many different types of strategies you can choose from, such as day trading, swing trading, and long-term investing. If you're just getting started, it may be beneficial to stay with a day trading strategy. This allows you to take advantage of short-term price fluctuations, and can be a good way to familiarize yourself with the market. However, as you get more experience, you can move towards a long-term investment strategy. This allows you to take advantage of long-term price trends, and can be a good way to reach your financial goals with cryptocurrency trading. It's important to remember that no strategy will work 100 percent of the time. However, a strategy that incorporates the above factors, along with your own research and experience, can help you reach your desired results.
Research indicators
When it comes to trading, indicators are extremely important. They can help you make better trading decisions by giving you valuable insight into the current state of the market. There are many different indicators that you can use to trade cryptocurrencies, such as trend lines, support and resistance levels, moving averages, and fibonacci retracements. While these indicators are useful on their own, they are especially useful when paired with other trading strategies. For example, you can use them to complement technical analysis. It can also be beneficial to learn about different indicators as your knowledge expands. You can always revisit the topics as you continue to learn more about cryptocurrency trading.
Technical analysis
One of the oldest forms of analysis, technical analysis uses historical data to forecast future trends in the overall market. This includes analyzing indicators like support and resistance levels and finding Fibonacci retracement levels. Technical analysis is an extremely useful tool, and can be used to forecast future market movements. However, it's important to remember that this is simply an opinion and shouldn't be taken as fact.
Conclusion
Cryptocurrency trading is exciting, but it also requires a lot of research and dedication to succeed. While it can be rewarding, there are a lot of risks involved. You can lower your chances of losing money by sticking to the above strategies, developing your trading strategy, and researching indicators. If you're ready to get started, create an account with a reliable broker. You can follow our blog post here: 5 Steps to the Best Crypto Trading Course to learn more about starting your trading journey.