What to expect when taking a policing course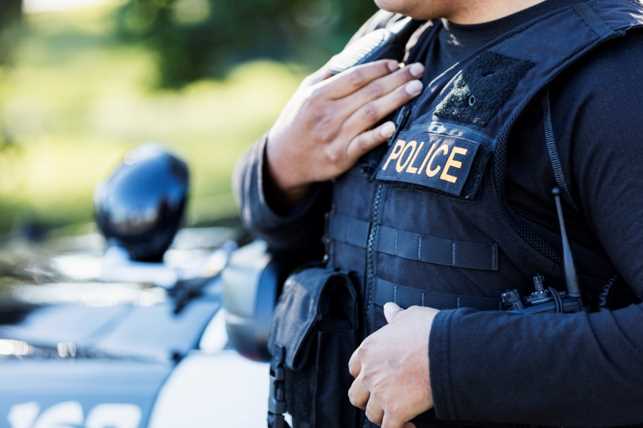 Becoming a police officer is an impactful and meaningful way to give back to your community.
Formal education is not always required to become a police officer; a high school diploma is usually the minimum required qualification. It is rarely mandatory to have a bachelor's, associate's or graduate degree. Instead, more specialized and extensive training is typically required.
Police academies are usually responsible for supplying this training at the state, regional or local level. Therefore, many aspiring officers may wonder why they should attempt to get a degree in law enforcement. The two biggest reasons getting a degree is worth the effort are better opportunities for advancement and potentially higher pay.
How can education help aspiring police officers, and what can they expect when they embark on advanced police studies?
Police officer careers
Police officers swear an oath to serve and protect their communities by enforcing laws; obtaining warrants, arresting, and interviewing suspects; securing accident and crime scenes; writing detailed reports; and testifying in court. They also have a myriad of other duties. Officers are frequently expected to respond to emergency calls and work shifts around the clock.
The duties of police officers can be diverse and numerous depending on their training, length of service and appointment.
Some police officers may work on SWAT teams, where they will be required to know procedures and tactics for performing in dangerous conditions, while others may work with K-9 units and respond to suspicions of weapons or illegal substances in property and vehicles.
The daily routine of many police officers is likely to involve patrolling a particular area, such as a portion of a city or a town. As a police officer moves up the ranks, the crimes they investigate may range from petty theft to homicide.
Law enforcement and other related degrees
Officers who want to advance in the field of law enforcement will find a wide range of advanced police studies degree courses that can be helpful.
Certificate in law enforcement
A certificate in criminology or criminal justice is a method that individuals can use to get specific instruction in a particular law enforcement area.
These certificates can be completed by taking a few classes over the course of a couple of months, and they provide the chance to begin an associate degree without needing to commit to the full two years right away.
Certificates can also be very helpful because there are some departments that require college credits from their applicants but not a full degree.
Criminology
Criminology courses examine the theoretical and conceptual explanations and reasoning behind criminal behavior.
Skills that one can expect to gain from these courses include understanding commonly used definitions, applying the principles of criminology to explain particular kinds of behavior, and a deeper knowledge of the principles and foundational assumptions of criminal behavior.
The criminal justice system
These courses teach students about the criminal justice system and its inner workings.
Skills that one can expect to gain from these courses include knowledge of courtroom procedures, familiarity with criminal procedures and laws, and understanding the criminal process from arrest through imprisonment.
Corrections
These classes teach the basic ideas and theories behind criminal punishment and rehabilitation.
Skills gained include how to make use of different philosophies related to criminal punishment, familiarity with the common practices of a correctional facility, and the ability to correctly adhere to the established protocols and procedures of a number of different correctional facilities.
Law Enforcement – Associate Degree
Graduates of an Associate Degree in Law Enforcement program will be prepared for a career in the police force by learning the required information for passing entrance exams into police academies.
An Associate Degree can be completed in two years and is a well-rounded program that also has general education courses. It can be a stepping stone for those interested in furthering their studies to obtain a Bachelor's Degree.
All Associate Degree programs are tailored to local and regional law enforcement department requirements, which mean that different programs will have different curriculums.
However, incoming students can expect to tackle a number of standard classes, including crime types, police strategy and investigating crime scenes.
Crime types
These classes will discuss a variety of different crimes, including organized, property and white collar crime.
Skills gained in these classes include an understanding of many different crime types, knowledge of victimless crimes, and how to tell crimes apart from one another.
Police strategy
These classes teach students to make use of police intelligence for more effective management of police resources and public protection.
Skills gained in these classes include the application of police analytics and the production of predictive policing maps, the development of strategies and production of police intelligence, and the allocation of limited resources in order to better prevent crime.
Investigating crime scenes
These classes teach students the proper management of a crime scene and how to gather evidence.
Skills gained in these classes include an understanding of the protocols associated with gathering evidence, including chain of custody, the use of crime reconstruction methods, and ways of collecting evidence.
Bachelor's Degree in Law Enforcement
It usually takes around four years to complete a Bachelor's Degree in Law Enforcement, and it can include a wide array of different subjects and topics.
There are prototypical degrees, such as those in criminal justice, law enforcement and criminology studies, but there are also other majors that can be good for police officers.
For example, a degree in accounting can be helpful to officers who would like to pursue white collar investigations, while those hoping for a career in cybercrimes or cyber forensics would be well served by completing a degree in computer science majors.
Those in actual law-related bachelor's degree programs will find a number of specific courses available to them, including police ethics, emergency planning and police models.
Police ethics
This course examines ethical and moral dilemmas, with skills learned including familiarity with common sources of unprofessional and unethical police conduct and the ability to identify the police actions and culture that facilitate unethical behavior.
Other skills learned include the application of particular strategies and tools to deal with ethical problems.
Emergency planning
This course looks at instruction in emergency management and teaches students risk reduction methods and tools.
Skills learned include risk management and mitigation practices and familiarity with the type of organizations that often supply their services during a crisis.
The course also allows students to gain experience in riot control and non-lethal uses of force.
Police models
This course exposes students to a wide array of different policing models that are used at the federal, local and state levels.
Skills gained during this course include information management and intelligence gathering methods; an understanding of the way in which management and organizational methods differ between local, state and federal police; and the most efficient management methods to deal with problems.
Master's Degree in Law Enforcement
Master's-level law enforcement degrees are tailored to a number of specific professional goals, including advanced and specialized knowledge in certain areas, such as intelligence, leadership and research.
A Master's Degree in Law Enforcement can be particularly valuable to those who are looking to advance in their professional career and usually involve around two years of additional schooling.
There are a variety of classes involved in a Master's Degree in Law Enforcement, including criminal statistics, intelligence gathering and criminal justice professional development.
Criminal statistics
This course teaches students fundamental analysis methods and techniques.
Skills learned include a familiarity with statistical models, the ability to confirm the validity of the use of statistical data, and the ability to draw helpful conclusions from the interpretation of data.
Intelligence gathering
This course addresses intelligence and surveillance techniques and methods.
Skills learned in this course include conducting intelligence gathering operations, knowledge of the legal issues involved in intelligence gathering and how to make use of information obtained via surveillance, and how to take the operational and logistical limitations associated with intelligence gathering into consideration.
Criminal justice professional development
This class teaches students about the principles and concepts associated with leadership and management.
The skills gained from this course include effective leadership methods within the context of law enforcement, law enforcement career advancement strategies, and an understanding of underlying management practices.
What does a successful career as a police officer involve?
Police officers, like many other professionals, make use of special skills and tools.
In the case of police officers, these skills and tools are unique in the sense that serious problems can arise if they go missing as they are important to the safety of both the general public and the officers themselves.
Skills
Software engineers are expected to have a broad base of knowledge and skill sets in a wide variety of technical and nontechnical proficiencies.
Leadership
Leadership qualities are of vital importance, not just for leading fellow officers but also to help the general public when they need it.
Police officers need to have the ability to assess situations and tell people what to do to stay safe.
Sound judgment
Police officers face a number of problems for which there are no simple solutions.
Sometimes complex solutions may be required to do the right thing, and the line between right and wrong can become blurry, which means that sound judgment is an essential quality for an officer to have to make the best decisions they possibly can.
Reading people
Every day, police officers interact with members of the general public, which makes it essential for them to have the ability to tell when something is not right. This is often more related to subtext and intuition than what is actually being said.
Officers will also deal with disagreements that come down to the word of one person over another, making it essential to be able to tell who is lying and who is telling the truth.
Stamina and strength
Being a police officer is extremely demanding work, whether it involves rescuing civilians, chasing criminals, or working very long hours.
While this level of drama will not be part of all police work, it is still vital for officers to have physical stamina and strength.
Psychological strength
Police officers often encounter scenarios that most ordinary people could not even imagine. They may not be able to continue their career if they do not possess the psychological strength to be able to cope with the extreme situations they encounter as part of their job.
Tech and tools
There are a variety of different tools and technology that police officers will handle as part of their duties.
These tools include firearms, body armor, handcuffs, a radio, radar speed detector, flashlights, a police car, non-lethal weapons, laptops, surveillance equipment and breathalyzers.
Credentials
Police officers are expected to be able to gain and maintain particular licenses and certifications, especially those that relate to basic first aid, CPR and firearms.
There will also be several opportunities beyond those basic credentials for officers to gain further credentials in areas such as management, crime scene investigation techniques, arson investigation and special weapons and tactical training.
Many special training regimes and certifications will be specific to certain municipalities or individual departments.
A career in law enforcement can be rewarding, exciting and even fun, and there are countless reasons someone might want to become a police officer.
It is not difficult to understand why some people are attracted to the role of police officer given the job security and the many fringe benefits, but it is important to be aware of certain factors before deciding to take the plunge and take a policing course.
Becoming a police officer is not a job for everyone, and some people will simply be unsuited to the work for various reasons. However, for those who are a good fit for police work, the opportunities for advancement are numerous.
Seasonal Depression Tips to Help You Reframe Your Thinking and Cope with Seasonal Sadness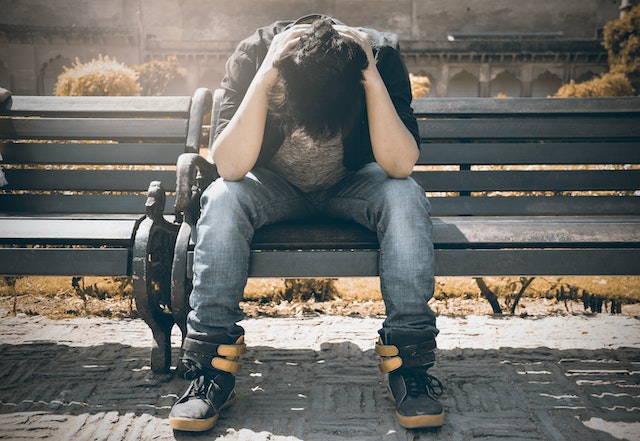 Depression sucks your energy and imagination. It will isolate you from friends, beyond causing you to miss academic goals through poor grades and missed milestones. Depression also comes with life-long effects on your physical and mental health.
Depression can be seasonal as you handle exam deadlines, assignments, and school projects. At other times, you have a lesser workload, protecting you from depression. Here are excellent tips for coping with seasonal sadness and depression.
Get help with work
Avoid too much pressure with any work by getting help. Talk to an assignment geek at https://paperwritten.com/write-my-essay.htm when your homework is overwhelming. They take over any assignment, from essays to a thesis, research paper, and dissertation, among others. This leaves you with more time to focus on personal projects like blogging, starting a business, taking a part-time job, or joining the athletics team.
Help should come from qualified persons. It allows you to rest without worrying about deadlines or poor grades. Getting help also simplifies assignments that appear difficult, thereby safeguarding your grades.
Plan your time
Depression and sadness come from panic. It is probably time to submit work, yet you have not started. Most of the assignments come with adequate time to complete the work. However, if you do not prioritize the work by creating time in your schedule, it will remain incomplete by the time the deadline lapses.
Use homework planners and other diary apps to organize your time. Identify the most appropriate time for each activity. Start working on assignments immediately after they are issued to avoid rushing at the last minute. Leave room for emergencies that may derail your plans. By organizing your time, you will remain more productive and efficient.
Create time to rest
Avoid overworking on any project. Identify the time you would be more productive, therefore, completing your work faster. An organized day also means identifying priorities. Commit your time and energy to the most important tasks. With nothing to worry you, it is time to rest.
Watch movies, socialize with friends, exercise, play video games, and sleep. Create an environment where you can relax after a tough day. Make a comfortable bed and avoid noisy neighbors or neighborhoods that will affect the quality of your sleep. A relaxed body and mind will be less prone to stress, sadness, as well as depression.
Identify depression pattern
What is making you sad or depressed? Take note of moments when you feel sad or depressed and take necessary corrective measures. If you are always stressed by assignments, you can buy cheap essay and avoid homework pressure. If the stress comes from low finances, take a part-time job or start a business. Knowing the pattern of sadness and depression will help you to break it. It makes your life more productive regardless of the season of the year or term.
Enrich your life by embracing more activities beyond school or work. Exercise, eat well, sleep enough, and build an active social life. Get help with assignments and use technology to complete assignments. Take note of moments when you feel stressed and find a way to break the cycle. By avoiding sadness and depression, you will remain more productive as well as efficient in your daily chores.
What is the Price of Courses of BAM University and it's Reviews?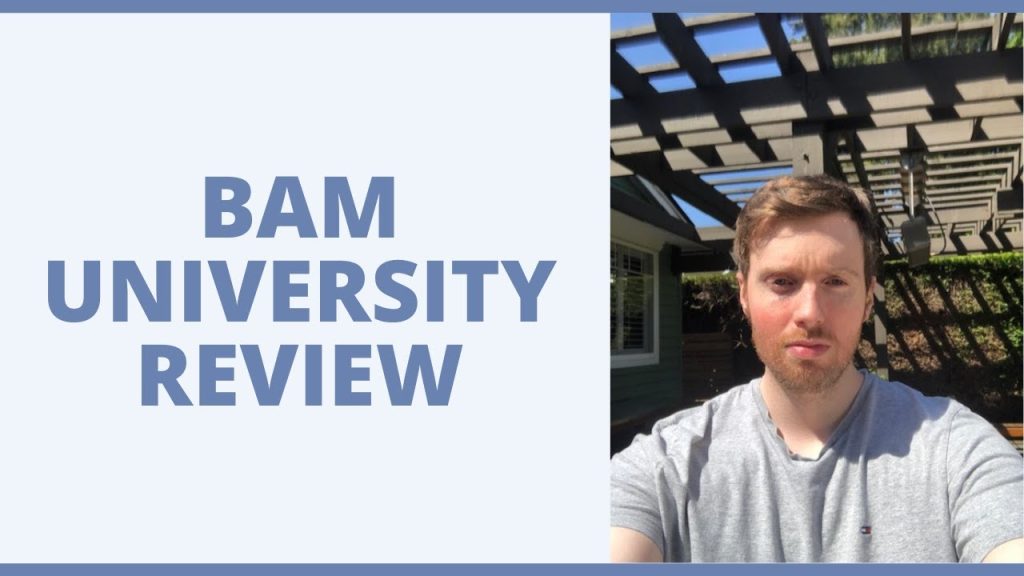 Bam University is one of the most beneficial universities providing multiple training courses. It was introduced by Joshua T Osborne, who is helping the youth earn millions of dollars by sitting at their homes through digital marketing. Almost 2500 students are enrolled in the institution's program out of the group's estimated 7500 members.
BAM University assists students with their inquiries and provides a variety of courses, such as sales coaching, handheld individual training, and motivating tactics. Josh reasoned that this university would enable him to become an authority in the digital world as he started his course and assisted students.
Joshua, the owner of BAM University, provides a wide range of excellent classes that are not just focused on SEO, etc. He also instructs us on communicating with clients professionally and provides information about Facebook, Google, and website building. So, let's discuss Bam University Reviews.
Who Suggested the Idea of BAM University?
Many people think it was the owner, Joshua's idea to introduce BAM University, and he had suggested it. But it's wrong. Instead of Josh, his dear friend Dan Klien came up with an excellent idea for the business models of this university.
When Josh started Bam, Dan had been running his coaching for five years. Digital real estate was Dan's fantastic idea, and it has been very successful for Josh and all the students since it has become a great source of revenue without even needing to follow orders from a supervisor because you are your boss.
Additionally, DAN not only suggested the idea of BAM University, but he also provided some great tools for help. When you enroll in BAM University, you will observe the use of many excellent software and tools, including calling and Snapps. These are the programs that Dan and his team previously introduced and created after seven years of nonstop labor.
What is the Cost of Joining this Course?
According to its students, the price of Bad Ass Marketers was originally $7,000 but was then reduced to $5,000 due to their complaints. However, remember that this is only one of the individual's statements, and we cannot independently confirm the price.
Whatever the exact price, it is evident that the Bad Ass Marketers is on the expensive side. With so much money, you could launch your lead generation company and access online resources for free education. So, it's not easy to enroll in this course. However, the price mentioned above is not accurate.
Conclusion
Only a few websites require more time to launch, but it requires a lot of work and is tough to succeed. However, Joshua has become a successful business person thanks to creating outstanding students on their company plans. BAM University, as well as Joshua T. Osborne, is not a scam, and you can trust him.
He succeeded even though it also took a lot of patience and work. Joshua has served as an inspiration to all people, but especially to the younger generation. He has also been an excellent aid to all students by explaining successful strategies he already uses in his profession.
How Team-Based Video Games Help Build Communication Skills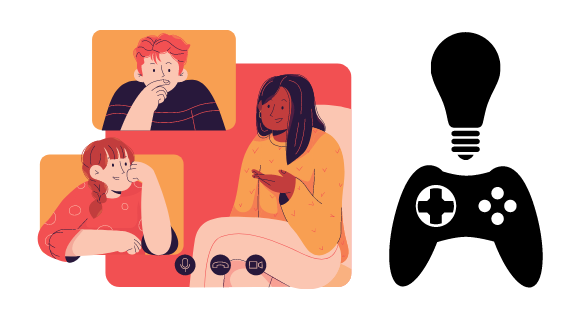 The Evolution of Team-Based Video Games
Team-based video games have been an integral part of the gaming landscape for decades, evolving from primitive text-based interfaces to advanced multiplayer platforms with live voice chat capabilities. In recent years, the introduction of communication tools has become an industry standard, with almost every game released offering some form of player interaction. But a question that often arises is: how can team-based video games help improve your communication skills?
To answer this question, let's start with the concept of communication in gaming environments. Players often have to discuss strategies, negotiate actions, and coordinate movements. Let's take the example of a popular game, Minecraft, where players can use tools such as the Minecraft skin editor to customize their in-game appearances. This not only helps to build a sense of team identity, but also opens the door for conversations about individual creativity, taste, and design skills.
The Role of Communication in Team-Based Video Games
Communication is crucial in team-based video games, where players must coordinate with each other to achieve a common goal. These interactions often mimic real-world situations, like working in a team to solve problems or dealing with stressful situations. Therefore, being a part of these in-game scenarios can help players build and refine their communication skills.
For instance, in an intense game scenario, a player might need to quickly relay information to their team to devise a strategy. This experience can help improve their ability to communicate under pressure, a skill highly valued in real-world situations. Also, a team player's ability to listen, understand, and react to others' perspectives and ideas is improved, thereby enhancing their interpersonal skills.
Enhancing Communication Skills Through Video Games
Learning how to effectively communicate in team-based video games can have several real-world applications.
Problem Solving and Decision Making: In many team-based games, players face complex problems that require them to communicate with their teammates to devise and implement strategies. These situations help improve their problem-solving abilities and decision-making skills, two crucial aspects of effective communication.
Negotiation Skills: In a game setting, players often have to negotiate with others to reach a common understanding or goal. This experience can help develop effective negotiation skills, which are valuable in various life scenarios, such as conflict resolution, business, or relationships.
Leadership Skills: A team-based video game often requires a leader to guide the team's strategy. This leader must be able to clearly and effectively communicate their ideas and strategies, facilitating the development of leadership skills.
Language Skills: In multiplayer games that connect players from around the world, there's an opportunity to interact with people from different linguistic backgrounds. This experience can enhance language skills, including vocabulary, grammar, and conversational fluency.
Cultural Understanding: Through interactions with players worldwide, gamers get exposed to different cultural perspectives, making them more empathetic and understanding. This global exposure aids in developing cross-cultural communication skills, which are becoming increasingly important in our interconnected world.
In conclusion, team-based video games provide a dynamic environment for improving a wide range of communication skills. They not only provide fun and entertainment but also serve as a platform for personal growth and skill development. So next time you jump into a multiplayer game, remember, you're not only enjoying a thrilling digital experience, but you're also honing your real-world communication skills.