What Is the Best Way to Smoke Marijuana? A Guide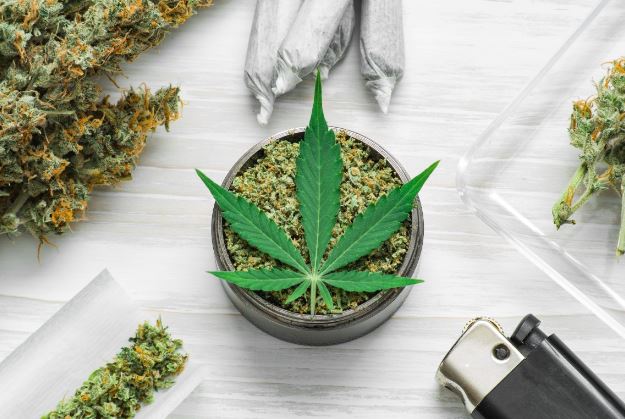 Are you interested in smoking marijuana? More states are legalizing it, so it's understandable if you get tempted.
Before you start, you might be wondering about the best way to smoke marijuana. While there are several methods, only a few stand out as timeless. If it has withstood the test of time, it must be worth talking about!
In this article, we'll discuss 3 classic ways to smoke weed. Keep reading to decide which one is the best!
1. Pipes
One popular method of smoking cannabis is with a pipe. Also called a bowl, these glass pieces come in different shapes, sizes, and colors. With so many unique options, some users start collections with their marijuana pipes.
There are different types of pipes, too. In addition to regular ones, you can find bubbler pipes and steam cleaners. Online research will help you find out more.
To use a pipe, you need to grind up your bud. Pack some into the bowl-shaped part. Then, you will be ready to light up and put it to work!
2. Joints and Blunts
Another one of the beloved ways to smoke marijuana is by rolling it. Users can opt for a joint with rolling or hemp papers. Or, for a lengthier session, a blunt rolled with cigar papers is fitting.
A perk that comes along with blunts and joints is that they're easy to conceal. Because they're so small, you can easily hide one in a pocket or crew sock.
Both joints and blunts are appealing to crowds because sharing them is a breeze. Have you heard the phrase, "Puff, puff, pass,"? It's about taking two hits from one, then passing it along to a friend.
To roll, you'll need your paper of choice and ground-up marijuana. Place your bud within the paper and roll it up. Finally, seal it with a lick of your tongue and spark up!
3. Bongs
The preferred method of smoking marijuana for beginners is through a bong. They're also referred to as water pipes because they have a water chamber. They are available in different sizes and designs.
Once filled, the water chamber filters the smoke to make it hit your lungs smoother. For even smoother hits, some bongs have ice chambers.
Do you want to try marijuana concentrates? The use of a dab rig will be the best of all marijuana smoking methods. You'll also need a nail to hold the dabs and a torch to heat them.
A dab rig is similar to a bong, except it's specifically for concentrates. Some have water chambers, but not all. Different sizes and designs are available for rigs, too.
What Is the Best Way to Smoke Marijuana?
So to answer the question, "What is the best way to smoke marijuana?" The answer is simple: ultimately, it's up to you.
Every smoker prefers their own method. Have fun and experiment by trying the different ways to smoke marijuana. You will find your favorite method, but only if you branch out!
Do you want to learn even more about marijuana? Search "marijuana" on our website to find an endless amount of articles to help!
CBD 101: Everything You Need to Know About the Hottest Trend in CBD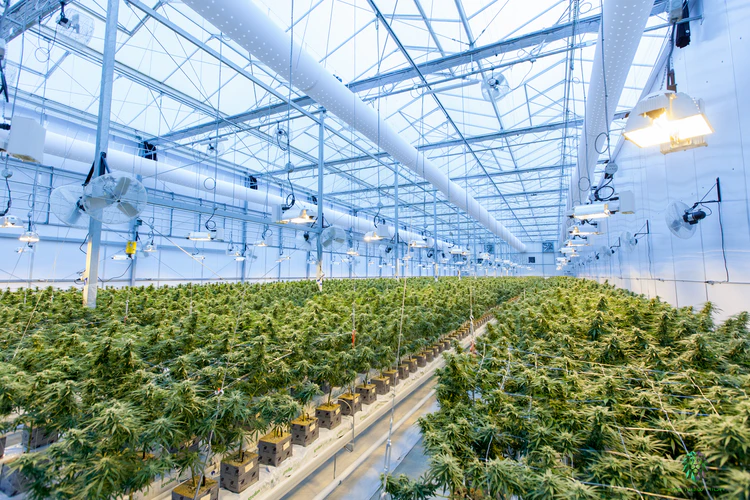 One most potent industry development in recent years has been in the field of cannabis and cannabidiol. The main sectors where this industry grew in the passing years:
The comparative size of the market of Cannabis and CBD products.
The methodology of production
Technology that varies at every level from production to distribution of the substance
The behavior of the consumer on the consumption of the substance
There has been a widespread debate and controversy regarding the legalization or legality of the substance. However, with passing time and various state laws declaring CBD and cannabidiol legal, thus, increasing its consumption practice a little more than before. There are multiple products like CBD Vape Oil, gummies, tincture, balm, and chocolates. This substance, as an industry, has enormous potential to stand on itself and boost the economy. The Boost can be determined by the following trends with an undercurrent of presence and booming in the future.
Indoor Crop Cultivation
The key factor driving the CBD industry is nothing but innovation. Thus, one of the hottest trends is known as Crop Steering. This has been adopted as the technique while growing this plant. Crop Steering is harvesting this herb in artificially created ecosystems designed to satisfy various goals regarding the potency and nature of cannabis or CBD.
The main reason to do this is to optimize the production yield of the herb by manipulating growing conditions. This process also controls the feeding to steer plants into various types of generative and vegetative growth. The primary goal of commercial production of the herb is to increase the yields by optimizing or controlling the change in every stage.
However, the growers can do crop steering in any of the stages of the plant's growth. The crop steering would result in yielding the type of growth that is wished during the process. This result has increased indoor setups to grow this herb. In addition, various people have explored variants of mixes by experimenting with their properties. This experiment has been done by continuing this through the CBD flowering cycle.
Potency of THC
The entire CBD industry of the cannabis industry is controlled by its potency depending on the THC% of the herb. The most exciting factor about the legal market of cannabidiol or CBD is the compelling communication between the growers and manufacturers with the consumers.
The growers define the cultivars they have used for various strains each year. Consumers vote on the preferred themes with their dollars. This voting system sends feedback to the manufacturers, growers, and distributors about the choice and preference of the target crowd. It has been observed that there has been a noticeable rise in the potency demand of the substance.
The consumer generally opts for the highest potency at the lowest price. The other contradicting factor in this industry is the taste and preference are subject to change quickly. This contradiction happens due to the ever-changing and ever-growing variants of the herb and its variety of effects. Various sources implement the exploring and experimentation with multiple strains of CBD to come up with an exclusive variant of strain. Thus, enforcing a monopoly over it.
Business in Covid-19 Pandemic
The worldwide pandemic has made everyone rethink their way of doing business. However, with everything suffering during this period, the CBD industry, along with CBD products, was deemed necessary and listed as an essential commodity in various parts of the world.
Retailers have implemented various alternative methodologies to keep their chain of consumers intact. Curbside deliveries and getting the substance dropped directly at your home are the more accepted methods during the lockdown and curfews. On shop shopping of the substance has been decreased due to the various preventive approach for this pandemic. Social distancing and shields placed at various junctures make it challenging to evaluate the substance according to preference.
Access to Banking and Financial services
The entire world became cynical when various parts of the world deemed the CBD industry essential during this pandemic. This action has led to a series of steps that have enabled the senate to make reforms in cannabinoid laws and regulations.
The access and opening opportunities for banks and other financial institutions to render their services to these industries. This whole new investment will, in turn, benefit this industry by increasing the flow of assets, making the transaction easier, and increase in valuation. These various services would enable this industry to grow and scale and maintain the market.
Cannabis or Cannabidiol, CBD, is that substance that has still not been yet tested to its limits and still shows potential to develop even more. With its various health benefits in an alternate form of medicine and lack of significant side effects, this substance is on its way to the top in the medical fraternity.
How Your Muscles Can Recover More Quickly After a Workout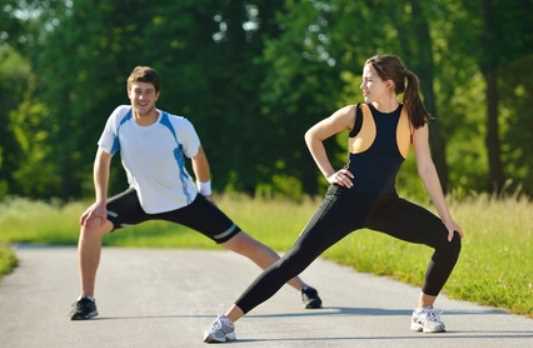 That post-workout pain you feel can work two ways. It can be exciting proof that you had a kick-butt session. Or it's what you needed to convince yourself to take a day (or two, or ten) off before your next workout.
Muscle aches and pains are common after a high-intensity session of activity. Making your muscles work hard damages the sensitive fibers, but it's also necessary to keep them in shape.
This damage isn't (usually) permanent. It does, however, cause soreness and stiffness that's not fun to deal with. The faster you can recover, the easier it will be to move on with your day!
The good news is that there are some ways you can help the process along. These simple tricks will boost your muscle recovery quicker after a workout.
1. Get Hydrated
A lot of sports commercials show athletes drinking electrolyte-packed beverages after a big game. But, although this is a good strategy, plain old water is essential, too.
The trick is to drink more than you sweat during your workout. Keep hydrated as you're exercising, then drink a lot of water when you're done. Add some electrolytes to the water or grab a power drink.
Make sure your post-workout drinks include the minerals that are depleted in a workout. Magnesium, calcium, potassium, and sodium are four of the main nutrients to look for in a non-water beverage.
2. Eat a (Healthy) Snack
It's common to feel hungry after a workout. What you choose to grab as a reward for all your hard work can make the difference in your muscle recovery time, though.
Certain foods fill you up and are full of those minerals you lost through your sweat. According to this GQ article, some of the best quick, light snacks to munch on after exercising include:
Protein-packed eggs
Healthy fat-filled avocados
Antioxidant-laden blueberries
Plant-based carbs like sweet potatoes
When you fuel your body with the right foods, it gets the nutrients it needs to repair muscle damage faster.
3. Use Pre- and Post-Workout CBD
The buzzword in health and nutrition today is CBD. When it's used right, it can significantly improve the intensity of your workout.
Concerned about the legalities of using CBD products in your workout? Don't be! As of 2018, cannabidiol was officially removed from the "prohibited substances" list in professional sports.
There are dozens of reasons why CBD is quickly becoming the go-to product for athletes around the globe. The muscle recovery part alone is enough to make it worthwhile.
Before you start exercising, take some pre-workout CBD supplements. These stimulate the body's endocannabinoid system, giving it a jumpstart on recovery prep. They also reduce the pain you might have felt from previous injuries, helping you push through your workout longer.
After a workout, you can use a topical cream or lotion to any areas where you feel discomfort or pain. You'll get fast relief, and the anti-inflammatory properties of CBD will speed up muscle healing.
The advantages don't stop there, though. Using CBD before and after a workout can help your body and mind with many other powerful benefits.
4. Don't Skip the Warm-Up or Cool-Down
Skipping the warm-up and cool-down part of your workout is common, especially if you're on a time crunch. But these are two important parts of exercising if you don't want to get injured.
Warm-ups are necessary to prepare your muscles for the intense activity they're about to face. Because your muscles are going to lengthen and contract, sometimes at the same time, they need to have a little warning.
With a few minutes of warming them up, the fibers will be less likely to break, which is what causes strains and other injuries.
Cool-downs are the way your body gradually moves from a high-intensity heart rate and blood pressure back to its normal state. After a major workout, take a few minutes to walk or jog lightly until you feel like you're breathing regularly.
These two parts of your exercise regime can be as short as five minutes each if they're done right. Skipping them, on the other hand, can cost you a lot more than ten minutes of discomfort as you wait for your muscles to recover.
Conclusion
What you do before and after your workout is as important to muscle recovery as the exercise you perform. Staying hydrated and getting the right electrolytes are essential.
Throw in some CBD supplements and anti-inflammatories and a proper warm-up and cool-down, and you'll be ready to hit the gym again tomorrow!
The Difference Between CBD and THC: A Simple Guide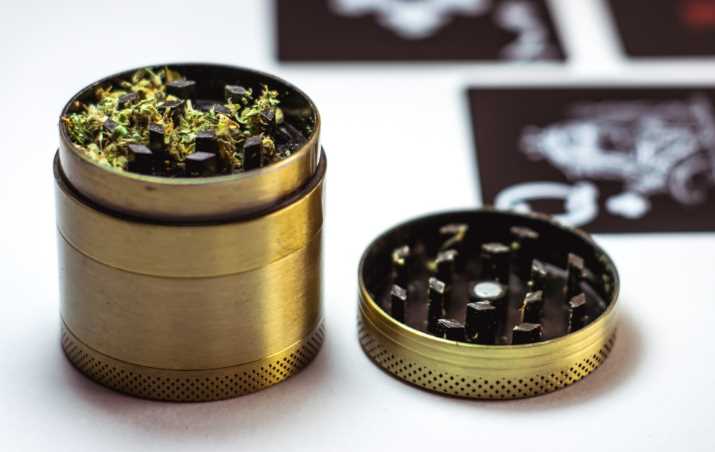 A lot has changed in the past few years in the world of cannabis. Legal, recreational marijuana became available in many states and CBD products exploded in popularity across much of the country.
All of this has created a renewed interest in cannabis-adjacent products. You might be possibly interested in these types of products yourself, possibly without knowing much about them prior. However, this lack of knowledge could result in many questions.
For example, what is the difference between CBD and THC? They both come from the cannabis plant, so this can be a hard distinction to understand for many people at first. How can you best understand CBD vs THC? Read on and we'll walk you through what you need to know.
What is CBD?
CBD, short for cannabidiol, is a chemical compound found within the cannabis plant. While it is found in the same plant that produces marijuana, there are some key differences when it comes to CBD.
The main difference between CBD and marijuana is that CBD does not contain THC — the main psychoactive element of marijuana. In short, this means that CBD does not get you high.
As that is the main reason many people turn to marijuana, why might people take CBD products? There are many benefits of CBD that are well worth getting familiar with.
All of the medicinal properties of marijuana are prevalent with CBD. It's a great pain reliever, anxiety combater, and can help relax the body in numerous ways. It's available in a wide variety of forms, from topical ointments to edibles and tinctures.
What is THC?
Unlike CBD, cannabis products that contain THC will get you high. Marijuana contains THC and it's this effect that has brought many people towards the substance over the past few decades.
Why does THC react with the human brain the way it does? THC has a lot of cannabinoidols within its chemical compound makeup. When these cannabinoidols connect with the natural cannabinoid receptors in the brain, the result is the sensation of the high that many people experience.
That sensation is actually the release of dopamine in the brain, which is one of the pleasure senses. When a person takes a THC-related substance, they are often seeking that euphoria that comes with it.
This euphoria is not present when someone takes a CBD product, though other benefits associated with marijuana are. There are exceptions, such as Delta 10 THC, that do not get the user high, but this isn't the norm for THC products.
The Difference Between CBD and THC
If you're looking to understand the difference between CBD and THC, you need to take a few minutes to understand the effects of both. The above information can be greatly helpful in learning about how these two similar substances still differ.
Need more cannabis advice and information? Keep scrolling our blog for more.