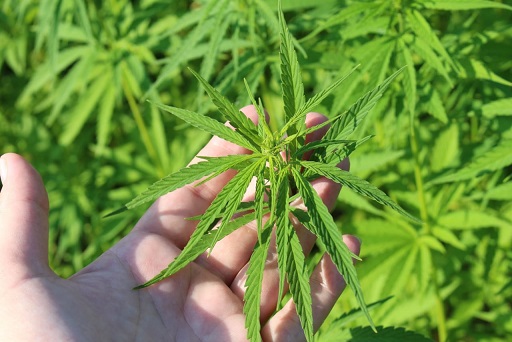 Did you know there are over 400 types of weed?
As the legalization of cannabis is becoming more and more widespread, it's important to know which type of weed you're smoking.
There are 3 different types of Cannabis Sativa plants: Sativa, Indica, and Hybrid. Each with their own benefits for people who smoke them. Read on to take a closer look at what each of these plants brings to the table!
All About Indicas
Are you thinking about giving Indica a try? We suggest using Indica when you want to relax and unwind.
Indica plants are known to have a more mellow, calming effect. These types go well for nighttime use because they help people sleep better and also provide an easier time falling asleep. More specifically, indica strains help put your body into a state of deep relaxation that promotes comfort and a lessening in the production of stress hormones.
Did you know that nearly a quarter of the nation suffers from non-top pain?
Indica is known to be a strain of cannabis that is perfect for people who have chronic pain. It provides a calming sensation that can help put you into a state of deep relaxation and promotes comfort. Indica strains help reduce the production
of stress hormones which cause chronic pain. They also provide an easier time falling asleep as well as relief from fatigue symptoms.
Indica plants were created as a hybrid of equatorial Sativa strains from South Asia and Afghan hashish strains from Eastern Europe/Central Asia. Indices are typically shorter with broader leaves than Sativas, which tend to be taller and skinnier with narrower leaves.
Most Indicas also have seeds that are brown or black in color while Sativas have seeds that are white or grey in color
Afgooey Indica Dominant
The Afgooey Indica dominant strain is a popular one because it has a more laid-back high, perfect for those who are looking for something to help them relax after a long day. This particular type of weed also provides wonderful pain relief and deep relaxation for people looking to unwind at the end of the day. Afgooey features an earthy, fruity flavor with notes of pine.
Tasty Blue Church
Another popular Indica dominant strain is Blue Church. If you've never tried a strain with the name blue in it, you're in for a real treat. Cannabis enthusiasts know that blue strain names tend to have tasty blueberry flavors.
The Blue Church strain delivers a particularly delicious blueberry flavor that makes it easy to understand why this type of cannabis is so popular. It's a great choice for those looking for relief from chronic pain since the Indica in this type of cannabis has been known to promote relaxation and relief from stress.
This particular strain can also help put you into a state of deep relaxation that promotes comfort and a lessening in the production of stress hormones.
As mentioned earlier, Indicas provide a calming sensation that is perfect for relieving pain at night time or when dealing with feelings of anxiety. The Blue Church strain offers people who experience chronic migraines an easy way to relieve their headaches without having to worry about the possible negative side effects of pain killers. Since it contains THCV, the strain is great for relaxing tense muscles.
Relieving Depression and Fatigue
Blue Church also provides relief from depression and fatigue symptoms. Which is great news for your brain. Fatigue and depression are both commonly associated with migraines. By alleviating the symptoms, the likelihood of migraines goes down. If a migraine does pop up, Blue Church can help make it less intense.
The strain is also known to be effective in treating PTSD (Post-Traumatic Stress Disorder). PTSD can make it difficult for people who suffer from the disorder to sleep or relax. The Indica in this particular strain makes it easier for sufferers of PTSD to sleep and promotes a sense of relaxation that allows them to unwind at the end of the day.
Northern Lights Indica
Northern Lights Indica is a popular type of marijuana that contains a calming sensation and helps with chronic pain. The strain also promotes comfort and relaxation and has been known to help people sleep better.
Northern Lights is great for people who are looking for something that will put them into a state of deep relaxation while not giving them the high that you would typically get from other strains. It specifically targets the body in a way that reduces the production of stress hormones, which can cause chronic pain.
The Northern Lights Indica strain was created as an Indica cross-breeding hybrid strain. The cross-breeding took place between Afghan hashish strains from Eastern Europe/Central Asia and North American Sativa strains from Mexico. As mentioned earlier, Indicas have broader leaves than Sativas,
Cannabis Sativa Strain for High Energy
Some people like cannabis Sativa more than Indica because they offer a higher level of energy. Sativas are typically taller and skinnier, which allows the user to feel more stimulated. They also have a lighter, less heavy feeling than Indicas which can provide relief for chronic pain patients.
A person who suffers from a chronic condition may find that Indicas provide relief for their fatigue symptoms or depression in their life. The effects take longer to wear off. We like to say, Indica strains require a little bit more patience than other strains. You can't rush the experience. The relaxing high can be a long ride. However, this can be a good thing if you need help getting to sleep at night. A long state of relaxation also helps when you're combating anxiety.
Using CBD for Relief
As a pro tip, if you ever need help coming down from a high, CBD can be a great tool. Look for cannabis strains that have a high CBD ratio. You can also get CBD flower that's completely THC-free. See if he has a way of counteracting the effects of THC.
If you're high is lasting too long, or is too intense, CBD can help you mellow out. We suggest vaping or smoking CBD since it produces the fastest effects. However, if you want to pre-plan, you can try eating a CBD edible. Eat your CBD edible a couple of hours before you want to come down from the THC high. To make your own THC or CBD edible, find recipes online from sites like Slumpedkitchen.com.
Hybrid Strains: What Are They?
Looking for the best of both worlds? Then hybrid strains should be your go-to option.
When it comes to marijuana, there's a strain for every individual. Some people like Indica more than Sativas because of the way it makes them feel. Others enjoy hybrids that combine different levels of both Indica and Sativas together to find the best possible match for their needs.
Hybrids are created by using multiple strains of marijuana to produce a single plant. These types can be mixed in different ratios while choosing between Indica and cannabis Sativa.
Some people try hybrids because they provide relief for their chronic pain symptoms along with anti-inflammatory properties. They work well when it comes to stimulating an appetite and are sometimes prescribed to patients suffering from muscle spasms.
Users have reported feeling relaxed, calm, and happy while using hybrid strains. Some people choose them because they combine the best of both worlds. Another benefit is that hybrids offer a quicker acting solution for relief as well as a more long-lasting effect. https://www.hopkinsmedicine.org/health/wellness-and-prevention/for-your-heart-stay-calm-and-cool
Studies show that people who are calm, more than angry, are less likely to have heart problems. Whereas, people prone to negative emotions, like rage, tend to have cardiovascular issues.
Hybrid strains also might be a good choice if you find it difficult to fall asleep at night due to the high volume of THC. You may also want to choose them for chronic pain relief, side effects from cancer treatments, and other conditions that affect your mood.
Blue Dream
One popular example called Blue Dream is often recommended as an introductory type of cannabis for people who are new to smoking. This particular strain is a 50/50 hybrid that is made from crossing Blueberry Sativa with Dream OG Kush.
Do you drink energy drinks? About 30-40%, of Americans under the age of 50 drinks energy drinks. The effects of the Blue Dream strain are often described as having characteristics similar to the sensation you would get from an energy drink. One that contains caffeine and has just a hint of fruity flavor.
Blue Dream has a powerful punch that goes straight to your head and can uplift your mood. If you're looking for something that will give you an energetic sensation to help get you through the day, this strain is more than capable of delivering on its promise.
Platinum Girl Scout Cookies
When it comes to hybrids, we suggest trying a classic strain, "Platinum Girl Scout Cookies. Platinum Girl Scout Cookies or GSC, helps users enjoy a mix of energy and relaxation.
The combination can create a euphoric feeling, where you're alert, yet content to chill. The flavor of the GSC strain can be described as earthy and sweet at the same time with a hint of citrus. Sativa dominant strains are considered by many to be potent, so new users are advised to use caution when trying them for the first time.
Buying Cannabis
Before you buy cannabis you should check the smell and color. If it smells bad, it means that the substance hasn't been cured properly. Some substances may also have a strong smell that is hard to mistake for anything else. Color doesn't usually come into play with this but if it does, make sure the colors are bright and distinct.
If you buy cannabis flower that has been cured properly, you should smell it before consuming it. The smell of fresh or dried cannabis is usually the smell of fuel and it can be overpowering to some people. If this doesn't bother you, enjoy!
Smoking Tips
We suggest using a high-quality water pipe, to help cool down the smoke. Water pipes, or bongs, filter the cannabis smoke. Instead of taking a harsh hit, you'll be able to enjoy a smooth smoking experience. Another benefit of a water pipe, or bubbler, is that they are great for sharing recreational marijuana.
After smoking good cannabis, your mouth should feel dry but your throat shouldn't be scratchy or sore. This could indicate a lower quality product or even something as simple as too much saliva in your mouth during consumption. We don't really know why saliva makes us cough, but that's what happens so make sure to cleanse your pallet with water after consuming cannabis for the best results.
Perfecting Your Dose
No matter what strain you choose, you'll want to go easy at first. You never know how a particular strain will affect you. Plus, just because you had one smoking experience weeks ago, it doesn't mean this time will be the same.
THC interacts directly with your mind and endocannabinoid system. Different life situations can cause your mind and body to react differently to cannabis. To avoid getting too high, you'll want to start off low and slow.
Take the recommended dose, and wait the recommended amount of time before taking any more. It's better to take too little than take too much. Remember, if you do take too much THC and need to come down, CBD is your friend.
Find Your Favorite Strain
As you can see, when it comes to cannabis Sativa plants, each strain offers its own unique experience. Indicas provide a more mellow, relaxing sensation while Sativas produce an uplifting high with energizing effects. These two varieties both have advantages for certain situations and medical conditions, but hybrids combine the best qualities from these two categories to create something new altogether.
Go ahead and pick a strain name from this article. Then see if your local dispensary has it in stock! For more tips, read another guide.
All You Need to Know About CBD Flower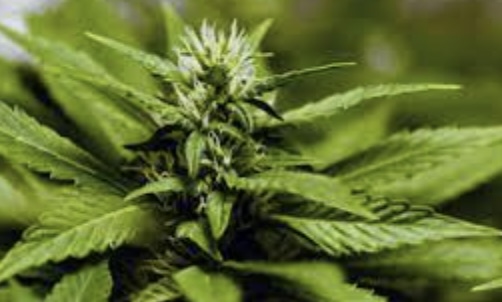 Traditional CBD products such as tinctures, candies, and capsules are potent enough for specific consumers. Others, on the other hand, demand greater potency from their CBD encounters and want to feel the benefits of CBD as soon as possible. It is where CBD flower comes into play. CBD flower, the most potent CBD product available, releases cannabidiol into circulation quicker and with more bioavailability than oral CBD products such as OCN. This article will explain what CBD flower is and why it is so effective.
What exactly is the CBD flower?
Female hemp plants produce buds, which are also known as CBD flowers. However, this might vary widely depending on whether the cannabis is cultivated inside or outdoors in a regulated setting. These buds can mature in 3-4 months. They are cured and trimmed after harvesting before being packed. The CBD flower is similar to other types of cannabis flowers. However, it differs in that it has a high concentration of CBD. The CBD flower includes tiny levels of Delta9 THC but is not psychoactive for most consumers. It is smoked for the CBD advantages and is ideal for persons who desire the benefits of cannabis blossoming without the overpowering side effects of Delta 9 THC.
What is the function of CBD flower?
CBD flower, which lacks the "high-inducing" THC, can cure numerous symptoms and illnesses, which explains its rising popularity. The high CBD concentration of hemp flowers surpasses the modest THC level of the buds, suppressing THC's euphoric effects. Farmers harvest CBD flowers from hemp plants. They are dried but not treated or processed in any other way. Instead, many smoke, vape, or mix the flowers into oils, lotions, and handmade delicacies.
Is the CBD flower capable of producing the entourage effect?
According to scientific evidence, when the multiple cannabinoids with hemp flowers are combined, they become more powerful. Cannabinoids tend to interact with one another to give advantages beyond their intrinsic qualities, a phenomenon known as the entourage effect. Many hemp products eliminate or isolate certain cannabinoids, removing the ability for the entourage effect to emerge. The CBD-rich hemp flower, on the other hand, preserves the hemp's complete cannabinoid combination.
Benefits of CBD flower:
CBD flower enters your system faster than any other substance and has instant benefits. CBD flower is not the same as other CBD products like OCN. While most hemp products require CBD to pass through the liver before reaching the brain, smoking or vaping CBD flower delivers this cannabinoid directly to the lungs.
They are linked to the brain by large blood vessels that flow quickly through the fallen CBD flower effects last between 30 and 60 minutes and begin almost immediately after you ingest this non-intoxicating cannabinoid into your lungs.
Because this mode of administration bypasses the liver, lowering the efficiency of CBD, the effects of CBD flower are frequently more solid than expected. At the same time, CBD is non-intoxicating, so consuming a high quantity of this hemp-derived chemical will not leave you crazy or confused. So if you want something that has milder effect in terms of making you feel sane then this is the product you should choose when you buy weed online. CBD may make you weary, but your first hemp flower encounter should be pleasant and painless.
The Top 5 Grow Supplies for Hydroponic Gardens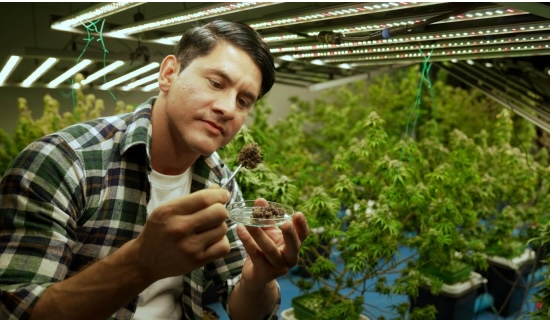 Starting a hydroponic gardening project might sound daunting initially, but once you get set up with the right supplies, things get much more manageable. The best course to take is to find a hydroponics store that can help you get started and provide all the equipment you'll need for an excellent chance of success. You'll also want to ask whether they can provide support once you get things going.
The Right Balance for Success
If you can't acquire some of the most vital grow supplies used in a hydroponic system, you'll never get your new garden off the ground in the first place. Even worse, you could spend a lot of time and money on a system that fails to yield the crops you should be able to grow. That's why it is helpful to list the top five items you'll need to get growing.
Taking Care Not to Overspend
There's a lot of equipment you can buy at different price points in the world of hydroponics. You don't want to rush into the game and buy everything you see since you'll likely spend more money than you need to create a successful grow project. To help you get started on hydroponic growing without spending too much or too little, you'll need to know the essential tools for the job.
1) Grow Kits
Rather than any one particular item, you should look for a beginner's bundle that contains a basic version of every growing supply you'll need to get started. There's no doubt that a bundle should be at the top of the list for the best grow supplies if you're a beginner in the world of hydroponics.
2) Grow Lights
In the world of plants, the proper lighting provides the fuel needed for accelerated growth. If you can't provide your plants with a good light source and regulate that light to the plant's needs, all of your specialized equipment will be a waste of time. This is especially true for plants like cannabis, which thrive in tropical climates and crave vast amounts of light.
3) Irrigation System
Your ability to provide the right amount of water to your plants is every bit as critical as your ability to provide light – in fact, in hydroponic growing systems, water is everything because it is also the medium through which you will provide your plants with the nutrients they need to thrive.
4) Grow Tents
A grow tent is essential because it allows you to control the indoor climate so that your plant will have everything it needs to survive. A grow tent will also help you to provide extra light to your plants since it contains a reflective surface that is able to maximize light absorption.
5) Fans and Filters
Fans and filters provide you with more control over the environment where your plants live. With these essential tools, you can increase airflow or filter out harmful toxins from the air.
While all of these grow supplies are necessary for a successful harvest, there's no better resource than a knowledgeable hydroponics expert. Visit a hydroponics supplier near you today to get started.
Can Delta-9 THC Gummies Be Legal?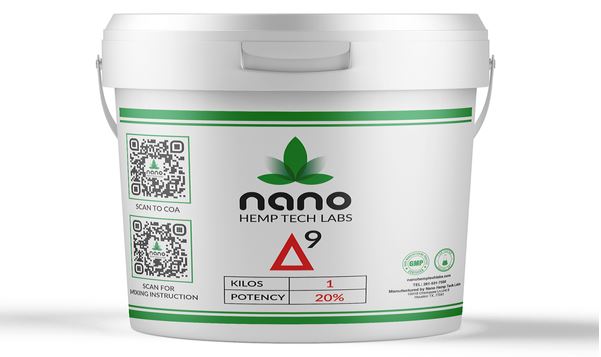 The American hemp industry is evolving rapidly, and to say that is an understatement of enormous proportions is an understatement of enormous proportions.
As a result of the 2018 Farm Bill, it is now legal for industrial hemp to be grown nationwide, providing easy access to and all of its benefits. The story didn't end there, however. Researchers investigated the other cannabinoids present in hemp to determine what else could be isolated, collected, and used in products.
Cannabinoids like Delta-8 THC, Delta-10 THC, and HHC were previously almost unknown, but that research led to a boom of new products. It's Delta-9 THC & CBD that we love.
There's nothing new about cannabinoid products today, but they're the hottest thing. Delta-9 THC is the most famous cannabinoid of them all.
Hemp-derived Delta-9 THC gummies contain the same active ingredient as marijuana, and they're completely legal. It's free to try them. Just email [email protected] or [email protected] to find out ho
Why Would You Want to Try Delta-9 THC Gummies Made From Hemp?
The U.S. federal government recognizes both marijuana and industrial hemp as forms of hemp. A hemp crop is grown for its fibers, seeds, cannabinoids, most notably CBD, as well as its fibers and seeds. Industrial hemp is now legal nationwide thanks to a new Farm Bill. Delta-9 THC can also be consumed by smoking or vaping marijuana.
Cannabis plant sativa is the scientific name for both industrial hemp and marijuana. The levels and proportions of cannabinoids in marijuana and industrial hemp are the same. There is less than 0.3 percent Delta-9 THC in industrial hemp, which is legal under federal law.
When the Delta-9 content of hemp exceeds 0.3 percent, it is considered marijuana. In several states, marijuana is legal to varying degrees despite being a federally controlled substance.
What is the legal status of Delta 9 Products?
In industrial hemp, however, Delta-9 THC is only present in small quantities. Previously, we mentioned that industrial hemp contains less than 0.3 percent Delta-9 THC. As long as the gummies themselves contain less than 0.3 percent Delta-9 THC, Delta-9 THC gummies are federally legal if they are made from THC extracted from industrial hemp.
What is the State's Approach to the Regulation of Delta-9 THC gummies?
Although hemp-derived Delta-9 THC is legal State laws governing Delta-9 and its isomers are free to be enacted, and some have already done so regarding hemp-derived Delta-9 THC. Hemp products aren't allowed in Idaho any THC at all for example.
If Delta-9 THC gummies were obtained by converting another cannabinoid and not from hemp directly, they would be illegal in the states that have banned products containing cannabinoids converted from other cannabinoids.
In most states, hemp-derived Delta-9 THC gummies are not directly regulated by law. Others, such as Delta-8 and Delta-10, have been banned by some states.
As a result, Delta-8 and Delta-10 gummies are illegal in some states, while derived delta 9 thc gummies are legal in most. This situation is rapidly evolving, so be sure to pay attention to your state's laws.
What Is the Difference Between Hemp Derived Delta 9 THC Gummies and Delta-8 and Delta-10 Gummies?
There are three isomers of Delta-8, Delta-9, and Delta-10. There are similarities in the molecules' atoms, but their structures differ. All of them are psychoactive, and they have similar but not identical effects. Nano Hemp Tech Labs supplies us with nano emulsified water soluble delta 9 thc powder.
Regardless of whether it is extracted from marijuana or industrial hemp, delta-9 THC is the main active ingredient of marijuana. The effect of Delta-9 THC gummies made from marijuana would be similar to those made from hemp THC. In the same way as marijuana-based edibles, delta-9 gummies produce a similar effect. Our nano delta 9 gummies activate in under 5 minutes or less.
The overall effect of Delta-8 THC is typically milder than Delta-9 THC. Delta-8 products are commonly reported to cause feelings of sedation and relaxation in users.
Gummies containing Nano Water Soluble Delta-9 THC: How to Dose Daily Safely
There are definitely some unscrupulous companies out there that have jumped in to earn a quick buck with Delta-9 THC gummies. This is the fastest-evolving segment of the hemp industry. Avoid buying low-quality gummies that may contain unsafe contaminants, or you may end up with a product that won't do anything for you. A brand like D8PG always sends its products to a third-party lab for testing on all batches to ensure quality and potency.
It's also crucial that you make sure you're getting a legal product when you purchase Delta-9 THC gummies. As long as the resulting product contains less than 0.3 percent THC, Delta-9 THC extracted from industrial hemp is legal under federal law.
Federal law prohibits the use of Delta-9 extracted from marijuana no matter how much THC is present in the finished product. Delta-9 molecule is the same in either case, so you won't be able to tell the difference. In light of this, you should only buy Delta-9 gummies from a company that is properly licensed and regulated by your local health department.
Don't hesitate to buy from a Texas company when in doubt. The state's health department must approve all hemp-derived THC products, and the state has some of the strictest hemp-based product requirements in the country.
Introducing Legal Nano Water Soluble Delta-9 THC Powder
Delta-9 THC derived from hemp has been a blessing for residents of states where marijuana is illegal to obtain and use. You can get virtually the same relief and enjoyment from Delta-9 gummies without breaking the law or obtaining a medical permit. Many Cannabis brands are turning to this powder to ship across borders in compliance with the 2018 Farm Bill Act. Contact customer service 281-541-0047, Dalton Worley, or 281-531-7500, Dillon Worley to fulfill any nano water soluble needs in CBD, D8, Delta 9 THC, CBG, HHC.