What If I Suspect My Neighbor's Dog Is a Threat?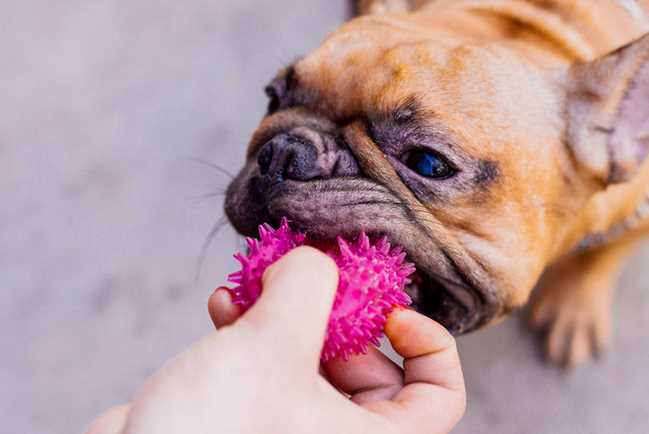 Canines are instinctively territorial.  Sometimes this trait can manifest itself in behavior that is aggressive, putting those around the animal at risk. Ultimately, the responsibility of dealing with this issue falls on the dog's owner. Fortunately, New Jersey Law does provide avenues to remedy the situation when someone becomes injured.
Dangerous Dog Laws in New Jersey
For dogs that are a threat to the public's safety, state law has civil procedures in place to handle this situation. To kick off the process, you will need to contact your county's animal control officer if the pet has attacked another animal or person without provocation. This official will then decide if the dog in question poses an imminent threat. If so, it will impound the canine until the owner goes to court to determine their dog's potential dangerousness.
If the court determines this is the case, the owner will be ordered to comply with specific conditions to keep the dog, including:
Using warning signs on the property
Obtain special licensing for the animal
Keeping the dog enclosed
Using a muzzle and strong leash
Owners who fail to meet the court's demands to control their aggressive dog face fines of up to $1,000 for every day they are in violation. In situations where the court determines the dog's dangerous behavior is the result of being abused or a consequence of it being used in dogfighting activities, it could be ordered put down.
NJ Dog Bite Law
If a dangerous dog bit you or someone you know, state law holds dog owners strictly liable for any injuries resulting from the incident. The only time they may not be held at fault is if you were trespassing on private property or intentionally provoked the animal. This standard applies even if the owner had done everything possible to restrain their pet and warn others about the danger it poses. Its previous history of being aggressive or not has no bearing on this fact.
Free Case Evaluation
If you have experienced a traumatizing dog bite or attack that has caused you serious injuries physically, emotionally and financially you should give us a call for a free case evaluation.You shouldn't be worried about how much a dog bite lawsuit is going to cost. We employ contingency fee contracts to help those in your situation. This means you pay nothing upfront and won't owe a dime unless they win your case. To find out more, schedule a free case evaluation today.
How to Become a Notary in 3 Simple Steps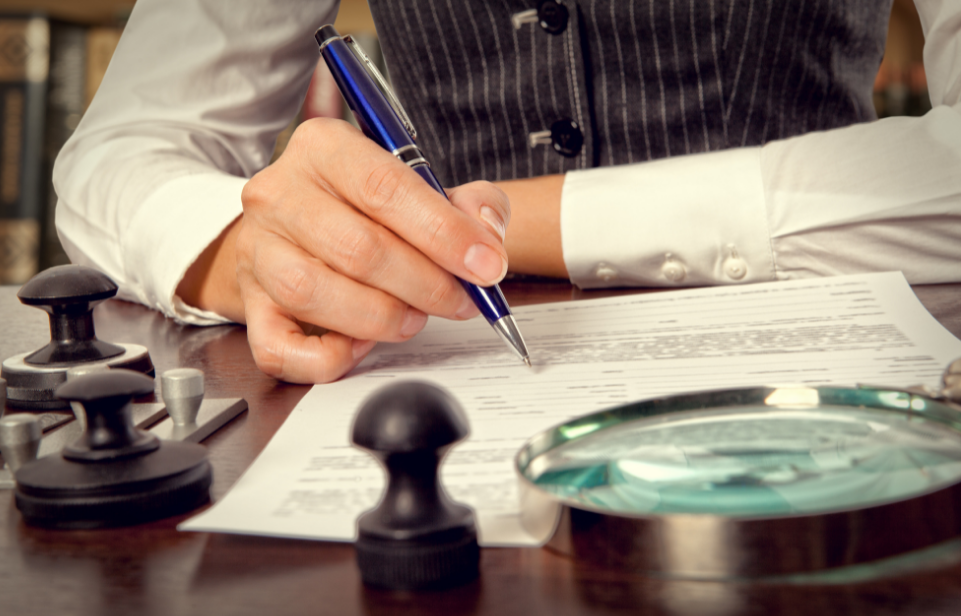 Being a notary can come in handy in many different situations. If you've wondered how to become a notary, the ease of the process might be surprising. It is possible to become a notary for less than $200 in most cases!
Becoming a notary can be a quick experience when you know what to do. Keep on reading to learn the three simple steps you need to become a notary!
1. Learn How to Become a Notary
When learning how to become a notary, you need to educate yourself as much as possible. What is a notary? A notary is a person who gets approved by the state to witness official documents.
The process might differ depending on the state, but most have training courses. Education is not always a requirement by the state, but it helps you understand the responsibilities.
You will learn all the laws concerning notaries. There will be various situations you face after becoming a notary.
Knowing the state laws will help you know what to do in each one. View here for more information on what notaries can sign. There may be times you get asked to sign something you can't sign.
Check your state's website for the latest training on becoming a notary. Take any available courses to gain all the knowledge possible on being a notary. You must understand what you can and cannot notarize.
2. Apply to Become a Notary
After your training, you can apply to become a notary. Most states charge an application fee. These days, many states let you apply online.
You can pay using a credit or debit card. It can cost as little as $20 but as much as $120 in some states. Your state website will have the exact amount you will need to pay.
When applying to become a notary, you will answer basic questions. Once you have completed the application and sent it in, you will have a short waiting period. That timeframe can be up to several weeks.
3. Getting Approved
After you get approved, you may need a notary bond and insurance for your state. You may also need to file your notary status at your local county office.
Once you learn how to become a notary and get approved, you can get your stamp. All notaries get recognized from their stamps. States have various restrictions on these.
You will get an official notary certificate from your state office. Notaries can get stamps from approved manufacturers, so check the state website for those. It takes less than a month from starting the process to get your notary stamp.
What Comes Next?
After you know how to become a notary, you can move to decide how to use your new skill set. Many people charge a small fee for their notary services. Following the steps laid out by your state is a straightforward process.
With a bit of money and training upfront, you can use your new abilities to make some extra income. All you need is a few supplies and the ability to go where needed! Follow our website for more articles on how to develop new skills!
How Do I Choose the Best Divorce Lawyer in My Local Area?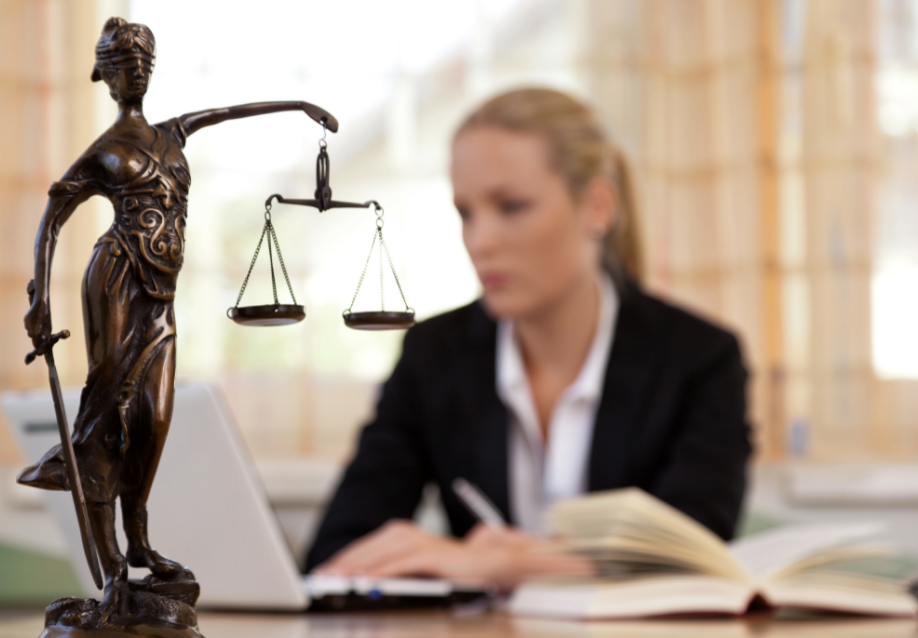 Very few, if any, of the around 2 million couples who marry each year go into the marriage expecting a divorce. The travails of adult life often put those expectations to the test. Spouses stop communicating, grow apart, or even become abusive toward each other. In face of that, a little under 750,000 couples do end up getting divorced each year.
If you think your marriage will go in that direction, you also probably wonder how you can pick the best divorce lawyer in your area. Keep reading for a quick guide to picking the best divorce attorney for you.
Ask Around, Quietly
This part of divorce planning is something that you must handle quietly. Reach out to close friends or family members who went through a divorce and that you can trust to keep quiet. Ask them about their divorce attorneys and whether they were satisfied.
This can help you narrow down the list of dozens or even hundreds of potential lawyers to a small handful. You should back these recommendations up with independent research on the lawyers to narrow the list even more.
If you can't find specific recommendations for a lawyer, look for the best law firm for divorces.
Consultations
You should meet with at least a few of the candidates on your list for a formal consultation. A good consultation will often take several hours and get into the specifics of your case. You should expect to pay for this type of consultation.
While many lawyers will offer a free consultation, these rarely last more than 15 to 20 minutes. They are also largely useless for getting a feel for a lawyer's personality and approach.
Ask Questions
While you likely lack the experience to dig deeply into something like legal strategy, you can ask questions that will inform your decision. A few common questions that can help you understand what kind of lawyer you are dealing with include:
What percentage of divorces do you settle without a court hearing?
What approach do you take in settling divorce cases?
What role can or will I take in settling the case?
If an attorney sees taking things into the courtroom as the first, last, and only option, you probably want someone else.
Discuss Fees
You should expect an hourly rate for a divorce attorney. The average hovers around $270 an hour, but the lawyers you meet with may charge more or less. Make sure you understand when and how billing will happen, as many divorce lawyers expect a retainer before they start.
Getting the Best Divorce Lawyer
Getting the best divorce lawyer isn't the same as getting the most expensive or most recognizable divorce attorney. The best divorce lawyer is the one who will best serve your needs. For example, if you prefer avoiding the publicity of a court proceeding, you want someone who does everything they can to settle.
You also want a lawyer that you feel comfortable with personally. Divorce is an emotionally taxing process without adding someone you personally detest to the mix.
Looking for more tips on divorce or family law? Check out the posts in our Law section
How to Hire the Best Criminal Defense Attorney in Town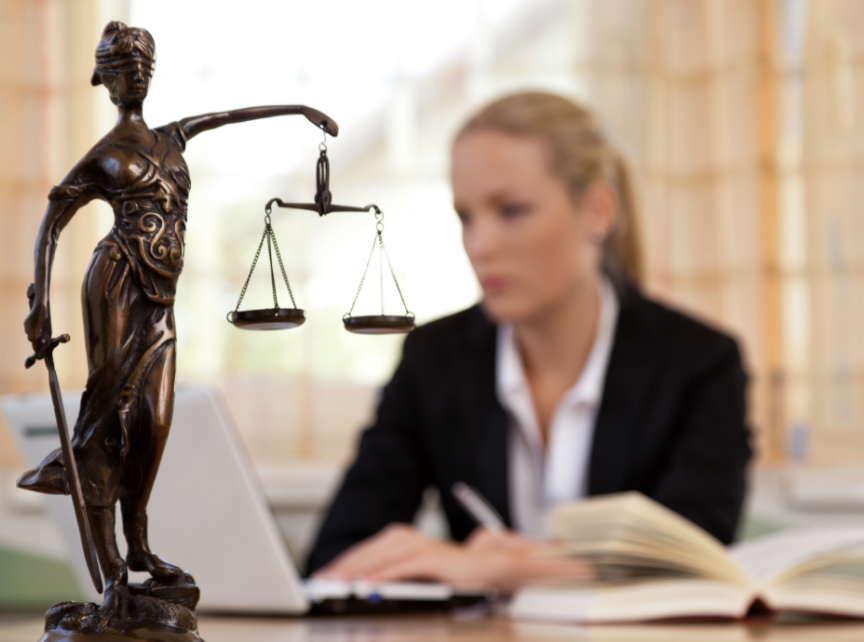 The odds of you winning your case are as good as the lawyer you pick. If you or someone you know has been arrested, it's important to know how to find a good criminal defense attorney in town.
A good criminal defense attorney can make all the difference in your case. They can mean the difference between jail time and freedom, and between a guilty verdict and an acquittal.
You want the best for yourself or your loved one, and that means finding an attorney who is knowledgeable, experienced, and passionate about defending their clients.
Keep reading to learn the attributes of a good criminal defense attorney.
Look for an Experienced Attorney
A good way to start your search is by looking for an experienced attorney who specializes in criminal defense. The more experience a lawyer has, the better they should be at representing you or your loved one throughout the entire case. If you want results that will last, this is how you'll get them.
How many years of experience should you look for in a lawyer? It depends on how serious your case is. If the stakes are high, an attorney with at least 15 years of experience will be necessary to give yourself the best chance of winning.
If it's a misdemeanor charge or something less severe, then a lawyer with only five years' worth of criminal defense experience might do just fine.
Experience can also count in terms of the number of cases a particular lawyer has handled. The more cases an attorney has worked on, the better equipped they should be to handle yours with ease and professionalism.
An experienced attorney will be more likely to know how to defend your rights, how the system works, and how to handle any unforeseen circumstances. And that's important, because you never know what might happen during a criminal trial.
Look at the Lawyer's "Specialties"
When you're looking for a good criminal defense lawyer, don't forget to look at their "specialties." Not all lawyers are created equal, and some may be better suited to defending clients in specific types of cases.
For example, some attorneys might specialize in DUI or drug-related offenses, while others might focus exclusively on white-collar crime. Still, others might have a lot of experience defending clients facing federal charges.
It's important that you find an attorney who has extensive knowledge about the particular type of case you're involved in. That way, they can start preparing for your trial right away and give you the best chance at winning.
You can find this information by looking at the lawyer's website or biography. Many attorneys will have a summary of their experience, including detailed information about the types of cases they've worked on.
If you find an attorney who specializes in your type of case, then that's good news for you! If not, keep searching until you do.
Specializations can also help when it comes to price and availability. Many lawyers will only take cases that fall within their "specialty," so you might find one that is available and affordable.
Look for a Lawyer with a "Good Reputation"
Another thing to look for in your criminal defense attorney is a good reputation.
While this might not mean that much when it comes time to negotiate fees, good reviews can make all the difference during the case itself. For example, suppose you're facing DUI charges and find an experienced lawyer with positive online reviews from previous clients. In that case, they should be able to handle your case quickly and professionally.
How do you know if a particular lawyer has good reviews? You can check out their website or social media pages. Many lawyers these days have websites that list testimonials from previous clients, along with pictures and videos of them talking about their cases on camera or in front of a group of people.
You can also check with the Better Business Bureau to see if any complaints have been filed against the lawyer in question. However, keep in mind that not all negative reviews are valid, so you should consider everything before deciding.
Finally, it's always a good idea to ask around for referrals from friends and family members who might have had experience hiring criminal defense attorneys in the past. They could point you in the right direction or recommend someone they know and trust.
Consider Communication
Simply put, good communication means that you and your lawyer will be on the same page. This is important during the entire course of your case, from start to finish.
If you can't get in touch with your lawyer when you need them, or if they're not returning your calls, then that's a problem. It could lead to frustration and even more stress later on.
For your criminal defense attorney to do their job properly, they need to communicate with you effectively. That way, you'll always know what's going on and what to expect next.
Make sure to ask potential lawyers how often they plan on communicating with you, and whether or not they have time for an initial consultation. You might also want to ask what types of communication they prefer (phone, email, or text) and whether you can contact them outside of normal business hours.
Communication is an important part of the job for criminal defense attorneys, so make sure yours will be good at it. Don't feel shy about asking as many questions as needed to get the answers you need.
You will want good communication throughout your case, and it's good to start on the right foot by figuring out how often that will happen during your initial meeting with them.
Look at the Cost
It's important to remember that not all criminal defense attorneys are created equal. Some will charge more than others, depending on several factors, such as how much experience they have or how specialized their practice is.
That being said, you don't want to base your entire decision on cost alone. A good lawyer who charges more might be worth the investment if they can get your case dismissed or reduce the penalties you're facing.
Remember, it's always better to ask about fees upfront, so there are no surprises later on.
Many lawyers offer free consultations, so you can meet with them in person and discuss your case before making any decisions. This is a good opportunity for you to get information about their rates.
Also, consider the type of payment structure they use. Some lawyers might prefer to be paid a percentage of the total settlement, while others could require payment upfront or hourly.
Be sure to ask about payment plans and any additional fees if you have trouble paying them on time.
Consider Your Attorney's Personality
Of course, experience is important. But so is your attorney's personality and style of representation.
You want an attorney who will represent you the right way—aggressively or calmly, depending on the situation, but always professional and with a good attitude.
If they aren't good at handling stressful situations in their personal life, they might not be the best criminal lawyer for you.
Some people might prefer an aggressive criminal defense lawyer who will go toe-to-toe with the prosecutor in court. Others might want more passive representation from someone good at negotiating and getting good deals for their clients.
Either way, you must find an attorney whose personality meshes well with your own. You'll be working closely with this person for months, or even years, so it's important to make sure you're compatible.
Get a Free Consultation
Once you've done your research, set up an in-person consultation with any attorneys who look good on paper. This is the best way to see if they are good for you or not, and it will give them time to check out whether you might be good for them as well.
During this meeting, make sure to ask every question that's important to you about their past experience and personality. If anything doesn't sit right with you during the interview, keep looking until something does feel like a good fit.
Afterward, if all goes well, you'll have found someone who shares similar values and goals, while also being able to defend you in court competently.
A lawyer who is quick to give you a free consultation is likely confident in their abilities and willing to let potential clients judge for themselves. This is a good sign, especially if the lawyer has good reviews from other people.
But if they are quick to charge for a consultation, be wary. This could be a sign that they are more interested in making money than winning your case.
Local Courts Experience
One of the most important things to look for in a good criminal defense lawyer is experienced with local courts.
If your case goes to trial, you'll want an attorney who knows all the judges, prosecutors, and police officers in your area and how they operate. They should also have a good relationship with these people. This could help sway their opinion in your favor during negotiations or at trial.
Attorneys who regularly practice in certain courts are usually better versed in the local laws and procedures than those who don't. This means they can work faster and more efficiently on your case, which could lead to a better outcome.
Enthusiasm
When you talk to an attorney, be sure and look for enthusiasm.
You want someone passionate about their work and good at it. This person with good communication skills can easily explain the complicated legal system in terms of a layperson's language.
A good lawyer will also have enough energy to continue working on your case through all phases of a trial. That should be from pre-trial prep and depositions right up until sentencing or acquittal, if that's what happens instead. If they start losing steam halfway through, find another lawyer before things worsen.
Finally, ask how recently they've handled cases like yours. If there are no similar examples, this could show that either the attorney is inexperienced or isn't good at marketing themselves.
Trust Your Instincts
Above all else, trust your instincts when it comes to finding a good criminal defense attorney.
If something doesn't feel right, or if you get the feeling that the lawyer is only interested in making money off of you, then move on to the next one. You're going to be entrusting this person with your freedom and future. So make sure you find someone you can truly trust.
Instincts are good indicators of the potential success of a relationship. So, don't be afraid to trust your instincts when looking for good criminal defense attorneys.
Success Rate
If you're looking for good criminal defense attorneys, make sure that the lawyer has a good record of success. Look up their past cases and ask them about what they have done in those scenarios to achieve an acquittal or reduced sentence on behalf of clients.
A good attorney will always show off this information with pride, instead of being ashamed of it. They will also give you good examples of what they have done in the past that is similar to your current case.
If an attorney doesn't have any good stories to share or a good record, move on and find someone who does. A lawyer with a poor success rate will likely not do well on your case.
If you want to shorten this process, find a criminal defense attorney here.
Explained! How To Find a Good Criminal Defense Attorney
Finding a great criminal defense lawyer isn't easy. But if you follow these tips, you should be able to find someone who is the best fit for your case and how it will play out in court.
We hope this article has shown you how to find a good criminal defense attorney. To find more tips and guides, keep browsing our blog.