What Can You Do to Make Your Nightlife Exciting in Dubai?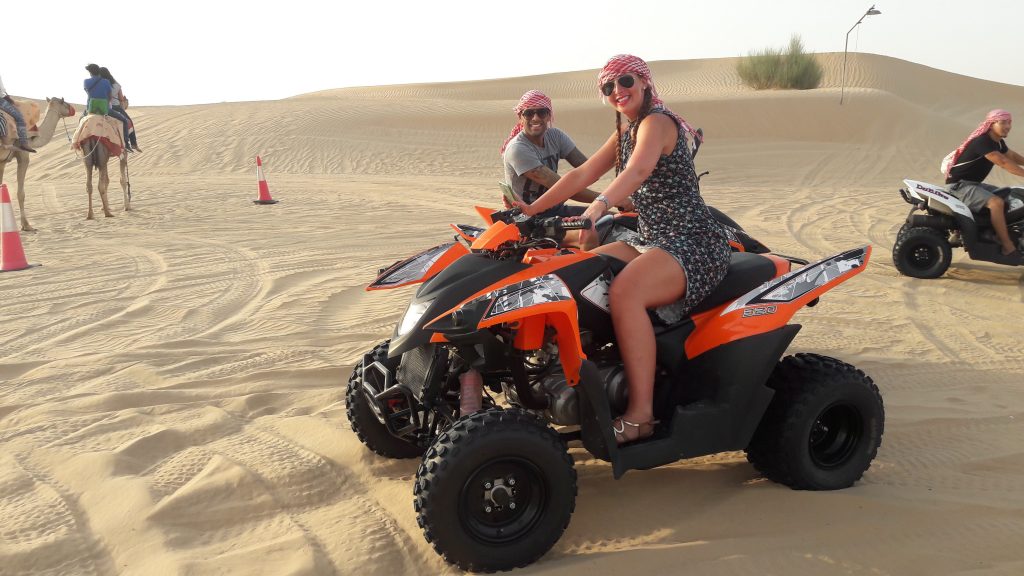 Tourists' favourite destination, Dubai, is much more than being home to the tallest structures. It has everything for everyone, and this includes an active lifestyle as well.
So, if it's your first visit to Dubai and you are looking for ways to make your nightlife exciting in Dubai, we have got you covered. Here's a list of things you can do to make and enjoy a memorable nightlife in the city of gold:
Dhow Cruise Trip
For the uninitiated, the dhow is a type of boat or ship that's native to the Gulf region. You can find plenty of them, although modernised version, in Dubai Marina and Dubai Creek. Book one with your friends or the significant other and spend some magical moments witnessing the stunning beauty of the ever-glistering Dubai's skyline.
During this trip, you can enjoy the delicious cuisine of your choice and get entertained by a host of shows and activities arranged on the cruise.
Dinner at At.Mosphere
If you are looking for a perfect fine dining experience in Dubai, nothing can beat trying the restaurant At.Mosphere. Nestled in the world's tallest building, 'Burj Khalifa", it certainly deserves a visit. The food is scrumptious, while the views are outstanding as well, to say the least.
Overnight Dubai Desert Safari
While the common recommendations you would get to spend an active nightlife in Dubai would be to go bar-hopping or partying out with friends, it's the experience of desert safari that's going to make your time memorable in the emirate.
Many companies offer the overnight desert safari deal that includes a night stay in the Bedouin-style camps located in the campsite. There are numerous activities to do and things to enjoy during this trip. A typical Dubai Desert Safari includes activities such as dune bashing, sandboarding, quad biking, camel riding, etc. Furthermore, there is henna design painting for women. Guests can enjoy Arab style smoke shisha. Most deals also include a three-course BBQ dinner and special performances by belly dancers. There are Tanoura and other live shows as well. The best part about overnight safari is that you will get to experience the stunning sights of the sunrise amidst sand dunes.
Visit A Nightclub
If you're seeking a nightclub and dance like no one's watching, there are plenty of options at your disposal. You can head to The Catwalk, Boudoir, Stereo Arcade, and the choices are endless. However, it is important to note that you should dress appropriately. The UAE has very strict rules when it comes to dressing in public. Furthermore, if you are drunk, do not drive. Otherwise, you will be penalised heavily.
Visit The Dubai Marina Walk
For those who are in the mood of breathing some fresh air while taking a stroll, there can't be a better choice than visiting The Walk in Dubai Marina. Located alongside an artificial canal in Dubai, it is a promenade where you can find numerous eateries. So, you can grab a meal and enjoy your stroll on The Walk. It is surely going to be a walk to remember.
You can find a similar attraction in another popular community Jumeirah Beach Residence (JBR). Apart from having eateries, you can find here plenty of thrilling activities taking place.
Final Thoughts
There you have it! These are some of the places you can visit once the sun has set to enjoy exciting nightlife in Dubai. However, since the risk of COVID is still there, it's recommended to follow all SOPs and protocols imposed by the government.
One-Click Drive – Airport Transfer Dubai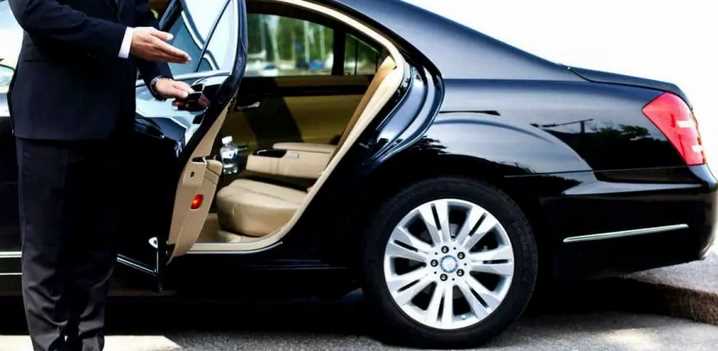 In this blurb, we aim to put correct information about one of the most used rental services in these Covid days in front of you guys. So we will mainly focus on airport pick up taxi services and due to the rich traveling history of Dubai. For that airport transfer Dubai is the best suited service because people from all around the world come to Dubai .Most of them come for the very short stay so they don't have enough time, you can set up a pleasing and strain-free experience at Dubai Airport. Meet your expert motive force at your inn or personal residence and sit again and loosen up as you move immediately to the airport in a private car.
Moreover, this service offers an arrangement of air terminal vehicle organizations from and to Dubai International Airport to meet your specific necessities. For business or amusement, we can assemble issue-free transportation to your housing, resort, or downtown region.
Best places of Dubai to travel with One Click Drive
With its wonderful creative building structures, it is perhaps the breathtaking and gorgeous urban area in the whole country. As far as the touring is concerned, you can call Dubai the most famous metropolitan in the country. If we talk about the seashore's scenery, it is one of the world's top-ranked places. Consistently, visitors from all around the globe are coming to see this attractive place.
Another wonderful place is to visit the progressive, artificially developed Islands with the help of palm trees, millions of visitors go there every year. The rich Mall is formed by the emirates, an absolute need, which includes an indoor slant and penguin limits. Dubai Marina, with a variety of wetland restaurants and Dubai Marina Malls for more shopping, is the world's largest man-made marina. Two more wonderful buildings may be seen in the magnificent Dubai Opera House prompted by traditional Arab Dhows and the Dubai Frame. Children will be delighted by the many facilities available including the famous Dubai Parks and Resorts. These are the breathtaking places in Dubai and all of them may be accessed by signing in with a single click of the drive and clicking on the airport transfer Dubai.
Online booking Method
If you want to book your vehicle online in order to avail this service. You must follow the steps given below for your proper understanding
You can honestly browse our professional website and creating a blanketed online installment. Our professional and pleasant drivers will be waiting eagerly for you on the airport exit factor or appearance terminal, holding a board along with your name on it. On your arrival, he will preserve your luggage and take you to the automobile.
After signing up select your desired city or destination where you want to go.
Select your alternatives for pickup and drop off from the rundown of accessible courses in the booking option that has been given on the official website.
After selecting the desired destination and type of vehicle then you will proceed with the online book option for the calculation of rental charges.
Complete your credit score or debit card fee shape with your private information, travel info, and mobile phone wide variety. Your booking is right away processed and established and statistics are straight away dispatched to you through e-mail.
Final Verdict
The city is sitting tight for you with all it has to bring to the table from wonderful seashores to brilliant occasions. What are you hanging tight for? You can also enjoy an ideal day in Dubai. The time has come to feel phenomenal magnificence. The country of desserts welcomes you on a remarkable excursion.
This service brings an ideal answer for all your moving needs whether it is Dubai Airport Shuttle or airport transfer Dubai. Dubai Airport Taxi administration to and from Dubai Airports. If you still have confusion about anything you can reach out to our official website.
Ease Your Travel Plans with the Best Luggage Storage Facilities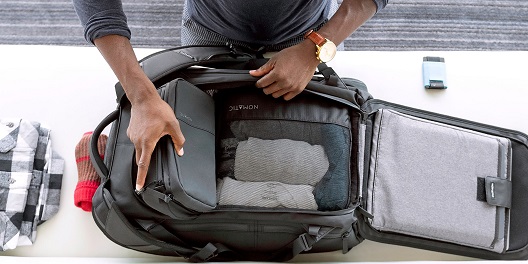 You have researched all the best places, made the checklist and confirmed your tickets to L.A. After doing all this, you come to know that your luggage has gone overweight and you can't carry it all along in your journey. Hotel expenses might not fit in your budget, and adding more bucks is not a feasible option. It is good to look for alternatives and facilities to meet your needs best in such cases. If you face any situations, the best option is to rent a space with luggage storage in Los Angeles. Nowadays, there is a growing demand for affordable facilities, as travelling already takes so much from their pockets. Luggage storage facilities are a fantastic alternative where travellers can save money without paying substantial hotel bills.
Also, these facilities are assumed as the best alternatives when people have to travel interstate or upcountry regions frequently. A lot of people come to L.A. for business travels also. In such instances, they can choose to rent a luggage storage space, keep their belongings, and get back to their place.
While other benefits of LA, luggage storage comes in handy when you have missed a train or flight or a delay in the schedule; this is a common scenario among many people. However, in idle hours people can choose to take a sneak peek in the city until onboarding. Besides sightseeing and tourist places, there are numerous reasons why people love to visit L.A. And these reasons are obvious.
Here are some reasons why people love to visit LA:
If you are a travel lover, you will undoubtedly know that Los Angeles is known for its glam and glitz. But, hotels provide much more than any place when it comes to hospitality and stay facilities. People seek anything from lodging to one boardroom or event venues for a gathering in thousands- there is everything for everyone. They might be sure that they will discover a place that meets their needs, whether it's a five-star resort, a luxury boutique hotel, a vintage property, or a discount chain.
Similarly, it is easy to find affordable facilities like rent spaces, self-storage, and the most popular luggage storage in Los Angeles.
Many travellers keep the weather conditions in the loop while making any travel plans. And indeed, weather plays a significant role in the overall travel experience. Nobody would love to get sunburns in the scratching heat. At the same time, there will be no point travelling long distances just. To wrap around the blankets and stay indoors.
A good travel itinerary calls for the days when the tourists can move freely around the city without facing the extremities. In the case of L.A., the weather in Southern California is frequently described as "wonderful," and this is with good cause. In the summer, most days are bright and mild, with pleasant seaside breezes. In Los Angeles, there are no terrible seasons. The average high temperature in the city is 24°C, and approximately 300 days of the year are sunny. This is why it is considered as the destination with perfect weather. So, you can move around here any time of the year. Just make sure to keep a check on the climate.
Connectivity and ease of travel are few other things that tourists seek in their travel plan. In LA, the connectivity is high in terms of the local network and national network. Moving to any part of the city becomes easy with different modes of travel.
The Los Angeles County Metropolitan (Metro) makes it simple for visitors to navigate L.A. by providing public transportation. It has 2,200 buses and six rail lines, including a subway that runs every 15 minutes from Downtown to Hollywood. Good news for people who are saving on hotels. Just drop your luggage at luggage storage Los Angeles, and make the most out of the connecting facilities.
Whether you want to visit the stars on the famed Hollywood Walk of Fame, relax on the beach in Santa Monica, or shop till the last minute, Los Angeles has it all.
A. can be heaven for entertainment lovers as it has so much to offer. Movie studios, Sunset Strip, Beaches, museums, world-famous amusement parks, vineyards, breweries, fun activities, vibrant nightlife, and much more abound in Los Angeles. And therefore, it is rightly called the entertainment centre of the world. So even if you are on a business trip here, there will be enough to do once the business conference is complete.
Well, it's not only famous for the glam, glitter, nightlife, and fun. From an economic standpoint also L.A. is one of the most preferred destinations. Besides this, the educational facilities are also competitive, making it a preferred destination for students. Owing to so many good reasons, people are seen migrating here.
Los Angeles has evolved into a thriving metropolis. You may be sure that the economy focuses on travellers and tourism because it is a prominent tourist destination. You may easily find many restaurants, hotels, LA luggage storage clubs, motels, and other tourist-oriented enterprises. As long as you're going to stay here, you have a different thing to do.
After you reach L.A., there are many places to visit, things to see, and activities to do. This is when knowing what to see in L.A. comes in help, as it will provide you with a more significant reason to go to L.A. soon. Los Angeles has a vibrant and diversified cultural life, with innumerable places to see. It may be more difficult to enjoy it if you are suddenly unable to access a location you've been longing to see due to your loaded cart. So, make sure to have a space with luggage storage Los Angeles whenever you are close to boarding the flight to L.A.
Starting with galleries, theatres, stadiums, and other attractions, you can rest assured that there is much to see and do in Los Angeles. The list may go on depending on how long you want to stay or what your hobbies are. Typically, individuals choose to visit the most well-known destinations and attractions.
The perfect holiday getaway to restore peace and tranquillity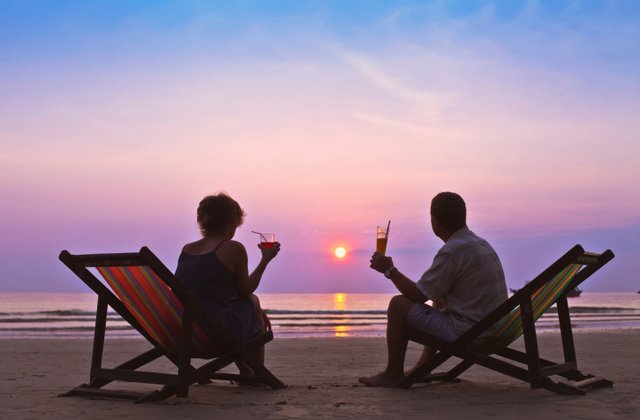 After a long and hard week of slogging at work, everyone will desire some rest. Most people, who do tiresome and mundane desk jobs, especially love to take the weekend off. Accommodation in the Hunter valley is sure to lift one's spirits and make one feel lively once again. The location is filled with plants, animals, and birds, surrounded by a blanket of calmness and tranquillity.
Why Choose Hunter Valley?
Hunter Valley is one of the most beautiful and serene locations in South Wales. It is placed right amid an oasis and is brimming with vineyards. The crisp and clean country air is sure to make anyone's spirits rise. It is peaceful place for those who want some quiet and calm in their lives.
Accommodation 
Accommodation in Hunter Valley is both luxurious and affordable. There are villas, cottages, estates, and homesteads. While villas are for those who want a more luxurious break, cottages and homesteads are for people who simply want to be near the vineyards. The accommodation is spacious enough to cater to an entire family. Unique views and scenery are depending on where the accommodation is located.
Amenities
People who get accommodation in Hunter Valley also get the best amenities. Families and couples alike get the opportunity to ride a horse or swim in a naturally formed pool. They also get to understand and experience the work that happens in a vineyard.
There are plenty of restaurants for those who want to eat a variety of food. The homes and cottages also come with attached kitchens for any who like to make a home-cooked meal.
Unique experiences
Tourists and locals alike love to come to Hunter Valley for unique experiences. The Hunter Valley Gardens are gorgeous, with a wide range of plants and flowers. One can take a book to read and chill in the Hunter valley gardens. The Hunter Valley Zoo is the perfect treat for family outings, and it is certain that children especially will love to get a glimpse of animal life. Older men and women can also relax and enjoy the gulf course. Other than these activities, there is 29,000 km of Hunter Valley terrain to walk and explore.
Wine
During a weekend or vacation, it is only natural to relax with a bottle of wine. Due to the large expanse of vineyards, Hunter Valley is also the home to some of the best wineries in the world. They produce high-quality wine that simply tastes like heaven. There are about 150 wineries to choose from, and each guest, irrespective of their location, will have access to ones that are close to them. Hunter Valley is not just famous but acknowledged across the globe for its Semillon and Shiraz. Some of the other types of wines are Glandore, Brokenwood, Tatler, and Gartelmann.
Weddings and Events
Hunter Valley is the perfect location for grand and important events like weddings. Many couples have tied the knot at Hunter Valley, and they have had no regrets. Hunter Valley is the ideal place for picture-perfect weddings, and it provides accommodation for all the relatives and guests who have come to attend the event.
Accommodation at Hunter Valley is a great way to experience a fun, adventurous, and thrilling weekend.